How To Wear Loafers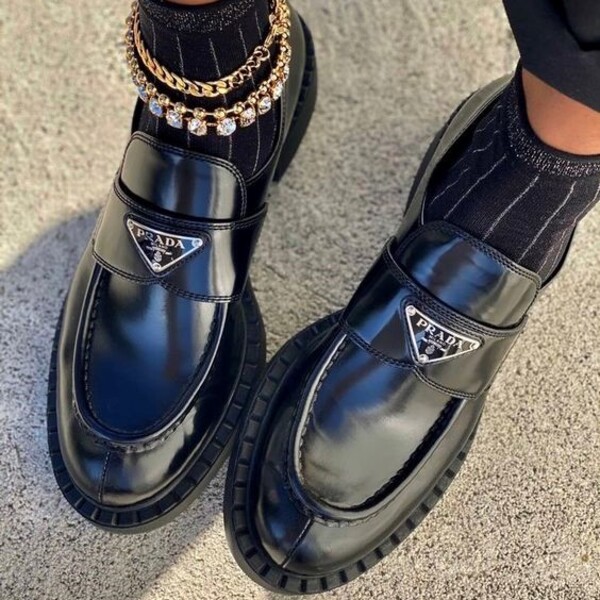 Loafers; the name alone doesn't seem appetizing to the casual dresser. In fact, it sounds like the antithesis of fashion: lazy, unstimulating, and ugly in connotation.
Yet, despite its displeasing moniker, we've all come to love the iconic loafer. From the iconic Gucci platform to the vintage tasseled-front, this flat-footed shoe is the pinnacle of academic elegance. 
They're one of the hottest trends of 2022, and seeing that it won't budge from the limelight, we thought it best to imbue you with some style knowledge.
I'm sure most of you are veterans when it comes to sporting streetwear sneaks, summer sandals, and cocktail heels. Loafers? Not so much.
From office-appropriate ensembles to fashion week fits, we'll show you how to wear loafers. Below, you'll find 12 different OOTDs that you can use as inspiration—and don't worry, we have ideas for both men and women.
What is a Loafer?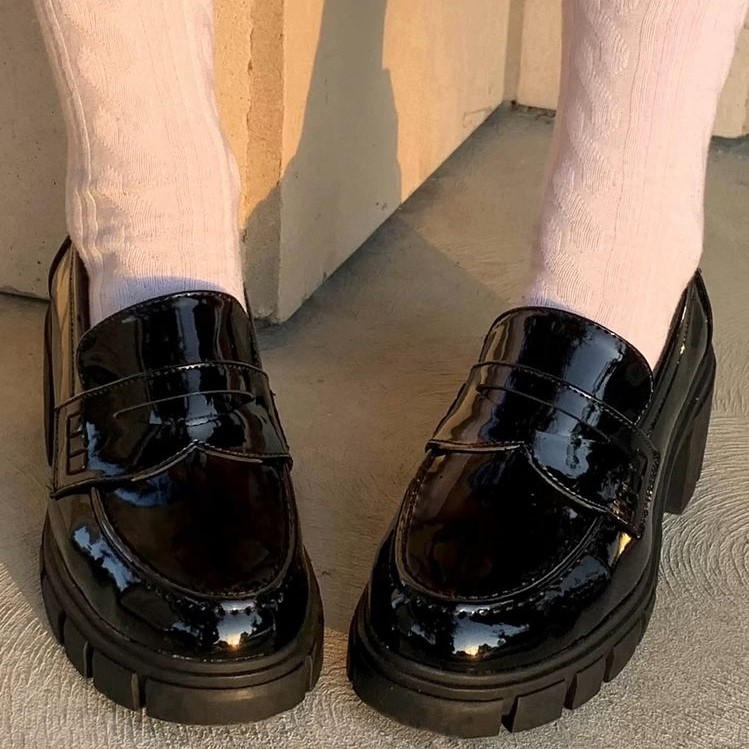 So, what are loafers? According to the dictionary, it's a moccasin-shaped shoe with low heels. They're typically made out of leather or suede.
Most versions don't come with laces or zippers, as it's designed to slip off and on. If anything, they're commonly known as fancy slippers. Loafers are usually worn as part of office-tire or high-profile events, which we will get into later. 
History of Loafers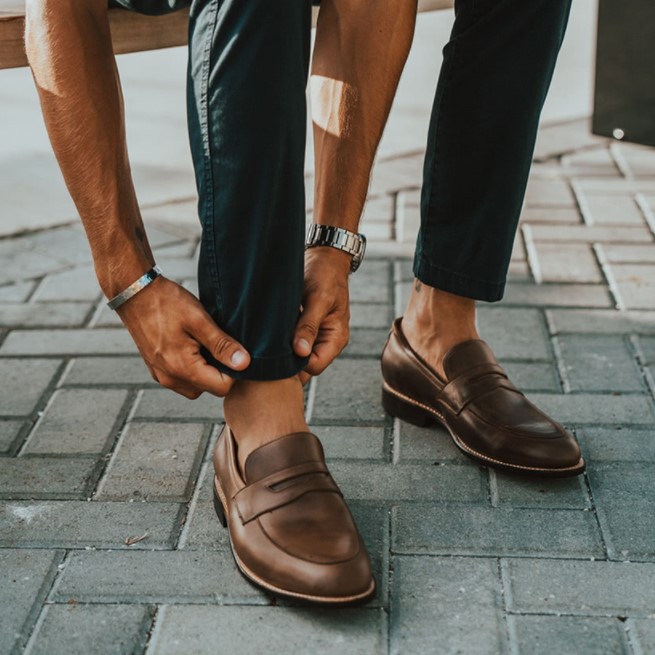 More often than not, inspiration sparks when you go back to your roots. With that in mind, we thought it necessary to share some history about the iconic loafer.
Since its shape and design are synonymous with the moccasin, we can trace its origins back to the native American community. Made out of animal skin, these shoes were flexible, durable, and warm during the cold season. 
At the turn of the 19th century, It's thought that Norwegian sailors adopted the moccasin as durable work shoes. Over the years, artisans and footwear experts created their own 'evolved' version of the slip-on to fit modern-day society.
During the 1920s and 1930s, we saw the birth of the iconic loafer, which was worn by various cultural icons such as Ernest Hemmingway and Katherine Hepburn. 
Due to the phenomenon that is 'fashion recycling,' the classic loafer was re-designed to fit the trends of the '40s, '50s, and '60s. It peaked during the 1950s, when university students added pennies to their shoes as added decoration.
And thus, the penny loafer was born. Today, this iconic shoe is adopted by several aesthetics and demographics. 
When to Wear Loafers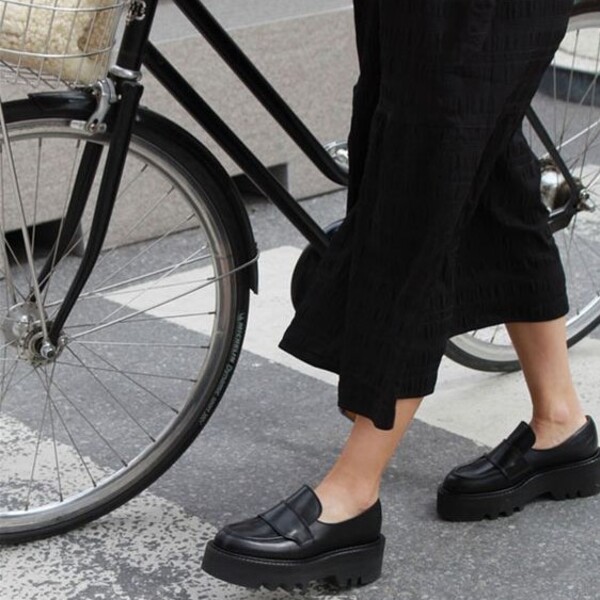 While some gatekeeper loafers as formalwear only, the upsurge in 'casual loaf fashion' is practically hard to ignore. There is no set season, event, or occasion when to wear slip-ons, as you're free to don them at any time.
With that being said, the classic penny loaf is a collegiate staple. It's relatively easy to spot students wearing this iconic shoe. Plus, they're intrinsically linked to office attire.
Loafers are commonly worn during the fall. They're breathable, sturdy against the elements, and considered the ideal shoe to wear during the in-between season.
How to Wear Loafers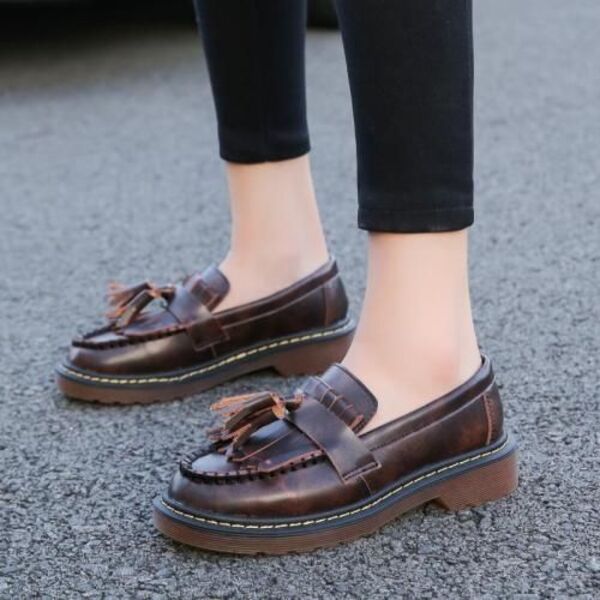 Let's be honest; most of us confronted the 'how to wear loafers' question with several question marks. It's the one shoe that perfectly combines upper-class elegance with university sophistication.
Should you opt for a $500 Versace bathrobe look? Or should you wear a casual set of sweats and call it a day? In our opinion, both outfits work—but it ultimately depends on the cut and color of your ensemble.
For those unsure of where to start, we'll provide some outfit inspo for those stylishly starved. Let's get started!
7 Outfit Ideas with Loafers for Women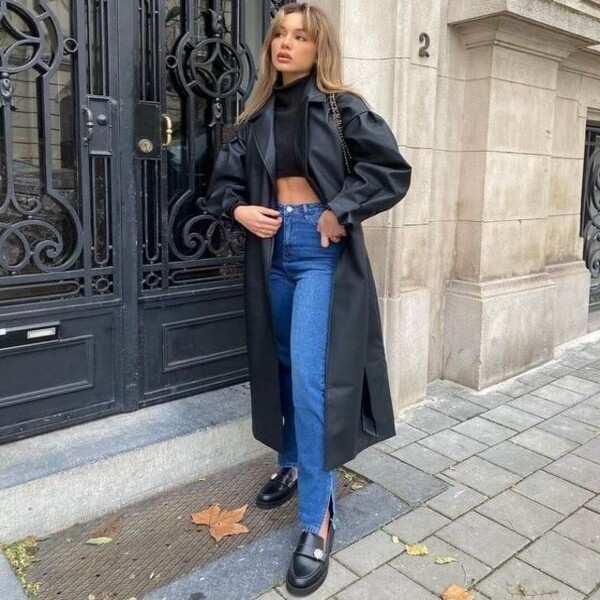 The safest way to wear loafers is to opt for the classic jeans and a tee combo. If you want to spice things up a bit, we suggest throwing on some cigarette-style pants, a cropped turtleneck, and a stylish leather trench over top.
It's subtle, glamorous, and perfect for brunch dates. Obviously, you'll need a matching crossbody bag to finish off the look.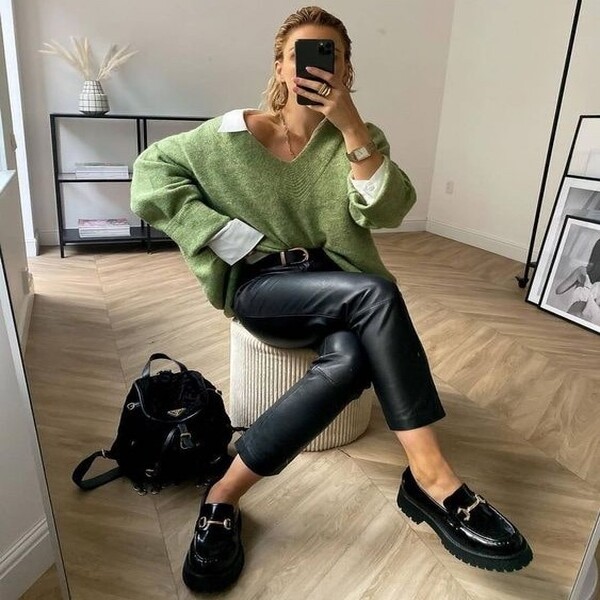 If you want to know how to wear loafers, you need to consider what aesthetic you're going for. For example, this outfit screams 'coffee and bookstore date' due to its collared shirt, oversized cable knit, and smart-looking leather pants.
Stylish, casual, and perfect for everyday use, don't be surprised if you constantly reach for this look time and time again. In terms of beauty tips, we suggest slicking your hair back into a tight bun.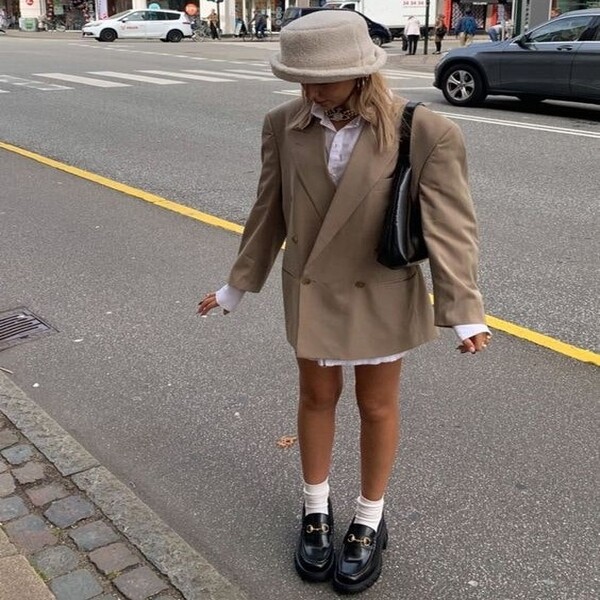 For those wondering how to wear loafers with a suit, we suggest following TikTok's advice and go oversized. Its exaggerated silhouette marries well with the dainty nature of your platform shoes.
To help create a more cohesive fit, a white button-up shirt and a pair of matching socks are absolutely necessary. Bonus points to those who decide to finish their look with a black handbag and a fuzzy bucket hat.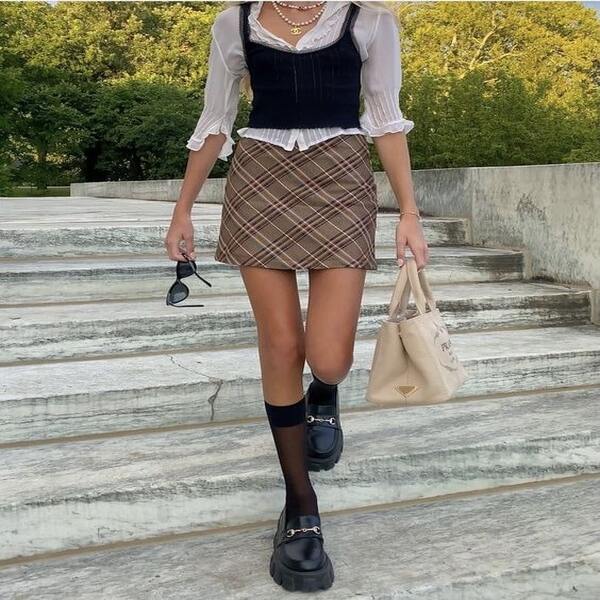 Loafers with socks will always be an iconic look. Take, for instance, this stunning outfit, which features calf-length tights, a beige plaid skirt, a black tank top, and a frilly white blouse underneath.
Paired with a matching tote bag and a set of shades, this ensemble practically screams 'Clueless meets with old-school academia vibes.' It's not pictured in the image, but we suggest wearing a black headband as a complimentary accessory.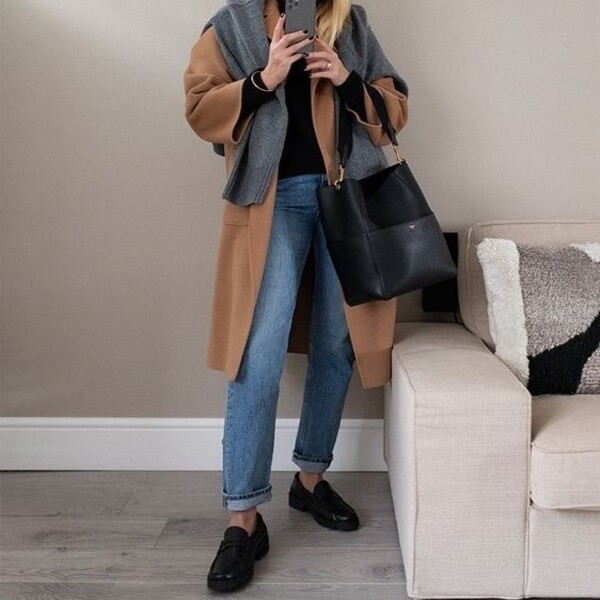 For those Googling 'how to wear loafers with jeans,' perhaps this ensemble will speak to your styling needs. Downtown and contemporary, it's the perfect look that marries fall elegance with casual streetwear.
After close inspection, it seems that the model is wearing a gray cardigan in place of a scarf. You're free to accessorize however you want, but we suggest keeping things practical by donning a cable-knit kerchief instead.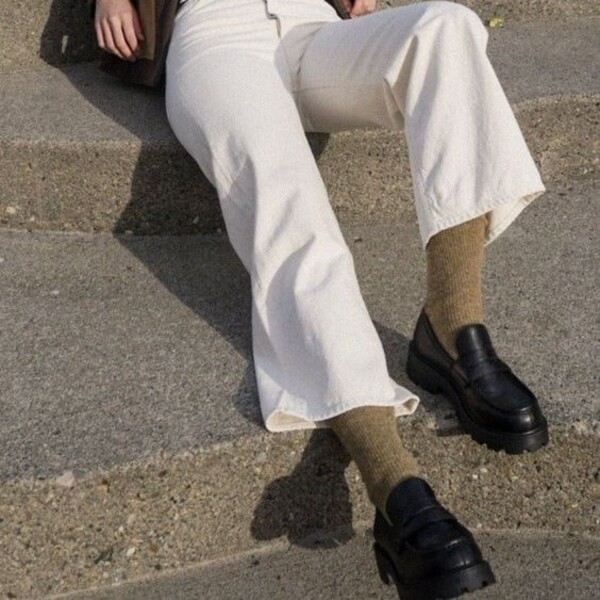 If you enter 'how to wear loafers' in the Pinterest search bar, I'm 100% certain that most results come up beige. It's a subtle monochrome hue that typically never goes wrong—but trust me, the chances of going full 'tree stump' is a high 50/50.
To err on the side of caution, we suggest playing up those brown tones by adding a unique color-blocked top. The addition of the white pants helps to break up the monotony of those expresso hues as well.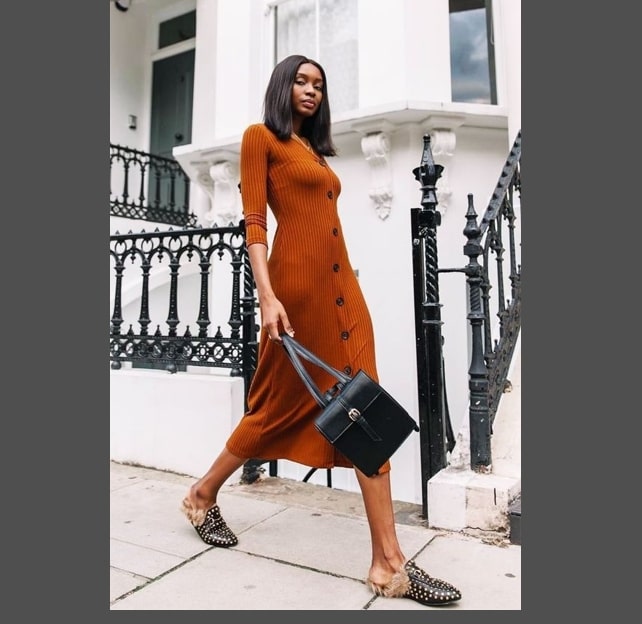 Loafers are usually paired with pants. Full-length dresses are rarely spotted with a pair of backless slip-ons, but it's a solid look to wear if you're feeling fancy. This outfit features a knit, body-con gown with buttons and a 3/4 sleeve.
The shoes are considered a more elegant take on the traditional loafer, but it helps imbue that expensive feel to the entire look. Trust me, this is how to wear loafers as confidently as possible.
5 Outfit Ideas with Loafers for Men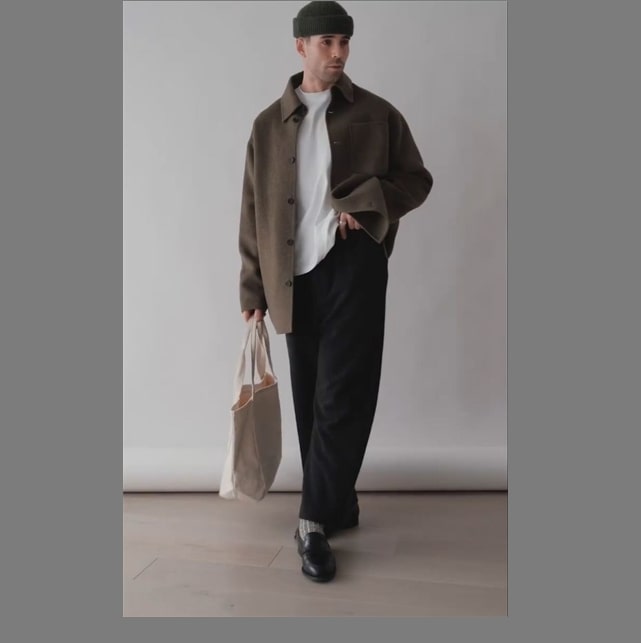 Ah, the Toronto boy aesthetic. All that's really missing is a North Face jacket. If you want to look like a Canadian hipster boy that frequents record shops and listens to Drake, this is the outfit to opt for.
This ensemble comes with wide-legged trousers, a relaxed white tee, a brown button-down long sleeve, a beanie, and of course—a pair of matching slip-ons. You can always take the jacket off for a men's summer loafers look.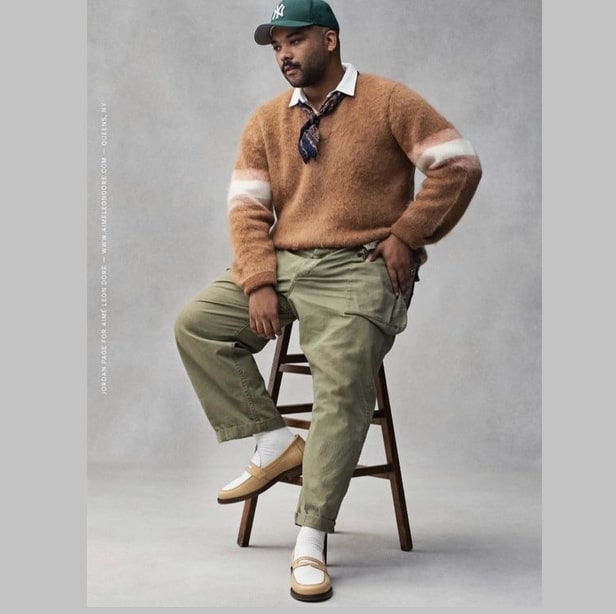 It's giving me DILF, not dad. Cool, refined, and hipster in aesthetic, this streetwear-chic look consists of cargo pants, a striped mohair sweater, a white collared shirt, and a matching baseball cap. It's relatively easy to opt for a pair of sneakers, but the slip-ons help to elevate the look.
If you're searching for ways how to wear loafers stylishly, this is the ensemble to go for.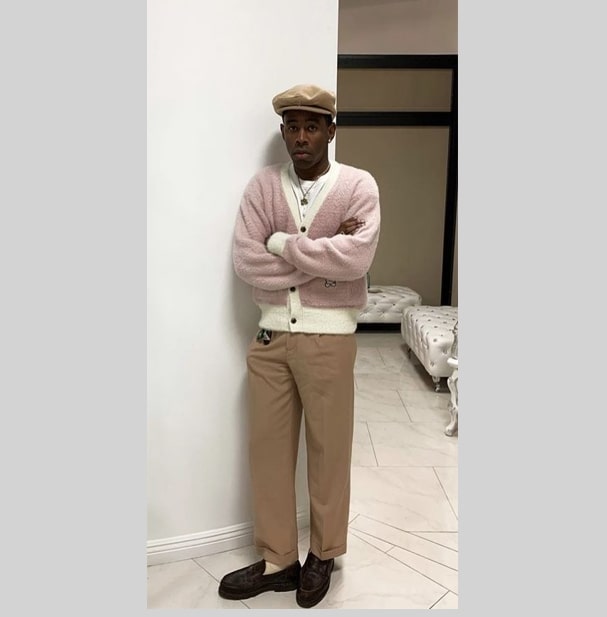 Trust me; the best way to answer the 'how to wear loafers' question is to go full academia. Take into consideration this outfit, which features a pair of khaki pants, a white tee, a pink cardigan, and a matching newsboy cap on top.
It's a softer take on the vintage collegiate style. We highly suggest opting for this look if you consider yourself a romantic soul.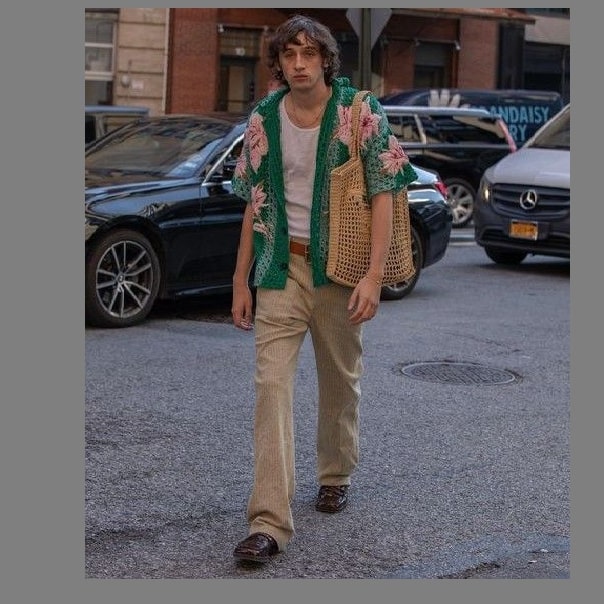 Cheesy has its place in the fashion world. If you're looking for a fit that offers more funk, try this ensemble out for size. This OOTD features a floral crochet shirt, a white tee, khaki pants, and a matching woven tote bag as the accessory.
It's aesthetically pleasing in an odd sort of way. The loafers help accentuate the 'angsty art boy vibes' that this outfit emanates. Obviously, a pair of oversized glasses are crucial to this entire look.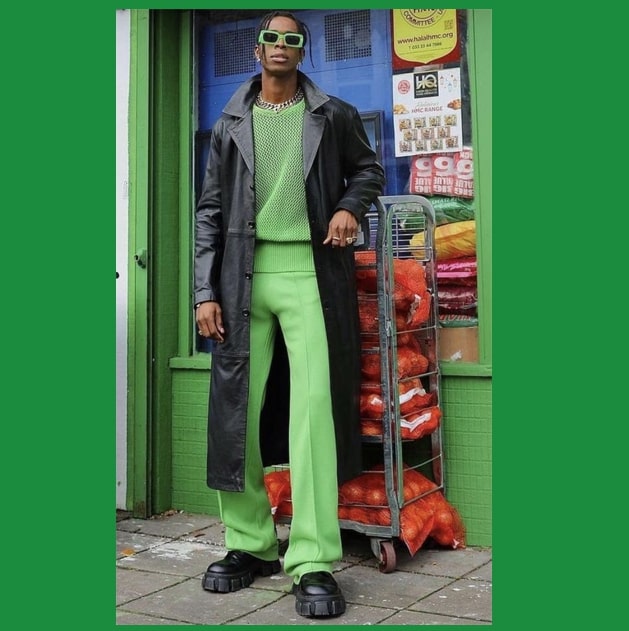 In the mood for something more daring? Don't worry; we've got you covered in this 'how to wear loafers' guide. For those craving a bit more spice, we suggest going all out in color.
This ensemble comes with a cable-knit sweater, bell-bottom trousers, chunky slip-ons, and a matching leather jacket. Of course, the real star of the show is the funky sunglasses. In terms of accessories, we recommend silver chains and lots of rings.
What Type of Loafers Can You Get?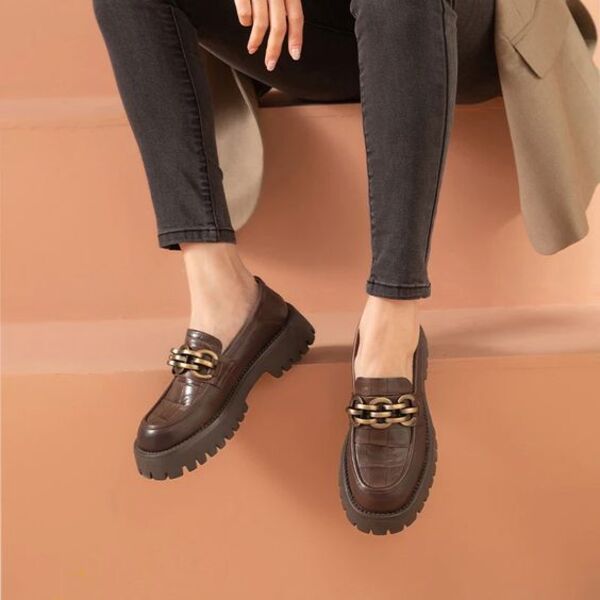 Loafers come in all shapes and sizes. They also differ in height, color, and material. Before you answer the 'how to wear loafers' query, it's crucial to consider the kind of shoes you want.
As a refresher course, we'll feature some notable styles that are worth a second glance:
Platform loafers: these are great if you want some extra height. There are dozens of options to choose from, such as the 'tooth-shaped' outsole or the classic textured rim.
The tassel-front: Fun, frilly, and considered an excellent way to zhuzh up an outfit, the addition of tassels help to break the monotony of shiny leather.
The Penny loafer: A university student's favorite, these collegiate-style kicks can help you achieve academic excellence—in terms of fashion, that is.
The Gucci loafer: these iconic shoes are all over Pinterest, TikTok, and Instagram. Embellished with the GG logo as a decorative piece, it's definitely an accessory worth investing in.
The Backless loafer: we mentioned this in one of our previous outfits, so it's only natural to include them in this list. Typically lined with fur and embellished with gold accents, it's the easiest way to make an outfit look more expensive.
How to Choose The Best Loafers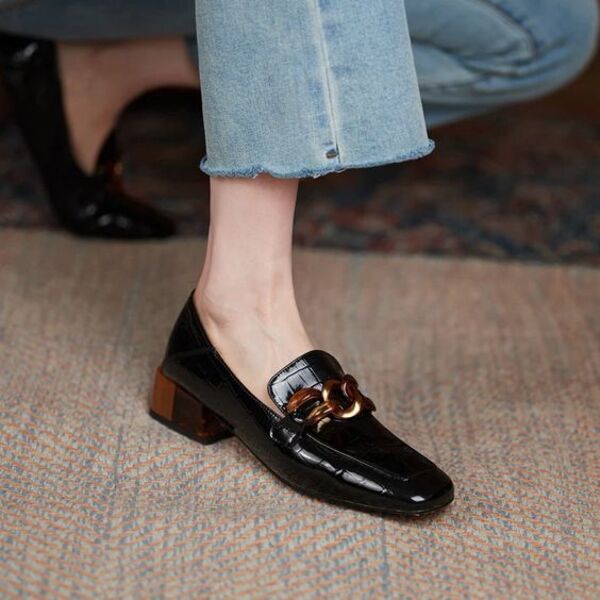 A good pair of loafers should be durable in construction and timeless in design. There's a good chance you clicked on this article not knowing the ins and outs of this iconic shoe.
If so, there's no need to worry. For those looking for their coveted pair, they should take note of three different factors: price, quality, and material. 
Most reputable companies use a mix of leather and suede for their loafers. They typically come with welts, moc stitching, and a flat heel.
Some models feature tassels, gold-stained emblems, or other decorative assets as a finishing touch. It's relatively common to find loafers made of synthetic materials, but don't take it as a sign to support your nearest fast-fashion retailer. 
Stores that sell loafers for cheap aren't the most durable in design. If you're searching for a pair that can stand the test of time, we suggest increasing your budget to $50 to $100.
Mostly, stores like Nordstrom, ALDO, and Browns offer high-quality slip-ons that you can trust. 
How to Style Loafers
Still at a loss of how to wear loafers? I'll be honest with you, sometimes I'm stuck with a styling block. I can't compose a cohesive fit no matter how hard I try.
For this still struggling with outfit inspo, we'll offer up some common ways to fashion loafers:
Plaid skirts: I'm not sure why, but loafers and plaid skirts are the bread and butter of academic fashion. It's an easy way to look smart without even trying.
Beige tones: the collegiate vibe of most loafers pair intrinsically well with muted creams and brown tones. Science can't explain why, but it's a highly popular trend on social media.
Cigarette-style pants: Whether it's corduroy, leather, or denim, tailored jeans are the safest bet in styling loafers. It does wonders in elongating your legs.
Oversized silhouettes: considering that extra-large sweaters and blazers are all the rage this year, it only makes sense that we include them in this lineup.
Pairing them with other 'chunky' attributes: If you prefer platform loafers, we recommend wearing other bulky garments and accessories. This may include a cable-knit sweater or a beanie.
Fashion Tips to Avoid With Loafers
I think it's fair to say that loafers are exclusive to certain types of aesthetics. From the examples we've given, styles such as minimalism and academia have adopted the classic slip-on as a wardrobe basic.
Of course, fashion is an adventurous pastime—and you're free to make up outfits as you wish. With that being said, there are some no-no's to consider before stepping out the door.
The complete athleisure set: this includes tracksuits, matching hoodie and sweatpants combos, and leggings. The elegant, vintage loafer doesn't pair well with the laid-back attitude of athleisure.
Beach days: if you're wondering when to wear loafers, hint: it's not at the beach. Slip-ons can easily be ruined if they're in direct contact with salt water, mud, and sand.
The Y2K trend: I understand that Y2K is a different take on 'vintage fashion,' but that doesn't mean that loafers should be categorized into 2000s dress-sense.
Dramatic ball gown dresses: Yes, loafers are forever linked to formalwear—but that doesn't apply to black-tie events. The low-heeled simplicity of slip-ons takes away the elegance of any Cinderella gown.
How To Take Care Of Loafers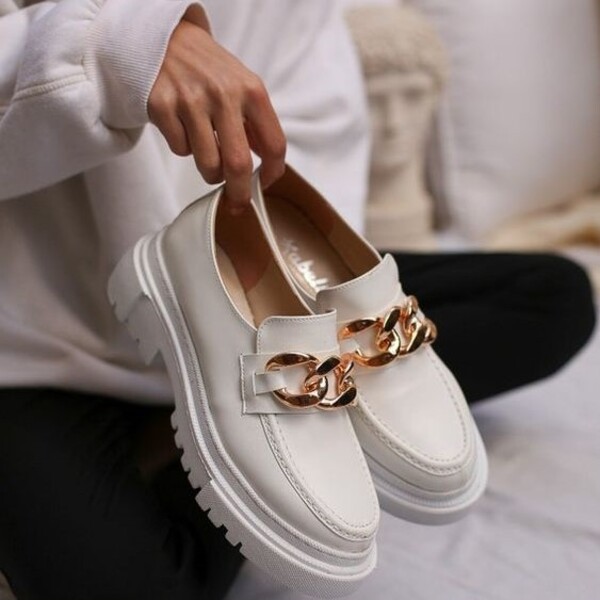 Congrats! You've finally settled on a pair of high-quality loafers. The question is: how do you take care of them? For those who can't afford to visit their local cleaner, we'll provide some tips and tricks that you can do at home.
Stay away from puddles, mud, and other dirty areas: The best way to maintain your loafers is to look where you walk.
Use a horsehair brush to clean off excess dirt: To avoid 'cakeage,' you should always dust your loafers off. This prevents debris and dirt from piling up.
Apply gentle soap on a damp cloth: If you need to get rid of stains, we suggest rubbing your shoes gently with a soapy cloth.
Use wax polishes and creams on leather: We're not talking about any old moisturizer you have lying around. It's important that you get products used specifically for leather shoes.
Best Places to Buy Loafers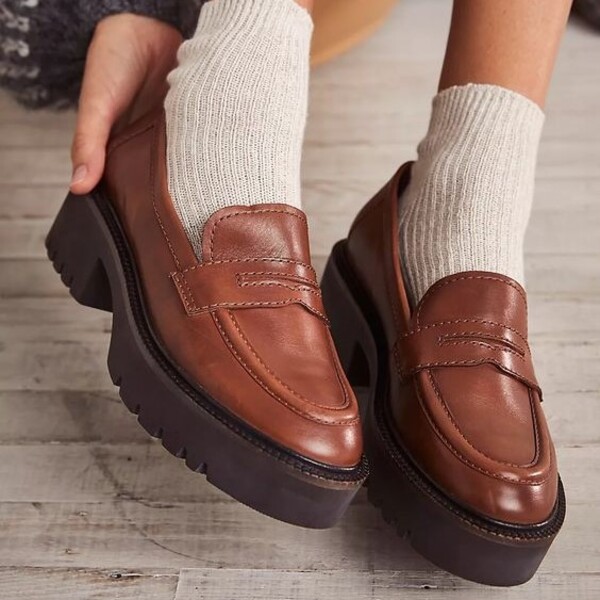 As we mentioned before, you shouldn't opt for any willy-nilly store that happens to sell loafers. Below, we'll feature some reputable companies known for their broad selection of high-quality slip-ons:
Browns
ALDO
Nordstrom
ASOS
Saks Fifth Avenue
Little Burgundy
Final Thoughts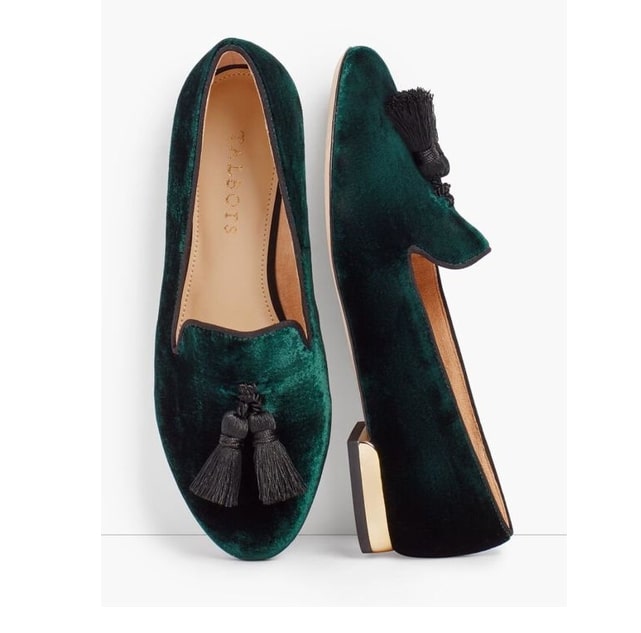 You shouldn't loaf around loafers. If styled correctly, they can easily elevate your fashion game from a 7 to 10. From office-appropriate ensembles to classic streetwear, there should be no reason to complain that loafers are limited to one key aesthetic.
There are hundreds of iconic styles to choose from, as this includes the iconic platform heel to the vintage penny loaf. 
Obviously, we don't expect you to completely copy one of our outfit ideas. Hopefully, by the end of this article, you've gathered some initial inspiration to up your Instagram feed.
---
Enjoyed this guide? Check out our choice selections, we bet you'll love them too!
What To Wear To A Summer Wedding
Get Access to Exclusive Deals
Subscribe for free to get exclusive deals in your inbox. 100% privacy