3 Best Jacquemus Heels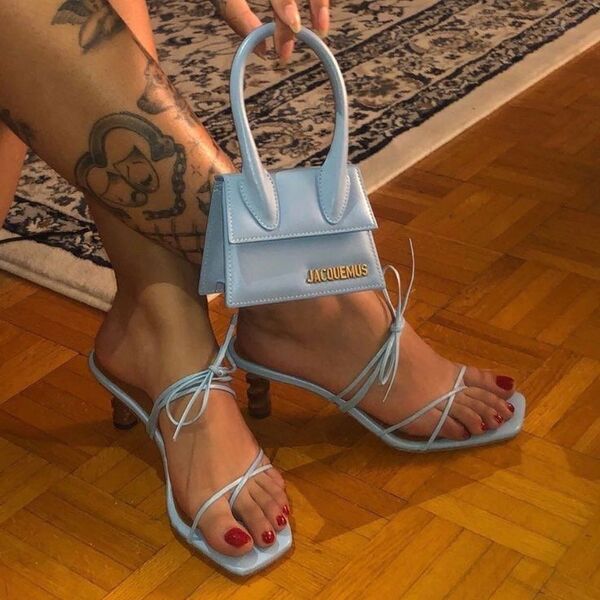 Ah, the online shopping conundrum—it's a tale as old as time. Perhaps you're trying to find the best shoes for your friend's wedding and you're on a time crunch. Or maybe you're scrambling to find the perfect pair for that upcoming graduation ceremony. 
Whatever the occasion is, footwear hunting is considered a serious sport, especially when we're spoiled with thousands of designer brands. 
If you've had your fill of shady knock-offs, perhaps it's time to opt for the real deal. For instance, there's a broad assortment of the best Jacquemus heels on the market. Designed to cater to your inner fashionista, these kicks are made to complement any outfit.
Care for some recommendations? If so, I'm counting down 3 of the best Jacquemus heels that rank high in Instagrammability. 
Finding The Best Jacquemus Heels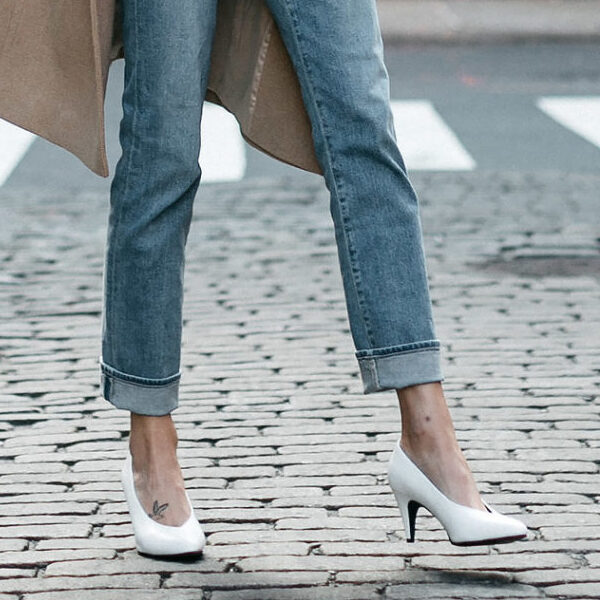 If I were to describe Jacquemus' collection of heels, I'd say that it's 'yacht party chic.' Designed to channel your inner elitist, their sandals and stilettos definitely exude a level of prestige.
Given their vast collection of unique styles, it's important to consider your current aesthetic before settling on a pair.
For instance, do you prefer beiges over bright blues? How about heel size? I recommend answering these questions first before commencing your shopping spree. 
Price is another factor worth considering. It's no secret that designer brands are super expensive, and this label is no exception. Currently, trendsetters can cop a pair of the best Jacquemus heels for around $552 to $2,228. 
The 3 Best Jacquemus Heels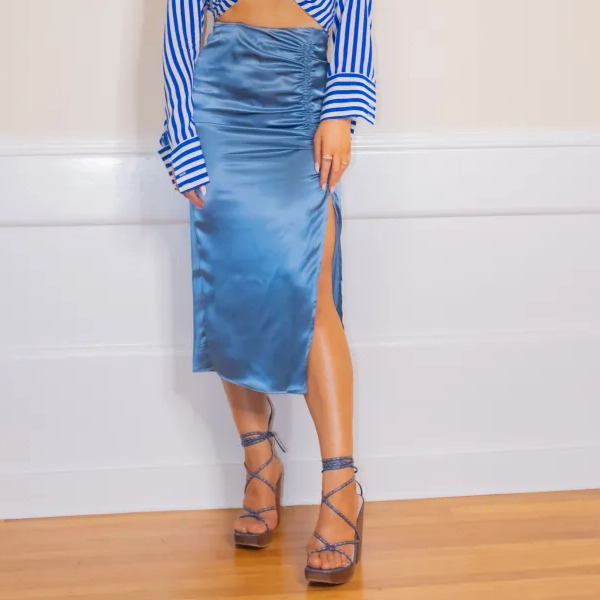 It's time to exercise your wallet. Sure, materialism isn't the best way to engage in self-care, but we can't deny the adrenaline rush that comes with designer purchases. Plus, luxury brands are designed to boost one's ego, especially if you're a veteran trendsetter. 
This article will feature some of the best Jacquemus heels that are worth a second glance. I'll also delve into the details concerning price, material quality, and any added embellishments. 
#1: Jacquemus high heel pumps - Yellow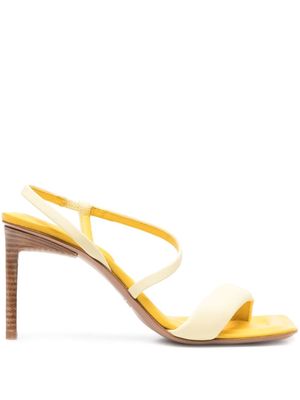 ---
#2: Jacquemus high heel pumps - Orange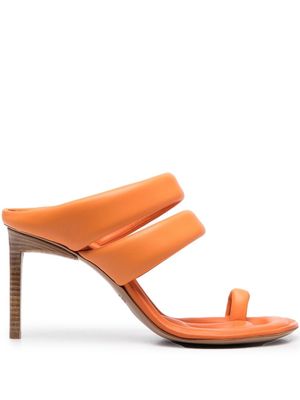 ---
#3: Jacquemus cone-heel slip-on pumps - Neutrals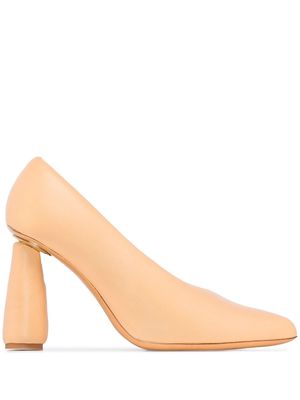 ---
What Are The Most Popular Jacquemus Heels?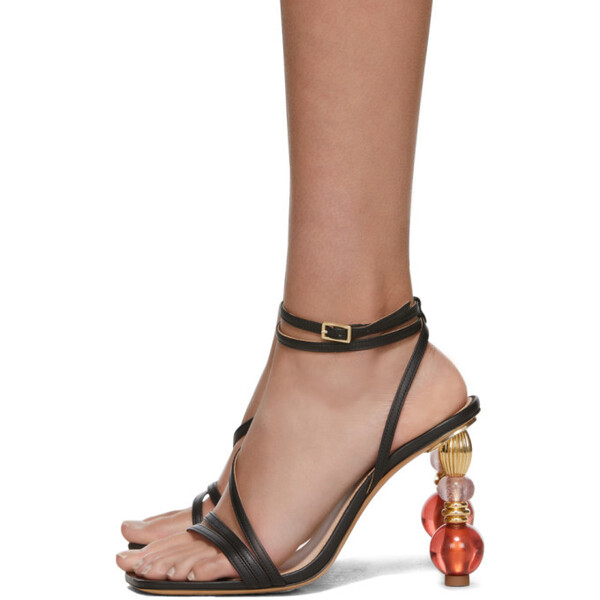 I think it's safe to assume that the most popular Jacquemus heels are worn by A–listers. If you're only after the best, I recommend checking out the sculptural pumps in the brand's 2018 collection and the Les Bordighera Sandals.
Both of these designs feature a mismatched stiletto for added visual interest. Worn by the likes of Rosie Huntington and Selena Gomez, these kicks help showcase that celebrity prestige.
Do Jacquemus Heels Run True To Size?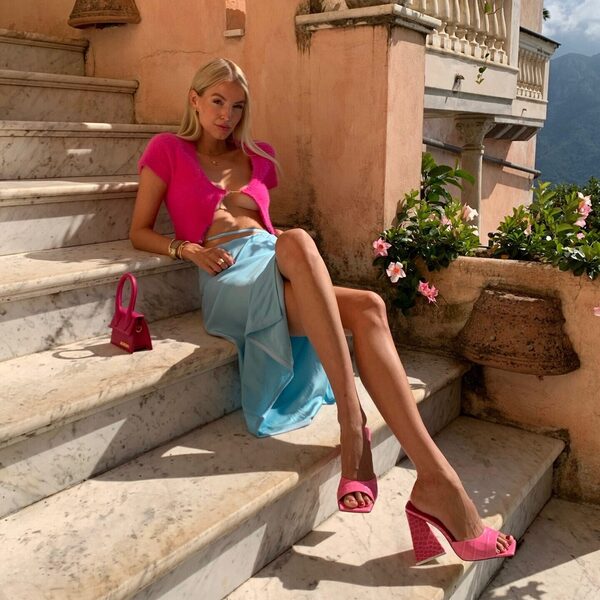 I uncovered conflicting reports about the brand's shoe sizing. Some customers found their kicks too small, too big, or just right.
So, I recommend double-checking Jacquemus' measurement chart before heading to checkout. 
How Can You Tell If Jacquemus Heels Are Real?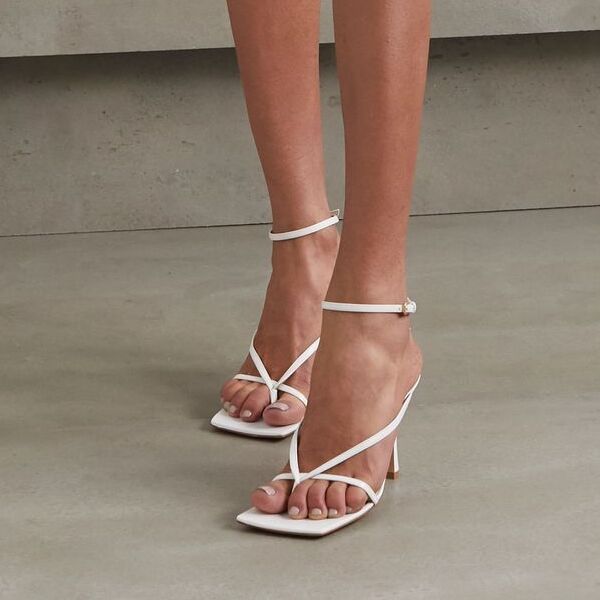 Unfortunately, it seems that most experts focus on authenticating bags and womenswear instead of Jacquemus heels.
While I wasn't able to find adequate authentication methods, it's worth noting that most designer brands typically engrave their logo or name onto the product itself. Also, it's a good sign if the shoe in question comes in its original packaging.
Where Are Jacquemus Heels Made?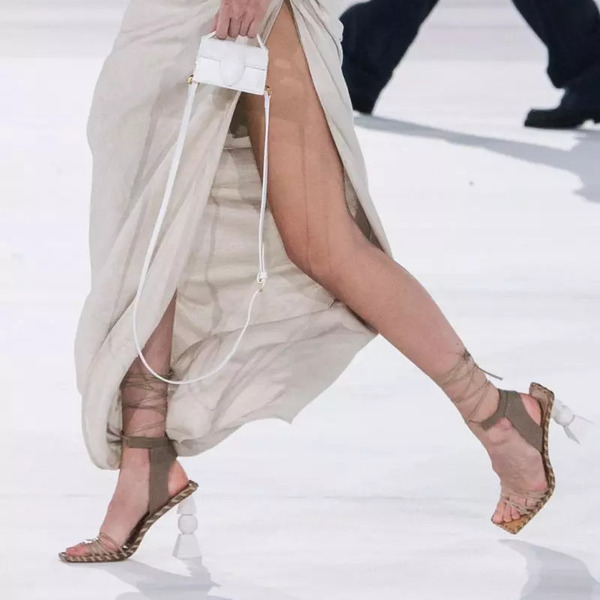 According to my research, it appears that the best Jacquemus heels are made in Italy. However, it's possible that some shoes are made in other countries, such as France and China.
Are Jacquemus Heels Good Quality?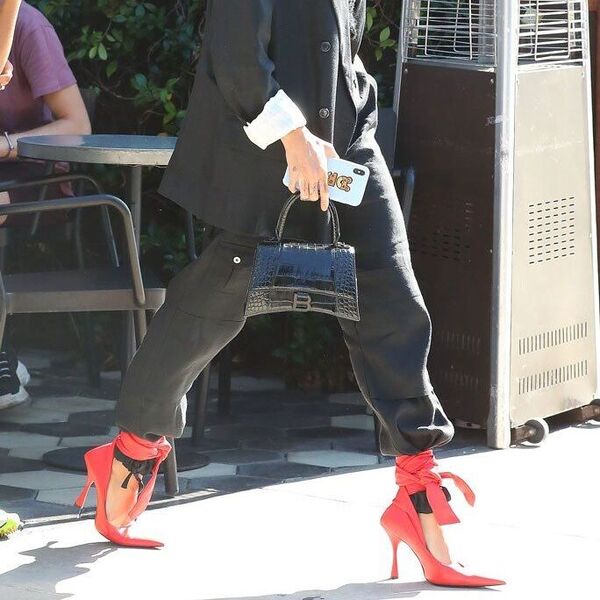 There's no need to worry about flimsy fabrics and zero support here. The best Jacquemus heels are made of high–quality materials.
This includes genuine leather, shearling, and rubber. Compared to other designer brands, trendsetters can look forward to some degree of support since the company integrates molded footbeds in most of their shoes. 
How To Style Jacquemus Heels
The best Jacquemus heels require a considerable degree of styling prowess. If you're behind on your fashion studies, here are some ways you can finesse your final fit.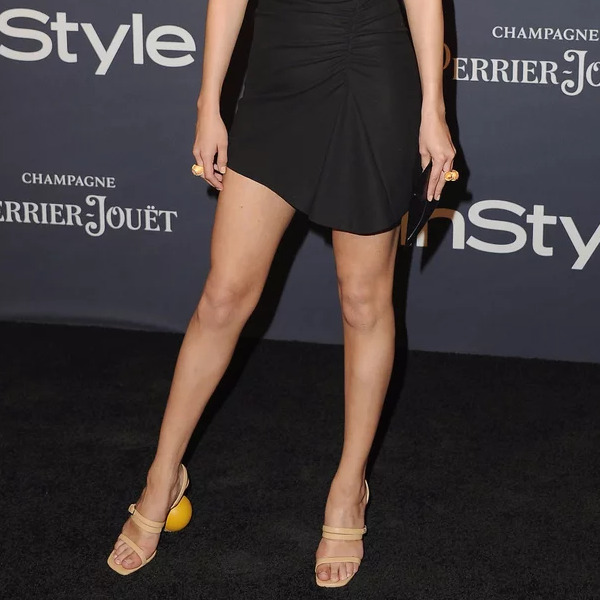 I mentioned Selena Gomez's iconic look in a previous segment. Naturally, it's only obvious for me to include her in this style guide. Composed of a classic LBD and a pair of 2018 sculptural pumps, this is a perfect example of a simple red carpet outfit.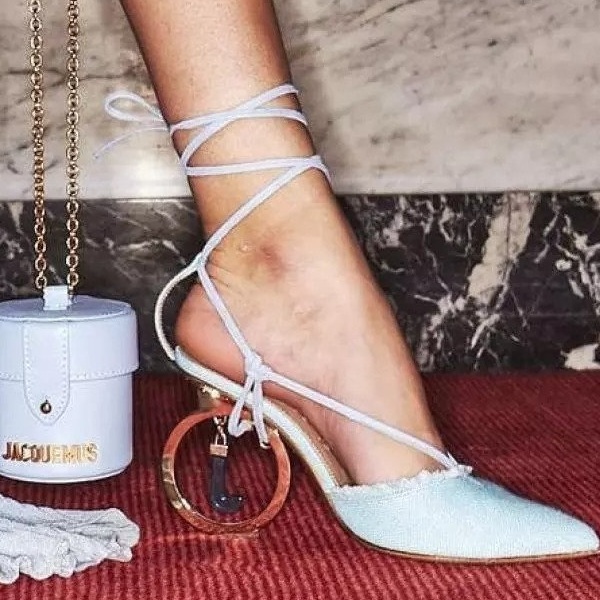 The best Jaquemus heels pair well with a matching designer bag—no questions asked. For instance, this OOTD features a mini bucket bag and some strappy stilettos.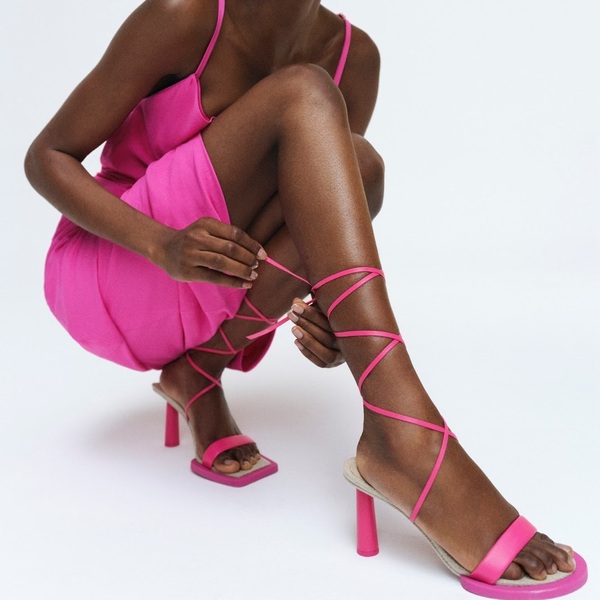 Considered a simple way to gain style points, this outfit features a pink body con dress with a pair of gladiator-style Jacuqemus heels. Matching in color, this vibrant ensemble will help ensure that all eyes stay on you.
---
Looking to stay up to date on all things designer? We've got you covered:
Get Access to Exclusive Deals
Subscribe for free to get exclusive deals in your inbox. 100% privacy