20 Best Jacquemus Le Chiquito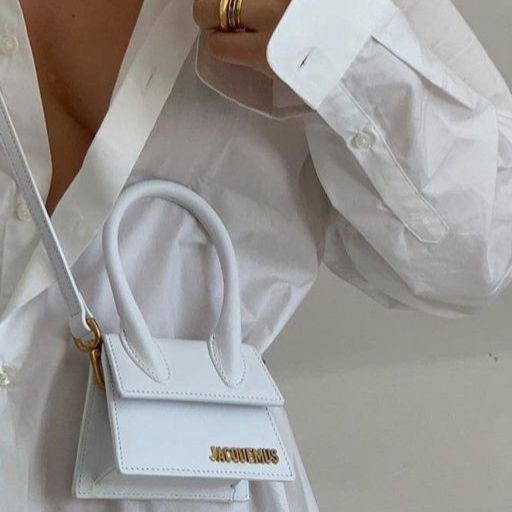 Despite the emperor's lack of clothes, he'd probably still sport the Le Chiquito. It's the physical embodiment of style with no substance, as this controversial purse offers enough space to store a pack of gum.
Nevertheless, many trendsetters continue to love this bag. And declaring the carry-on's level impracticality might trigger this response: "ugh, you just don't get fashion."
If you don't want to upset the masses, perhaps it's time to hop on the bandwagon. In a positive light, the best Jacquemus Le Chiquito bags act as a conversation starter.
Their comical size and demure silhouette can attract two types of reactions. This includes the "oh my god, adorable!' squeal or the "what can you actually fit in there?" sarcastic query. 
From Homme' Bag to Moyen Crossbody, I've rounded up a few of the best Jacquemus Le Chiquito bags for fashionistas to consider.
Finding The Best Jacquemus Le Chiquito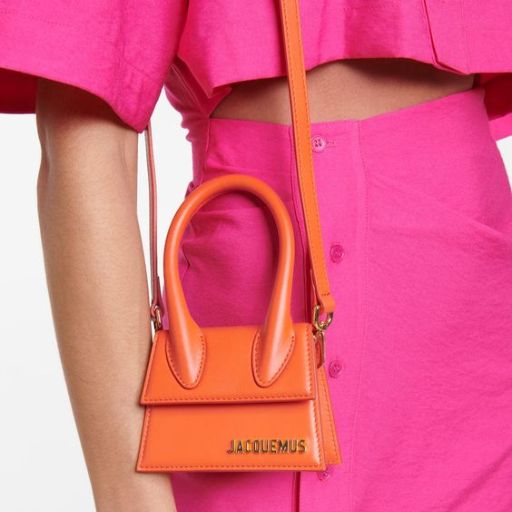 The Le Chiquito collection features a broad assortment of colors to choose from. Beige, red, orange, and pink are only a few decadent hues available at Jacquemus.
Considering its $500+ price tag, it's important to keep your current aesthetic in mind before settling on a design. 
Customers should also think about practicality as well. While you're free to purchase the mini Le Chiquito as a decorative flex, perhaps it's best to opt for something bigger like the Le Grand. 
Constructed out of premium vegetable-tanned leather, the best Jacquemus Le Chiquito bags are definitely high-quality. It's also worth noting that some of their designs feature added embellishments such as gold-toned hardware.
The 20 Best Jacquemus Le Chiquito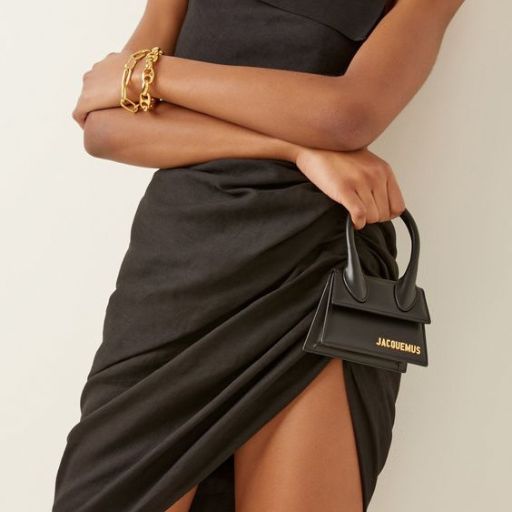 Decadent and adorable, it's rather difficult to not drool over the best Jacquemus Le Chiquito bags. Plus, their polished exterior and candy-like hue are reminiscent of fancy dessert shops.
Thankfully, they hold no caloric value, but they will impact the weight of your wallet. 
Looking to treat yourself this evening? If so, here are some of the best Jacquemus Le Chiquito bags that are all the rage this season.
#1: Jacquemus Black 'Le Chiquito Homme' Bag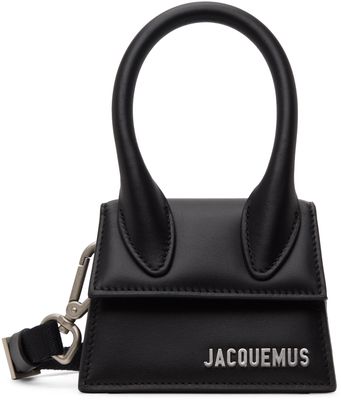 ---
#2: Jacquemus Le Chiquito Moyen Crossbody in White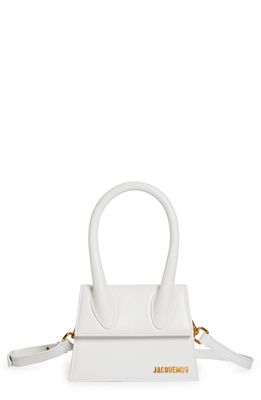 ---
#3: Jacquemus Gray 'Le Chiquito' Pouch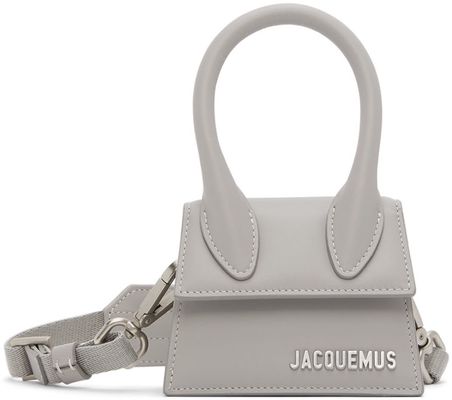 ---
#4: Jacquemus mini Le Chiquito leather bag - Yellow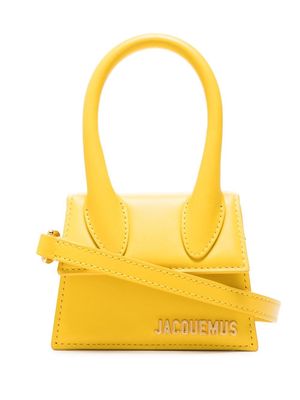 ---
#5: Jacquemus Le Chiquito mini bag - 340 TURQUOISE
---
#6: Jacquemus - Le Chiquito Noeud Leather Shoulder Bag - Cream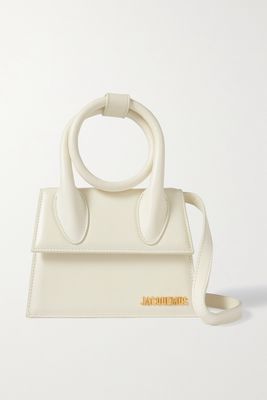 ---
#7: Jacquemus - Le Chiquito Long Leather Tote - Pink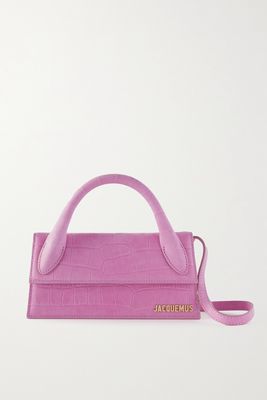 ---
#8: Jacquemus - Le Chiquito Osier Leather And Raffia Shoulder Bag - Pink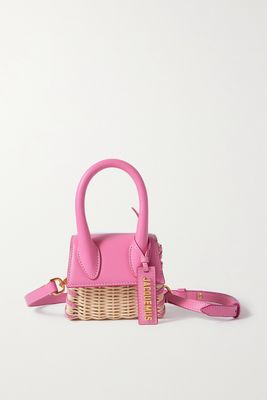 ---
#9: Jacquemus Le Chiquito tote bag - Neutrals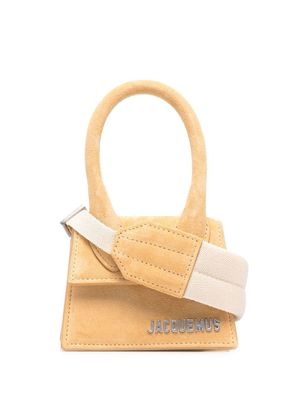 ---
#10: Jacquemus Le porte clés Chiquito charm keyring - Gold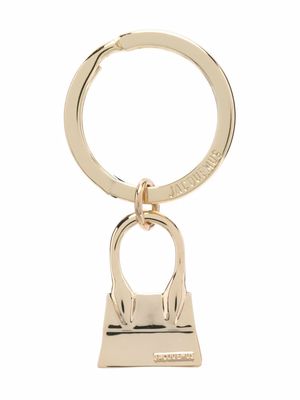 ---
#11: Jacquemus Le Chiquito Moyen Crossbody in Light Green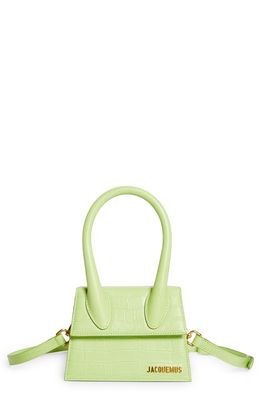 ---
#12: Jacquemus Blue La Montagne 'Le Chiquito' Clutch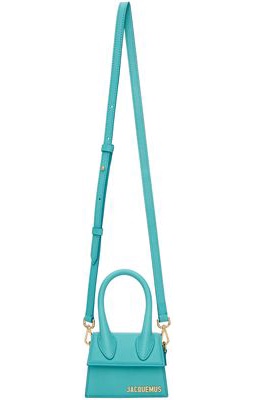 ---
#13: Jacquemus Le Chiquito Moyen Genuine Shearling Trim Suede Top Handle Bag in Orange Shearling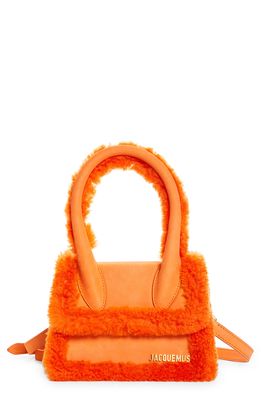 ---
#14: Jacquemus Le Chiquito Nœud tote bag - Blue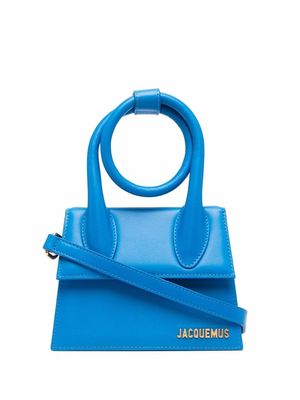 ---
#15: Jacquemus Green 'Le Grand Chiquito' Bag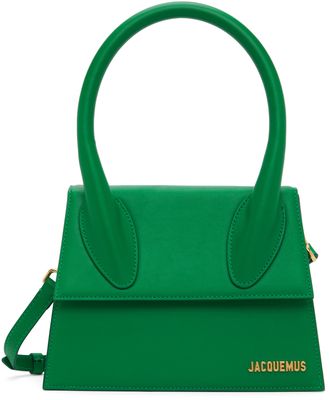 ---
#16: Jacquemus Green La Montagne 'Le Chiquito' Clutch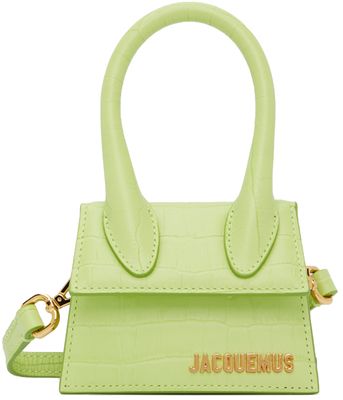 ---
#17: Jacquemus Beige 'Le Grand Chiquito' Bag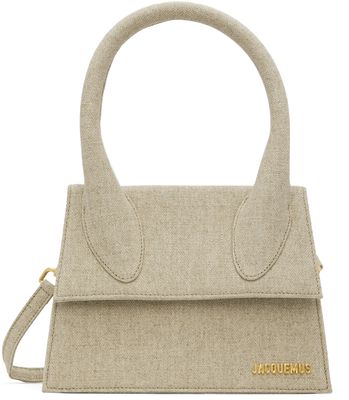 ---
#18: Le Chiquito
---
#19: Jacquemus Le Grand Chiquito Leather Top Handle Bag in Dark Brown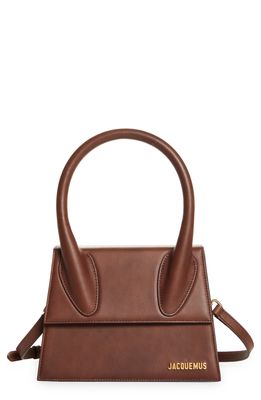 ---
#20: Jacquemus Le Porte Cle Chiquito Bag Charm in Pink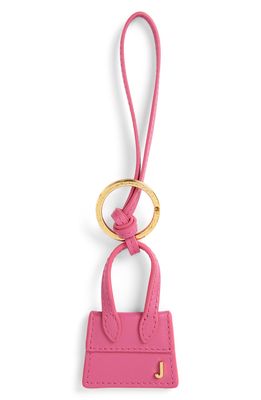 ---
What Is The Most Popular Jacquemus Le Chiquito?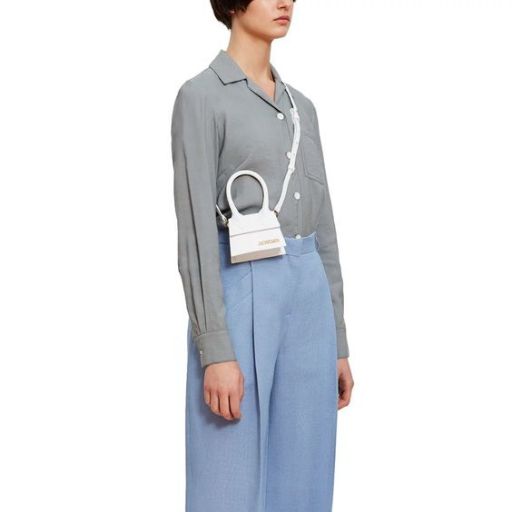 It's normal to assume that the Le Chiquito is just one bag. On the contrary, it's actually the name of a much bigger collection. Jacquemus offers various designs of this iconic purse, which is great for those in need of additional options.
In terms of popularity, the Le Grand, Moyen, Long Bag, and Noeud have garnered the most social media acclaim. Plus, all four carry-ons have been worn by several celebrities, including the Kardashians, Lizzo, and Rihanna. 
How Can You Tell If Jacquemus Le Chiquito Is Real?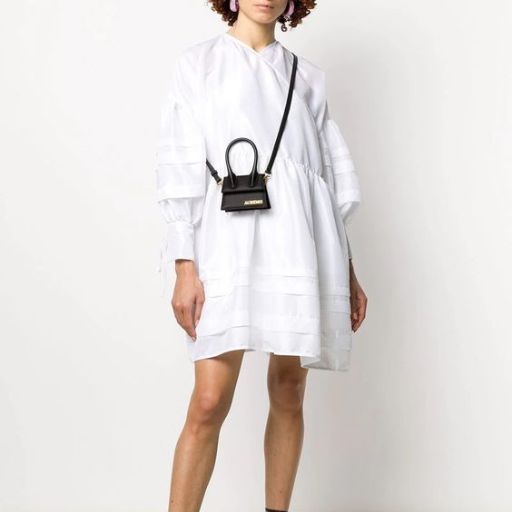 It's hard to justify a $700 designer purse. While some choose to bite the bullet, others prefer the counterfeit approach. For those who want to try to get their hands on a bonafide bargain, here are some ways to authenticate your Jacquemus Le Chiquito.
Check for brand tags, logos, and any off-prints
Test the bag's quality through fabric choice, stitching details, and hardware
Consider where you bought it from
Where Are Jacquemus Le Chiquitos Made?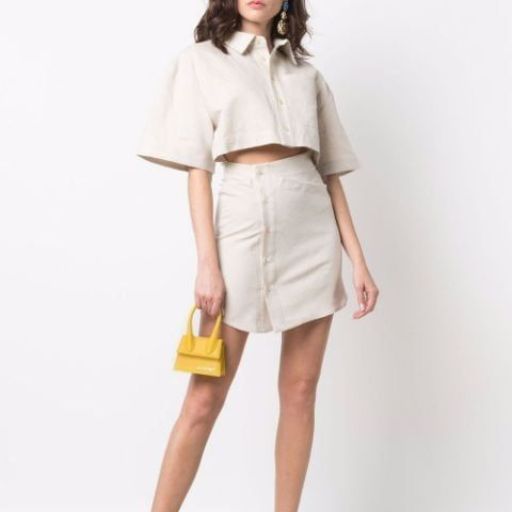 According to my research, it appears that the Le Chiquito collection is made in Italy and Spain. It's worth noting that all bags are designed in France.
Are Jacquemus Le Chiquitos Good Quality?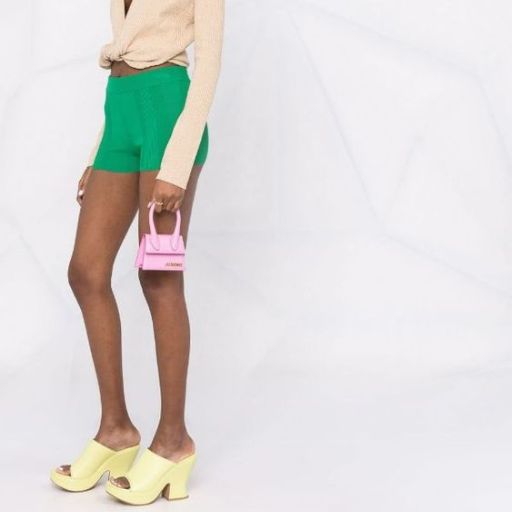 When it comes to Jacquemus, customers don't have to worry about quality control. The best Jacquemus Le Chiquito bags are made with premium vegetable-tanned leather and durable hardware.
Elegantly stitched and dyed, there's a good reason why they're still in great condition when featured on consignment websites. 
How To Style Jacquemus Le Chiquito
The Jacquemus Le Chiquito acts as the 'chef's kiss' to any outfit. If you're in dire need of OOTD inspiration, here are some ways to style your new bag.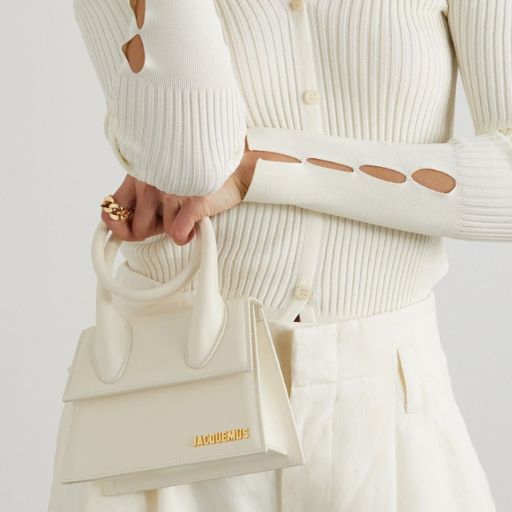 A matching set? Yes, please! This cute OOTD features a white ribbed top, pleated trousers, and a cream Jacquemus Le Chiquito for added spice. For shoes, I highly recommend opting for a light beige heel for some juxtaposition.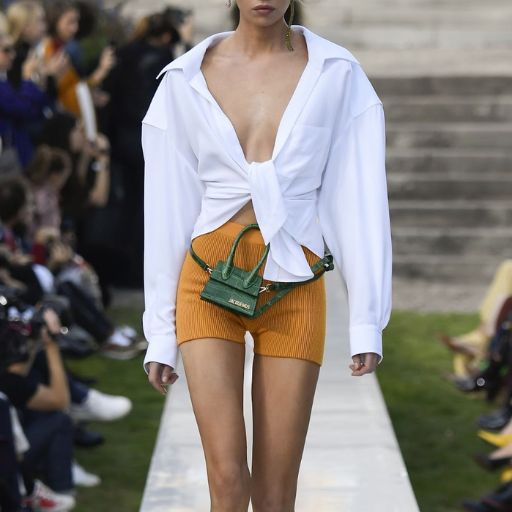 For those tired of the crossbody look, I suggest opting for the 'fanny pack' approach. This model chose to style her Jacquemus Le Chiquito as a waistbelt.
Accentuated with a white blouse and a pair of orange biker shorts, it's a more elegant take on the sweater and bottoms combo.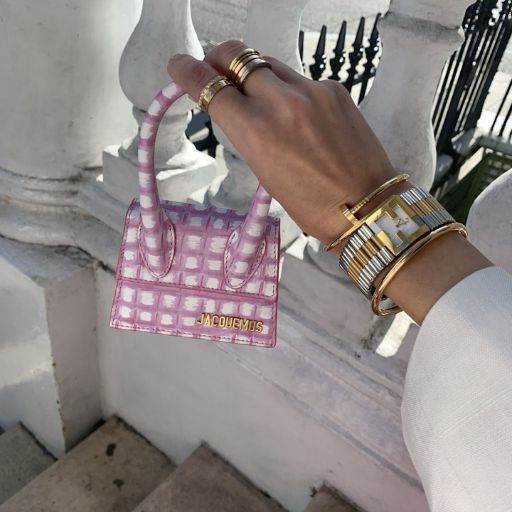 The best Jacquemus Le Chiquito bags (if not all) feature the brand's name on the lower right of the purse. Often polished with gold, I recommend wearing an array of matching jewelry to help accentuate your carry-on.
---
Looking to stay up to date on all things Jacquemus? We've got you covered:
Get Access to Exclusive Deals
Subscribe for free to get exclusive deals in your inbox. 100% privacy