20 Best Jacquemus Purses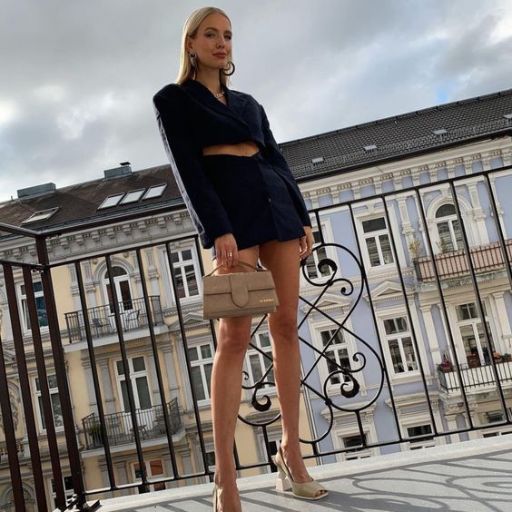 So, it's payday. Your checking account has a fresh $4,000+, and that tiny voice at the back of your head beckons you to purchase a well-deserved self-gift.
Obviously, it's only fitting to reward yourself after a month of hard work, which prompts this question: what should I buy? While many opt for a fancy dinner, others prefer the designer alternative.
Need some suggestions? If so, I've rounded up some of the best Jacquemus purses that can act as a celebratory 'pat on the back.' Jacquemus is famously known for its avant–garde take on French classics. Plus, they're a runway favorite of many celebrities.
From Le Ciuciu to Le Sac, you can rest assured that my top 20 list only includes the trendiest designs.
Finding The Best Jacquemus Purses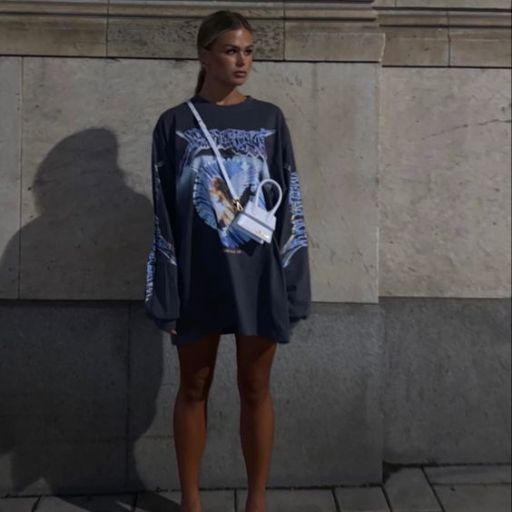 There's no need to worry about quality control here. Jacquemus utilizes the best materials for their purses, which include vegetable-tanned leather, suede, canvas, and straw.
Durable in construction, trendsetters can relax knowing that their Le Chiquito and Le Bambino can withstand continued use. 
It's worth noting that the brand typically prefers monochrome colors and simplistic silhouettes, which is perfect for those with a minimalist wardrobe. Truly, the best Jacqeumus purses clearly are the best.
Considering its hefty price tag, customers should think about four things before settling on a design. This includes storage space, practicality, design, and of course, overall budget. Finding a handbag that checks all four boxes will help guarantee continued wear.
The 20 Best Jacquemus Purses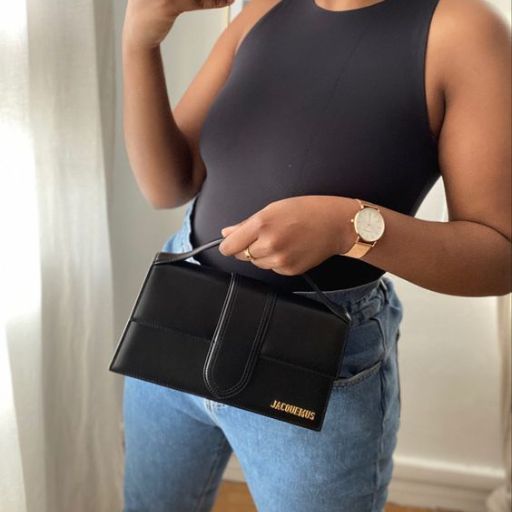 From the gorgeous Le Chiquito to the iconic Le Sac Rond, it's no wonder why Jacquemus is considered an all-time fave within the haute couture industry.
In addition, their affinity for neutral tones and classic silhouettes is practically timeless, which is great for those not fond of fast fashion trends. Constructed with crisp and smooth lines, the best Jacquemus purses are not only commodities but also pieces of art.
Looking to cater to your inner art snob? If so, here are some of the best Jacquemus purses that are worth checking out.
#1: Jacquemus - Le Ciuciu Leather Shoulder Bag - Black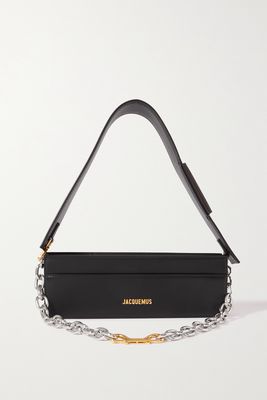 ---
#2: Jacquemus - Le Ciuciu Leather And Suede Shoulder Bag - Pink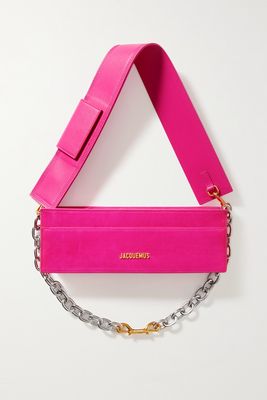 ---
#3: Jacquemus Le Bambino Long leather shoulder bag - White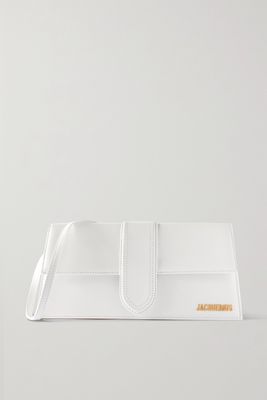 ---
#4: La Vague bag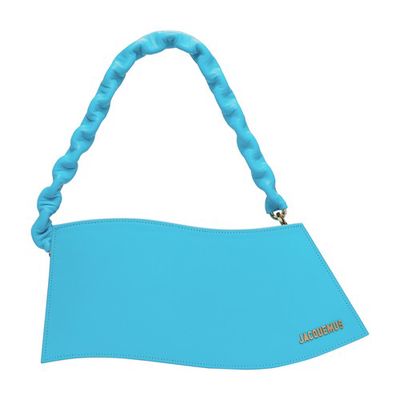 ---
#5: Jacquemus Le Messageru bag - Green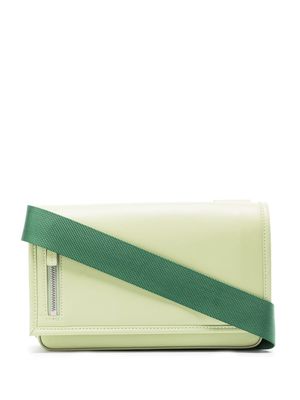 ---
#6: Jacquemus Le Bambinou tote bag - Grey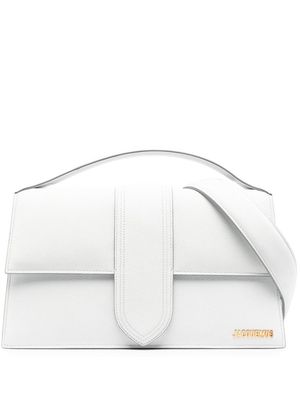 ---
#7: Jacquemus oversized luggage bag - Pink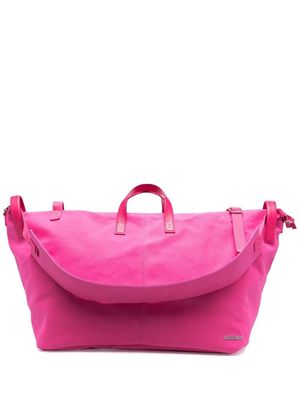 ---
#8: Jacquemus Black 'Le Chiquito Homme' Bag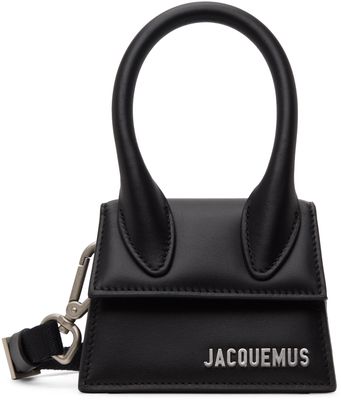 ---
#9: Jacquemus Le Grand Bambino crossbody bag - Yellow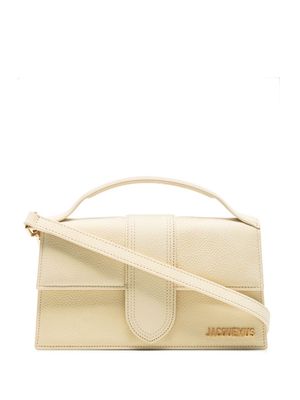 ---
#10: Jacquemus Le Chiquito Moyen Crossbody in Black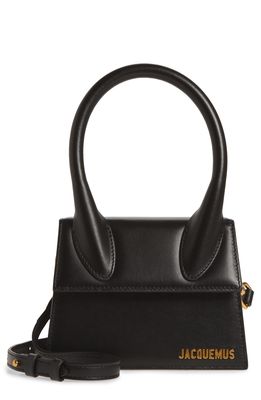 ---
#11: Jacquemus Le Panier Soleil Straw & Leather Tote in Light Turquoise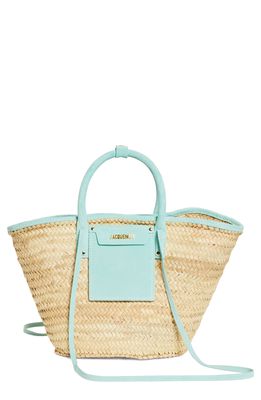 ---
#12: Jacquemus Le Baneto crossbody bag - Yellow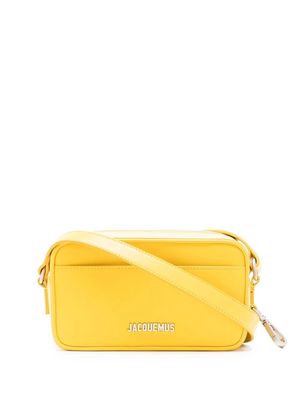 ---
#13: Jacquemus Beige 'Le Bagnu' Tote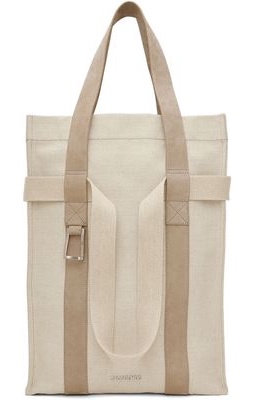 ---
#14: Jacquemus 221BA011-3060 990 - Black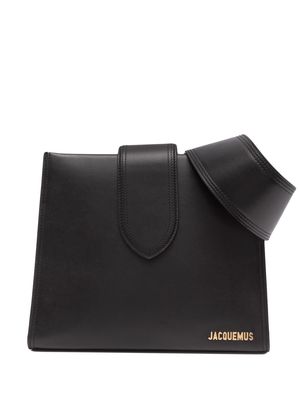 ---
#15: Jacquemus 213BA009-3030 980 - Grey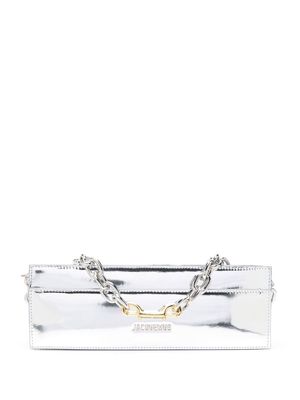 ---
#16: Jacquemus Le Sac À Linge holdall - Black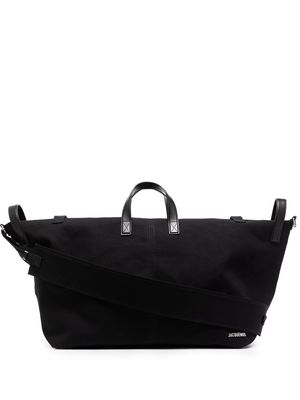 ---
#17: Jacquemus Le Baneto Leather Crossbody Bag in Green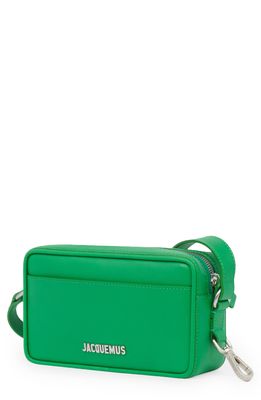 ---
#18: Jacquemus - Vague Asymmetric Leather Bag - Womens - Dark Khaki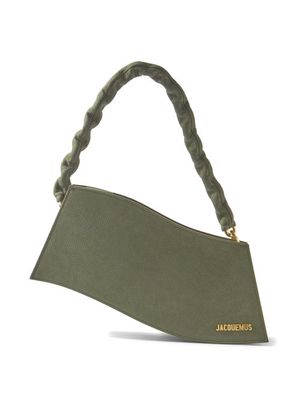 ---
#19: Jacquemus Le Sac tote bag - White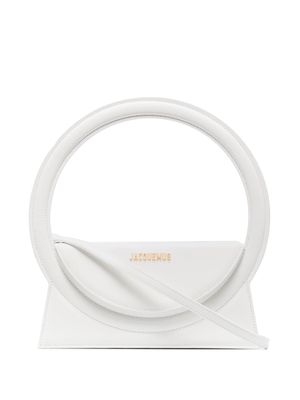 ---
#20: Jacquemus Le sac à linge weekender bag - Green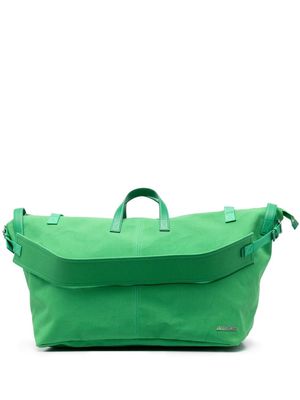 ---
What Are The Most Popular Jacquemus Purses?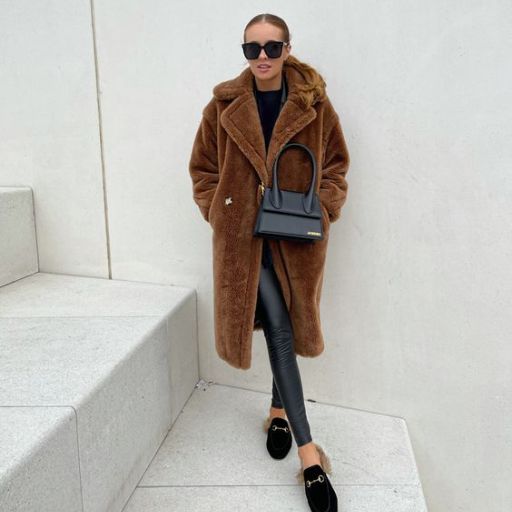 The Le Chiquito, Le Bambino, the Grand Panier Soliel are by far the most popular purses sold by Jacquemus. Flaunted by celebs such as Lizzo, Dua Lipa, and Rihanna, these three handbags rank high in style, outfit versatility, and timelessness. 
However, they're quite different when it comes to design and silhouette.
For instance, the Le Chiquito mini bag features a petite shape while the Grand Panier Soliel has a more exaggerated silhouette. All in all, trendsetters can rest assured that these carry-ons will not go out of fashion anytime soon. 
How Can You Tell If Jacquemus Purses Are Real?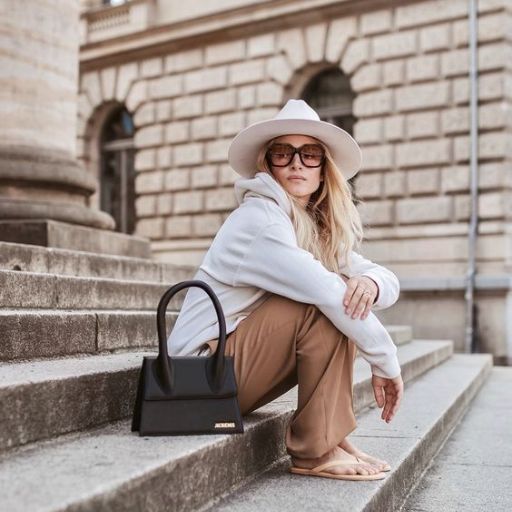 Finding a bonafide Jacquemus purse at your local thrift shop is no small feat. That said, designer dupes are all too common.
If you're skeptical about the credibility of your handbag, I'll tell you how to authenticate it. 
Verify brand tags, logos, serial numbers, and date codes
Test the product's quality through fabric choice, stitching, and overall durability
Check for any misspellings or off-prints
Consider where you bought it from
Where Are Jacquemus Purses Made?
The best Jacquemus purses are made in Italy, Portugal, and Spain.
It's worth noting that the brand will often provide manufacturing details for each handbag. You can typically find this info within the product description. 
Are Jacquemus Purses Good Quality?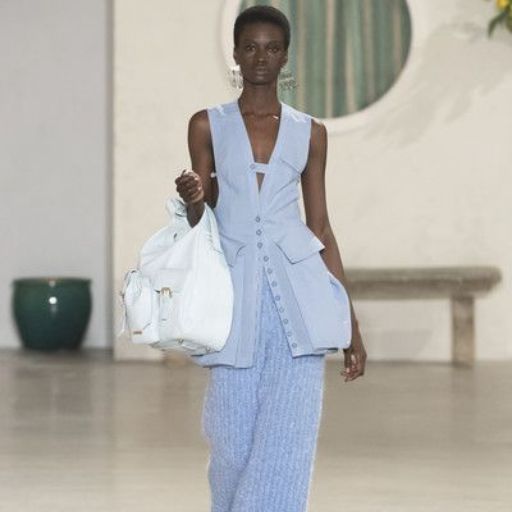 Absolutely! Jacquemus purses are constructed with the best materials. Intricately stitched and elegantly shaped, this selection of handbags is devoid of rough textures, loose threads, and off-prints.
If you're not convinced of the brand's attentiveness to quality, Jacquemus is sold by various reputable retailers such as FarFetch, SSENSE, and Moda Operandi. These three department stores are quite picky when it comes to sourcing luxury brands.
How To Style Jacquemus Purses
It's time to sport your $700+ mini bag. For those in need of outfit inspo, I'll share some fashion tips for trendsetters to consider.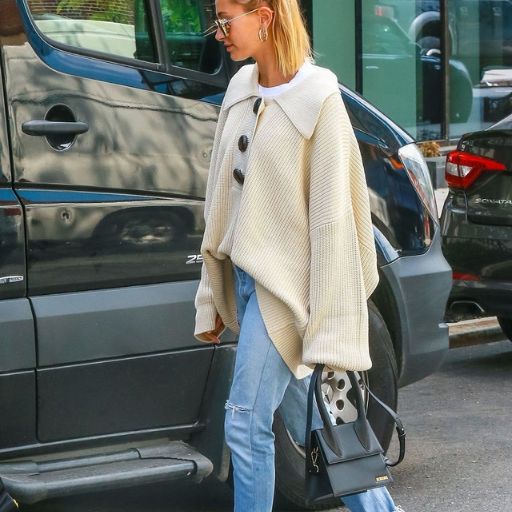 Comfy and casual, this stylish OOTD keeps things low–key for everyday use. It features an oversized white cardigan, a pair of blue jeans, and a cute Jacquemus handbag to help elevate the entire outfit.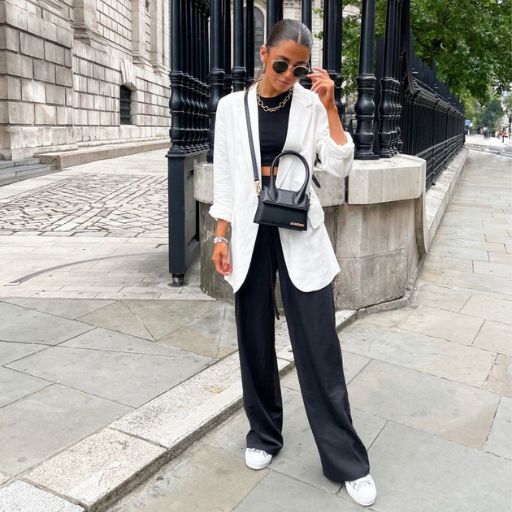 The casual coffee date outfit requires a mix between sophisticated and casual.
Take, for instance, this chic OOTD, which features a white blazer, a black crop top, loose trousers, and pair of matching sneakers. The Le Chiquito handbag helps to add a sense of professionalism to the whole look.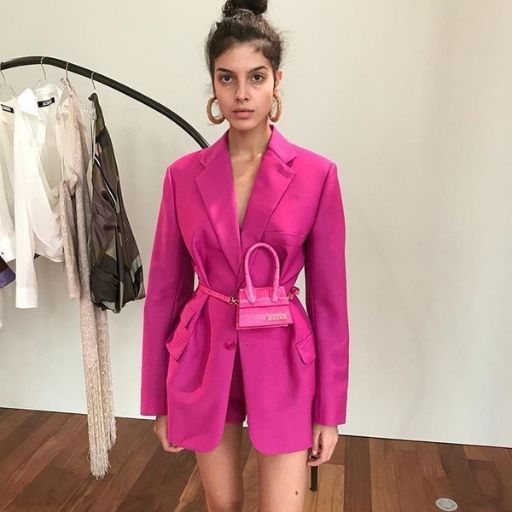 Not a fan of the crossbody method? If you prefer a more secure way to wear your Jacquemus purse, I recommend opting for the fanny pack approach. For example, this model chose to place her Le Chiquito mini bag around her waist.
---
Looking to stay up to date on all things Jacquemus? We've got you covered:
Get Access to Exclusive Deals
Subscribe for free to get exclusive deals in your inbox. 100% privacy