4 Best Louis Vuitton Sandals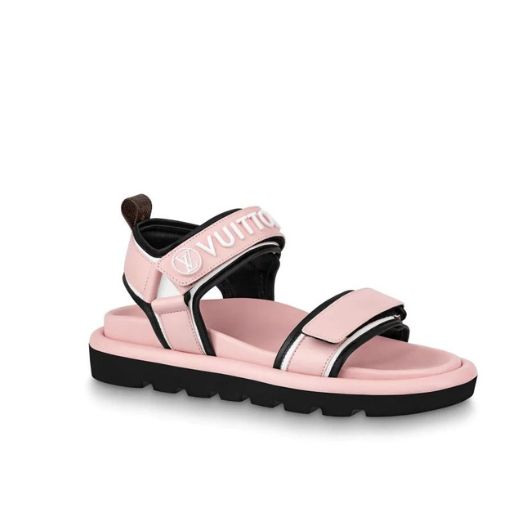 As the peak of high-end luxury, the Fench fashion house of Louis Vuitton is very popular with celebrities and common folk alike, although most of us can't afford a wardrobe full of them.
Blazing trails since 1854, this label started with luggage and moved to become a powerful fashion house in the 1900s, never mind their work in the 21st century.
Louis Vuitton sandals carry the same amazing craftsmanship as all of the brand's products. They are handmade in France from only the best materials. With many styles to choose from, let's take a look at the 4 best Louis Vuitton sandals.
Finding The Best Louis Vuitton Sandals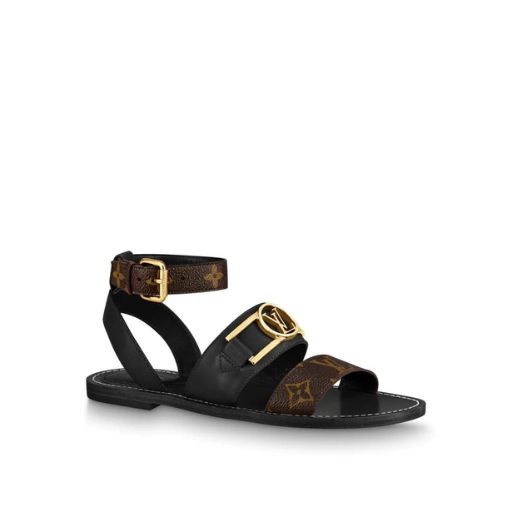 The first thing to consider when finding the best Louis Vuitton sandals is the price. These sandals are not inexpensive, so if you find them somewhere for a price that seems too good to be true, it's probably a fake.
Make sure to only buy from a verified LV retailer or a genuine reseller. The other thing to decide is what kind of sandals you want, as they come in a large variety of styles.
Anything from mules to high-heeled sandals is on offer from LV. Ask yourself whether you are going for comfort or for style. That you are going for fashionable is a given.
All the sandals are made from high-quality materials, whether leather, rubber, or canvas. They are all handmade in France and come with a date, serial number, and Made in France tag. All should last a long time.       
The 4 Best Louis Vuitton Sandals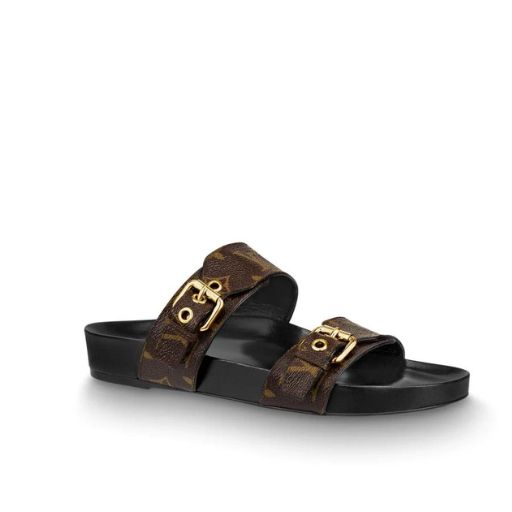 Let's face it, you buy Louis Vuitton sandals because you want to be seen in them. Fortunately, the warm weather lets us show off our footwear in a way that colder months may not.
LV sandals come in a large selection of styles that range from fashionable mules to high-heeled sandals to accommodate all preferences and occasions.
But don't take my word for it; celebrities who endorse this brand include Jennifer Connelly, Emma Stone, Naomi Osaka, and Jaden Smith, to name a few. 
The high-quality and handcrafting of Louis Vuitton sandals means that they are long-lasting and something you will always be proud to wear.
Let's get to it and check out the 4 best Louis Vuitton sandals.
#1: LV Escale Lock It Flat Mule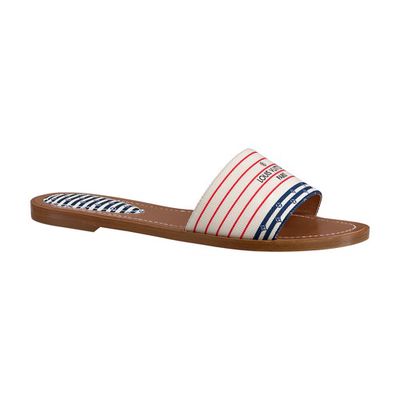 ---
#2: Horizon Flat Sandal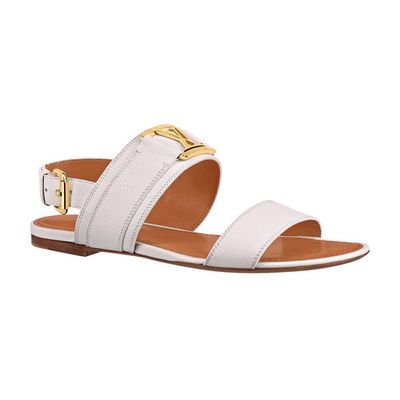 ---
#3: Passenger Sandal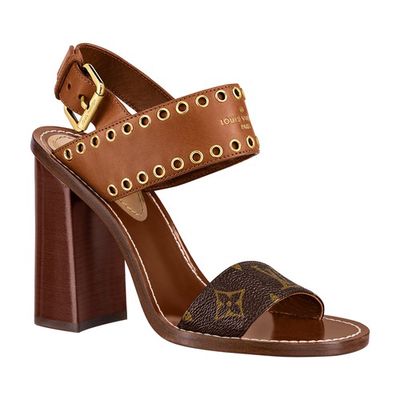 ---
#4: Honolulu Mule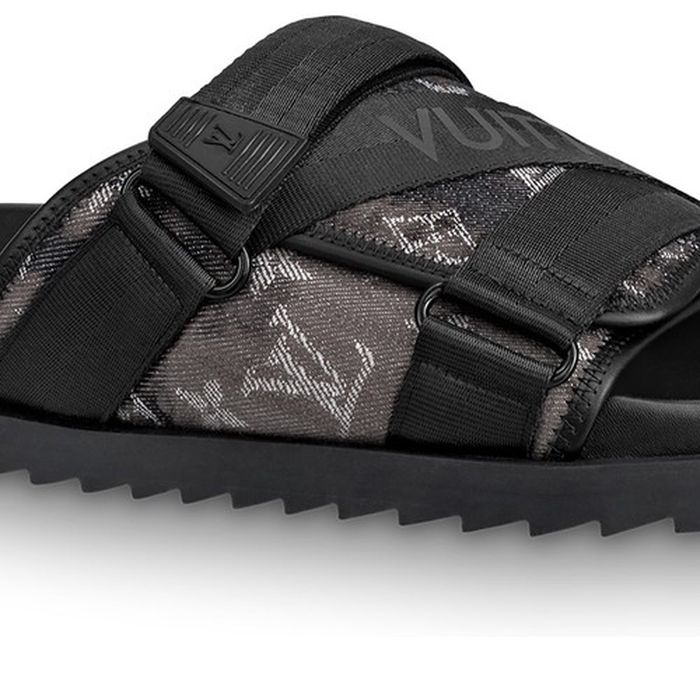 ---
What Are The Most Popular Louis Vuitton Sandals?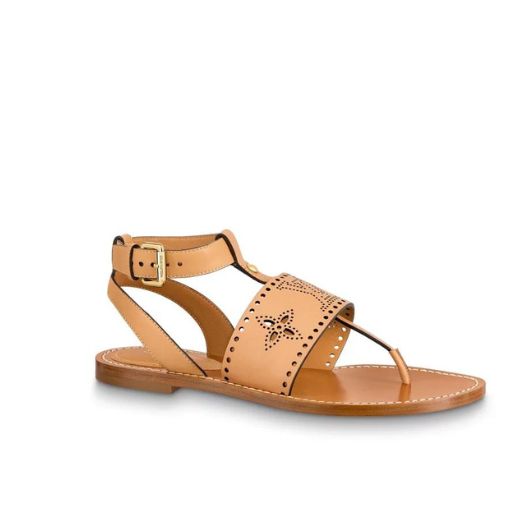 The two most popular Louis Vuitton Sandals are the Bom Dia Flat Mule and the Waterfront Mule.
Although mules are arguably the most forgotten sandal style in the fashion world, they are also one of the most popular for everyday wear. That's likely because they are the most comfortable to wear and can be styled with pants or skirts.
Two other things make them stand apart. One is made from canvas and the other from rubber, so no leather is used. The Bom Dia Flat Mule has buckles on them that are reminders of the brand's roots and dress the mules up.
Are Louis Vuitton Sandals True To Size?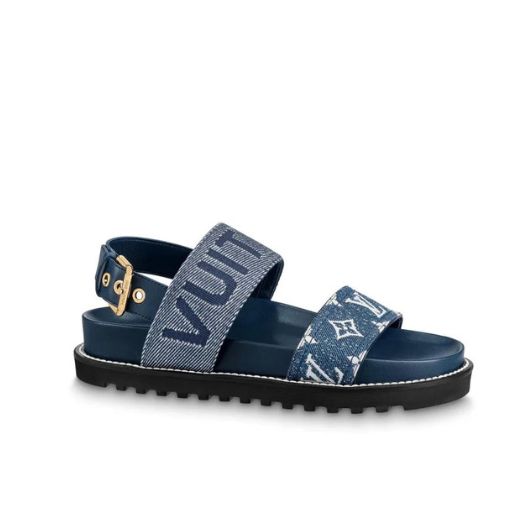 Unlike some of their shoes, Louis Vuitton sandals run true to size. They're available in many sizes but make sure to double-check your own size when purchasing from Louis Vuitton's online or in-person locations. 
Are Louis Vuitton Sandals Comfortable?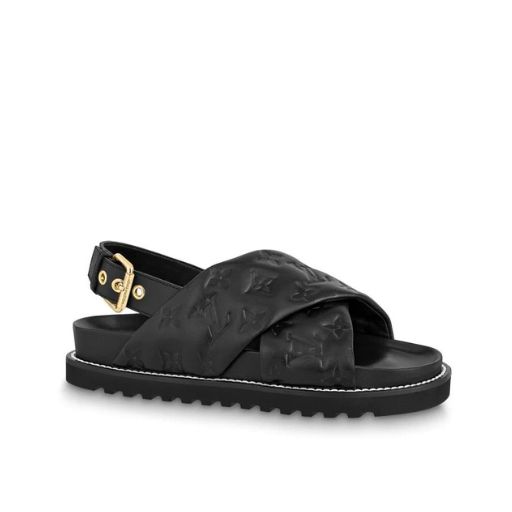 The majority of Louis Vuitton wearers find their shoes to be very comfortable, sneakers and sandals most of all.
How To Tell If Louis Vuitton Sandals Are Real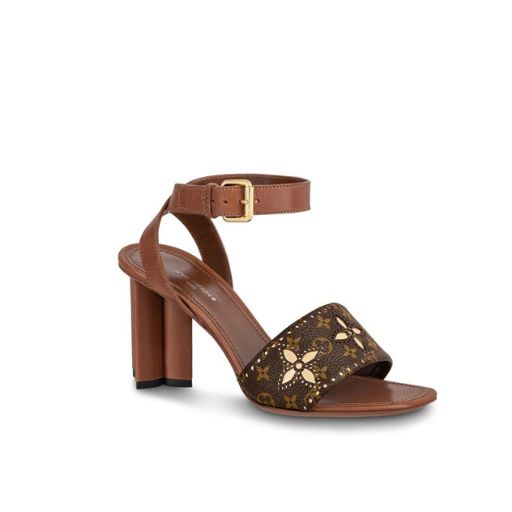 The first thing to look at to tell if a pair of Louis Vuitton sandals is real is the quality of the materials. Louis Vuitton only uses the highest quality materials in their sandals as well as the best craftsman to make every pair by hand.
If there is even the slightest crease in the material, you're likely to find it to be a fake. Same thing if you find paint on the product.
Another obvious way to tell a real LV is the date, serial number, and Made In France stamp on each. Authentic LV shoes come with a monogrammed dust bag and LV box. If the price is too good to be true, it likely isn't real Louis Vuitton.
How To Style Louis Vuitton Sandals
As the most popular of the Louis Vuitton collection of sandals, let's take a look at a couple of ways that you can style the Louis Vuitton Bom Dia Flat Mule.
On their website, LV shows the sandal styled with jeans. They, in fact, are great with any pants from leggings to business pants, although I suggest that flairs are a waste of money when people can't see them.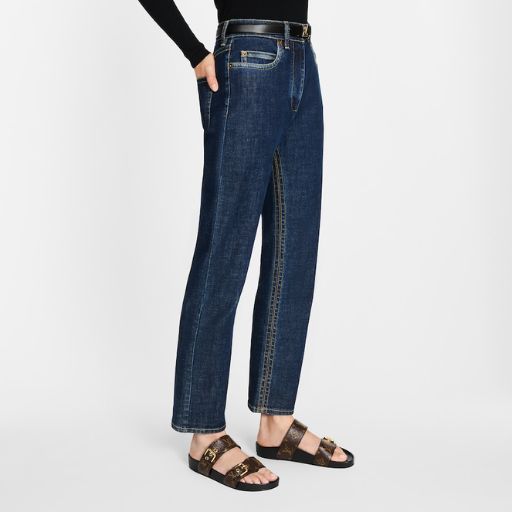 Hayley Larue, an LA-based fashion blogger known as Blondie In The City, prefers to pair them with a mini dress. Since these sandals make your lower leg look great, they go with pretty well any length of skirt from mini to ankle length.
---
Looking to stay up to date on all things Louis Vuitton? We've got you covered:
12 Best Louis Vuitton Key Pouches
11 Best Louis Vuitton Shoes For Women
15 Best Louis Vuitton Duffle Bags
Get Access to Exclusive Deals
Subscribe for free to get exclusive deals in your inbox. 100% privacy