15 Best Men's Cropped Pants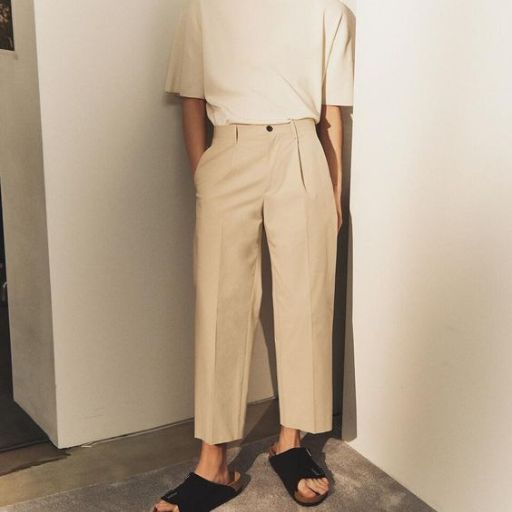 Cropped pants have made their way into the world of men's fashion, and you may be anxious to hop onto the trend. But, these bottoms can feel like a bold choice and you may not know where to start in terms of style, color, and fit.
Fortunately, our list of the 15 best men's cropped pants is here to help. Whether you're on the hunt for a classic pair of jeans, vintage cords, or breathable linen pants ideal for vacation, there's something for everyone.
But before we delve into the 15 best men's cropped pants, I'll explore what makes a good pair of men's cropped pants, as well as how to find the right pair for you. After that, I'll answer a few important FAQs and show you some outfit inspo pics. 
What Makes A Good Pair Of Men's Cropped Pants?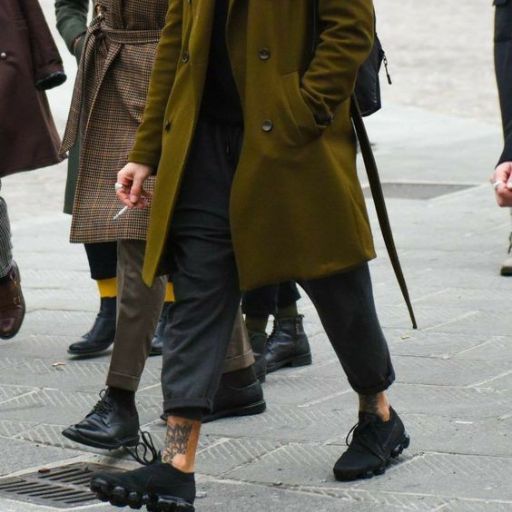 We all know the day-ruining feeling of a bad pair of pants, so it's crucial to consider what makes the best men's cropped pants.
The first thing to consider is the material. You don't want a pair that are too thick or rigid, so soft cotton, linen, or a cotton/linen blend is the best way to go.
Try to find materials that are breathable as well, since they'll be ideal for year-round use. After all, you'll probably be wearing them in the summer since they're cropped.
Of course, a good crop is a must-have. So look for brands that offer short and long styles, as well as regular, to find the perfect length for you.
Finding The Best Men's Cropped Pants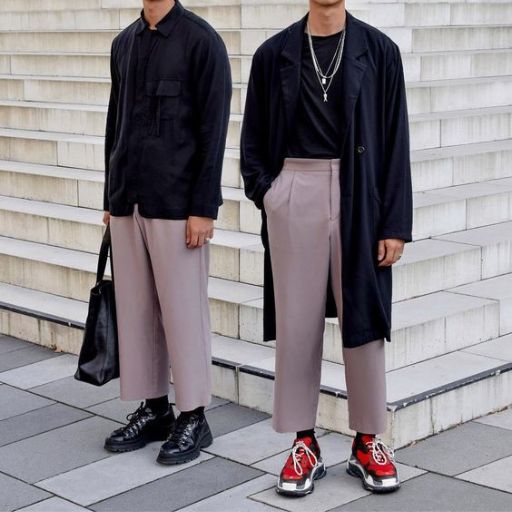 When you're on the hunt for the best men's cropped pants, there's a lot to consider. Of course, you should choose a style, material, and color palette that matches your current wardrobe.
And if you want something more unique, try to stray away from your comfort zone.
The fit is also important since you'll want something that's in line with your personal style. Cropped pants can range from oversized and baggy to skinny and fitted, so it's all about your personal preference and style goals.
In addition, you should consider the price. It's important to stick to a budget, but if you'll wear them often then they are an investment.
The 15 Best Men's Cropped Pants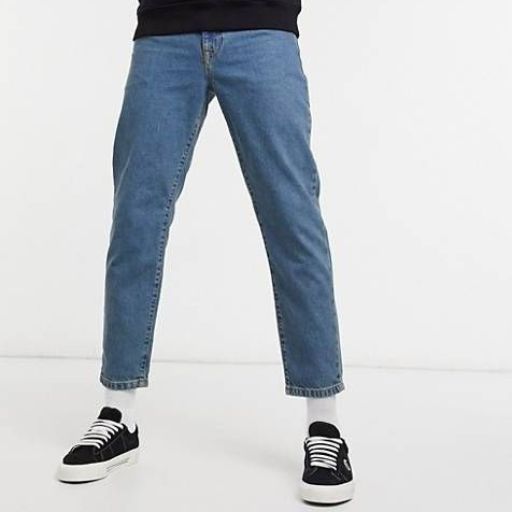 Now that you know what to keep in mind while checking out my list of the best men's cropped pants, it's time to dive right in.
Below, I'll show you some of the best men's cropped pants. My list features a range of different styles, colors, fits, and more, to appeal to everyone's preferences. 
Plus, I'll share details on how they look, what fabric they're made from, how much they cost, where you can purchase them, and more.
#1: TOM FORD Brown O'Connor Trousers

---
#2: The Row Tan Revere Trousers
---
#3: Alexander McQueen Black Double-Faced Zip Detail Trousers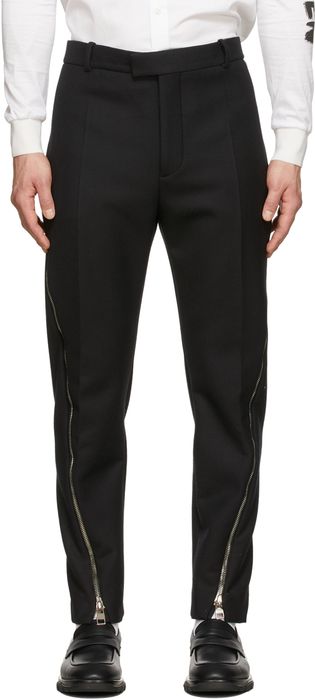 ---
#4: Thom Browne Navy 4-Bar Trousers
---
#5: Thom Browne Grey Classic Wool Trousers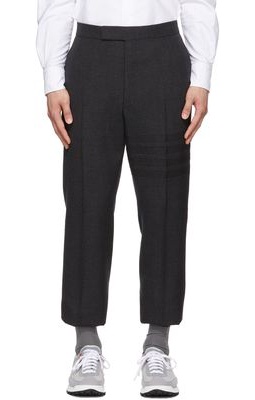 ---
#6: Thom Browne Blue Madras Gusseted Patch Pocket Trousers
---
#7: Saint Laurent Grey Flammé Shantung Trousers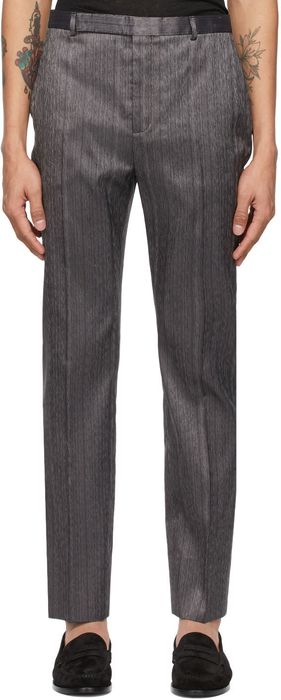 ---
#8: Maison Margiela Green Padded Wool Trousers
---
#9: TOM FORD Black Active Shetland Atticus Trousers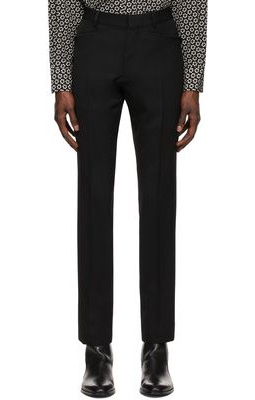 ---
#10: Dolce & Gabbana Black Silk Twill Trousers

---
#11: Balmain Black Viscose Trousers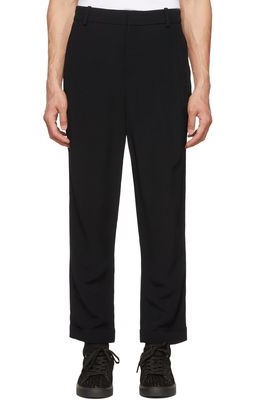 ---
#12: Alexander Mcqueen - Blue Sky Printed Slim-leg Jeans - Mens - Sky Blue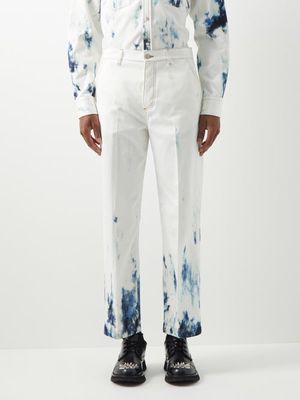 ---
#13: Thom Browne White 4-Bar Trousers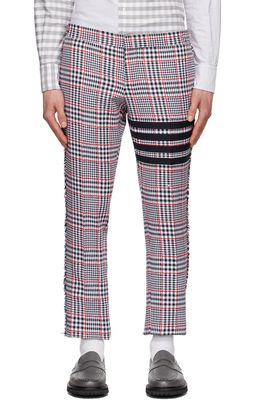 ---
#14: TOM FORD Black Light Velvet Compact Trousers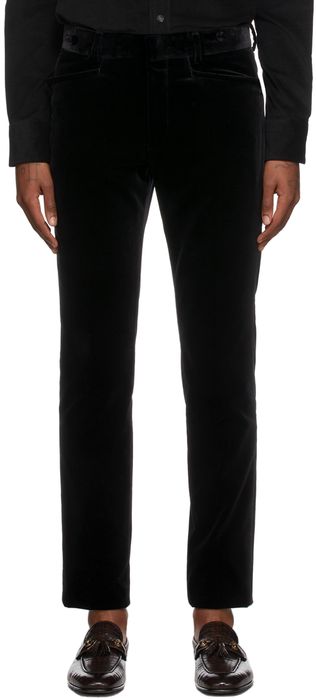 ---
#15: Gucci Beige GG Jogging Trousers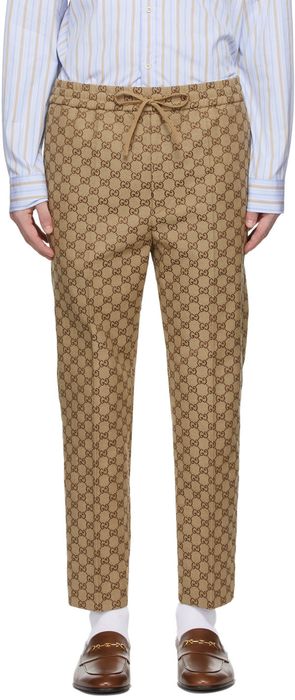 ---
What Are The Most Popular Men's Cropped Pants?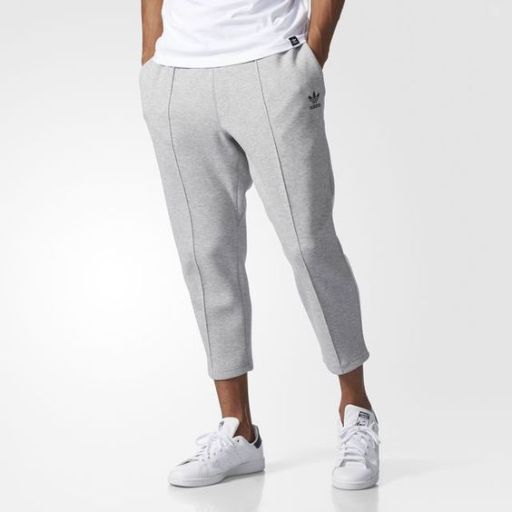 The most popular men's cropped pants are likely chinos or linen pants. This is because they're wearable and breathable, and we all know that a good cropped fit is ideal for a warm vacation.
That said, cropped jeans are definitely having their moment, so be sure to check out a few denim options to add to your wardrobe as well.
How To Wash Men's Cropped Pants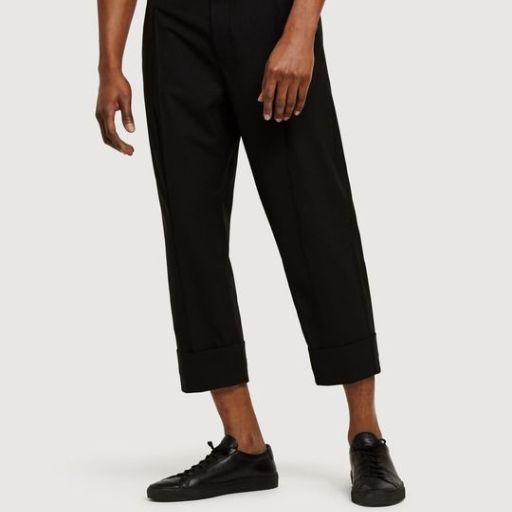 Washing a pair of cropped pants is easier than you might think. Of course, you don't want them to shrink up and turn into shorts.
While you should always follow the washing instructions, I've compiled a few simple directions below:
Wash them in cold water on a gentle cycle with a mild detergent
Tumble dry low or lay flat to dry
Hang them up once dry
What Types Of Men's Cropped Pants Can You Get?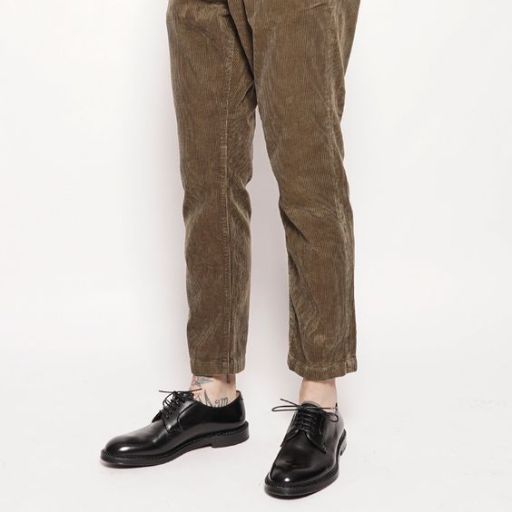 The great thing about the best men's cropped pants is that they come in any style—so you're bound to find a pair you like. You can find anything from denim to corduroy on the market, with options ranging from super skinny to wide and flared.
There are also plenty of colors to choose from. Essentially, you can find any pair of pants you can imagine in a cropped style.
How To Style Men's Cropped Pants
Now that I've covered some of the 15 best men's cropped pants, you may be wondering how to style them. Below, I'll show you some inspo pics to help get you started.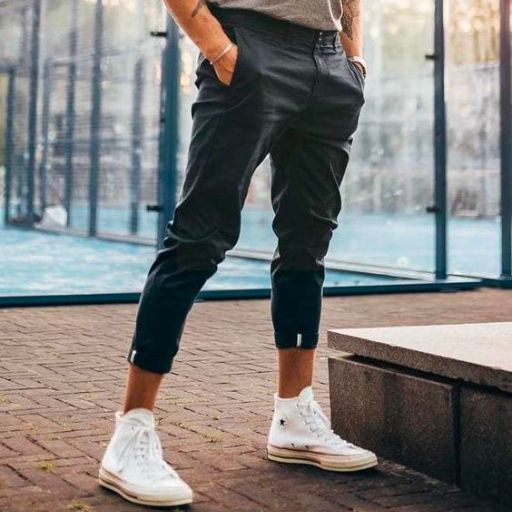 Sporty
A pair of cropped joggers is the best option if you're spending a day moving about. There won't be any extra fabric to drag you down and you'll feel a cool breeze on your ankles.
Paired with a casual tee and your fave sneakers, you'll be ready for anything the day throws at you.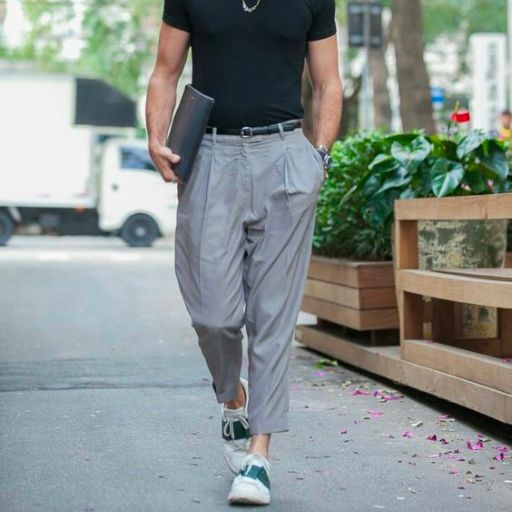 Sophisticated & Casual
On the more sophisticated side of things, these cropped trousers have a business casual vibe. Things are toned down with the plain tee, but the thin belt and color-blocked sneakers add a cool, stylish touch to the look.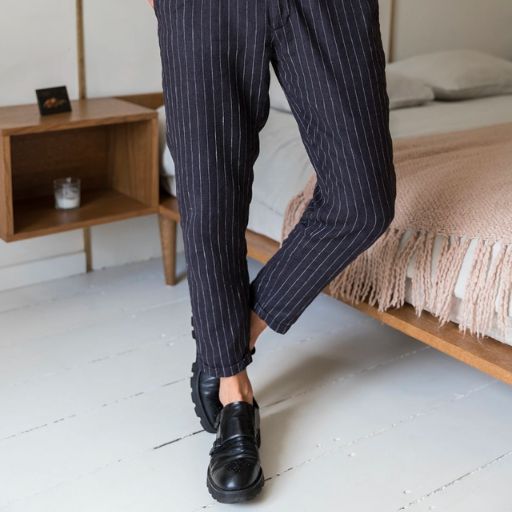 Cozy Linen
If you need something for spending the day at home, running a few errands, and looking good in, a pair of cropped linen pants is the way to go. Pair them with your house slippers and a lightweight linen button-down shirt and you're good to go.
Plus, you can upgrade to a pair of loafers as you head out the door.
---
Looking to up your fashion game? We've got you covered:
Get Access to Exclusive Deals
Subscribe for free to get exclusive deals in your inbox. 100% privacy