15 Best Sandals For Men
The warmer weather is here and the sun is shining. But, along with those beautiful, bright rays comes a lot of heat. The best way to combat the sticky weather is to start wearing looser and lighter clothing. Sometimes our feet need to escape the heat too.
So, sandals for men are a summer staple to keep your feet feeling fresh, comfortable, and looking stylish. 
What Makes A Good Pair Of Sandals For Men?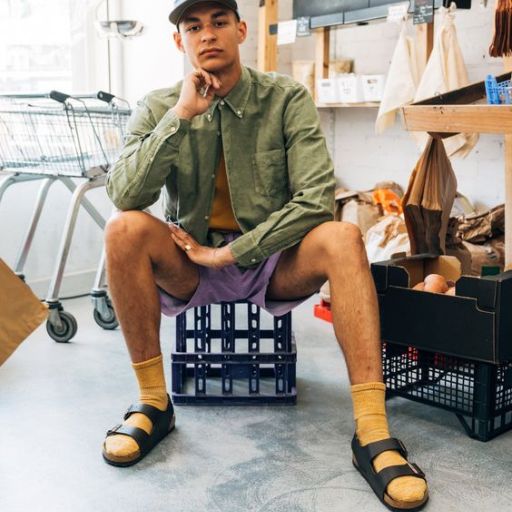 Choosing a good pair of sandals for men will ultimately depend on the man. Luckily, there are lots of styles, colors, and textures to choose from. 
When you're on the hunt for your best pair, first things first, think about your fashion preference. For instance, maybe you're a more casual dude who likes neutral tones and prefers comfort over anything.
But, you could also be a bold guy who likes to stand out by wearing bright colors and prioritizes the show-stopping look over everything.
After you narrow down the style you're aiming for, then think about the lifestyle you live. For example, if you're always on the go, engaging in more active daily activities, then you might consider buying sandals with extra support, straps, or thicker soles.
On the other hand, if you're more laid–back and reserved, then a solid pair of flip-flops that are easy and convenient to throw on could be best for you.
Finding The Best Sandals For Men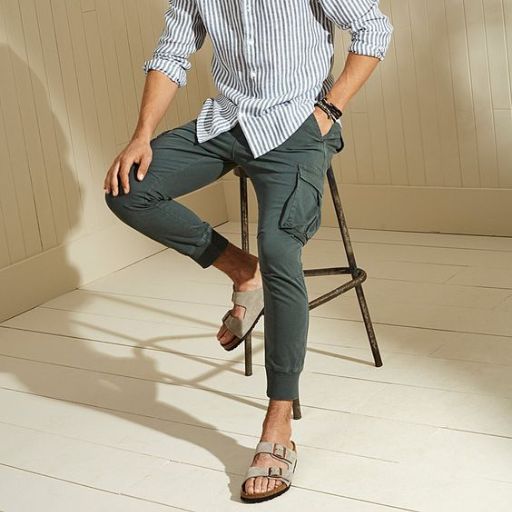 The best sandals for men will be determined mostly by the quality and fit. It's ultimately worth it to spend the extra cash buying sandals from a brand that produces high-quality shoes.
Otherwise, you might find your sandals deteriorating rather quickly and needing to replace them sooner than you'd like. 
Once you find a pair of sandals that catches your eye, it's always a must to try them on. This will ensure they fit exactly how you want them to.
Plus, if you walk around the store in them, you'll be able to guarantee they won't rub you the wrong way or hurt you anywhere. 
The 15 Best Sandals for Men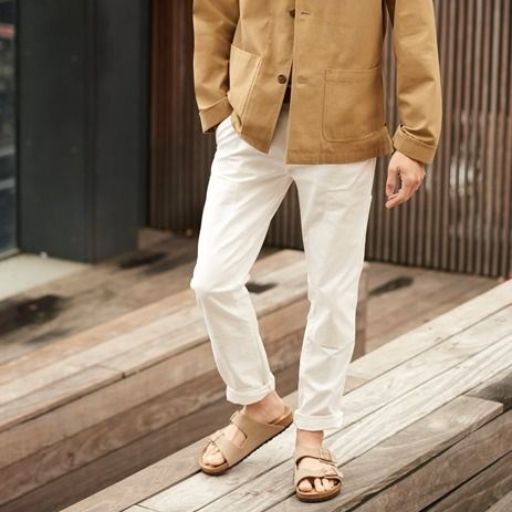 As I mentioned, there's an overwhelming selection of sandals for men on the market. So, to help narrow down your shopping search, here are some of the most popular and trendy styles for this summer season.
#1: Men's FF Logo Slide Sandals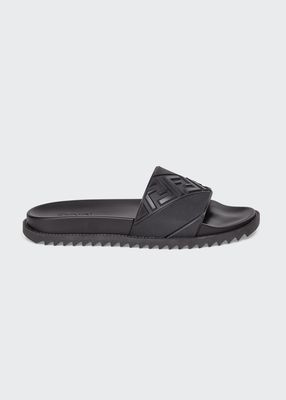 ---
#2: Men's Sifnos Scritto Leather Sandals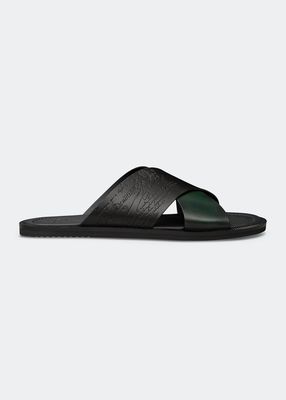 ---
#3: Men's Strappy Grip-Strap Sport Sandals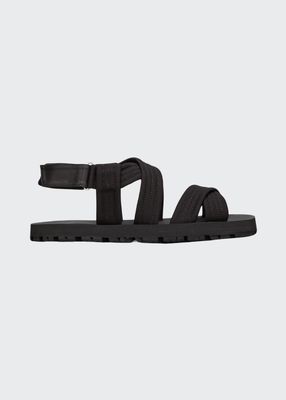 ---
#4: Men's Sporty Woven Nylon Tape Sandals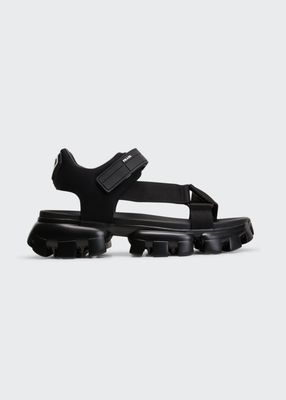 ---
#5: Men's Logo Tape Sandals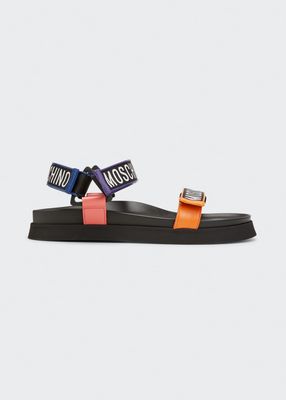 ---
#6: Men's Medusa Greek Key Pool Slide Sandals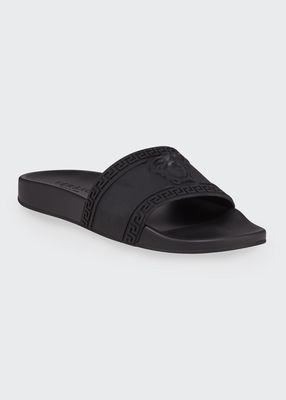 ---
#7: Men's Jacquard Knit Sandals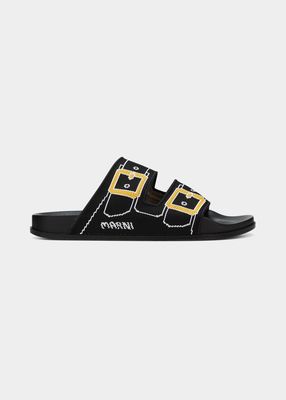 ---
#8: Men's Notorius Leather Gancini Strap Sandals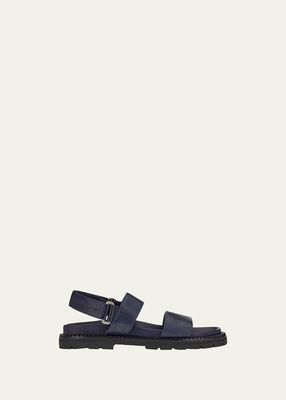 ---
#9: Men's Brighton TF-Logo Leather Slide Sandals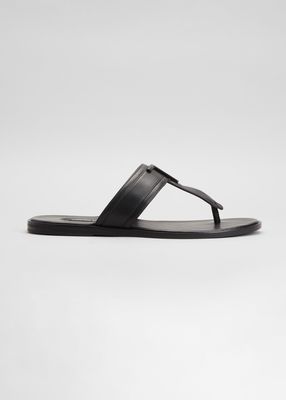 ---
#10: Men's Tonal Spike Slide Sandals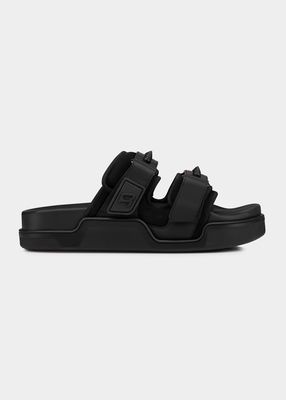 ---
#11: Men's Trackstud Calfskin Studded Lug Sole Strap Sandals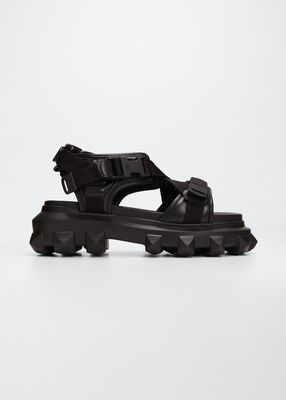 ---
#12: Men's FF Crisscross Slide Sandals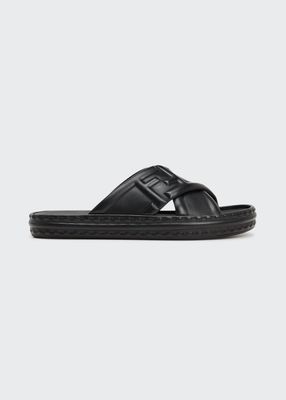 ---
#13: Men's Leather Crisscross Slide Sandals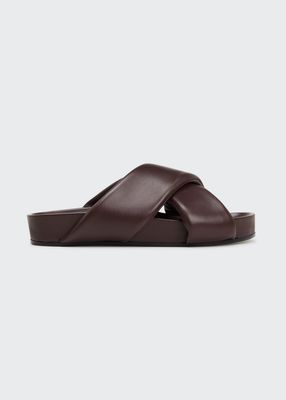 ---
#14: Men's Leather Slide Sandals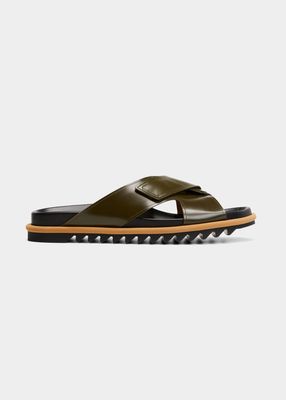 ---
#15: Men's Sporty Leather & Nylon Tape Strap Sandals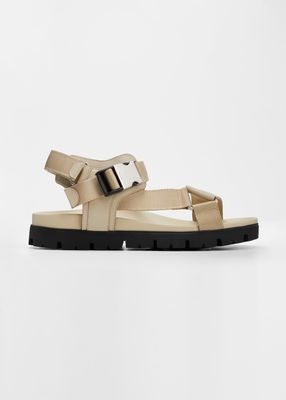 ---
What Are The Most Popular Sandals For Men?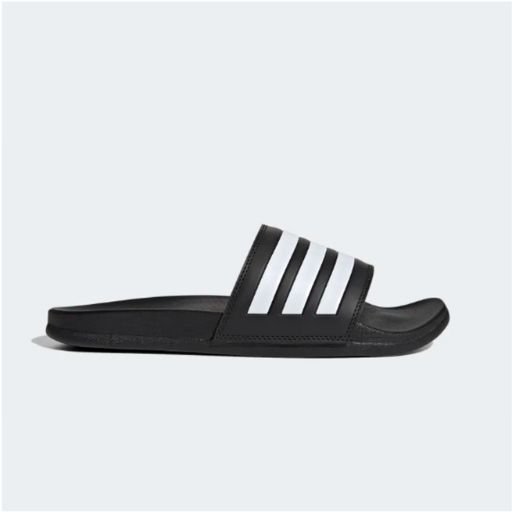 The name, Adilette Comfort Slides says it all in. These Adidas sandals are easy to slip on and the rubber material forms to your foot to provide maximum comfort.
Not to mention, they're great to wear by the pool since they can be water-resistant. Talk about a perfect summer shoe.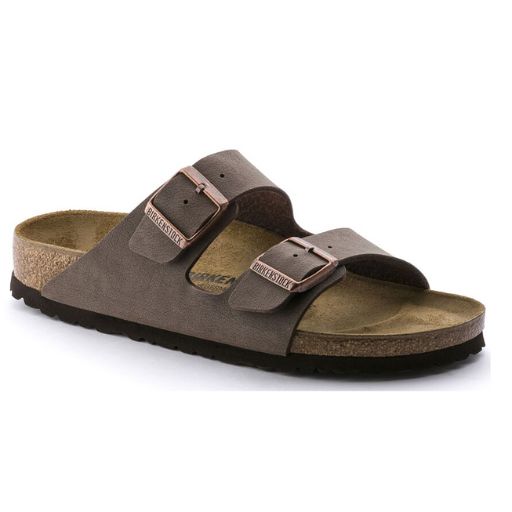 You've likely heard people rave about Birkenstocks. These classic, stylish shoes have been around for many years so they're not going anywhere anytime soon. 
The Arizona Birko-Flor Nubuck Birkenstocks in the mocha color are perhaps one of the most popular designs. The cork-style sole also forms to your foot. So, these sandals are known to be some of the most comfortable shoes you can buy.
What Styles Of Sandals For Men Can You Get?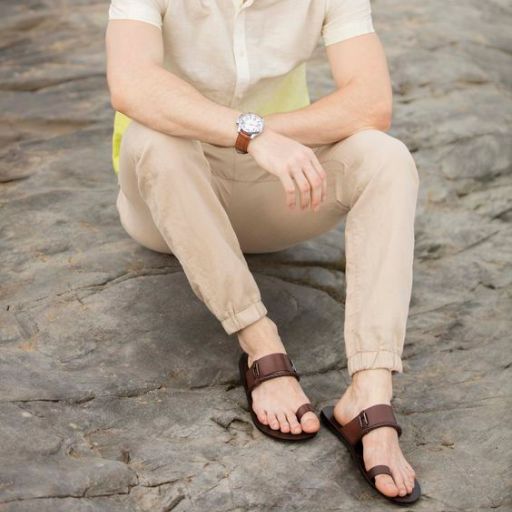 There are an array of sandal styles you can browse through. You can shop styles like athletic slides, flip flops, strappy sandals, and buckle sandals like Birkenstocks.
All of these sandals are available in many different textures, like leather, canvas, or rubber. There are also several different colors or patterns to choose from. 
What Are the Most Comfortable Sandals For Men?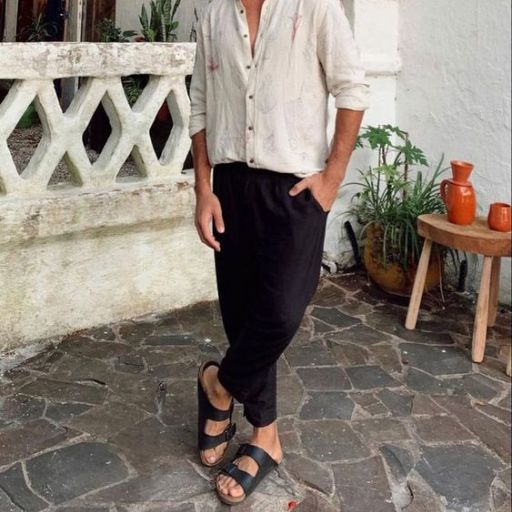 Every foot is different. For instance, some of us have higher arches or flatter feet so the comfort level of various styles may vary.
For example, some may find a classic slide the most comfortable since there are no straps rubbing behind your ankle or in-between your toes.
However, others may find flip–flops with a thicker and elevated sole the best because they don't feel like you're walking on a flat, hard surface. 
How To Style Sandals For Men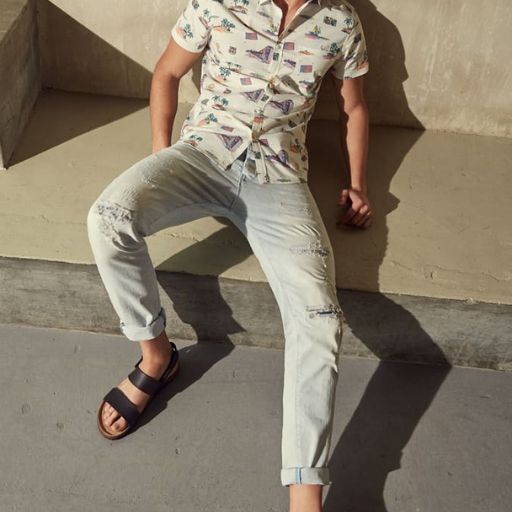 Sandals can definitely be worn with pants, as seen here. In this case, the black leather straps on these shoes add a sleek vibe to this lightweight fit.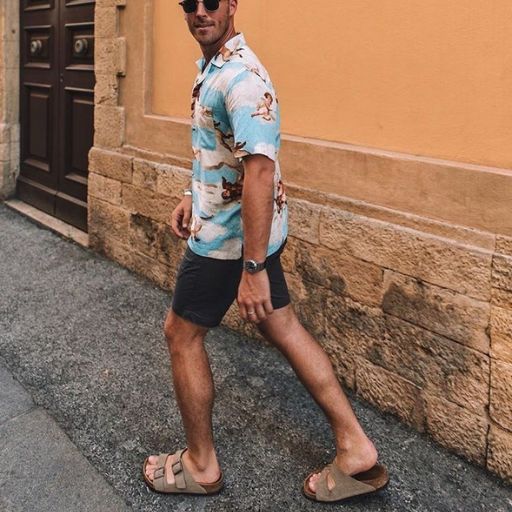 This look is giving off total vacay vibes! The Birkenstock sandals are neutral enough to pair with a printed button-up shirt and your favorite shorts. Plus, with their comfort level, you can walk around all day long in these shoes.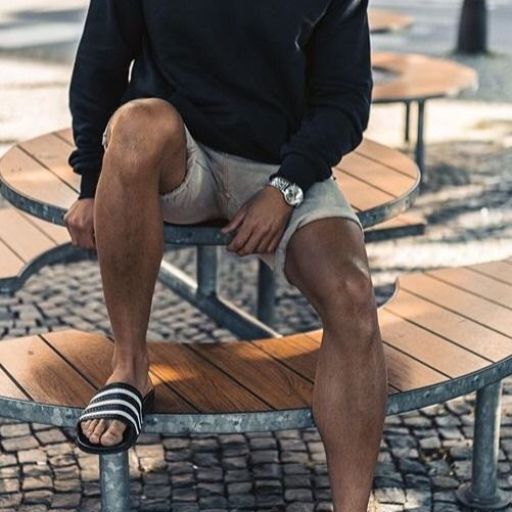 Sandals look great with even the most casual looks. Case in point, these slides help this guy put together a laid-back, athletic outfit that goes perfectly with his easygoing attitude. 
---
Looking to up your fashion game? We've got you covered:
Get Access to Exclusive Deals
Subscribe for free to get exclusive deals in your inbox. 100% privacy