4 Overall Outfit Ideas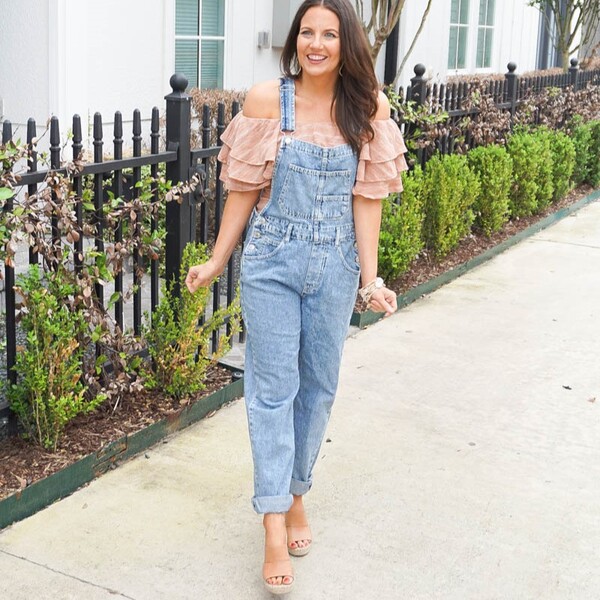 For the longest time ever, overalls were considered the pitfall of fashion. Typically worn by moms, laborers, and the stereotypical nerd, the early 2000s and 2010s weren't especially kind to this particular garment.
Recently, however, they've had somewhat of a glow-up. It seems like 2020 is the decade of revived clothing trends, and overalls are no exception.
If you'd like to add this controversial garment to your wardrobe, then you're probably in need of some overall outfit ideas. This short style guide may include looks such as:
An overall dress outfit
A black overall dress outfit
A men's overall outfit
A '90s overall outfit
What Makes Up An Overall Outfit?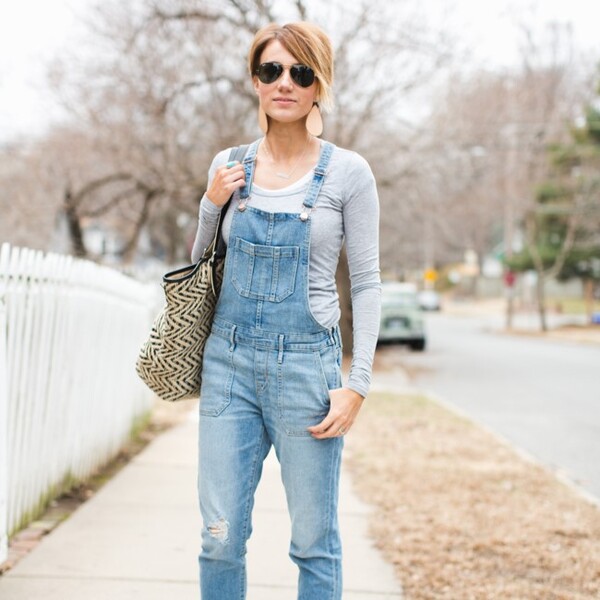 In short, there's no such thing as a quintessential overall outfit. This particular wardrobe basic is intrinsic to multiple clothing aesthetics, ranging from art-core, cottagecore, to light academia. 
If you prefer just the basics, you can easily make do with a simple t-shirt and a pair of sneakers.
It's worth noting that overalls come in multiple designs, cuts, and colors, so it's best to be specific if you're looking for inspo on social media.
History Of Overalls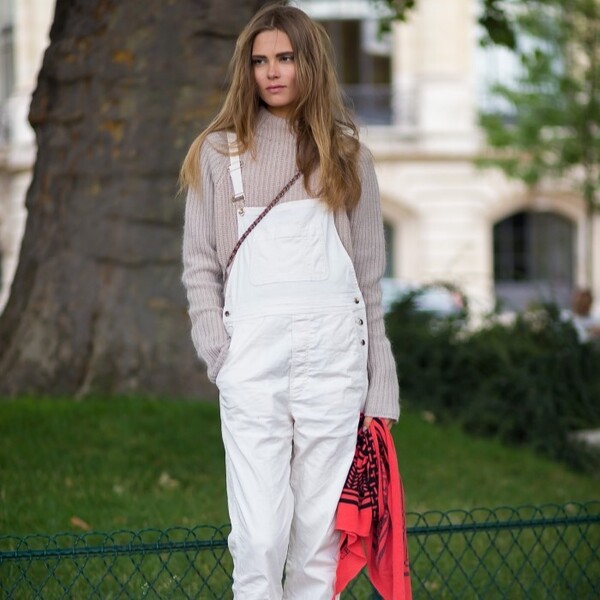 Overalls were originally meant for laborers, which shouldn't catch anybody by surprise. Their full-coverage silhouette is designed to shield the wearer from dirt and debris.
Assumably invented during the 19th century, dungarees were considered an essential uniform for fishers, gardeners, construction workers, and farmers.
Overalls would continue to rise in popularity during World War I. Women began to adopt them as workwear, since dresses, pants, and other loose garments were considered unfit for labor.
The introduction of denim dungarees didn't come about until the iconic debut of the brand, Levi Strauss, in later years.
What Are Some Popular Overall Outfit Ideas?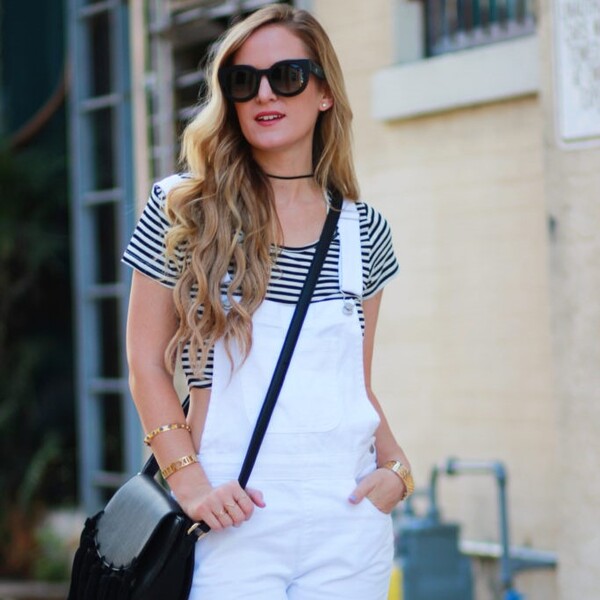 I think it's fair to say that overalls have lost their affiliation with manual labor over the years.
That said, they still possess a certain charm, probably due to their association with hard work, humility, and the classic DIY spirit. 
If you're looking to exude the same vibes in your OOTD, I'll share some popular overall outfit ideas worth considering.
4 Overall Outfit Ideas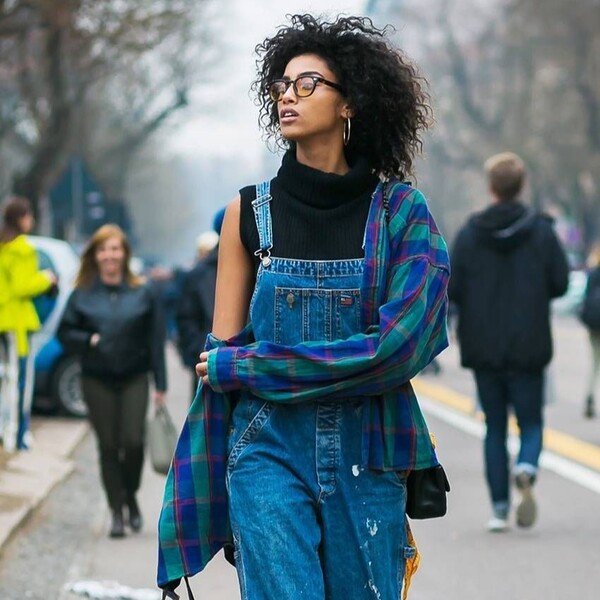 Featuring a black sleeveless turtleneck and a green flannel shirt, this 'overall outfit ideas' contender strikes the perfect balance between '80s finesse and modern contemporary.
The dungarees help to tie the whole look together, as they add a retro touch to the final fit. For shoes, I highly recommend opting for black boots instead of sneakers.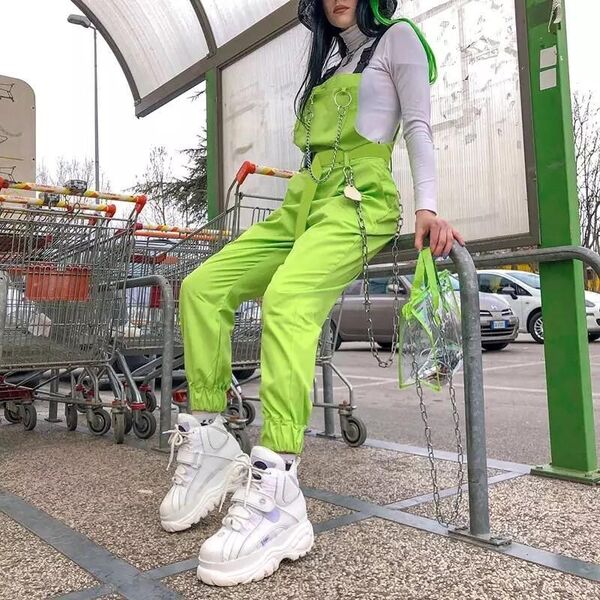 Not a fan of traditional blue? If so, I highly recommend trying out this fun green overall outfit. Dyed in bright neon green, these overalls are further complemented with a white turtleneck and a pair of chunky sneakers. 
The silver chains add a touch of sparkle to the final look—as, without them, the ensemble may run the risk of looking too bland. For additional accessories, this 'overall outfit ideas' guide suggests wearing a retro bucket hat on top.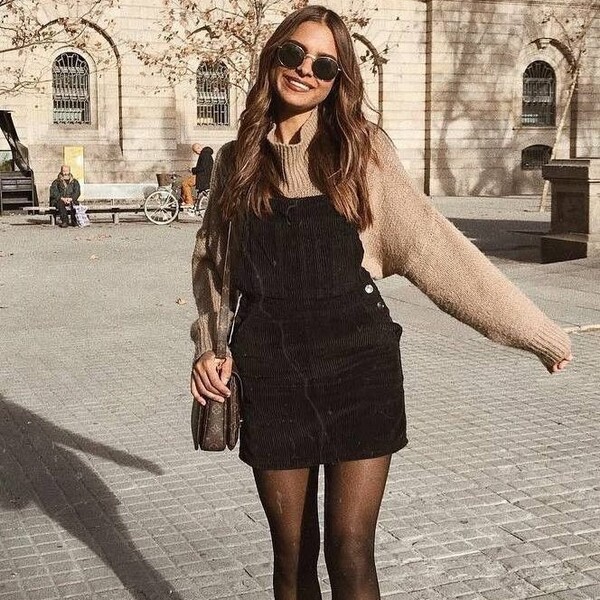 Perfect for fall, this 'overall outfit ideas' contender features the dress version of dungarees— otherwise known as the pinafore.
It comes with the same bib-like top on the front, so you don't have to worry about losing the iconic charm of overalls. Paired with a chunky cable-knit sweater, this look practically screams pumpkin spice vibes.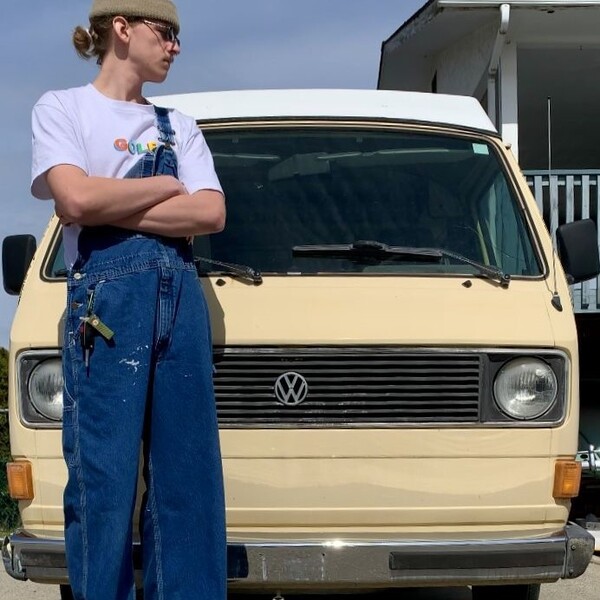 Retro in aesthetic, this vintage–inspired ensemble features a pair of loose denim overalls, a graphic tee, and lace-up shoes. The real star of the show is the beanie, however, as it exudes the perfect amount of hipster finesse.
If you really want to exude those cheesy, gen z vibes, this overall outfit ideas guide recommends wearing sunnies as the final accessory. 
Fashion Tips To Avoid With Overall Outfits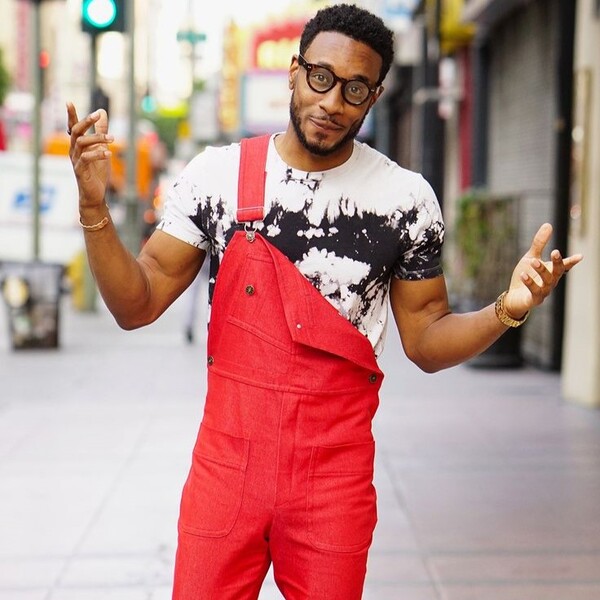 There's a reason why overalls were considered cringy in the past. If you're not fond of post-Instagram regret, here are some fashion tips to avoid with overall outfit ideas.
Knee-high boots: A good majority of overall outfit ideas feature sneakers as their chosen footwear. Donning knee-highs is not advisable, as they're usually concealed under the pants.
Hoodies: Oversized sweaters and pullovers can often look bulky when paired with overalls. Instead, you should opt for a simple blouse or crop top.
Super baggy overalls: In order to not lose your figure, I highly recommend wearing a pair of dungarees that flatter your body shape.
Best Places To Buy Overall Outfits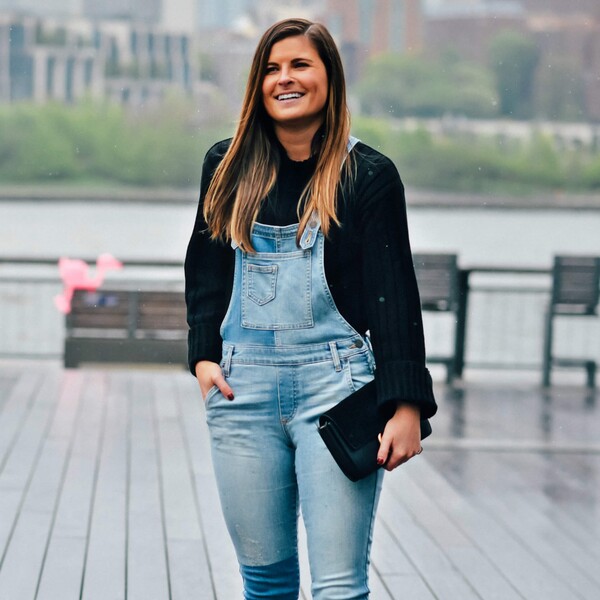 Before concluding this 'overall outfit ideas' guide, I thought it best to share some recommended shops to check out.
Levi's 
Everlane 
ASOS
Uniqlo 
Final Thoughts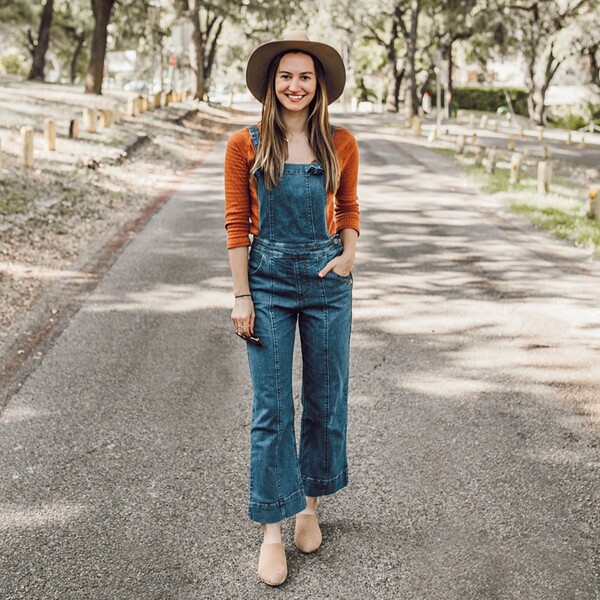 Overall, I think overalls deserve a second chance (no pun intended). If anything, you should view their versatility as a plus—since you don't have to worry about pairing tops and bottoms together.
Known for their charming design and vintage appeal, there are dozens of cute overall outfit ideas to consider. Happy styling!
---
Looking for more outfit ideas? We've got you covered:
Get Access to Exclusive Deals
Subscribe for free to get exclusive deals in your inbox. 100% privacy