20 Best Rick Owens Shirts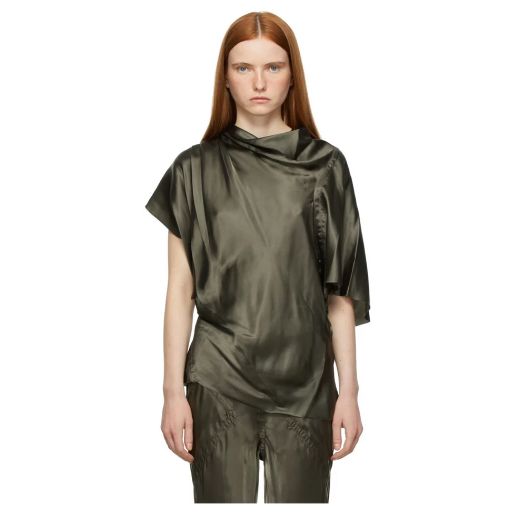 Your upper body is the perfect canvas to flex your flashiest clothing items. That's why Supreme Box Logo T-Shirts became a worldwide sensation years ago, but now that we're all a little older, I've turned my attention towards Rick Owens' confrontational designs.
Today, I'll be counting down my picks for the best Rick Owens shirts. These are the items that exemplify what Owens is all about—challenging modern sensibilities with a disregard for the rules.
You might find yourself breaking a few rules (or piggybanks!) after seeing which shirts I've selected for you.
Finding The Best Rick Owens Shirts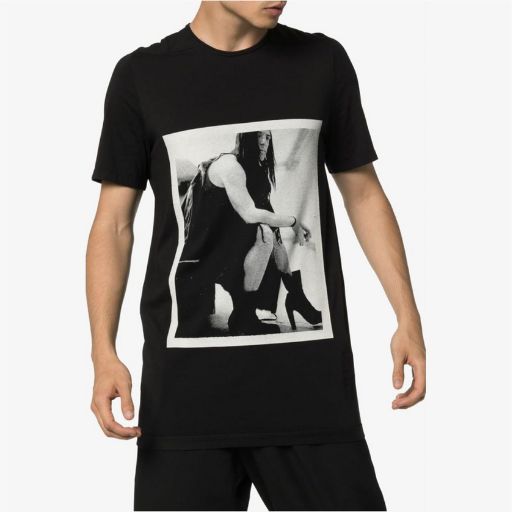 It's hard to narrow down which are the best Rick Owens shirts if you don't understand what you want from a top.
There are plenty of shirts that range from simple and versatile to gothic and opulent, meaning you'll need to consider how a shirt will fit in with the rest of your wardrobe.
Some other factors that can help narrow down your quest to find your Rick Owens holy grail shirt are your budget (remember, these designer pieces aren't cheap), the climate you live in (transparent silk shirts weren't built for winter), and your design sensibilities.
The 20 Best Rick Owens Shirts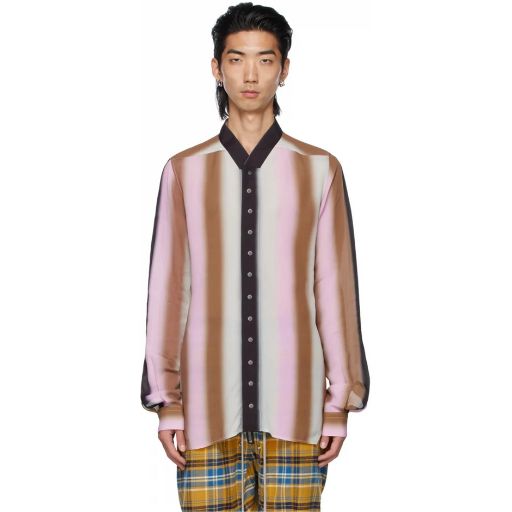 Now that I've covered how you can isolate which of the best Rick Owens shirts are the best for you and your body, let's get into my list.
I'll rank these shirts based on traits like their price, style, availability, materials, and how well they convey the designer's spirit.
#1: Rick Owens short-sleeved oversized shirt - Neutrals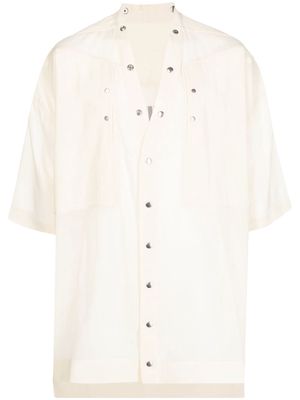 ---
#2: Rick Owens Jumbo two-tone shirt jacket - Neutrals
---
#3: Rick Owens DRKSHDW button-up denim shirt - Black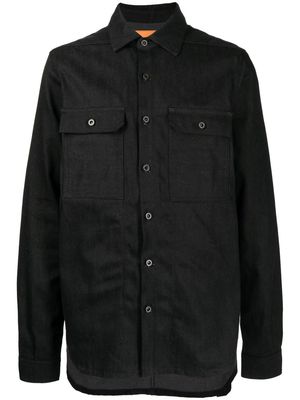 ---
#4: Rick Owens plaid-print cotton shirt - Grey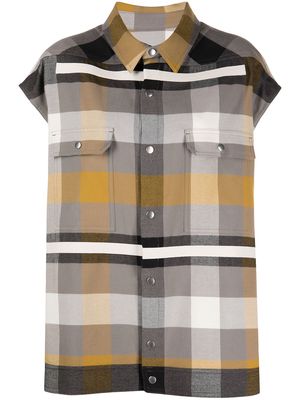 ---
#5: Rick Owens silk-blend long-sleeve shirt - Brown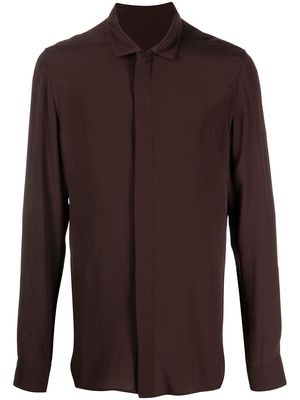 ---
#6: Rick Owens logo-print oversized T-shirt - Black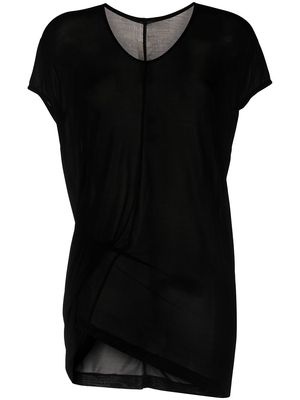 ---
#7: Rick Owens DRKSHDW logo crew-neck T-shirt - Neutrals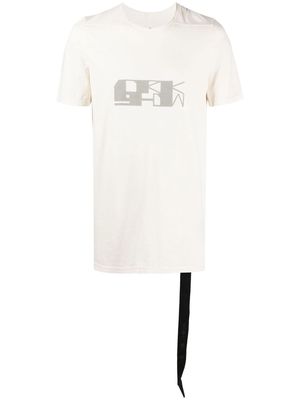 ---
#8: Rick Owens press-stud shirt - Green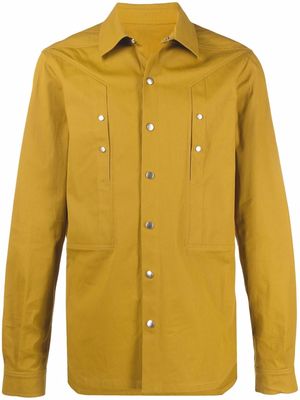 ---
#9: Rick Owens Drkshdw Black Cotton Shirt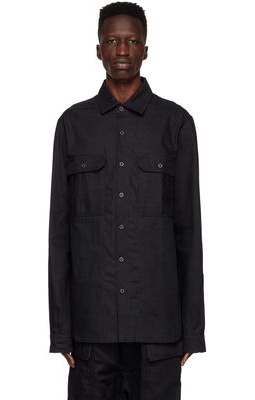 ---
#10: Rick Owens Black Nylon Long Sleeve T-Shirt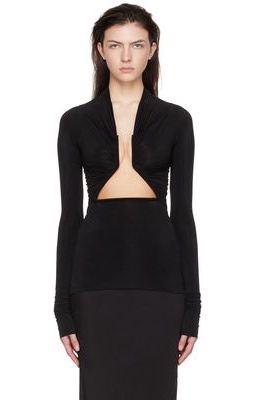 ---
#11: Rick Owens Magnum Tommy abstract-print oversized shirt - Black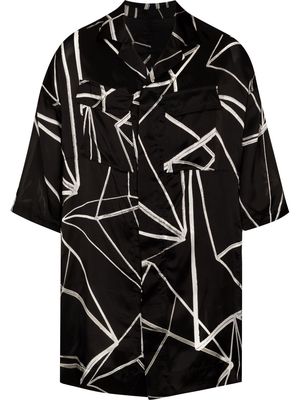 ---
#12: Rick Owens Drkshdw Pink Scarification Long Sleeve T-Shirt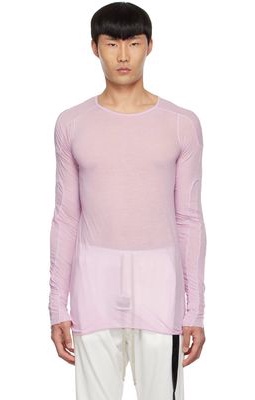 ---
#13: Rick Owens DRKSHDW organic-cotton long-sleeve T-shirt - Neutrals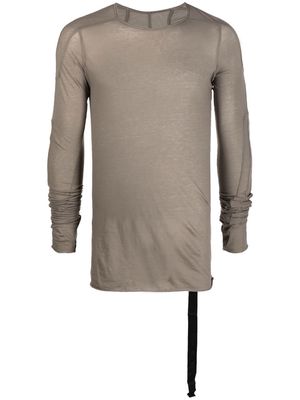 ---
#14: Rick Owens Golf abstract-pattern longsleeved shirt - Neutrals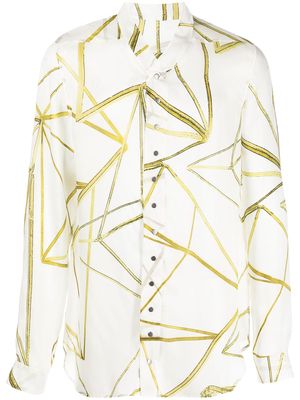 ---
#15: Rick Owens Fogpocket snap-fastening leather shirt - Black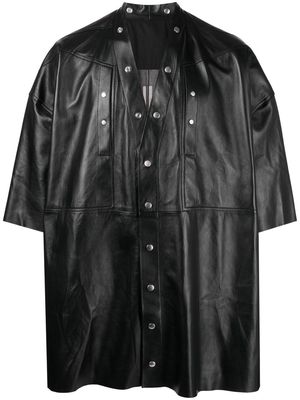 ---
#16: Rick Owens Multicolor Stripe Faun Shirt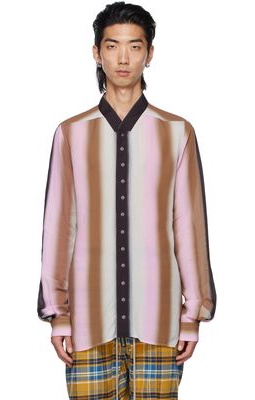 ---
#17: Rick Owens Yellow & Blue Plaid Golf Shirt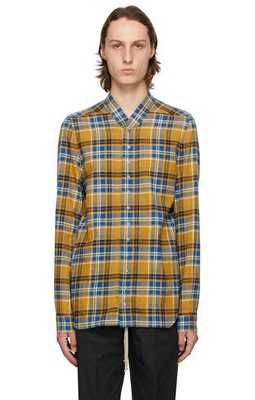 ---
#18: Rick Owens Black Long Sleeve Double T-Shirt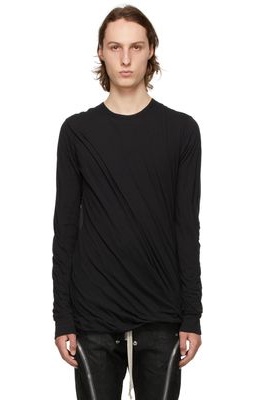 ---
#19: Rick Owens Grey Dylan Sleeveless T-Shirt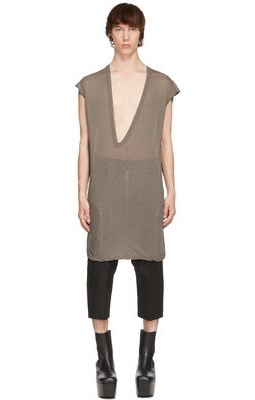 ---
#20: Rick Owens cropped-sleeve silk shirt jacket - Black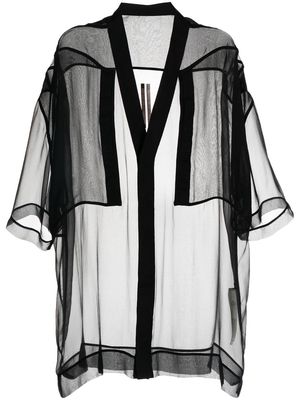 ---
What Are The Most Popular Rick Owens Shirts?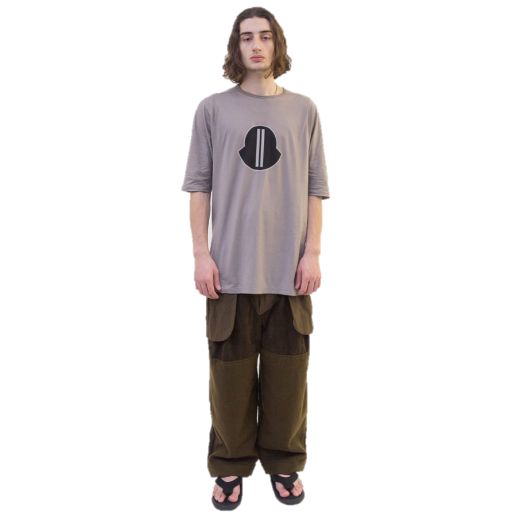 Some of the most popular Rick Owens shirts on the popular reselling website Grailed include the Layered Long sleeve Hustler Tee, the SS08 Pentagram Longsleeve Shirt Medium, and the Black Cupro Shirt.
Do Rick Owens Shirts Run True To Size?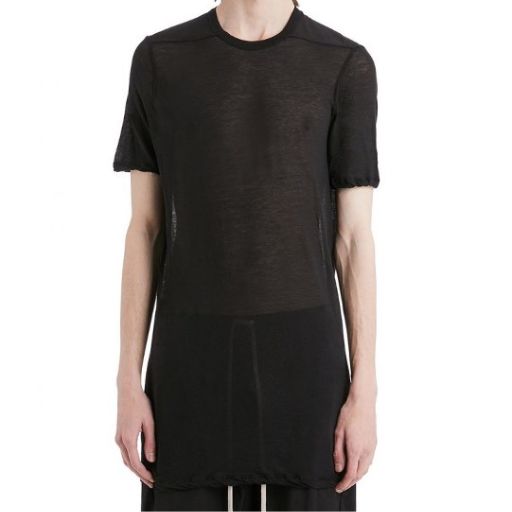 Yes, the best Rick Owens shirts all run true to size.
How Can You Tell If Rick Owens Shirts Are Real?
Unless you possess a deep knowledge of Rick Owens' stitching patterns or an intimate familiarity with the brand's logos, the best way to tell if your Rick Owens shirt is real or not is by shopping from trusted suppliers.
Some guides go into great detail about how to distinguish real Rick Owens shirts from fake ones, but they vary from shirt to shirt, so it's best to cut out any guesswork and buy the shirt from a reliable source.
Where Are Rick Owens Shirts Made?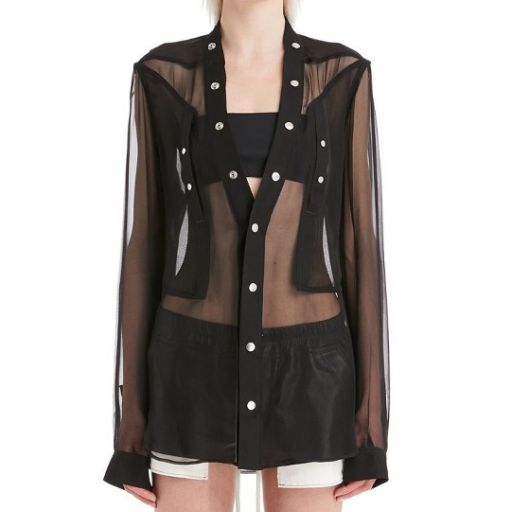 As with the vast majority of Rick Owens products, all of the company's shirts are made in their factories in Italy.
Are Rick Owens Shirts Good Quality?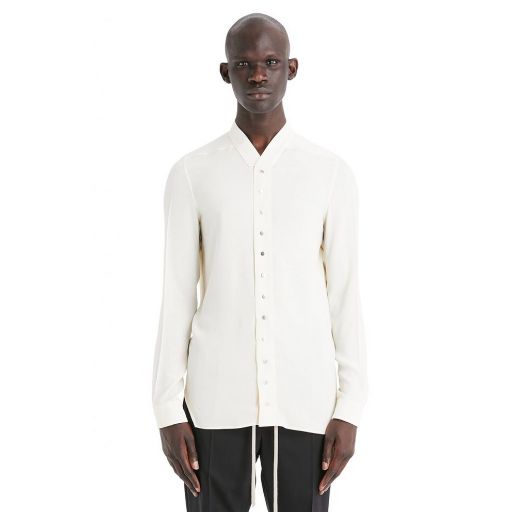 The best Rick Owens shirts are considered among the upper echelon of men's tops because of their stellar construction and high-quality materials like silk, cotton, and linen.
How To Style Rick Owens Shirts
Styling the best Rick Owens shirts is a matter of understanding the designer's fundamentals. Owens's shirts are typically long, uniformly black, and have avant-garde shapes.
As such, you'll need to know how your body interacts with these traits if you want to make the piece work for you.
If you buy a simple black Rick Owens t-shirt then you'll have plenty of options, though I prefer a simple yet street-ready style. Take a gander at this model's outfit—they're dressed head to toe in black and all of their pieces have a similar silhouette.
This cohesion can grant you a streamlined look that'll always be in style.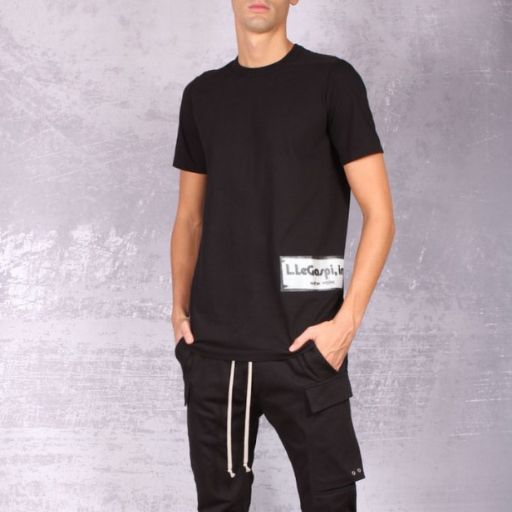 However, you can get flashier if you'd like. You can use the same principles of simplicity and slender proportions to bolster a louder Rick Owens shirt like the one in this photograph.
Just choosing a larger shirt with a bolder design completely changes the outfit's attitude even though, for the most part, the underlying components are the same.
---
Looking to stay up to date on all things Rick Owens? We've got you covered:
Get Access to Exclusive Deals
Subscribe for free to get exclusive deals in your inbox. 100% privacy