Stores Like Pretty Little Thing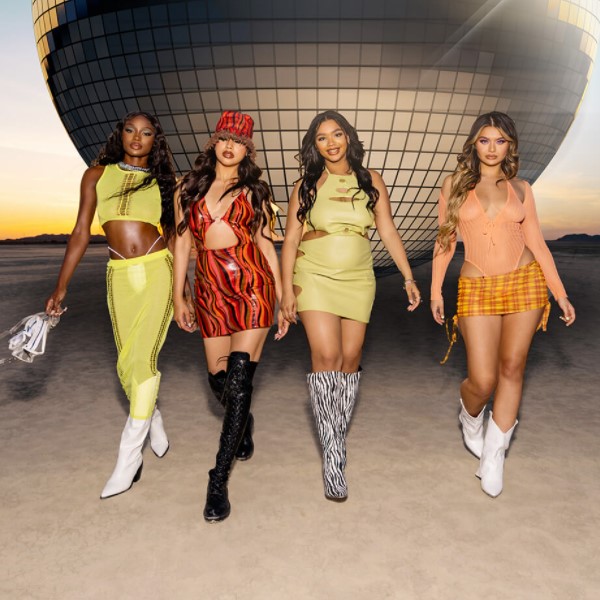 Overview Of Pretty Little Thing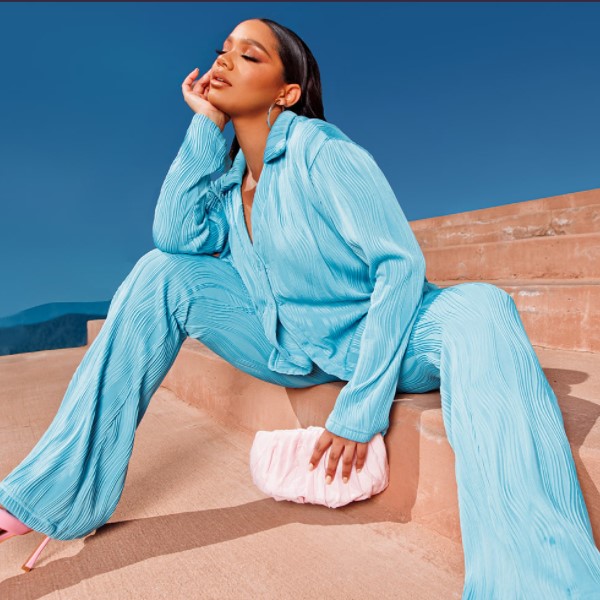 Pretty Little Thing is an online retailer in the United Kingdom. It was founded ten years ago and is now owned by the Boohoo group, another online fashion store.
The company now ships to and operates in the United Kingdom, North America, Asia, Africa, Australia, and Europe. So it's safe to say they'll deliver to your doorstep!
The retailer's success can be credited to its unbeatable pricing, trendy products, inclusive sizing, and diverse representation.
This online brand and the upcoming list of stores like Pretty Little Thing will guarantee that any fashion lover will find their closet favorites. 
Here's a list of highlights about Pretty Little Thing so you can see what makes it so popular:
Highlights
Constant sales offering irresistible discounts
International shipping
New items released daily
Average regular priced items ranging from $20 – $40
Student discounts available
Extended sizing
Home and beauty products available
Inclusive sections including maternity, tall, petite, and sustainable
Shop by occasion like prom, night out, or workwear
Recycled collection to reduce factory waste by using leftover fabric
Afterpay options at checkout
Partnerships with over ten different charities
How We Chose The Best Stores Like Pretty Little Thing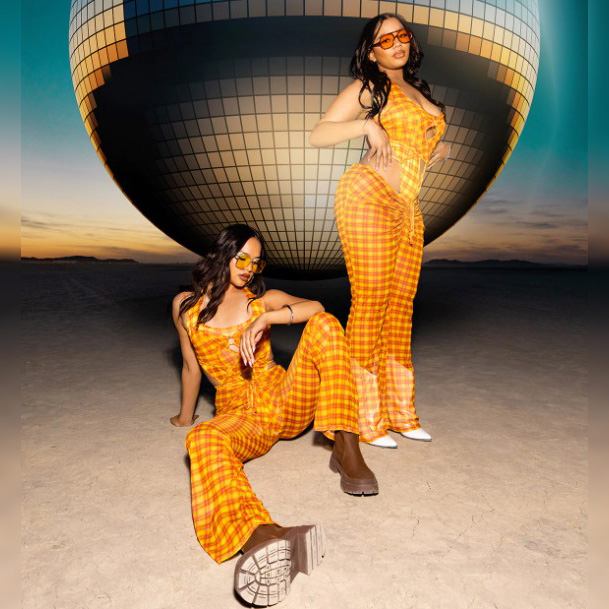 Price
For keeping up with the latest trends and releasing fresh designs daily, Pretty Little Thing still manages to keep its prices low and affordable. 
As we mentioned, average prices for their newest products range from $20 – $40. But, shop their constant sales and items can be found from $10 – $20—and free shipping may even be included!
It's safe to say these stores like Pretty Little Thing will also be budget-friendly.
Style
Pretty Little Thing caters to a variety of style tastes. They have plenty of options for our glam, girly girls with vibrant colors and feminine prints.
They also have a selection for edgier chicks with graphic tees and funky textures. 
The website lets you shop based on the occasion too! So if you're looking for a date night outfit or even an ensemble for a baby shower, they've narrowed down specific products for you. 
These sites like Pretty Little Thing will feature lots of different styles or have a more narrow selection dedicated to a specific style preference, whether it be formal or an urban vibe. 
Quality
Pretty Little Thing's quality is decent for the price you pay. Since the costs are lower, it's hard to expect their clothing to be made from top-notch fabric.
Personally, I've never been disappointed by the quality of material in my purchases. The denim, dresses, and jackets are amazingly manufactured considering the prices. 
These clothing stores like Pretty Little Thing will have similar standards of quality and prices. There are some stores like Pretty Little Thing that will raise the bar in the quality department, but they will likely have a higher price point. 
Selection
Pretty Little Thing's selection is extensive but also organized. Their website is filled with different sections for a variety of lifestyles or designs.
They have tabs for activewear, loungewear, and even a ski collection. To make your shopping experience easier, you can narrow down your search selection to specifics like two-piece sets, long sleeves, mom jeans, or even a-line cuts.
The stores like Pretty Little Thing on our list have the same widespread selection. Most of them will also let you pick and choose product types by color, style, and sizing—their goal is to make online shopping as easy as possible!
Convenience
Based on our description, Pretty Little Thing's products can be bought from and delivered to just about anywhere. This makes this store extremely convenient for all online shopping lovers.
They also offer expedited shipping if you're super excited to receive your package!
The other stores like Pretty Little Thing will offer the same level of convenience in the online world.
Some on this list may even have in-store locations you can shop at if you prefer browsing and trying on clothes in person.
Diversity & Inclusion
Personally, one of my favorite qualities about Pretty Little Thing is their incredible inclusivity.
Scrolling through their site you'll see models of all shapes, sizes, and backgrounds, and so you're guaranteed to find images you connect to. They even go a step further by creating collections for maternity, tall, and petite figures.
Diversity may be the most important standard to meet on this list of stores like Pretty Little Thing. The majority of the brands on this list will offer inclusive features like extended sizing.
13 Best Stores Like Pretty Little Thing
#1 – Revolve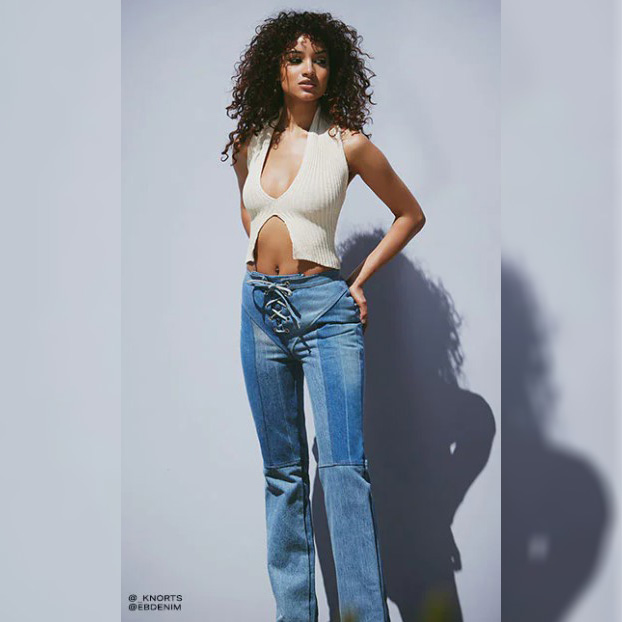 Founded in 2003, Revolve is an online retailer that offers pieces with a trendy, youthful vibe. Like Pretty Little Thing, you can shop based on occasions like festivals or weddings.
This company is more expensive with average prices ranging from $50 – $100, but the quality is much higher too.
They aim to be diverse by offering customers the opportunity to shop from sustainable collections or Black-owned brands. This site's style selection is mostly suited for those that prefer soft, feminine fashion but certain pieces can be more versatile.
#2 – Diva Boutique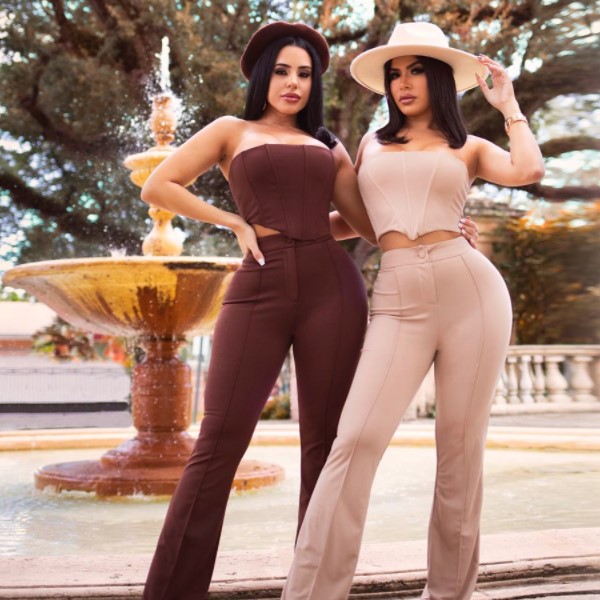 Diva Boutique considers its brand's designs to be 'exclusive boutique fashion'—after all, this retailer started out as a small boutique until it had a high demand to turn into an online store.
The brand lives up to its name and certainly targets the diva look and demographic. Their site is filled with bold colors, sexy cuts, and prints costing about $40 – $60 on average.
Like Pretty Little Thing, the store offers plus sizes and has an appreciation for curves which is showcased throughout its website.
The boutique also has a cute mommy and me section that designs items for matching family sets.
#3 – Femme Luxe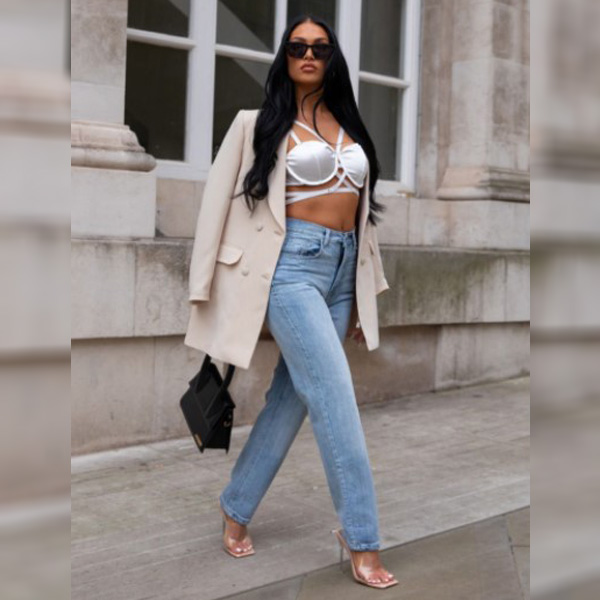 Femme Luxe is Pretty Little Thing's United Kingdom sister. Their designs are up to date and feature the newest seasonal trends with mostly dark tones and minimal styles.
Their prices are identical to Pretty Little Thing, ranging from about $10 – $30. And they also have consistent sales on their site. Check out their 'five pound' clothing tab where they list older products for five pounds, which is about $6.50 USD. 
You can also shop for their products by color, style, occasion, and fit. Although, Femme Luxe's sizing options could be extended since they currently don't offer any plus-size options. 
#4 – Mporium De Luxe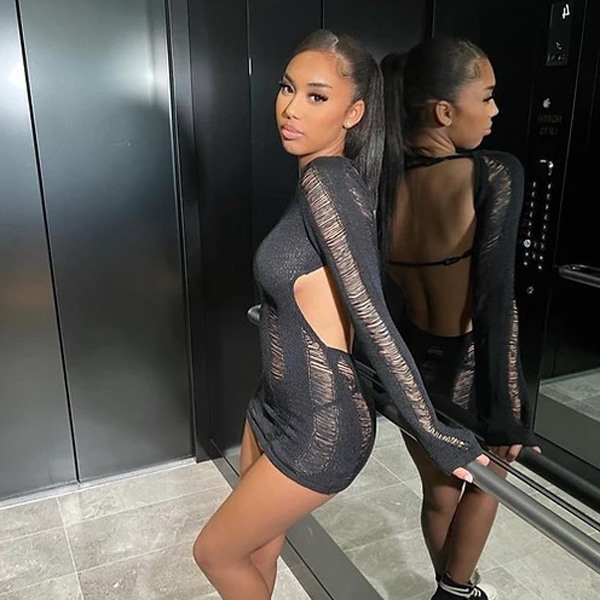 Mporium De Luxe is another online fashion boutique that has built its brand by selling luxury quality apparel, beauty needs, and trendy accessories at affordable costs. Most of their designs are listed from $15 – $25 on average.
Like Pretty Little Thing, the retailer features extended sizes to suit a variety of women's shapes. 
They also offer a variety of shipping types and deals. The company offers free international shipping for orders over $70—and that means a lot of clothes would be showing up at your door free of charge!
#5 – Tobi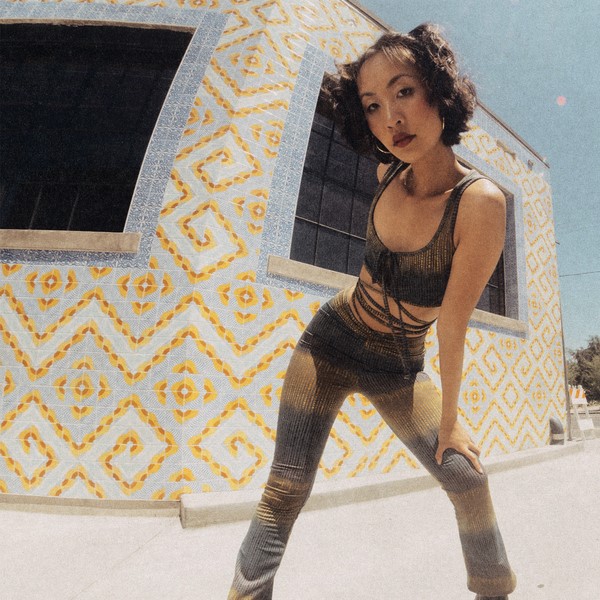 Tobi is an online retailer meant for girly, soft, and simple fashionistas.
Most of their designs feature minimal, elegant dresses and blouses, with a mix of your daily closet essentials. The prices are slightly higher than Pretty Little Thing but made of better quality materials. Here, an item will cost about $30 – $60.
Tobi is one of the stores like Pretty Little Thing that have comparable prices for trendy items you may need for an upcoming formal event like a wedding or prom. The models on their site are relatively diverse but the sizing ranges are limited. 
#6 – Misspap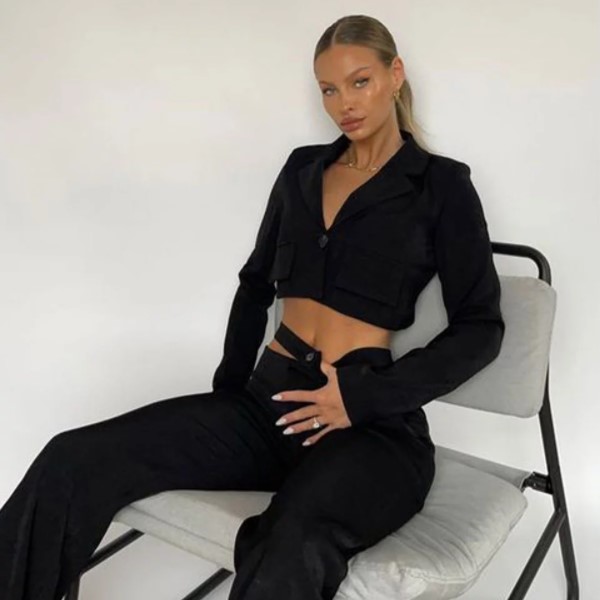 Also based in the UK, Misspap embodies sexy and femininity throughout their designs. Their apparel caters to modest, glam, and an array of street styles. Yet another affordable option, their products cost about $30 – $60.
The site offers extended sizing and even lets you shop based on trends, including trends like oversized and cutouts. No shopper is left behind here either because this company ships internationally too!
#7 – Missguided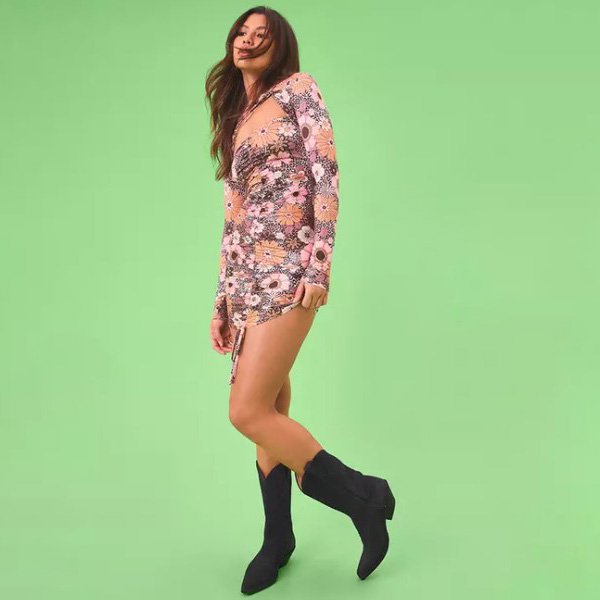 Missguided follows online trends, pop culture, and street style to curate their designs. Like Pretty Little Thing, they love to give their customers the best deals and leave them coming back for more discounts.
Regular-priced items are typically listed between $60 and $80. But, shop their sales and you can find cute closet staples for $20 – $40. 
Inclusivity is our favorite trend and Missguided is staying up to date. They have an extensive collection that includes plus size, tall, petite, and maternity clothing.
#8 – Oh Polly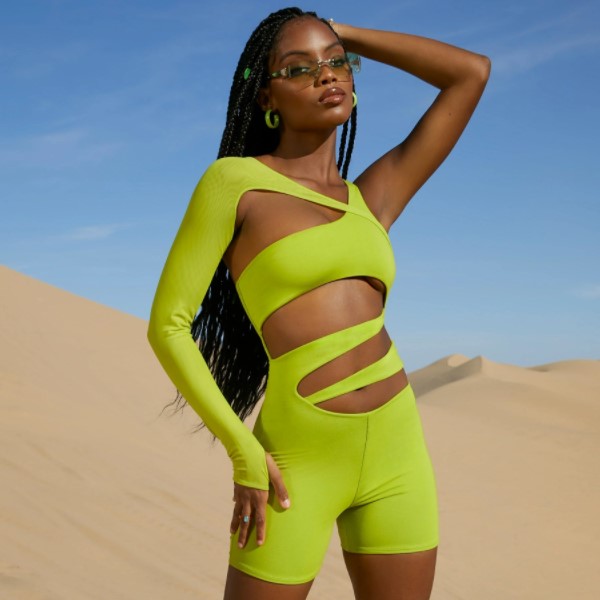 Oh Polly is an energetic, over-the-top online fashion stop featuring daily essentials and nightly needs.
Staying within our affordable radar, the brand sells show-stopping items for about $30 – $60. They also stay up to date by releasing collabs with some of social media's adored influencers. 
The brand sells and ships worldwide and its clothing can be delivered to even the most remote corners of the world.
However, the store currently does not offer extended sizing (but let's hope they reach our inclusive standards soon). 
#9 – Fashion Nova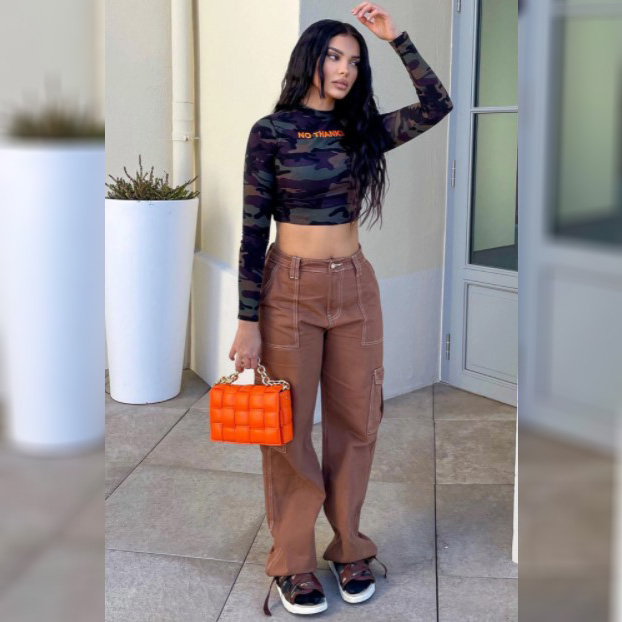 If you haven't heard of Fashion Nova, then I would be slightly shocked.
Not only is it one of the most searched for online fashion sites, but it also has over twenty-five million followers on Instagram. So it's safe to say the company is loved by many. 
The site has weekly releases to add to its sexy, playful designs for women and men. Currently, they have plus-size and curvy options to ship internationally. And if they're not having one of their insane sales, items can be bought for around $20 – $40.
#10 – House Of CB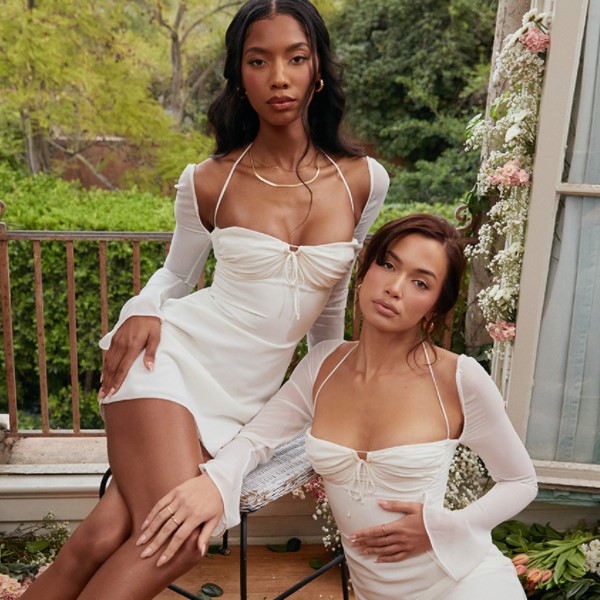 House Of CB is perfect for our fashion lovers who like to showcase timeless elegance in their outfits.
The store, both online and with select locations, designs items with a delicate touch of class and femininity. It's the perfect place to shop if you're needing a formal piece for an upcoming event. 
It's one of the most expensive options on this list of stores like Pretty Little Thing with items costing around $150 – $250. But, their luxurious, long-lasting quality items will not disappoint. You can also search through their designs based on style and color.
#11 – Showpo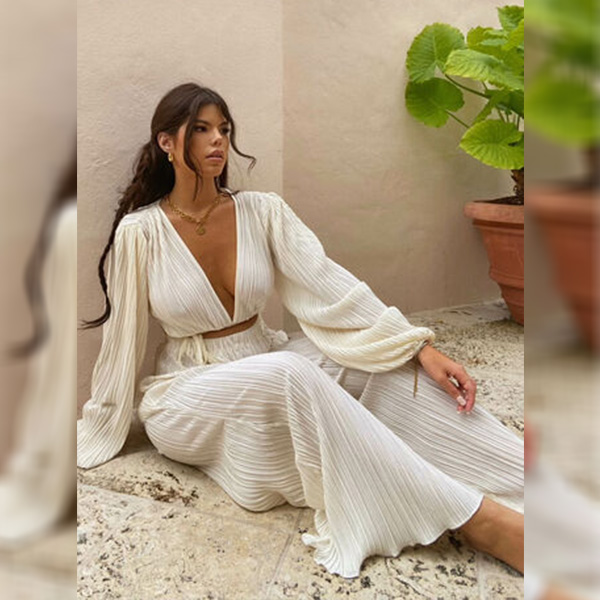 Showpo is another one of the stores like Pretty Little Thing that ships their minimalist, soft-glam apparel internationally.
The brand prides itself on being inclusive and commits to offering the same styles and designs for a range of sizes and body types. In fact, most of their product photos feature side-by-side images of models wearing the same outfit in different sizes.
Yet, the costs here are slightly increased likely because of the increase in quality too. You can shop their collections with prices ranging from $80 – $100 on average.
#12 – Hello Molly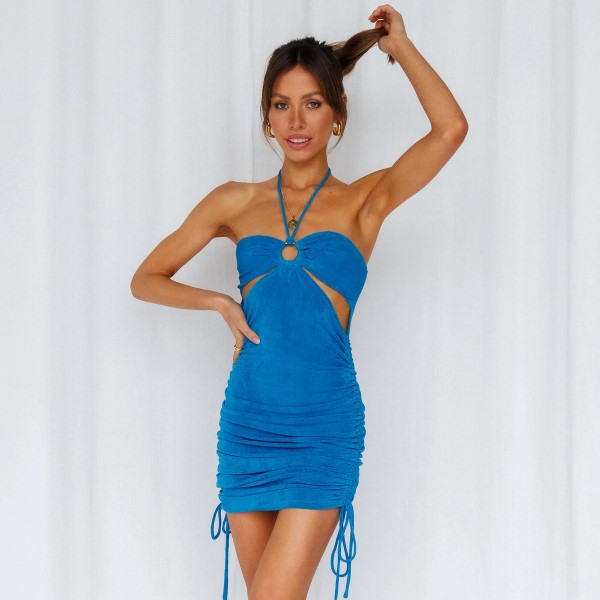 Hello Molly tries to get the latest trends in the closets of women across the world without draining their bank accounts.
Their diverse styles suit the tastes of many fashion lovers and they have items for any type of occasion you may be shopping for. 
Average prices for the brand's latest products can be bought for about $80 – $100. But, their sale sections have options typically discounted for around $15 – $30.
The retailer also releases over one hundred new designs every week so you'll always be coming back for more and seeing something different each time. 
#13 – Missy Empire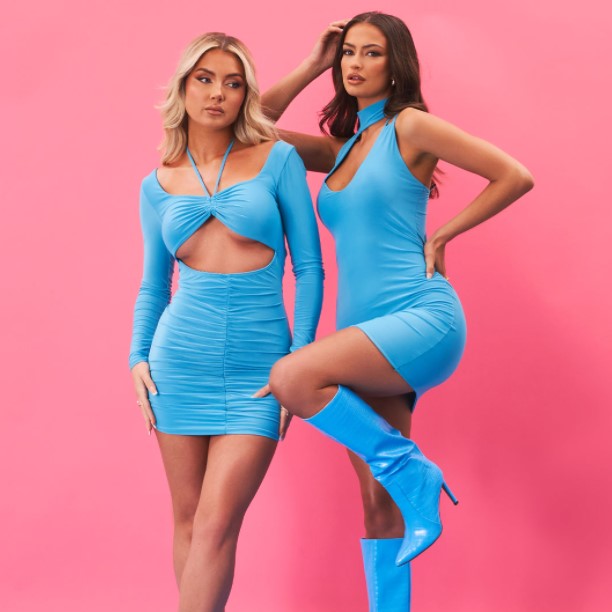 Missy Empire organizes its website similar to Pretty Little Thing by having many tabs for specific occasions like 'going out,' 'airport vibes,' 'brunch outfits,' and many more.
They keep up with the latest trends circulating the web and offer them to you at low prices of between $15 and $30 on average. 
Like Pretty Little Thing, they always have a sale going on so you can add to your cart once you're finished shopping—and there's nothing we love more than watching the dollars drop off our total.
Which Stores Like Pretty Little Thing Are Closest In Comparison?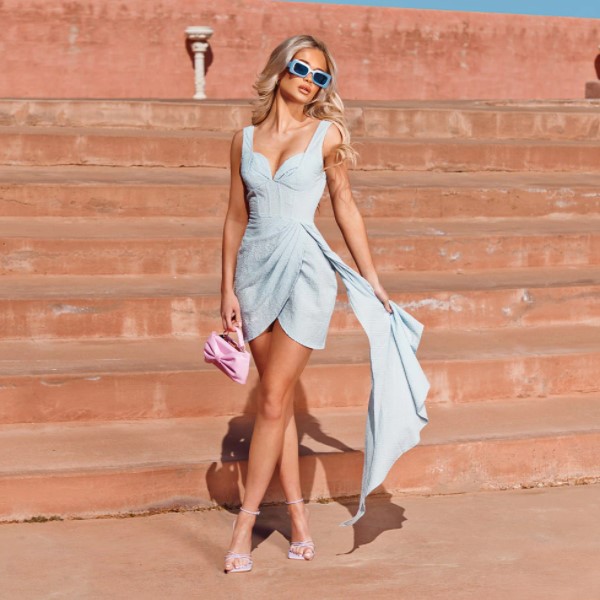 Out of the list of websites like Pretty Little Thing, there are a couple that are extremely comparable based on price, styles, and selections.
If you love Pretty Little Thing but want to try something new without venturing too far out of your comfort zone, Missguided and Fashion Nova will be your best bet. 
These two stores release constant styles and sale items at prices of about $20 – $40 per item. Also, the styles suit a bunch of fashion tastes and style preferences and they sell lots of glam, urban, and casual designs.
Plus, all of these online retailers make sure their clothing can be bought, worn, and loved by women of all shapes and sizes.
Which Stores Like Pretty Little Thing Are The Most Affordable?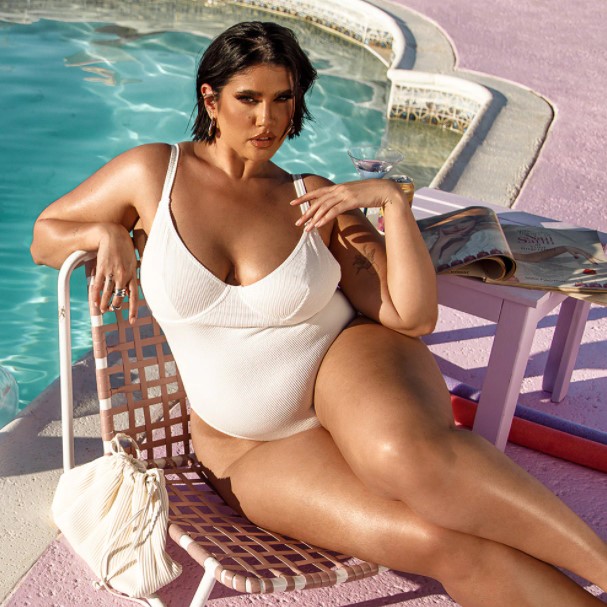 The good news is that most of these online stores like Pretty Little Thing don't break the bank. But, there is a handful on this list that have unbeatable prices calling your name.
Femme Luxe, Mporium De Luxe, Fashion Nova, and Missy Empire are all extremely affordable options. 
Not only do these stores like Pretty Little Thing already have low prices, but they also are constantly having sales to lessen your shopping cart's total even more.
And the best part is that the low prices don't affect the trendiness of the items. They'll leave you looking fresh off the runway on a budget.
Which Stores Like Pretty Little Thing Offer The Best Quality?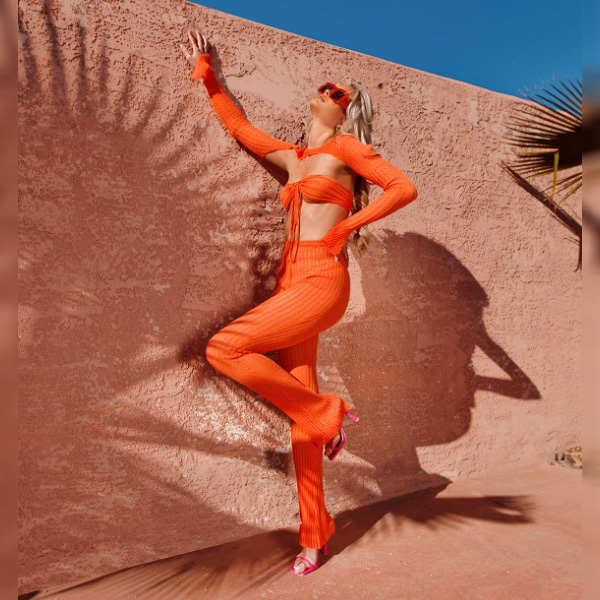 If you prefer quality over quantity when you shop, then there are some brands on this list of stores like Pretty Little Thing that focus on delivering the highest quality clothing.
Revolve, House Of CB, and Showpo all have built a reputation for selling excellent quality items. 
Of course, as expected, the better quality products come with a higher price tag compared to the other stores like Pretty Little Thing. But, sometimes the investment can be worth it if you aren't replacing the clothing so often.
Also, check out each store's sale sections because you might snag high-quality pieces at a discounted price.
Final Thoughts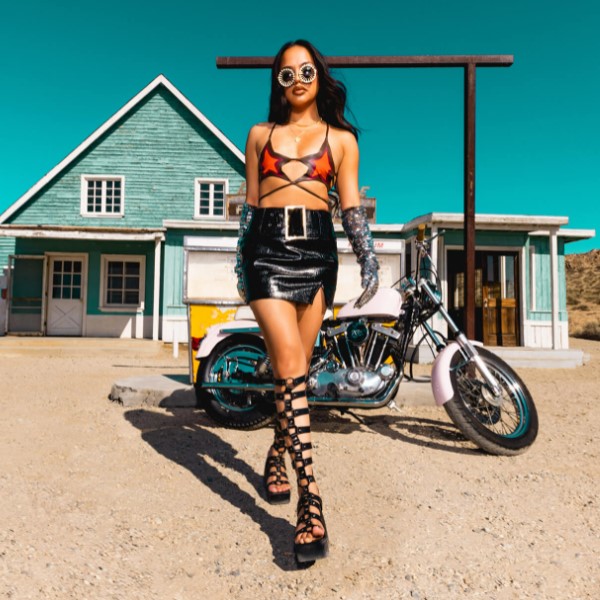 Each of these stores similar to Pretty Little Thing also has their own unique qualities that separate them from the rest. And we hope we introduced you and your wardrobe to something new today!
So, if you've been a loyal customer of our featured brand or have a newfound love for the retailer, then be sure to check out the brands on this list of stores like Pretty Little Thing to find even more items to add to your closet. 
---
Looking for more store alternatives? We've got you covered:
Get Access to Exclusive Deals
Subscribe for free to get exclusive deals in your inbox. 100% privacy