What To Wear For Senior Pictures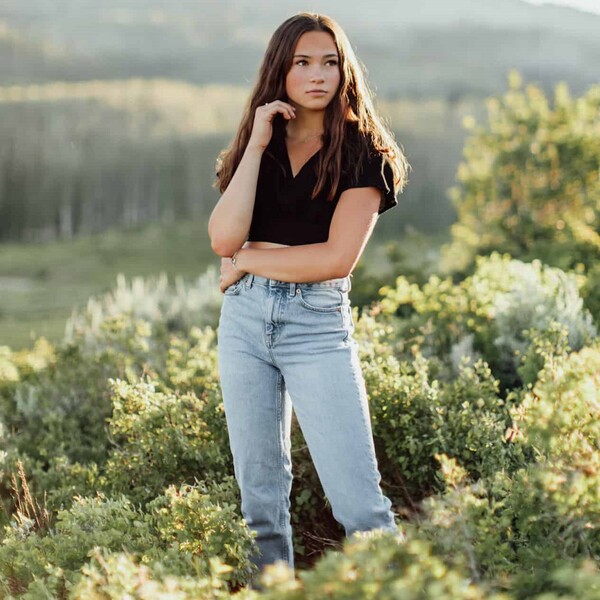 Senioritis is a common diagnosis shared among seniors. It affects the home stretch, as we typically throw in the proverbial towel when it comes to homework and extracurricular activities.
And as graduation grows nearer, the need for commemorative photos starts to increase. For some, the regular yearbook pic will do, but for others, graduation presents a unique opportunity to do a photoshoot. 
Excitement cannot be contained in a minuscule 5" x 4" passport pic. With that in mind, some senior students prefer to conduct a photography session to mark such an important occasion. If you're wondering what to wear for senior pictures, you've clicked on the right article.
Coming up, I'll share several trendy OOTDs worth considering. And don't worry, they're designed to match perfectly with your graduation gown.
This style guide may cover topics such as:
What to wear for senior pictures guys
What to wear for senior pictures girls
What to wear for senior yearbook pictures
What Are Senior Pictures?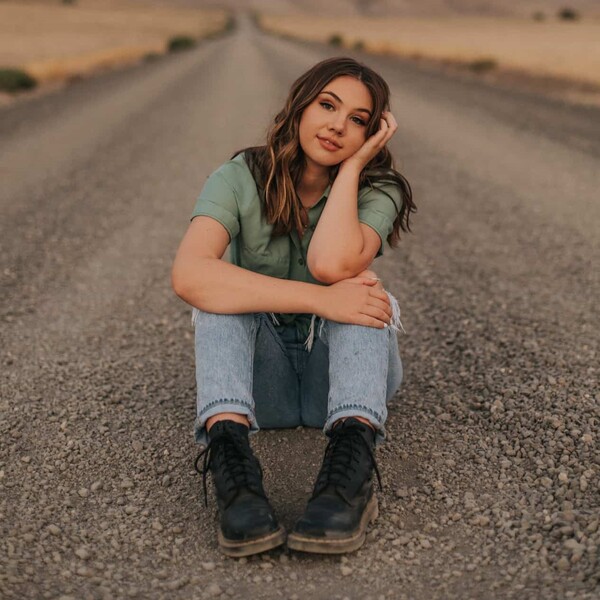 Before I discuss what to wear for senior pictures, I thought it best to explain the occasion first. Senior pics are usually held for high-school and college graduates.
They can be the official graduation photo that the institution takes, or they can be an informal photography session booked by the student themselves. 
Senior pictures usually depict the student as the main subject. They're usually wearing a grad cap and gown. It's common for groups to conduct a photography shoot as well—especially if they're in the same graduating class.
14 Outfit Ideas For Senior Pictures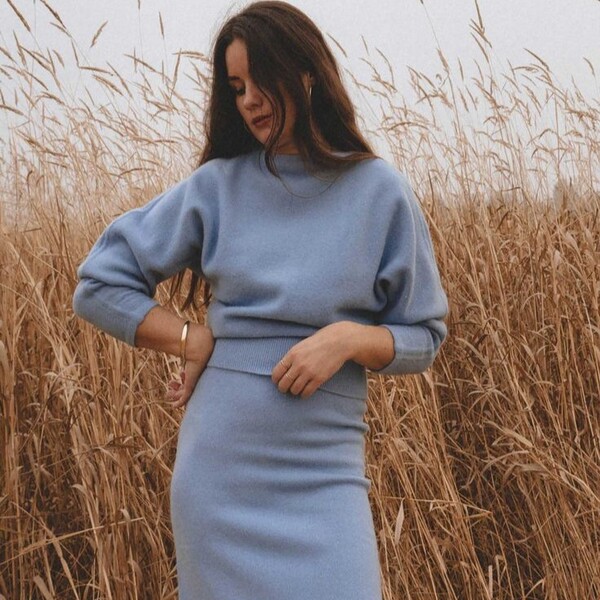 There's a sense of maturity associated with taking senior pics. It's a commemorative event that marks a coming of age.
So, obviously, it's natural to want to look more adult when posing for this shoot. Case in point, this gorgeous blue sweater and skirt keeps things sophisticated, elegant, and composed for high schoolers or college graduates. 
Comprised of a two-piece set, it's considered the perfect OOTD for fall or winter ceremonies. Plus, this 'what to wear for senior pictures' contender provides a pop of color, which is necessary for those wearing the standard black graduation cap and gown.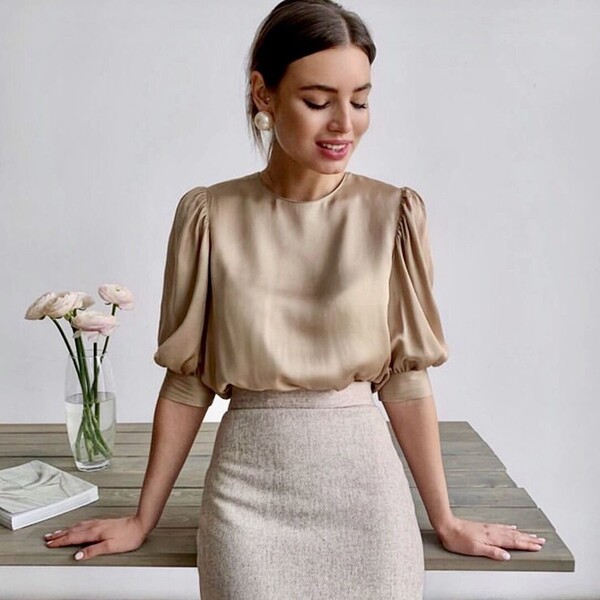 Officewear is usually the go-to move if you're wondering what to wear for senior pictures. That said, it's no fun donning a stiff button-up shirt. If you'd prefer something a bit laxer, this sophisticated OOTD strikes the perfect balance between corporate chic and comfort. 
Composed of a 3/4 sleeve silk blouse and a high-waisted pencil skirt, it's a relatively easy way to exude those 'I managed to secure my dream job' type of vibes. I highly recommend topping the look off with a pair of white pointed-toe heels and some gold jewelry.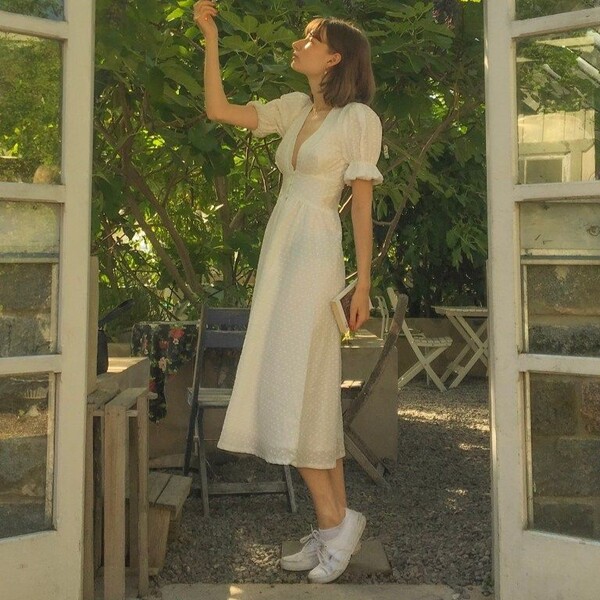 Prairie fields are peak destinations for photoshoots. They provide a lush backdrop for something that's modern—that being your graduation outfit. Obviously, you don't have to stick to corporate clothing to ensure you get the point across. 
Instead, you can easily make do with a simple white dress. Considered a direct contrast to the traditional black graduation gown, this stunning number provides a more sweet and romantic feel to help break the seriousness of the entire event.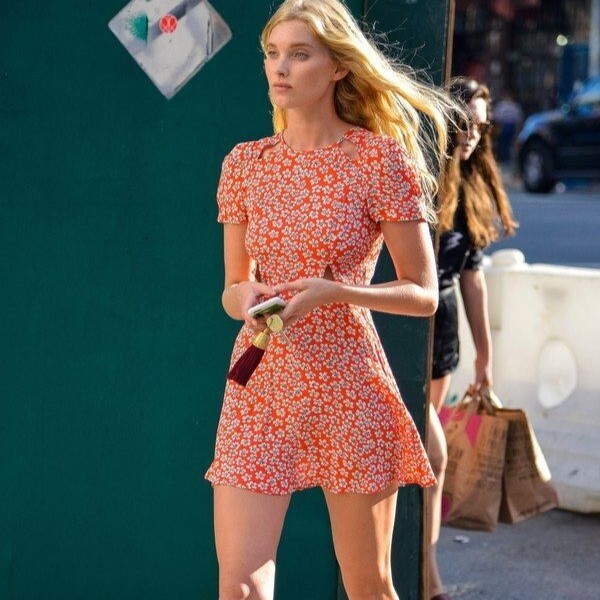 Graduation is a momentous rite of passage that marks an end to immaturity. That said, some prefer to hold onto their youthful days as long as they can.
If you're not keen on wearing a blazer, a pair of trousers, and a stiff button-up shirt at your photoshoot, you can relax knowing that casualwear is an acceptable alternative. 
For instance, this floral print dress embodies that energetic spirit that graduation is all about. Offered in a conservative cut, it's tasteful enough to pass the vibe check.
While you're free to wear heels, I suggest wearing a pair of white sneakers to top off this 'what to wear for senior pictures' contender.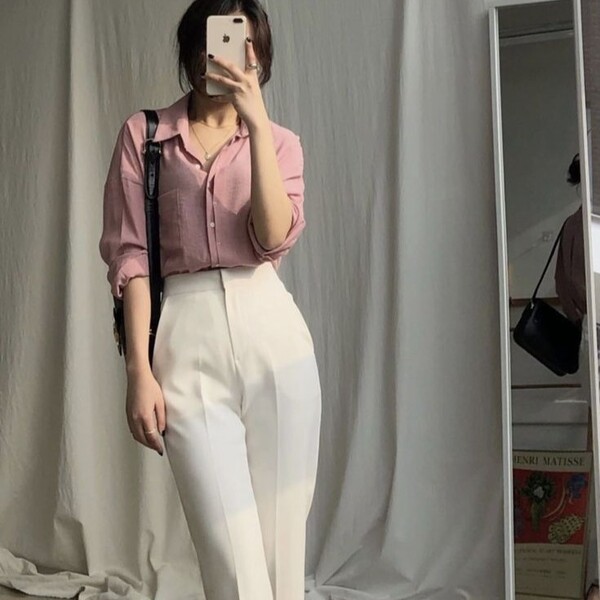 Pantsuits are a bit over the top for graduation photos. Fortunately, there's a way to cop that polished look without resorting to stiff button-ups and silk ties. This 'what to wear for senior pictures' contender features a relaxed collared tee, a pair of white trousers, and some strappy heels for added fun. 
Structured in silhouette, this OOTD does wonders by accentuating your body shape. It's considered a prime example of simplicity at its finest, as it doesn't need any bright embellishments or prints to stand out.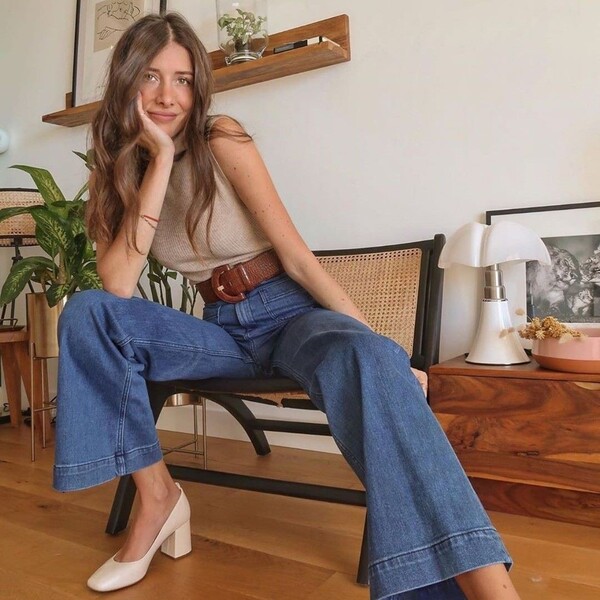 Contrary to popular belief, you can wear jeans to your senior photoshoot. The key is to balance their streetwear vibe with something more sophisticated, like a fitted tank top.
For example, this model chose to pair her denim bell bottoms with a beige mock-neck shirt. 
Accentuated with an oversized brown belt and some chunky white heels, it exudes a subtle, sophisticated vibe that's perfect for senior students. I suggest opting for tailored jeans, as low-rise cuts and baggy silhouettes will often exude a carefree attitude.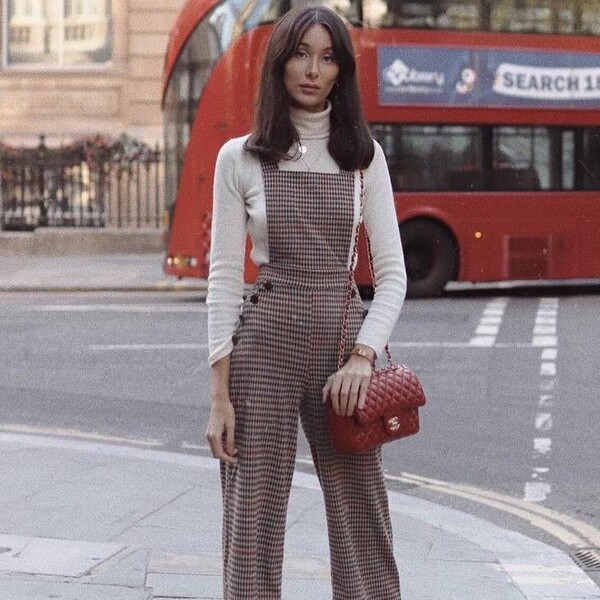 Overalls are too informal for graduation pics, right? In retrospect, they are—that is, if you opt for a loose pair of denim dungarees. If you intend on wearing a one-piece to your senior photo shoot, I recommend this stylish alternative. 
Featuring a tailored, houndstooth jumpsuit, a white turtleneck, and a pair of black pointed-toe boots, this OOTD emits a romantic bookish vibe suitable for English or history majors. Those who intend on changing ensembles during their photography session should consider other similar outfits as well.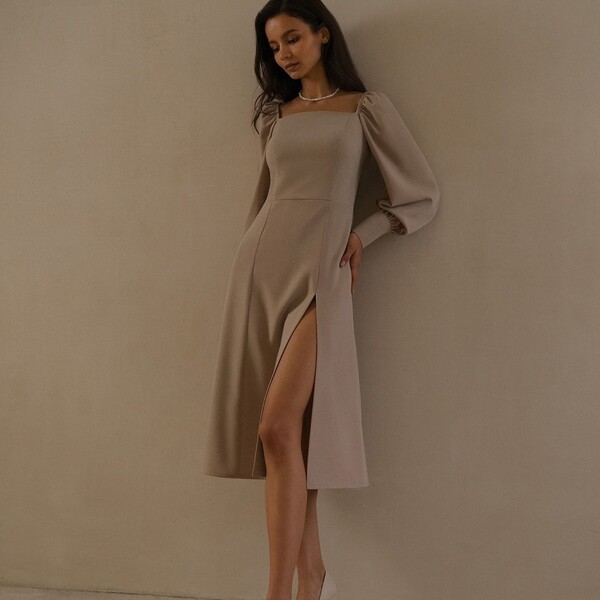 Those who prefer minimalism should definitely consider this outfit. Composed of a beige midi dress with a square neckline, puffed long sleeves, and a thigh slit, it's considered an elegant alternative to the traditional cocktail dress. 
The pointed-toe heels are a nice touch, too, as they help accentuate the simplicity of this OOTD. And if you require more sparkle, you can never go wrong with a dainty gold-tinted necklace.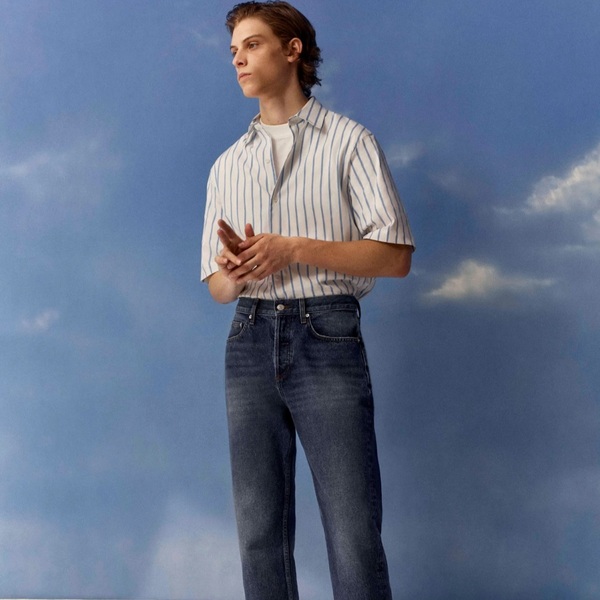 I tend to show Sandro outfits in many of the Soxy articles I've written, and for good reason. This Parisian brand has an eye for contemporary simplicity—especially when it comes to menswear. 
This OOTD is no exception, as it features a striped button-down shirt, a white crewneck tee, a pair of blue jeans, and leather boots to top the look off. Streamlined in silhouette, this beauty draws its strength from its minimalist design.
If you're wondering what to wear for senior pictures, I highly recommend giving this ensemble a go.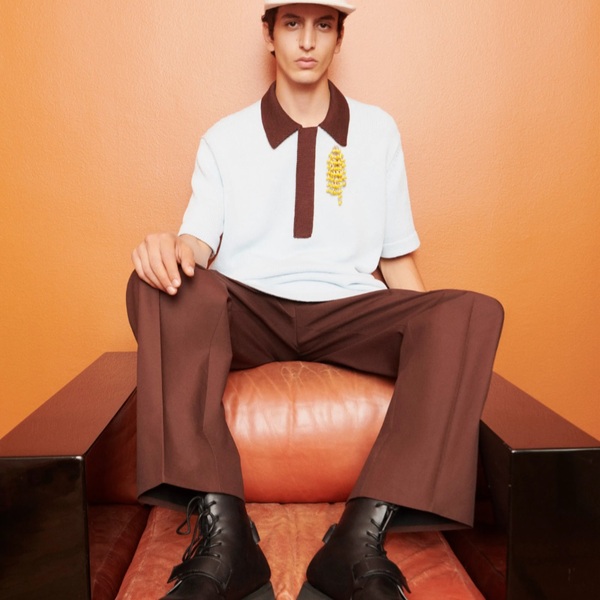 I can't put my finger on it, but this outfit has a slight 'goofball' vibe that you'd associate with high school troublemakers and comedians. It's probably due to the funky silhouette of the ensemble, as it features an oversized polo and a pair of chunky leather boots. 
The hat gives the OOTD a youthful touch, as it helps counterbalance the subtle, corporate feel of the look. And the brown trousers work to juxtapose the 'immature' nature of the outfit, which can't be accomplished through a regular pair of jeans.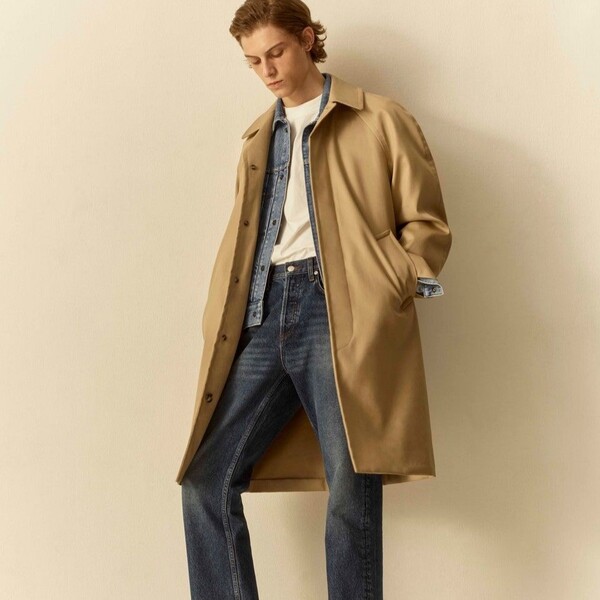 Graduation photos present a unique opportunity to conduct a glow-up—that is if you haven't already done it at prom. If you want to seem more mature, you can never go wrong with a leather trenchcoat, a pair of tailored jeans, and pointed-toe boots. 
Complemented with a denim jacket and a relaxed white crewneck, this autumnal outfit can help you look more adult, especially if you commonly wear sweats and sneakers.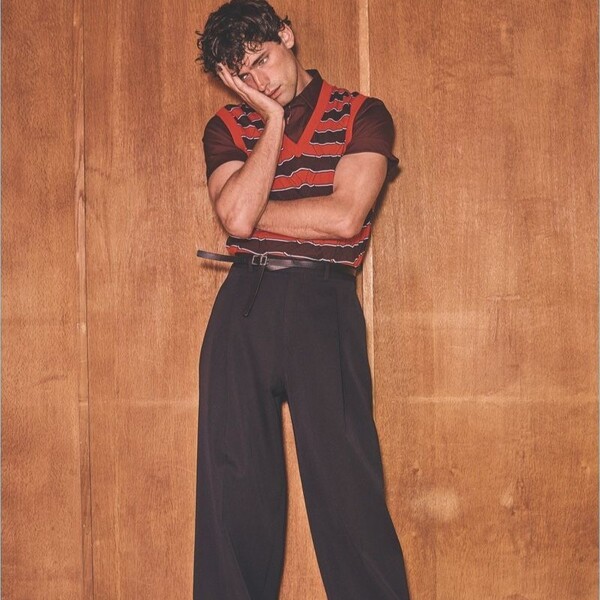 Sweater vests will always have a collegiate look. With that in mind, you should definitely consider wearing one if you're wondering what to wear for senior pictures. 
The rest of the outfit is comprised of a burgundy collared shirt, a pair of loose-fitting trousers, and pointed-toe oxfords. Semi-casual in design, it exudes a slight prep-school vibe—which is great for those applying to Ivy League schools or those who just graduated from one.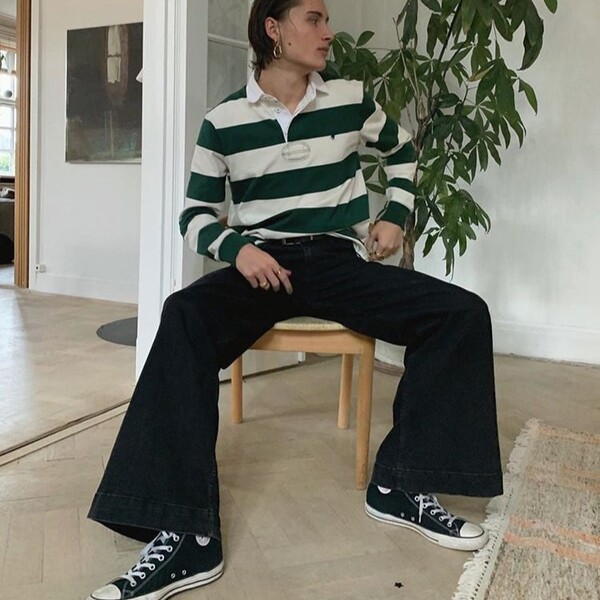 'Adulthood' is a fairly vague term. It's a coming of age that can be defined by various descriptors. When it comes to fashion, however, achieving a sense of maturity is not exclusively done via blazers and pantsuits. Instead, it relies on expert outfit coordination. 
For example, this stylish ensemble strikes the perfect balance between 'youthful teen' and subtle sophistication.
It's all thanks to its silhouette, as it showcases that tailored look that's quite similar to corporate wear. Also, the Converse shoes help to keep things casual if you're not totally fond of leather oxfords.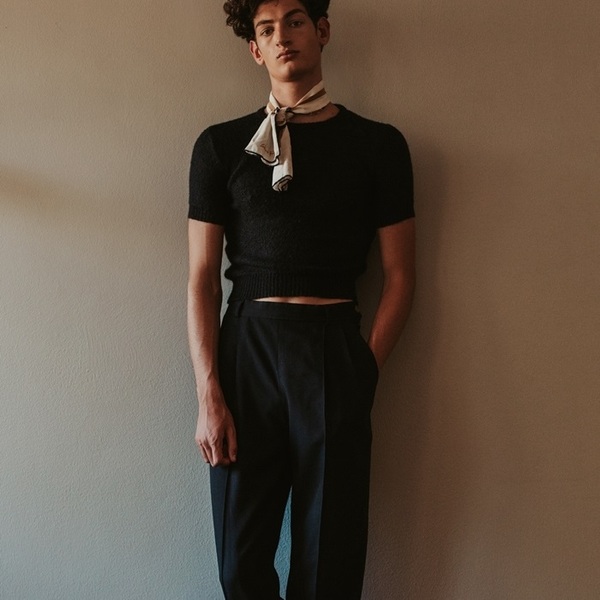 The art school vibe is usually in the mix of possible senior pic outfits. To help clear up any misunderstandings, I'm not talking about paint-stained overalls and oversized art museum tees. Instead, I'm referring to the clean, Parisian look. 
Composed of a simple black tee, a pair of matching trousers, and some horse-bit loafers, this OOTD offers a subtle dose of braggadocio without going overboard.
And the neck scarf helps to tie the whole look together (no pun intended). In fact, it acts as the 'make-or-break' accessory of the entire outfit. 
What Type Of Senior Pictures Outfits Can You Get?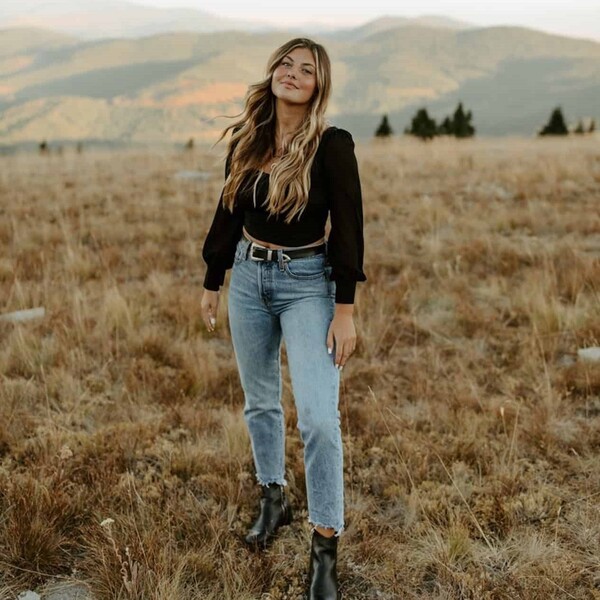 Figuring out what to wear to your senior photoshoot may not seem like a big deal—especially if you're in the midst of school applications and exams.
That said, it's never a good idea to procrastinate until the last minute, but you probably already knew that as a veteran student. For those who need a brief rundown of ideas, I'll share some trendy ensembles to consider. 
The semi-formal look: This category includes corporate wear and business casual outfits. They're considered a great option for those who want to look more mature.
The casual look: Usually comprised of summer dresses, jeans, and crewneck tees, casual outfits keep things youthful and bright for future graduates. If you intend to follow this aesthetic, be sure to stick with simple garments to ensure a clean silhouette.
The half-suit look: This aesthetic is usually grouped into the semi-formal category, but given that it's such a popular outfit, I decided to give it its own section. This generally includes any pantsuit ensemble without any ties, bows, or stiff button-ups.
How To Choose The Best Senior Pictures Outfit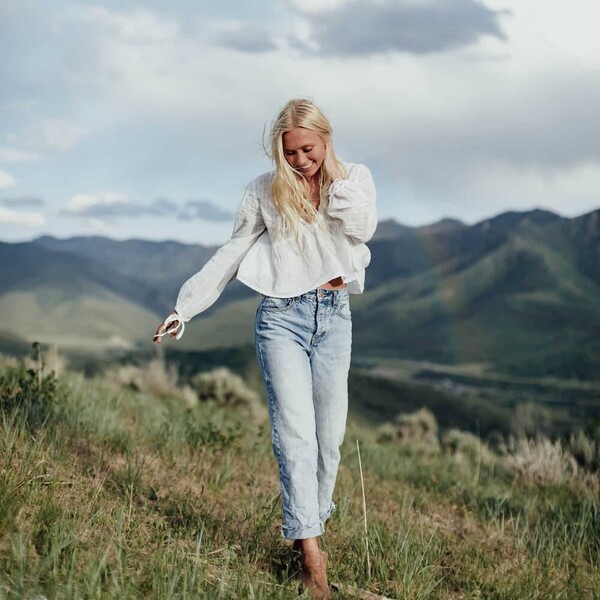 Compared to prom, you don't have to shop for an entirely different outfit when it comes to senior pictures. In fact, you can easily make do with your existing wardrobe.
This style guide encompasses a mix of formal clothing and casualwear, so I invite you to experiment with the garments you already have. For those in need of an entirely new outfit, I'll provide some shopping tips to consider. 
Responsible shoppers should take note of four things when buying new clothes: material quality, design, practicality, and price.
While it's relatively easy to cop a $10 set at your local fast fashion website, I suggest bumping up your budget for your graduation. 
Cheap fabrics and poor construction are quite easy to spot with professional photography, so it's important to opt for premium materials such as cotton, silk, leather, and denim. If you can't afford to buy the best of the best, I recommend picking out certain elements of the outfit to splurge on, such as the blazer or shoes.
If you're wondering what to wear for senior pictures, it's best to opt for simplicity. Unless you major in fashion, the outfit shouldn't wear you.
Try to stick with neutral colors, minimalistic prints, and classic silhouettes. Bright hues are generally accepted—especially if you plan on wearing a black graduation gown at your photoshoot.
In terms of practicality, comfort is definitely something to consider. Trust me, you don't want to wear a super tight OOTD if you plan on posing a lot.
Price-wise, I recommend working within a $150 budget to ensure material quality. This also helps to prevent overspending if you tend to go overboard when shopping. 
How To Style Senior Pictures Outfits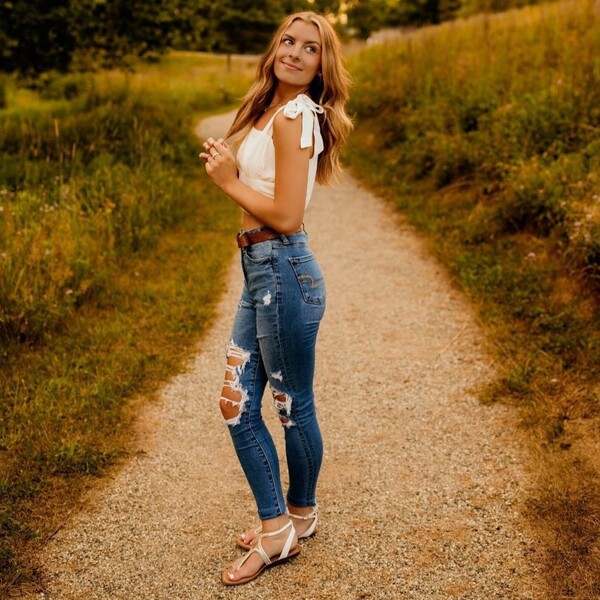 Accessories can make or break an outfit. Whether you prefer jewelry, hats, or the quintessential neck scarf, adding that 'somethin' somethin'' can help accentuate your final OOTD.
For those still wondering what to wear for senior pictures, I'll provide some styling tips for senior students to consider. 
Simple jewelry: Minimalist necklaces, earrings, and bracelets can help add a touch of sparkle to your final look.
Experiment with footwear: Heels, sneakers, loafers, and ankle-cut boots are commonly worn for grad pics. I highly recommend trying out different types of shoes if you want to express a certain attitude.
Painted nails: Perfect for attaining that iconic 'diploma pose,' painting your nails can provide a new focal point to your senior pics.
Natural makeup: It's time to finesse your contouring and highlighting skills. After all, photography relies on light and shade to capture the best pics.
Hair accessories: If you're not keen on graduation caps, I suggest wearing hairbands, clips, and other decorative hair pieces to help balance out your final OOTD.
Fashion Tips To Avoid With Senior Pictures Outfits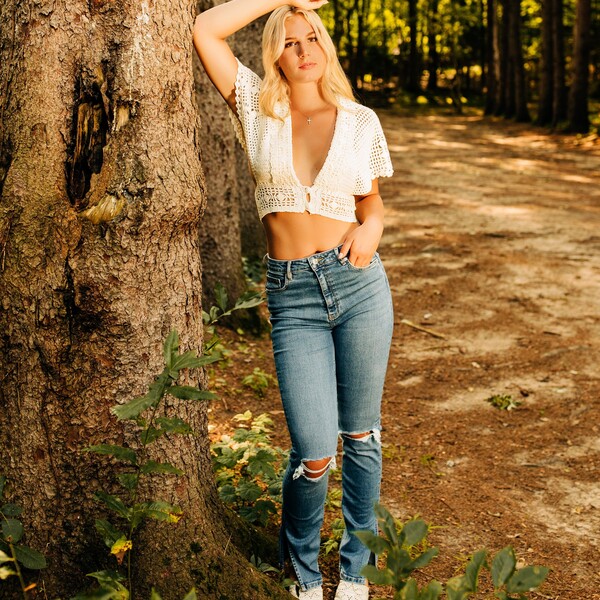 As previously mentioned, graduation pics are all about emanating a sense of maturity.
So, wearing an appropriate outfit is a must, as this rite of passage marks the start of adulthood. In order to achieve that level of sophistication, I'll share some fashion tips to avoid with senior picture ensembles. 
Complete streetwear: Core aesthetics such as Y2K, athleisure, and techwear are considered inappropriate for graduation photos.
Head-to-toe formalwear: Tuxedos, pantsuits, and evening dresses are considered too fancy for senior pictures.
Specific footwear: You should generally stay away from flip-flops, open-toed sandals, and winter boots when coming up with senior picture outfits.
Bold jewelry: You don't want to make your necklace, set of earrings, or series of bangles a new focal point when taking senior pics.
'Intrusive haircuts': This isn't the time to sport the emo side part. Covering your face is not a recommended look for photoshoots—especially when it comes to grad pics.
How To Take Care Of Senior Pictures Outfits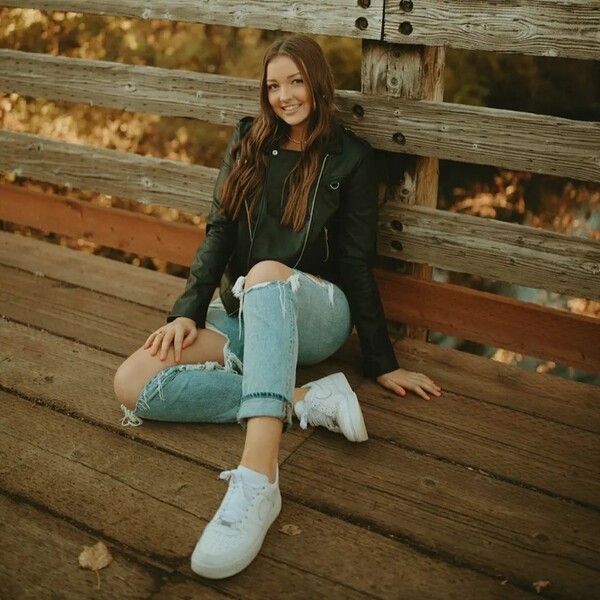 Given that senior picture outfits are a hodge-podge of semi-formal and casualwear, you should treat them like your other clothes in your regular laundry load. 
As always, it's a good idea to double-check the care tag for any cleaning instructions. Some garments require professional help, such as those that need dry cleaning.
For 'ordinary' clothing, I recommend opting for a traditional solution of lukewarm water and gentle detergent. This helps to maintain the material quality as well as prevent any bleaching or color transfer.
You can either machine dry your clothes or let them naturally dry. If you'd prefer the hands-free approach, I suggest programming the dryer to its lowest setting to prevent shrinking and ripping.
Best Places To Buy Senior Pictures Outfits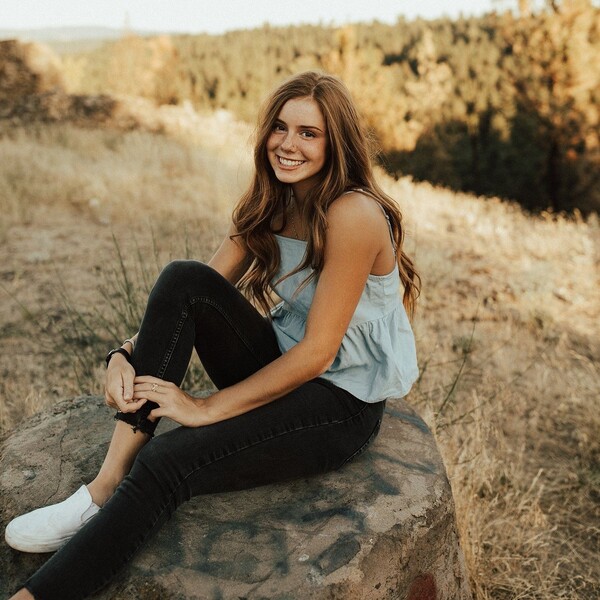 Before I conclude this style guide, I'd like to provide some store recommendations for readers to check out:
Everlane 
Nordstrom 
Urban Outfitters 
Uniqlo 
Aritzia 
Final Thoughts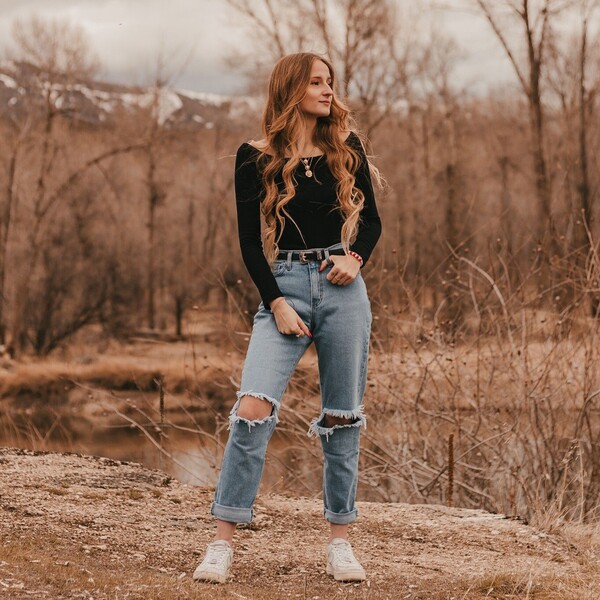 As graduation nears, the need to find the perfect graduation outfit starts to become more like homework than a passing necessity.
While it's easy to give into senioritis, I don't recommend sleeping on your ensemble. Procrastination is not invisible to the naked eye, as it's relatively easy to spot an effortlessly chic OOTD from a last-minute look. 
Even if you left outfit coordination to the last minute, here's to hoping that my 'what to wear for senior pictures' style guide has provided some trendy looks to consider.
---
Check out some of our other style guides:
What To Wear To A Graduation Party
Get Access to Exclusive Deals
Subscribe for free to get exclusive deals in your inbox. 100% privacy