What to Wear to a Casual Wedding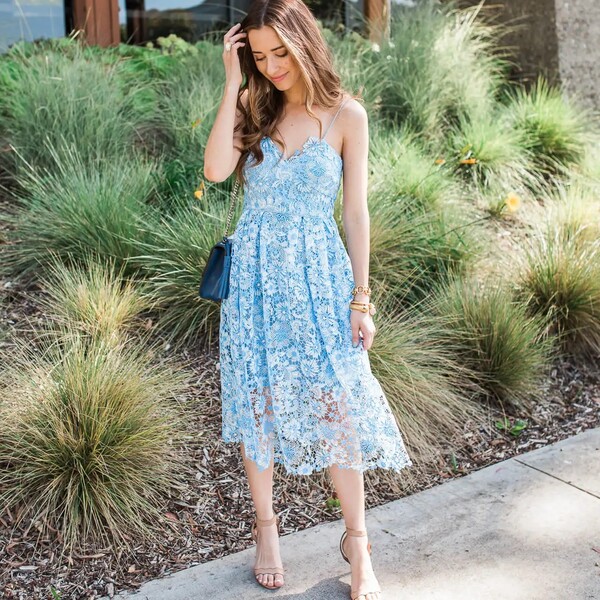 It's the highlight of the year, the 'save the date' occasion, and an excuse to doll yourself up. Weddings imbue that celebratory mood, and it's definitely something to look forward to if you're stuck in that 9 to 5 grind.
Considered a festive event that symbolizes unconditional love and new beginnings, there's nothing that brings old friends and family together than a tearful vow exchange. While you're saved from planning stress, guests are still left with two core responsibilities: providing a gift and figuring out what to wear.
Fortunately, most couples publish an online registry to help with gift-giving. When it comes to clothing, you'll usually receive a nifty invitation that provides some outfit specifics. If you're attending a casual wedding, chances are that the dress code is a lot laxer compared to black-tie events. 
For those unsure of what to wear to a casual wedding, we've developed a helpful guide for guests to reference. Below, you'll find 12 outfit ideas, ranging from laid-back tuxedo looks to romantic dresses. Hopefully, by the end of this article, you'll understand:
What to wear to a casual fall wedding
What to wear to a casual beach wedding
What to wear to a casual wedding male
What to wear to a casual outdoor wedding
What to Wear to a Casual Wedding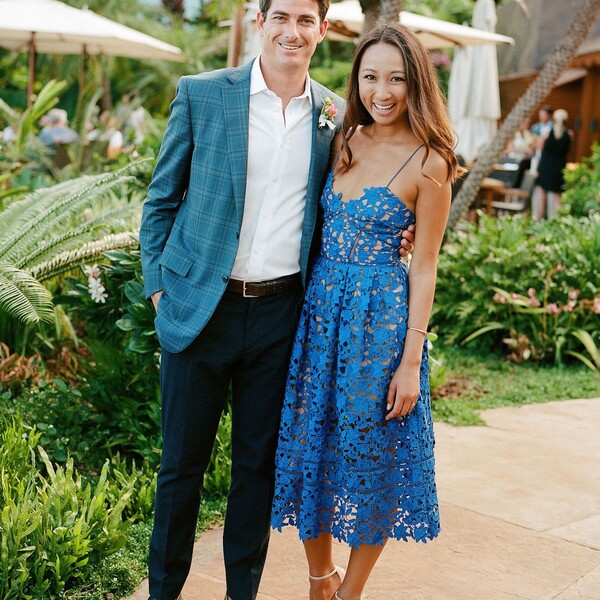 Compared to white-tie, black-tie events, casual weddings don't follow a strict dress code. Of course, you're still required to look your best.
Loungewear, athleisure, streetwear, and other types of urban aesthetics are considered off-the-table. Instead, you should think of formal dresses, suits and ties, and of course—the classic jumpsuit. 
A good wedding planner (or couple) will provide a heads-up with what to wear. In some instances, they'll recommend a certain color theme, such as creams, pinks, greens, or blues. If you're unsure about a certain hue, it's always a good idea to consult the bride or groom. We don't want to warrant any distasteful glares from relatives or friends.
Aside from the theme, guests should also consider the season they're currently in. For instance, you may be wondering what to wear to a casual winter wedding. In that case, we suggest fur trim coats, full-length dresses, and tights for added insulation.
Summer ceremonies require less layering as a more breathable alternative, as you may want to wear a backless number instead. 
Still at a styling hump? If so, there's no need to worry. We'll show you what to wear to a casual wedding using 12 outfit ideas.
6 Outfit Ideas to Wear to a Casual Wedding for Women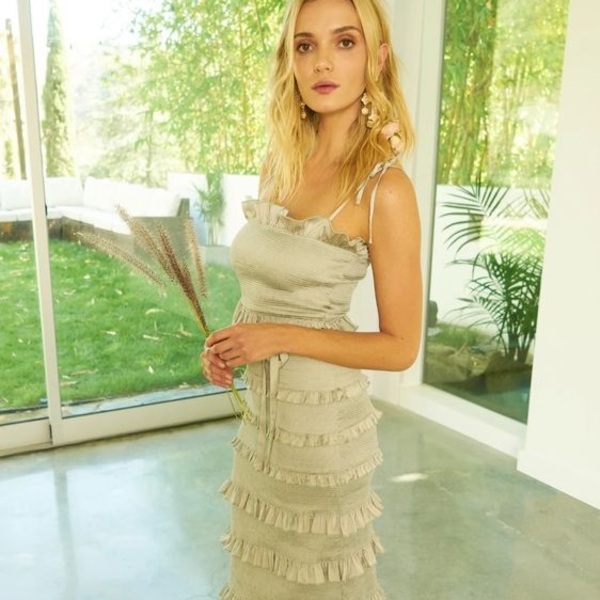 Fun, flirty, and perfect for outdoor ceremonies, this stunning dress features a series of tiered ruffles for the skirt. It's considered a more subtle take on the 1920's tassel gown, as this number doesn't provide much movement. 
Fitted with self-tie shoulder straps and an ankle-cut hem, it comes in a slight off-white color that won't warrant any glares from the bride. If you're wondering what to wear to a casual summer wedding, this is the look to opt for.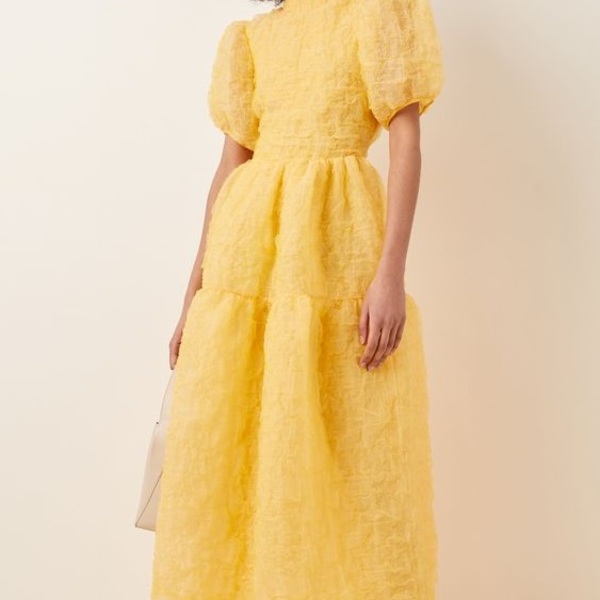 Considered part of the Cecilie Bahnsen collection, this tiered dress keeps things conservative and classy for summer-themed weddings. It's a great look to don if you're not keen on showing too much skin. 
Offered with puffed sleeves, a mock-neck bodice, and a midi-cut hem, this ensemble can help you look like a vibrant July daffodil. We recommend topping this 'what to wear to a casual wedding' contender with a pair of strappy heels instead of chunky slides.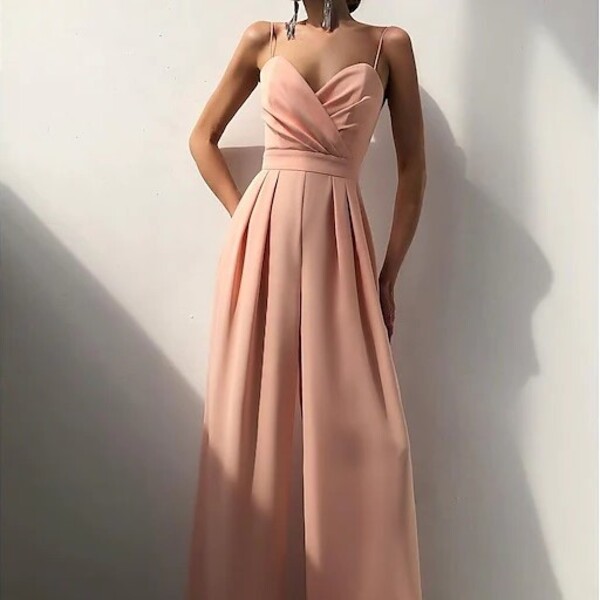 I get it; wearing a dress only increases the chance of accidental 'Marilyn Munroe-ing.' To help mitigate the risk, we suggest donning this romantic number instead. This elegant jumpsuit features a heart-shaped bodice and wide-legged bottoms.
Designed with graceful pleats and drapes, this one-piece provides the illusion of a full-length ball gown but offers the security of pants. Paired with nude stilettos and a dainty set of earrings, this is what to wear to a casual wedding reception.
Tailored pants and a satin-slip spaghetti strap is often thought of as casual wear. But, if you style them correctly—you'll end up with a stunning wedding ensemble. In this example, a pair of stiletto heels, statement jewelry, and a clutch bag does wonders in elevating this modern OOTD. 
The devil is in the details, as the bottoms come in a tailored fit. It's an effortless way to look expensive while on a budget, as you can easily cop this outfit for under $100. This, ladies and gentlemen, is what to wear to a very casual wedding.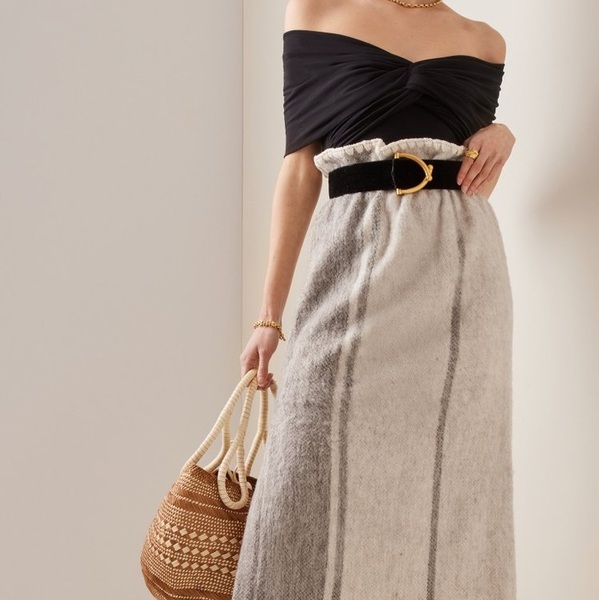 You can never go wrong with a Johanna Ortiz number. Offered with an off-shoulder top and a paper bag midi skirt, this jaw-dropping ensemble is the epitome of modern elegance.
It's further accentuated with a gold-toned belt, which provides a hint of bling if you're not keen on wearing any jewelry. 
Arguably, the best part about this OOTD is that it can be dressed up or down depending on the season. This is something to consider if you're wondering what to wear to a casual wedding during the fall or spring season.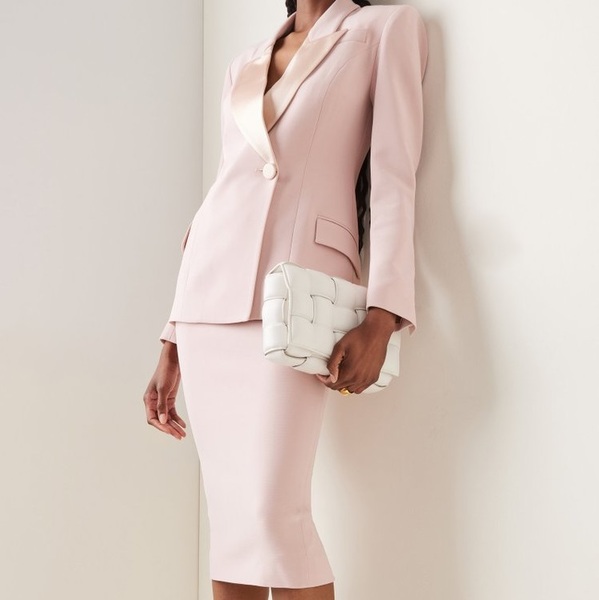 There's nothing like a sharp blazer to put you in a dapper sort of mood. Part of the Sergio Hudson collection, this Easter Sunday-inspired outfit comes with a fitted coat, a pencil skirt, and a pair of black stilettos. 
It features a satin-trimmed lapel, which helps imbue that final touch of elegance. Dyed in a subtle pink hue, this wedding outfit keeps things light and friendly during the reception. Best of all, you can re-use this ensemble for other events, such as office meetings or networking parties.
6 Outfit Ideas to Wear to a Casual Wedding for Men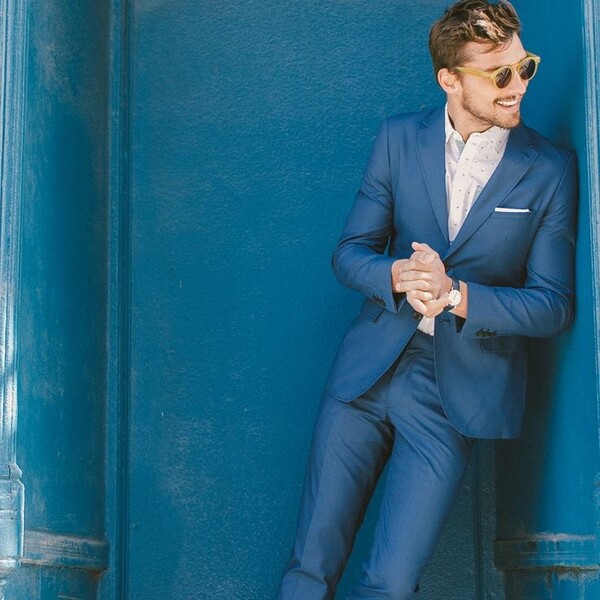 Compared to black-tie events, you can definitely get away wearing a t-shirt and pair of tennis shoes to a casual wedding. If anything, this outfit is the perfect blend between streetwear and formalwear. 
Composed of tailored pants, a navy blue blazer, and a gray tee, it's a super clean look for those unkeen of bow ties, lapel chains, and tails. For a touch of class, we recommend wearing a white boutonniere near the breast pocket.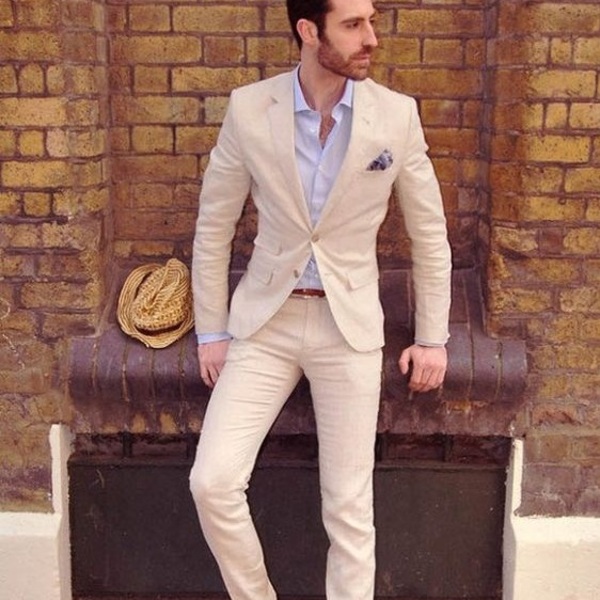 In the mood for something more dapper? If so, this outfit is the literal definition of sophistication. Dressed in head-to-toe cream, this sharp ensemble comes with a well-fitted blazer, tailored trousers, a loose white button-up, and a pair of oxford shoes. 
If you hate the constricted feeling of bows and ties, this is the number to opt for. For summer events, we recommend ditching the coat for a breathable alternative. This outfit doesn't require any additional accessories, but you can never go wrong with a standard watch.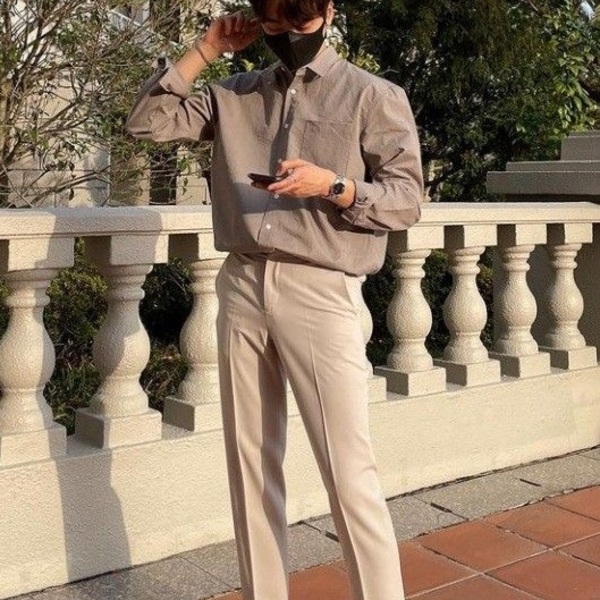 Here's a controversial question: do you have to wear a blazer to a marriage ceremony? In terms of casual wedding attire for men, it's definitely recommended—but you're not forced to. If the occasion calls for laid-back formal wear, we suggest a loose button-up and a pair of tailored khakis. 
Opting for full monochrome is usually the safest bet, as it provides the illusion that you put in a decent amount of effort. Instead of donning a pair of kicks, we recommend a set of Italian leather shoes for a classier alternative.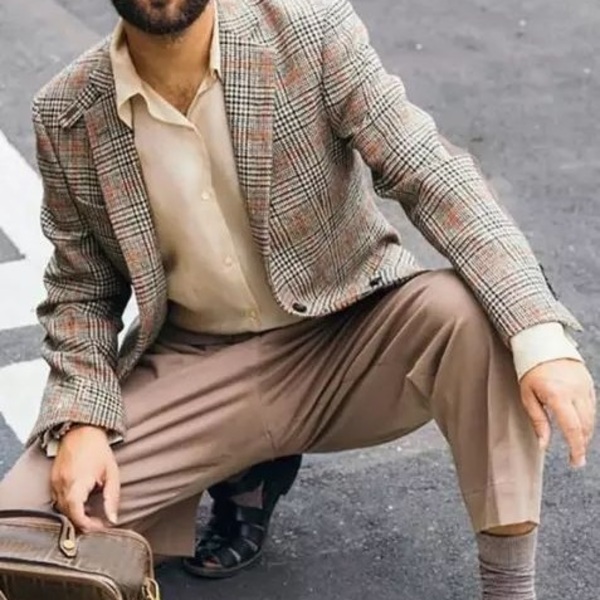 It's worth noting that we love 90% of this outfit. The socks and sandals seem to be a dodgy choice when it comes to casual weddings. Let's focus on the positives first. The upper half of this ensemble features a cream collared shirt, a plaid blazer, and khaki pants. 
It gives off a slight academia vibe due to the color palette, but it's definitely passable for ceremonies and the reception. If you're wondering what to wear to a casual wedding in terms of shoes, we suggest a pair of Oxfords instead.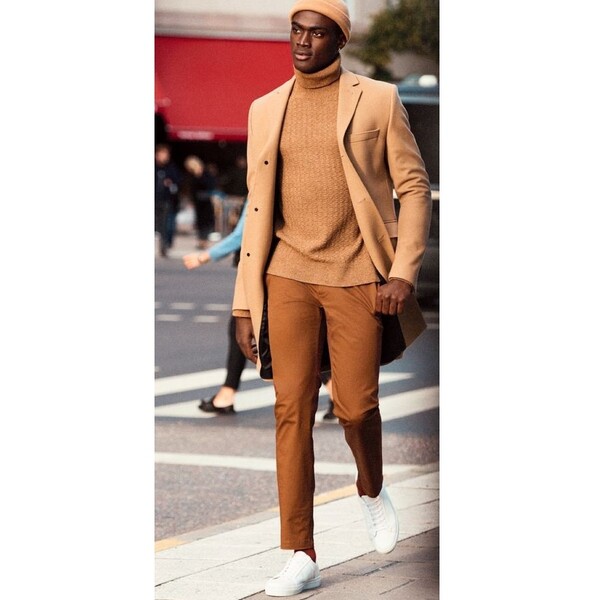 Need something more winter-appropriate? No worries; we've got your back in this 'what to wear to a casual wedding' guide. Featuring a beige blazer, brown pants, and a matching cable-knit, this laidback look works well in formal and relaxed settings. 
We don't recommend wearing a beanie to the event, as it screams 'retro hipster' rather than a romantic wedding. For those adamant about wearing a hat, why not fashion a newsboy cap instead?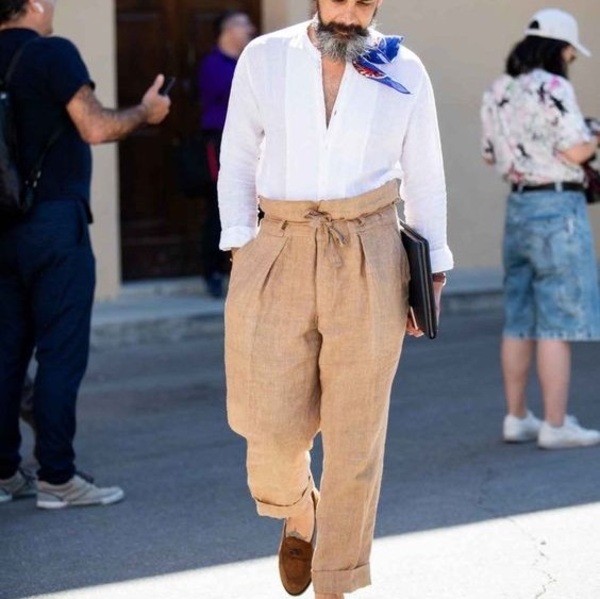 So, what do you wear to a casual wedding? I'm sure that half of Pinterest results will recommend a suit and tie combo. No shade to the tuxedo game, but there's a chance that you clicked on this article looking for other outfit ideas. 
As a more refreshing alternative, we recommend this relaxed look. Composed of linen pants, a tunic-style top, and a decorative neck scarf, this outfit totally screams 'wedding by the Italian Riviera' vibes. Of course, this look isn't complete with a pair of leather loafers.
What Type of Casual Wedding Outfits Can You Get?
The word 'casual' comes with dozens of connotations. To the average dresser, it's the go-ahead sign to don that everyday skirt. But, if you were to ask a veteran trendsetter, they'll offer up their own definition of casual by showing up with something extravagant.
Obviously, the best way to circumvent clothing confusion is to ask the couple directly. 
Unfortunately, there's a good chance that they'll provide a vague answer. For those in need of additional specifics, we'll show you what to wear to a casual wedding by offering up some common outfit ideas:
Ankle-length dresses: Full-length ball gowns should be reserved for the bride and black-tie weddings only. If you prefer to keep your legs concealed, we suggest a midi-cut dress instead
Short dresses: Minis and short skirts are totally acceptable to wear to a casual wedding. Just be sure to wear something that's tasteful in silhouette, as cheeky numbers are usually deemed inappropriate to wear
Tailored pants: Jeans and sweatpants are considered off-the-table. Instead, we suggest a pair of well-fitted trousers to mark the occasion
The white tee and blazer combo: This also extends to the classic button-up as well. It's an easy way to look stylish without the added effort
Jumpsuits: Considered the love child of dresses and tuxedos, one-pieces are an excellent way to show off your legs without revealing too much skin. If you're wondering what to wear to a casual wedding, jumpsuits are definitely worth considering
How to Choose The Best Casual Wedding Outfit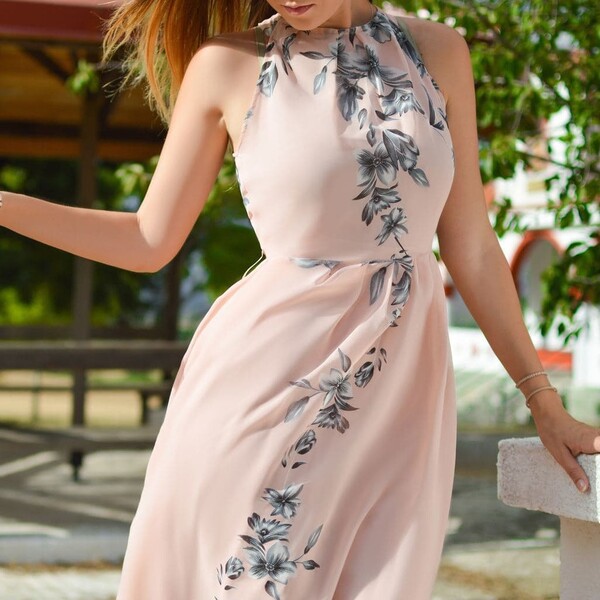 It doesn't matter if you're attending a casual ceremony or a black-tie event. Formalwear requires some effort on your part, whether that be styling or splurging. By no means are we recommended designer fits exclusively, as guests can find a decently-made piece for an affordable price.
At the end of the day, you should look expensive—but how is this accomplished? Hint: the best casual wedding outfits excel in four select criteria: value, quality, material, and fit.
High-quality formalwear is typically made out of silk, satin, wool, chiffon, cotton, and jacquard. They should feel durable and resilient under stress, and you can easily test this by simply moving around.
Of course, quality is also measured by the level of construction. Loose seams, ill-fitting silhouettes, and haphazard hems are usually the tell-tale signs of cheaply made garments. Comfort is another point to consider, as you don't want to be stuck in an itchy suit for the rest of the wedding.
Tailored garments, whether that be body con dresses or fitted suits, are the best way to look expensive while being on a budget. Yes, this does involve an extra fee from your seamstress—but trust me, it'll do wonders in elevating your look. We suggest paying close attention to how the piece looks on your shoulders, bust, waist, and butt.
Naturally, the best casual wedding attire will entail a hefty fee. You don't have to fork over thousands of dollars for a well-made piece, but you should expect to pay over $100. With that in mind, it's best to stay away from fast-fashion retailers, such as Forever 21 and Shein, in order to ensure quality.
How to Style Casual Wedding Outfits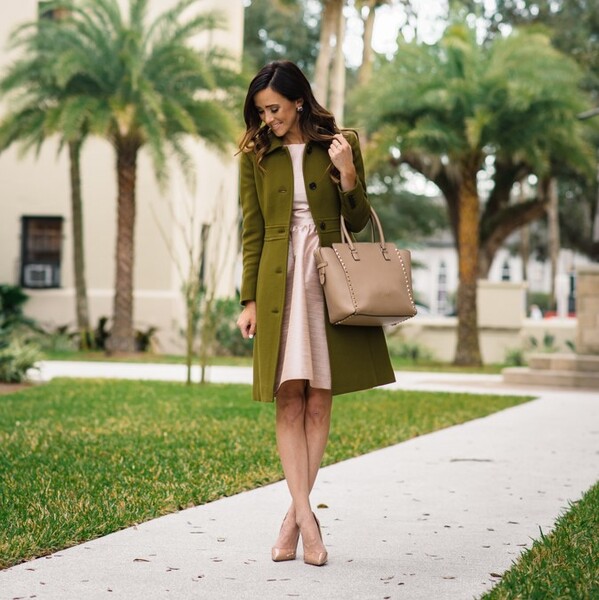 From the 12 outfits we've featured, we're confident that you've somewhat figured out what to wear to a casual wedding. Once you've settled on a final ensemble, it's time to do some styling. Below, we'll show you some common ways to pizazz your wedding OOTD before the big day:
Kitten heels: So, you're not a fan of flats or stilettos. With that in mind, what's considered a solid compromise? Kitten heels, of course! It's an elegant way to finish off an outfit. Plus, these shoes provide a bit of height to your final look
Clutch bag: Crossbody purses are intrinsic to the streetwear look. As a better alternative, we recommend swapping your everyday carry-on with a stylish clutch instead
The pocket hanky: For those adamant about wearing tuxes, we suggest a decorative pocket hanky for a pop of color
Tennis shoes: Adidas and runners are typically considered poor taste to wear to weddings. If you want to wear sneakers, we recommend a clean pair of white tennis shoes for a classier alternative
Dainty jewelry: Statement accessories can be a hassle and a half to wear. To mitigate frustrations, there's nothing wrong with donning a simple necklace and a pair of diamond studs
Neck scarf: You should never underestimate the power of a decorative handkerchief. Aside from fashioning it around the neck, you can always opt for a headwrap or makeshift bracelet instead
Fashion Tips to Avoid With Casual Wedding Outfits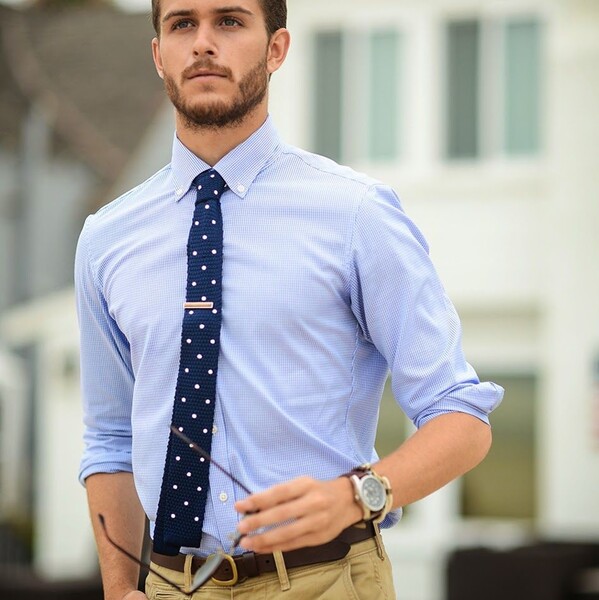 Just because the wedding invitation said 'casual' doesn't mean that you should show up wearing sweatpants and sneakers. Trust me; there are hundreds of styling tips to stay clear of when it comes to formal occasions.
To prevent any snickers, glares, and stares at the event, here are some fashion tips to avoid with casual wedding outfits:
Slides and flip-flops: Unless it's a beach-themed wedding, we recommend swapping your Birkenstocks and Crocs with heels or Oxfords instead.
White: It's considered poor taste to wear white at a wedding. As a safer option, we suggest creams and beiges as a better alternative.
Sweatpants: Athleisure is a no-go when it comes to weddings. This also includes crop tops, biker shorts, and leggings.
Jeans: Yes, jeans are the epitome of casual wear, but this doesn't apply if you're attending a wedding.
Baseball caps and beanies: If you want to wear a hat to a wedding, we suggest opting for newsboy caps, trilbys, fedoras, or the standard cloche.
Best Places to Buy Casual Wedding Outfit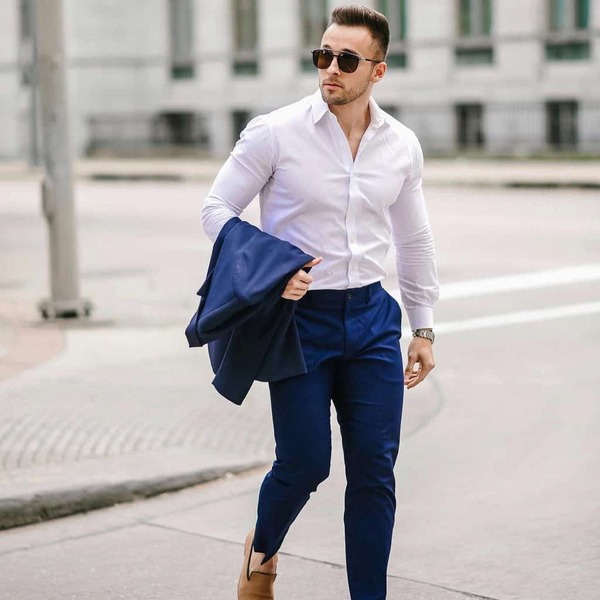 As we near the end of this 'what to wear to a casual wedding' guide, we thought it best to leave our readers with some shopping recommendations. Below, you'll find a list of reputable stores to consider.
BHLDN
Reformation
Moda Operandi
Farfetch
Indochino
Suit Supply
Final Thoughts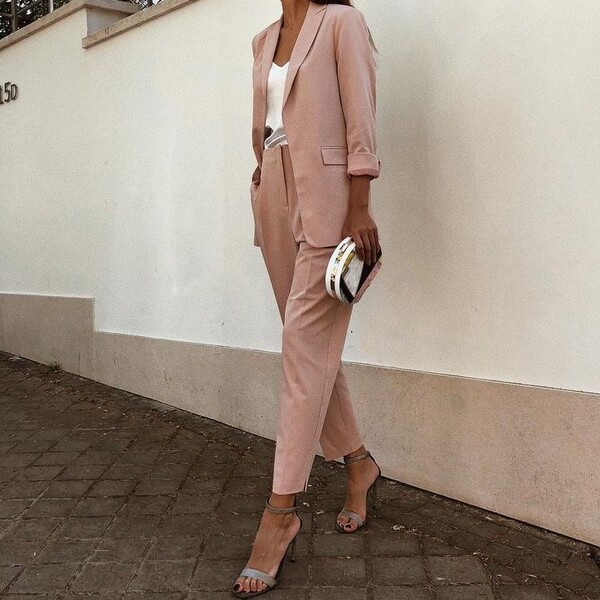 Compared to everyday styling, weddings require some serious fashion know-how. Of course, you don't need to be a self-made fashionista to know the ins and outs of outfit coordination.
Instead, it requires some brainstorming, a decent level of creativity, and confidence to pull a look off. We're confident that the 12 outfits we've featured are far from plain and boring—but we'll let you be the judge of that.
From jumpsuits to monochrome ensembles, here's to hoping that you're one step closer to figuring out what to wear to a casual wedding. Now it's time to worry about what gift you'll buy.
---
We can already hear those wedding bells. For more fashion tips, check out some of our other articles:
What To Wear To A Summer Wedding
What To Wear To A Fall Wedding
What To Wear To A Beach Wedding
Get Access to Exclusive Deals
Subscribe for free to get exclusive deals in your inbox. 100% privacy