What To Wear To A Party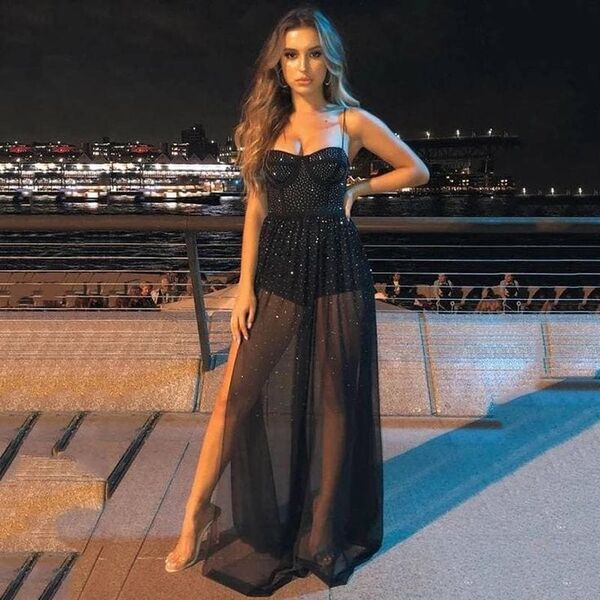 Parties are bright spots on everyone's monthly calendar. They're definitely something to work towards, especially for those who work a grueling 9 to 5 job.
From birthdays to Friday nights, the thought of bottomless wine, guacamole dip, and dancing ought to make those Mondays a bit more bearable. Naturally, it's important to dress for said event, even if it's occasional. 
Whether you're prepping for a sweet 16 or a bar-hopping extravaganza, finding the perfect outfit will typically take some time.
It should reflect the celebratory attitude of the occasion—which is especially true for vibe-specific get-togethers like Easter Sunday or New York City glam. Whatever the mood, I'll show you what to wear to a party using 12 outfit ideas. 
From sequined mini dresses to a casual pair of jeans, this 'what to wear to a party' style guide will include some notable OOTDs.
Coming up, I may or may not cover topics such as:
What to wear to a '90s party
What to wear to a '70s disco party
What to wear to a 2000s party
What to wear to a graduation party
What to wear to a masquerade party
What Makes Up A Party Outfit?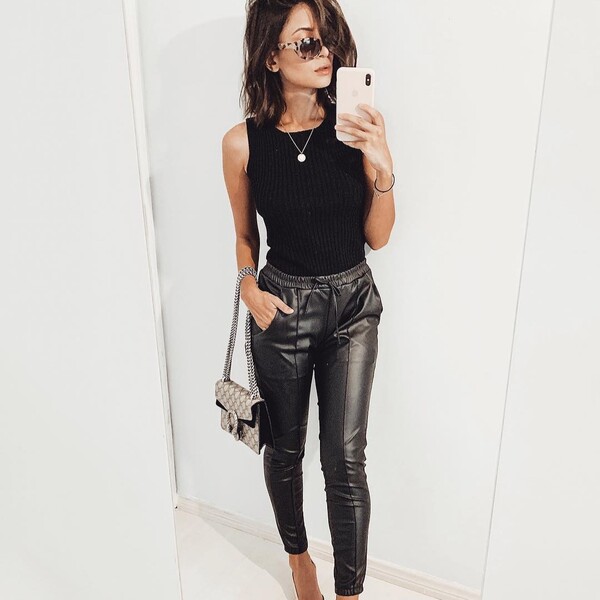 Party outfits depend on the theme of the party. There are dozens of vibe-specific events to consider—including masquerades, prom, birthdays, bar dancing, and tea parties.
If you're on the hunt for the perfect ensemble, it's important to take note of the setting itself.
For instance, Met Galas typically require an extravagant ball gown and high heels. On the other hand, casual Friday nights may entail a lax dress code of jeans, tees, and puffer jackets. 
For those in need of outfit inspo, I'll show you what to wear to a party using 12 OOTDs. Let's get started!
12 Outfit Ideas For A Party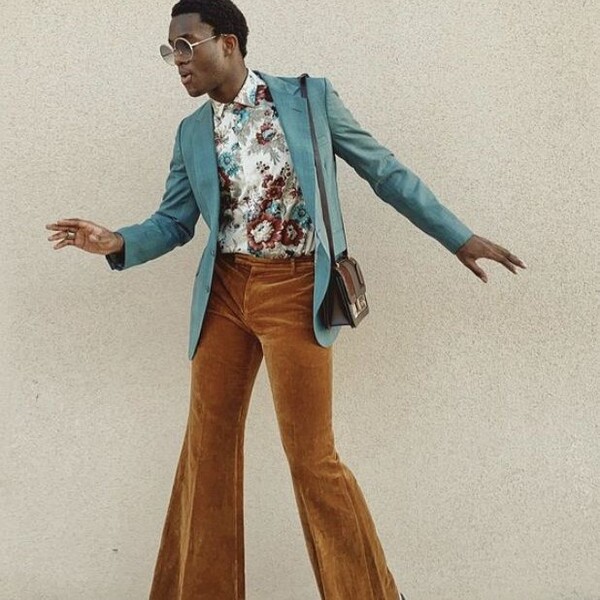 '70s-themed parties usually involve lots of floral print and suede. This outfit is no exception, as it includes a blue blazer, a flower power button-up shirt, and a pair of textured beige bell bottoms. 
Groovy in fit, it definitely exudes those quintessential Saturday Night Fever kind of vibes needed for such an event.
However, this ensemble is quite formal, which may not suit the mood of the celebration. To help keep things casual, I recommend swapping out the button-up with a graphic tee instead.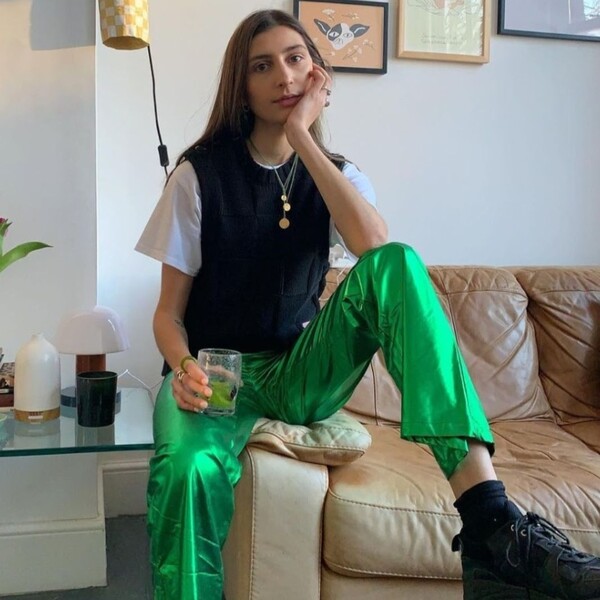 Rave-core is totally 2008, but for parties, it's a timeless aesthetic.
Bright colors, such as emerald green, are a must-have for active social events. This vibrant ensemble is composed of a pair of metallic pants, a black sweater vest, a white tee, and a set of matching sneakers. 
The muted colors of the top help to tone down the bold nature of the bottoms, which is ideal for those shy of in-your-face hues. To further match the wild vibe of the pants, I recommend topping this 'what to wear to a party' contender off with some silver jewelry.
If you type 'fun dress' in the Pinterest search engine, you're bound to find at least one Lirika Matoshi dress in the results. 
This New York-based designer is famously known for her creation of fairytale gowns. She's the creator of the Strawberry dress, which went viral on TikTok and Instagram. This dainty contender has yet to make waves, but it's definitely beautiful nonetheless.
Ideal for tea parties and prom, this fanciful number features a bustier, blue ribbon ties, layers of pink chiffon, and star-speckled confetti style throughout. Paired with transparent heels, it's the kind of gown that's guaranteed to make a dramatic entrance.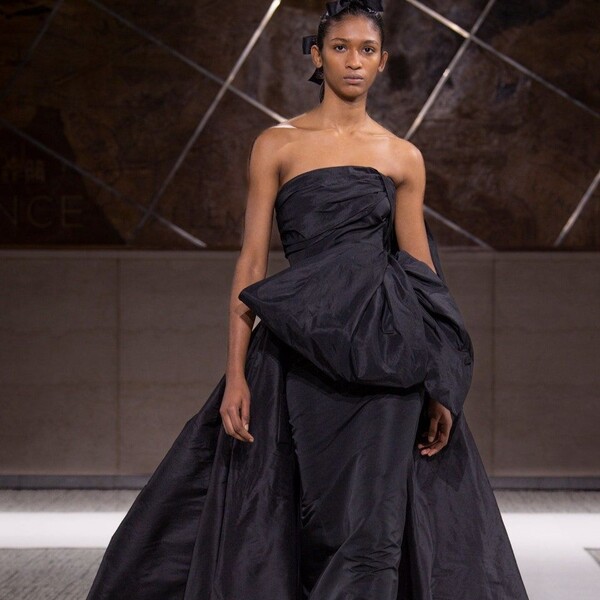 Masquerade balls are a once-in-a-lifetime kind of event. Naturally, it's important to give your outfit some forethought. This occasion usually calls for a white tie dress code, meaning that formalwear is absolutely necessary. Case in point, this dramatic number can do just the job. 
Featuring a gorgeous drape of black satin, this sleeveless number offers the right amount of class and sophistication needed for such a party. It certainly exudes those Phantom of the Opera vibes, which is coincidentally a popular theme for extravagant balls. 
In terms of accessories, this 'what to wear to a party' contender requires a set of dainty jewelry to help accentuate the look even further.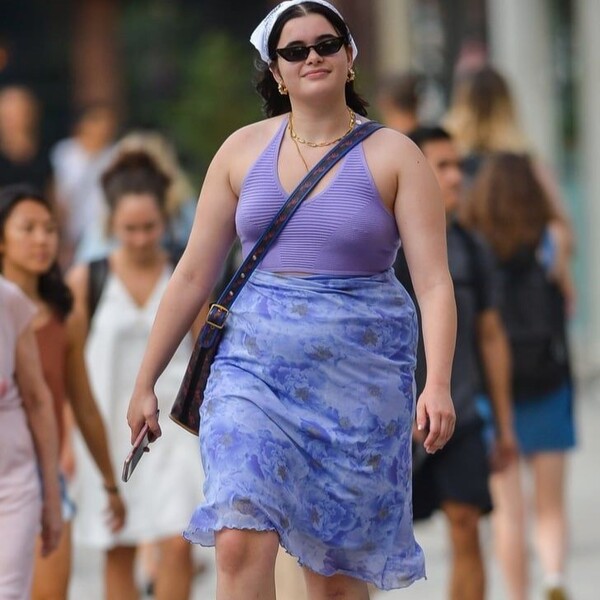 Ideal for '90s-themed parties, this Barbie-inspired outfit keeps things bright, flirtatious, and comfortable in humid environments. The purple tank top paired with the floral chiffon skirt is just *chef's kiss,* considering that they match perfectly together. 
It's relatively fitted in silhouette, which is great for those who want to show off their hot girl summer bod.
This 'what to wear to a party' contender is further complemented with a white headscarf, a set of shades, and a pair of Birkenstocks to help keep things casual.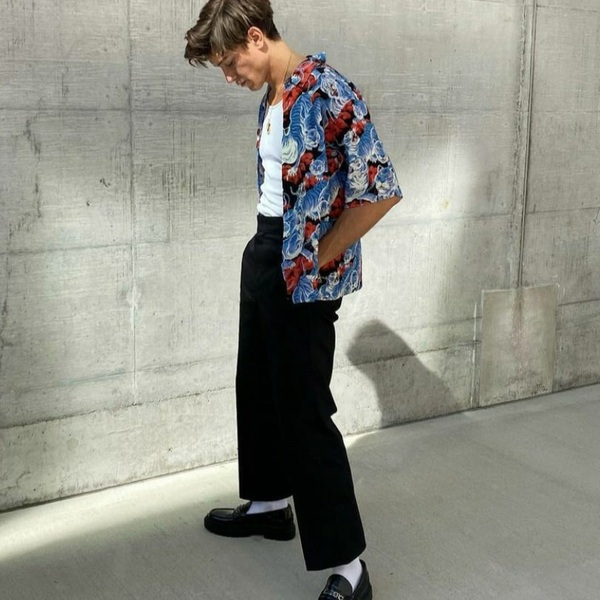 Sometimes parties aren't a mix of glitz and glam. On many occasions, it's a casual night in with beer and movies involved. Nevertheless, I still recommend looking your best. 
This stylish outfit strikes the perfect balance between lax and chic, as it's comprised of a printed button-down shirt, a white tank top, a pair of black pants, and a set of loafers for a touch of sophistication.
Relaxed in fit, it's definitely a godsend for those who hate stiff blazers and trousers. If you're wondering what to wear to a party, this is certainly something to consider.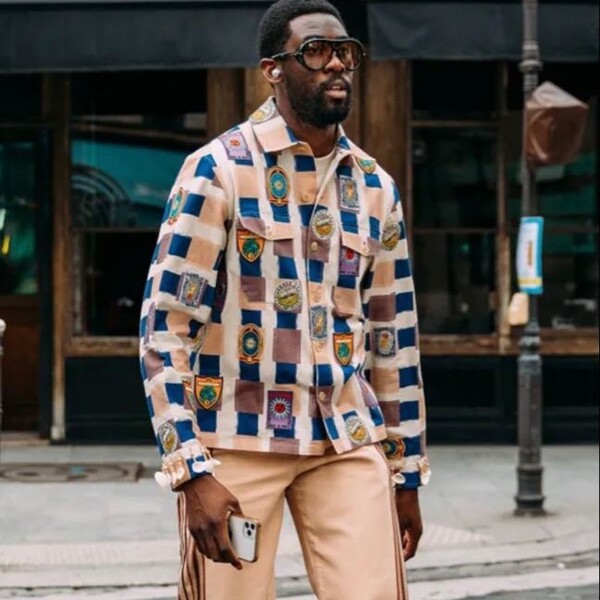 Menswear is often reduced to a limited wardrobe which includes jeans, tees, casual jackets, and tuxedos.
Obviously, that's a very narrow view of male-centric streetwear. If you intend to break social conventions, this 'what to wear to a party contender' can do just the trick. 
Composed of a checker print shacket, a pair of striped khakis, and a set of bright red shoes, it's definitely a refreshing alternative to everyday wear. And the oversized sunglasses are a nice touch, as they help balance out the cheesy tones of the OOTD.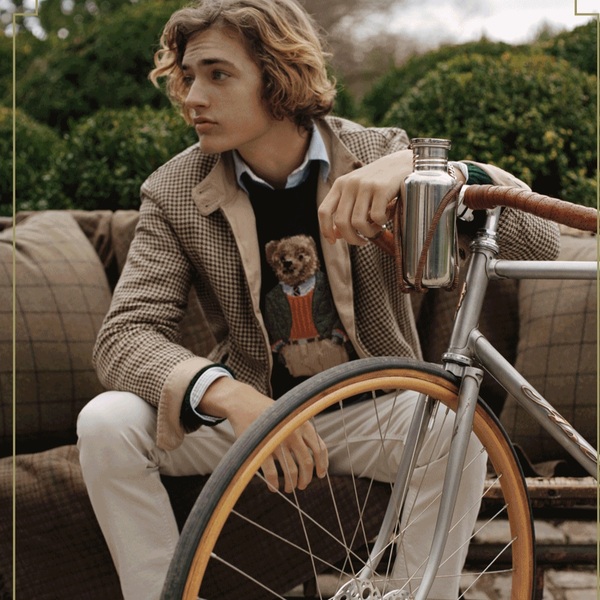 Cracking open cold ones with the boys doesn't always have to entail a pair of jeans and a beer-stained shirt. I suggest opting for the distinguished, old-English approach, such as this 'what to wear to a party' contender. 
Featuring a Ralph Lauren micro-plaid blazer, a grandma-knit sweater, a collared tee, and a pair of cream khakis, this sophisticated ensemble manages to balance 'class' and 'casual' without looking too extreme.
If mules seem too fancy for your liking, you can always swap them out for OG Chuck Taylors instead.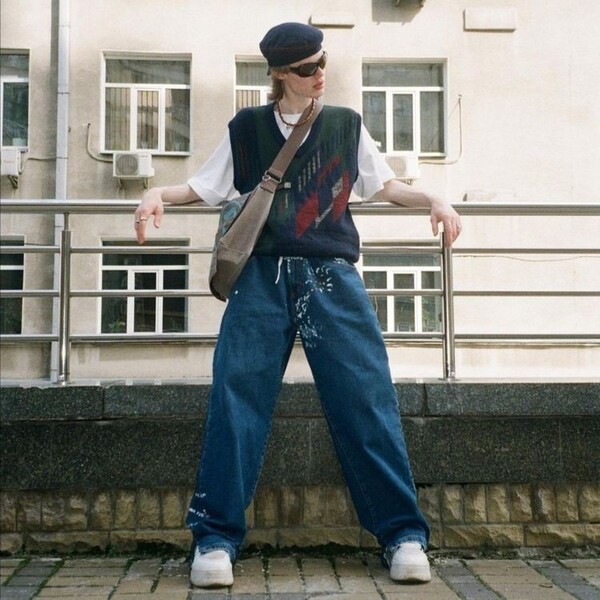 Getting an invite to a private poetry reading at a retro record shop is no small feat. I'll admit it's quite a niche party theme, but regardless—I'm here to provide outfit ideas for all social gatherings. 
To help guarantee respect from your fellow hipsters, this alternative ensemble is composed of a vintage sweater vest, an oversized white tee, loose-fitting jeans, and a pair of chunky white sneakers.
Accentuated with a black beret and sunnies, it definitely exudes those 'caffiene-run artist student' vibes needed for such an event.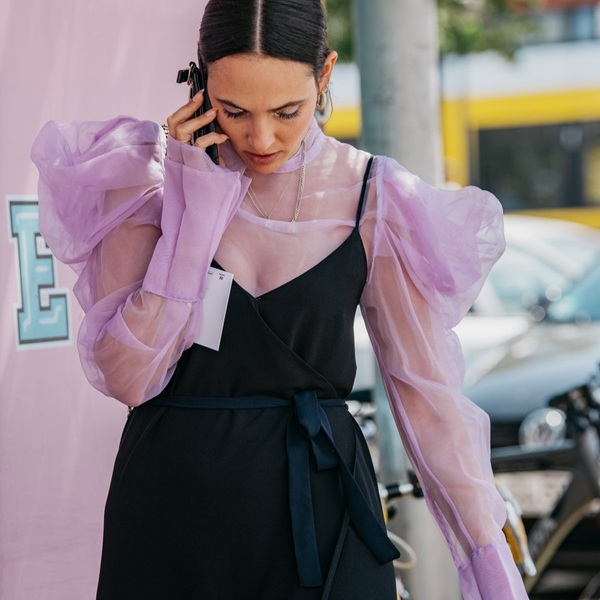 Not a fan of revealing cocktail dresses? If so, I recommend taking this 'what to wear to a party' contender out for a spin.
The lavender chiffon blouse does wonders by accentuating the simplistic vibe of the LBD. Plus, it provides a bit of coverage for those not fond of showing their shoulders and arms. 
If you require additional modesty for your legs, I recommend wearing a fun pair of printed sheer tights for some extra pizzazz. Ideally complemented with stilettos for a bit of height, this outfit is ready for New Year's Eve festivities and birthday bashes.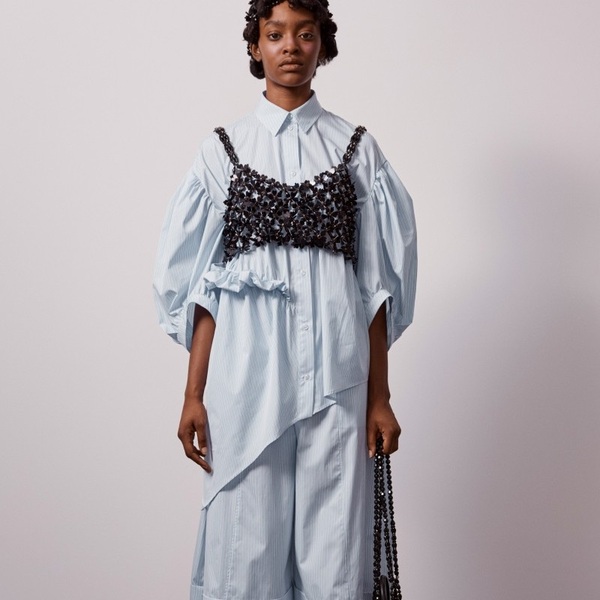 New Year's Eve festivities usually require an extravagant dress code. While it may seem tempting to opt for your usual pair of leather pants and a silk top, why not go all out before the year ends? 
This daring ensemble features a baby blue puffed blouse, oversized pants, and a black beaded tank top for some added glitz.
Complemented with a chunky set of heels, it definitely reflects the celebratory spirit of the coming age. Plus, it's fairly comfortable, given the OOTD's breathable silhouette.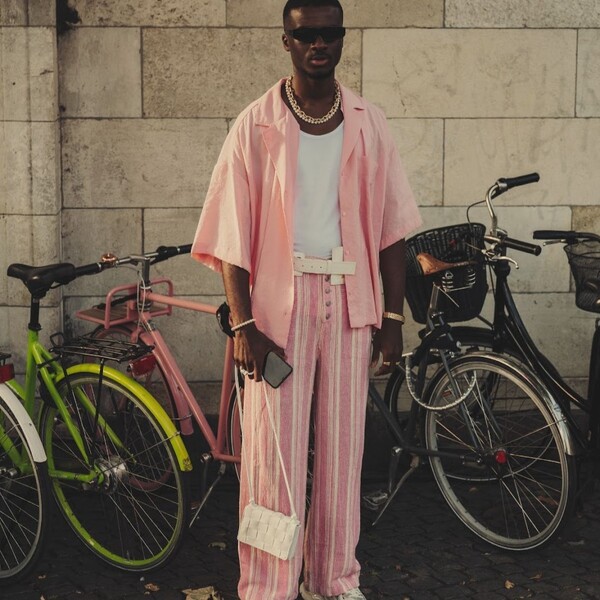 In need of the perfect pool party outfit? If so, pastel hues are the way to go. Subtle in design, they provide a more lux, romantic feel compared to in-your-face floral prints. 
The rest of the ensemble features a pair of matching striped pants, a white tee, and sneakers for a touch of streetwear finesse. Plus, the Bottega Veneta bag helps to elevate the sophisticated nature of the ensemble. If you'd prefer something more beachy, however, I suggest swapping the runners out for Birkenstocks instead. 
What Type Of Party Outfits Can You Get?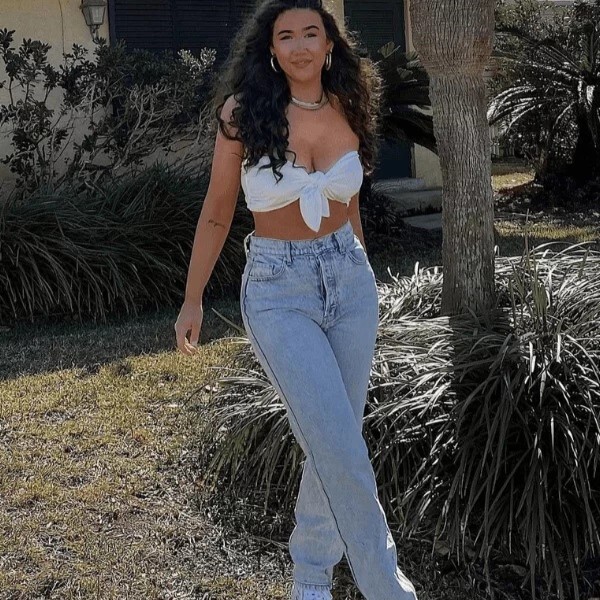 Party outfits rely on time, place, and weather. Formal event organizers will usually provide a dress code for invitees to follow. Casual occasions, on the other hand, are up to interpretation.
In that case, choosing your ensemble can definitely be a confusing and overwhelming process, as you don't want to look too basic or too extreme. 
If you require an in-depth list of options, I'll tell you what to wear to a party by discussing some themes to consider.
Formalwear: Those prepping for a wedding, funeral, or graduation ceremony should consider tuxes, dresses, and pantsuits as appropriate clothing.
Casual nights in: This occasion usually calls for a lax dress code. In some instances, wearing loungewear is totally acceptable.
Dive bars and dancing: Cocktail dresses and casual button-downs are the outfits of choice for this type of occasion.
New York City glitz: If the party calls for champagne, charcuterie boards, and lots of potential for Instagram pics, it's best to prep accordingly with an equally bright outfit.
Hot girl summer: Pool parties usually involve bikinis, sun hats, shades, espadrilles, and Hawaiian button-ups. This isn't the time to wear your regular go-to of jeans and a tee.
How To Choose The Best Party Outfit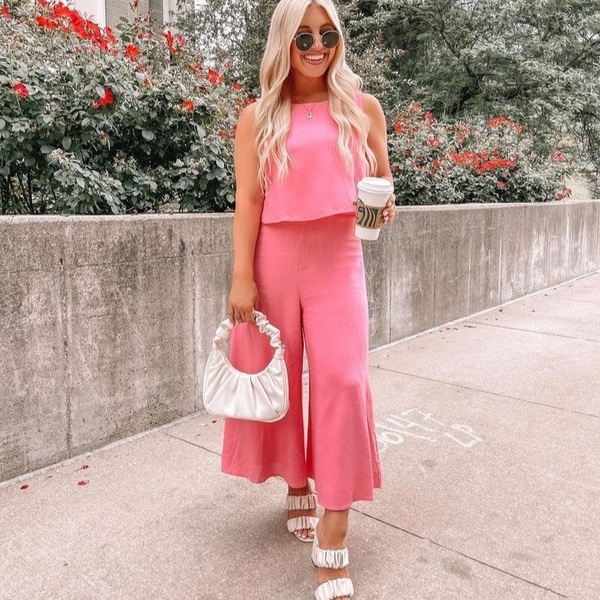 Parties present an opportunity to conduct another shopping spree. Most traditional wardrobes are free of statement pieces, as we typically search for the 'it' outfit online or in person.
While it's easy to cop a $20 matching set at your local fast fashion retailer, it's not recommended. 
Party outfits, while only worn occasionally, require some forethought. In a positive light, the best ensembles can be worn repeatedly.
Assets such as material quality, design, practicality, and price are things to consider when shopping. Premium fabrics, such as silk, satin, and denim, should be sought after, as they're known to be quite durable.
In addition, it's best to consider the event you're prepping for, as some occasions call for more breathable materials while others require more layers. 
And at the end of the day, you should feel comfortable in your outfit of choice. I don't recommend opting for cheap fabrics such as 100% polyester, as they're quite see-through and tend to feel flimsy.
Furthermore, design heavily depends on the theme of the party. For instance, '70s throwbacks will usually involve lots of flower prints and bell bottoms. On the other hand, masquerade balls call for evening gowns and tuxedos. 
Whatever the event is, I suggest finding a fit that's both appropriate and aligns with your current aesthetic. You should feel 'at home' with your ensemble, even if the occasion has a bizarre vibe.
In terms of practicality, party outfits usually embody a strange mix of comfort and uniformity. Obviously, dance ensembles will call for flexible and durable clothing—but that isn't always the case with form-fitting cocktail dresses and leather pants.
As a general rule of thumb, however, the OOTD itself should never limit the most basic of human movements. 
Price-wise, I suggest sticking to a limited budget of around $200. That should be more than enough to cover tops and bottoms. Naturally, this amount may double if you require accessories and a new pair of shoes.
How To Style Party Outfits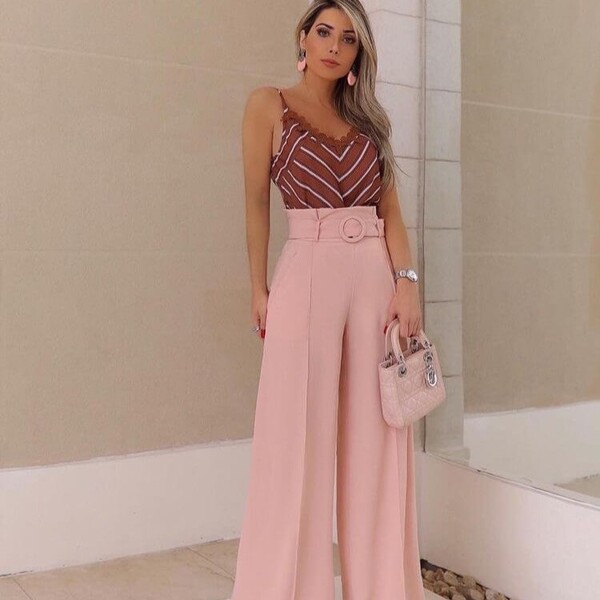 Aside from lazy-day Netflix marathons, party outfits are rarely subtle in aesthetic. Birthday bashes, New Year's Eve, and bar-hopping usually call for a fun mix of colors, prints, and unique materials.
Accessories are a must-have, too, as they help add some glitz to the final ensemble. Below, I'll share some trendy ways to style party outfits. 
Jewelry: Whether bold or dainty, adding a necklace or pair of earrings can help accentuate your final look.
Bright makeup: Most parties usually call for lots of color. So, wearing bright eyeshadow or a swatch of lipstick can help jazz up your ensemble.
Hats: Can't be bothered to style your hair? If so, you can never go wrong with a fun hat. Take this as an opportunity to sport your favorite paperboy cap or Panama hat.
Hair accessories: Speaking of poorly-kept updos, you can always rely on a cute set of barrettes, claw clips, and snaps to help disguise bad hair days.
A pair of fun shoes: Dull outfits can be heavily improved upon with a playful pair of shoes. This can include heels, sneakers, boots, and more.
Fashion Tips To Avoid With Party Outfits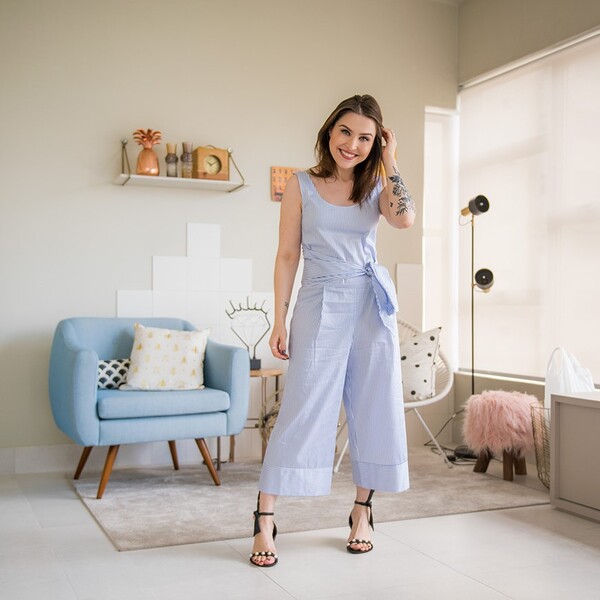 I encourage you to get especially creative with your party outfit. Most events call for bright colors, vibrant prints, and experimental fashion.
That said, there are a few fashion don'ts associated with festivity-based styling. Next up in this OOTD guide, I'll share some tips to avoid with party outfits. 
Time and place: As a general rule of thumb, you should always consider the event you're dressing for. For example, you don't want to turn up to a masquerade ball in a streetwear ensemble.
Your regular go-to: Unless it's a casual night-in with your closest friends, parties usually require a bit more effort. This isn't the time to wear cargo shorts and an ordinary tee.
Extreme maximalism: If your outfit impairs your ability to move, eat, or breathe, it's time to go back to square one.
Consider kitten heels, flats, or sneakers: Parties usually require being on your feet for the entire night. So, it's probably best to opt for a more comfortable pair of shoes.
The $5 Wish look: Fast-fashion retailers are notorious for cutting corners. As a word of caution, I don't recommend getting your party dress at sites like Shein or Romwe.
How To Take Care Of Party Outfits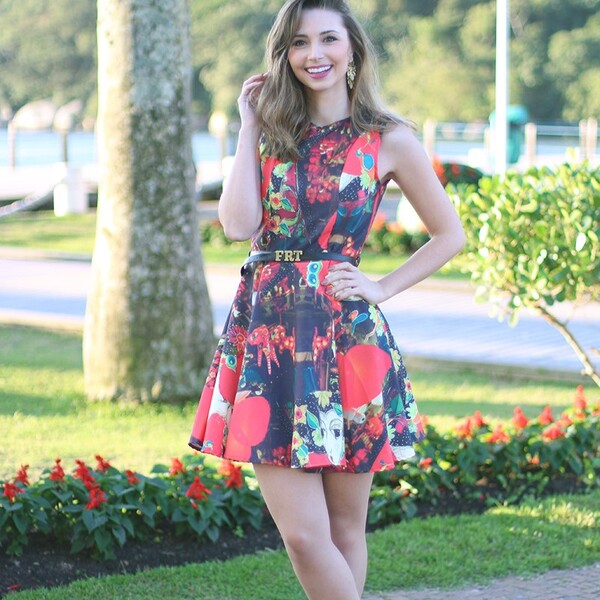 In most cases, party outfits don't require much TLC. If they're relatively free of stains and wrinkles, you can easily hang them up for future use. Those riddled with blemishes and creases, however, may require cleaning.
It's always a good idea to double-check the laundry tag of your chosen garment, as some may require professional help. But, for 'ordinary' clothing, a gentle solution of cold water and mild detergent will always do the trick.
Afterward, I recommend leaving your outfit to dry naturally instead of throwing it in the dryer. Doing so may cause wrinkles and shrinkage. 
Best Places To Buy Party Outfits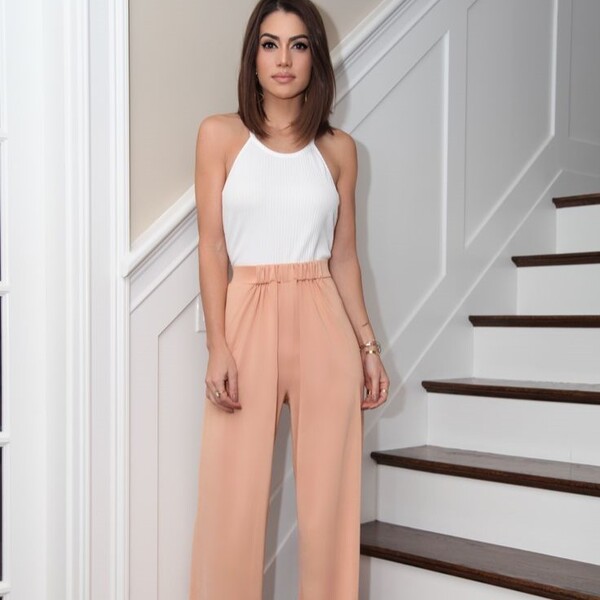 Care for some store recommendations? If so, I'll highlight a few trendy shops worth checking out:
Nordstrom 
Moda Operandi 
Reformation 
Nasty Gal 
Everlane 
Final Thoughts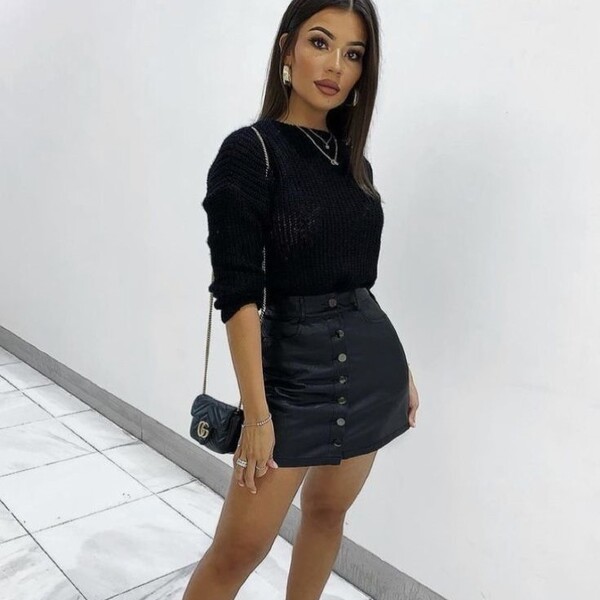 Figuring out what to wear to a party can be a confusing task. In a fit of uncertainty, we usually ask our friends and family members what their outfits are in hopes of getting some general ideas.
That said, I don't recommend blending in with the 'sheeple.' Birthday bashes and girls' nights out present a unique opportunity to get creative with your ensemble.
And after viewing the many themed events I've covered, here's to hoping that at least one OOTD put you in a party mood.
---
Be the fashionable life of the party with our other style guides:
What To Wear To A Birthday Party
What To Wear To An Engagement Party
What To Wear To A Graduation Party
Get Access to Exclusive Deals
Subscribe for free to get exclusive deals in your inbox. 100% privacy