What To Wear To A Rodeo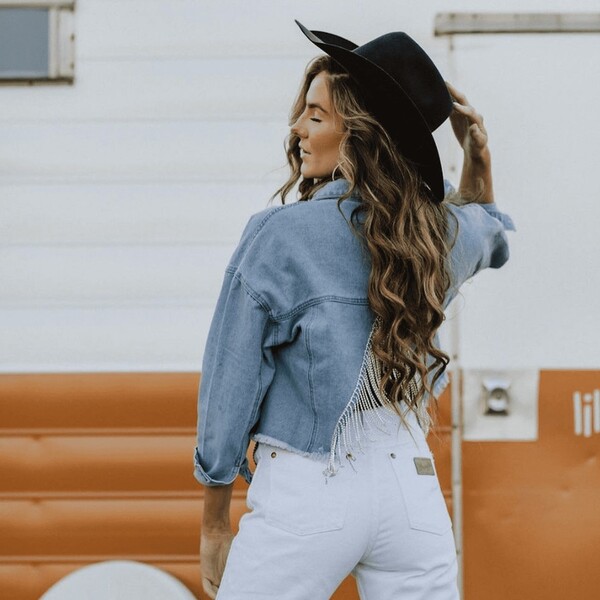 While you may want to roll your windows down and cruise to the closest rodeo in your area, it's imperative that you look the part. Canadian tuxedos are great and all, but is it a little too much to ask yourself to dress up a bit?
Certainly, it's not, and if you're looking for some help with how you can dress then you came to the right place. So grab a seat by the campfire, put down your copy of All The Pretty Horses, and let's get to business.
Will you learn what to wear to a rodeo by reading this article? You bet your prize-winning cattle that you will. Additionally, you'll learn about:
The history of rodeos
What mindset you should adopt when planning what to wear to a rodeo
What you should avoid when putting together a rodeo outfit
Where you can go to buy rodeo outfit pieces
You'll also find this guide useful if you've searched for any of the following terms:
Cute outfits to wear to a rodeo
Outfits to wear to a rodeo
Rodeo outfit ideas
Rodeo outfit girl
Plus size rodeo outfit ideas
Cute rodeo outfit ideas
Women's rodeo outfit
Sexy rodeo outfit
What Is A Rodeo?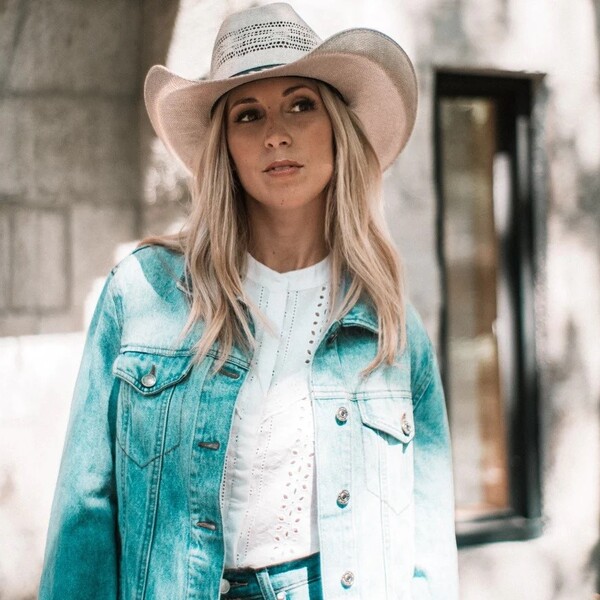 Here are two words that don't seem like they belong together: 'rodeos' and 'equestrian.' However, as different as they may seem, rodeos are technically equestrian affairs.
People usually think about polo and upperclassmen when they hear the word 'equestrian,' but rodeos show that the everyman can ride a horse.
Well, not literally every man, since being a cowboy in a rodeo requires world-class talent. These talents are broken down into several different sports including:
Bull riding
Bareback bronco riding
Tie-down roping
Barrel racing
There are other rodeo events, but these are just some of the main attractions. They all feature a cowboy or cowgirl trying to overcome a horse or bull in some shape or form.
The best way to look at a rodeo is as an all-encompassing event that features multiple sports. Essential to the experience are the fans or the spectators who cheer on the brave cowboys and cowgirls.
Now, there are different expectations about what to wear to a rodeo depending on if you're a crowd member, a cowboy or cowgirl, or a horse. For obvious reasons this article is only going to focus on how you should dress if you're going to a rodeo as a spectator.
History Of Rodeos
As you can probably assume from the previous section of this 'what to wear to a rodeo' guide, the history of these equestrian events isn't exactly straightforward.
You could argue that rodeos date back centuries to the Spanish vaqueros, but I'm going to focus on the direct lineage between Mexican vaqueros and modern rodeos.
The word 'rodeo' itself has been around for nearly 200 years and entered the English language as a way to describe the event of gathering cattle. 
The event comes from the Spanish tradition of rounding up cattle, which came to North America in the 1800s and became so vital in Northern Mexico and the Southern United States that 'cowboy' became an official job title by the end of that century.
People took that job and created 'the rodeo' based upon it in the 1820s. In these early events, cowboys squared off against one another in various cattle–roping competitions.
It was a head-to-head contest to see who was the most skilled at their profession. The first official rodeo contest was held in Deer Trail, Colorado in 1869 and followed that same template.
Two decades later in 1888, Prescott, Arizona held the first professional rodeo in history—a distinction it earned by charging admission fees for fans and by giving out prizes. Who knew that all you needed to do to make an event professional was to give and take money from people?
Joking aside, rodeos quickly became entertainment staples in North America. They became mainstream athletic events and had their own host of major players like Annie Oakley and Buffalo Bill Cody.
This led to a surge in recognized rodeos like the Pendleton Round-Up and the Calgary Stampede—the latter of which draws in nearly a million visitors every year.
The only problem with the rising rodeo trend was that there were no standardized rules for these events. How can you have a world champion without any rules that everyone abided by?
This was the question that caused numerous rodeo associations to start assembling in 1929. They acted as governing bodies for the sport so that nobody could claim to be the 'roughest and toughest cowboy that ever set foot on God's green earth without the accolades to back it up.
And backing it up is exactly what people started to do. Athletes began specializing in rodeo events to the point that they developed the skill set necessary to compete without ever stepping onto a ranch.
As such, rodeos evolved from being places where cowboys and cowgirls could prove their skills by showcasing the abilities needed for their jobs to becoming true athletic events.
Some may scoff at this commercialization of rodeos, but others welcome the more prestigious attitude that surrounds them.
By this point, you might be wondering what in tarnation this all has to do with knowing what to wear to a rodeo.
Well, the grassroots nature of the rodeo and the recent trend toward sports entertainment puts the spectacle in an interesting place. There are elements of athleisure and cowboy apparel that come together in a way that you won't find anywhere else.
That means you have more options when it comes to fashion than you would if you were to visit a ranch. To give you an idea of what options you can choose from, I've included a few outfit ideas below.
4 Rodeo Outfit Ideas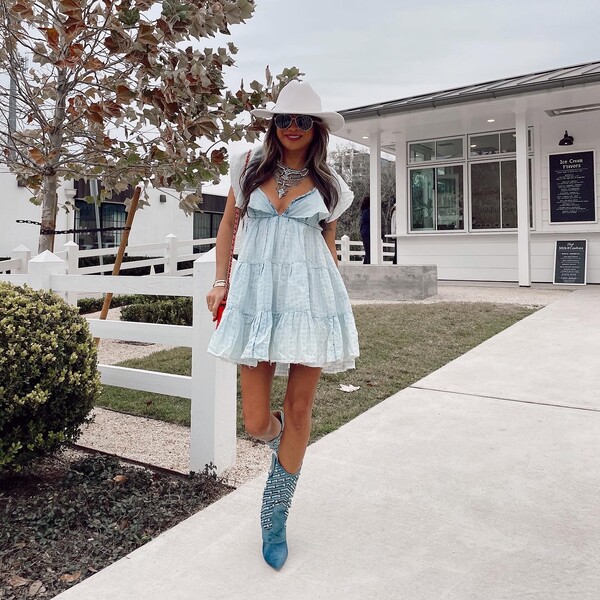 Chances are, you weren't expecting an MF Doom reference in this guide, and while you wouldn't want to pull up to this function with a metal mask, there's always a place for you to dress up like a rhinestone cowboy.
The classic elements of a cute rodeo outfit show up here (the hat, the boots, etc.) but the bedazzling makes everything pop.
It has glitz and glamor, which isn't something you'd normally get from a rodeo outfit. So, if you want to dress up like a cowgirl princess without a crown, then this is the look to go for.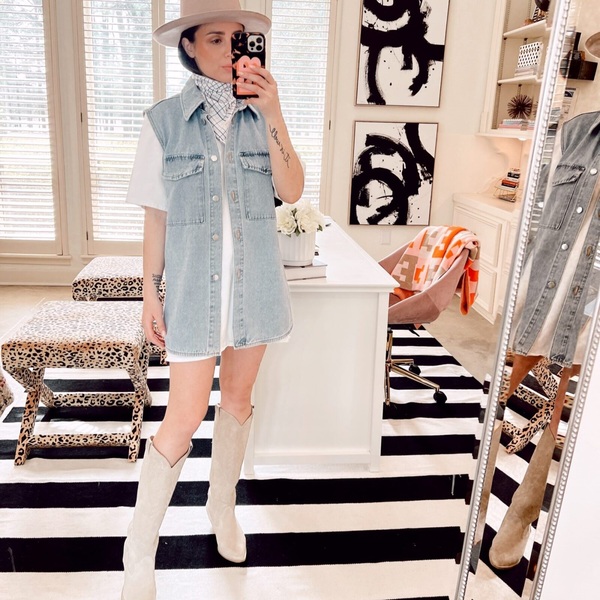 There are always ways to retool the common elements of a rodeo outfit so that they take on a new life. Case in point, the denim vest.
People usually wear jeans or a denim jacket to rodeos, but rarely do they sport a vest like the one in this example. It runs a little longer so it also doubles as a dress of sorts.
Plus, the model repurposed a bandana to serve as a pseudo–scarf. That's another touch that makes this outfit look fashion-forward without breaking far away from the cowgirl vibe.
It's a women's rodeo outfit that showcases that you're 'in the know' about style but that you can still lasso with the best of the boys.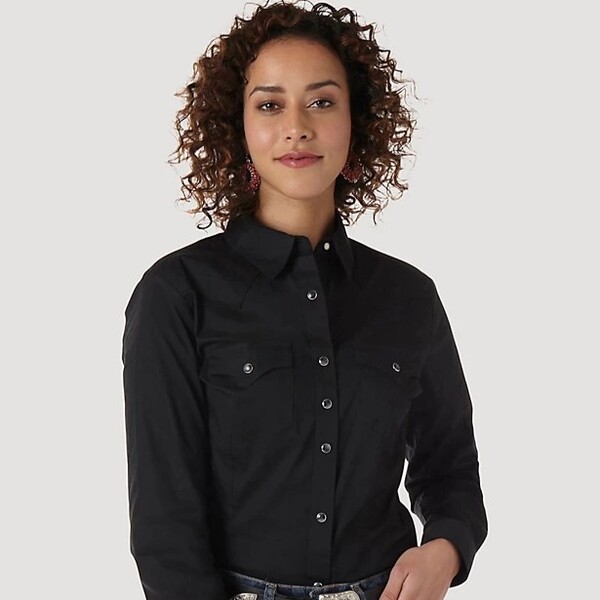 American Gothic is a literary genre that has its roots in the cowboy and Southern US culture but with a pinch more darkness. It's a favorite among serious novel readers and it also happens to be a good basis if you're planning what to wear to a rodeo.
In truth, this style is more reserved than other rodeo outfits. There are no cowboy hats, spurs, or assless chaps. Instead, it has a tight-fitting black button-up shirt that slinks into a pair of high-rise jeans.
Now, there are two details that make this outfit rodeo-ready. The first is the silver accents on the shirt's buttons.
The next is that the jeans are dark-wash and not light-wash. Both of these little touches are instrumental in cementing this look as the 'intersection of Americana and goth'—instead of teetering too far to either side.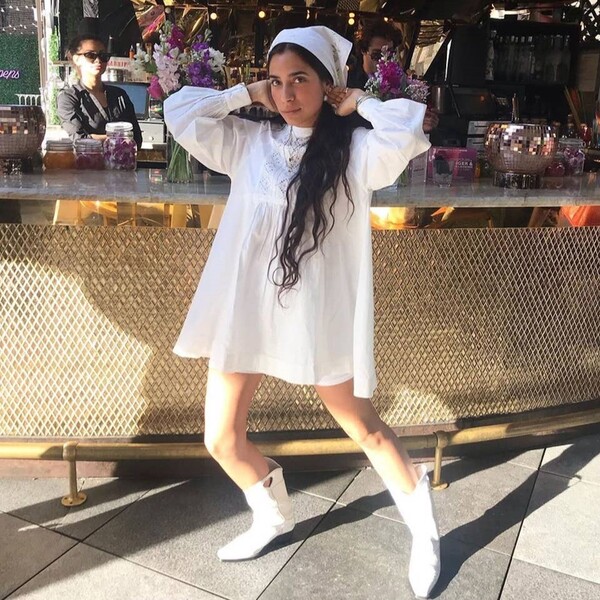 If you really want to break away from tradition then this outfit is a great template to follow. Once again, it has many of the key pieces included in a typical rodeo ensemble (are you starting to see a trend here?) but molds them to suit the model's taste.
You normally wouldn't see an all-white outfit at a rodeo because they're not necessarily the cleanest events.
However, you don't need to get down and dirty unless you're on the back of the bucking bronco. This all-white look gives off an almost saintly vibe that'll stand out amongst the flannels and jeans in the crowd.
Again, this outfit works because it still contains the basic elements of rodeo attire. For instance, there are cowboy boots to keep the connection to the performers alive and the shirt's stitching near the neck is as classically Southern as beef chili and cornbread.
What Type Of Rodeo Outfits Can You Get?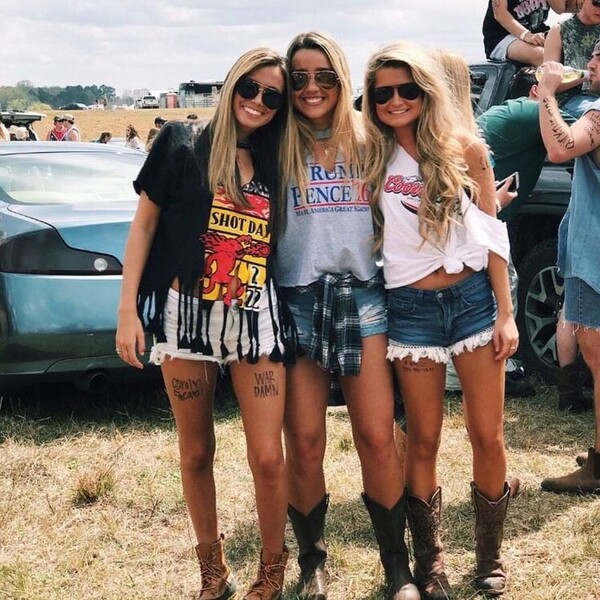 One of the best things about planning what to wear to a rodeo is that, aside from a few essential items, it's a free-for-all.
As the examples I've included above show, there are plenty of ways that you can modify and personalize your outfit to represent you without making you stick out like a sore thumb.
These are the three main pieces that are commonly found in a rodeo outfit. You don't need to include all of them, but aiming to include at least two will do wonders for you.
Cowboy boots
A flannel shirt
Denim (either jeans or a jacket)
Notice how I didn't include cowboy hats on the list? That's not to say that they're not worthy additions—far from it—but that they're an implied item.
You don't need them to look good at a rodeo nor are they essential for chasing after the cowboy vibe. Include them if you like, but don't feel like you need to include them or else you'll get booted for breaking the rodeo dress code.
How To Choose The Best Rodeo Outfits
Most people know what they like in terms of jeans and flannels, so I won't cover those here. Instead, I'll help you notice the different features of cowboy hats and boots because those elements aren't so common.
Cowboy hats come in many different sizes and styles, so it's worth gaining some knowledge about each of them and their purpose. They can drastically affect the perceived proportions of your head, so you want to buy one that'll work with your jawline and height.
On that note, consider whether you want a straw hat or a leather one. They give off different vibes, so think about the vibe you're chasing after and find one that matches that.
There are several subcategories of cowboy boots which can be broken down by height, material, and fit. However, unlike cowboy hats, you can't just take off a pair of boots in public. That's why you shouldn't balk at the idea of investing in a good pair of cowboy boots.
Additionally, a solid set of cowboy boots can be worn outside of rodeos. You can wear them in everyday outfits, so you may as well invest in a good pair.
How To Style Rodeo Outfits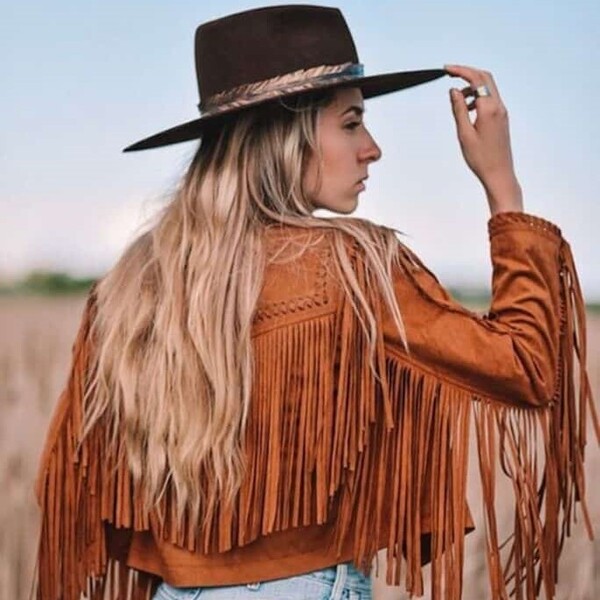 Knowing what to wear to a rodeo is a lot like riding a horse—it comes down to feel. You want to make yourself feel like you're part of the occasion instead of rebelling against it. Therefore, grant yourself some freedom with what you wear.
For instance, if you don't often wear vests, boots, or flannels, then this is the time for you to break them out. All of these pieces are cowboy and cowgirl items, so you'll be keeping up with tradition by wearing them.
That's sort of the key to planning what to wear to a rodeo. Basically, you want to keep the cowboy lineage alive without sacrificing your individuality.
Fashion Tips To Avoid With Rodeo Outfits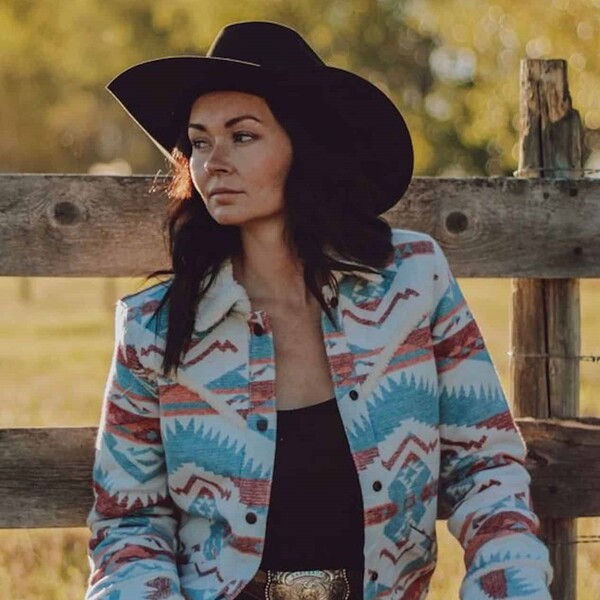 It can be easy to fall into the trap of going all–out when deciding what to wear to a rodeo.
Your cowboy boots, hat, belt buckle, flannel shirt, cuff-links, dark-wash jeans, and sheriff star can seduce you, poisoning your mind and tricking you into believing that these items will look good together.
Sadly, that's not always the case. You don't want to go overboard with cowboy attire. But how can you know what too much, too little, and just right look like? Well, follow the template I laid out earlier in this guide. Select two big pieces and base your outfit around those.
Another mistake is to develop tunnel vision when plotting your outfit. If you think that you can only dress a certain way or that there's a rigid dress code for rodeos then you're limiting yourself.
This mindset can lead to the last problem wherein you feel like you have to dress like a cowboy or cowgirl so you load your outfit with as many frills as possible.
The easiest way to avoid that is by opening up your mindset. Remember, you're the one going to the rodeo, so you should find a way to best represent yourself. Don't let yourself conform to standards that others have set.
A final tip that I'll include is that rodeo fashion is different than modern fashion. You might notice that modern streetwear trends include baggy pants and shirts, taking the focus away from the body's natural shape.
This style isn't popular at rodeos because cowboys and cowgirls often wear traditional, if not outright conservative, outfits that hug the body.
The point that I'm trying to make is that you won't find many oversized clothes at rodeos. If that's your personal style then play around with how you can work baggy items into your outfit—but do so tastefully.
For example, you don't want to sport JNCO jeans in a venue where people are keeping things tight so that there's nothing for the horses to latch onto.
How To Take Care Of Rodeo Outfits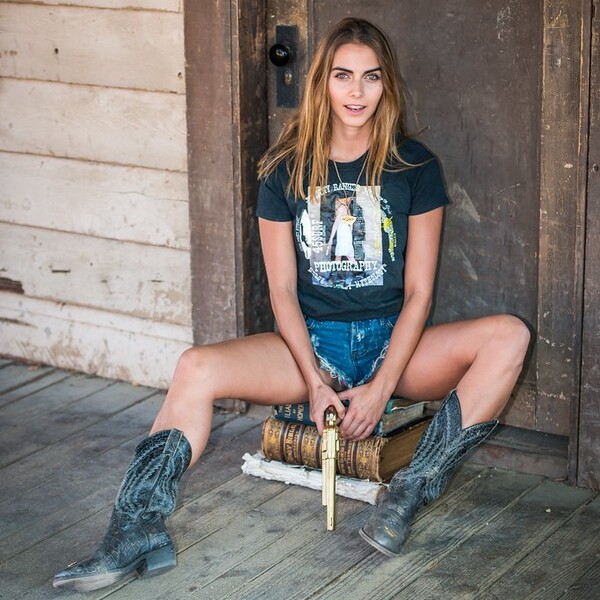 Since many of the pieces that make up rodeo outfits are made from tough materials like leather and denim, they don't require too much maintenance.
However, you definitely don't want to put any of them in the dryer. Just keep the dust and debris off of them and give them a good wash every once in a while.
Best Places To Buy Rodeo Outfits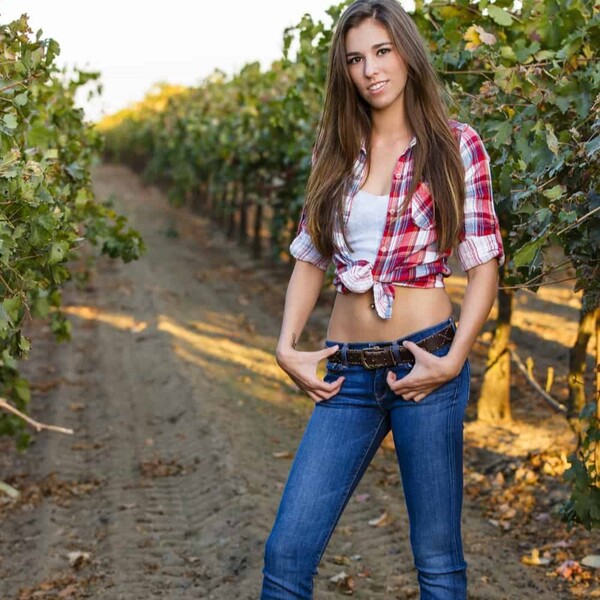 Here are some of the best places to buy the main components of a rodeo outfit:
Lucchese
Ariat
Durango
Tecova
Frye
Final Thoughts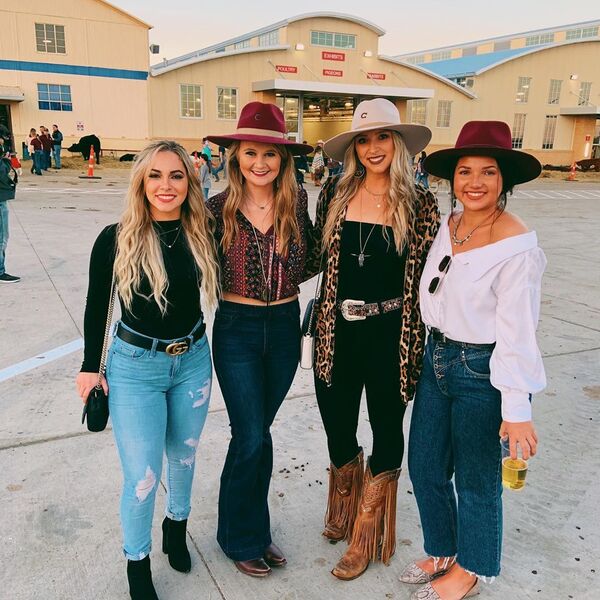 Unless you're sitting on the back of a bronco that's determined to chuck you off, you don't need to fret about what to wear to a rodeo.
So long as you know the vibe and modify it to your liking then you'll fit the occasion. Fashion is about expression, and so too are rodeos. So, take it easy, partner, but take it nonetheless.
---
Looking to up your fashion game? We've got you covered:
What To Wear To An Engagement Party
Get Access to Exclusive Deals
Subscribe for free to get exclusive deals in your inbox. 100% privacy