9 Best Burberry Shoes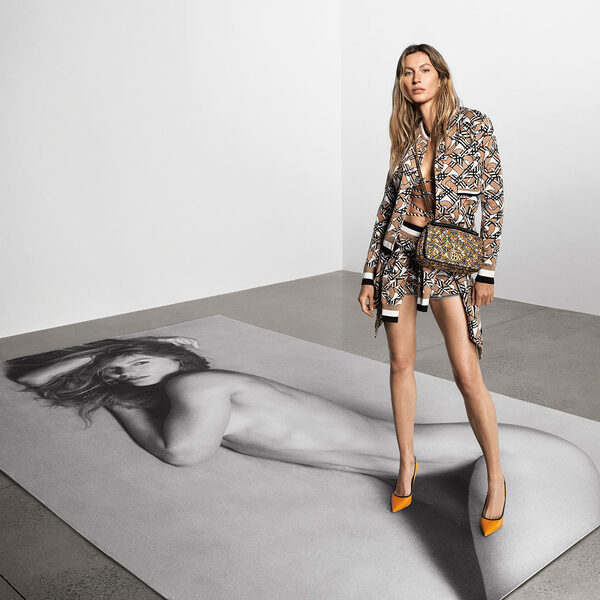 I think it's safe to say that Thomas Burberry never imagined his brand would mix and mingle with haute couture, especially when it comes to Burberry shoes.
That said, the company's long-standing tradition of designing quality apparel and outerwear with British finesse blends well with today's high fashion. 
Since 1856, Burberry's inventory began to quickly expand outside of performance wear. And nowadays, their collection features a glimmering assortment of luxury bags, scarves, and shoes. 
If you're looking to treat yourself, perhaps it's time to go on a good ol' shopping spree—designer style. I've gathered some of the best Burberry shoes that are sure to spark that 'Cinderella' moment. 
Finding The Best Burberry Shoes
Burberry has been in business since the mid-19th century. Its esteemed reputation in the fashion industry heavily relies on the brand's level of quality control. With that in mind, I think it's safe to say that Burberry shoes are nothing less than expertly constructed.
The company utilizes a premium assortment of materials, including lambskin leather, cotton canvas, and stretch jersey. Durable in build, there's no need to worry about low-tier craftsmanship here.
With options for men and women, finding the best Burberry shoes is no easy feat. There are dozens of stunning designs to choose from. Considering their hefty price tag, it's important for shoppers to assess the current aesthetic before settling on a pair.
The 9 Best Burberry Shoes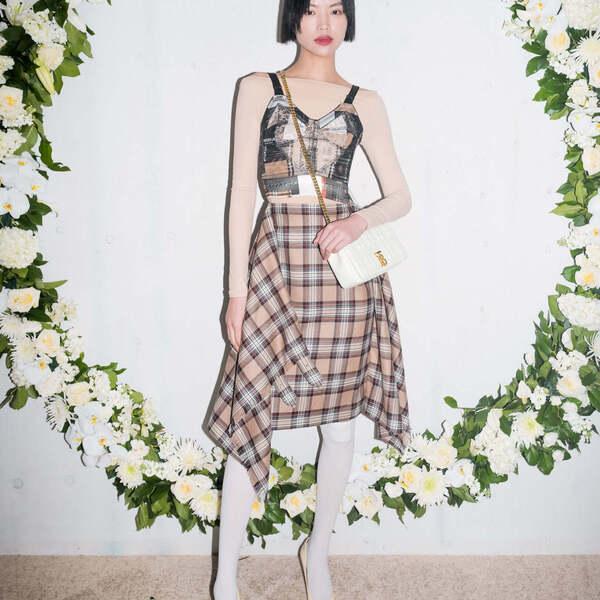 Compared to Gucci and Dolce & Gabanna, Burberry shoes exude a sense of old-school sophistication and elegance. It's partially due to the brand's iconic tartan print, which has been around for decades.
For those looking to deviate from this traditional pattern, don't worry. There's a broad assortment of Burberry shoes that have a different design—which includes a select few from my list. 
#1: Burberry - Tb-logo Leather Derby Shoes - Mens - Black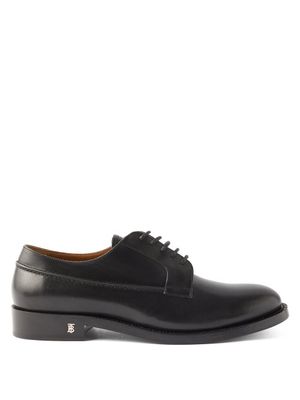 ---
#2: Burberry monogram motif derby shoes - Black
---
#3: Burberry monogram motif pointed-toe ballerina shoes - Black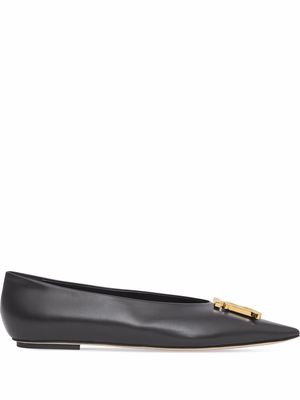 ---
#4: Burberry Vintage Check ballerina shoes - Neutrals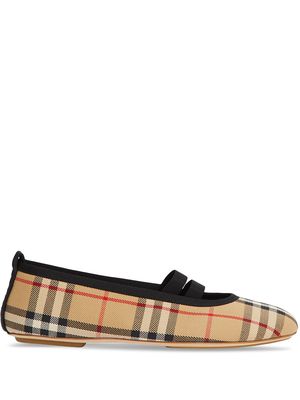 ---
#5: Burberry Kids logo-detail leather ballerina shoes - Black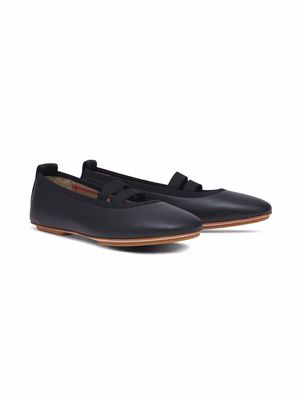 ---
#6: Burberry brogue-detail Derby shoes - Black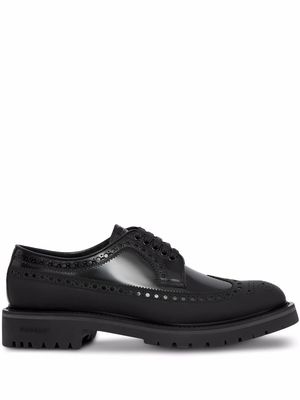 ---
#7: Burberry logo-detail ballerina shoes - Black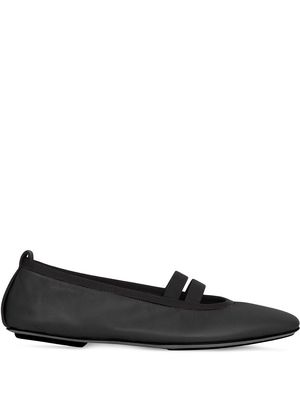 ---
#8: Burberry Kids logo-detail Vintage check cotton ballerina shoes - Neutrals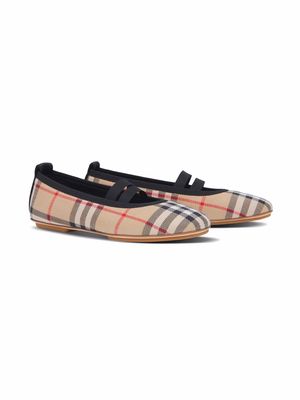 ---
#9: Burberry Kids Icon Stripe-detail ballerina shoes - Black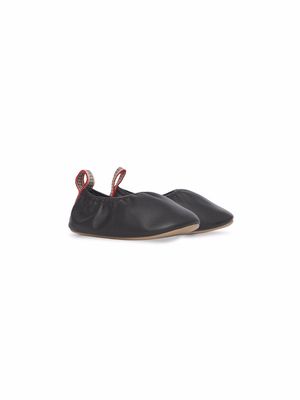 ---
What Are The Most Popular Burberry Shoes?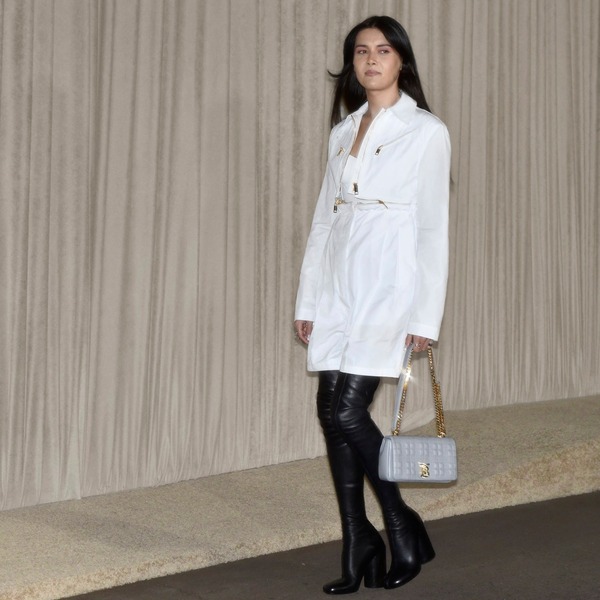 Out of the 9 designs I've featured, I'm confident in saying that only the best Burberry shoes were included. But for those in need of additional recommendations, here are a few more designs worth considering.
The Vintage Check Patent Leather Sandals 
The Burberry Slip-On Sneakers
The Vintage Check Cotton Sneakers 
The Vintage Check Slides 
Do Burberry Shoes Run True To Size?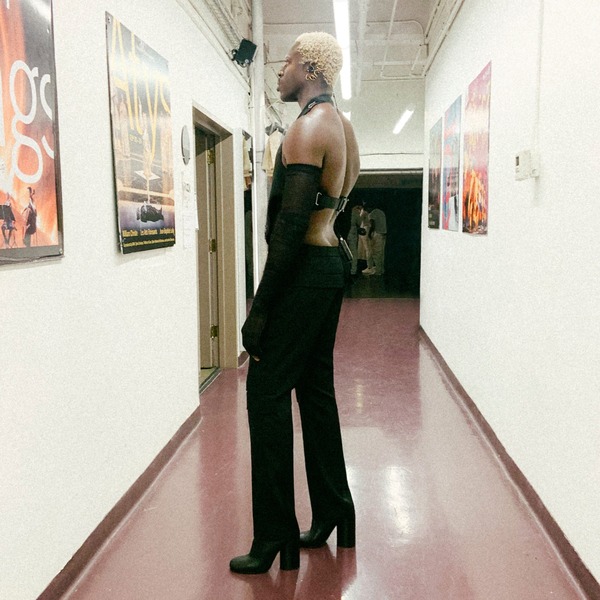 According to a few online customers, Burberry shoes tend to run small. So I recommend opting for a half-size-up just to be sure. It also doesn't hurt to double-check their size chart before heading to checkout.
How Can You Tell If Burberry Shoes Are Real?
Chancing upon a designer item on Facebook Marketplace is not a rare occurrence. There are dozens of counterfeits online, so it's best for customers to be wary of their purchases.
If you happen to encounter a pair of Burberry shoes, there are ways to easily authenticate it. This includes:
Double-check the logo. Some designer dupes feature off-fonts and misspellings.
Verify the print.
Conduct a quality control test by checking its construction and durability.
Where Are Burberry Shoes Made?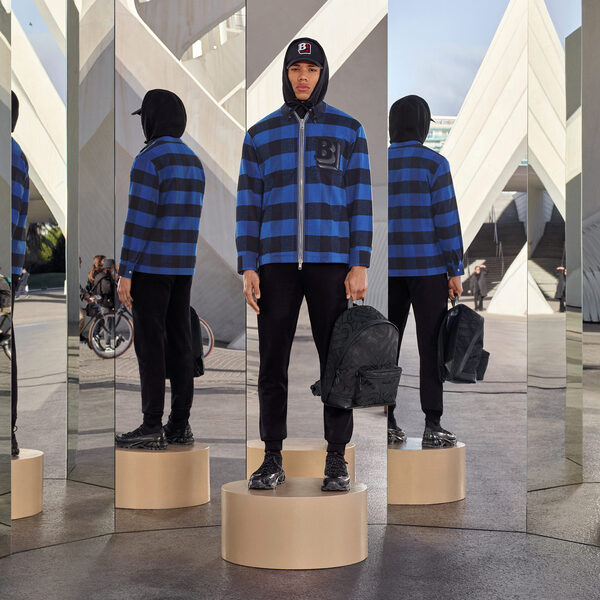 Burberry shoes are made in several countries. This includes Poland, Spain, India, England, and China. 
Are Burberry Shoes Good Quality?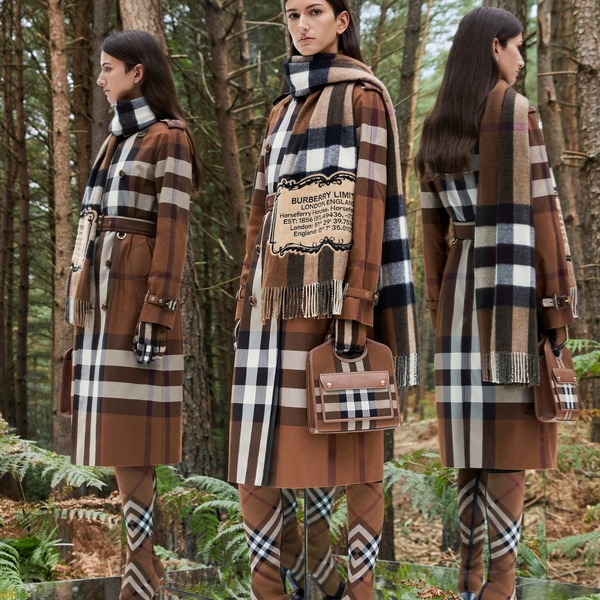 Absolutely! The best Burberry shoes are constructed with premium materials, including lambskin leather and stretch jersey.
Plus, they feature quality craftsmanship, so you don't have to worry about loose threads and uneven stitching here. 
Can Burberry Shoes Be Unisex Or Gender-Neutral?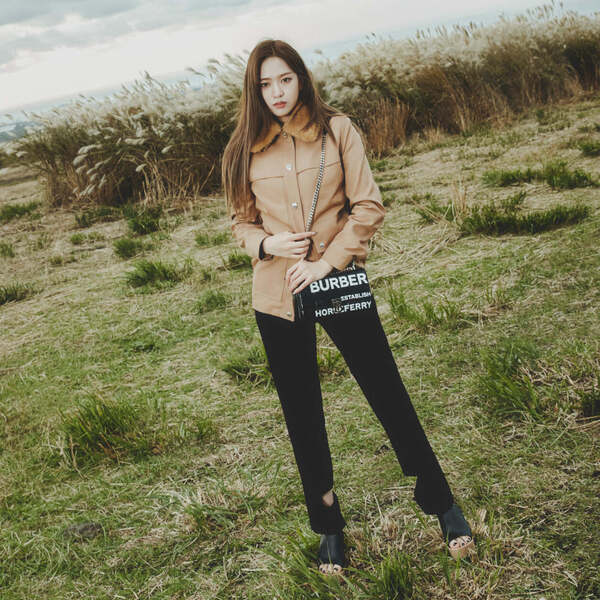 It's 2022—you're ultimately free to wear whatever you want. Despite the common practice of gender-specific categories, that shouldn't stop you from copping a pair of Burberry shoes from a particular collection.
It's worth noting that the brand offers different sizes for both men and women, however, so it's best to double-check the measurements before settling on a design. 
How To Style Burberry Shoes
In need of some outfit inspo? If so, I'll show you how to style your Burberry shoes. Check out the looks below.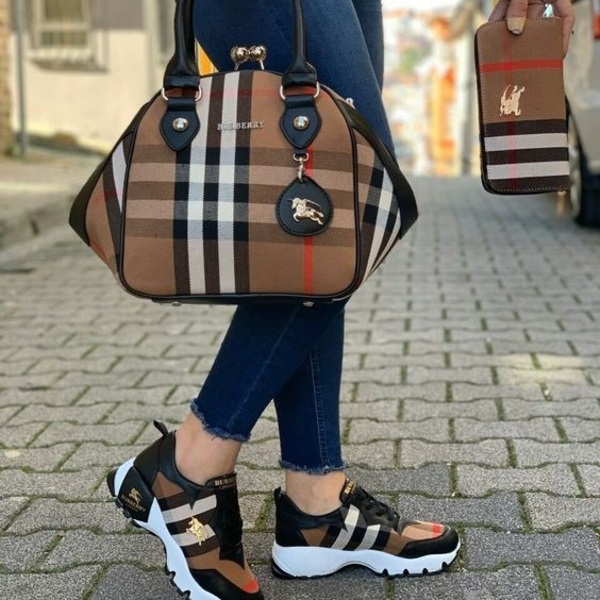 It's no secret that designer goods pair well together. So, I recommend styling your Burberry shoes with other branded goods, such as a cute tote bag and a matching wallet.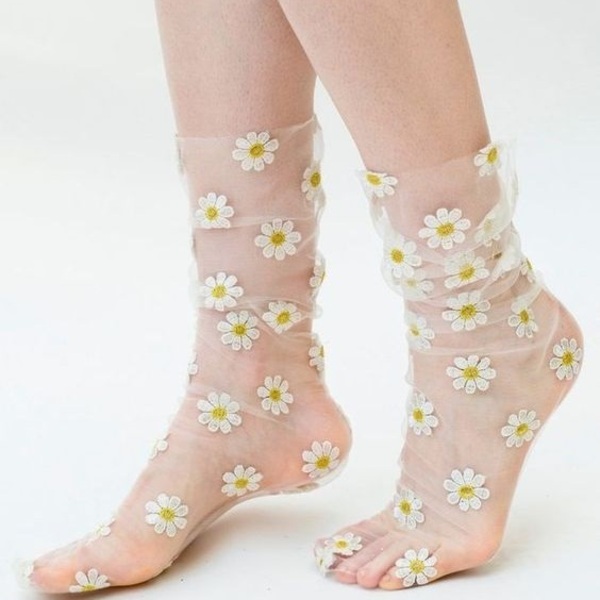 Looking for a cute way to style your Vintage Check Patent Leather Sandals? Instead of opting for a usual pair of white socks, I recommend donning some transparent socks for added visual interest.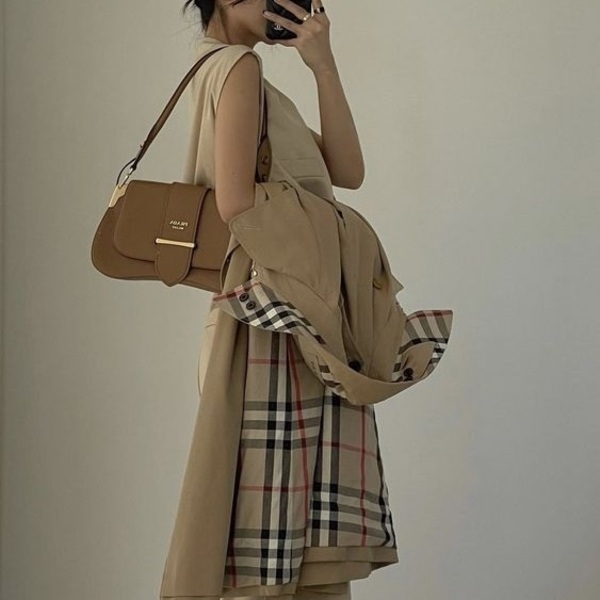 Burberry is best known for its collection of tartan trench coats. With that in mind, it would be a disservice for me to not include an example within my list. Best paired with matching heels, this iconic look will definitely garner some likes on Instagram.
---
Looking to stay up to date on all things Burberry? We've got you covered:
Get Access to Exclusive Deals
Subscribe for free to get exclusive deals in your inbox. 100% privacy