5 Euphoria Outfit Ideas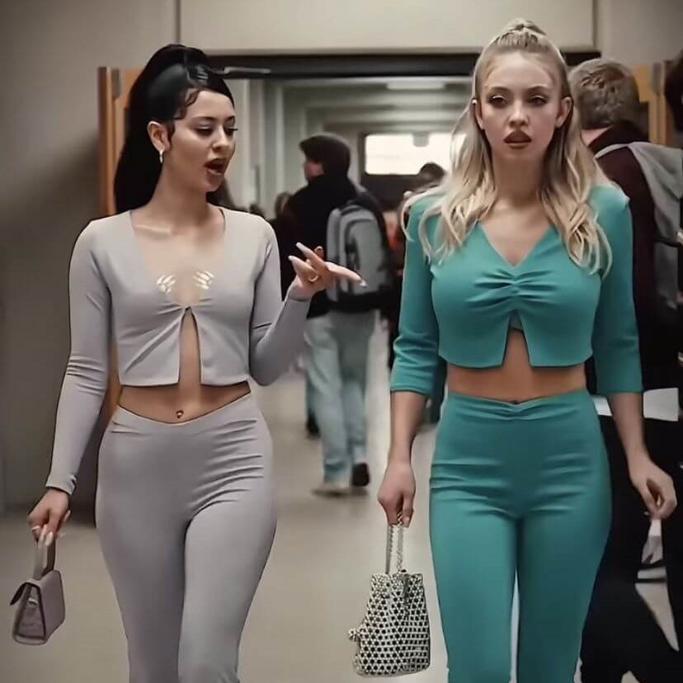 It's no secret that television has a direct impact on fashion. From Stranger Things to Bridgerton, viewers are exposed to multiple aesthetics without the need to head outside.
Particular garments are typically reflective of a cultural mood or generation. If we're talking about teenage debauchery, Euphoria generally comes to mind. 
Moody, emotional, and overly dramatic, Euphoria is both known for its bat-shit crazy plot and its unique aesthetic.
I think it's fair to say that no high school student looks like Rue or Maddy unless they're blessed with a relaxed dress code. But for those in need of Euphoria outfit ideas outside of class, I'll provide a small cheat sheet below. 
This short guide may or may not include:
Euphoria outfit ideas for men
Euphoria outfit ideas Rue inspired
Euphoria outfit ideas Cassie inspired
Maddy Euphoria outfit ideas
What Makes Up A Euphoria Outfit?
Euphoria outfit ideas typically revolve around the characters themselves. This includes outfits made popular by Cassie, Rue, Maddy, Jules, Kat, and so forth.
According to some hardcore fans, all ensembles mirror the mood and personality of each hero and heroine. 
What Is Euphoria?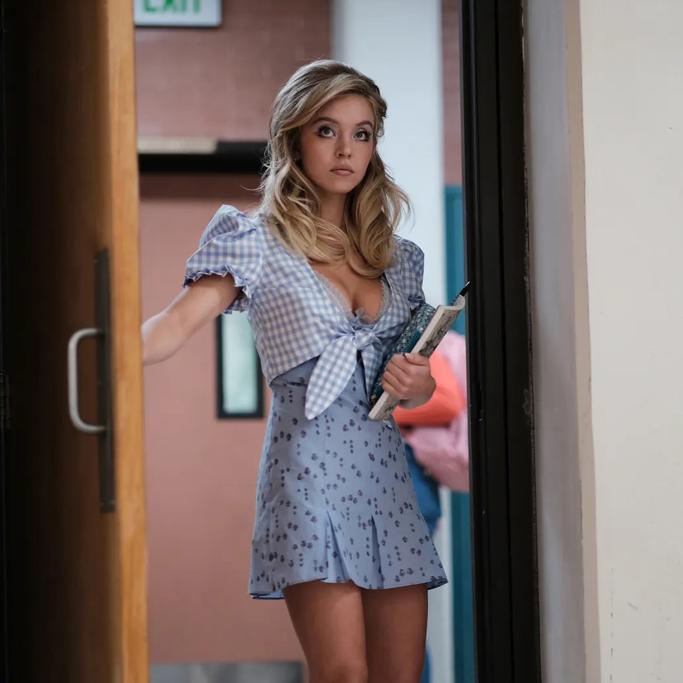 Euphoria is an American TV show that's exclusive to HBO. It focuses on Rue (played by Zendaya), who tries to navigate the obstacles of life as a recovering drug addict.
Sydney Sweeny, Jacob Elordi, and Maude Apatow are three of the many celebrity actors featured in the series. 
What Are Some Popular Euphoria Outfit Ideas?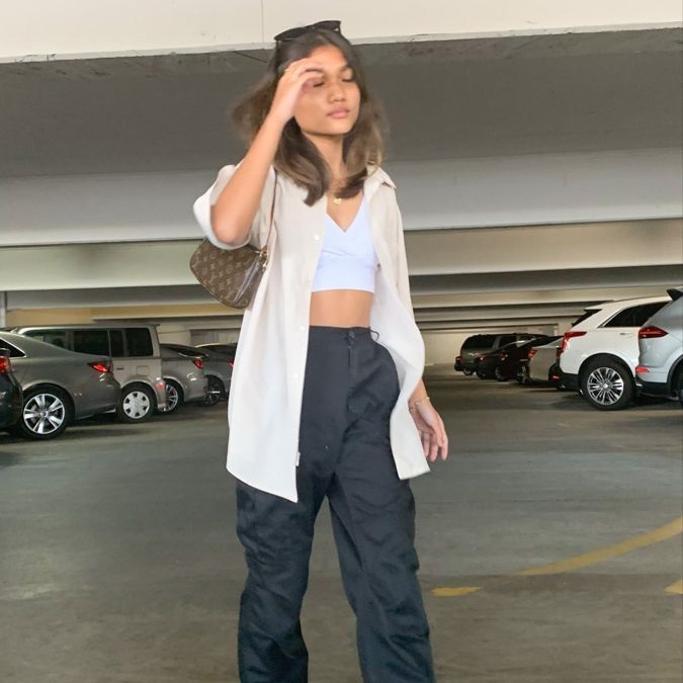 As previously mentioned, the most popular Euphoria outfit ideas mirror the characters themselves. This includes:
A Rue Euphoria outfit
Jules Euphoria outfit ideas
Cassie Euphoria outfit ideas
Kat Euphoria outfit ideas
Lexi Euphoria outfit ideas
Care for some specifics? If so, up next, I'll share some Euphoria outfit ideas worth considering.
5 Euphoria Outfit Ideas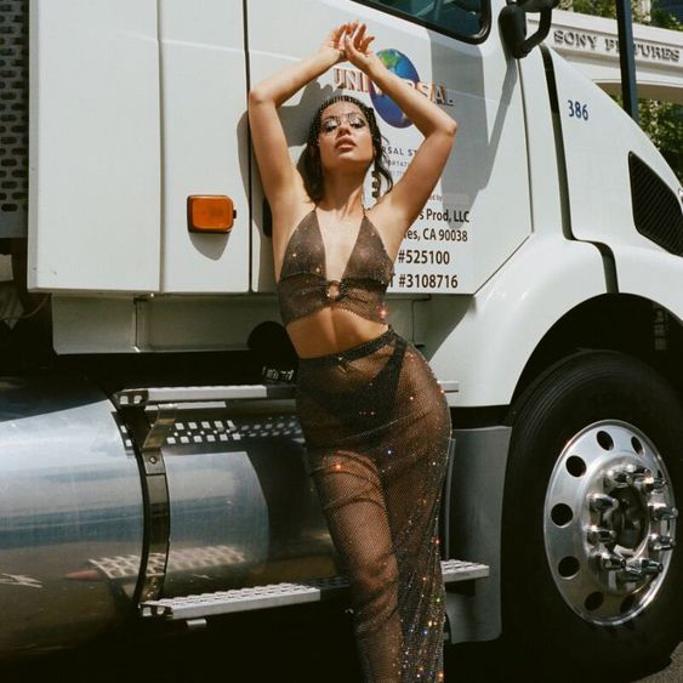 Maddy is known to sport sultry OOTDs. Case in point, this 'Euphoria outfit ideas' contender features a glittery bralette, a sheer maxi skirt, and black bikini bottoms—to help keep things conservative.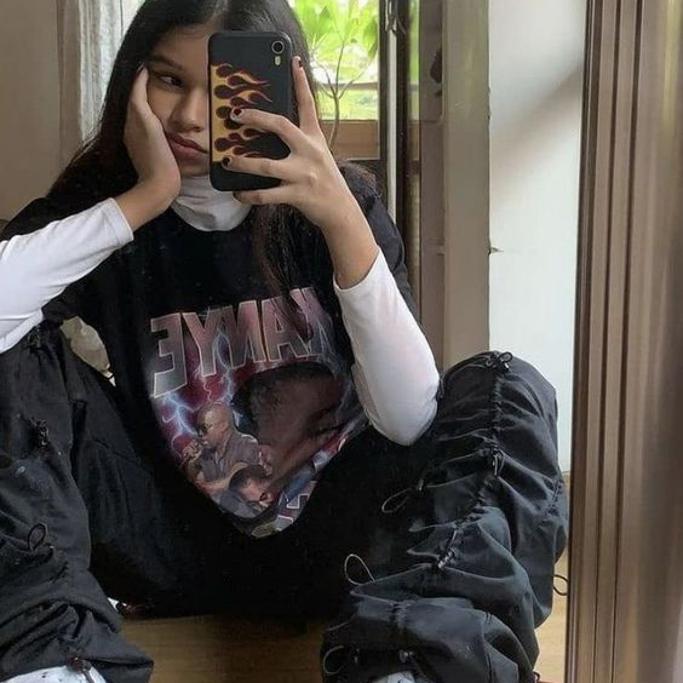 If you want to dress like Rue, it's best to stick with baggy clothing. Oversized tees and full-coverage garments definitely showcase the carefree attitude that the character is known for.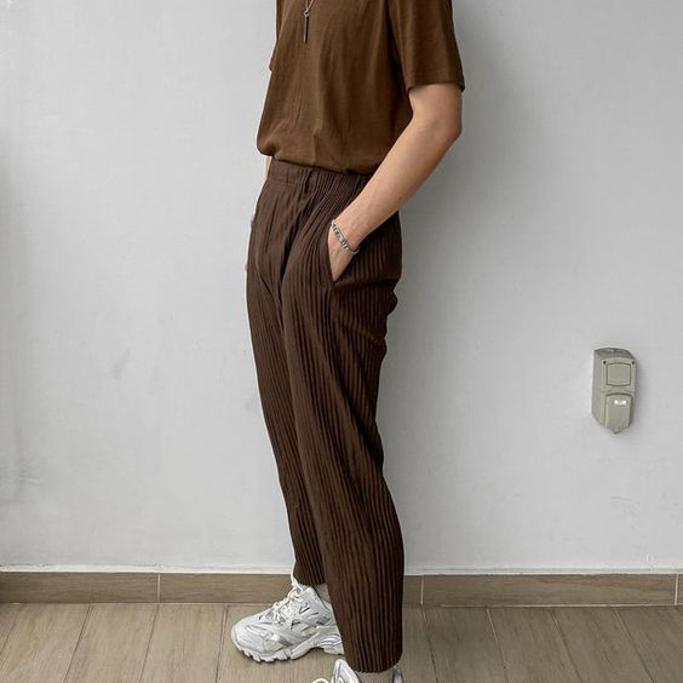 Nate Jacobs' core aesthetic is best described as preppy, casual, and reflective of basic teenage fashion.
This 'Euphoria outfit ideas' contender is considered the perfect example of this look, as it consists of a simple brown tee, matching pants, and a pair of dad-esque sneakers.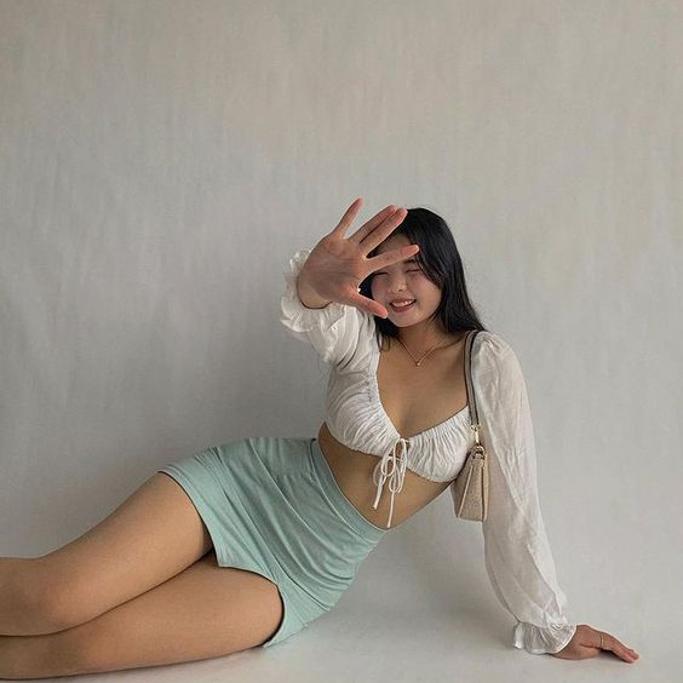 Cassie tends to dabble in the soft–girl aesthetic. In terms of silhouette, she generally favors form-fitting clothing like mini skirts and crop tops.
I recommend opting for pastel colors and simple prints if you intend on mirroring her style.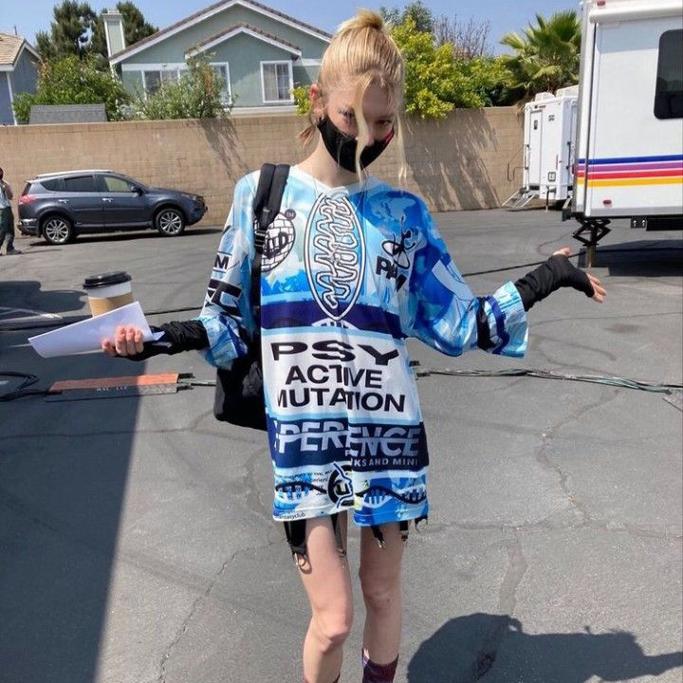 Jules is considered one of the more fashion-forward characters in Euphoria. Her entire aesthetic revolves around bright colors, layering, and interesting prints.
Those who prefer playfulness over teenage moodiness may choose Jules as their style role model. 
Fashion Tips to Avoid With Euphoria Outfits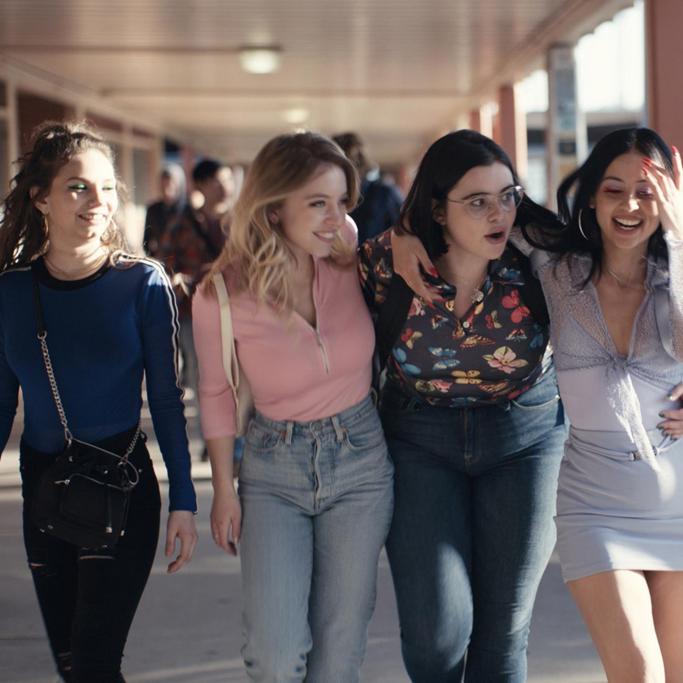 Euphoria is known to be quite experimental when it comes to fashion. Known to blend various core aesthetics together, it encourages viewers to have fun with their current style.
If you intend on copping the same moody vibe, here are some fashion tips to avoid. 
Ultra-conservative: Mid-2000s mom fashion is not the vibe here.
'Basic' fashion: Most Euphoria outfit ideas offer some sort of spark. This isn't the time to opt for your usual go-to's.
Extreme maximalism: Aside from Kat and Cassie, most characters opt for simple fits instead.
Euphoria merch: Technically speaking, creating a Euphoria outfit is easy if you own branded clothing. That said, it's considered an easy cop-out.
Best Places To Buy Euphoria Outfits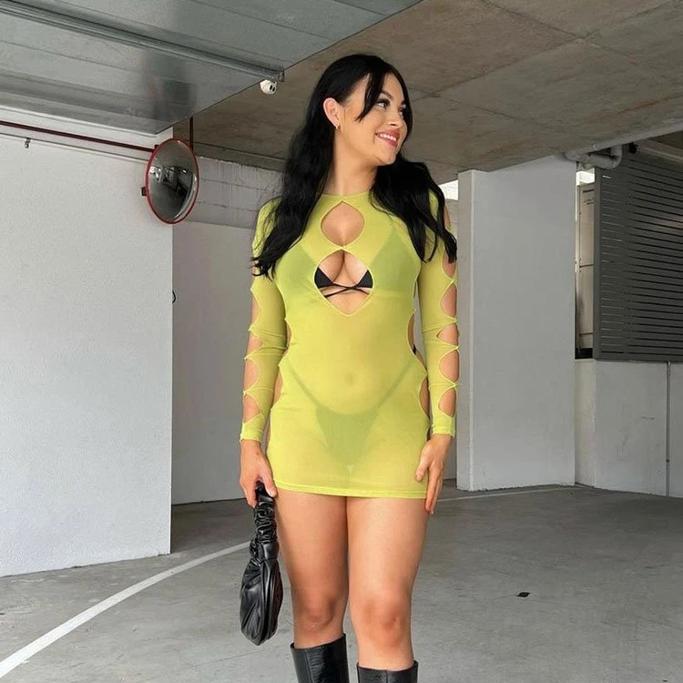 Below, I'll recommend some trendy shops if you're in need of Euphoria outfit ideas.
Dolls Kill 
Nasty Gal 
Lazy Oaf 
ASOS
Final Thoughts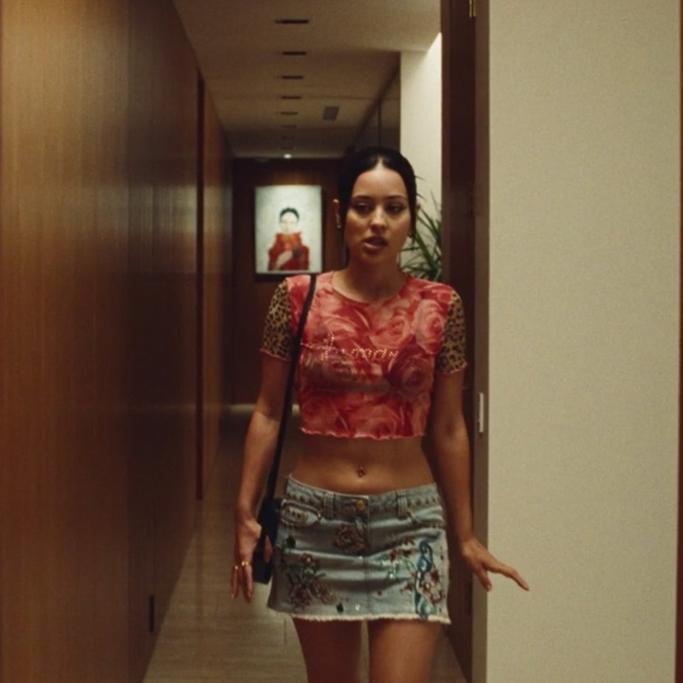 We often fantasize about what we should've worn back in high school. This is especially true for past students who weren't limited to a dress code.
Given that fashion is receptive to all genders and ages, take this as a sign to channel your inner 16–year–old. I'm sure that Maddy, Cassie, and Kat would approve of the Euphoria outfit ideas you currently have. 
---
Check out some of our other outfit guides:
Get Access to Exclusive Deals
Subscribe for free to get exclusive deals in your inbox. 100% privacy