3 First Date Outfit Ideas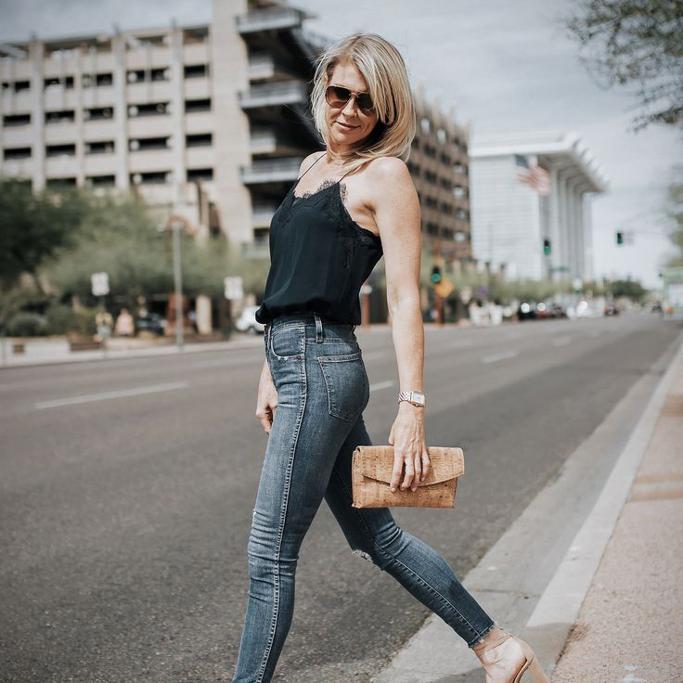 Getting ready for your first date always entails some worries. First impressions matter, after all. That's why most of us scramble to come up with icebreakers, find a trendy restaurant, and of course, pick the right set of clothes.
The perfect outfit does exist, but I'll let you in on a little secret—it's nothing specific. And it's always a good idea to stay true to yourself, no matter what you wear. 
Obviously, inspirational quotes can only go so far. If you're still in need of first date outfit ideas, don't worry—I've got you covered. I'll share some trendy OOTDs that are sure to dazzle your plus one.
Be sure to check out the FAQ section as well, where I'll answer some common queries related to styling and provide a few shopping tips. 
I may or may not include these first date outfit ideas in this guide (stay tuned!):
Casual first date outfits
First date outfit women's
First date outfit winter appropriate
Classy first date outfits
Summer first date outfits
What Makes Up A First Date Outfit?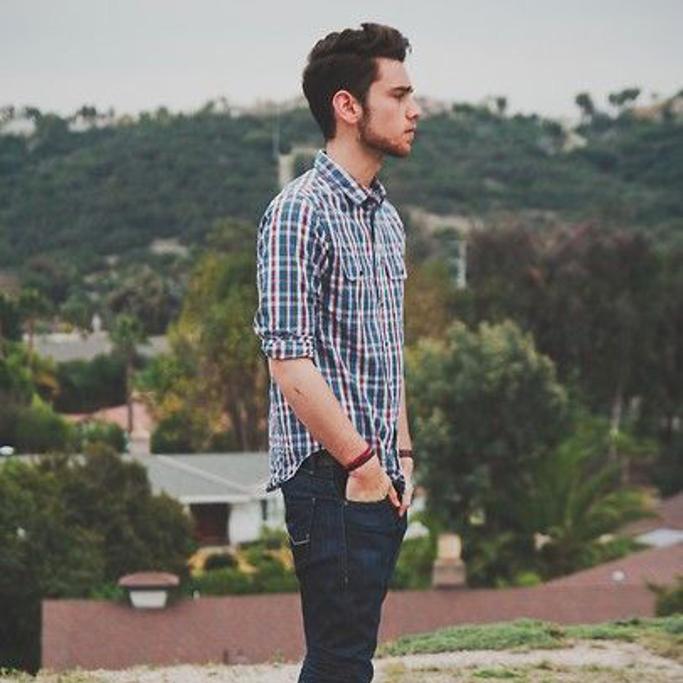 First date outfit ideas are typically casual. Unless you're a highfalutin billionaire, most prefer the standard coffee shop or movie theatre for first impressions.
With that in mind, it's always best to opt for jeans, dresses, skirts, t-shirts, and sneakers. Obviously, going for the super casual route is not recommended, as you want to infuse some class in your ensemble. 
What Are Some Popular First Date Outfit Ideas?
First date outfit ideas range in the thousands. Naturally, this may be overwhelming for those not versed in 'fashion-isting.' A good rule of thumb to follow is to opt for what works.
Minimalism is considered a go-to aesthetic, as it keeps things simple, classy, and clean. For those in need of specifics, I'll share some first date outfit ideas worth considering. 
3 First Date Outfit Ideas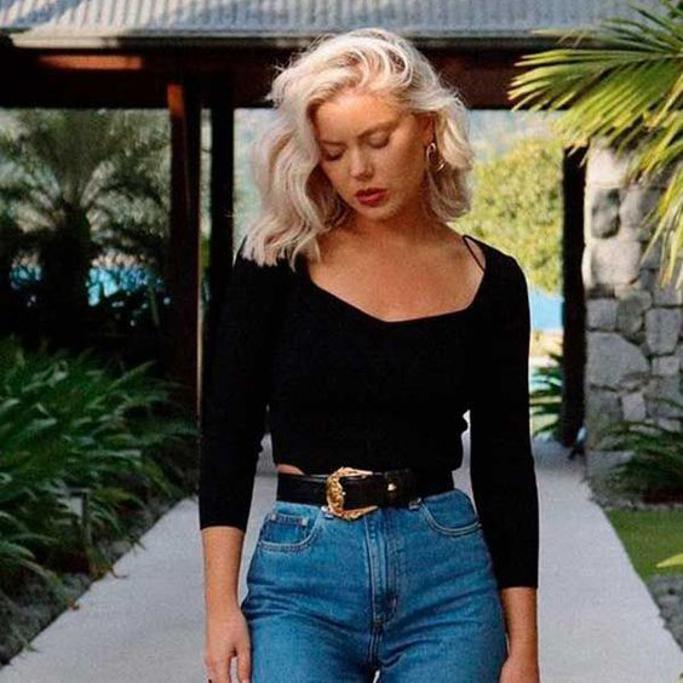 Designed to look sleek and classy, this stylish contender should rank high on your list of first date outfit ideas.
It's composed of a fitted black top, high-waisted jeans, a pair of strappy heels, and a leather belt to help accentuate the waist. 
Ideally complemented with a bag, this OOTD can be your go-to for several date scenarios—including movie theaters and semi-fancy restaurants.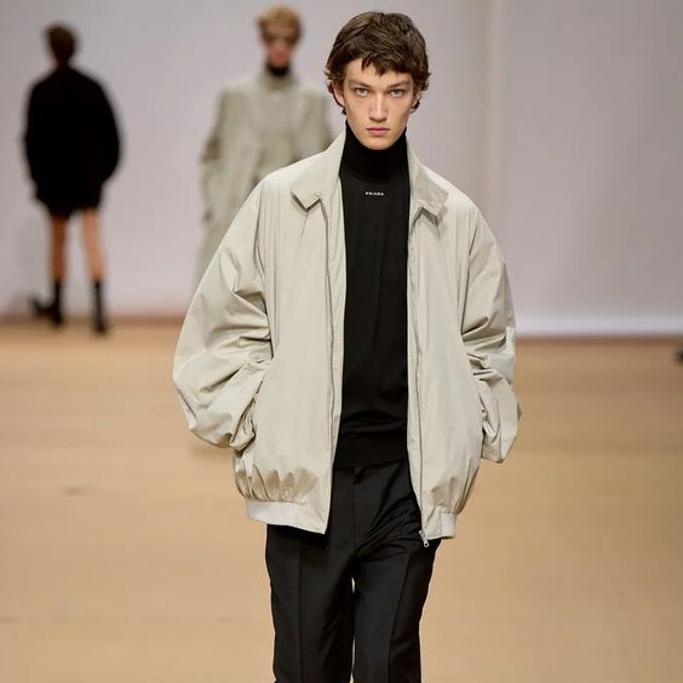 Opting for Prada is a pretty baller move on a first date, but the beauty of this outfit is its simplicity and not its outward branding.
It subtly showcases the company logo on the front of the turtleneck, which offers a tasteful amount of braggadocio. Paired with trousers, Italian loafers, and a beige jacket, this 'first date outfit ideas' contender is ideal for fall or winter.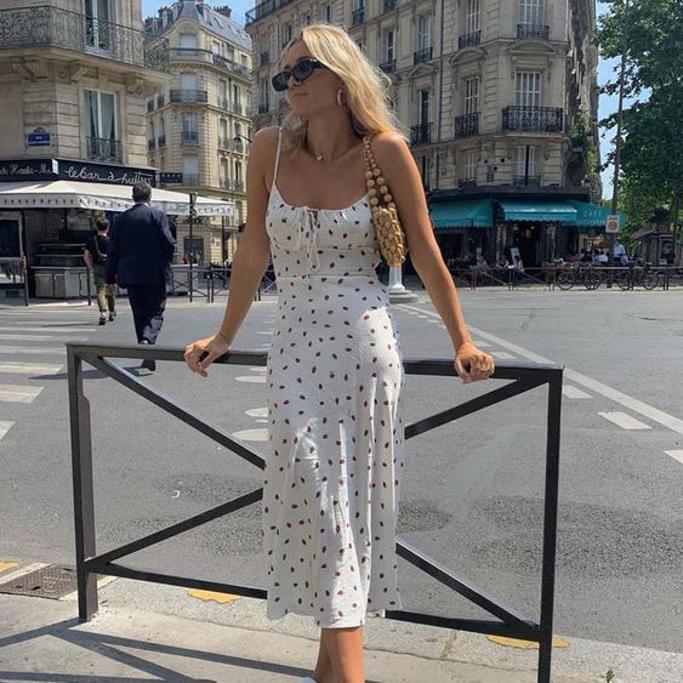 The romantic summer dress is the go–to look for the summer. This is especially true for those in need of first date outfit ideas.
This adorable number is no exception, as it features a white midi number with a contrasting polka-dot print.
The sneakers help to counterbalance the look. Plus, they're a great alternative for people who hate wearing heels. 
Fashion Tips To Avoid With First Date Outfits
As previously mentioned, first date outfit ideas are generally casual. It's considered the 'midway' point of fashion, as opting for the extremities is not recommended.
To help guarantee a sparkling first impression, I'll share some fashion tips to avoid with first date outfit ideas. 
The couch potato aesthetic: There's a clear difference between effortlessly chic and a lazily put-together outfit. 
Tops and tails: Unless you're dating James Bond, it's probably best to stay away from tuxedos and evening dresses when coming up with first date outfit ideas. 
The stranger outfit: If you're uncomfortable with slinky mini dresses or sweater vests, opt for something different! It's always a good idea to remain true to yourself. 
Best Places To Buy First Date Outfits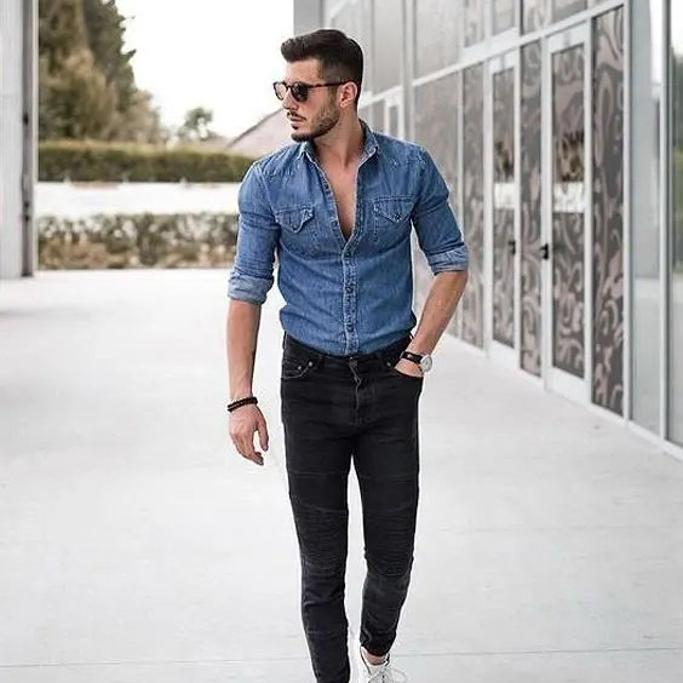 Whether you require a winter first date outfit or a first date outfit menswear version, I've rounded up a few recommended shops worth checking out. 
Everlane 
Urban Outfitters 
Reformation 
Nordstrom 
Kotn 
Final Thoughts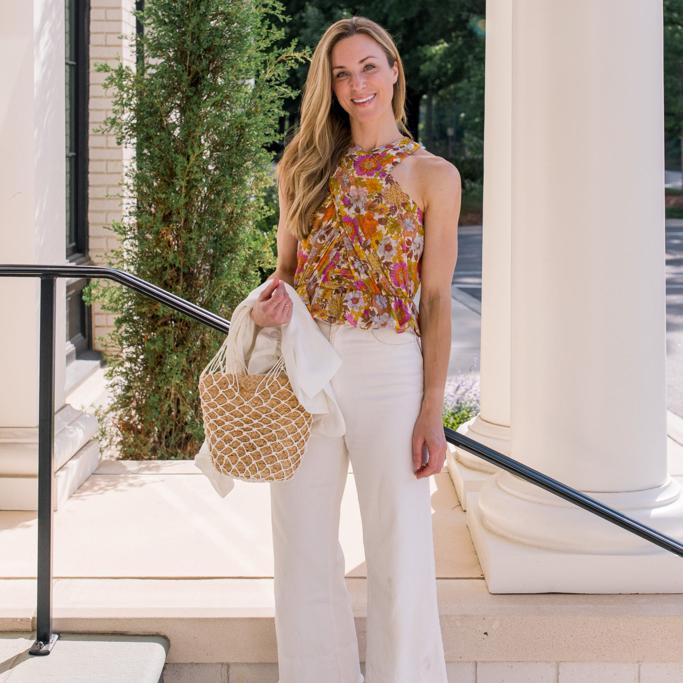 Fashion has never served a more critical purpose. Finding the best first date outfit ideas is no walk in the park—as it typically involves an overwhelming process of clothing comparison.
It doesn't always have to be this way, however, as we should all gravitate toward ensembles that are simple and true to our personalities. 
---
Check out some of our other outfit guides:
Get Access to Exclusive Deals
Subscribe for free to get exclusive deals in your inbox. 100% privacy