3 Graduation Outfit Ideas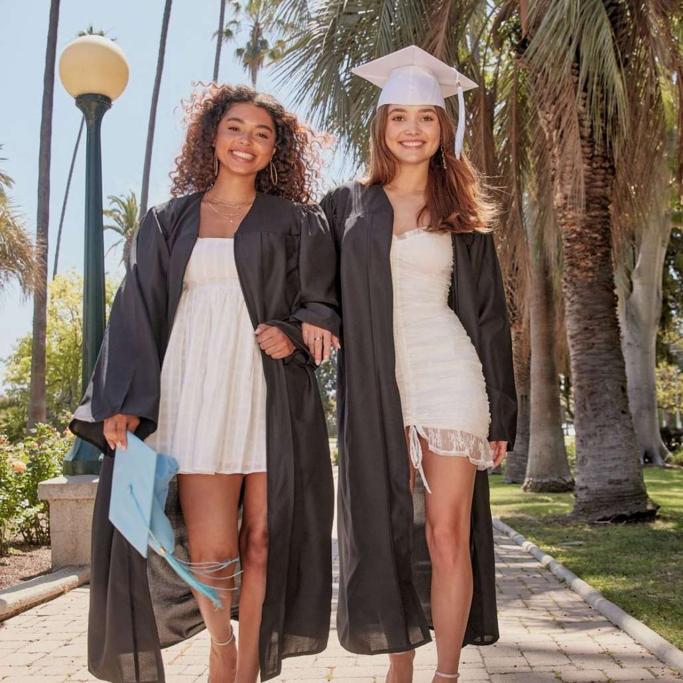 Whether you just finished high school or university, graduation is an especially exciting time to mark an end of an era. It's a congratulatory event that puts all of your accomplishments on a pedestal.
With that in mind, it's important to dress appropriately for the occasion. Long gone are the days of lazy college apparel. It's time to dress like the adult you're aspiring to be. 
In the mix of grad photos, last exams, and your job placement, you've probably put clothes shopping at the end of your priority list.
So, if you're scrambling to find the perfect OOTD—college procrastination style—I've rounded up a few graduation outfit ideas that are both appropriate and stylish. Plus, they're bound to match your graduation gown. 
In this brief style guide, I'll be sure to feature various graduation outfit ideas, which may or may not include:
A female graduation outfit
Graduation outfit men's
Graduation outfit ideas for ladies
Plus-size graduation outfit ideas
Appropriate graduation outfit pants
What Makes Up A Graduation Outfit?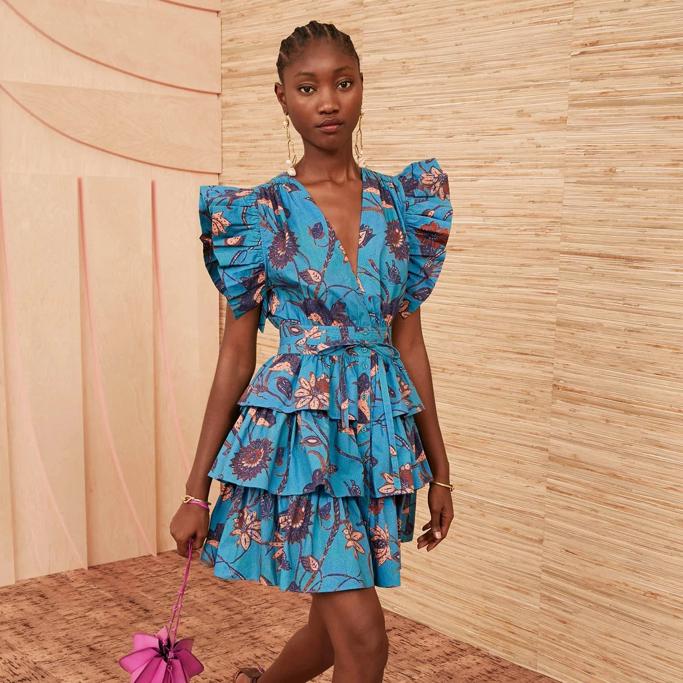 Graduation ceremonies are strictly formal affairs. You should think of cocktail dresses, blazers, and pantsuits when coming up with an outfit.
That said, this isn't the occasion to don tops and tails, as most institutions call for semi-formalwear. It's also worth mentioning that all ensembles are paired with the quintessential graduation gown and cap. 
History Of Graduations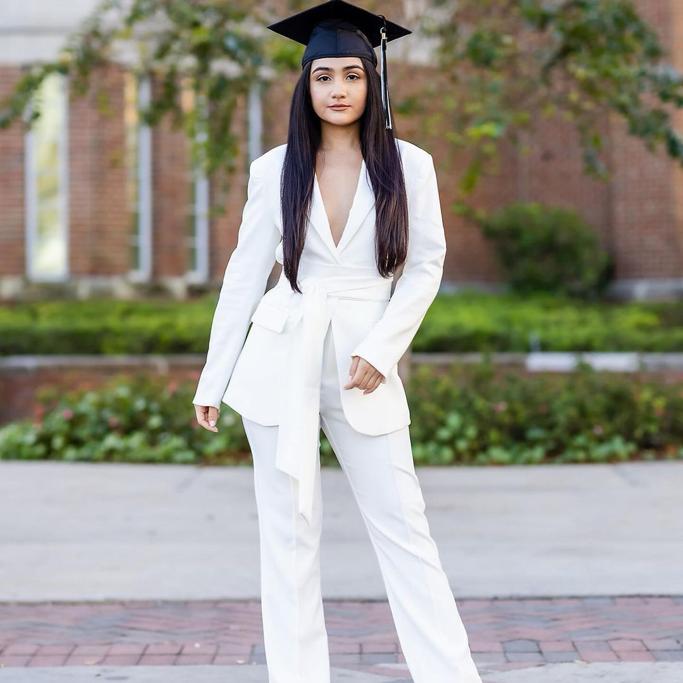 It's probable that your great-great-grandmother attended a graduation ceremony. This archaic rite of passage has been around since the 14th century, as senior students donned caps and gowns to signify a coming of age.
The actual origin story behind graduation is relatively vague, however, as most universities recount their own unique histories.
However, it appears that this type of ceremony was considerably popular among English universities and colleges. 
What Are Some Popular Graduation Outfit Ideas?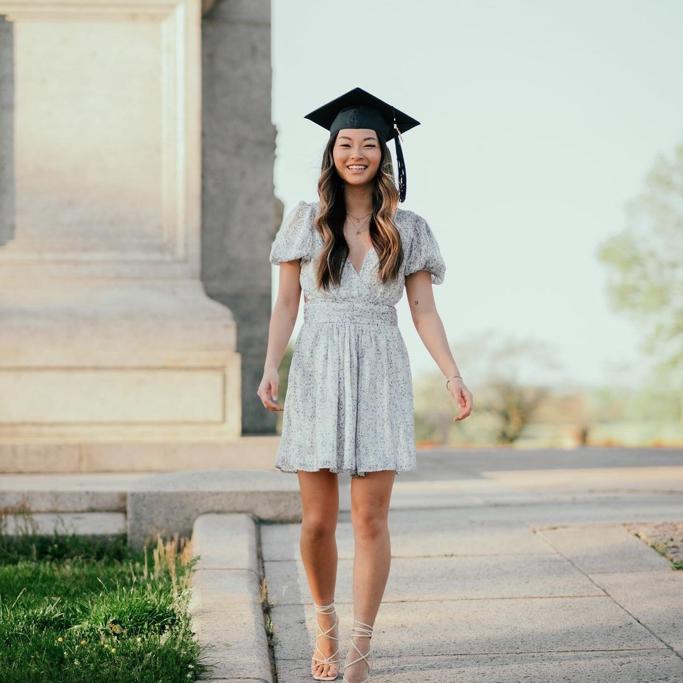 Senioritis affects your last home (or college) stretch. Throwing in the proverbial towel at studies, extracurricular activities, and your job placement is relatively normal. If anything, 4th-year carelessness is best exemplified by leaving your graduation outfit to the last minute.
In this style guide, I'll highlight some graduation outfit ideas for those in need of inspiration. This brief list may include graduation outfit ideas for guys and appropriate styles of dresses.
3 Graduation Outfit Ideas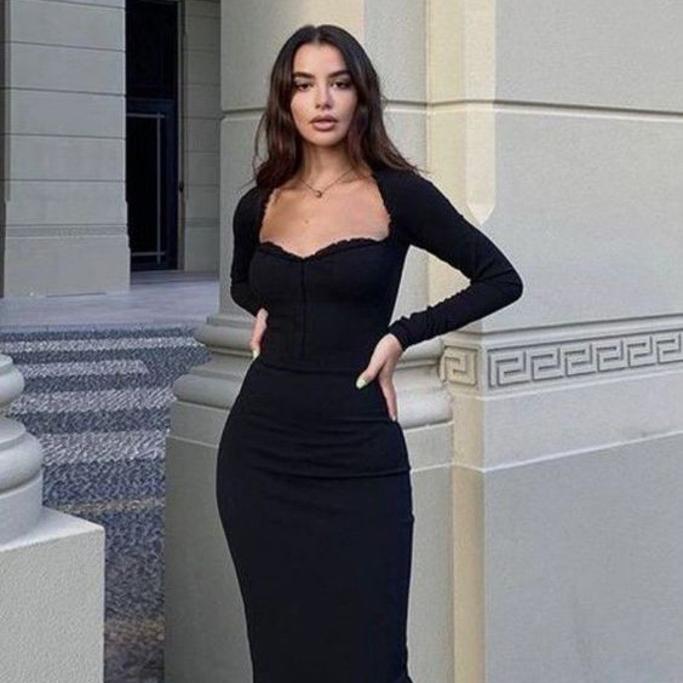 The best graduation outfit ideas exude that 'I could get a job, but I'll take a year off' energy.
Simple and sophisticated, this stunning ensemble features a body-con dress with an open neckline and long sleeves.
Paired with strappy heels, this is the kind of OOTD to opt for if you want your graduation gown to match.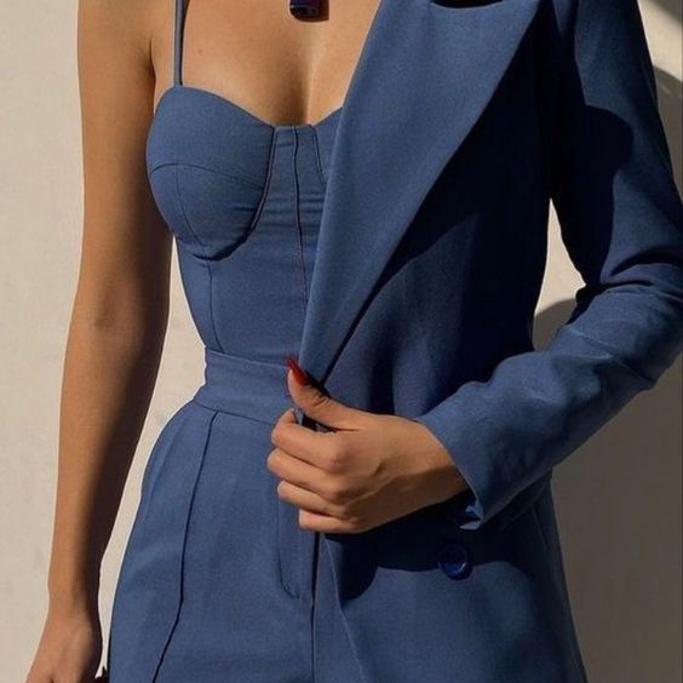 This 'graduation outfit ideas' contender is the literal embodiment of Kelly Kapoor saying, "I'm a business bitch."
Composed of a blue bustier top, a matching blazer, and a pair of fitted pants, this monochrome ensemble combines class and sultry sophistication into one iconic look. If you're not a fan of heels, some white sneakers can do the job.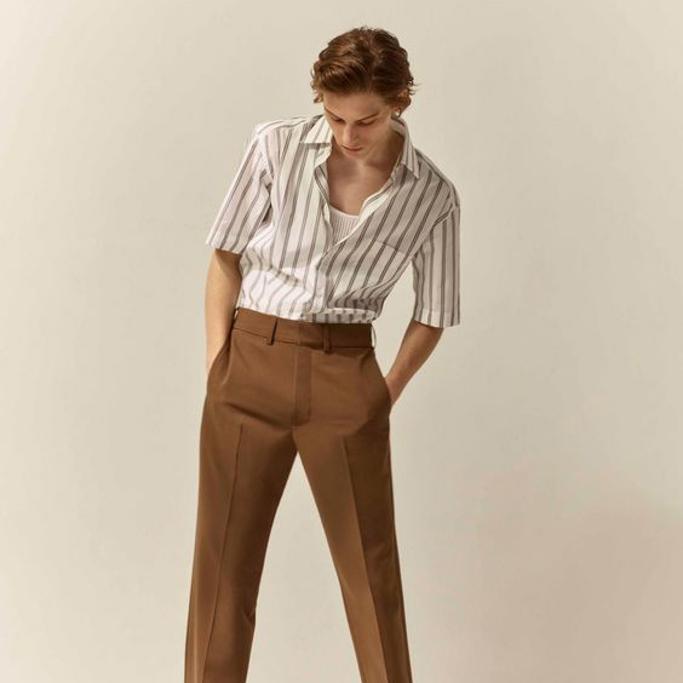 You're probably expecting a tux in this 'graduation outfit ideas' style guide, but nope. I don't believe in wearing stiff button-ups and ties during hour-long ceremonies.
For a more breathable alternative, this OOTD features a loose collared shirt, brown trousers, and a pair of matching loafers. Relaxed in silhouette, you shouldn't have to worry about sweat stains here. 
Fashion Tips To Avoid With Graduation Outfits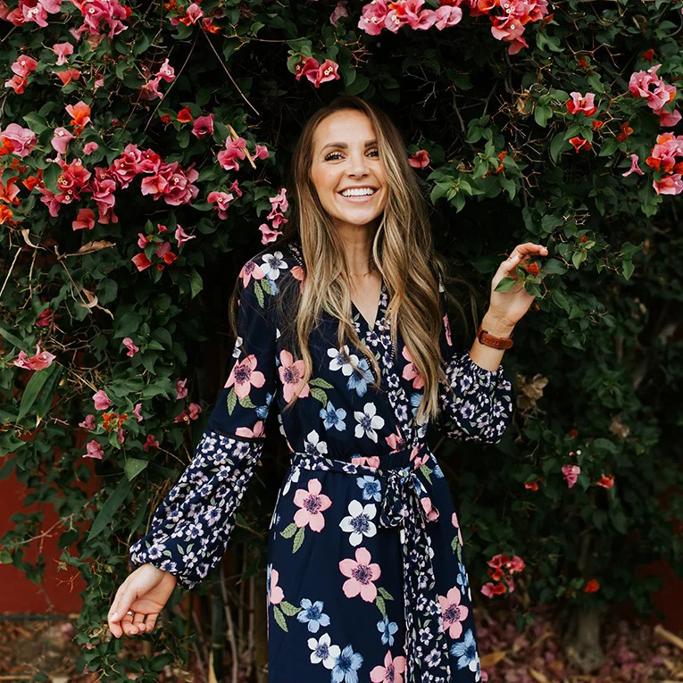 From the get-go, the oversized silhouette of graduation gowns can help hide any regrettable outfit. That said, most prefer to unzip the front of their gown to show off their ensemble.
I'll share some fashion tips to avoid with graduation outfit ideas to help prevent any post-Instagram/Facebook regret. 
Certain types of footwear: Don't get me wrong—sneakers can look great with certain ensembles. That said, graduation outfit ideas usually don't include crocs, flip-flops, or chunky boots.
Tops and tails: This isn't a fancy gala. Evening dresses with trains and tuxedos are considered overkill for graduation ceremonies.
Loud accessories: Exaggerated hoops, layered necklaces, and bangles are known to be quite noisy. Obviously, this isn't recommended for events that call for silence.
Best Places To Buy Graduation Outfits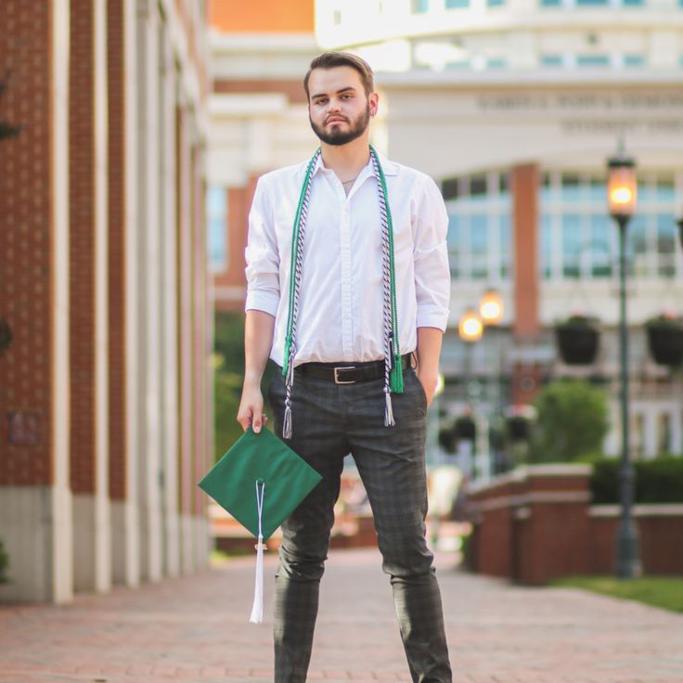 It's only natural to conclude this 'graduation outfit ideas' style guide with a few store recommendations. Below, I'll spotlight some shops worth considering:
Reformation 
Everlane 
Nordstrom 
Moda Operandi 
Final Thoughts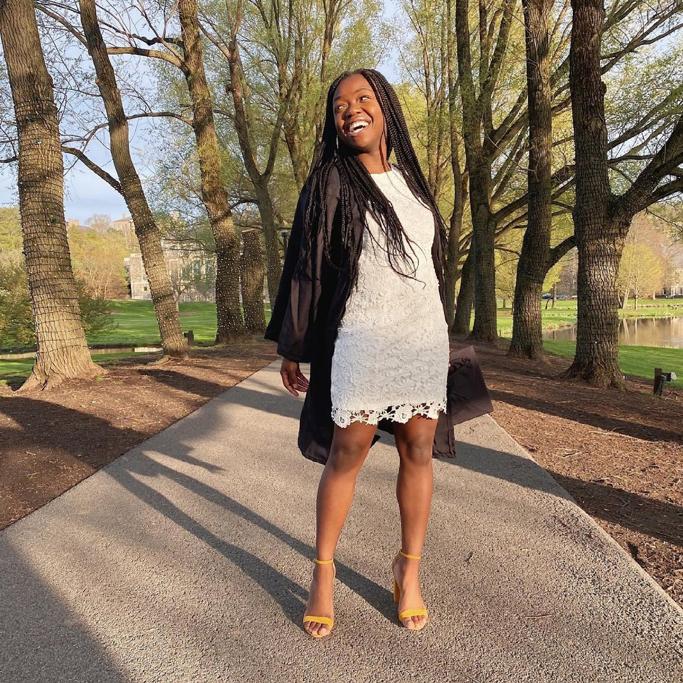 Finding the perfect graduation outfit can often be emotional. Seeing yourself as a fully-fledged adult is quite overwhelming—especially after years of inputting blood, sweat, and tears into your dream career.
After viewing the three graduation outfit ideas I've featured, here's to hoping that one sparks joy for your upcoming ceremony. 
---
Check out some of our other outfit guides:
Get Access to Exclusive Deals
Subscribe for free to get exclusive deals in your inbox. 100% privacy