3 Guest Wedding Outfit Ideas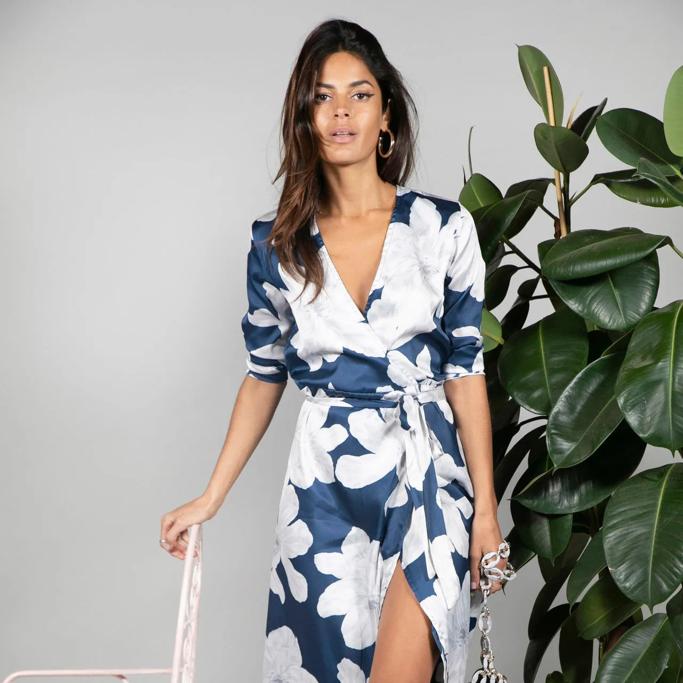 Weddings are both an exciting and nerve-wracking venture. The couple in question are usually at the forefront, as they're responsible for the proverbial 'cogs and wheels' of the wedding—from ceremony to reception.
Guests typically worry beforehand, as they're tasked with finding the perfect gift and outfit. First impressions matter, after all, even if they're familiar with the bride and groom. 
As you sift through Nordstrom and Amazon looking for a quality gift, I'll provide some guest wedding outfit ideas to help makes things easier before the big day.
Given that most ceremonies are semi-formal affairs, I'll focus on traditional ensembles instead of extravagant tops and tails. Without further ado, let's get started! 
What Makes Up A Guest Wedding Outfit?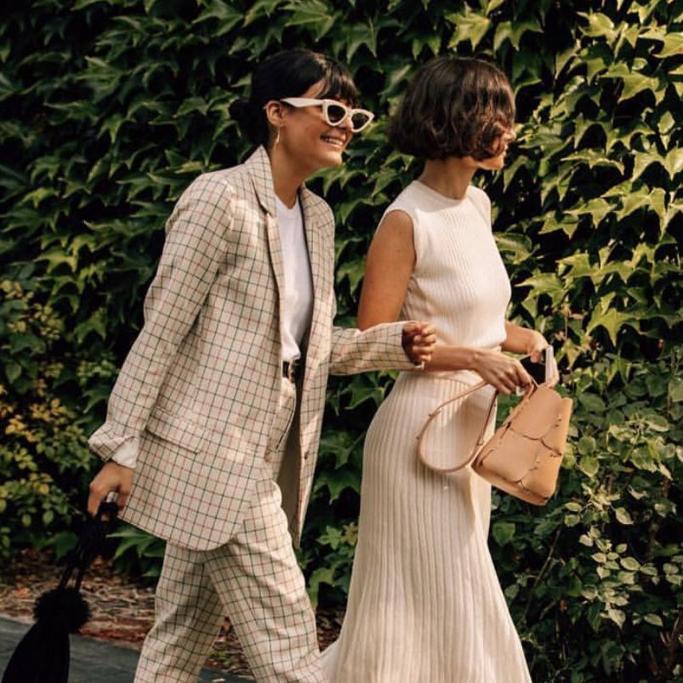 Guest wedding outfit ideas are tasteful, elegant, and more simplistic compared to what the bride and groom are wearing. It's never a good idea to outshine the couple in question, especially if you're wearing white.
Most invitees stick to cocktail dresses, midi cuts, and below-the-ankle gowns for a more appropriate alternative. Tuxes, blazers, and trousers are also generally accepted.
In most cases, the wedding planner or couple will send out a specific dress code for the guests to follow. And they may ask the guests to stick to a certain silhouette or color theme. 
What Are Some Popular Guest Wedding Outfit Ideas?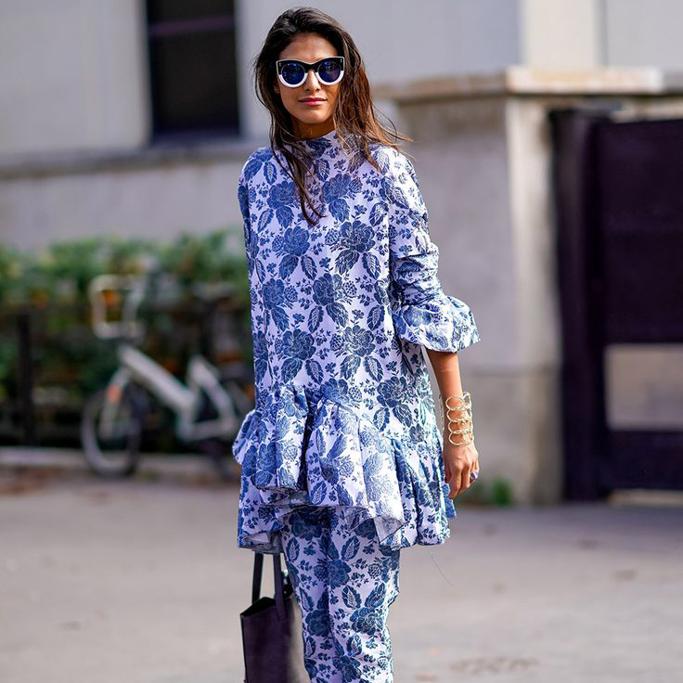 Prepping for a wedding often triggers a fashion frenzy. On one hand, it's best to stick to minimalistic outfits to ensure no petty remarks from the bride or groom. On the other hand, opting for 'plain Janes' isn't recommended.
For those struggling with OOTD coordination, don't worry—I've got your back. I've rounded up a few guest wedding outfit ideas that are both tasteful and unique.
3 Guest Wedding Outfit Ideas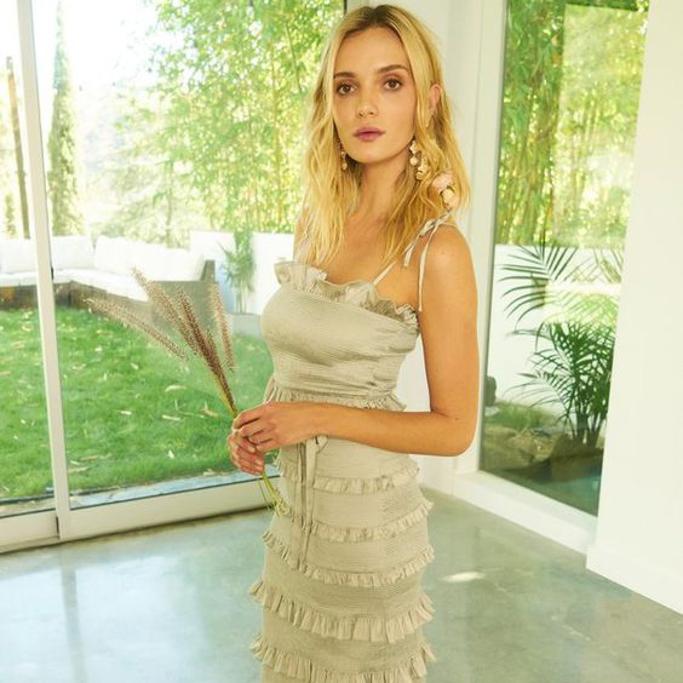 Opting for a simple silk dress is usually the go-to among guest wedding outfit ideas. That said, I totally understand if you're tired of this overdone trend.
For those who prefer a bit of spice, this midi-cut number features a series of tiered ruffles. Dyed in pastel sage green, it's slightly reminiscent of the Giambattista Valli dress in pink, but minus the outrageous price tag.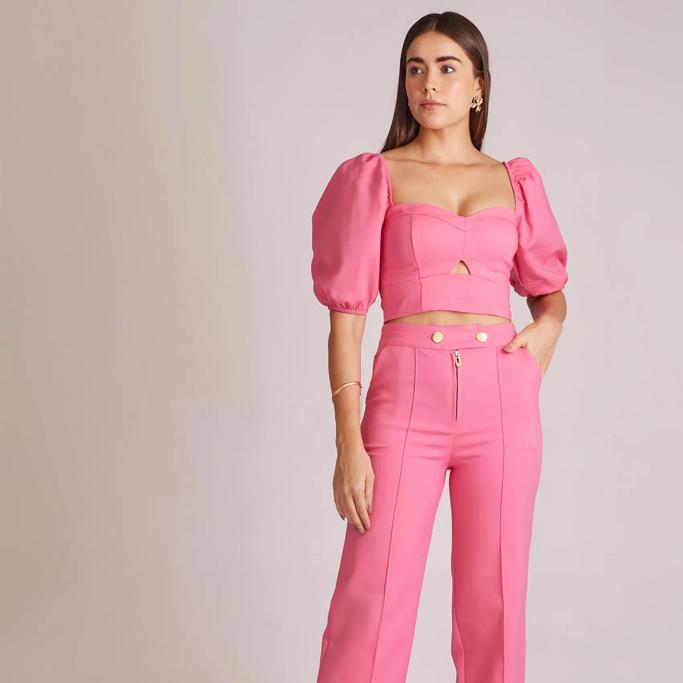 Nothing screams mother of the bride more than a classic jumpsuit does. This 'guest wedding outfit ideas' contender is considered a perfect alternative for those who don't want to wear a dress.
Composed of a peplum top, wide-leg pants, a pair of strappy heels, and a dainty clutch, this ensemble requires no protective layering in case of an occasional gust of wind.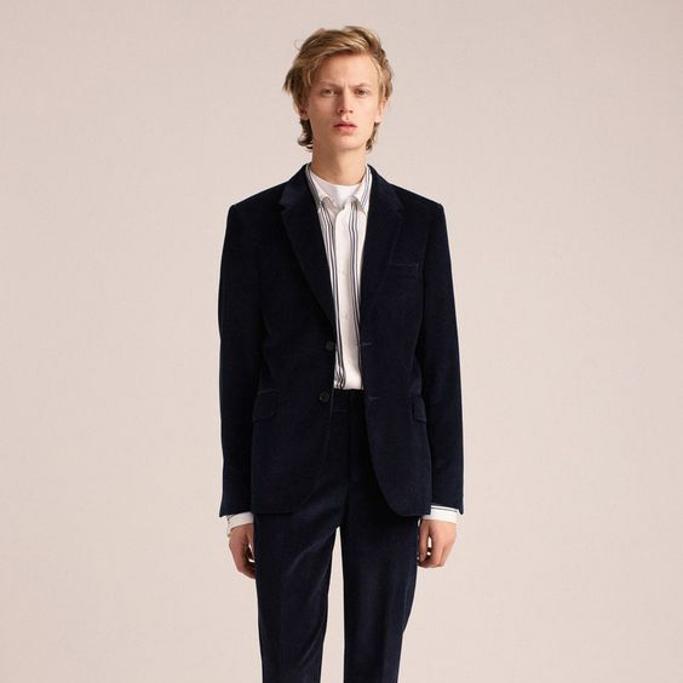 Here's a hot tip: ties aren't the be-all-end-all when it comes to formalwear accessories.
If you prefer something more lax, try layering a white crewneck underneath your button-up shirt. It can help provide dimension and shape to your tux, as it works wonders by accentuating the decolletage. 
And the addition of Italian loafers helps to ensure that this 'guest wedding outfit ideas' contender stays classy.
Fashion Tips To Avoid With Guest Wedding Outfits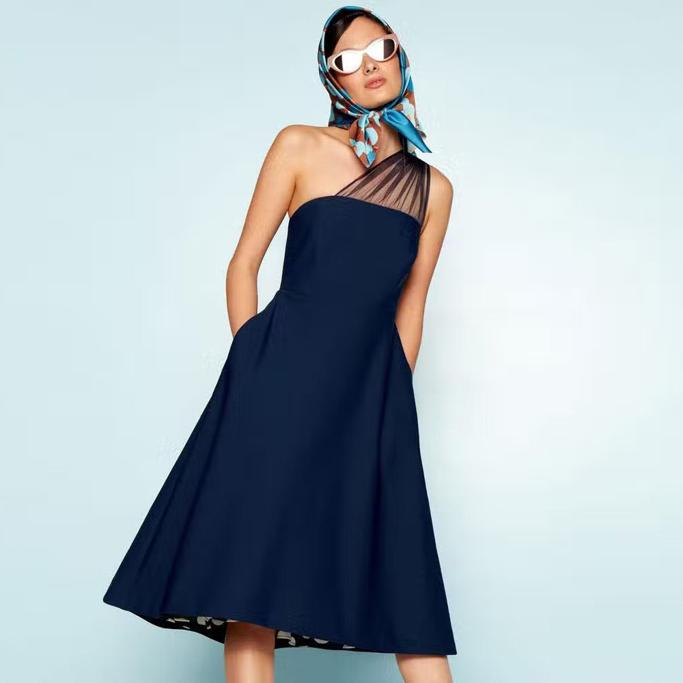 Coming up with a guest wedding outfit requires a lot of forethought. Invitees should be familiar with the dos and don'ts of this formal event, as nothing's more embarrassing than getting a quizzical look from the couple and their inlaws.
Below, I'll share some fashion tips to avoid with guest wedding outfit ideas.
White: In terms of guest wedding outfit ideas, this is considered an obvious fashion faux pas. You should never wear pearl, alabaster, or light cream at wedding ceremonies and reception parties.
Tops and tails: Unless your invitation letter dictates otherwise, most ceremonies are a semi-formal affair.
Streetwear: When coming up with guest wedding outfit ideas, you should generally stay away from sneakers, hoodies, leggings, and other types of urban fashion.
Best Places To Buy Guest Wedding Outfits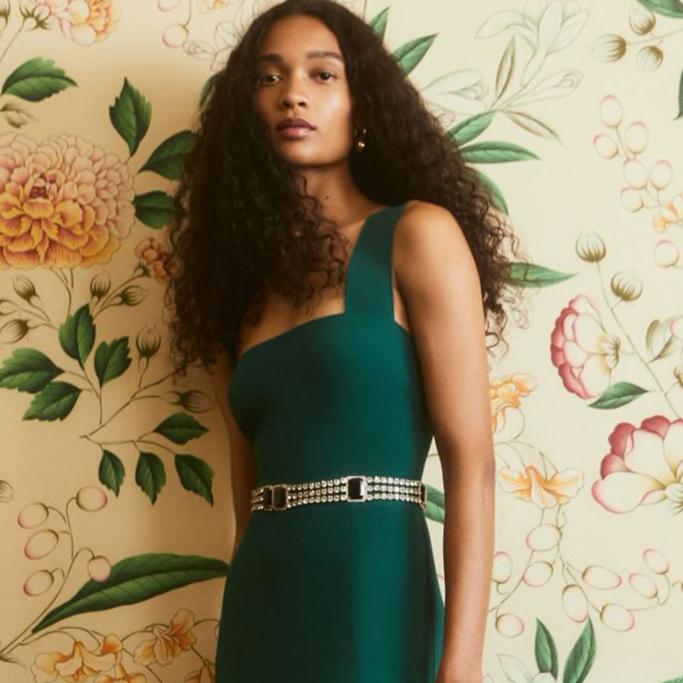 Before I conclude this 'guest wedding outfit ideas' style guide, I'd like to share some store recommendations for readers to consider.
Everlane 
Reformation 
BHLDN
Nordstrom 
Final Thoughts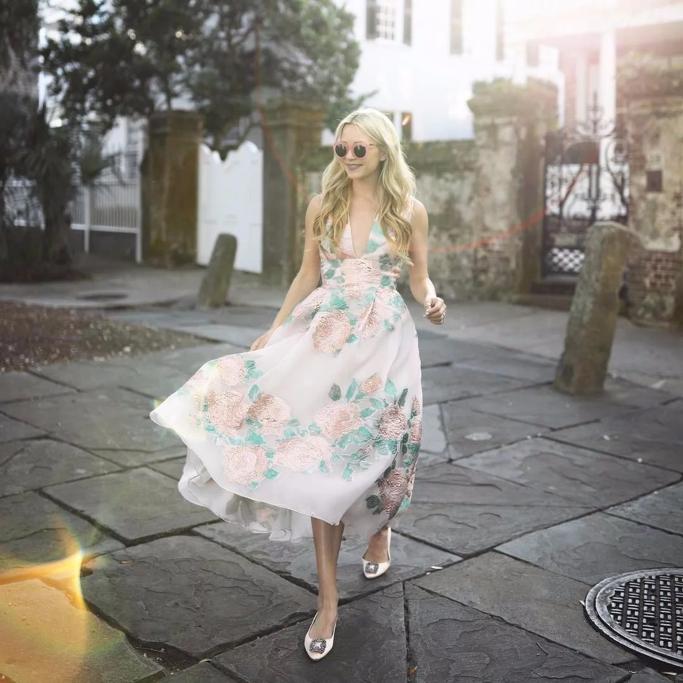 Of course, formalwear is not just a mindless expense—it's an investment. Chances are that you're going to don said OOTD on multiple occasions to help save time and costs.
And after viewing the three looks I've featured, here's to hoping that you've found at least one ensemble in this guest wedding outfit ideas style guide. 
---
Check out some of our other outfit guides:
Get Access to Exclusive Deals
Subscribe for free to get exclusive deals in your inbox. 100% privacy