3 Hippie Outfit Ideas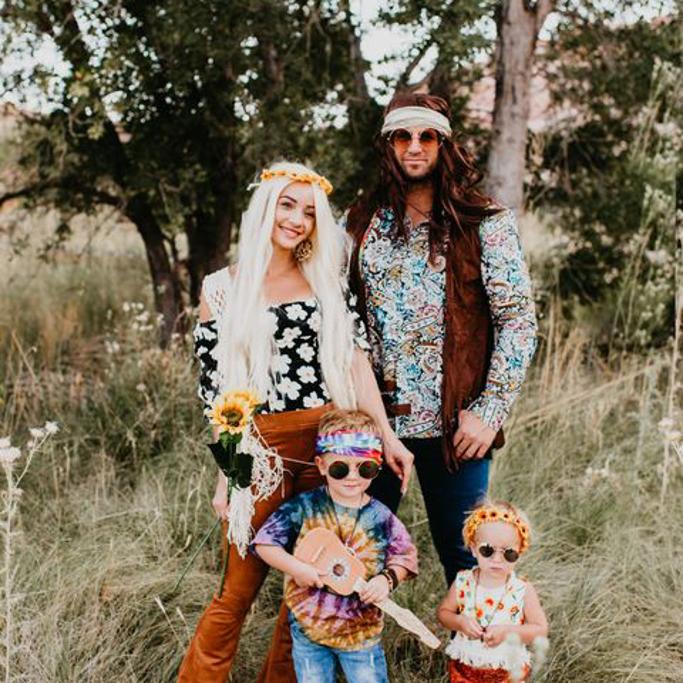 Although being a hippie was more about what people believed in and fought for, it was just as much a stylistic movement as it was a political one.
70s hippie outfit ideas still inspire fashion today, as evidenced by how tie-dye is still a part of most people's wardrobes.
Today, I'll be giving you some hippie outfit ideas so that you can figure out how to put together a look for your next festival.
What Makes Up A Hippie Outfit?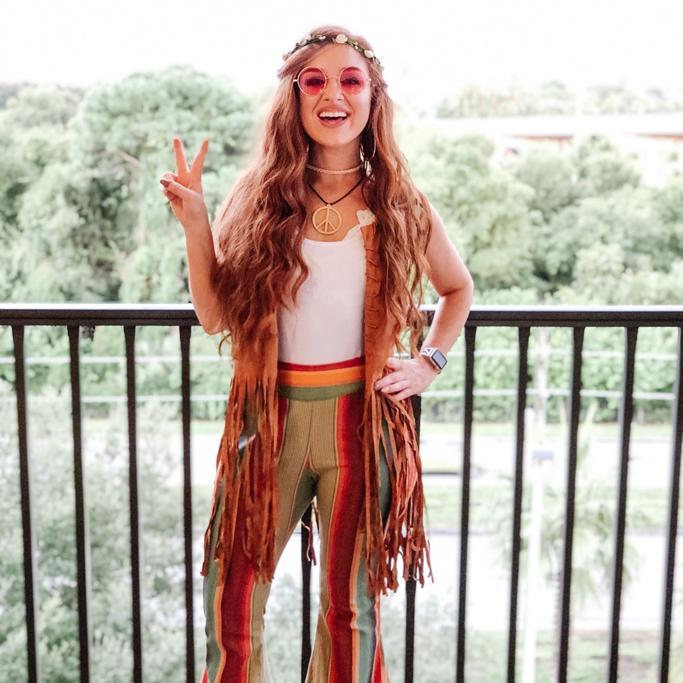 Even modern hippie outfit ideas maintain much of what makes the style so unique. Loose clothing, bohemian designs, influences from aboriginal and Native American culture, and lots of color frequent most hippie outfit ideas.
However, as we grow more considerate as a society, it's important to dress respectfully and not disrespect someone by adorning their heritage as a fashion piece.
History Of Hippies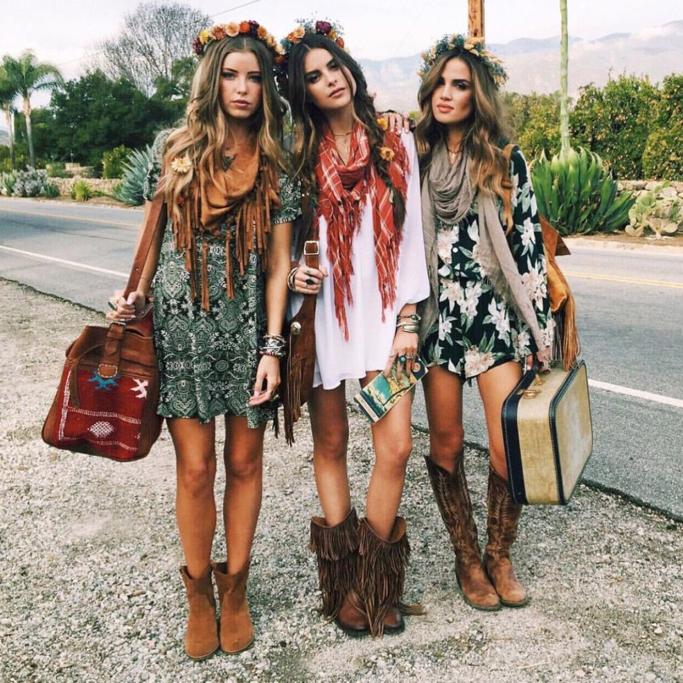 Hippie is a term usually applied to the youth of the 1960s that rose to cultural prominence along with the Summer of Love. There were numerous concerts and festivals throughout the summer of 1967 where hippies congregated to celebrate peace and love.
The movement originated in both New York City and California earlier that decade as a way of expressing one's individuality and free will.
As such, hippies tended to break the rules, strayed away from society's norms, and indulged in many taboo traditions as a way to rebel against the conservative political landscape.
It all came to a head with Woodstock, a music festival in August 1969 that pulled in over half a million attendees and some of the largest musicians at the time like Jimi Hendrix, Creedence Clearwater Revival, and Canned Heat.
After that, hippie culture seeped further into the mainstream, which derailed the movement's overall presence and power. Nowadays, hippies are still around but in fewer numbers.
What Are Some Popular Hippie Outfit Ideas?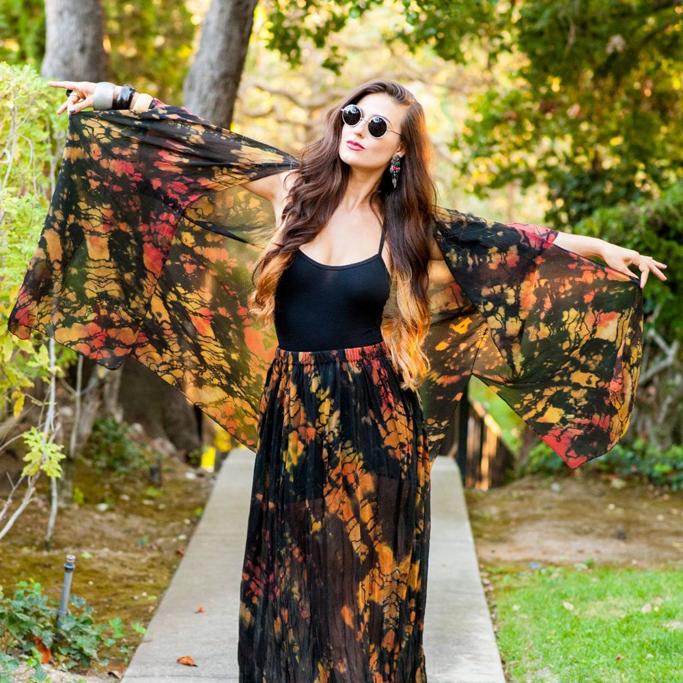 Many hippie outfit ideas look to musicians from the 1960s for inspiration.
Whether that's taking a page from Janis Joplin's fashion diary, pulling from Jefferson Airplane's music video for "White Rabbit," or combing through Grateful Dead concert footage, the musicians of the time set the standards for hippie clothing.
3 Hippie Outfit Ideas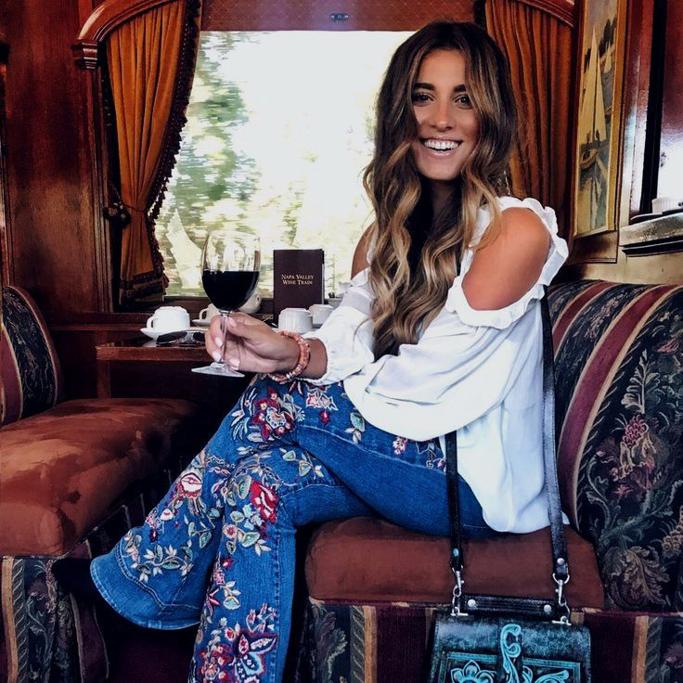 The first of my hippie outfit ideas is a modern way to capture the spirit of the times. The main piece you'll want to include is a pair of wide-flaring jeans that have a floral print.
Combine that with a trippy handbag and a flowing white shirt and you've got a tasteful look that has strong hippie vibes.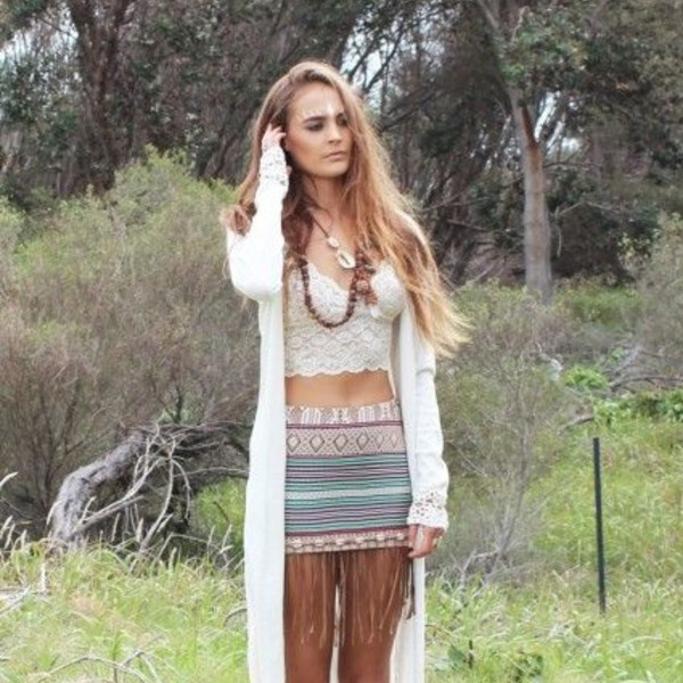 This is a hippie skirt outfit that you can play around with. The skirt does much of the work here with its bright colors and frills, but you do have space to personalize the rest of the look.
You can swap out the white top for a brown one in a similar style. I'm also fond of the big brown necklace in this outfit. It really adds another dimension.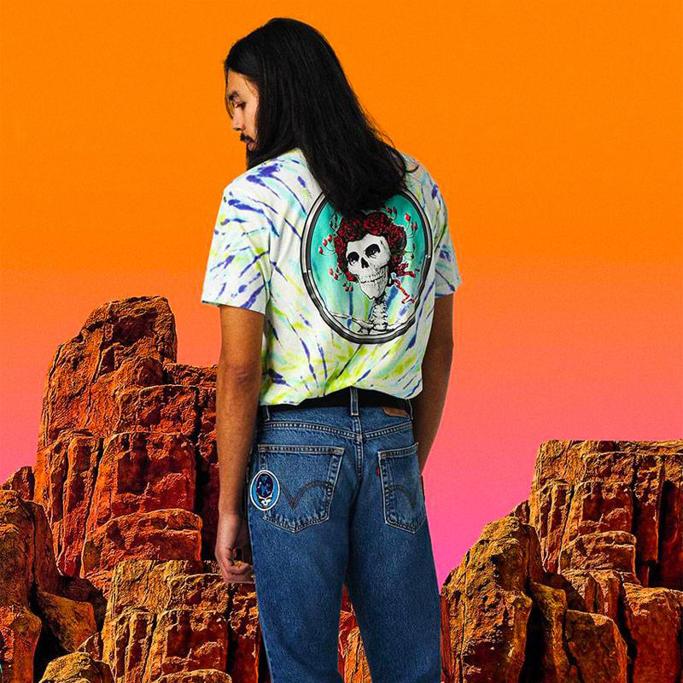 Here I present one of the few hippie outfit ideas for school. It's a unisex option that relies on a tie-dye shirt and bell-bottomed jeans. It's calm enough that you can wear it at most occasions.
Fashion Tips To Avoid With Hippie Outfits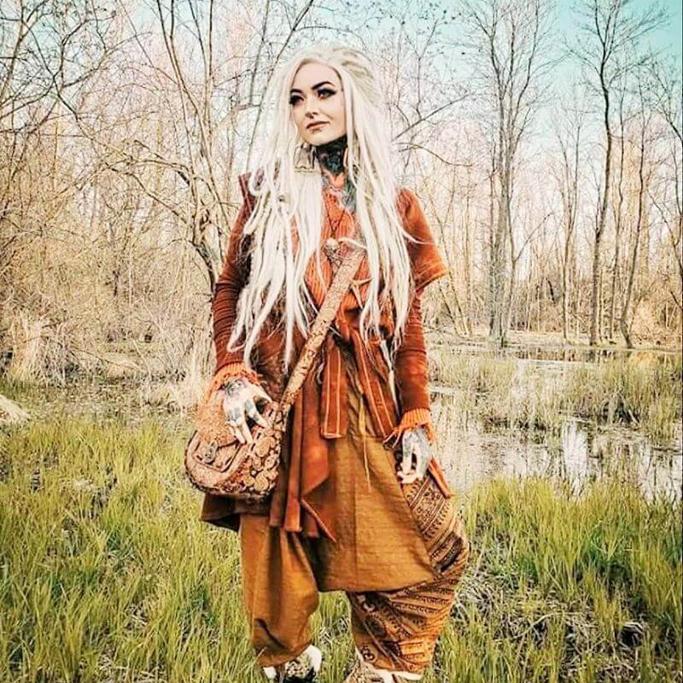 Here are a few ways you can keep your hippie outfit ideas respectful and far away from looking tacky:
Do not wear any native headdresses or associated tribal garments unless that's also a part of your lineage
Don't wear black. Hippies were all about colors as bright as the sun.
Dressing too modestly. Hippie fashion is all about expressing yourself and your personality, so go big or go home!
Best Places To Buy Hippie Outfits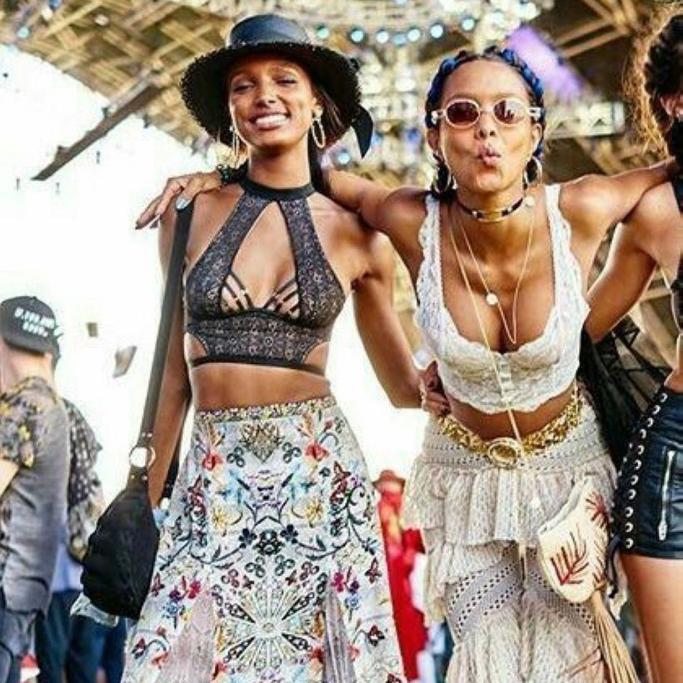 These are a few of my favorite places to search for hippie outfit ideas:
Vintage clothing stores
Stores that bring back classic styles like Urban Outfitters
Legacy brands like Levi's
Final Thoughts
The best hippie outfit ideas should be as carefree as the people who wear them.
You'll want to bring positive energy to these looks because that's what'll make you feel like a modern-day hippie.
---
Check out some of our other outfit guides:
Get Access to Exclusive Deals
Subscribe for free to get exclusive deals in your inbox. 100% privacy