How To Wear A Durag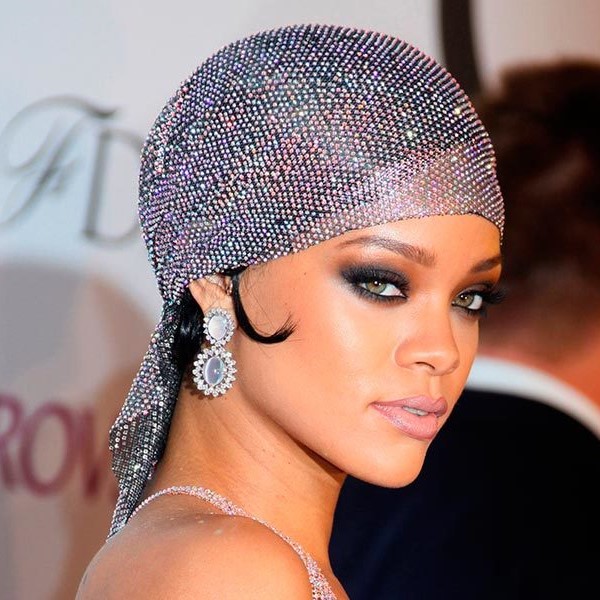 The durag is so richly steeped in 'cultural tea' that it's often too hard to unfold. I can confidently say that it's not a passing trend, as this head covering is considered a timeless necessity for several trendsetters.
Like the bustier or a pair of socks, the durag is also known for its functionality. For most, it's their bread and butter—something that's difficult to get tired of. 
And as fashion evolves, our need to reinvent timeless staples increases. For instance, the 1970s still have a direct impact on modern-day trends, but I'm sure you're in search of more contemporary alternatives. For those wondering how to wear a durag, I've put together a neat style guide for trendsetters to follow. 
From hoop earrings to classic two-piece sets, my 'how to wear a durag' guide will only include the best of the best outfits.
I'll be sure to touch upon several style topics, including:
How to wear a durag with long hair
How to wear a durag with a ponytail
How to wear a durag with box braids
What Is A Durag?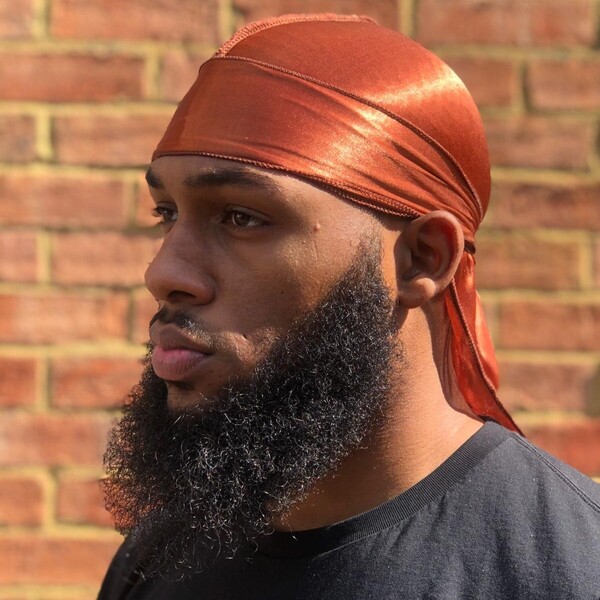 Simply put, a durag is a head covering meant to protect the hair.
It's usually made from a thin material, such as pure silk and polyester, to ensure a tight fit. Nowadays, many people opt for untraditional fabrics as a more fashionable alternative, such as velvet. 
If you're wondering how to wear a durag, it's as simple as the ABCs. Users must drape the covering over the top of their head and position the front hem to an 'agreeable' spot on their forehead.
Afterward, loop the back ties around the crown to ensure a tight fit. It's worth mentioning that there are various ways to tie a durag—and there are several helpful tutorials you can view online about that.
The History Of Durags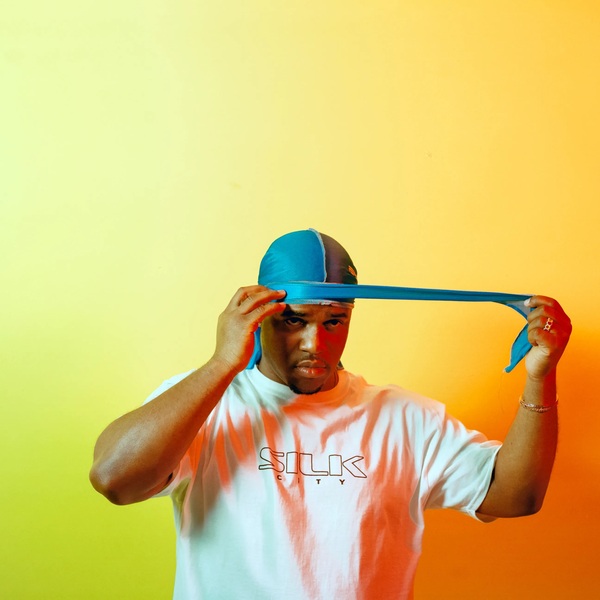 The iconic debut of the durag is shrouded in mystery. Its visionary has yet to take the stage, but most experts agree that it reached the fashion limelight during the 1970s.
This simple piece of cloth is considered a staple in black American culture, especially during the hippie phase of flower power and disco. It was primarily used to protect and train the hair, as the durag would keep curls and waves in place. 
The boom of '90s and early 2000s hip-hop and TV only increased the popularity of the durag, as celebrities such as Nelly, 50 Cent, and Jay-Z were responsible for iconizing the garment. 
While durags were considered a staple for black men, women quickly adopted the trend in the following years. Remember Solange Knowles' jaw-dropping look at the 2018 MET? Nowadays, the durag continues to be a timeless accessory.
When To Wear A Durag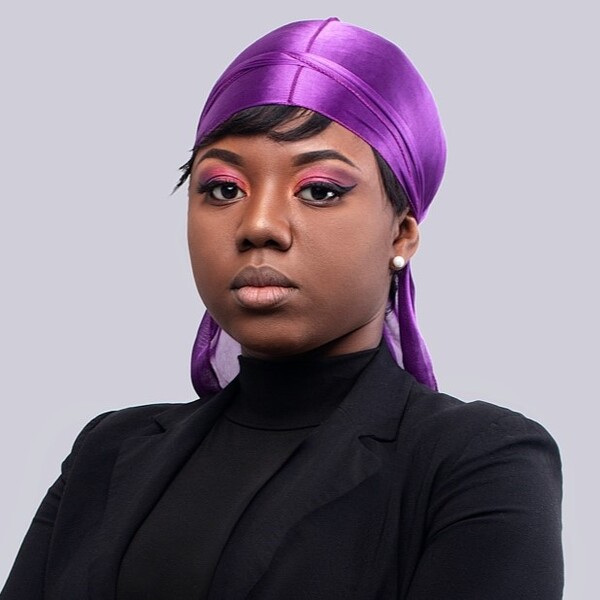 Considering its rich cultural history, the question isn't so much about when or how to wear a durag. Instead, it's who can pull it off. Cultural appropriation is a finicky topic, and it really depends on the person, the intent, and the occasion at hand.
When it comes to the durag, most people agree that anybody can wear it. After all, in its simplest definition—it's just a head covering meant to protect the hair.
Cultural appropriation is only an issue (or a potential problem) if it's meant to degrade a minority. For instance, when powerful influencers use culturally enriched garments in a time when they're shunned by those less privileged, then there's an obvious disconnect.
If you're worried about wearing durags, it's always a good idea to educate yourself on the garment, as well as listen to the community that celebrates it. 
How To Wear A Durag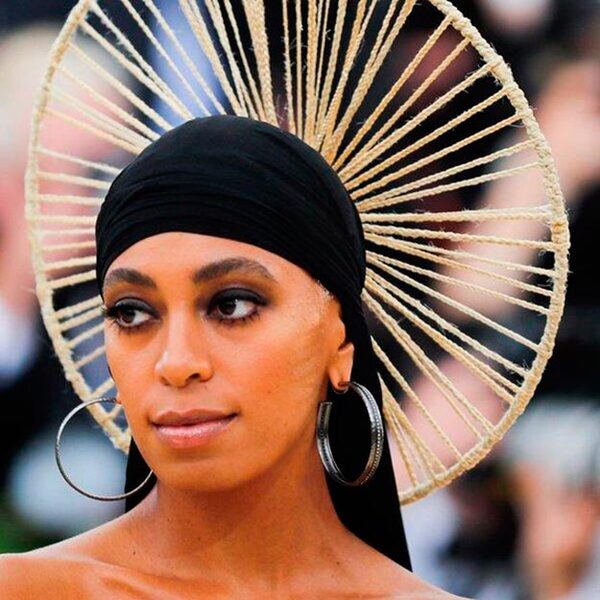 The durag is more than just a functional head covering. Offered in a variety of colors, prints, and textures, it can do wonders by elevating an outfit. For those in need of outfit inspo, I'll show you how to wear a durag using 12 looks.
12 Outfit Ideas With A Durag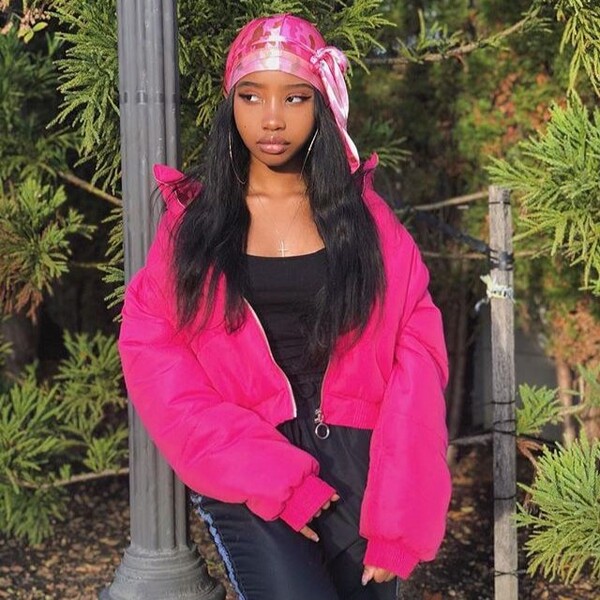 Composed of a pink durag, a matching puffer jacket, and an all-black two-piece set, this stylish outfit strikes the perfect balance between comfort and fashion. It's considered a great go-to for casual days—especially if you're not in the mood to dress up. 
Since this head covering is quite bold in design, I suggest wearing hoop earrings to help balance the look out. For shoes, you can never go wrong with a pair of classic sneakers.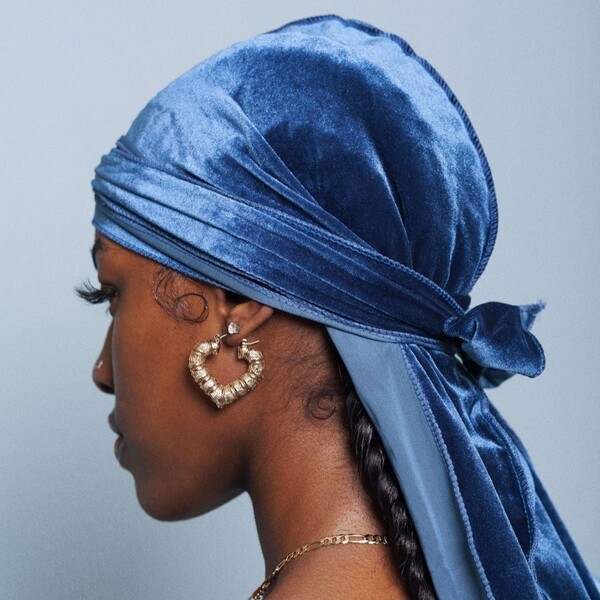 As previously mentioned, trendsetters will typically opt for untraditional fabrics in the name of fashion. This 'how to wear a durag' contender is no exception, as it features a blue velvet head covering as the centerpiece. 
Accentuated with heart-shaped hoops, it's considered a more formal way of wearing a durag. In terms of the outfit itself, you can never go wrong with a simple tank top and a pair of jeans. Instead of wearing sneakers, I suggest donning strappy kitten heels for some extra spice.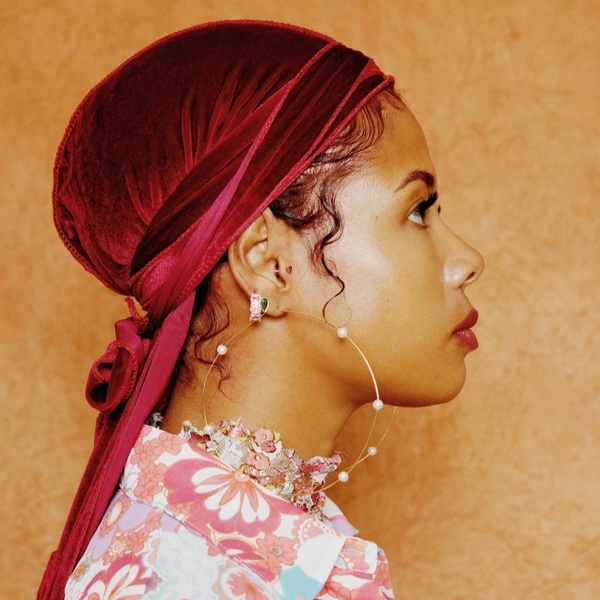 Not a fan of royal blue? If so, how about crimson red? If you're wondering how to wear a durag elegantly, I suggest copping this extravagant look. It features a velvet head wrap with pearl hoop earrings, red lipstick, and a floral button-down shirt. 
Slightly reminiscent of the '70s flower power movement, this OOTD keeps things flirty and fun.
Since this picture only covers the top half of the outfit, you're ultimately free to choose whatever bottoms you wish. I, on the other hand, suggest wearing a pair of blue bell bottoms and heels to really exude those late hippie vibes.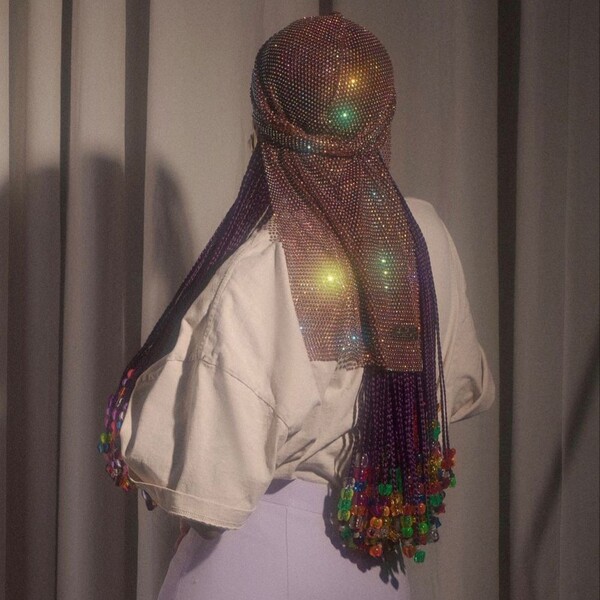 Obviously, wearing a crystal durag isn't everyone's go-to move, but perhaps it's best to save this OOTD for special occasions, just in case. This glittery number is further enhanced with an oversized white tee and a lavender pencil skirt. 
The casual nature of this ensemble helps to counterbalance the boldness of the head covering. I highly recommend taking this bad boy out in the sun, as the embedded gems are designed to reflect light.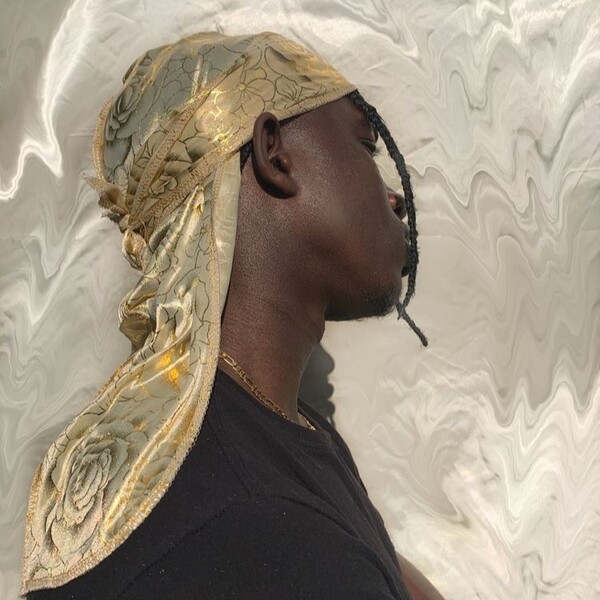 Forget angelic halos—durags are where it's at. With its metallic gold color, this glitzy headpiece can act as a more glamorous substitute for when you're feeling extra. Plus, the delicate nature of the fabric can result in some dramatic drapes, which can do wonders by accentuating your neck and decolletage. 
Given that the covering is quite bright in hue, this 'how to wear a durag' contender should be paired with a simple black crewneck and some jeans (or cargo pants) to keep things casual.
And you can always accessorize with matching jewelry if you require more sparkle.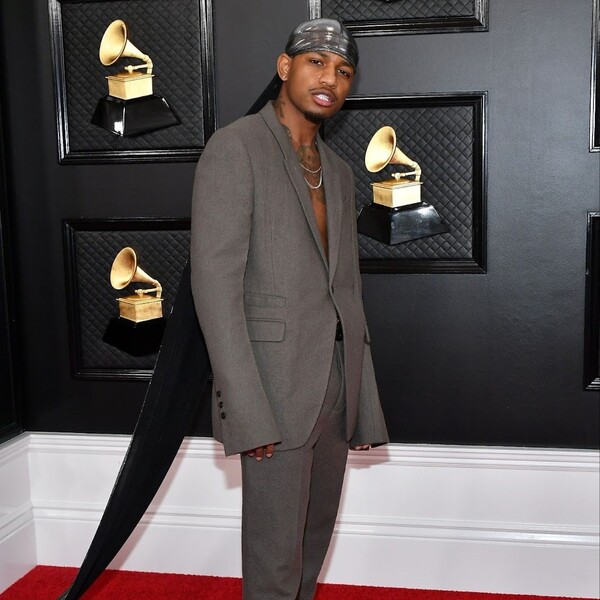 I'm fairly certain that most readers aren't given an annual invitation to the red carpet. That said, any influencer or celebrity looking for inspo can use Guapdad 4000 as their style guide. 
This 'how to wear a durag' contender features a classic gray tux, a pair of white sneakers, and a metallic headpiece with an added train. The dramatic silhouette of the durag keeps things Met Gala friendly, but you can always substitute it for a traditional covering for a more wearable look.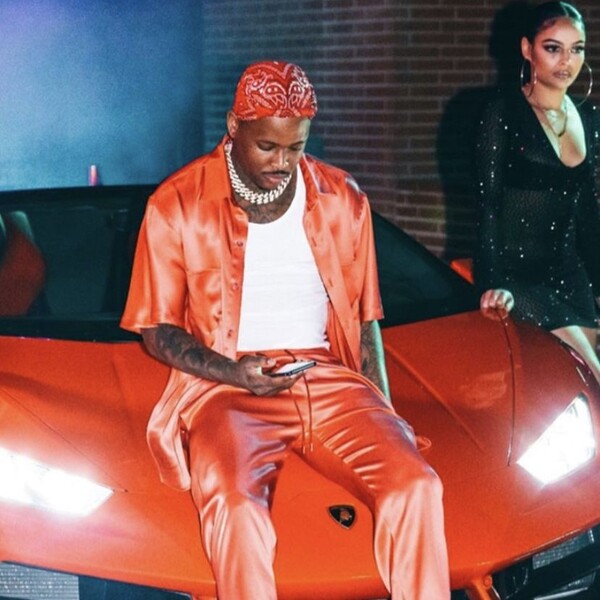 Sporty in design, this red-clad jaw-dropper is ready for Instagram photoshoots, casual hangouts, or everyday meandering. It's a little more upper-class compared to regular cotton, polyester, or denim, as this two-piece set is presumably constructed out of silk. 
The white crewneck paired with the matching sneakers helps to offset the brightness of crimson red. And the durag works to 'tie' the whole look together (no pun intended).
Overalls are often mistaken as a lazy-day necessity. Loose in silhouette, they're not the most flattering garment to don if you're fond of streetwear—right? Well, contrary to popular belief, you can turn your plain Jane dungarees into a runway moment. 
This 'how to wear a durag' contender features a canary yellow one-piece, a printed neck scarf, sunnies, and a white head covering. Devoid of an underlayer, this OOTD is considered the perfect go–to for summer.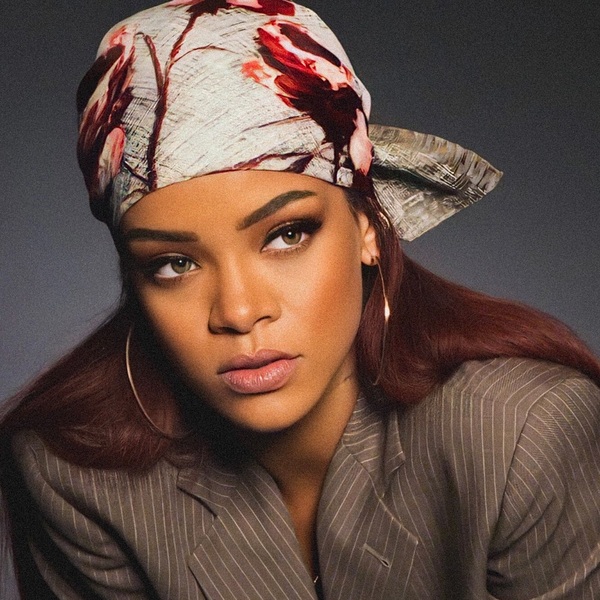 It would be a missed opportunity to not include Rihanna in this 'how to wear a durag' style guide.
She's definitely a fan of this head covering, considering her past outfits. Here, she's sporting a white and red do-rag, silver hoop earrings, and an oversized pinstripe blazer. 
I'm fairly certain that Riri is wearing a matching pair of trousers, as she's quite fond of matching pantsuits. Of course, this iconic look would not be complete without some pointed-toe stilettos.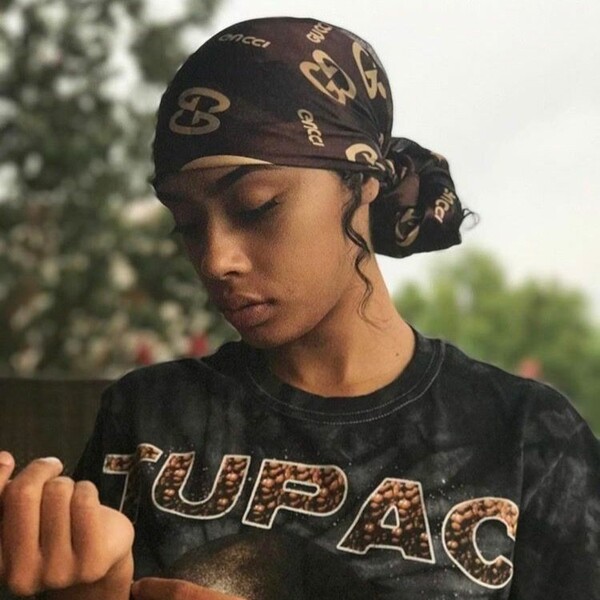 Everyone should own at least one vintage tee in their wardrobe. This closet staple can go with hundreds of different looks—such as this 'how to wear a durag' contender. 
Comprised of an old-school Tupac shirt and a Gucci do-rag, this simple yet chic look is perfect for everyday use. For the rest of the outfit, I recommend keeping things casual by wearing a pair of black cargo pants and some Air Jordans.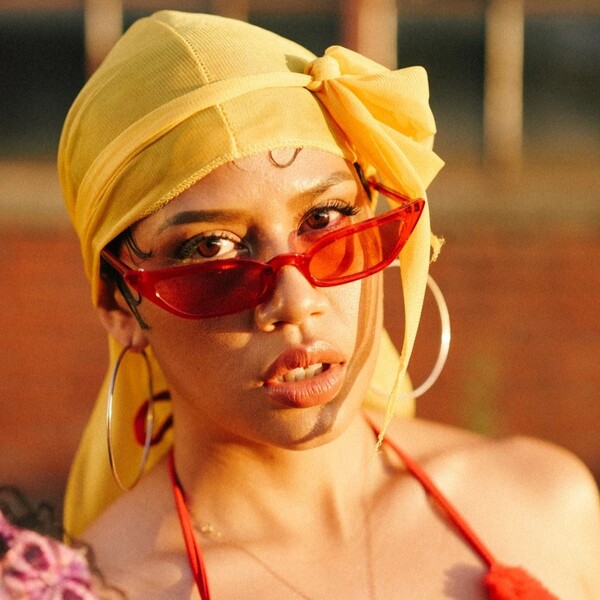 Ray-Bans? Who is she? I only know funky sunglasses, which are considered the crème-de-la-crème of over-the-top accessories. If you're looking for a fun way to style your durag, I highly suggest donning a fun set of shades. 
For instance, this playful OOTD features red sunnies with a sheer yellow head covering. Presumably paired with a matching crop top, this summer-friendly look is ready for beach parties and cocktail hour.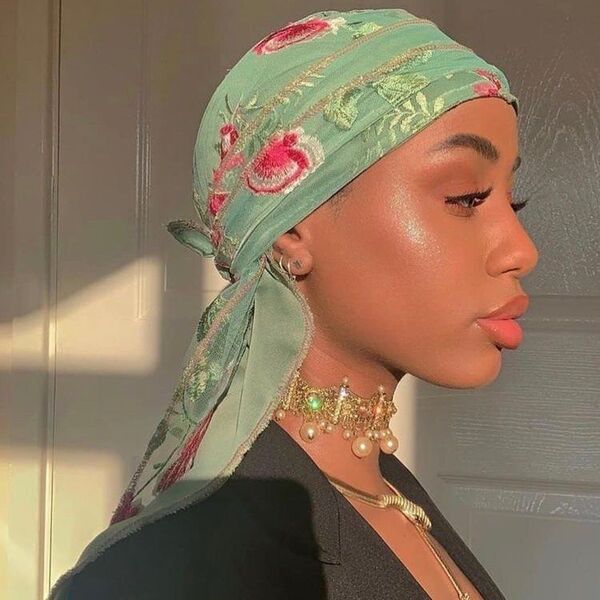 Those not fond of simplistic jewelry may prefer more extravagant pieces. For example, this stylish model chose to accessorize her durag with a pearl choker and a chunky gold necklace.
Accentuated with a black collared shirt, the jewelry paired with the brightly-colored hair covering does wonders by complimenting her decolletage and facial features. 
What Type Of Durag Outfits Can You Get?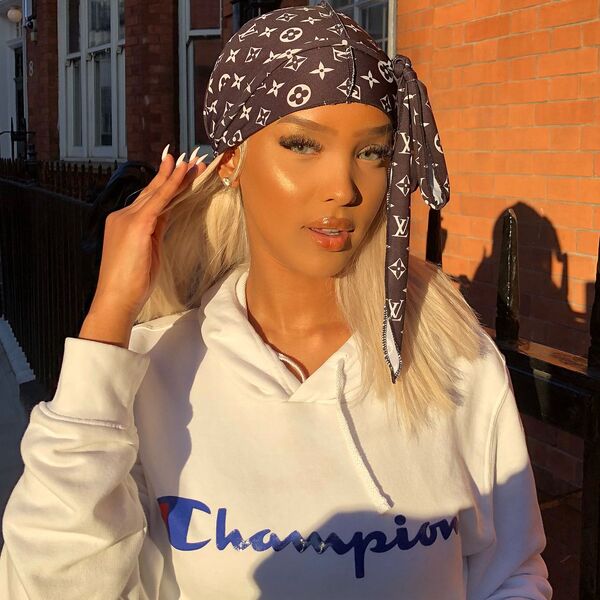 In reality, there's no such thing as a quintessential durag outfit. This head covering is considered a highly versatile garment—meaning that it can work with several different aesthetics.
And given the vast amount of OOTD inspo shared online, I totally understand if you require a more condensed list. So, I'll share some trendy ensembles worth considering.
Classic streetwear: Most opt for sneakers, bomber jackets, jeans, and t-shirts if they decide to wear a durag. They're comfortable, practical, and the standard go-to for many trendsetters.
The glam look: Printed silks and crystal durags fall into this category. If you desire a more stylized look, I recommend opting for non-traditional fabrics in place of cotton and polyester.
Functional, not fashionable: As previously mentioned, the durag is also a functional garment. You can choose to opt for a bathrobe or a pair of sweatpants if you prefer the 'indoors loungewear' approach.
How To Choose The Best Durag Outfit
When it comes to shopping, customers will need to consider material quality, design, practicality, and price before heading to checkout. If you're not familiar with these four factors, don't worry. I'll provide a brief rundown of each one.
Material quality starts with fabric choice. While most traditional durags come in cotton and silk, some brands utilize uncommon textiles such as velvet and embellished chiffon.
In order to ensure the perfect fit, do-rags should provide a decent level of flexibility and give. They shouldn't feel stiff or unreasonably thick, as that might make them unbreathable or create an unflattering silhouette.
Those committed to physical shopping may find it beneficial to test out the fabric in person. On the other hand, online buyers may need to look up customer reviews to ensure legitimacy and material quality.
Furthermore, design and practicality should never be ignored. Durags come in a variety of different prints, colors, and fabrics.
Ultimately, it's important to settle on a style that aligns with your current aesthetic. While it may seem tempting to buy a bedazzled head covering, chances are that it's destined for the unworn section in your closet. 
Price-wise, durags can retail for anywhere from $5 to $100—depending on the brand and fabric they're made of. As always, it's a good idea to shop with a limited budget to prevent overspending.
How To Style A Durag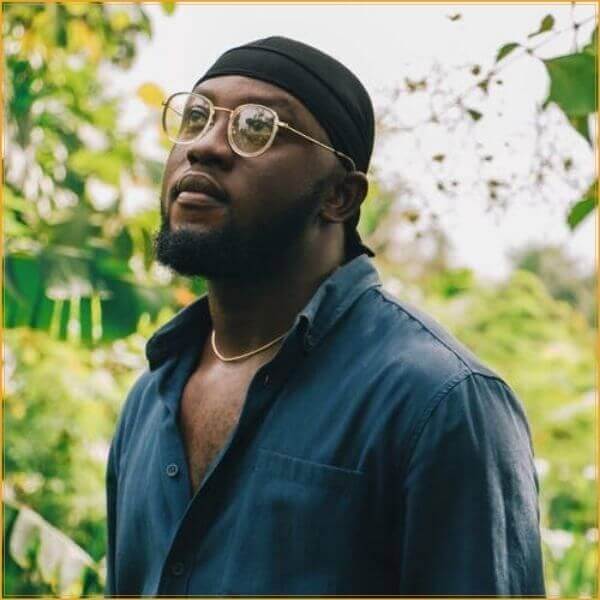 Accessories require accessories. From the get-go, it sounds like an oxymoron, but durags need a bit of finesse if you intend to wear them fashionably.
For those who require some styling tips, I'll provide a few recommendations next in this 'how to wear a durag' outfit guide.
Hoop earrings: Whether you prefer silver, gold, large, or small, this dainty accessory can help add some sparkle to your final look.
Experiment with different colors and fabric textures: Take this as an opportunity to think past black and white. Durags come in a variety of different designs.
Try out a different hairstyle: Some trendsetters prefer to fully conceal their hair or leave it undone. You should never underestimate the power of a well-kept 'do.
Formal or casual: If you're wondering how to wear a durag, it's best to simplify your decisions by selecting one of two core aesthetics: fancy or casual. This applies to accessories, jackets, or footwear.
Fashion Tips To Avoid With Durag Outfits
Experienced trendsetters will know that fashion is both forgiving and merciless. It's always a good idea to go outside of your comfort zone, as outfit experimentation is highly encouraged. That said, I think it's fair to assume that nobody craves post-Instagram regret.
Next up in this 'how to wear a durag' style guide, I'll share some fashion tips to avoid with this particular accessory.
Layered hair pieces: Wearing chunky barrettes, claw clips, and bobby pins underneath your durag will result in a bizarre silhouette.
Specific hats: Cowboy hats, fedoras, and berets often clash with durags. Instead, you should opt for baseball caps and beanies as a more suitable alternative.
Your everyday go-tos: Fashion is all about creativity. While there's nothing wrong with wearing your usual everyday outfit, you should consider trying out different core aesthetics.
How To Take Care Of A Durag
Thankfully, there's no need to visit a professional cleaner. Maintaining your durag is as easy as pie.
First, it's best to double–check the laundry tag of the garment. Some do-rags require additional TLC, such as those made out of silk or velvet.
Using a solution of lukewarm water and gentle detergent is highly recommended, as it can easily remove stains, bacteria, and odors without damaging the quality of the material. 
Durags made out of cotton and polyester can be machine dried. Be sure to program the dryer on its lowest setting to ensure no wrinkles, unwanted creases, or shrinking. You can also opt to dry your durag naturally if you're worried about its overall quality.
Best Places To Buy A Durag
Before I conclude this 'how to wear a durag' style guide, I'd like to share some store recommendations for readers to consider:
Etsy 
Walmart 
Amazon 
Trade Secrets 
Final Thoughts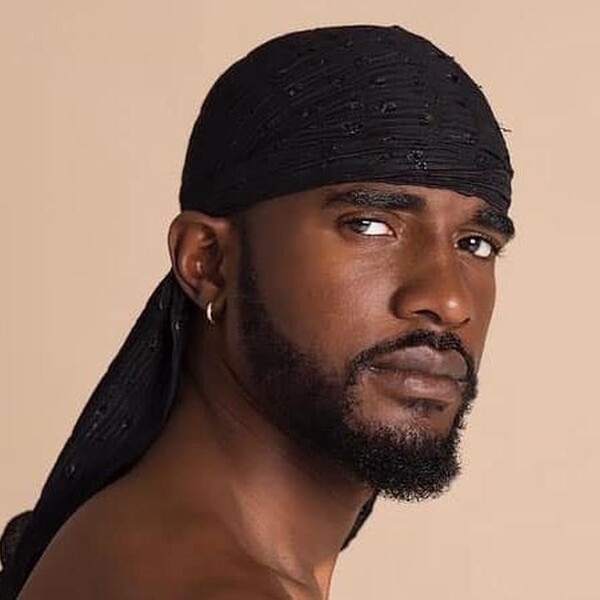 Those unfamiliar with durags will often treat it like an unsolvable math problem. How do you wear a do-rag? What outfits pair well with it? What kind of styles are popular? These questions (and many more) are really up to the wearer's interpretation. 
Fashion is all about expressing one's creativity and personality, after all. So how you style this head covering will depend on your aesthetic and what feels right to you.
And, after viewing the 12 outfits I've featured, here's to hoping that you know how to wear a durag. Just be sure to do it with confidence, style, and swagger.
---
Check out some of our other style guides:
How To Wear Oversized Sweaters
Get Access to Exclusive Deals
Subscribe for free to get exclusive deals in your inbox. 100% privacy