How To Wear a Garter Belt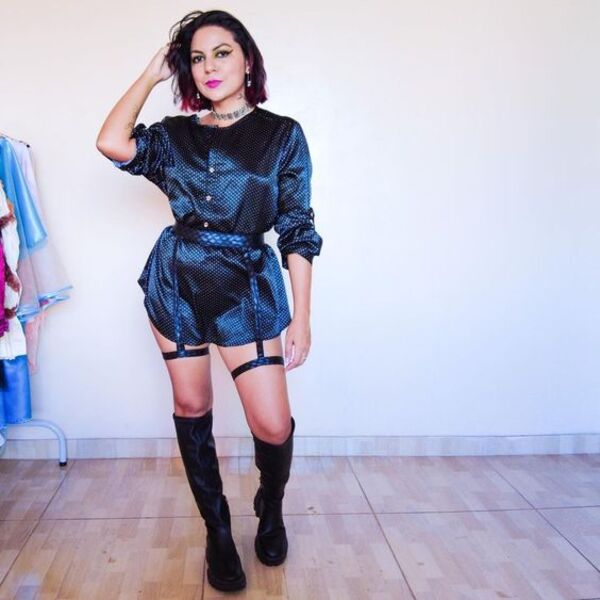 Garter belts: the cherry on top of lingerie and the other facet to unfasten before sexy time. It wasn't always like this, as the 1970s treated them as a mindless accouterment to underwear.
Over the years, fashion overtook function, as we started wearing intimates as everyday clothing.
The satin slip turned into a Kim Kardashian moment; the lacey bustier became synonymous with jeans, and the garter belt? It's not loud and proud as of yet, but celebs like Mariah Carey have been spotted wearing a set. Only time will tell.
As we wait for the garter belt revolution, we feel it's only necessary to educate others on how to style them. Below, we'll share some ways of how to wear a garter belt from the bedroom to beyond.
What is a Garter Belt?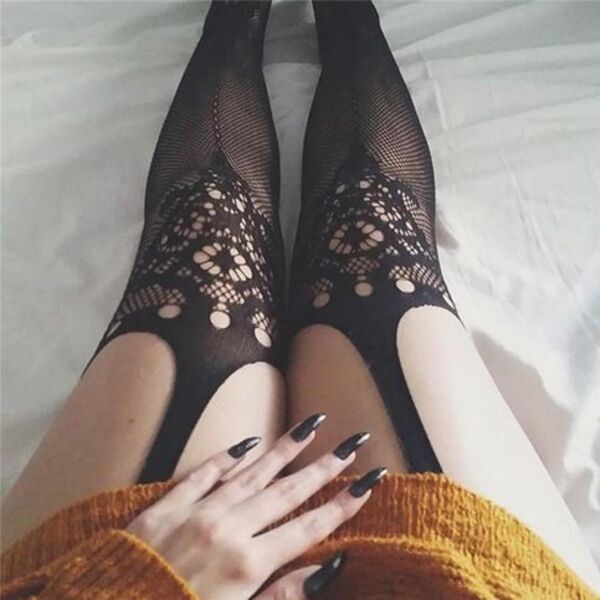 What is a garter belt? According to the textbook definition, it's a piece of underwear used to hold up stockings. They're worn on the upper region of hips and are typically made out of satin, silk, or stretchy lace.
To attach the garment to the socks, a series of small belt buckles are connected to the hem of the accessory. It's worth noting that the garter belt is entirely different from the wedding garter, which symbolizes good luck in a relationship.
History of the Garter Belt
The earliest rendition of the garter belt stems all the way back to 1700s France. At this point, it was far from eroticism, as they were typically worn as support.
Over the years, multiple designers and inventors tried to reimagine the garter belt to fit with the problems of modern society. For instance, in 1878, Féréol Dedieu added clips for better attachment.
It wasn't until the 1920s that there was a significant shift in women's rights and the textile industry. Girls wanted more mobility as more were entering the workforce. Plus, stiff fabrics and abrasive metals weren't comfortable in the slightest.
As a result, the increase in undergarment production boomed, and as a result, lightweight intimates became a popular fad within fashion.
The 1940s bore a new selection of high-performance garments, that being elastic and nylon. At the time, the newly-and-improved garter belt took the media by storm, as artists and film directors transformed this strictly functional undergarment into an erotic symbol.
Garters, of course, have spiraled down in popularity—but it continues to hold some significance in the fashion industry.
When to Wear a Garter Belt
Garter belts have yet to get their runway moment, but rest assured—the time will come. They're typically worn 'behind closed doors,' as you'd usually don a pair before sexy time.
Of course, the suspender-plus-panty combo has been styled outside of the bedroom—that being strip clubs and burlesque shows. You can also wear them as a fashion statement if you're feeling especially extra.
How to Wear a Garter Belt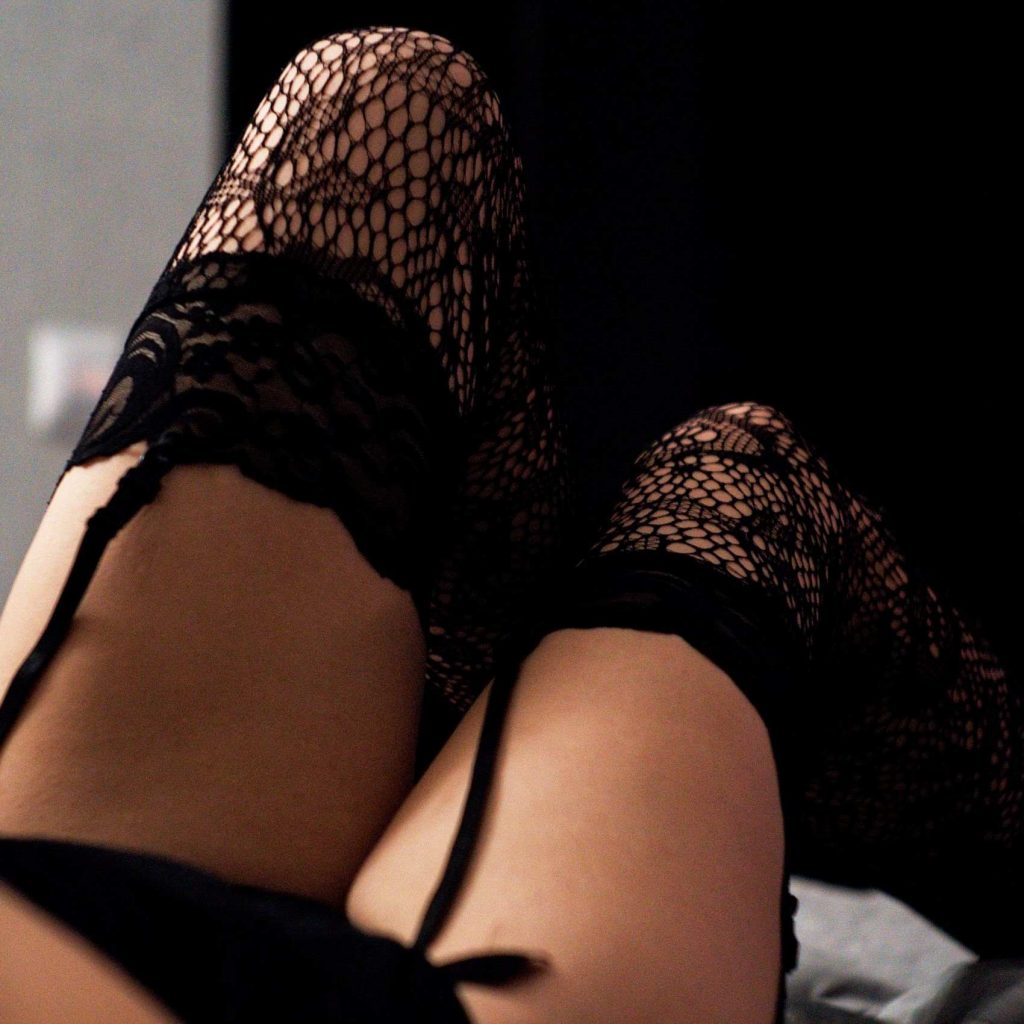 Stockings and garters are best worn with panties and panties. The colors are totally up to you, but we suggest opting for classic lace in terms of fabric.
Not only is it the most common material used for garter belts, but it ups the sexy factor by 10. It's important that you find a cohesive fit with matching hues unless you want to dazzle your partner with a kaleidoscope of patterns.
Taking inspiration from runways, garter panties can also be paired with a dramatic robe. Other popular ideas include a pair of latex gloves, thigh-high boots, a leg-slit dress, and of course—a pair of stiletto heels.
For those in need of more styling tips, we'll share other ways of how to wear a garter belt. From haute couture to basic fashion, here are 17 ideas worth considering.
17 Outfit Ideas with a Garter Belt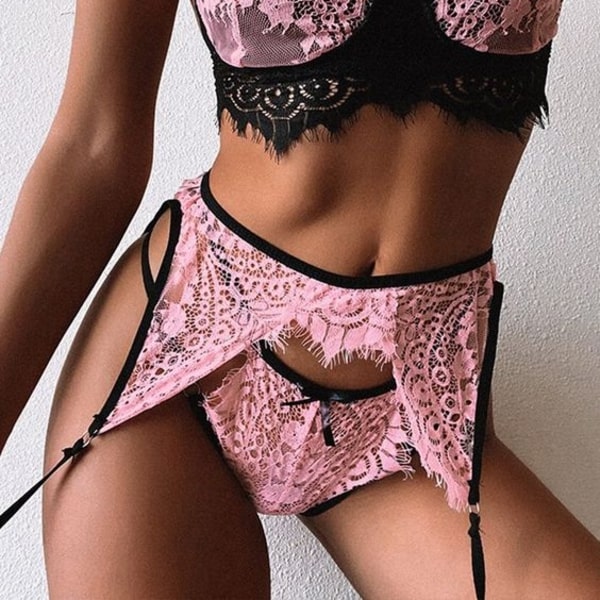 Let's start with the classic boudoir ensemble. If you're looking up 'how to wear a garter belt without stockings' this is the number to opt for.
Embellished with pretty pink lace, this alluring set features a traditional panty, bra, and garter belt combo.
It is complemented with black trim and bias, which provides a bit of dimension to the entire look. Of course, this enticing fit can only be worn behind closed doors, but it's up to you if you want an audience, *wink wink, nudge nudge.*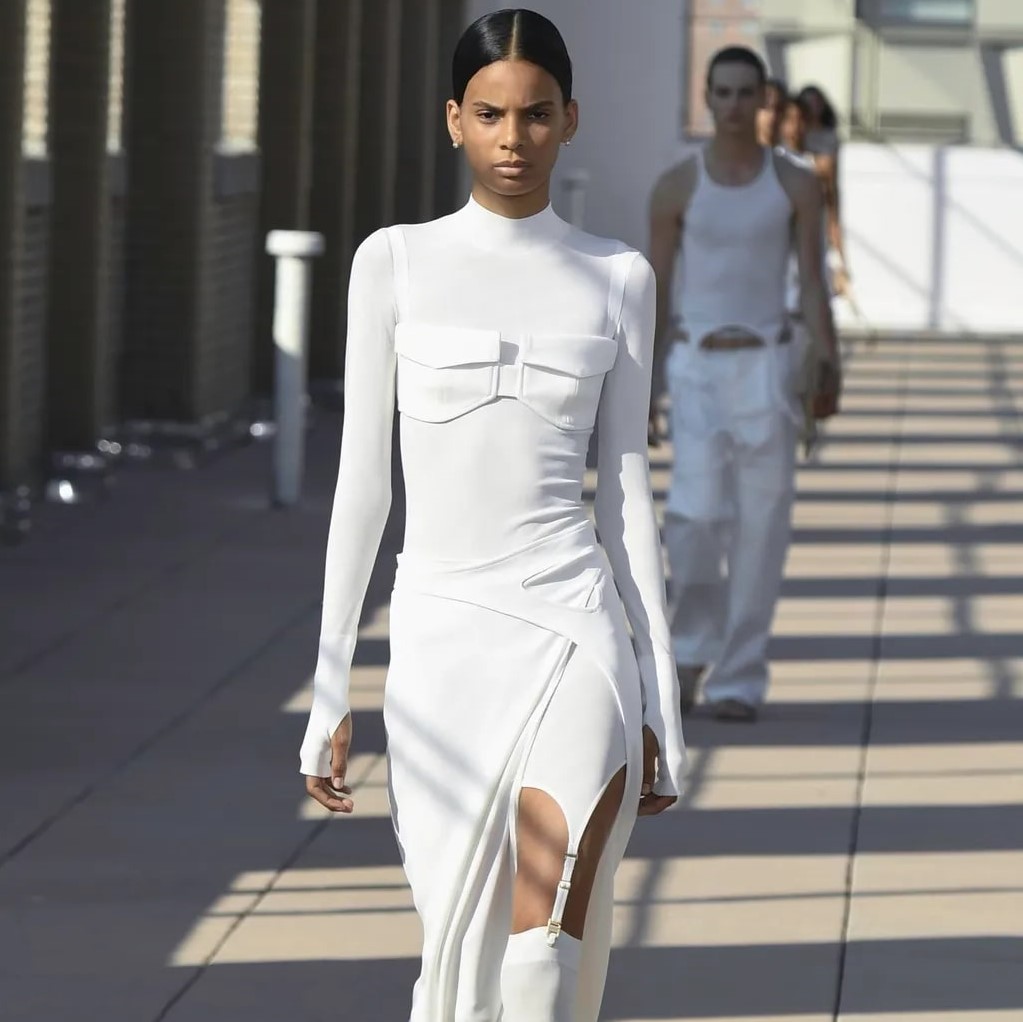 Underwear is the new outerwear, at least—when it comes to Dion Lee's 2020 spring/summer look. This monochrome fit envisions the garter belt as a traditional accessory. It's relatively stripped of sexiness, but by no means are we calling it boring.
In fact, Lee's take is considered more elegant, sophisticated, and dare we say—modest. This ensemble features an all-white outfit composed of a mock neck dress, a bra, white stockings, and the ever-so-hidden garter belt.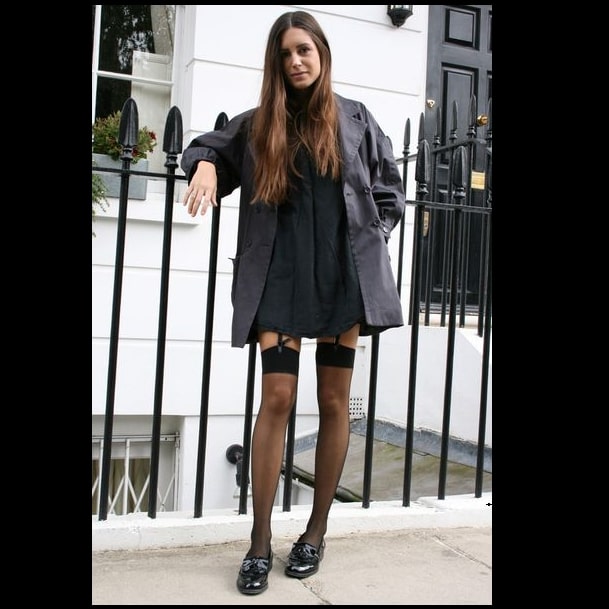 Was number 2 too daring for you? For those wondering how to wear a garter belt with a dress in a more subtle manner, here's a third suggestion. This low-key outfit banks on oversized silhouettes to help downplay the sex factor provided by stockings.
Featuring an extra-large trench jacket and a loose turtleneck, this ensemble offers a balanced fit that's complemented with matching shoes and a garter belt.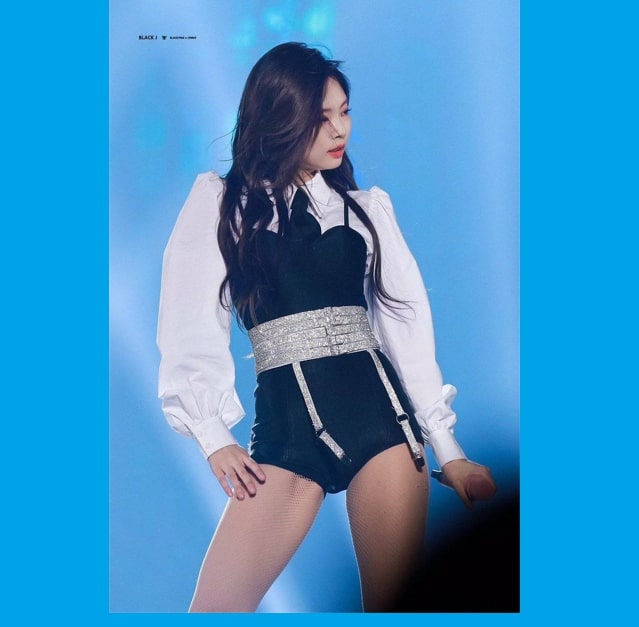 For those in need of more 'spice,' Kpop fashion never fails. We realize that this isn't the most wearable of ensembles, but it can make a hell of a statement the next time you attend a concert.
Considered a great fit for festival wear, this BlackPink-inspired outfit features a diamond-studded garter belt paired with a sweetheart one-piece, a collared white shirt, and a complimentary bow tie.
The black swimsuit can be easily switched out for a pair of leather pants if you're not keen on showing too much leg.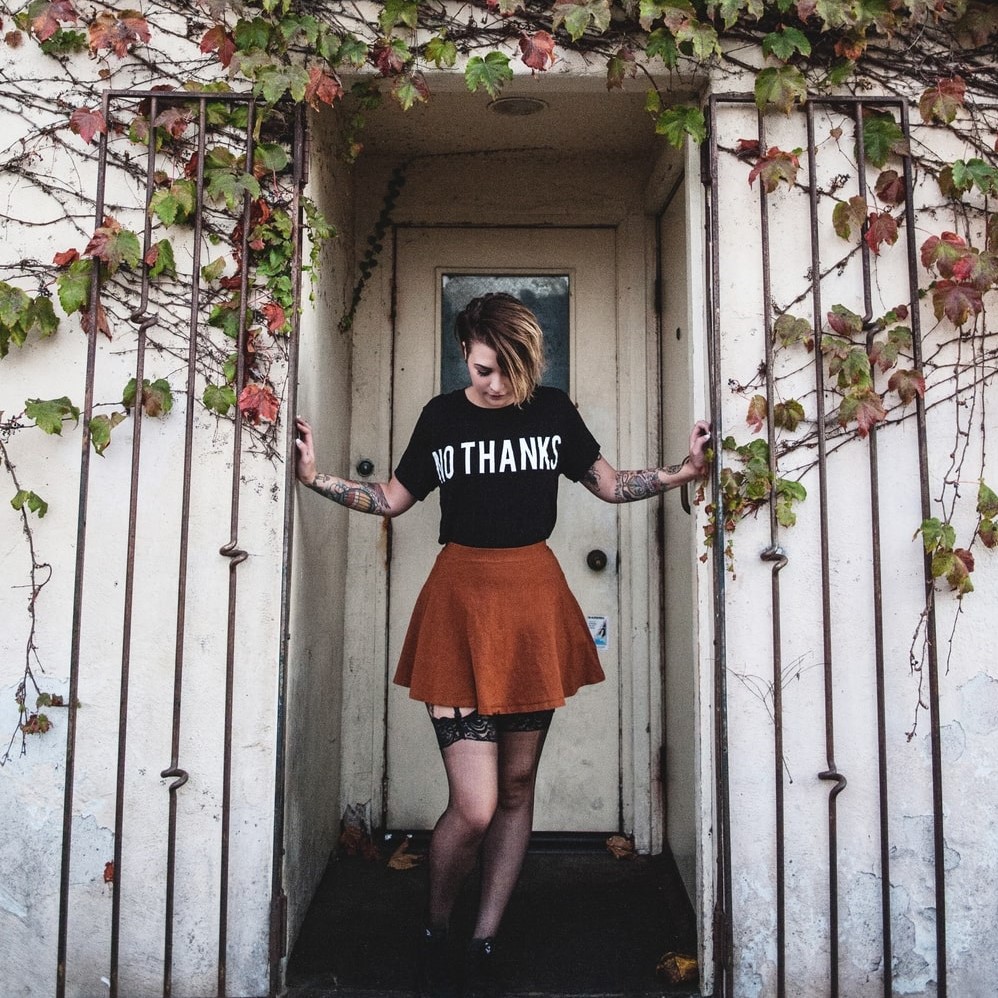 We get it; we're not all daring when it comes to fashion. But, if you're looking to get some use out of your old garter belt, we suggest donning this classic fit.
This streetwear-chic ensemble showcases the suspender strap peeking under a beige circle skirt and a black graphic tee. It's definitely a grunge-inspired look—one that warrants a beanie and a hipster-themed flannel overtop.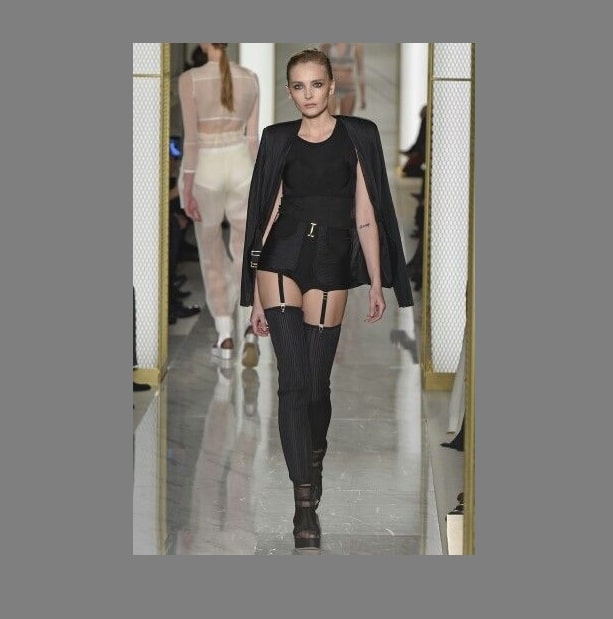 This outfit is definitely business casual in the back, cocktail hour in the front. Considered part of the La Perla Atelier 2015 spring collection, this sultry ensemble comprises a black one-piece, a smart-looking blazer, pinstripe stockings, and a garter belt to help accentuate the waist.
It's not recommended for the office, but it's something worth considering if you live in the fashion-capital cities of Milan, Paris, or Tokyo.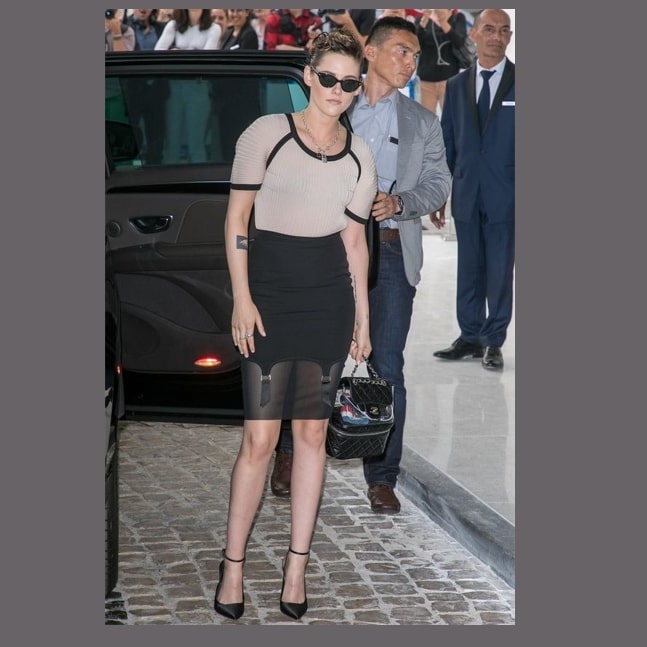 Can't figure out how to wear a garter belt? For those stuck on styling inspo, we suggest copying from Hollywood starlets. Case in point, Kristen Stewart manages to elevate the sultry garter belt into a red carpet look.
Hidden under a sheer pencil skirt and complimented with a cream-sleeved top, it's certainly an elegant ensemble with a hint of sex appeal. Of course, black stiletto heels are a must with this outfit.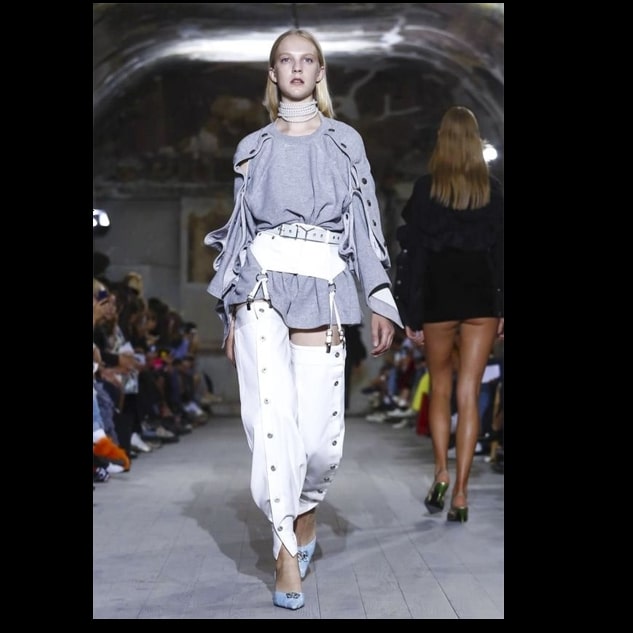 For those searching for ideas on how to wear a garter belt, we're assuming that you're quite adventurous when it comes to fashion. We'll be the first to admit that number 8 is one of the more daring ensembles out of the bunch, but there are ways to downplay it.
For instance, you can sub out the highly decorated sweatshirt with an ordinary crew neck dress. The button-down 'stockings' are completely optional, but they can be removed to help accentuate the garter belt.
As a result, you're left with a super-chic, boudoir-inspired athleisure fit.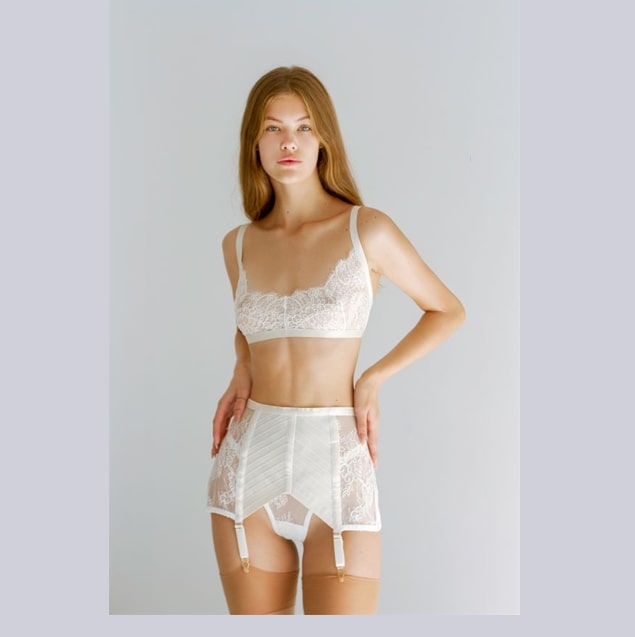 Let's go back to the basics, shall we? This classic number features a modest silhouette composed of white lace, a full-coverage garter belt, a high-waisted panty, and nude-colored stockings to help bring the whole look together.
It's demure, dainty, and ever so slightly sultry for bedroom play. White is usually a no-no in terms of sex, but hey—fashion demands sacrifice.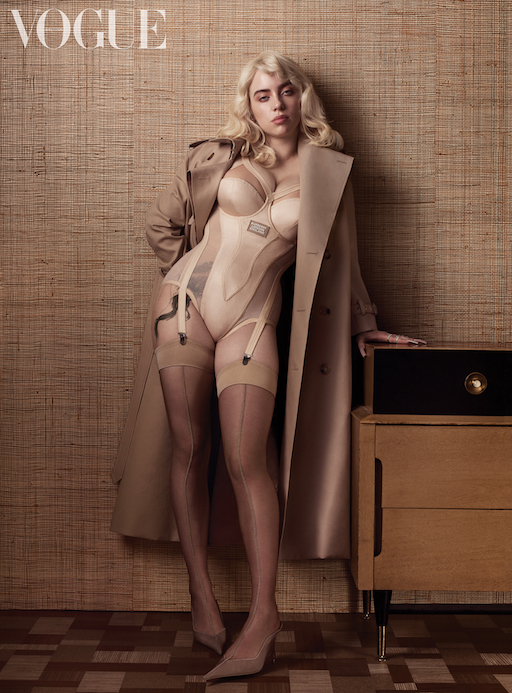 Of course, we can't discuss garter belts without addressing Billie Eilish's iconic look for British Vogue's magazine front. While it's not entirely wearable as an everyday outfit, we can at least take inspo from it.
Dressed in muted colors, this boudoir-style ensemble features Billie in a skin-tight one-piece with sheer stockings underneath. The trenchcoat and the stiletto shoes do wonders in accentuating the smokey attributes of this look.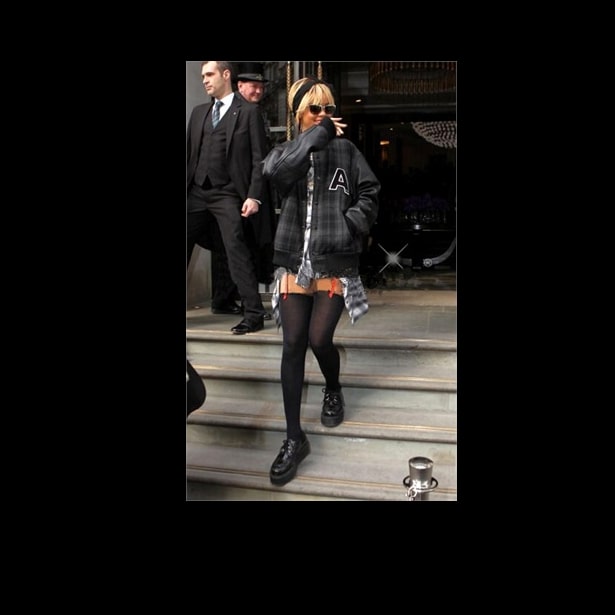 You can always count on Badgalriri to pull off underwear as outerwear. In this iconic look, she downplays the traditional garter belt by wearing a bomber jacket, an oversized grey flannel, and platform loafers for a school-girl-inspired ensemble.
The red belt buckles help to give the outfit more color and dimension. It's definitely the OOTD to opt for if you're looking to cop Tony's look from Riverdale.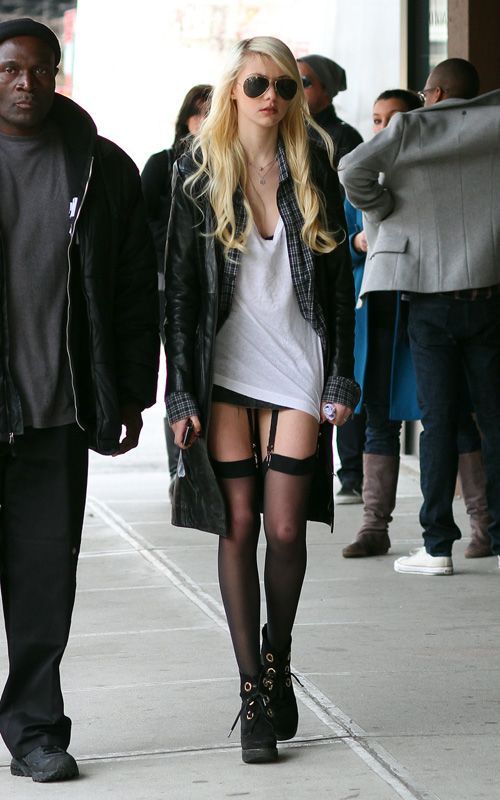 Gossip Girl's Taylor Momsen knows how to wear a garter belt. This urban-chic outfit features an oversized white tee, a black flannel button-up, a leather jacket, a denim skirt, and a pair of black stockings.
It's considered a sexier version of the typical rock n' roll ensemble, and it certainly works paired with a set of cute heeled booties. If you really want to embody that punk feel, a set of sunglasses will do wonders in complementing the final look.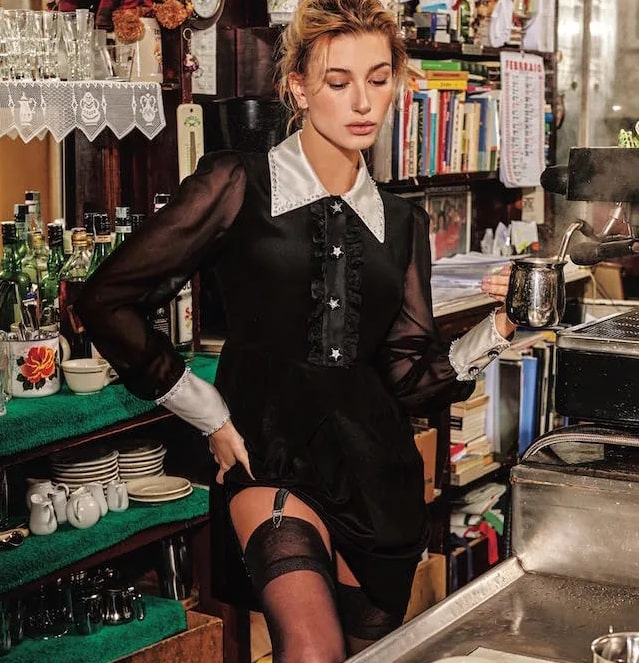 It's sultry, seductive, and oh-so-elegant. In this photoshoot, Hailey Bieber goes all out in black lace and sheer chiffon. In our opinion, this ensemble is undoubtedly wearable—as it features a modest satin slip paired with a sophisticated collared blouse.
The addition of the white trim ankle cuffs and the star-shaped buttons provide a sort of whimsy to the entire look. In terms of shoes, we recommend a simplistic pair of stiletto heels.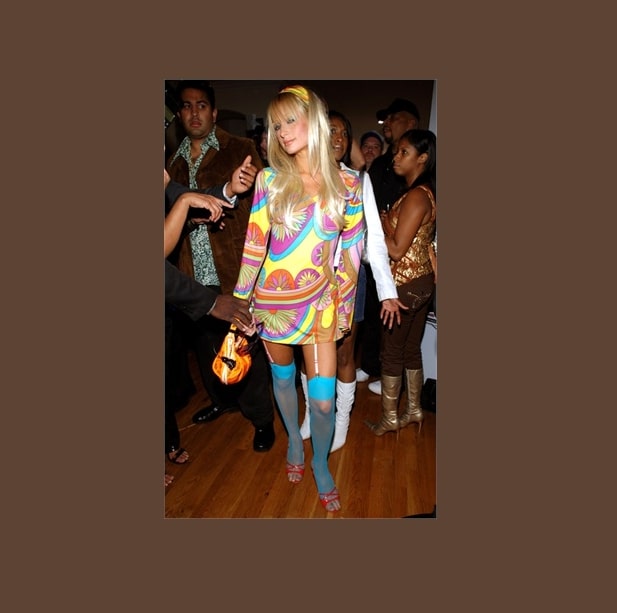 Tired of black? If you're searching for non-dark alternatives on how to wear a garter belt, we suggest opting for a kaleidoscope of color.
We understand that Paris Hilton's look isn't the most wearable in terms of everyday fits, but there's something refreshingly 70s about her entire ensemble. Hippy, psychedelic, and wild in print, she teaches us that hosiery doesn't have to be one color.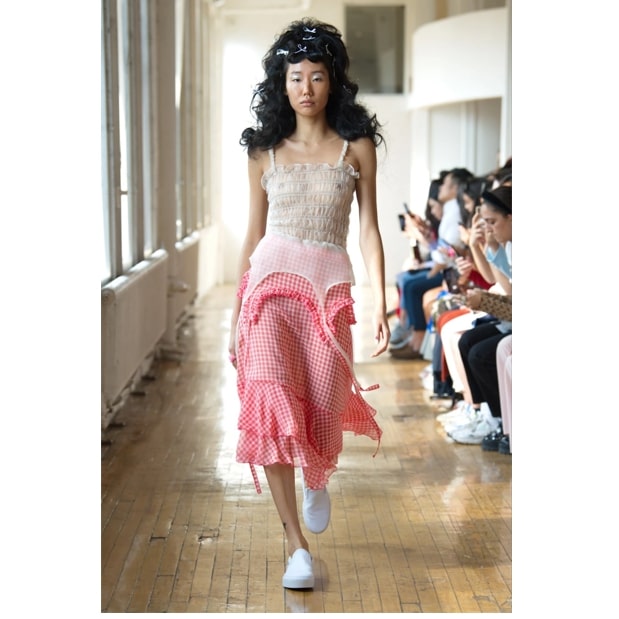 Here's another idea fresh off the runway. Designer Sandy Liang reinvents the modern-day garter belt into a frilly, ultra-feminine moment. Again, it's not entirely wearable for everyday use—but we can at least draw some inspo from it.
This outfit is a great alternative for those searching for how to wear a garter belt in a more relaxed manner. Paired with a flowing skirt and a decorative blouse, it's a super romantic look in time for spring.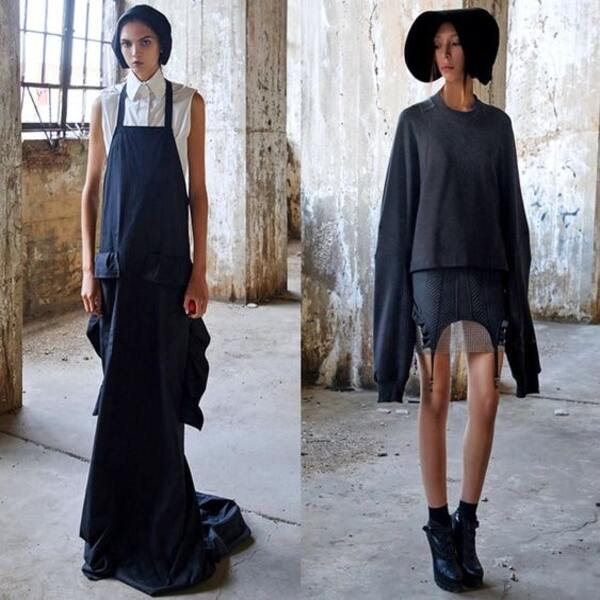 Who says you have to bare it all when it comes to the classic garter belt? Here, acclaimed fashion designer Vera Wang teaches us that modesty is the best policy.
This ensemble features an oversized black sweater, nude biker shorts, and a corset garter belt for added structure. Complemented with loose buckles, it's an avant-garde look that will definitely get you photographed at the next fashion week event.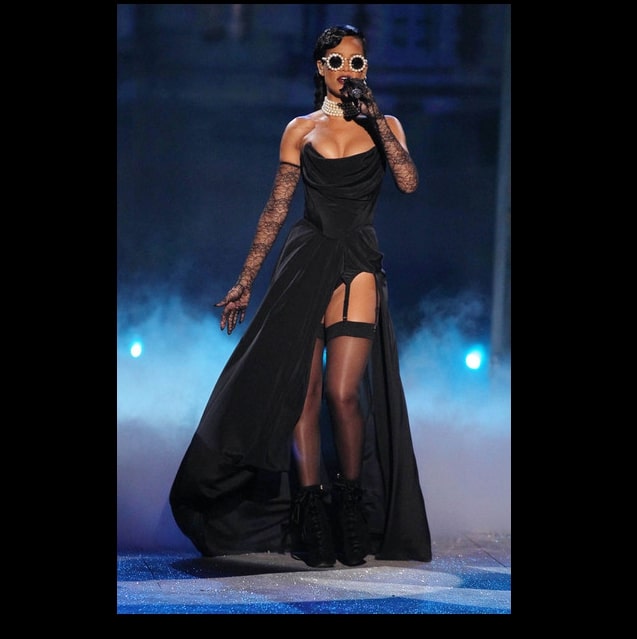 In need of a femme fatale inspired look? No worries; Rihanna's got your back. This iconic look showcases a body con LBD with a thigh-high slit on the side.
It's daring, chic, and the perfect way to show off your garter belt and stockings. The addition of the pearl necklace and sunnies help elevate the boss babe attitude of this head-turning ensemble.
How to Choose The Best Garter Belt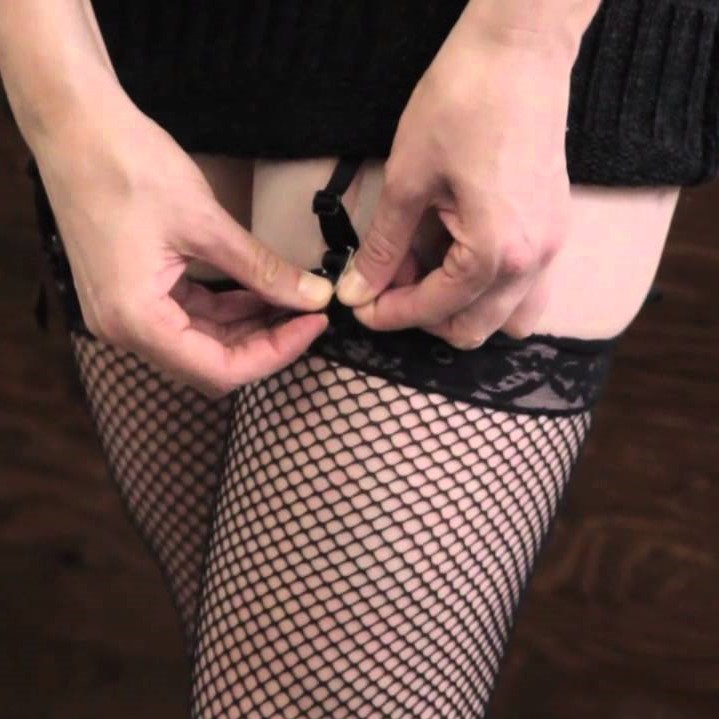 In order to answer the question 'how to wear a garter belt,' you'll need to consider what kind of style you prefer. The classic suspender strap-plus-panty combo comes in a variety of colors, silhouettes, and cuts.
Considering that most versions are constructed out of lace, it's important to get a pair that offers a blend of nylon, elastane, rayon, or spandex. Garter belt stockings should always conform to your fit. They're never restrictive.
It's worth noting that garter belts are not the same as leather harnesses. You'll typically see metal-buckle straps floating around the internet, but they're not the same as our lace suspenders.
Normally, garter belts should come with two buckles on the front and on the back. Leather harnesses are usually quite complicated in terms of fastening.
Price-wise, garter belts can retail for around $20 to $50, depending on the store. Other factors, such as the intricacy of the design, will also determine the overall cost of the garment.
Overall, the best model should be affordable, high-quality in material, and relatively uncomplicated to fasten on.
How to Style a Garter Belt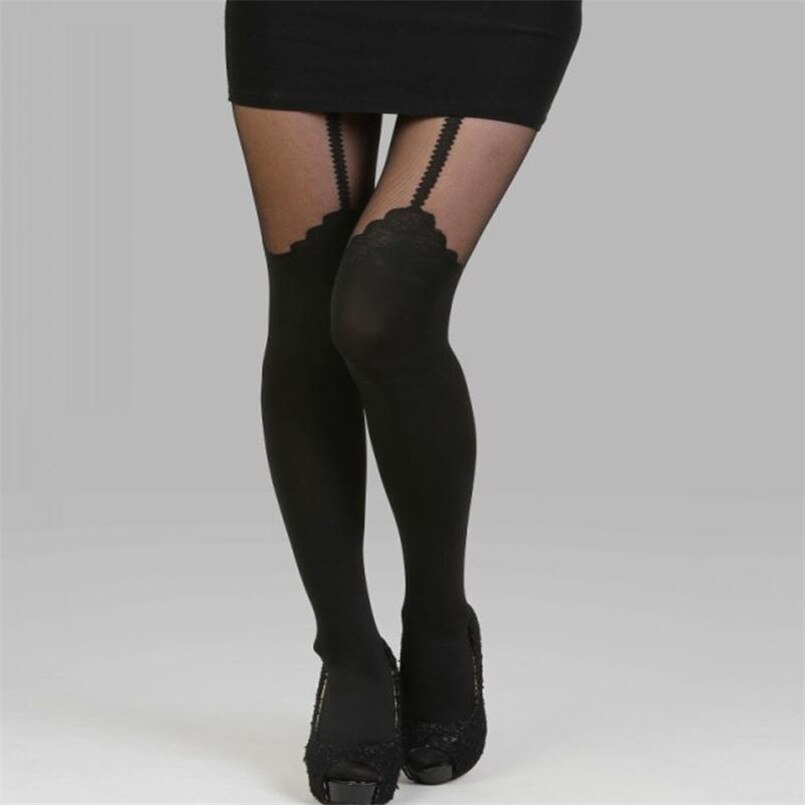 From Kpop-inspired fits to everyday streetwear, we've shown you multiple ways how to wear a garter belt. Aside from the traditional boudoir ensemble, trendsetters can pair them with dresses, one-piece suits, and skirts.
We also learned that the garter belt can be styled up or down depending on the occasion. They can be a talking point or an additional accessory to help create a cohesive fit.
In most cases, the garter belt is usually an accessory peeking out from the rest of the outfit. It's definitely an attention-grabber, but it relies on other garments in order to give off its maximum wow factor—case in point, Jennie's rhinestone-studded garter belt.
Fashion Tips to Avoid With a Garter Belt
The garter belt is a tricky accessory to style. Naturally, there are some general no-no's that you should look out for. To help you stay clear of the fashion police, here are a few ideas to avoid when wearing garter belts:
Avoid the Y-Project Garter-Belt Jean at all costs: It's a match made in hell. This Frankenstein combo of denim and stocking suspenders offers a frightening ensemble that should never be worn out in public. It's confusing, unflattering, and highly impractical
Skin-tight dresses and skirts: If you're planning to wear a garter belt underneath a body-con number, chances are that you'll end up with major bumps, lumps, and unattractive humps. Trust me; garter belts work best under loose fits—such as a circle skirt
Overly complicated straps: We get it; crisscrossing trims and buckles are the peaks of foreplay—but it's a confusing mess for your partner to unravel. Of course, this doesn't apply if you wear garter belts outside the bedroom
Garter belts under shorts: it's a switch-up from the regular tee and denim shorts combo, but adding stockings isn't an example of 'fashion juxtaposition.' It looks rather odd, especially if it's a mix of blue and black. If anything, we suggest adding the garter belt overtop the shorts for a more interesting silhouette
Best Places to Buy a Garter Belt
Consider yourself versed on 'how to wear a garter belt.' Now, it's time to answer the question 'where can I buy one?' Aside from Amazon, there are multiple lingerie shops online. This includes La Vie En Rose, Bare Necessities, Victoria's Secret, and Savage X Fenty.
If you're looking for something more niche, we suggest giving boutiques like Uye Surana and Fruity Booty a shot. Of course, you can always shop locally at Etsy.
Final Thoughts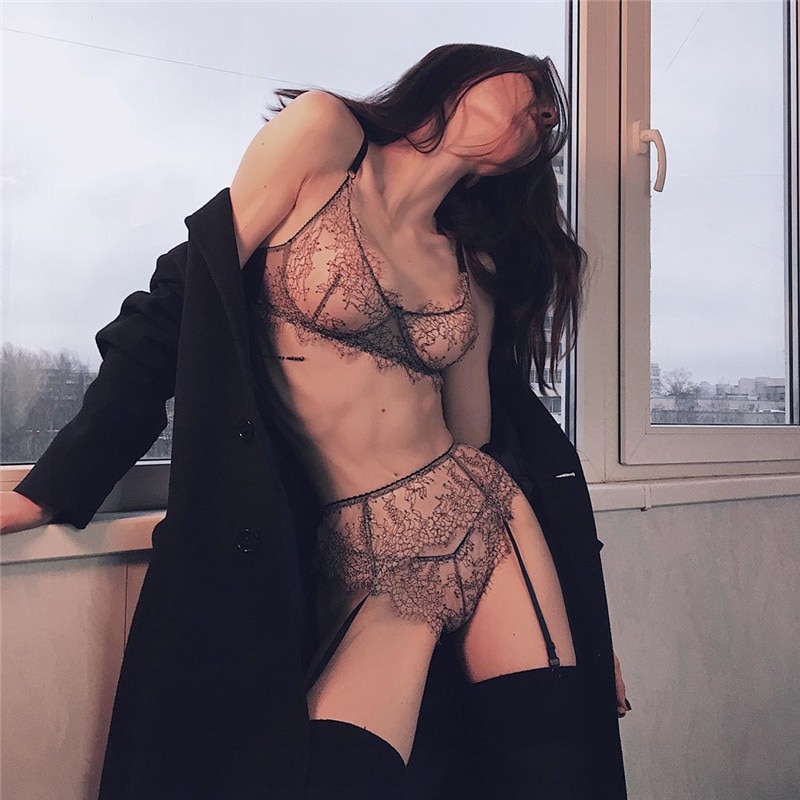 We think we can all agree that garter belts are difficult to style. It requires a bit of ingenuity, imagination, and a wide degree of confidence to style.
From the outfits we've shared so far, here's to hoping that it sparked some initial inspiration. There's the classic festival look, traditional streetwear attire, and the basic monochrome fit.
No matter your aesthetic, we're sure that the classic garter belt will fit somewhere within your closet.
---
You've picked out your garter belt, but what about the rest of the outfit? Check out some of our other articles for more inspiration:
Get Access to Exclusive Deals
Subscribe for free to get exclusive deals in your inbox. 100% privacy