30 Best Sailor Moon Tattoo Ideas 
About Sailor Moon Tattoos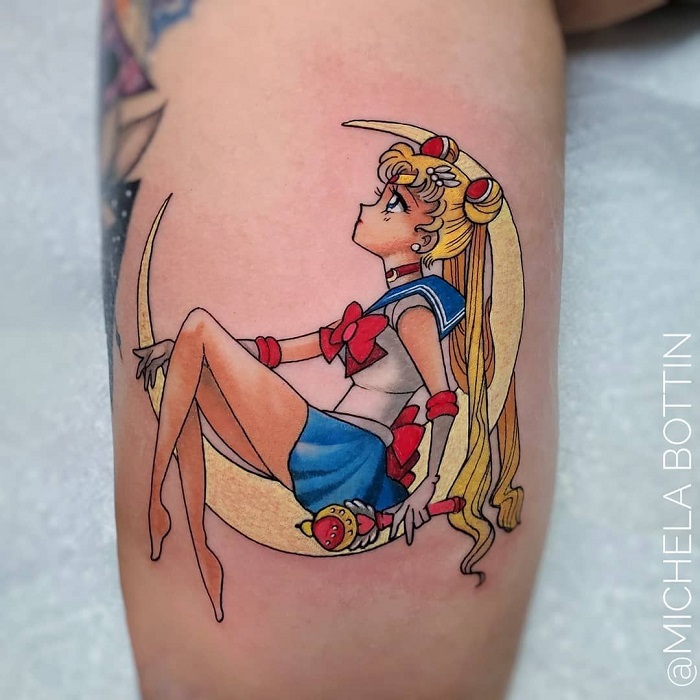 More often than not, tattoos symbolize things that have meaning to us. That being said, there are an overwhelming number of styles to choose from. They could include anything from minimalist linework to intricate and detailed realistic art. 
Sailor Moon tattoos are a great way to show off your love for your fav show or perhaps your connection to one of the characters. Plus, there are a number of iconic designs and styles to choose from to truly reflect your style.
So, if you've got a love for manga, perhaps you'll find something to decorate your body with our list of the best Sailor Moon tattoo ideas. We'll also cover the symbolism of the tat, where you can get them, how much they cost, the history, and even some celebs who have one or two.
What Do Sailor Moon Tattoos Mean and Symbolize?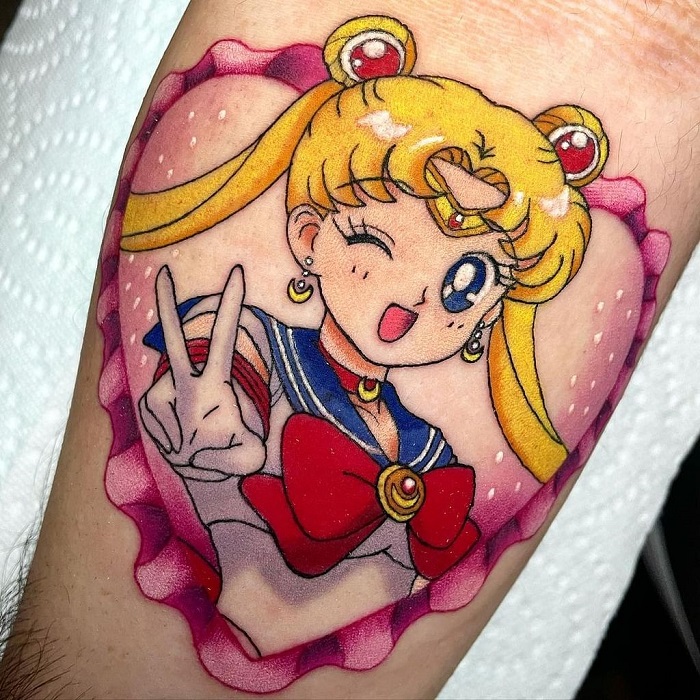 Depending on the image you choose, Sailor Moon tattoo meanings can range across the board. Perhaps you've simply got a love for the style, or maybe one of the characters is incredibly important to you.
It's important to reflect on who you are in the tattoos you choose. Of course, there are always random and fun tattoos, but if you're choosing a Sailor Moon tattoo, the manga likely has some deeper meaning to you. 
Each character in the anime has their own identity and personal story, so it makes sense to opt for a character that resonates with you. The same goes for different objects and motifs.
Depending on the character or sign you opt for, each tattoo can have a completely different meaning, especially because it's specific to your experience with the show.
That being said, shows tend to earn a special spot in our hearts, and you know what they say about wearing your heart on your sleeve—in other words, you can commemorate the special memories with a tattoo. 
Where To Get a Sailor Moon Tattoo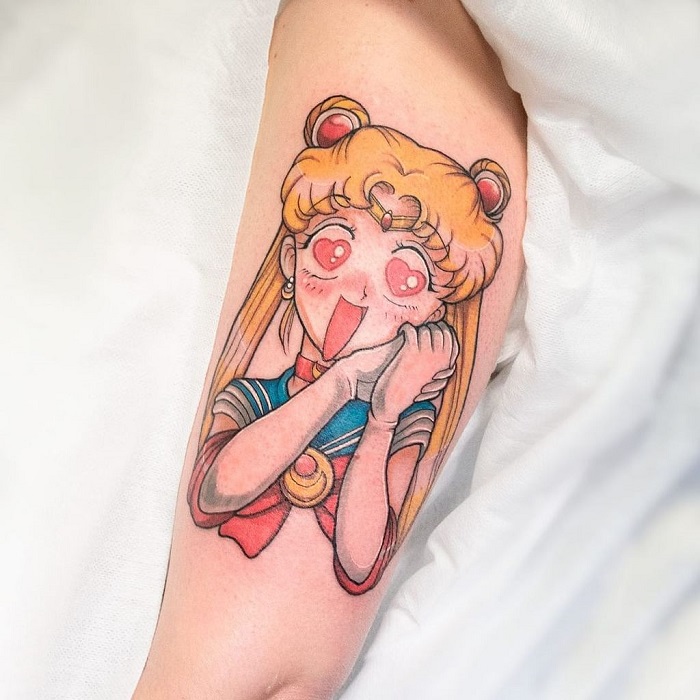 Like all tattoos, you can really get Sailor Moon tattoo designs anywhere on your body. Realistically, it depends on the size and how much you want it to be seen.
If you want something small and minimalistic, like the name of the manga itself or a tiny symbol, you can slip it in between your fingers, on your ankle, inner arm, or even behind your ear.
For larger designs, it's best to opt for a place that will be seen! You can feature these tattoos on your arms, legs, back, and even the top of your foot.
The upper arm is definitely a popular choice as there is plenty of room for a complex and unique design to truly capture the meaning behind the manga.
All that being said, tattoos tend to last longer or shorter in different locations of the body, depending on how much light they see and how much friction they are subjected to.
They can last upwards of 15 years with the proper care, with daintier and thinner lines lasting for less time, while thicker and bolder lines tend to stay for longer.
Once your tattoo has healed, care is pretty easy. That being said, there are a few simple tips and tricks to keep in mind to protect your tattoo from fading too quickly:
Apply plenty of sunscreen regularly
Avoid too much friction
Touch up the design when necessary
How Much Do Sailor Moon Tattoos Cost?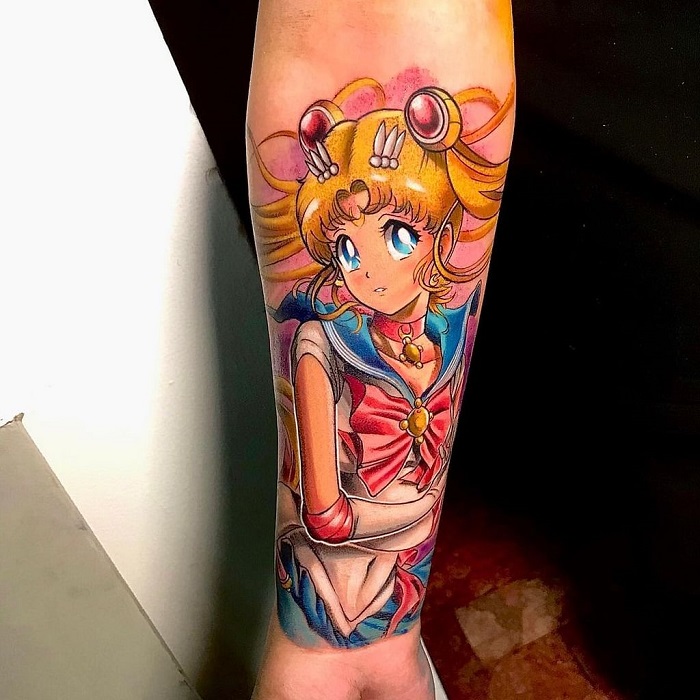 Since tattoos are permanent body art, it's important to visit a reputable tattoo artist. Like all good things, the quality of the design won't really come cheap, so it's best to invest (especially if it's on your body for 15+ years).
Depending on where you visit and what you're looking for, Sailor Moon tattoos can range in price. Simple outlines and designs can range in cost from $50–$250. If you're looking for something more complex that's larger with lots of details, it may run upwards of $250.
Another thing that's important to consider is the location. If you're looking to cover a large area, you may want more than one Sailor Moon tattoo, which will affect the price. And if you opt for a smaller tattoo, you may end up going back for another one in the future.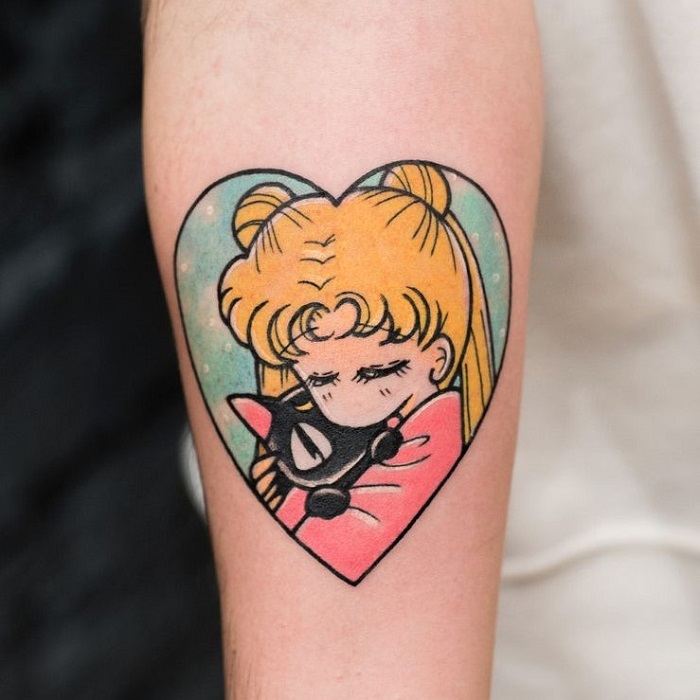 It's always good to think about what you want the entire design to look like, especially if you're after a sleeve. Be sure to discuss this and costs with your tattoo artist beforehand to ensure you have a good understanding of what you want and how much the total will end up being.
All that being said, you may be interested in finding some inspiration for your first (or fifth) Sailor Moon tattoo. Below, we'll share some of our top picks, from a variety of different designs and placements so you can find something that suits your fancy.
30 Best Sailor Moon Tattoo Designs
#1: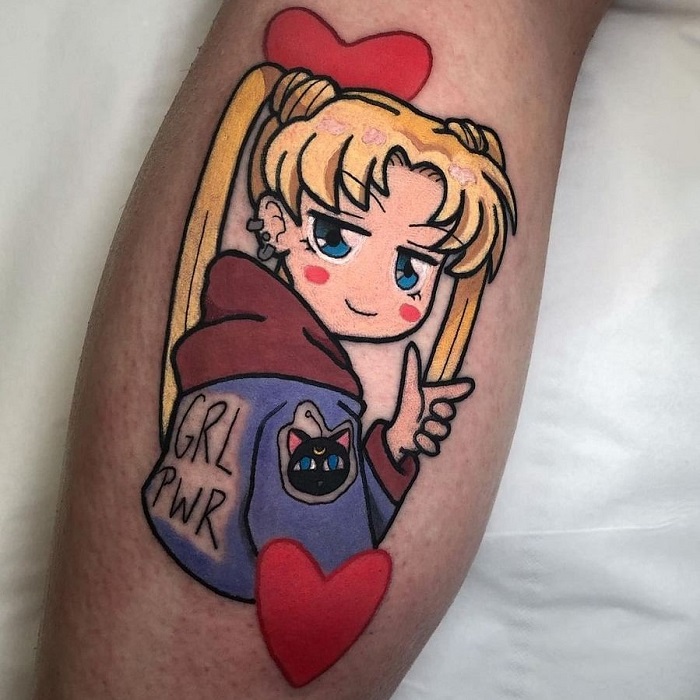 #2: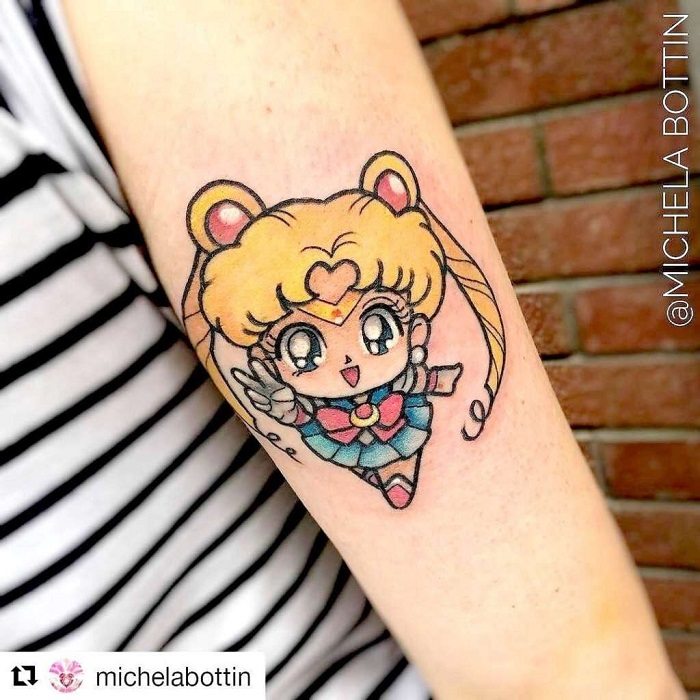 #3: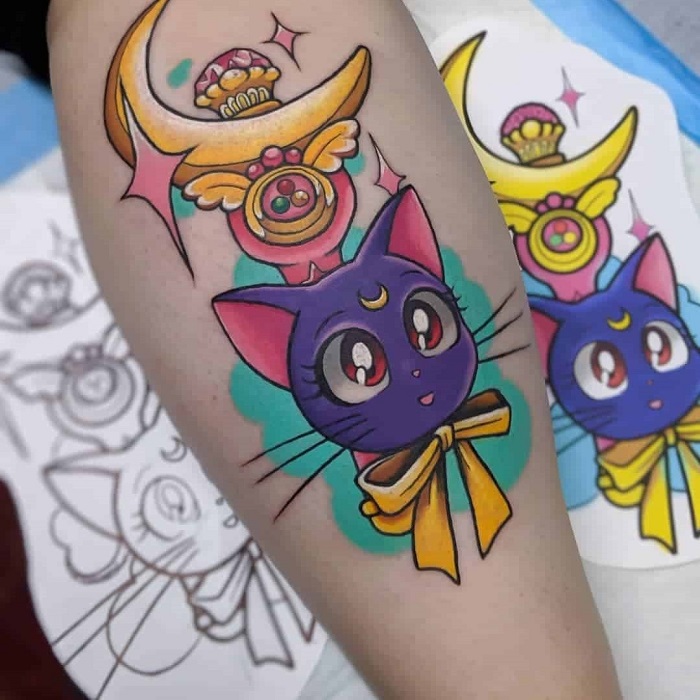 #4: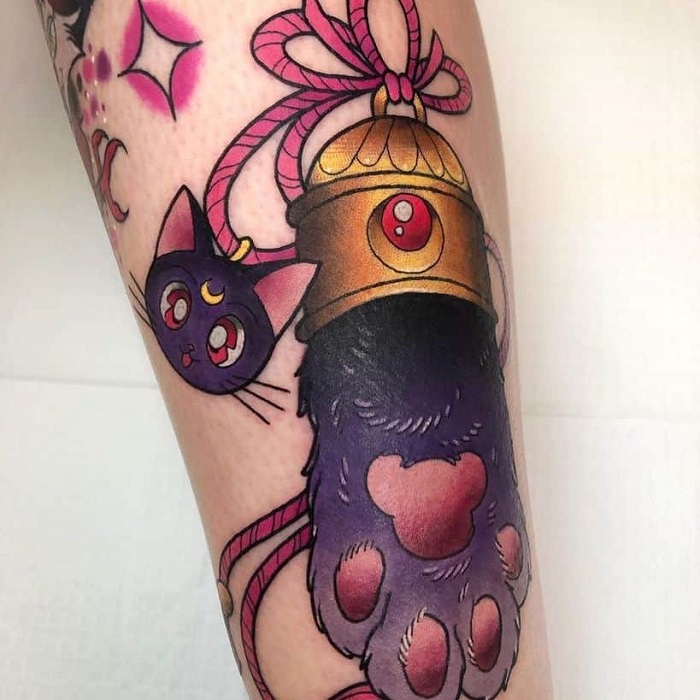 #5: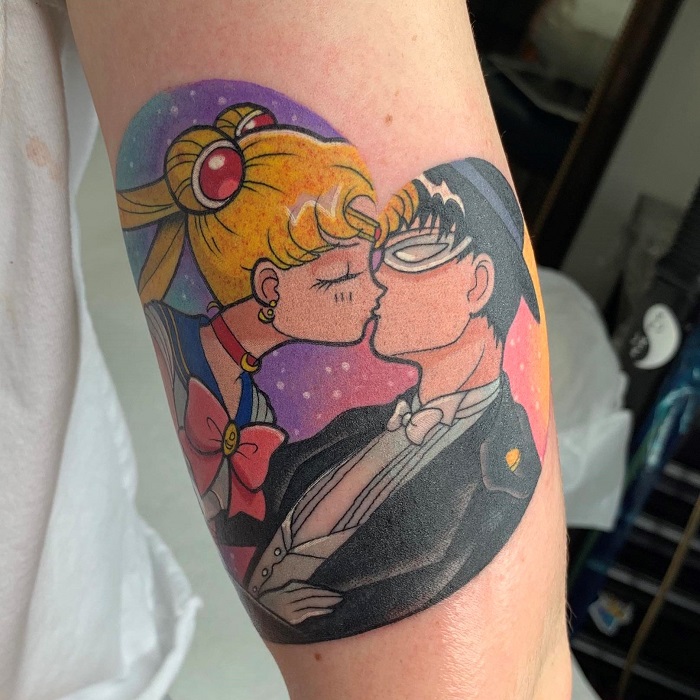 #6: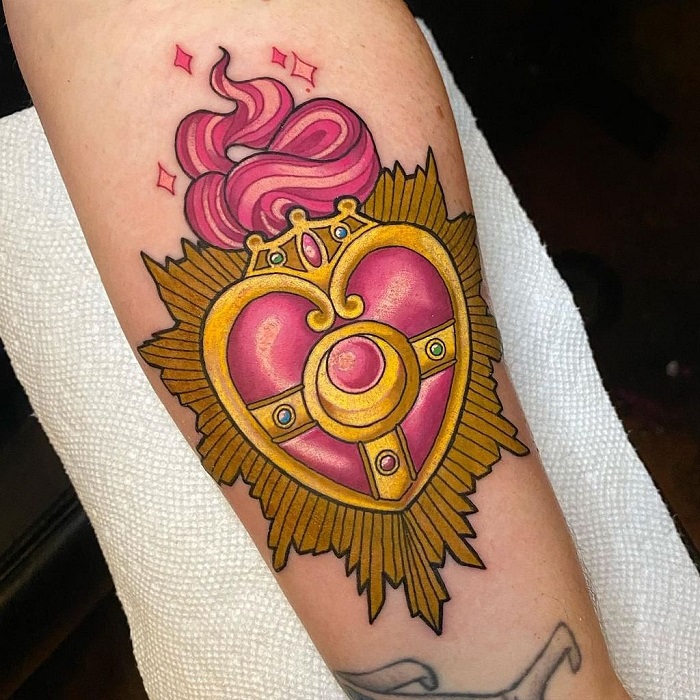 #7: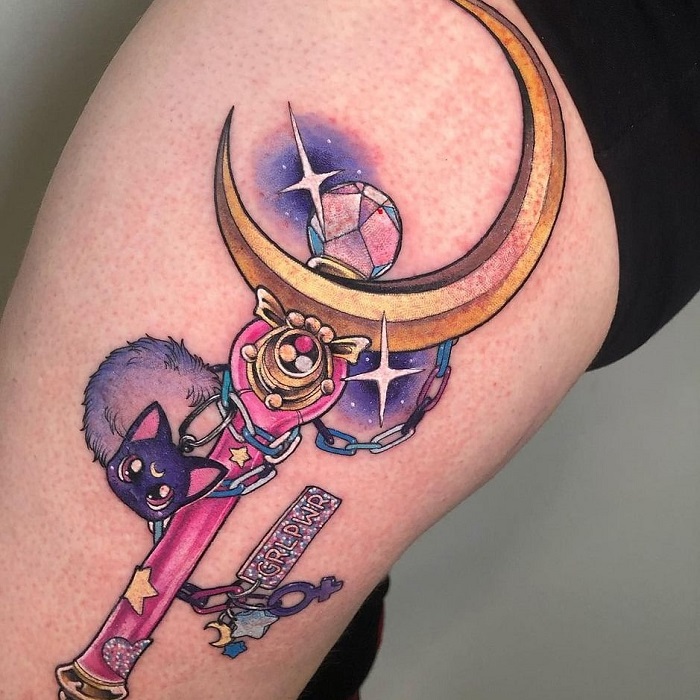 #8: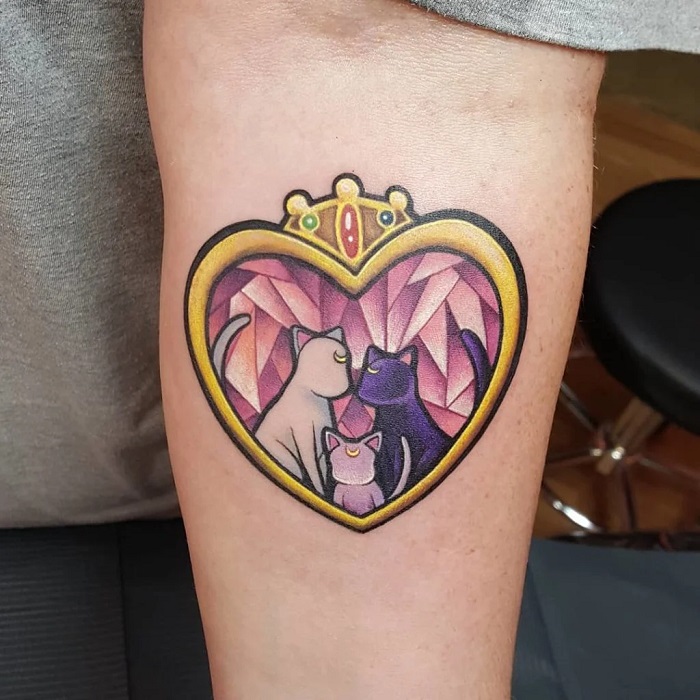 #9:
#10: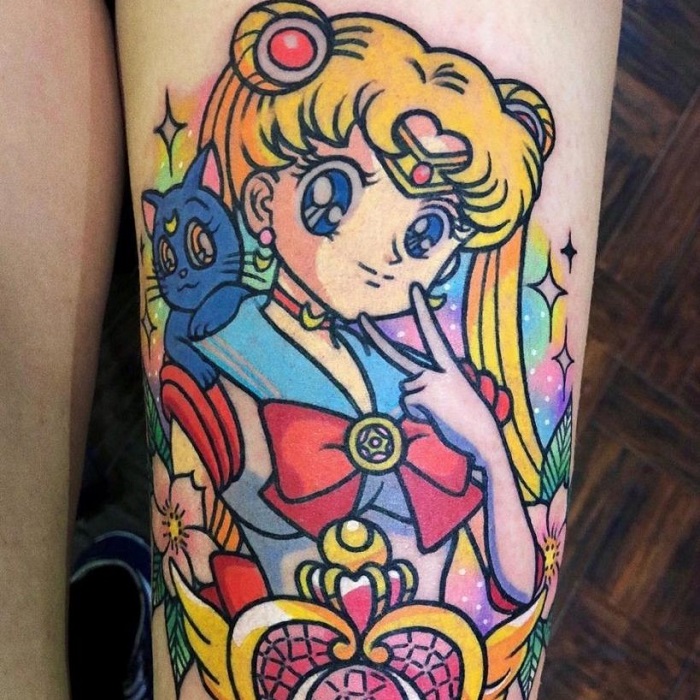 #11: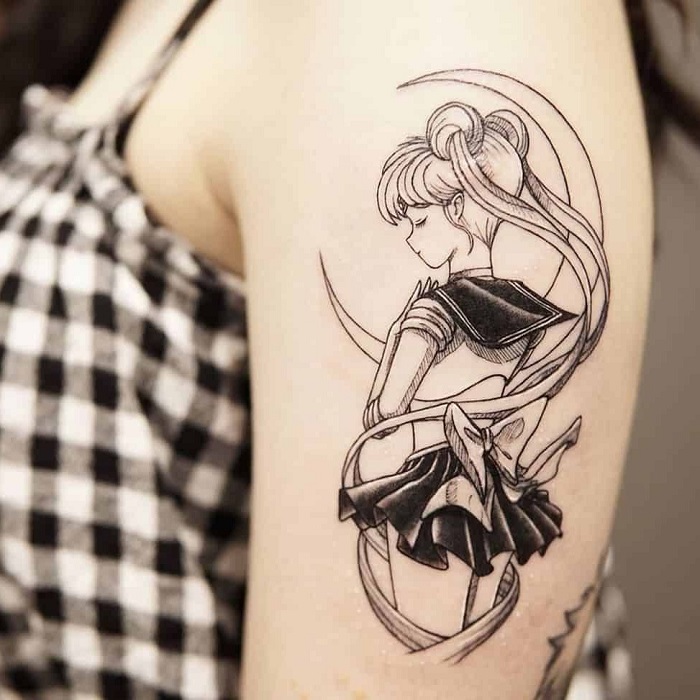 #12: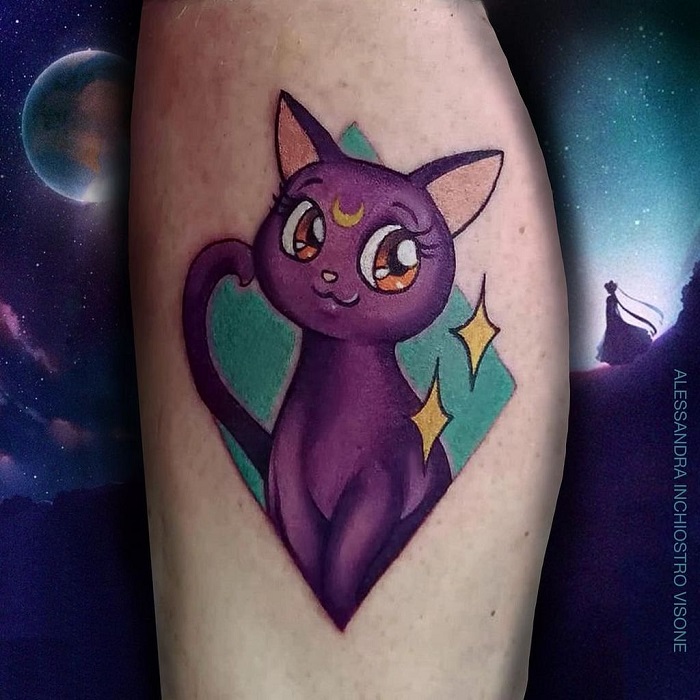 #13: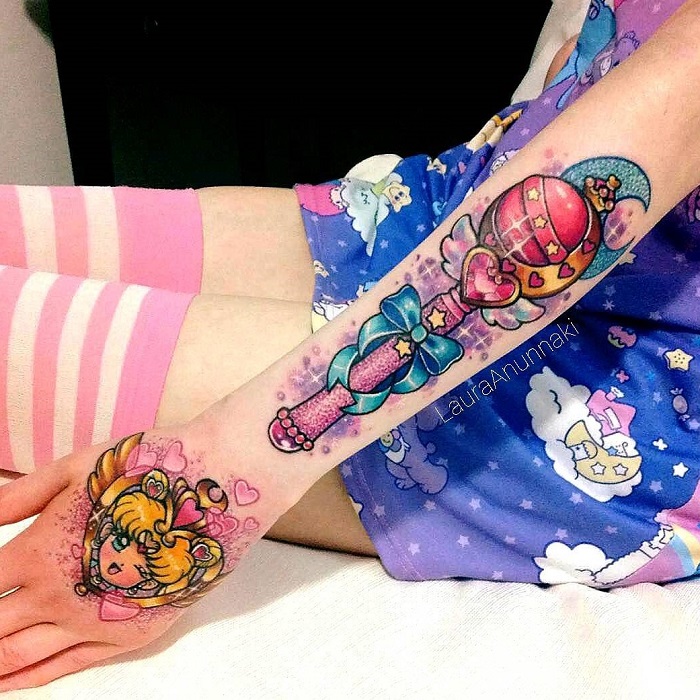 #14: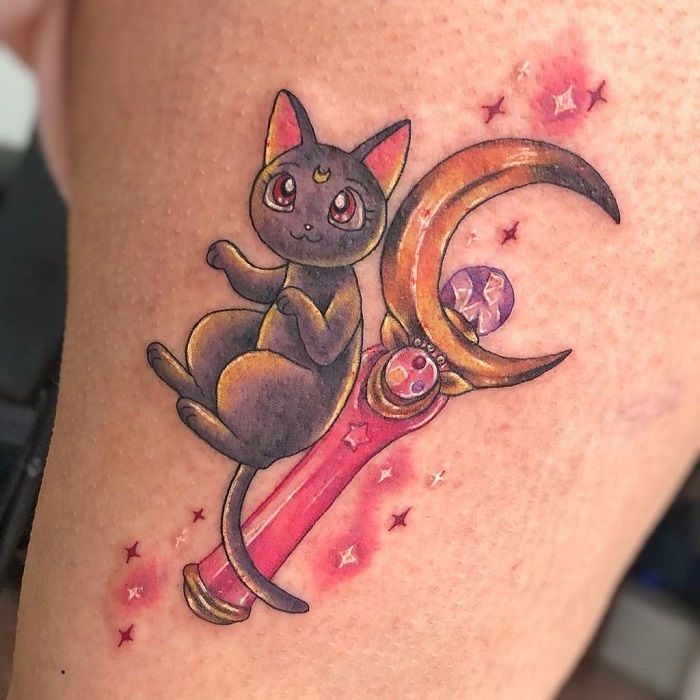 #15: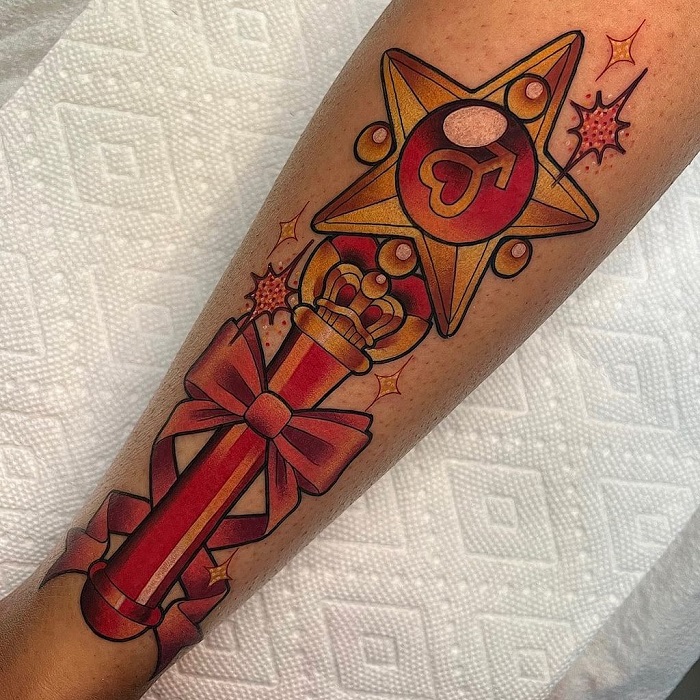 #16: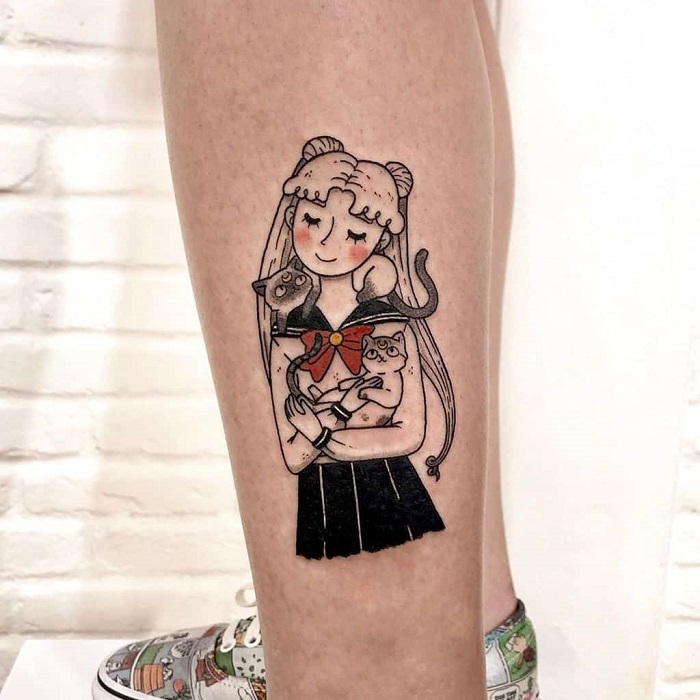 #17: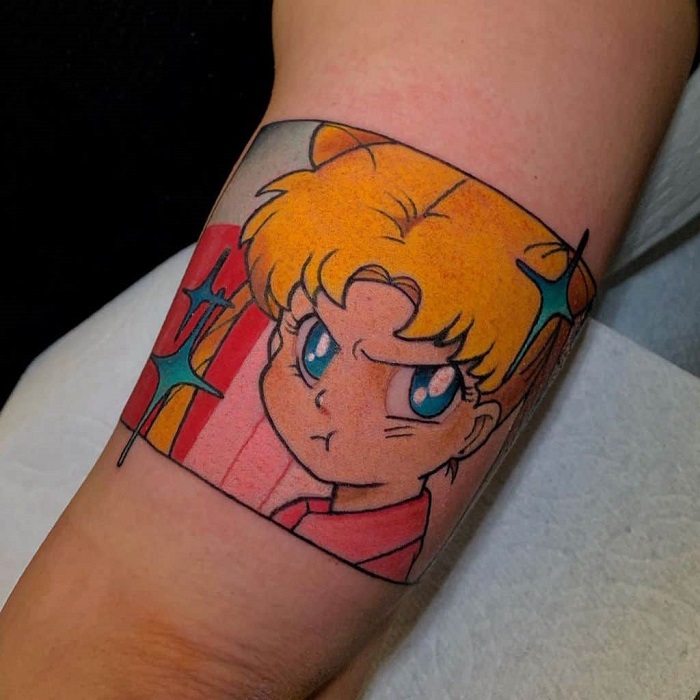 #18: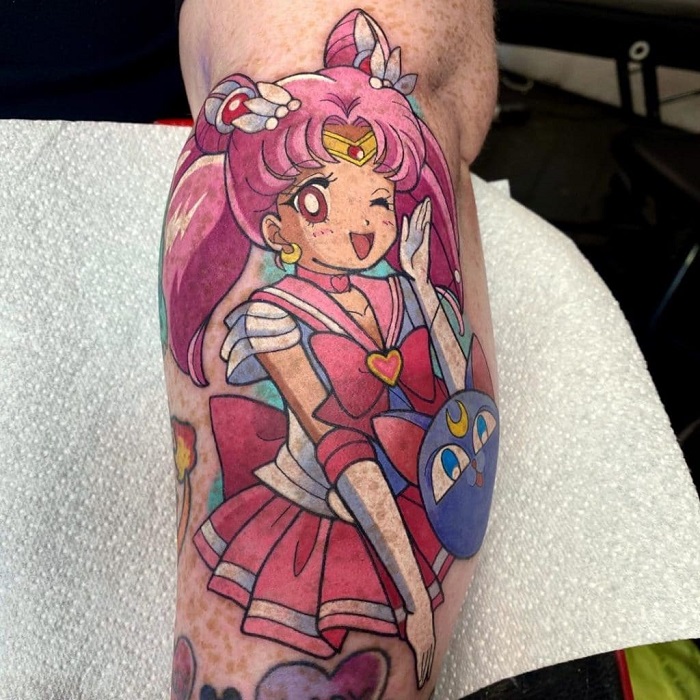 #19: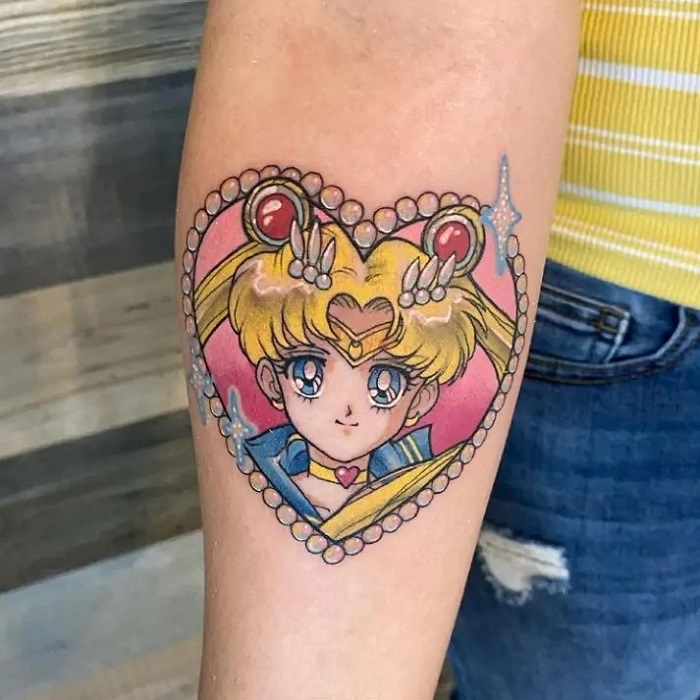 #20: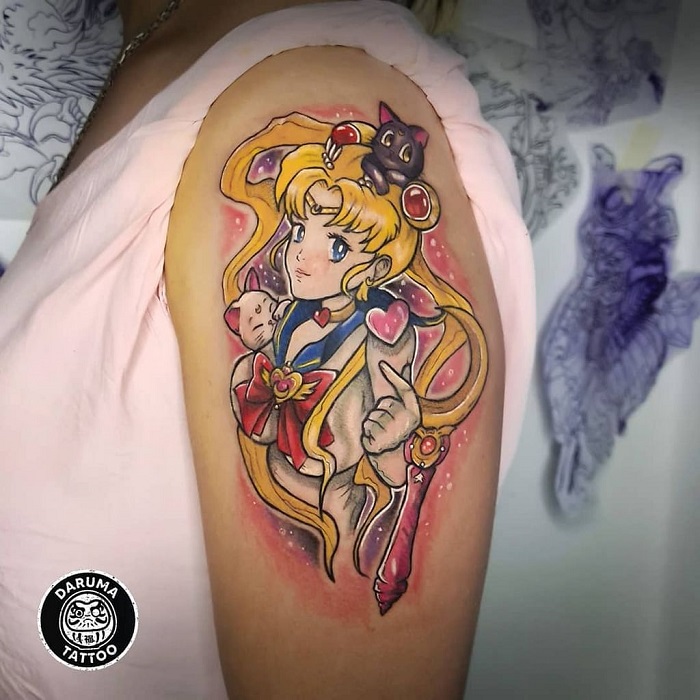 #21: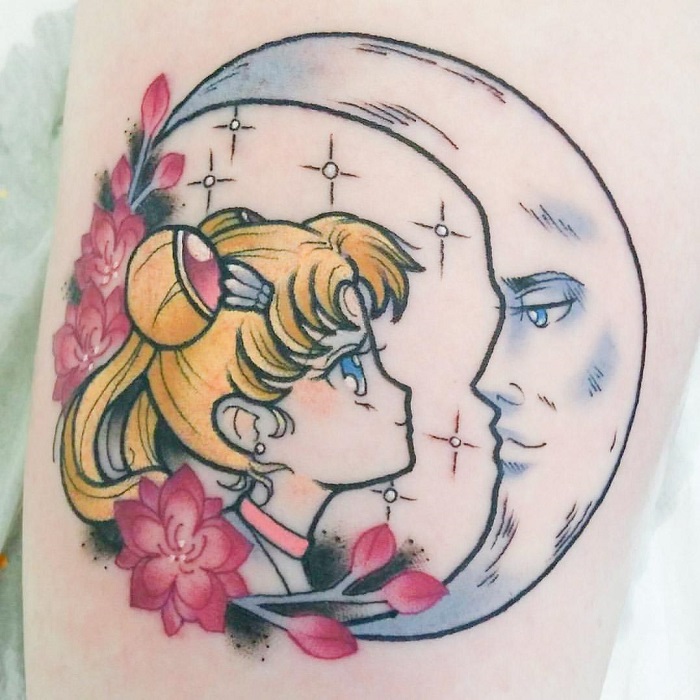 #22: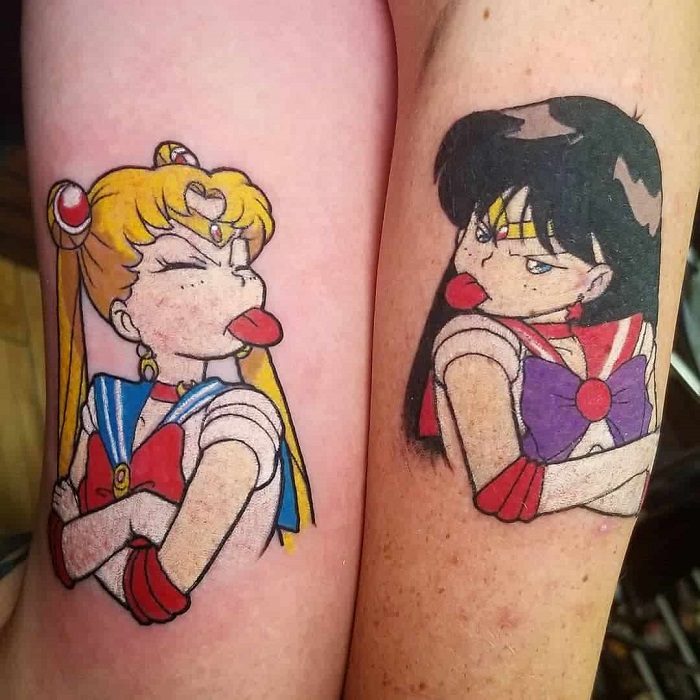 #23: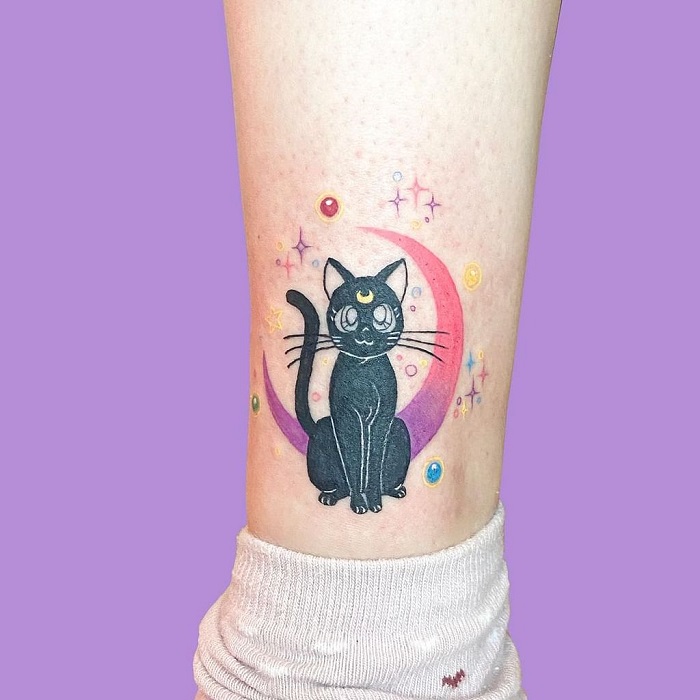 #24: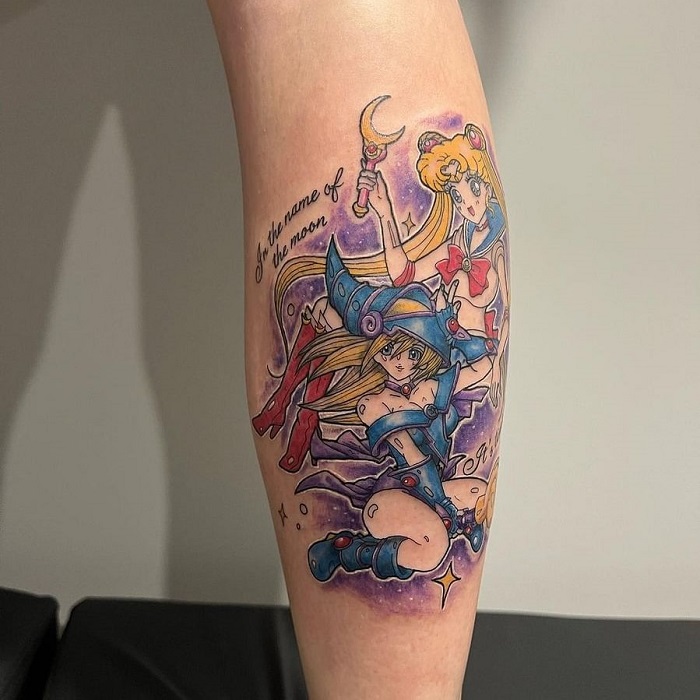 #25: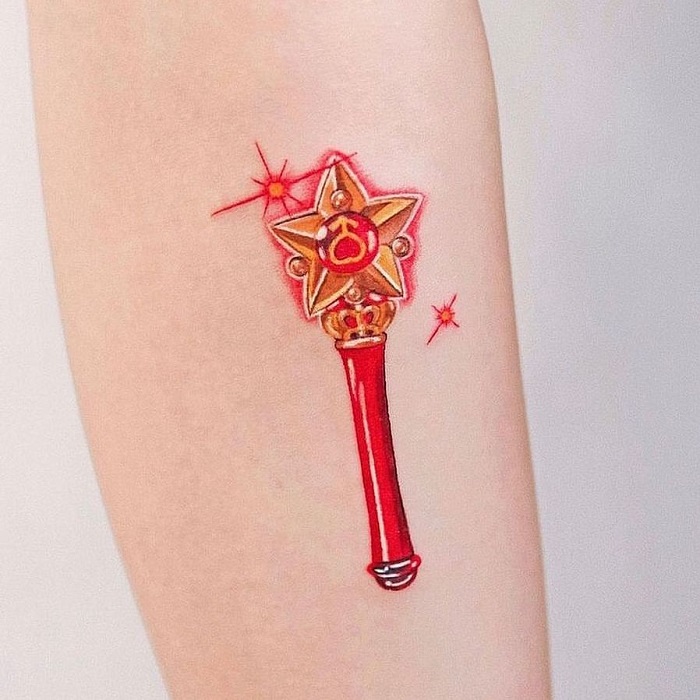 #26: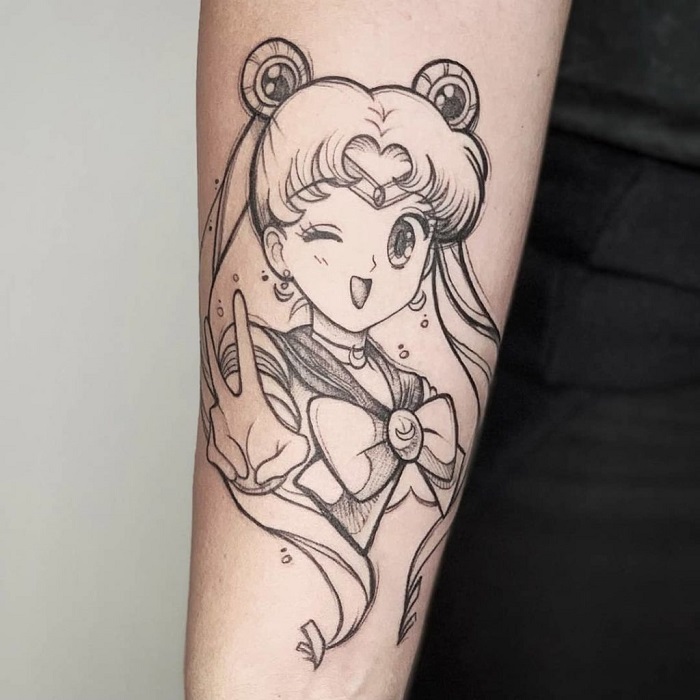 #27: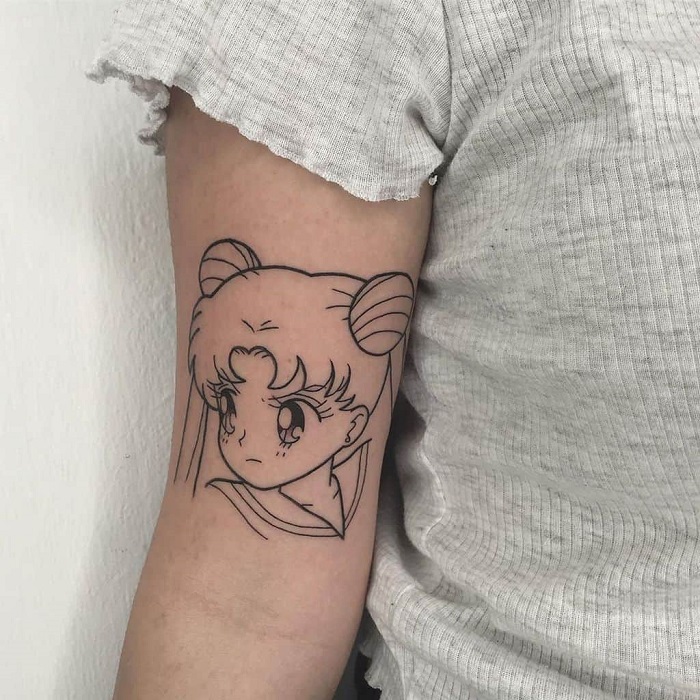 #28: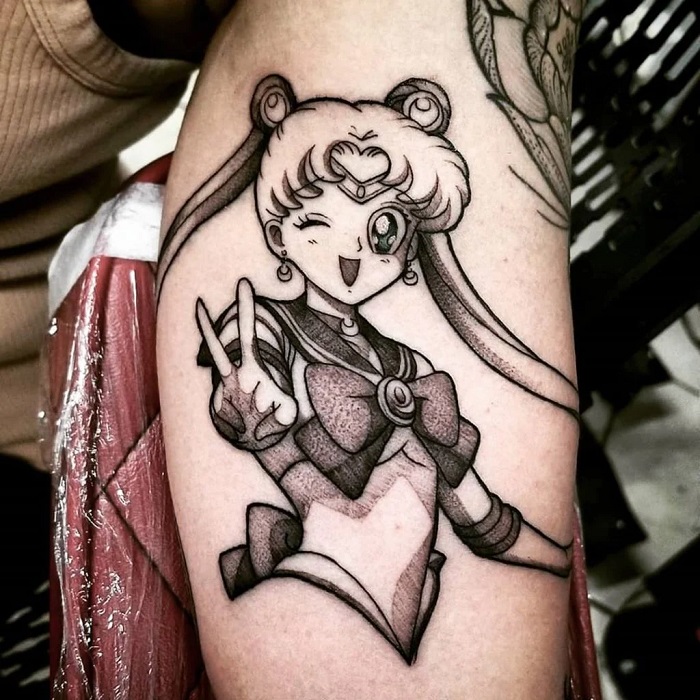 #29: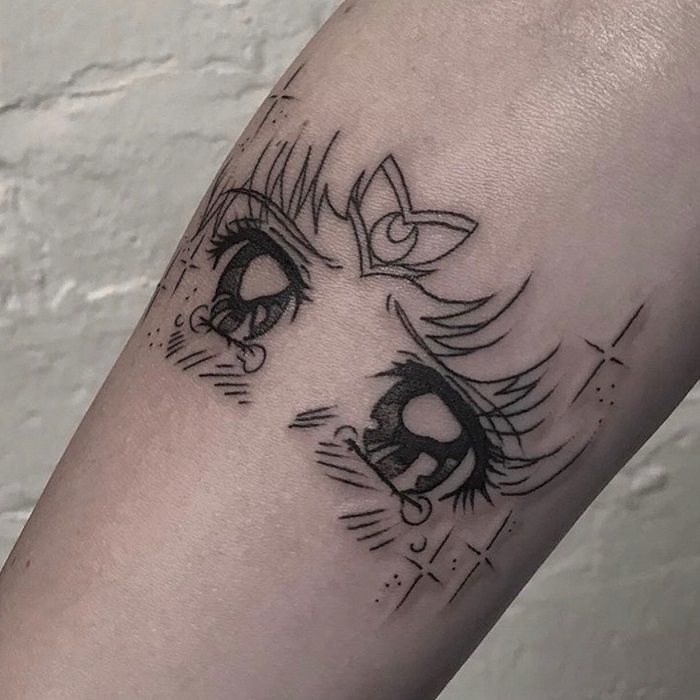 #30: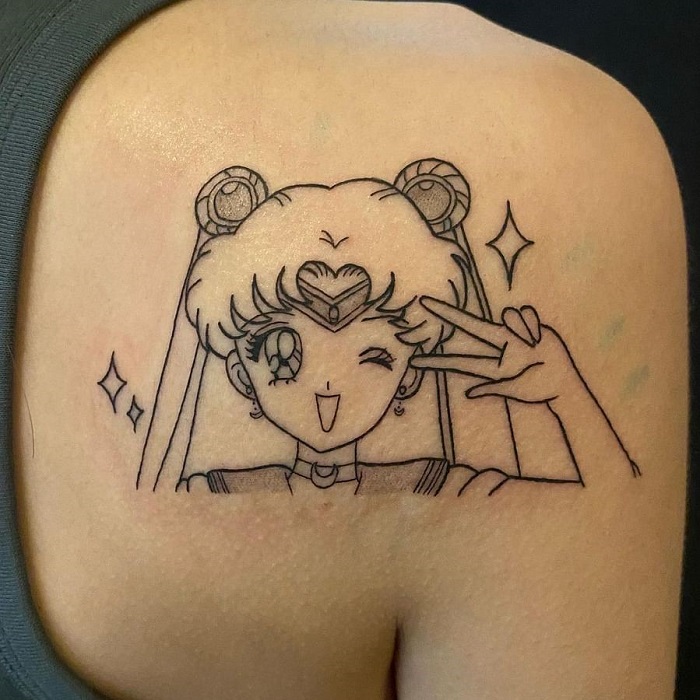 History of the Sailor Moon Tattoo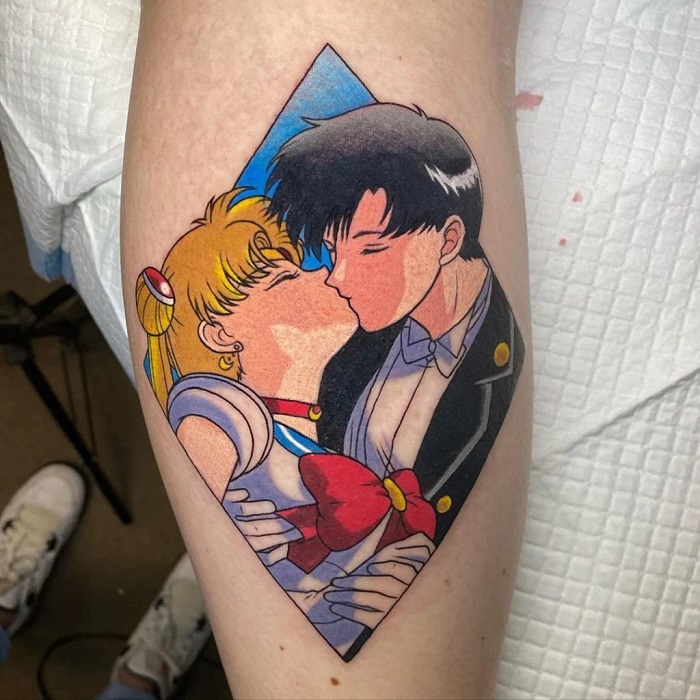 If you're wondering where the Sailor Moon tattoo originated, the answer is quite simple: it came from the manga itself. People have long since been known for getting tattoos of things that matter to them, and the beautiful artwork of the show is easily something that is desirable to have on your body.
That being said, you may be wondering about the origins of the show itself. It was first released in the 1990s, though it was ​​originally a manga series created by artist Naoko Takeuchi.
The storyline focuses on a teenage girl's destiny, the importance of friendship, and a darker twist on the classic coming of age.
Today, the show and its characters have a message that resonates with watchers. From transformations of the soul to putting full trust in those around you, there are so many scenes, moments, symbols, and characters that are worth tattooing on your body.
Of course, the stunning styles and unique drawings are simply beautiful, so there's no doubt that it's a wonderful piece of artwork to display on your body. And whether you're a hardcore fan or a newbie to the scene, there's definitely something that everyone will love.
Now that you've learned a little more about this ink, possible designs, and the story behind it, you may be wondering if you know anyone who has a Sailor Moon tattoo. Below, we'll fill you in on all the details when it comes to celebs with Sailor Moon tats.
Which Celebrities Have a Sailor Moon Tattoo?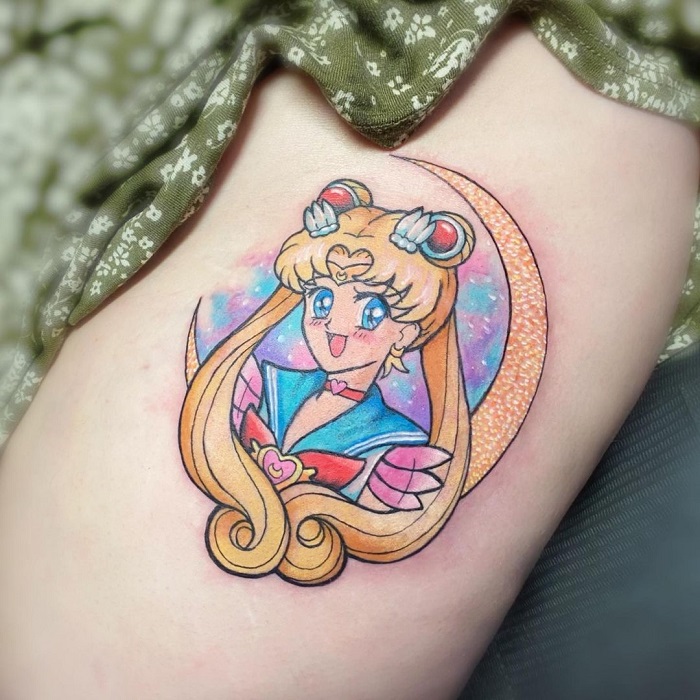 Despite the fact that Sailor Moon tattoos are one of the most popular options out there, there aren't too many celebrities who are documented repping the designs. Regardless, we found a few notable names you may recognize.
Marzia Bisognin
Marzia Bisognin is an Italian internet sensation who found her footing on YouTube and now has her own fashion line. She has a collection of about 22 tattoos, quite a few of which are from Japanese shows like Sailor Moon.
She does have a character from Sailor Moon tattooed on her upper arm, along with other female characters, representing her love for the strong women in Japanese cartoons.
Kreayshawn
Kreayshawn, AKA Natassia Gail Zolot, is an American rapper and singer who also directs music videos. She is known for her cool and spunky style and has plenty of tattoos to commemorate plenty of different things.
Kreayshawn has a tattoo of Sailor Moon on her upper arm as well as it represents the happy memories of childhood.
All that being said, we hope that our list of the best Sailor Moon tattoo ideas provided you with a little inspiration for your next session, whether you're looking for a full sleeve or a simple design to commemorate your love for the show and its characters!
---
Looking for more inkspiration? Say no more:
30 Best Gladiolus Tattoo Ideas
30 Best Pinky Promise Tattoo Ideas
Get Access to Exclusive Deals
Subscribe for free to get exclusive deals in your inbox. 100% privacy