Stores Like Nasty Gal
Overview Of Nasty Gal
E-commerce has come a long way since it first started. What began as only a few online stores has blossomed into a multi-million dollar industry featuring a variety of online shops.
Stores like Nasty Gal—and Nasty Gal itself—are amongst the plethora of online businesses that sell fashionable apparel. 
Unlike many other fashion destinations, Nasty Gal was one of the first fashion brands to boom as an online business before launching a physical storefront. 
And within its sixteen-year history, Nasty Gal has experienced both success and scandals. It's been a brand that was at the top of the fashion e-tailer landscape before we were given the number of online shopping options we are today.
Today, Nasty Gal is still a profitable business offering women in their late teens to mid-twenties trendy pieces featuring a breezy, vintage-inspired west coast style.
Whether you're a fan of the longtime brand or are simply looking for stores like Nasty Gal, read this guide to find other brands you might like. Plus, you'll learn the following info and so much more:
All about Nasty Gal clothing
Cheap stores like Nasty Gal
Online stores like Nasty Gal
Best-quality retailers like Nasty Gal
How We Chose The Best Stores Like Nasty Gal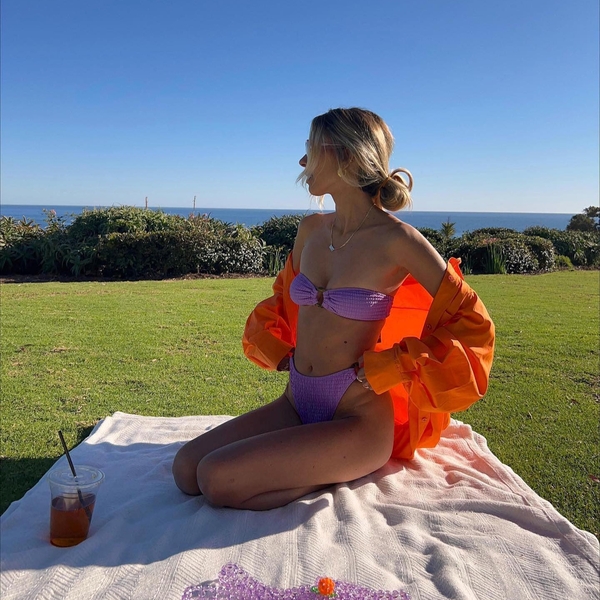 Price
Stores like Nasty Gal are most recognizable by their price point. The Nasty Gal brand started as a vintage clothing seller on eBay before it branched into its own online platform but the sense of affordability never left the brand's mission.
At Nasty Gal you'll find styles under $5 and up to $450.
Style
Style is another key factor when looking for the best stores like Nasty Gal. As previously mentioned, the brand started as a vintage apparel seller before it became the fashion destination it is today.
However, the Cali brand never lost its love for the vintage look. Although it's no longer a vintage seller, the Nasty Gal aesthetic still caters to vintage lovers—especially those with an appreciation for the Americana look that swept the 60s and 70s.
Also, consider Nasty Gal your go-to place for cowboy boots, fringe, flared trousers, and sick leather jackets.
Quality
The quality at Nasty Gal is similar to the quality at most fast fashion stores.
The brand operates with quantity in mind over quality and with 500+ new styles uploaded onto the website daily, you have to assume the materials that are used are most likely unsustainable. 
Selection
If there's one thing stores like Nasty Gal have in common it's their selection. Nasty Gal, and all other brands like it, carry trend-driven womenswear designed through a vintage lens.
Nasty Gal alone offers a large number of new arrivals daily which include apparel, accessories, and shoes.
Convenience
In 2017 it was announced that Nasty Gal closed all of its physical storefronts. However, the brand is still available online and ships globally.
While this puts all Nasty Gal consumers on the same playing field, it did remove the small slice of added convenience. 
Diversity & Inclusion
Before the nosedive the brand took into bankruptcy, Nasty Gal came under fire for discrimination in the workplace.
It was reported that employees of color were not treated the same way as their caucasian counterparts alongside other sad and disappointing revelations about what went on behind closed doors. 
Today, however, the brand is seen celebrating models of all colors and even carries plus sizes. 
10 Best Stores Like Nasty Gal
#1 – Reformation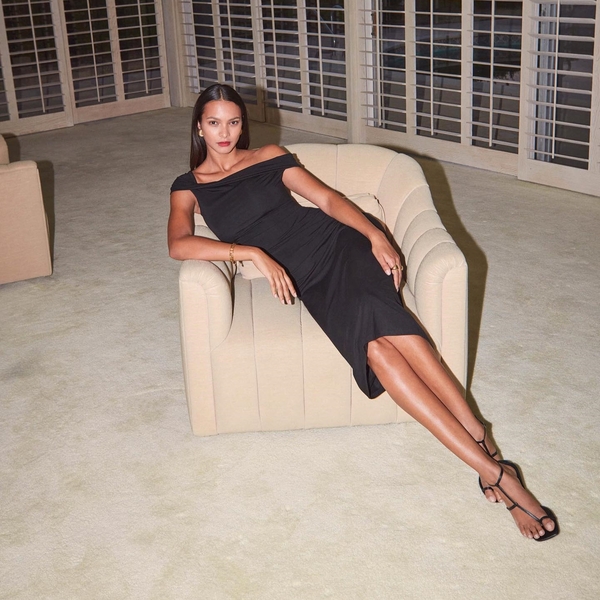 Reformation started in a similar fashion to Nasty Gal. Based out of Los Angeles, California, the It Girl-approved brand started as a retail destination for vintage clothing.
The brand's storefront was established in 2009 before it became an online store selling clothing designed by the brand with a focus on sustainability. 
#2 – LuLus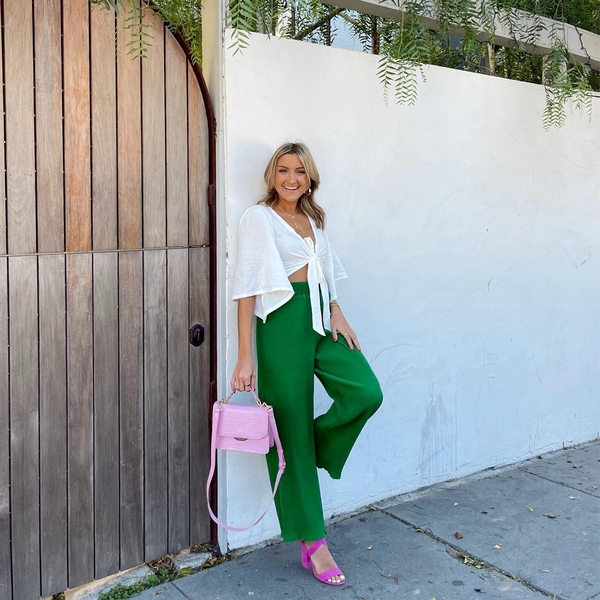 LuLus has been NorCal's one-stop-shop for vintage wear since the mid-90s. Today the brand is completely digital and retails its own styles under LuLu Label.
Unlike some of the other stores like Nasty Gal, LuLus also caters to consumers shopping for bridalwear. 
#3 – Mango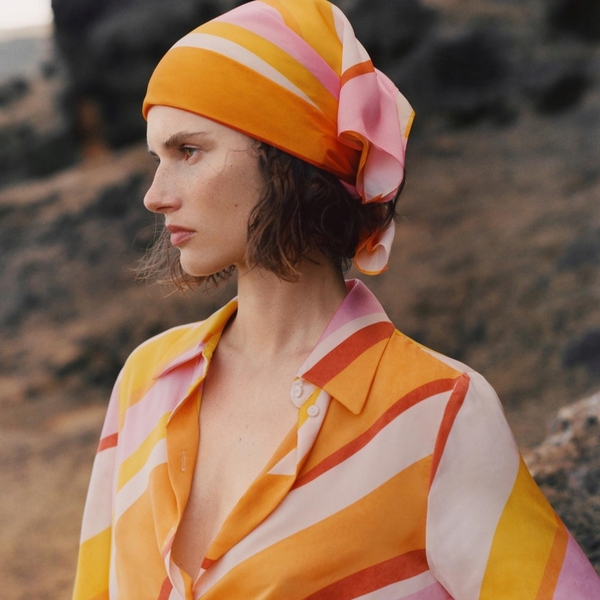 Most stores similar to Nasty Gal specialize in womenswear but Mango is a fashion destination that caters to women, men, and children.
Mango is where you're sure to find runway-duped styles in an aesthetic similar to Zara or Bershka. 
#4 – Pixie Market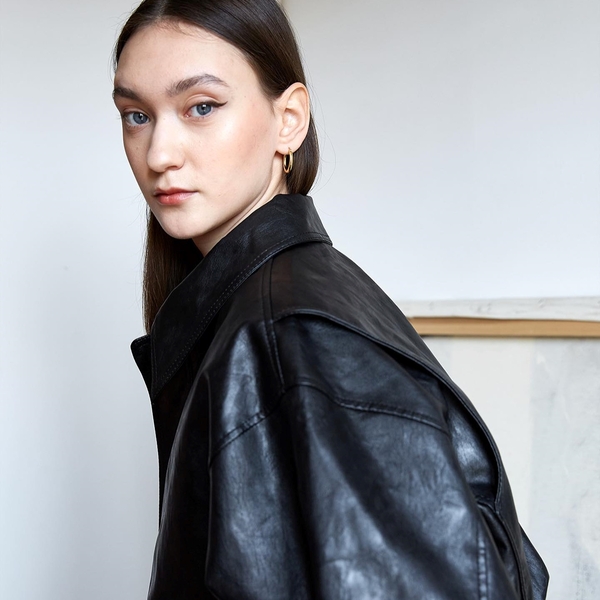 Pixie Market is an online brand that features cheap and chic ready-to-wear items.
Fans of The Row or Phoebe Philo's Céline are sure to find the downtown cool aesthetic they love for a fraction of the luxury fashion price. 
#5 – Boohoo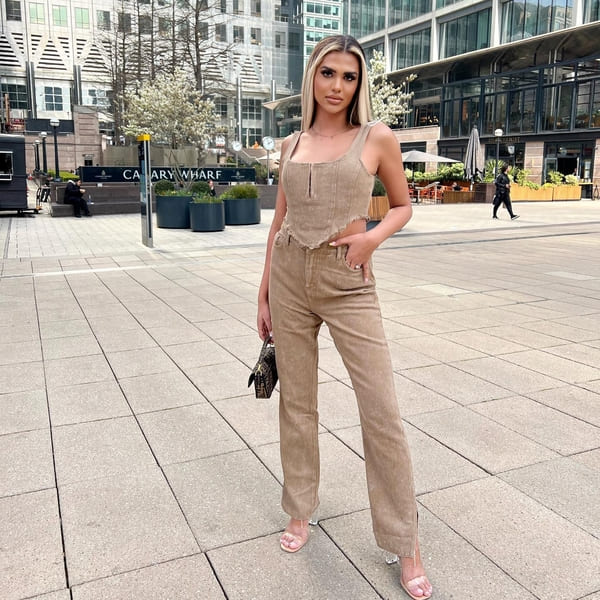 Boohoo has long been a popular online brand. Offering free shipping, frequent promotions, and duty coverage for international shoppers, Boohoo is similar to a few stores like Nasty Gal but cheaper.
Boohoo is where kids, students, and young professionals can shop for affordable and trendy apparel, shoes, and accessories for a variety of events whether they are formal or casual.
#6 – Missguided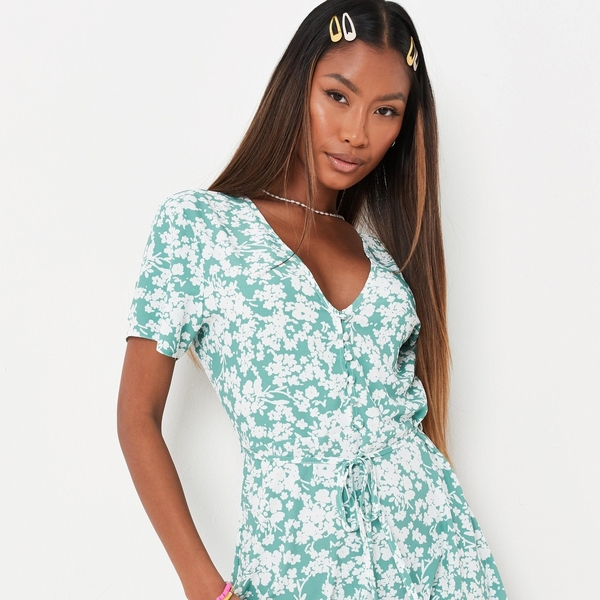 The year 2009 birthed a lot of successful e-tailers, one of which is Missguided.
Established in the UK before taking off worldwide, Missguided's pink branding and lively social media presence are hard to miss. 
At Missguided, you'll find trend-driven pieces that tend to have a sexy aesthetic. Shop for everyday styles as well as pieces for school, work, a night out, and vacation. 
#7 – Akira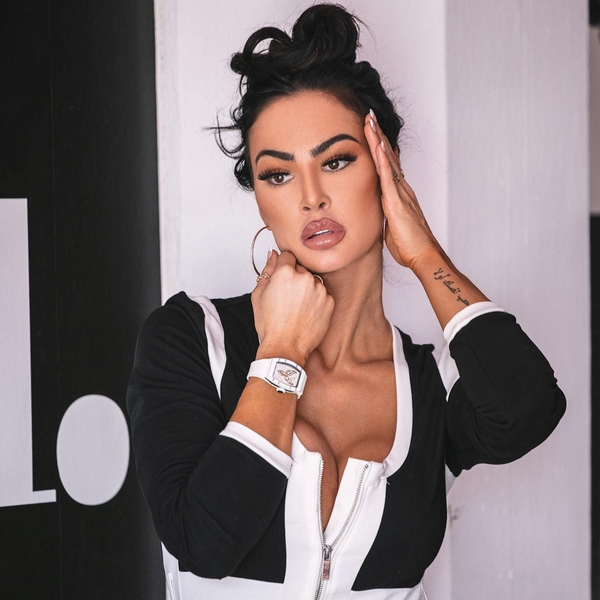 Akira is Chicago's retail treasure. The brand started as a storefront in the Windy City and now has stores across the United States as well as a booming online business.
The Akira aesthetic is high glam with an appreciation for maximalism. If you're into bright colors, the highest heels, and rhinestones, you'll love this store brand.
#8 – Princess Polly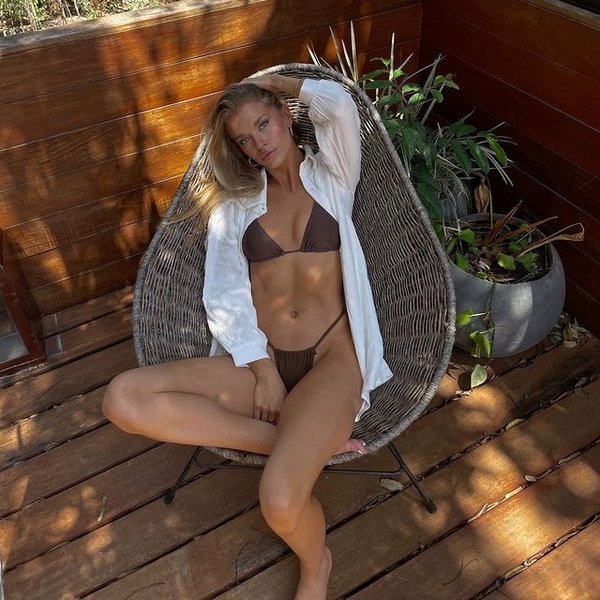 Princess Polly is the go-to fashion destination for trendy pieces made with sustainability in mind.
At Princess Polly, you'll find Nasty Gal-like clothing made with stronger materials and in a safer environment. 
#9 – AllSaints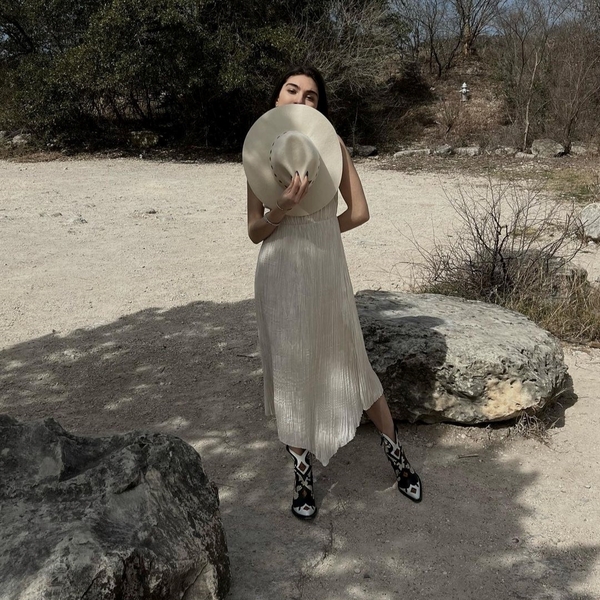 AllSaints is one of the more expensive stores like Nasty Gal.
It sells both women's and menswear and its cool rugged aesthetic is loved by celebrities like Selena Gomez, Eddie Redmayne, and Rihanna. 
#10 – Pretty Little Thing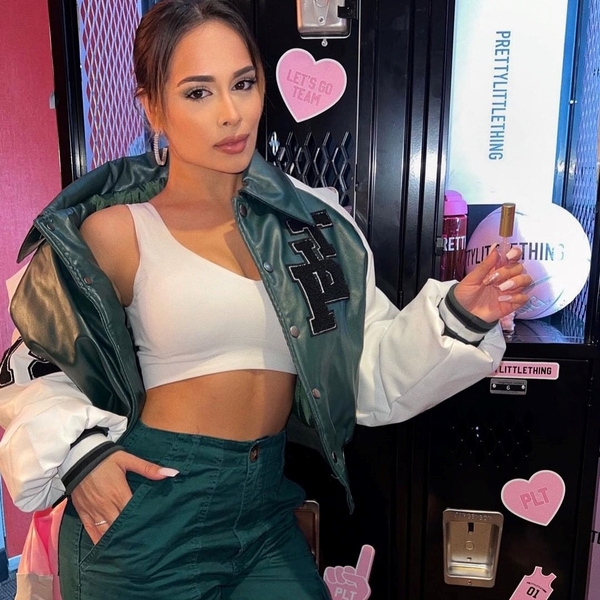 Pretty Little Thing is a global brand loved by everyday shoppers, influencers, and celebrities. The British brand is known for its pink branding and influencer/celebrity collabs.
PLT is where you'll find affordable styles for all areas of your life—from formal events to brunch with your babes. 
Which Stores Like Nasty Gal Are Closest In Comparison?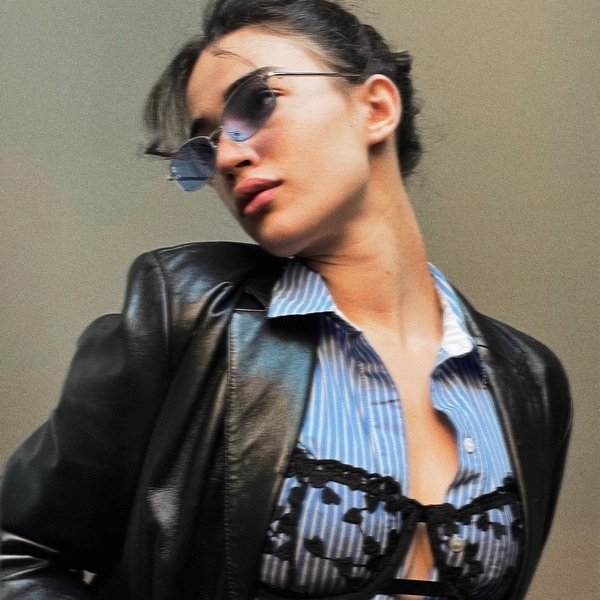 When it comes to aesthetics, all of the previously mentioned stores like Nasty Gal carry the vintage-inspired looks that make the California retailer what it is.
However, there are clothing stores like Nasty Gal that are most similar to the brand and come closest to Nasty Gal's signature style. 
Blame it on that coastal energy but the stores most like Nasty Gal—in looks and style—are Reformation and LuLus.
This should come as no surprise since both brands started selling vintage clothing before branching out and designing pieces of their own.
This is also how Nasty Gal began its business before becoming the Nasty Gal we know today. 
Both Reformation and LuLus design items with their love for vintage clothing in mind. All three stores are no stranger to flared trousers, fringe details, or the cutesy floral prints that have resurfaced in recent years.
So, Nasty Gal fans are sure to find the effortless bohemian looks that they love alongside poppier Y2K-esque fashions at these other retailers. 
Which Stores Like Nasty Gal Are The Most Affordable?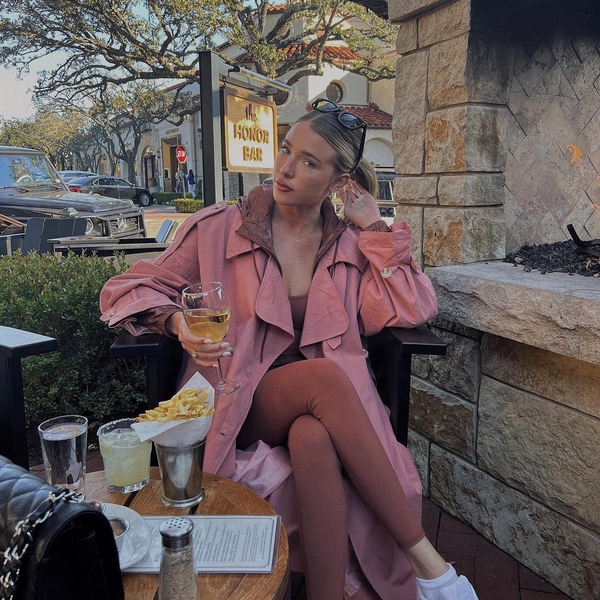 While most stores similar to Nasty Gal are perceived as affordable, some are a little more cost-effective than others.
With international shoppers and lots of promotions offered, Pretty Little Thing works out to be the most affordable retailer amongst the stores like Nasty Gal. 
Pretty Little Thing's constant promotions and free shipping initiatives are convenient and budget-friendly for all shoppers—while UK shoppers even get the benefit of one-day shipping. 
The reason stores like Akira and Missguided are not as affordable, although being within the same price point, is because of the international duties some of the out-of-country shoppers have to pay.
These duties can be up to $100 in the shopper's home currency which significantly adds to the total price of your order. 
Which Stores Like Nasty Gal Offer The Best Quality?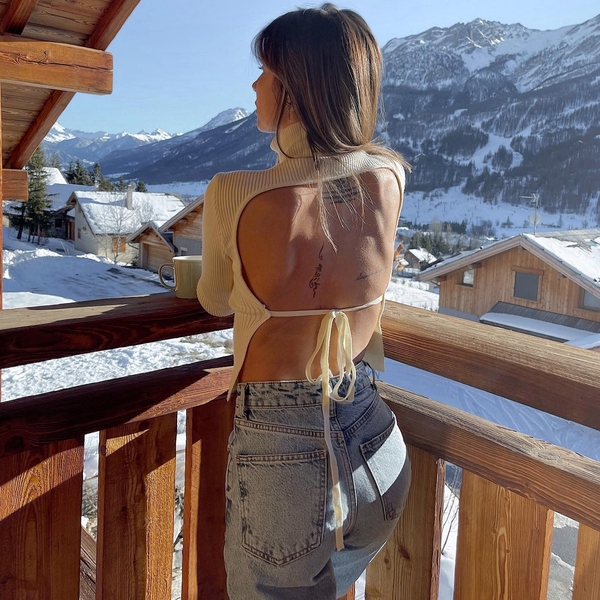 Quality is one thing that largely separates these stores like Nasty Gal. It's no secret that a fair share of these stores are fast-fashion retailers, which comes with the usual fast fashion issues.
While we all enjoy these trendy shops that offer high-fashion inspired styles at below-market prices, these styles are usually lacking in quality. 
Common stores like Nasty Gal aren't entirely focused on quality but rather quantity. These stores thrive on offering a plethora of new and exciting styles they can pump out daily as opposed to taking the time to hone in on a curated list of styles they can perfect. 
However, at Princess Polly, quality is just as important as quantity. All their styles are designed and manufactured in-house where a team of designers is managed and works out of an in-house studio where worker's rights are applied.
These practices allow Princess Polly to create clothing that's just as durable as it is trendy and affordable. 
Final Thoughts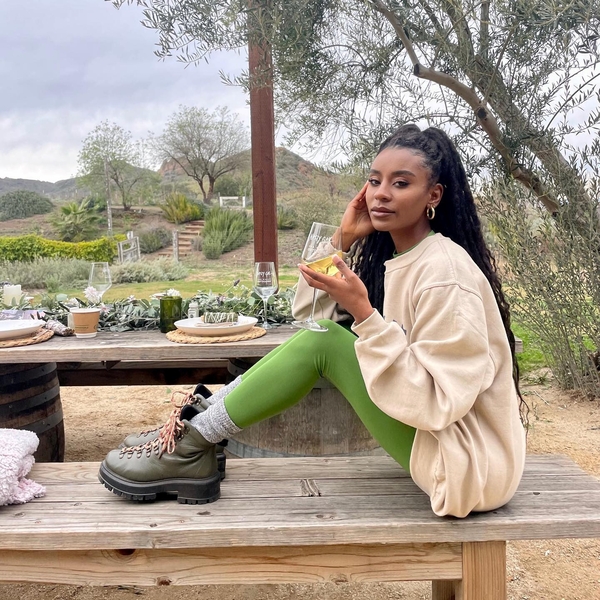 As you've just learned, brands like Nasty Gal are plentiful. The demand for trend-driven and inexpensive clothing will never go out of style and, as studies show, consumers will never grow tired of options.
While stores like Nasty gal may remind you of other online retailers, it's key to remember that the Nasty Gal aesthetic has been duplicated throughout the fashion industry but Nasty Gal itself can never be completely duplicated.
If you're a Nasty Gal fan, we hope you enjoyed this guide and it only reinforced your positive relationship with the brand, alongside giving you other e-tail options to dive into.
If you're new to the brand, we hope we've encouraged you to explore new shopping options and even find your new favorite place to shop. 
---
Looking for more store alternatives? We've got you covered:
Stores Like Pretty Little Thing
Get Access to Exclusive Deals
Subscribe for free to get exclusive deals in your inbox. 100% privacy