Stores Like West Elm
Overview Of West Elm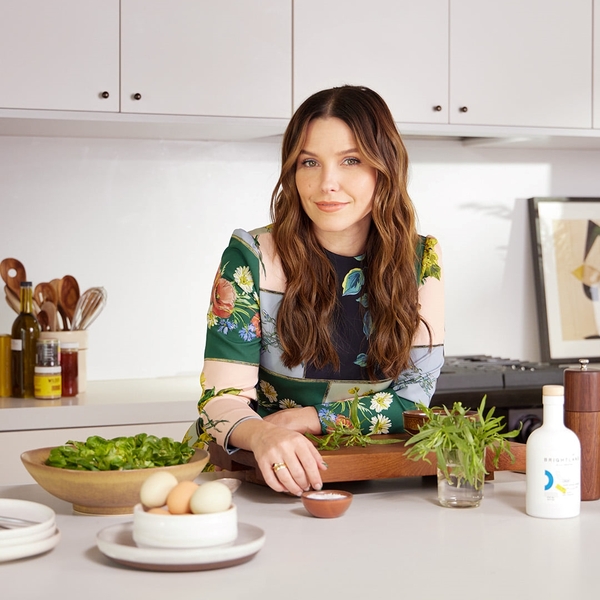 West Elm is a popular brand when it comes to shopping for furnishings and home décor.
It exudes comfort, style, and sustainability from the beginning stages of design to the final stages of the production of its products.
With such a wonderful store, customers like yourself are bound to wonder whether there are other stores like West Elm. Well, there's no need to worry about where you'll shop next for the perfect additions to your home or office space.
We bring you a detailed list of stores like West Elm that might just fulfill all of your furniture dreams and desires. And they will, of course, have you sitting with your credit card ready to have some fun making serious home décor purchases.
Highlights
Before we can check out other stores like West Elm, here are a few things that make West Elm such a popular name in home design and décor:
West Elm is the "only home furnishings retailer on Barron's 100 Most Sustainable U.S. Companies list for the past 5 years"
They are the first-ever home retailer to join Fair Trade USA for fair wages, healthy working conditions, and promoting community development
They have a Free Design Crew that can help you with your design needs over the phone, through video conference, or in-store
They focus on ethical production, worker well-being, and their economic impact
They have an in-house team in their Brooklyn studios that takes care of 95% of their product designs
They have different options for delivery: front door parcel, truck delivery, or premium white-glove service (unpacks, assembles, and package removal upon delivery of your order)
They encourage and support (and even collaborate with) local artisans all over the world to keep their tradition of handcrafting alive.
How We Chose The Best Stores Like West Elm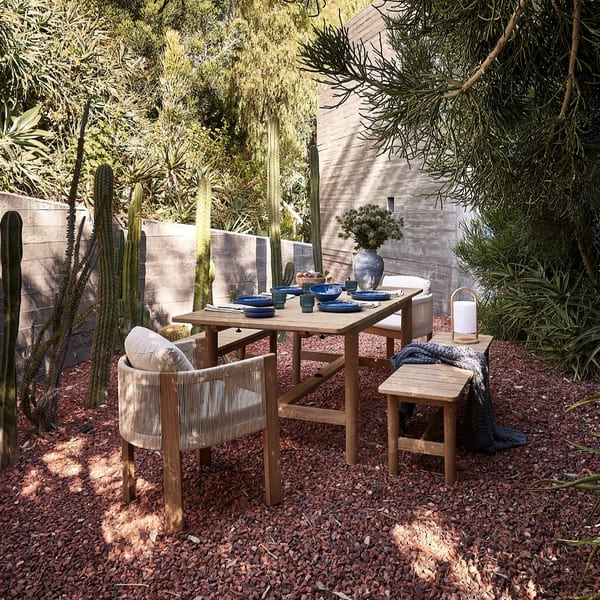 To further explain how we chose the best stores like West Elm, we'll expand on price, style, quality, selection, convenience, and diversity and inclusion.
Price
West Elm offers a range of prices for the everyday consumer. This is so stylish and environmentally aware furniture and home décor is easily accessible to all.
While shopping on their site, you can set filters for price and sustainability, plus they even have a 'sale' tab for marked-down items.
Style
A classic blend of unique and contemporary styles, West Elm focuses on building furniture for the ones who dream of creating a space that they can call home.
Their style ideology is based on their dedication to creating good for the world, providing better products for communities, and the best for you.
Quality
They place their heart and soul in conserving the art of handcrafting by employing and encouraging artisans across the globe to deliver you the best quality home décor and furnishings.
And their efforts to maintain sustainable practices ensure that both the quality of your furniture and the quality of the future isn't compromised.
Selection
West Elm offers a wide selection of furniture and home décor items that are suited to your individual needs.
The brand has unique as well as modern pieces that can bring a new life to any home or office space.
They also have a kid-friendly selection of furniture that is both durable and workable for busy households.
Convenience
As mentioned above, West Elm offers shipping and delivery based on your individual needs. You will need to pay a delivery charge depending on the delivery service you choose, and some products can take a few weeks to come in within the US and Canada. 
There are, however, some smaller items that can be sent to you within a few days.
Diversity & Inclusion
Along with their goal of building a sustainable future, West Elm believes in creating a workplace that is both diverse and inclusive.
They have several programs and initiatives in place to support artisans around the world, as well as those working in their studios and factories.
12 Best Stores Like West Elm
#1 – Joybird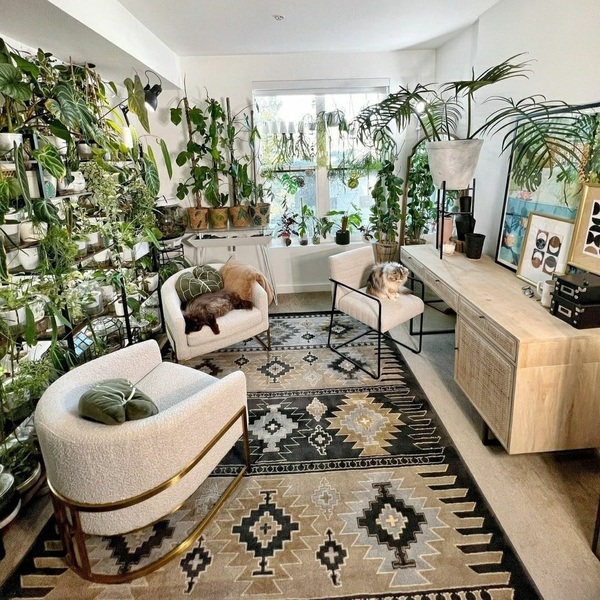 When trying to find other stores like West Elm, it's absolutely necessary to check out Joybird.
Inspired by both mid-century designers and modern furniture motivations, Joybird focuses on combining the best of both of these worlds to deliver high-quality furniture. 
In fact, they have an entire collection known as 'Kid and Pet Friendly Furniture' to provide the best quality fabrics.
With the amalgamation of classic and modern styles, it offers you the opportunity to buy unique furniture pieces and customize them according to your needs.
Their prices, in fact, are more affordable than West Elm's prices. So, you can purchase furniture built according to your style without going over your set budget.
There is a wide variety of styles, selections, colors, and materials to choose from and the prices listed are quite similar to those of West Elm.
Their shipping, however, is only offered within the US and there is a separate rate for curbside delivery versus in-home delivery that charges for a white-glove service similar to that of West Elm.
#2 – Design Within Reach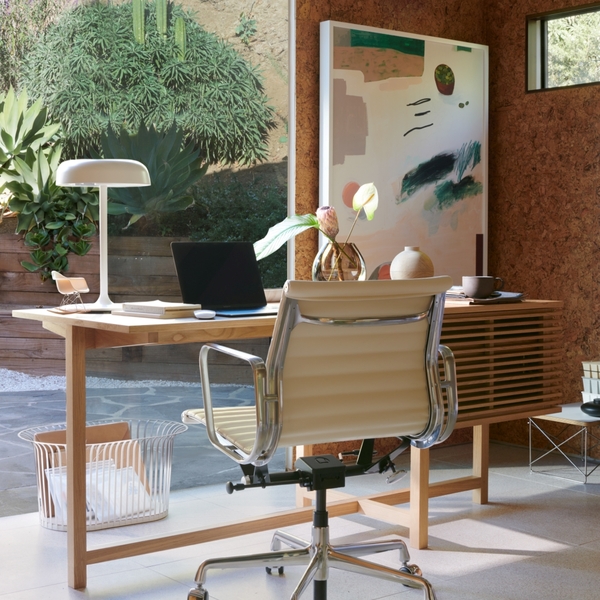 Want to organize your home? Shop from an organized online retailer site like Design Within Reach that allows you to shop with ease using their shopping filters.
You might just fall in love with the brand's color and design options along with the ease of viewing each item on their website.
They are also transparent in their pricing and discounts are applied to each product right in the quick view section for each item—so you know what the product was originally listed at before coming down to the current price.
Though this store is more expensive than other stores like West Elm, customers enjoy the perks of being able to order some items through expedited shipping with a charge, of course.
They also offer threshold and in-home delivery services for a fee, so you can shop hassle-free (without worrying about all the heavy lifting).
#3 – Anthropologie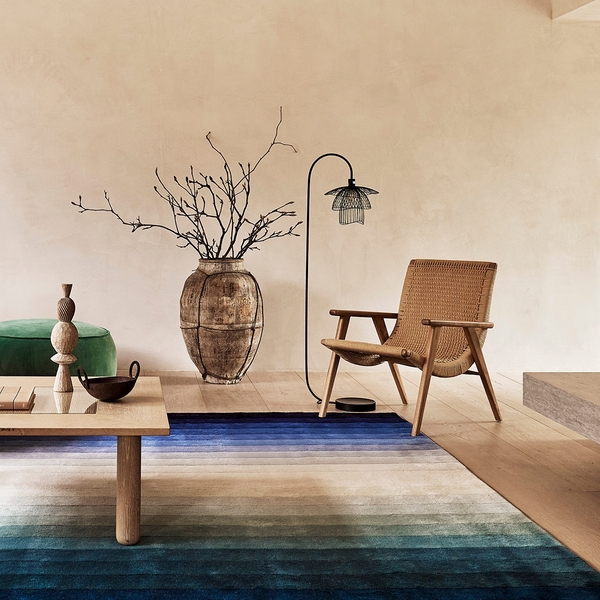 When you're trying to find stores like West Elm another option is Anthropologie, which was created for the "creative, educated, and affluent 30-45 year old women."
This store has similar values and outlook to West Elm. It also encourages sustainable sourcing of materials and supports local and international artisans to keep their craft alive.
Along with furniture, it offers women a wide variety of clothing options to choose from. So, it's a one-stop-shop for you and your home.
Plus, with all of the furniture options that are chic and contemporary, you wouldn't want to miss out on this online fashion hub.
Plus, they do offer perks like Unlimited Furniture Delivery within the US with a flat-rate fee of $149 for full white-glove service.
Their shipping times are also less than other stores like West Elm as they deliver within 2-4 weeks after the furniture has been shipped.
#4 – Burrow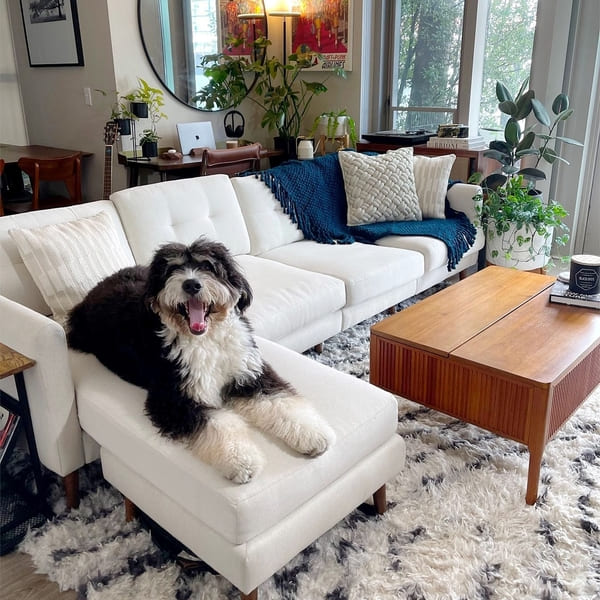 What's better than having a sectional delivered to your door? A sectional that is delivered in boxes that fit easily through the frame of your door, and can be conveniently set up inside your home!
Burrow is your answer when you're looking for modern furniture stores like West Elm that provide solutions to all of your furniture concerns.
It's a highly affordable and convenient brand that offers you the promise of quality by making furniture that is modular and moveable. So, you don't have to break a hand or leg trying to move it in and out of your house. 
They also focus on making their furniture from sustainable and high-quality materials, so that your furniture doesn't end up in a landfill.
With their American mid-century modernism and Scandinavian style, they are just about guaranteed to woo you with all of the furnishing options available. 
Plus, they offer free and fast shipping on all orders across the US since their furniture comes in easy-to-handle and carry boxes.
And you can get the assembly instructions online and ask their experts for help and guidance throughout the process.
#5 – Joss And Main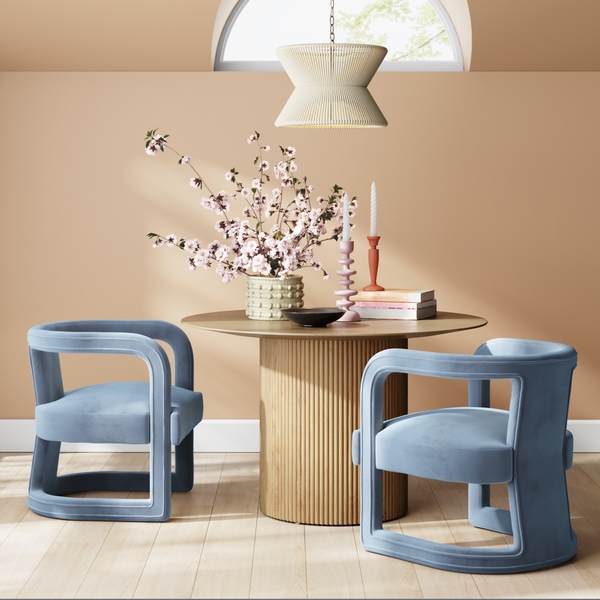 Another retailer to check out when looking for stores like West Elm is Joss and Main.
Joss and Main—being another family brand of Wayfair—offers a wide selection of furniture that is an excellent blend of contemporary and classic styles. 
They make shopping easy and convenient through their style and selection features as well as "Shop the Look" so you can shop for exactly what you see online.
Their prices are quite similar to West Elm's prices, and there are ongoing sales on their website to make sure that you can shop for your favorite home décor and furniture at affordable prices.
They believe that "style is what you make it" and offer a range of products that are guaranteed to match yours.
They do provide free and fast shipping for select items over $35 and ship to Canada and the US—making it convenient and affordable for you to get your home furnishings delivered to you within a good timeframe.
#6 – Wayfair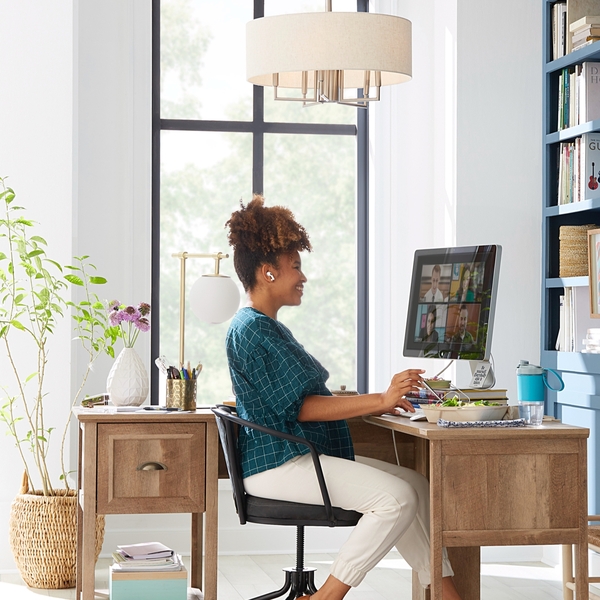 Looking for furniture that comes in all shapes and sizes? Wayfair is another great retailer to explore when you're looking for furniture stores like West Elm. They offer an excellent selection of high-quality products that cater to you and your individual needs.
With new initiatives in place for making their workplace and brand more inclusive, Wayfair continues to place people at the center of all of its ventures.
The brand also understands and takes the responsibility of working and living in an environmentally-friendly world and creating a more sustainable future.
Now, we're sure you're wondering how long it takes to get your hands on this brand's products!
Wayfair provides fast and free shipping on orders over $35 for many of their products, so you can enjoy the perks of convenience and great value all in this one shop.
#7 – Modshop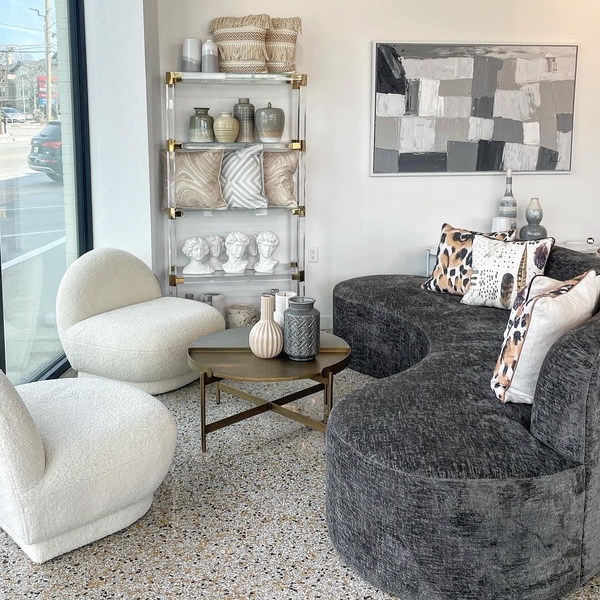 If you're looking for a furniture store that caters to your every mood and every style, then Modshop is a great option for you to check out, especially since it provides customers the option to customize every piece to your liking.
Whether you're looking for stores like West Elm but cheaper, Modshop is the retailer that has it all. Their factories and warehouses are all in the US which allows them to keep an eye on their production quality and costs.
Shipping charges and delivery times depend on your location and they only deliver within the US.
But, their delivery times are less than some of the other furniture stores like West Elm listed, since their maximum delivery time is from one week to up to two weeks.
#8 – All Modern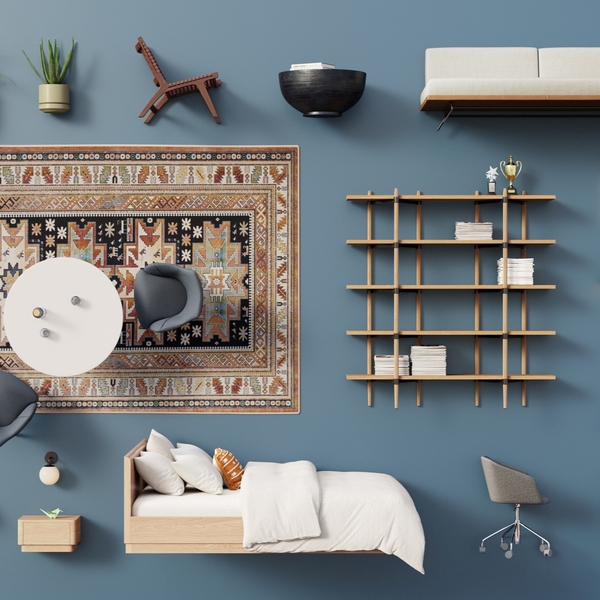 Another brand of parent company Wayfair, All Modern is a great option to consider when you're trying to find stores like West Elm.
Though their selection is limited to modern designs, they offer customers the opportunity to shop at affordable prices and with convenience.
Their shipping is available within the US and some other countries. They also offer either free shipping or some shipping charges based on the location and size of the item ordered.
As such, you can find your next Pinterest-inspired furniture faster and within your budget. So, the next time you're looking for affordable furniture stores to create a contemporary space in your home, be sure to check out All Modern.
#9 – Article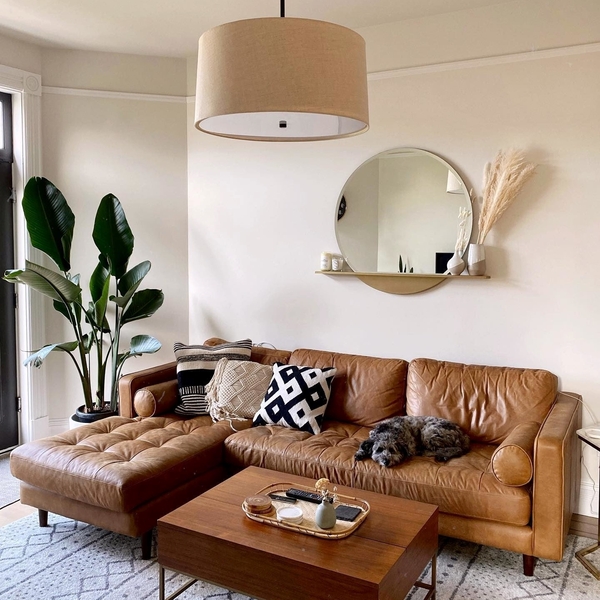 Want a furniture store that gets you exactly what you asked for? Article makes sure to establish and maintain a direct connection with their manufacturers, so there are never any compromises on quality or any last-minute surprises.
You can shop for classic and contemporary pieces without the hassle of trying to figure out where they're made. They design both trendy and durable furniture so that you can create any space according to your needs.
And you can be assured that this space is kept intact for a long time.
For orders over $999, they offer free shipping within the US and Canada, and their delivery times are calculated based on your location and the size of items purchased.
#10 – Rejuvenation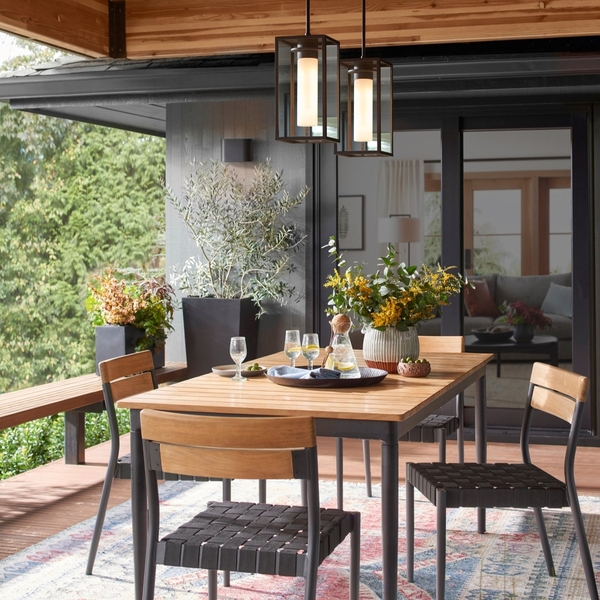 Looking for a combination of vintage and modern pieces to create a trendy space? Rejuvenation provides you with both styles, so you don't have to worry about finding unique pieces for your conventional and modern living space.
The brand focuses on sustainability by revamping many antiques in their factory in Portland, Oregon to ensure that furniture and lighting fixtures stay out of landfills and light up the homes of customers like yourself for years to come.
They ship within the US and Canada and their shipping rates and delivery times vary based on your purchase total and location. They have a shipping rate chart on their website, so you can decide on how much you are willing to pay before you make your purchase.
#11 – World Market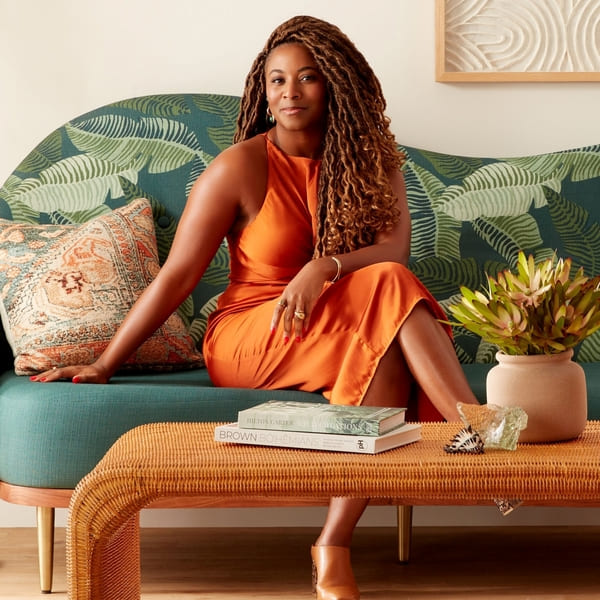 A hub of antiques and artwork from around the globe, World Market ensures that the world of furniture and home décor is filled with many memories from the past and values of the present.
Though their prices are a bit more expensive than other stores like West Elm, their original designs and local and international craftsmanship is unmatchable.
The brand's designs are all unique, which offers you the opportunity to pick out pieces that are best suited to your needs. 
They provide shipping and delivery within the US for a charge based on items and your location, so make sure to take a look at the rates before making your purchase.
#12 – LexMod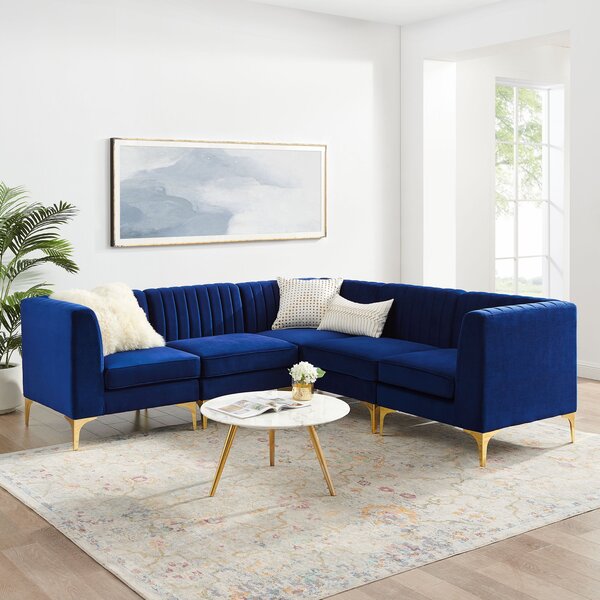 LexMod is another store to be on the lookout for when you're trying to find stores like West Elm.
They carry a wide selection of styles—from rustic to mid-century to modern—making it easy for you to shop for any style of your liking. 
The brand offers furniture items for prices that are in fact less than West Elm and can give you deals on select products based on their sale section.
And you can set filters for colors, materials, and styles when you're shopping to make your search for items easy and convenient.
The best part? They offer free shipping on all items (no matter how big or small) within the United States. And you can even call to check if your order qualifies for white-glove service where they deliver, assemble, and take care of the removal of the packaging for you!
Which Stores Like West Elm Are Closest In Comparison?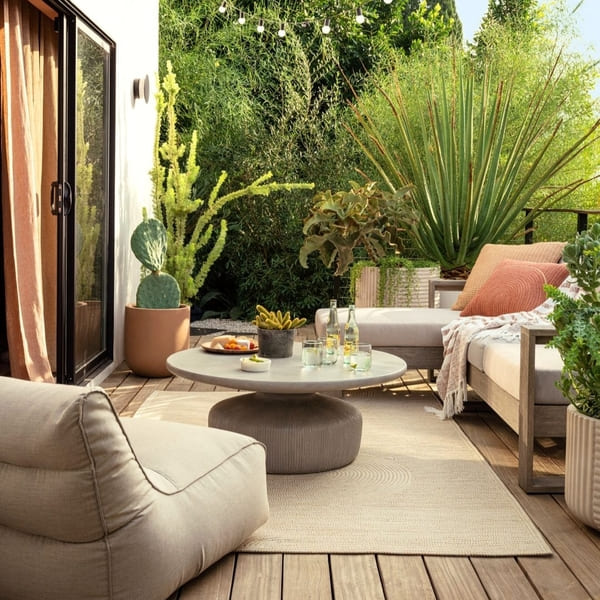 Though our list above mentions all of the stores that are like West Elm, there are some that are closer in comparison to it than others.
These stores are Anthropologie, Joss and Main, Wayfair, and World Market, which share similar designs, styles, selections, and pricing of their furniture and other home décor products (and are all comparable to West Elm). 
Which Stores Like West Elm Are The Most Affordable?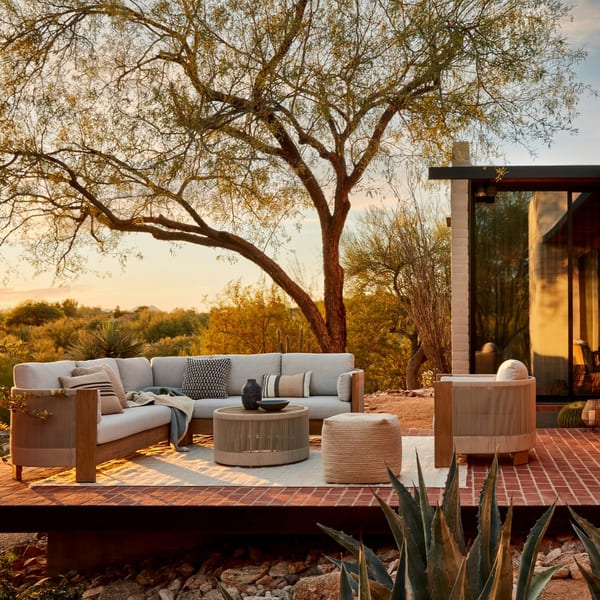 While the design and aesthetics of the furniture play a major role, the price of the products is an important aspect to consider when you're looking to make additions to your home or office space.
That is why there are some stores like West Elm that are more affordable than others. These include Joybird, Burrow, All Modern, Modshop, and LexMod, which provide customers with a range of prices to make trendy furniture accessible to all.
Which Stores Like West Elm Offer The Best Quality?
Another important aspect to consider finding good furniture stores is the brand's ability to provide quality products. There are some stores like West Elm that offer the best quality home furnishings. There are a few stores that offer the best quality products.
The first one is Joybird. They have a separate selection for pet and kid-friendly furniture and provide durable products.
Another one is Burrow, which focuses on sustainable sourcing and packaging their products, and they also use top-grain leather for their sofas and luxury seating.
The other two stores that offer the best quality products are Modshop and Article.
These stores focus on providing their customers with the best quality of furniture by either having a direct connection with the manufacturers or having local factories build the furniture.
So, you don't have to worry about making compromises, or fluctuating quality standards.
Final Thoughts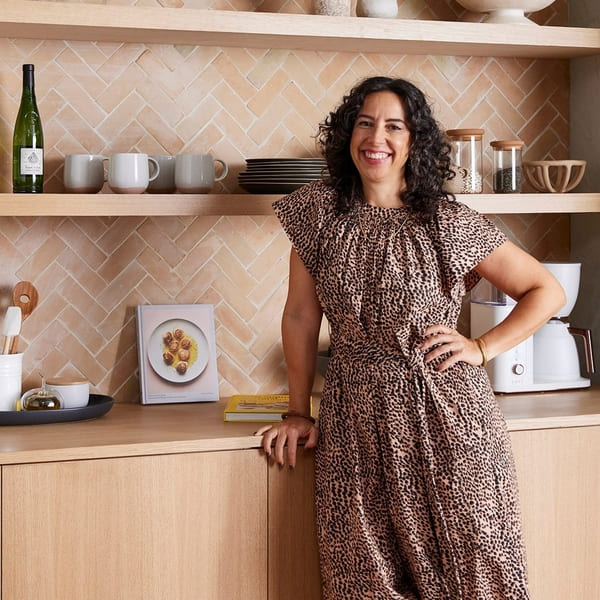 When you've found a store as versatile as West Elm, you're bound to want to find others like it. Well, we've done the research and listed them here for you! So, you can save time knowing exactly which stores you need to visit to fulfill all of your home décor needs.
Whether it's quality or convenience that is your top priority, you'll find the list of stores like West Elm above extremely helpful because it caters to your individual needs.
And you can compare and contrast the selections offered at one, two, three, or more stores to fill up your living space.
So, the next time you're thinking of adding more comfort and style to your home, why not do it while sipping a cup of tea and buying your favorite furniture with just a click of a button?
---
Looking for more store alternatives? We've got you covered:
Get Access to Exclusive Deals
Subscribe for free to get exclusive deals in your inbox. 100% privacy