Overview Of Everlane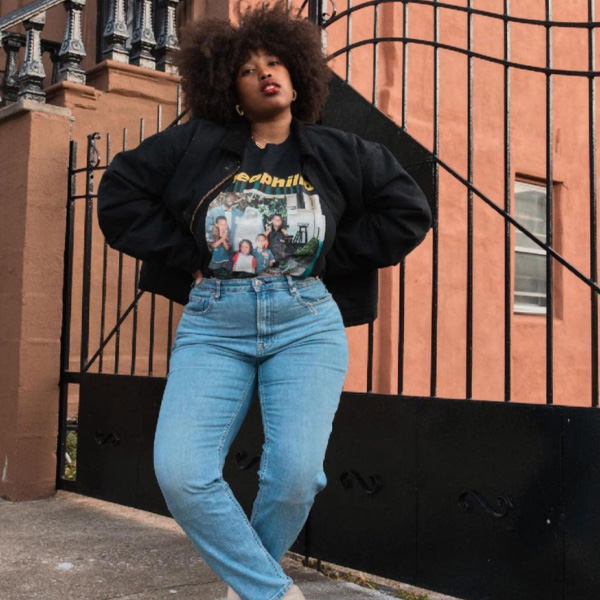 Are you looking to shop from brands that are socially and environmentally conscious? If so, then your search stops here. We've compiled a top-ten list of brands like Everlane.
This clothing brand strives to create an ethical and sustainable fashion market and they will help you fulfill all of your fashion dreams (at no cost to the environment, of course).
Before taking a look at this thoughtfully constructed list of brands like Everlane, however, let's understand why Everlane has gained popularity in the world of ethical shopping. 
Highlights
Here are some reasons why Everlane has become a favorite amongst many conscious shoppers:
This retailer upholds the sincerest and highest values. Listed right in their slogan, they state how they conduct business, "Our way: Exceptional quality. Ethical factories. Radical Transparency."
They only collaborate with ethical factories that are the best in the world and in their line of work.
The brand sources the finest materials to make every piece of clothing and accessories.
Everlane shares the true cost that goes into making each product, so there is no confusion over how much they are charging you.
Their clothes are made to last. For instance, they offer "Grade A cashmere sweaters, Italian shoes, and Perusian Pima tees," and a lot of other fine quality products. 
Now that we've highlighted some of Everlane's best features, let's take a closer look at how we developed our list of brands like Everlane.
Below, we'll explain how each of these brands matches Everlane's quality and has a similar commitment to building an ethical market.  
How We Chose The Best Brands Like Everlane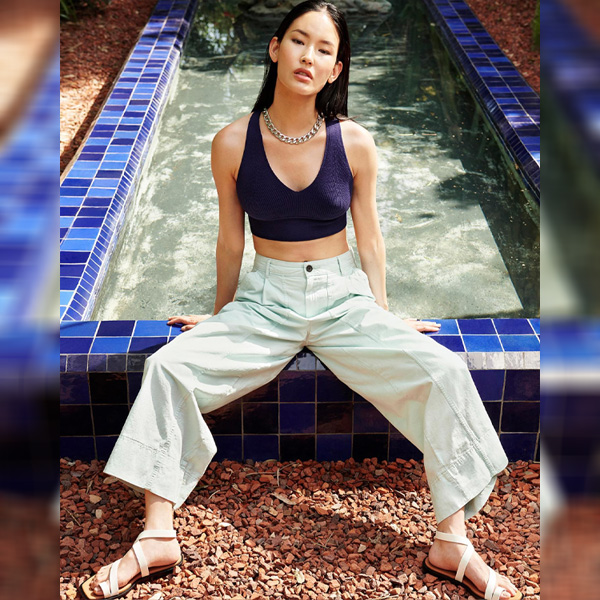 Price
Everlane offers a wide range of prices to fit every budget. For the basics, their prices begin from $30 and go up based on styles and fabrics.
They also have a sale section with values listed as: under $25, under $50, under $75, and Final Few (the last few pieces left of a collection at a discounted price).
Style
On their website, Everlane mentions that they "are not big on trends," but rather focus on making timeless designs that people can wear for a long time.
Quality
This brand is all about making products that are made to last. Everlane wants you to wear their pieces for years to come, which is why they choose the finest materials and fabrics to make each collection.
Selection
They have a selection of everyday and occasional outfits for both men and women, along with featured collections that people can purchase from. These collections may be based on the current season and various recent fashion trends. 
They only provide small quantities of these special collections since their main focus is on making long-lasting designs that you can wear all year long.
Convenience
Everlane has several store locations around the United States that you can visit and shop for your favorite styles.
You can get your products shipped to you through three methods: No-Rush, Standard, or Express Delivery based on your timeline and needs.
Diversity & Inclusion
They have initiatives in place for conducting ethical work all throughout their company's chain of production.
For instance, they monitor and maintain fair wages, and reasonable work hours, plus they look after the environment. 
Along with this, Everlane is committed to making their workplace a safe space for underrepresented communities, and they strive to support and strengthen diversity in the workplace.
10 Best Brands Like Everlane
#1 – Madewell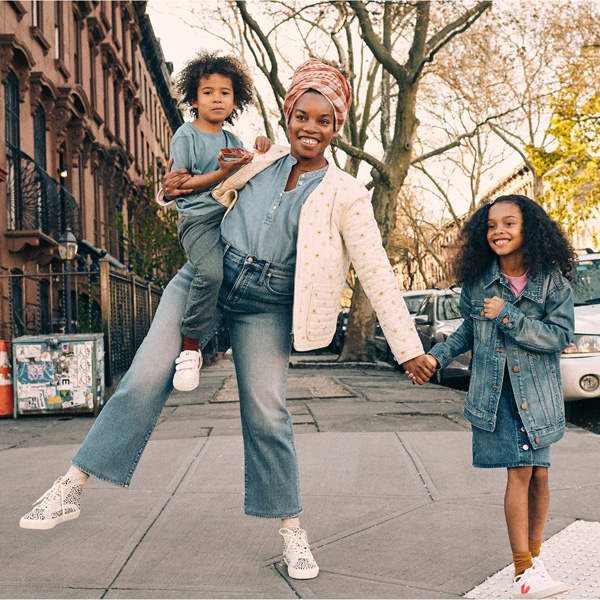 If you'd like to dive into the world of denim, then Madewell is a great option for you to consider.
With its comfortably chic approach to fashion and timeless fabrics, you'll want to spend the majority of your time rocking their designs.
Also, they offer accessories and clothes through a Preloved Collection, where customers can return their old stuff so it can be recycled and resold by Madewell through their collaboration with ThredUp.
So, you can take advantage of either the credit provided by the company or the preloved clothes in order to complete your shopping list.
#2 – Oak + Fort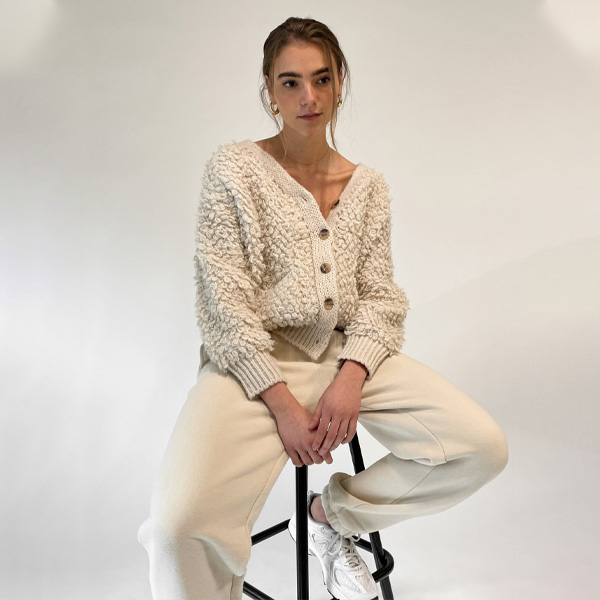 When looking for clothing brands like Everlane, you may want to find clothing that doesn't break your budget. Oak + Fort offers a wide collection of apparel and accessories at an affordable price. 
They also provide their customers with an environmentally-conscious option with their Oak Refined collection.
In this part of the shop, you can purchase items that are made from recycled, sustainably sourced, or organic materials—making it easier for you to be aware of your positive impact on the environment. 
#3 – Reformation
If it's important for you to find a company on our list of brands like Everlane that is sustainable, then you need to check out Reformation.
This retailer creates beautiful, made-to-last clothing that's made in a sustainable manner.
Even though this brand is slightly more expensive, its collections and designs are very similar to Everlane clothing. They also make exclusive collections that have limited quantities.
And they only expand on these clothing lines if there is a positive response from their customers and a demand to make more of the same items.
#4 – Aritzia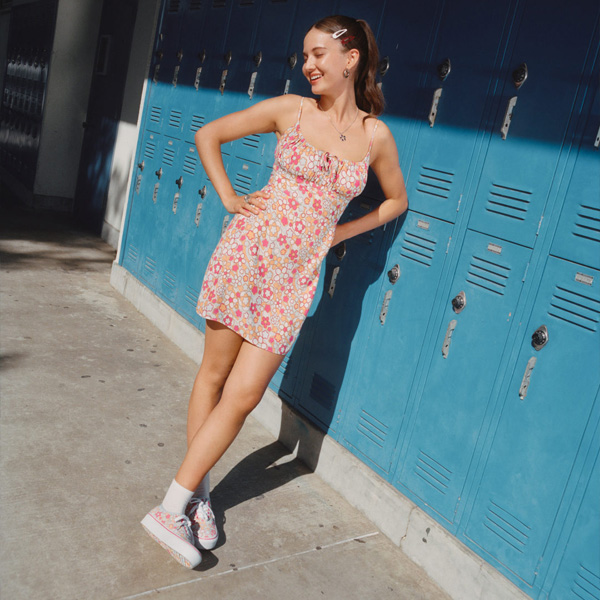 For those on the hunt for other brands like Everlane, Aritzia offers a variety in their clothing that is capable of competing with the Everlane store.
They focus on creating collections based on the goal of making everyday luxury items accessible to all. 
Plus, they are adopting more and more sustainable practices in order to be environmentally friendly and conscious of their contributions to carbon emissions. 
#5 – La Ligne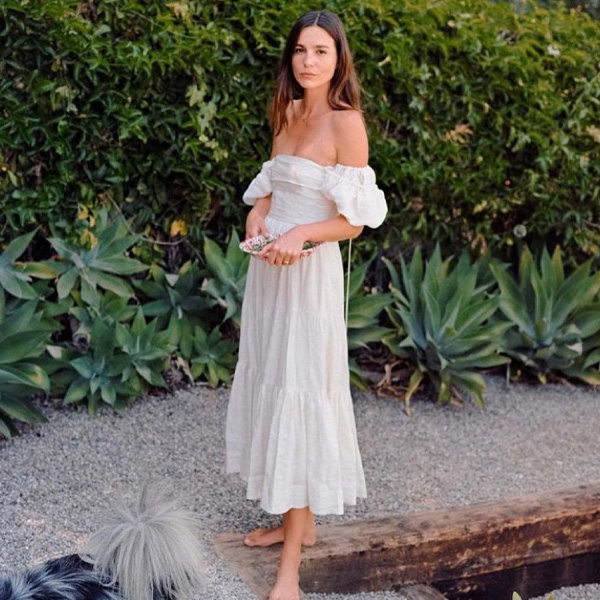 With a focus on the stripe as being the center of their design, La Ligne is another retailer on the list of brands like Everlane that understands fashion from the people's point of view.
They deliver a classic and chic selection of items to you in the hope of empowering all women to own their unique style and be perfectly themselves.  
#6 – Backbeat Co.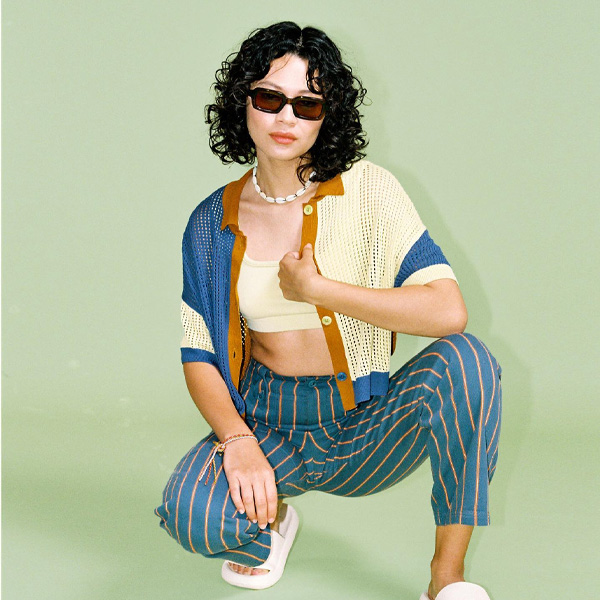 If you're looking for brands like Everlane that align with the current ideology of owning yourself and having a positive impact on the environment, then Backbeat Co. is one that deserves a closer look.
They are all about that "low-impact and high-comfort state of mind" that allows you to feel good about yourself and the clothes you wear. 
In fact, they create their clothes using only recycled or sustainably-sourced fabrics and ensure that every piece is doing its part in contributing to a sustainable environment.
#7 – Buck Mason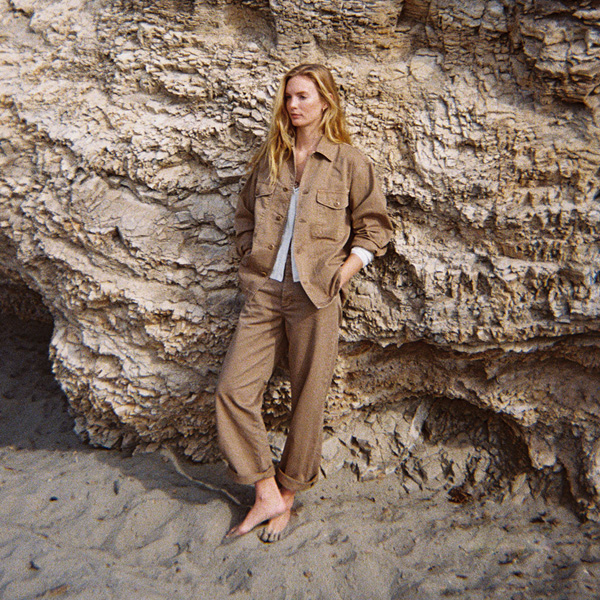 With all of these wonderful women-centric brands listed here, we know you're wondering when the 'brands like Everlane men's edition' will begin. Well, look no further.
Buck Mason sells both men's and women's clothing but began as a men's fashion brand. They focus on the quality of each piece and believe in making fashion free of complications. 
They also ensure that they maintain low prices for their customers, so that simple and hassle-free fashion is never out of anyone's reach.
#8 – Urban Outfitters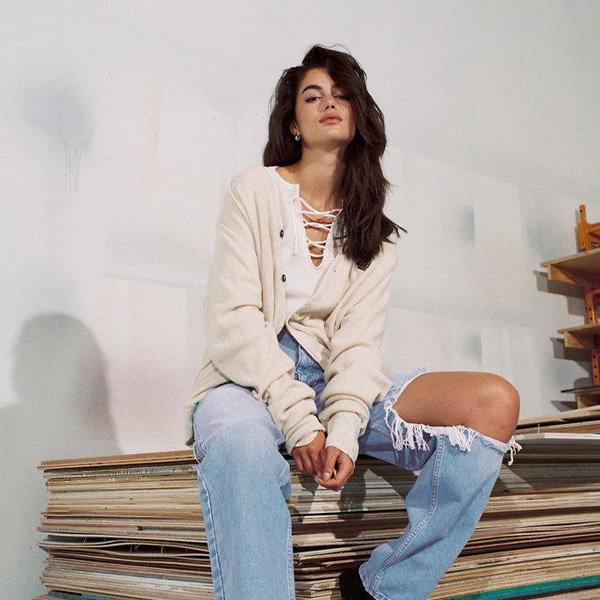 Another brand that offers both men's and women's trendy and comfortable clothing is Urban Outfitters. This retailer on the list of brands like Everlane provides lifestyle and trendy products at reasonable prices.
They carry a large selection of smaller brands under their umbrella and work to create products that are socially and culturally aware. 
They even have a beauty section that has a wide selection of makeup, skincare products, and beauty tools. So it's considered a one-stop-shop for all of your needs.
#9 – AYR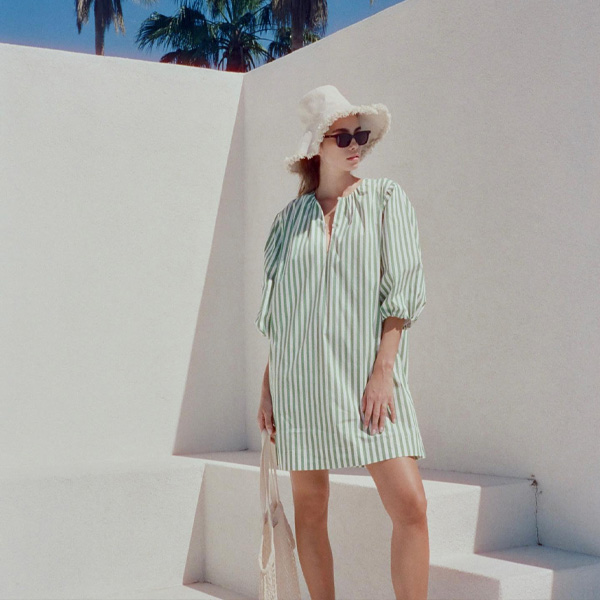 What better way to stay fashionable all year long than to shop at AYR for their 'All Year Round' styles?
You can find a great blend of simple and timeless designs, produced by a small team of creative individuals in small quantities to ensure that there is less waste.
So, if you're looking for environmentally conscious brands like Everlane and Everlane dresses, then AYR is a highly recommended retailer. They sell a collection of simplistic, trendy apparel to help you build the wardrobe of your dreams.
#10 – Warp + Weft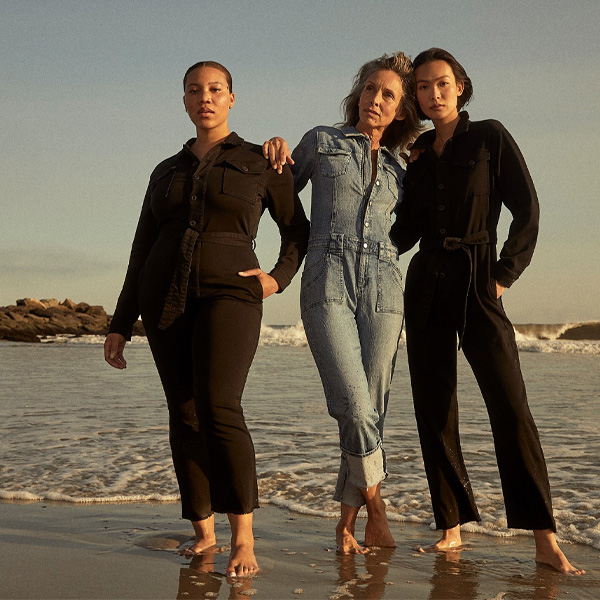 Last but not the least, Warp + Weft is a retailer on our list of brands like Everlane that prides itself on being your go-to for everyday essentials.
Even though their collection features mostly denim, their prices are quite similar to those of Everlane. They have an eco-friendly mill that they use to create clothes that are both environmentally conscious and affordable for you.
Which Brands Like Everlane Are Closest In Comparison?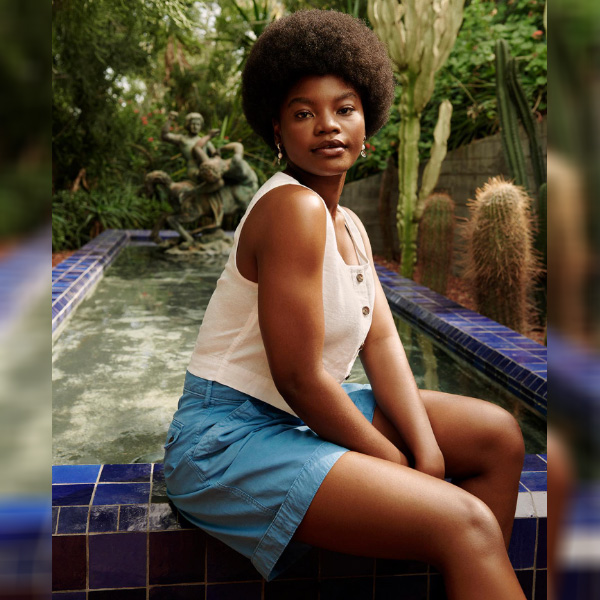 While the list of brands like Everlane includes retailers that are similar to Everlane in some way or another, there are some brands that are closer in comparison to others. 
Even though these brands may not have similar pricing, they have similar clothing selections and styles which puts them on the top of the list of brands most similar to Everlane.
These retailers include Reformation, Backbeat Co., AYR, and Warp + Weft. 
Which Brands Like Everlane Are The Most Affordable?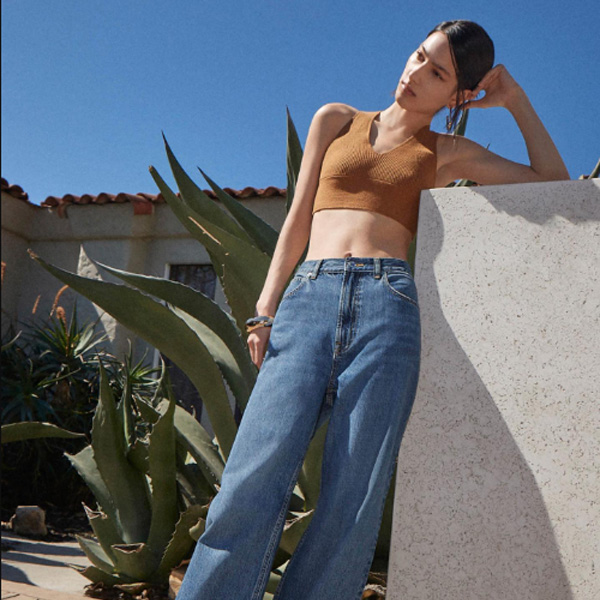 The most affordable brands like Everlane are Oak + Fort, Aritzia, Buck Mason, Urban Outfitters, and Warp + Weft.
Although not all of their items are listed at sale prices, these stores still manage to offer discounts on some of their collections along with an overall reasonable price range for most of their everyday wear. 
Which Brands Like Everlane Offer The Best Quality?
With sustainable practices in place along with recycled fabrics and materials, some of the brands like Everlane listed above sell higher quality products than others on the list.
These brands include Madewell, Reformation, Backbeat Co., and Buck Mason, which all provide exclusive designs and pieces along with sustainably sourced high-quality fabrics.
Final Thoughts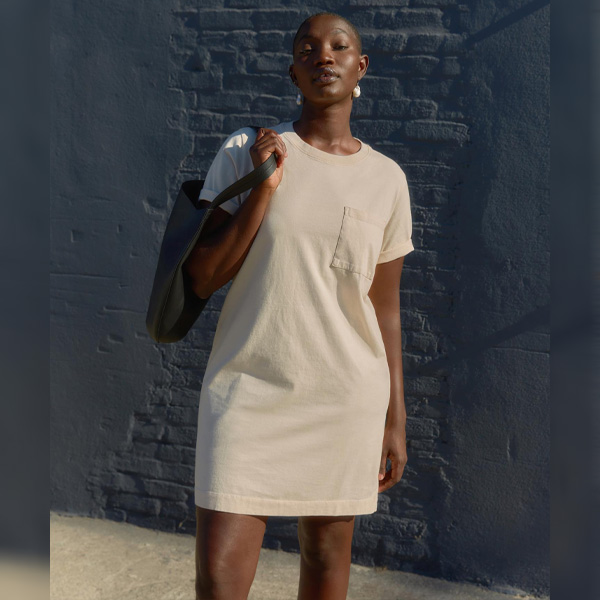 When it comes to ethical and sustainable shopping, the list of brands like Everlane above showcases retailers that share similar values.
These stores offer a wide selection of products with high-quality and sustainably-sourced materials to ensure that they are leaving a positive impact on both their customers and the environment.
With all of the choices listed above along with the benefits of shopping at each store, it's only logical for you to get started on your clothes and accessories shopping list—without worrying about being ignorant of the environment, of course!
---
Looking for more brand alternatives? We've got you covered: