4 Wine Tasting Outfit Ideas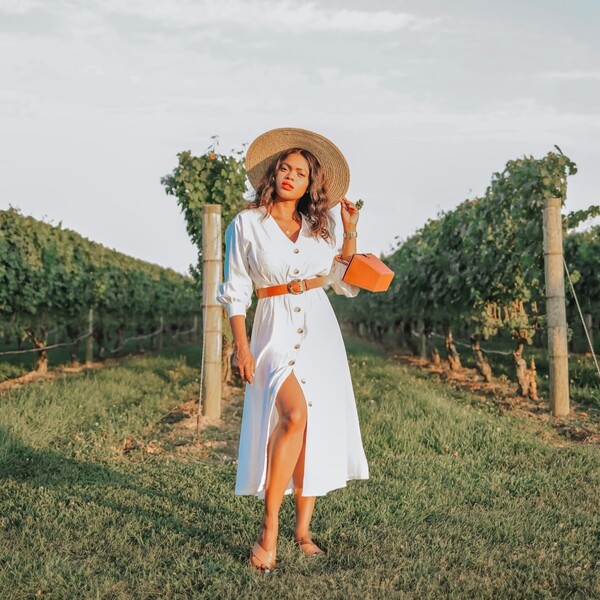 Sipping vintage merlot in the French countryside is a typical fantasy many indulge in. You're away from the stress of the city and are forced to refine your cultural palette through wine.
Obviously, this quaint reverie requires an equally dreamy outfit to match. This isn't the time to don athleisure or hypebeast. Instead, think of peasant blouses and cotton trousers. 
As far as wine tasting outfit ideas go, you should generally stick to relaxed fits and breathable materials.
If you're in need of some recommendations, don't worry—I've got your back. This style guide will cover a few popular topics, such as:
Wine tasting outfit ideas winter looks
Wine tasting outfit ideas summer outfits
Men's wine tasting outfits
Wine tasting outfit ideas fall inspired
Classy wine tasting outfit ideas
What Makes Up a Wine Tasting Outfit?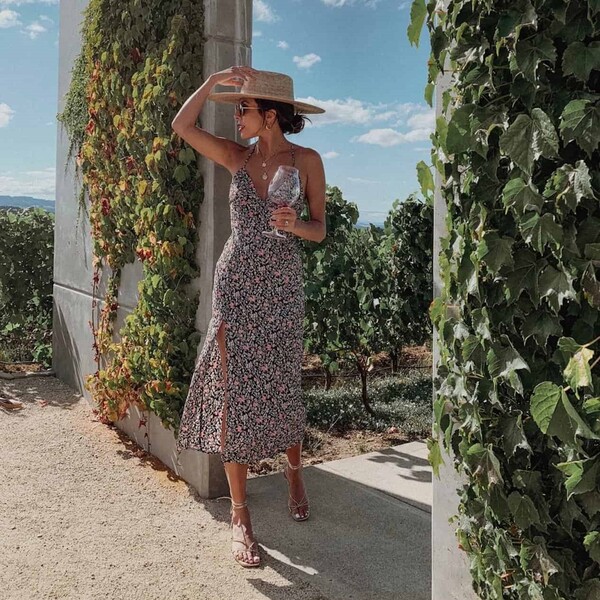 The quintessential wine tasting outfit usually reflects the class, finesse, and elegance of the winery you're visiting.
Most establishments cater to 'refined minimalism,' which is an aesthetic that's popular in European countries.
When you're trying to come up with wine tasting outfit ideas, think of high-quality cotton, linen, simple pleats, and traditional silhouettes.
If designer brands like Brunello Cucinelli and Jil Sander come to mind, then you're definitely on the right track. 
History Of Wine Tasting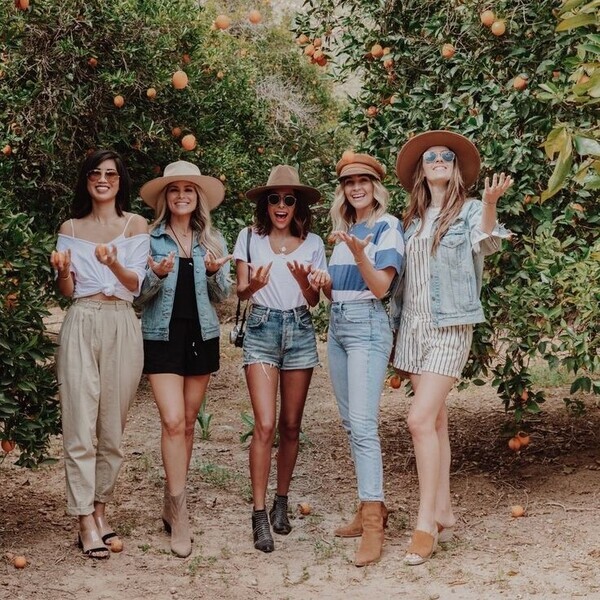 Aside from the sweet taste of fermented grapes, most alcohol enthusiasts value the history behind the drink. Wine is an old commodity, as it originated in Mesopotamia somewhere between 6,000 to 4,000 BC.
Considered the beverage of choice among the Egyptian, Greek, Babylonian, and Roman nobility, it was regarded as an important trade item during that time.
Wine tasting itself was popular centuries afterward, as the 1970s and 1990s experienced a boom in wineries, cafes, and bars.
What Are Some Popular Wine Tasting Outfit Ideas?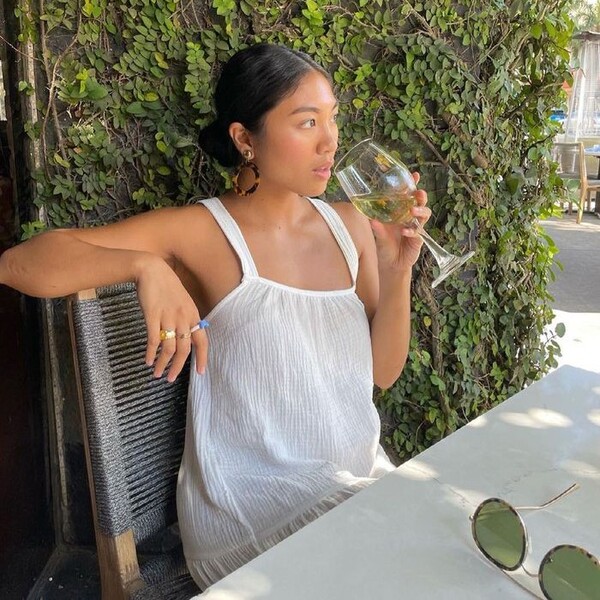 Whether you've booked a wine tour for the winter or summer, finding the perfect outfit is integral to your wine-tasting experience.
So, it's time to channel your inner alcohol connoisseur, as most of the looks I've featured exude a level of upper-class snobbishness.
Without further ado, let's get started on this wine tasting outfit ideas list.
4 Wine Tasting Outfit Ideas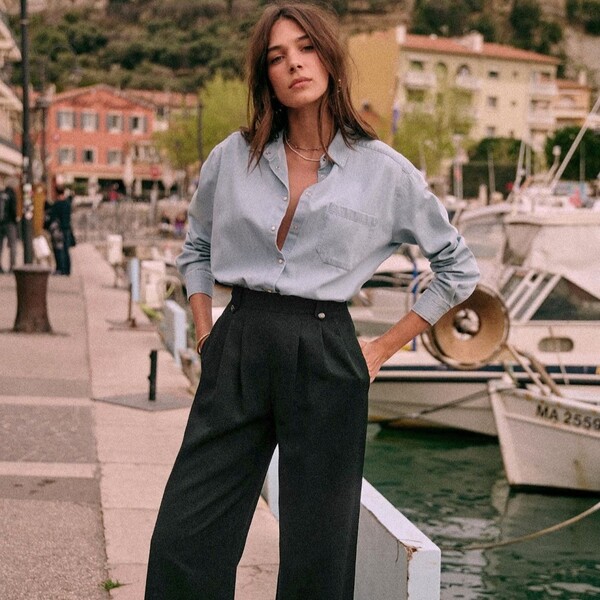 Ideal for winter or fall, this simple outfit is composed of a blue button-down shirt, a pair of high-waisted black trousers, and some heeled sandals.
It's made by Sezane, a clothing brand based in Paris. Given its origin, this OOTD should be considered a top priority in your 'wine tasting outfit ideas for France' checklist.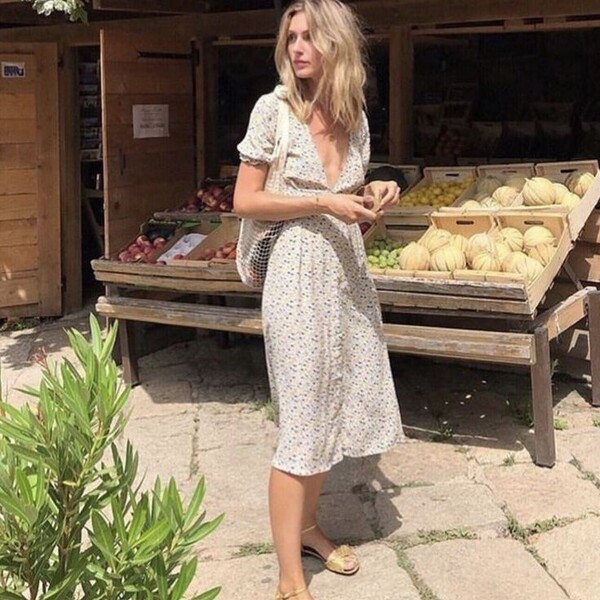 Dreamy in silhouette and design, this gorgeous dress comes with a plunging neckline, puffed sleeves, and a relaxed skirt. If you're booked for a summer appointment, this is definitely the OOTD to opt for. 
Wineries are considered a popular background for cottagecore–inspired pics. So, I thought it best to include one example in this 'wine tasting outfit ideas' list. 
This ensemble features a green gingham top, cream trousers, and a decorative headscarf for added visual interest. Romantic in aesthetic, it's the kind of look that screams 'chardonnay and brie at sundown.'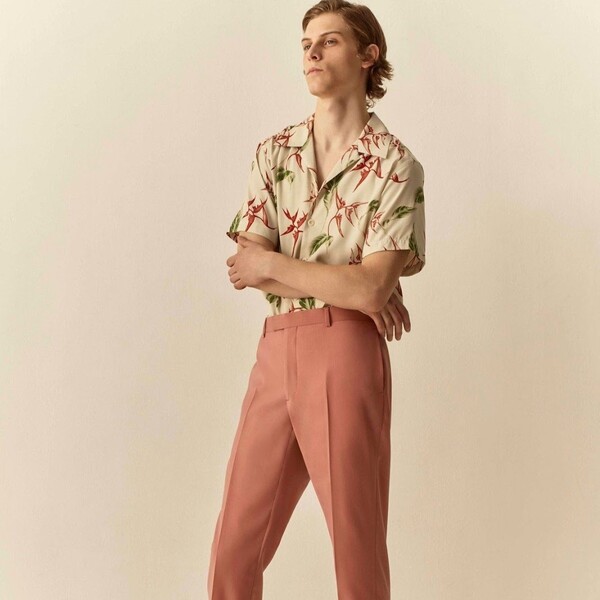 Composed of pink pants and a printed shirt, this outfit keeps things classy and simple for wine tasting. The brown loafers help to tie the whole ensemble together, as sneakers may feel a bit too casual for 'sophisticated sipping.'
Fashion Tips To Avoid With Wine Tasting Outfits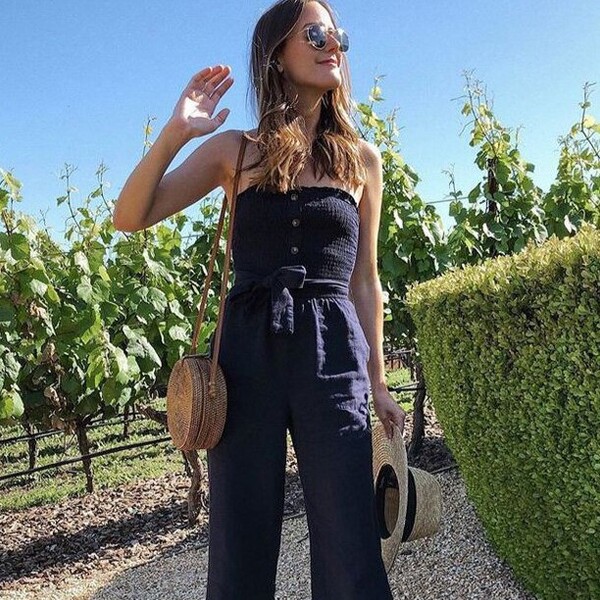 There's nothing more annoying than receiving a haughty smirk from affluent wine tasters.
If you want to stand your ground during your two-hour visit, in this section of my 'wine tasting outfit ideas' guide, I'll discuss some fashion tips to avoid when creating your look:
Streetwear: This includes aesthetics such as hypebeast, athleisure, Y2K, and more. Basically, you should stick to more elegant looks when visiting a winery.
Complete white: I know, some of the looks in this 'wine tasting outfit ideas' list include white garments. But if you're especially clumsy, it's probably not a good idea to wear alabaster for a tour of merlot.
Extreme high heels: Wineries require lots of walking. With that in mind, I recommend leaving your six-inch Louboutins at home. You can easily make do with kitten heels instead.
Best Places To Buy Wine Tasting Outfits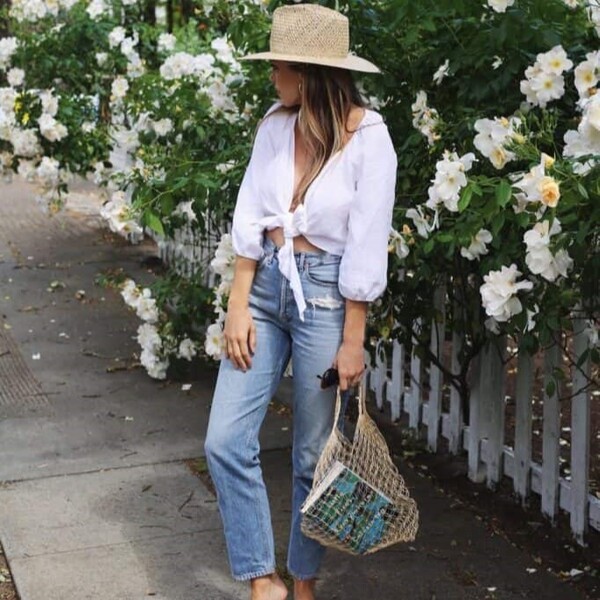 From wine-tasting outfit ideas spring to winter looks, inspiration only goes so far when you're limited in terms of wardrobe choices.
For those in need of a serious shopping spree, keep reading this 'wine tasting outfit ideas' guide for some recommended stores:
Nordstrom 
Aritzia 
Frank And Oak 
Oak + Fort 
Sezane 
Final Thoughts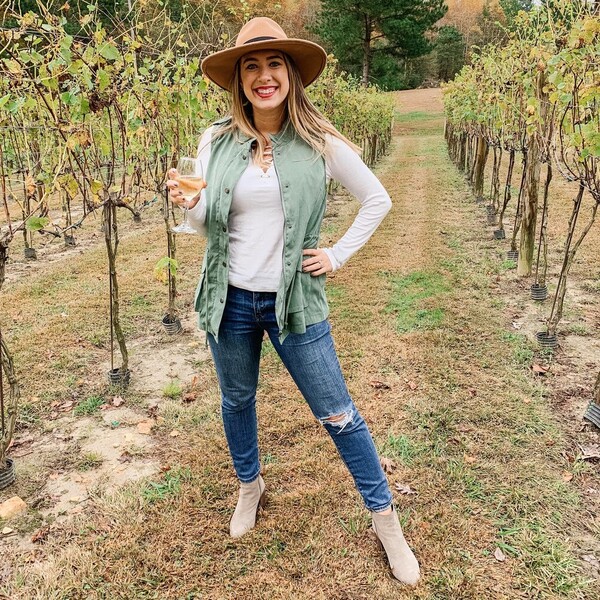 In retrospect, you shouldn't worry too much about your final outfit. Wine tasting is all about the physical experience—whether that be sipping vintage sauvignon blanc or perusing the grape fields.
That said, some people think fashion is an important part of the overall experience. After all, wearing a certain set of clothes can help put you in the right mood.
From spring romance to winter finesse, there are hundreds of wine-tasting outfit ideas to choose from. Here's to hoping that you've found at least one OOTD worth trying. 
---
Looking for more outfit ideas? We've got you covered:
Get Access to Exclusive Deals
Subscribe for free to get exclusive deals in your inbox. 100% privacy