30 Best Akatsuki Tattoo Ideas 
About Akatsuki Tattoos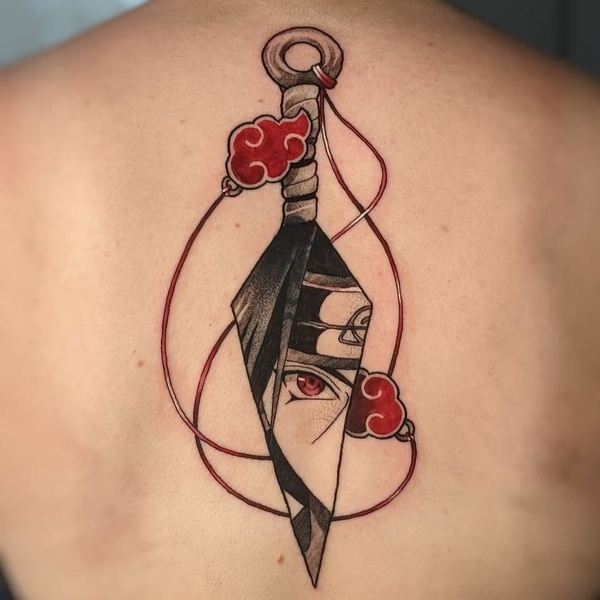 When you've watched an epic story unfold on screen, like that of the popular anime Naruto, there are aspects of it that stay with you forever.
The plot, the characters, their purpose, and identities all get you thinking about how much you appreciate them because you find yourself relating to them in one way or another. 
Viewers then find costumes, attire, memorabilia, or any other way that they can stay connected to that show or movie.
One of the ways that viewers can show their appreciation for the characters is by getting a tattoo—such as an Akatsuki tattoo for Naruto fans—that describes either the plot of the story or one aspect of the show that really resonated with them. 
Fans may get an Akatsuki tattoo as a way to stay connected with the show along with showing their appreciation for a clan that accepted all types of people—without any discrimination—and directed them all towards one goal that provided them with a group identity.
People come up with various Akatsuki tattoo ideas to signify different aspects of this popular clan. To help you understand these different tattoo ideas, here are some things we will be exploring in this guide:
Akatsuki tattoo meanings
Akatsuki tattoo designs and variations
Different places to get Akatsuki tattoos
Akatsuki tattoo origin and history
With all of the different Akatsuki tattoo designs available, it's only logical for you to wonder what the different meanings of these tattoos are. So, without further ado, let's take a look at the various meanings of this tattoo.
What Do Akatsuki Tattoos Mean And Symbolize?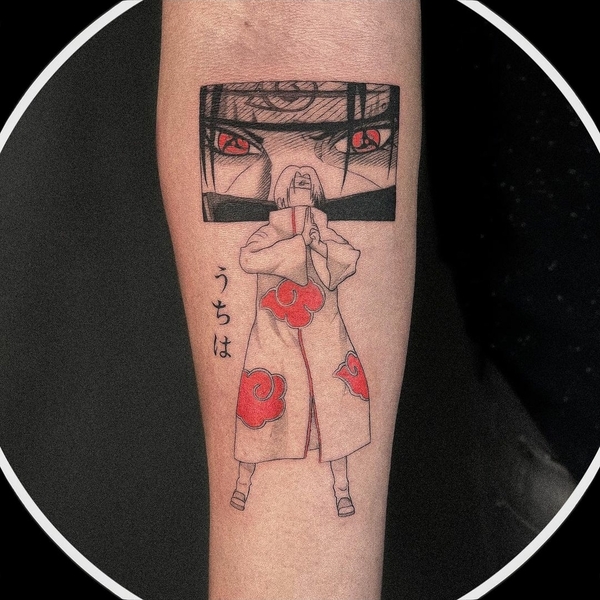 There are so many different ways in which people design and style their Akatsuki tattoos depending on how they feel about this group and their contribution to the plot of Naruto.
With all of these varieties, it's hard to determine one particular Akatsuki tattoo meaning. So, we've developed a list of a few different meanings that you could apply to your Akatsuki tattoo:
Rebellion: For those that don't accept societal norms as they are, getting an Akatsuki tattoo allows them to showcase their rebellion against society. In particular, they might rebel against society's stubbornness and narrow-mindedness.
Loyalty: For the ones who value loyalty above everything, even righteousness, an Akatsuki tattoo is a perfect choice since it displays the strength of a bond between the devoted members of a clan.
A cause: For those who believe in finding their purpose in the world and working towards it, an Akatsuki tattoo will serve as a symbol of moving towards a goal. This tattoo meaning also symbolizes your focus on what is right, even if that view is different from the rest of the world. 
Group identity: Akatsuki represented a way for outcasts of society to find belonging within a group (a small community of its own). So, if you feel like you are different from the way society expects and wants you to be, or if you feel like you just don't fit in with the crowd, then you should definitely consider getting an Akatsuki tattoo.
A self-reminder: Many Akatsuki's members were rogue ninjas who found a way to direct their violence towards a goal rather than being violent for no reason. So, getting an Akatsuki tattoo will serve as a reminder for you to redirect any of your negative energy to fight for/towards a rightful cause in society.
With all of these awesome meanings and reasons for getting an Akatsuki tattoo, now you must be wondering where to get the tattoo placed on your body. So let's check out some places which are great for showcasing these tattoos.
Where To Get An Akatsuki Tattoo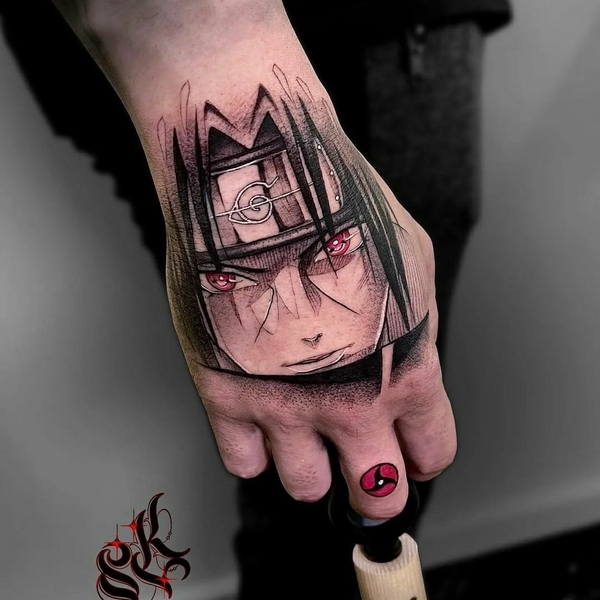 Similar to other tattoos, getting an Akatsuki tattoo on various parts of the body holds different meanings. Here are some places to get an effective, powerful, and meaningful Akatsuki tattoo:
Neck: Getting an Akatsuki tattoo on the neck is an excellent place if your motive is to display rebellion against the norms of society. Interestingly, a neck tattoo can be visible to everyone and lets the world know that you always stand for what you believe in.
Leg: If showcasing your respect and value for loyalty is the motive behind getting an Akatsuki tattoo, then you should definitely get it on your leg. Basically, a tattoo on the leg symbolizes walking with your loved ones and supporting them through all life's ups and downs.
Ankle: An ankle tattoo of the Akatsuki symbol allows you to show your support for a cause that you are devoted to and believe in. It not only directs your movement towards a goal but also strengthens your intentions for fighting for that cause.
Back: If you'd like to get an Akatsuki tattoo to showcase a group identity, then a back tattoo—either upper back or lower back—is definitely a good choice for you. Getting the tattoo on your back lets the world know that someone's always got your back.
Arm: An Akatsuki tattoo on the arm serves as a self-reminder to guide yourself and your energy towards a purpose. It reminds you to let the negativity of the world flow through you and convert it into an energy that is guided towards a rightful purpose.
Since there are so many different designs and places to get an Akatsuki tattoo, it's always wise to choose the area that you wish to get the tattoo on beforehand.
A permanent tattoo likely lasts about 10-15 years, which makes it all the more important to do thorough research on the designs and the places where you can get the tattoo, so there are absolutely no regrets.
How Much Do Akatsuki Tattoos Cost?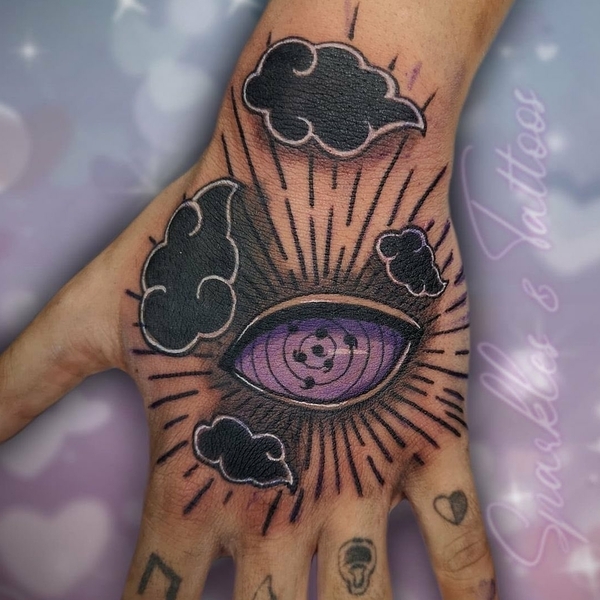 The cost of an Akatsuki tattoo depends on the design and size of the tattoo that you choose. Although every tattoo parlor and artist has different prices, they all base their rates mainly on the size, color, and pattern of the tattoo.
Most tattoo artists charge an hourly rate on top of a base rate for every tattoo. The hourly rate is usually around $100 or more depending on the experience of the artist.
And if the tattoo design is a little more intricate or detailed, then those charges will increase based on the image's complexity.
30 Best Akatsuki Tattoo Designs
#1: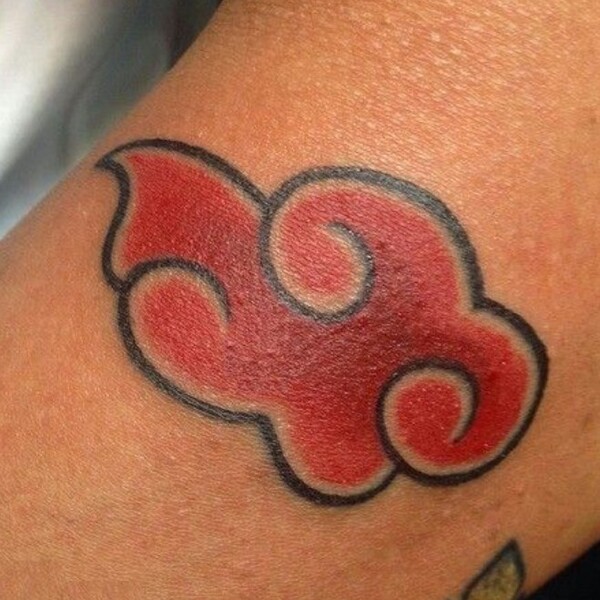 #2: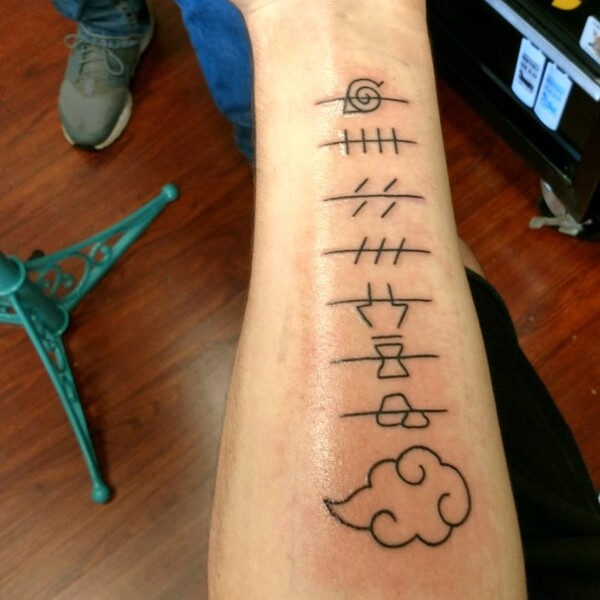 #3: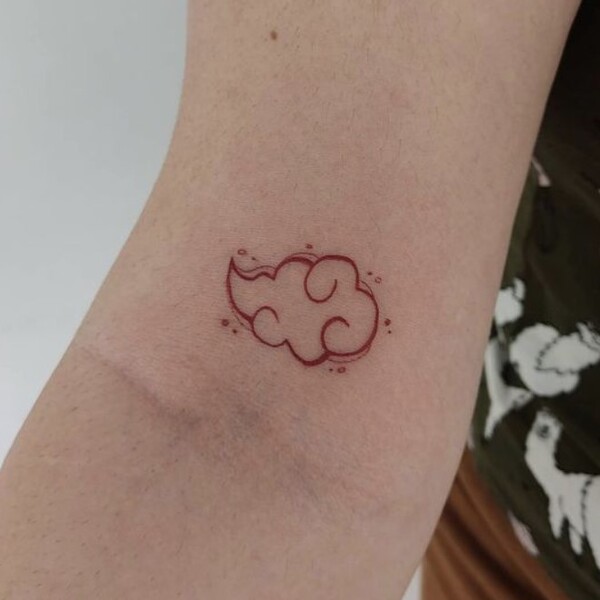 #4: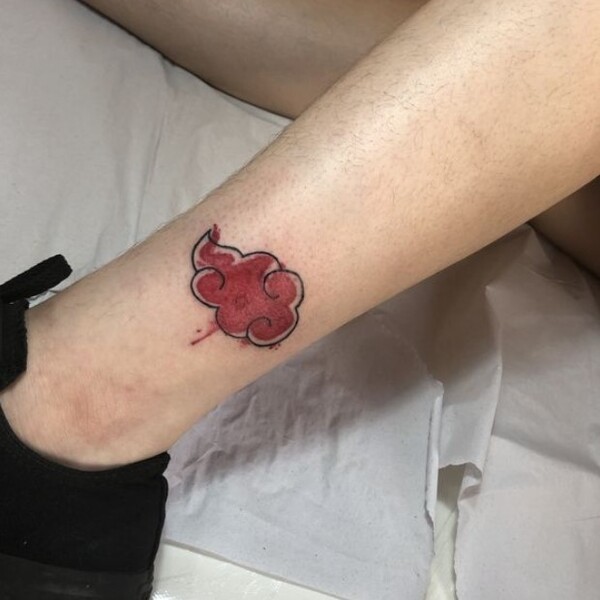 #5: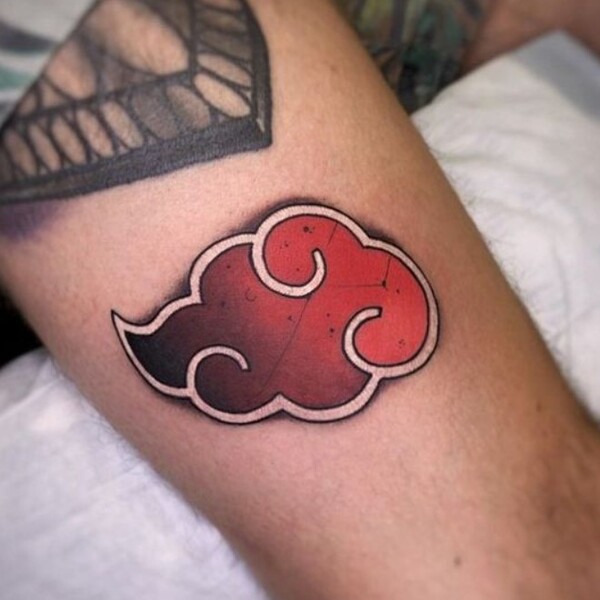 #6: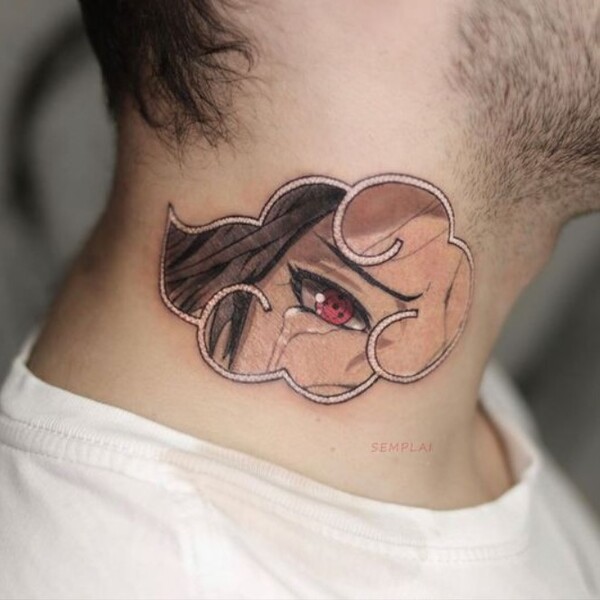 #7: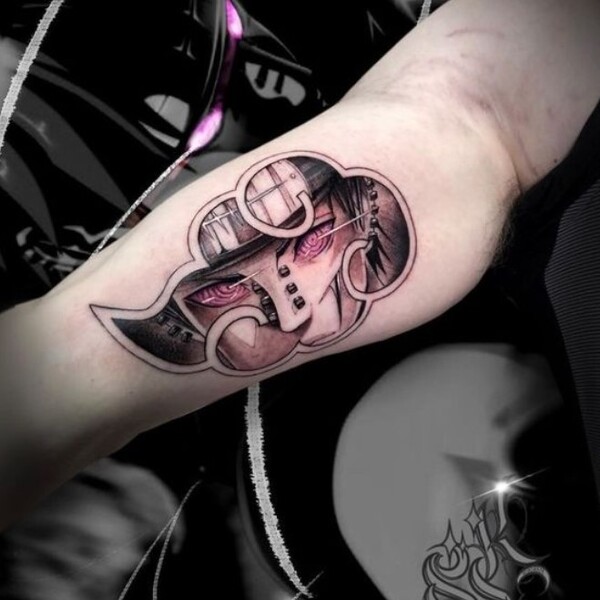 #8: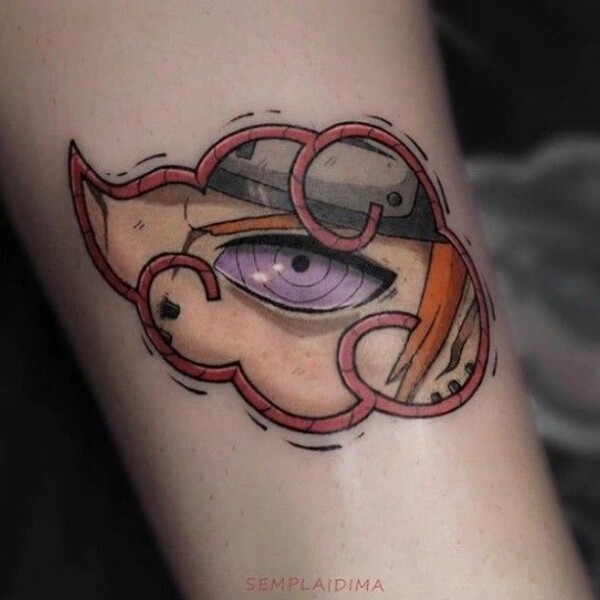 #9: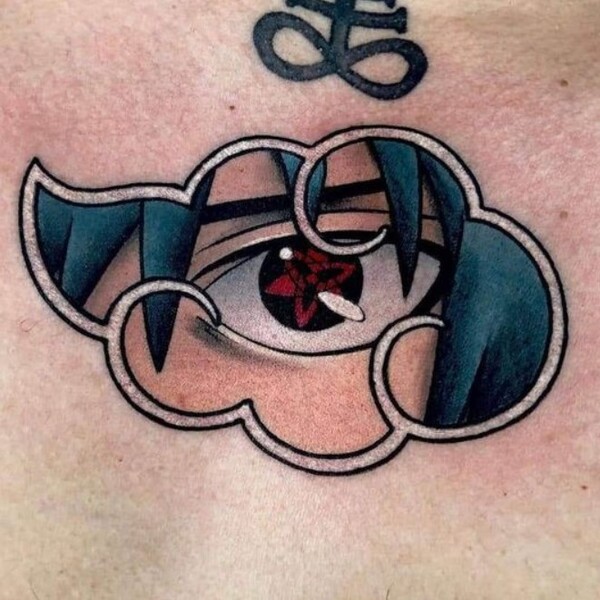 #10: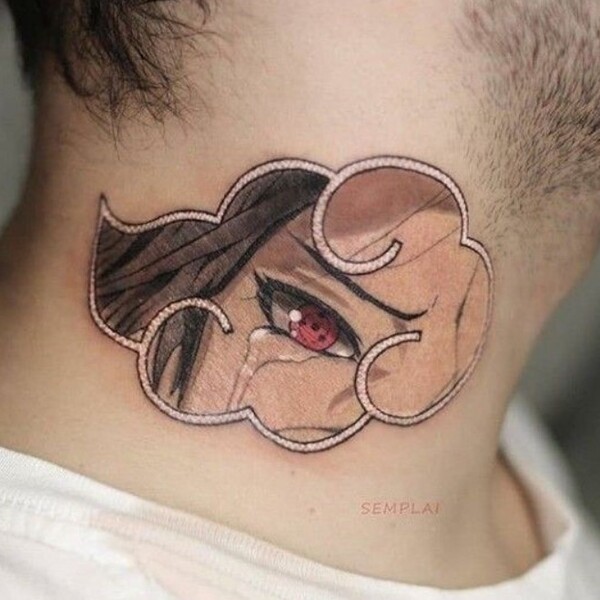 #11: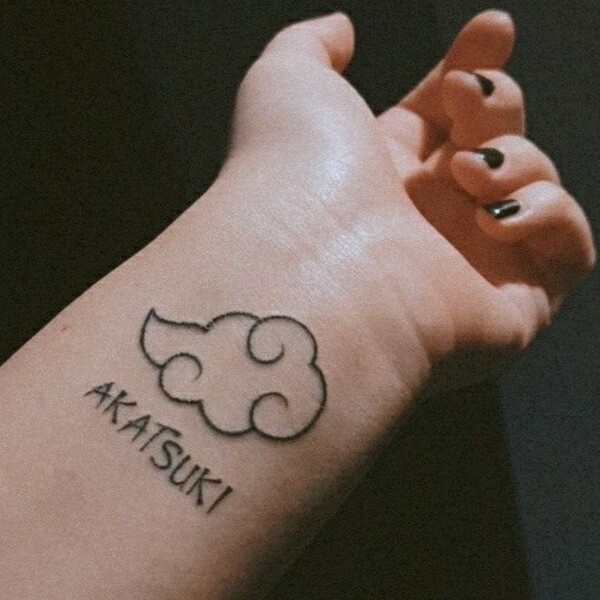 #12: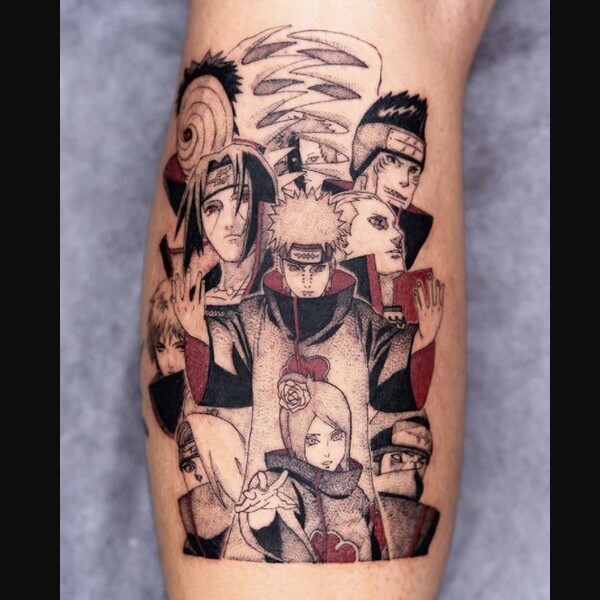 #13: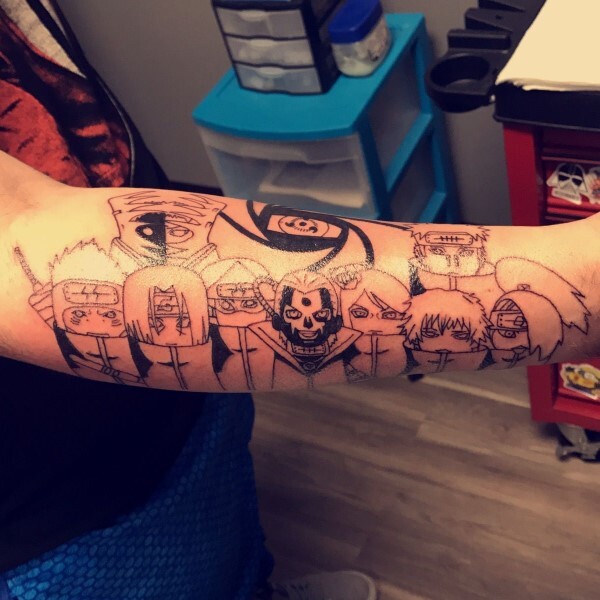 #14: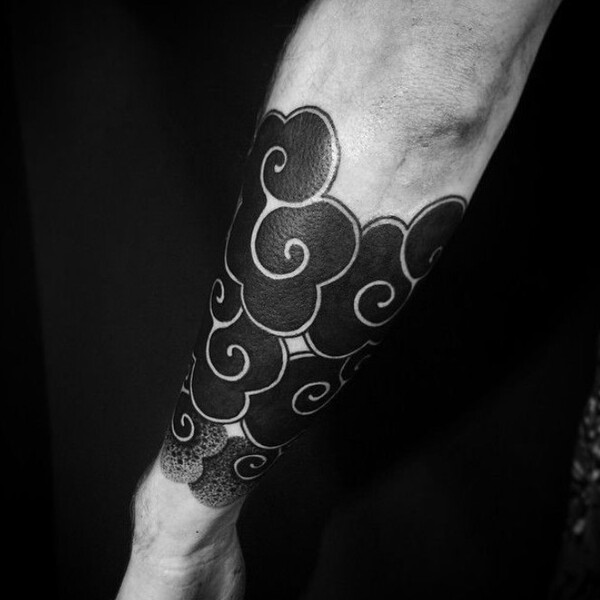 #15: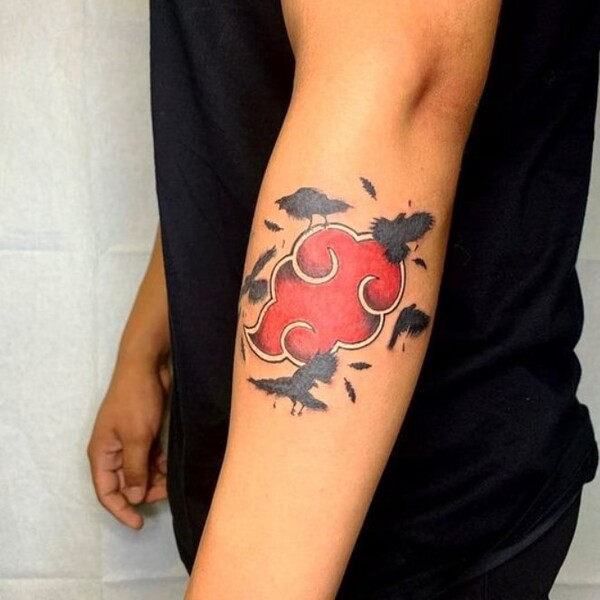 #16: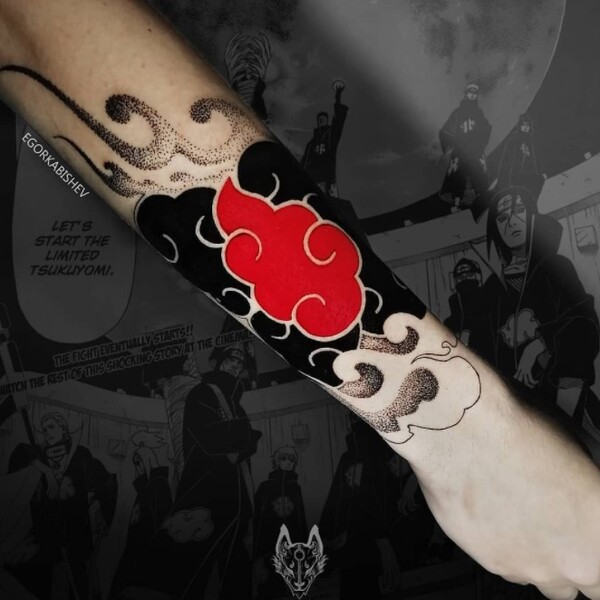 #17: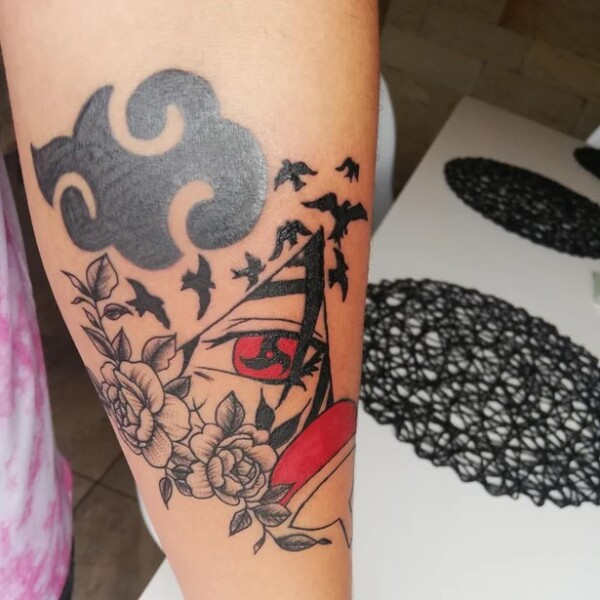 #18: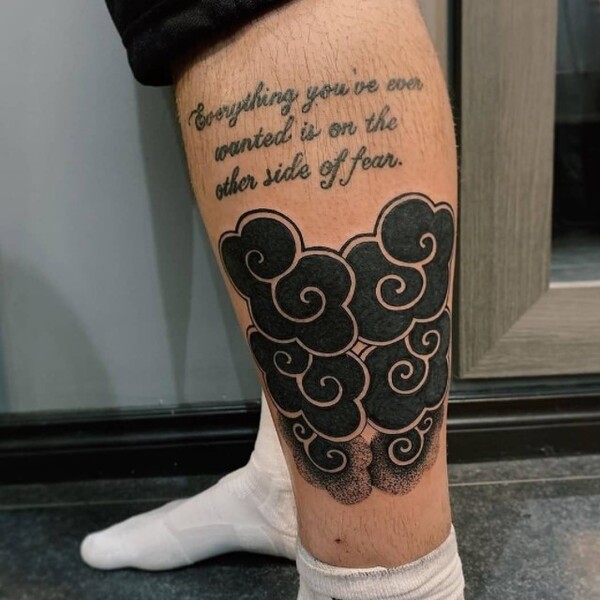 #19: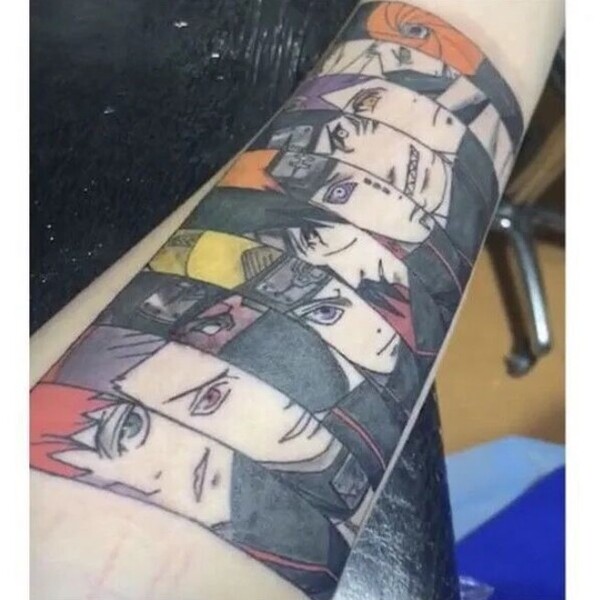 #20: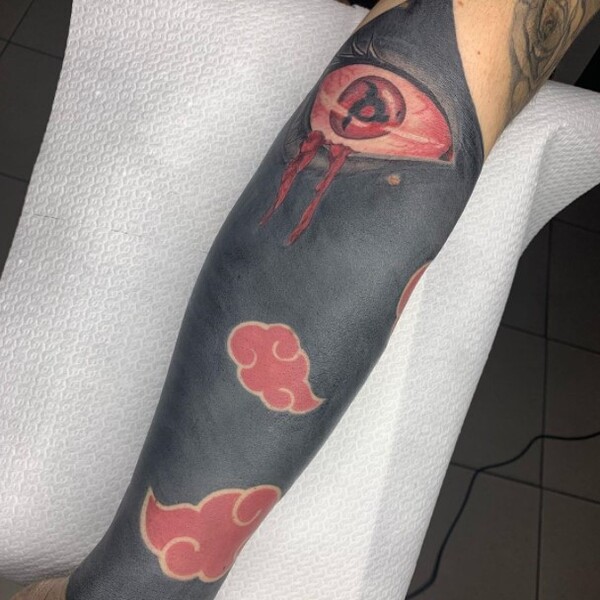 #21: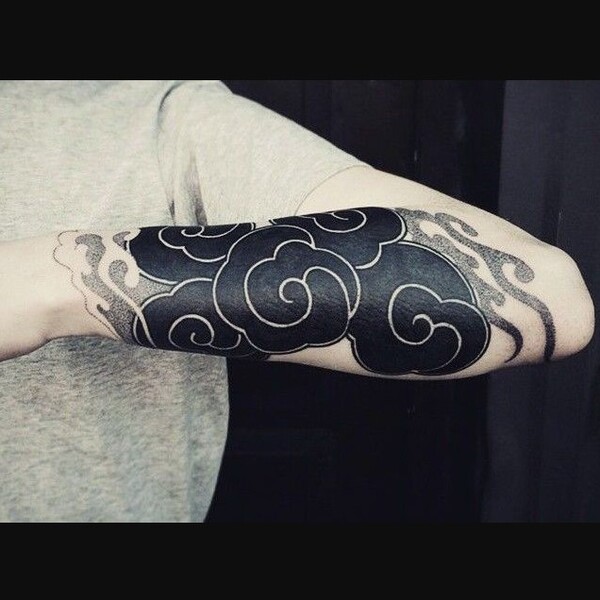 #22: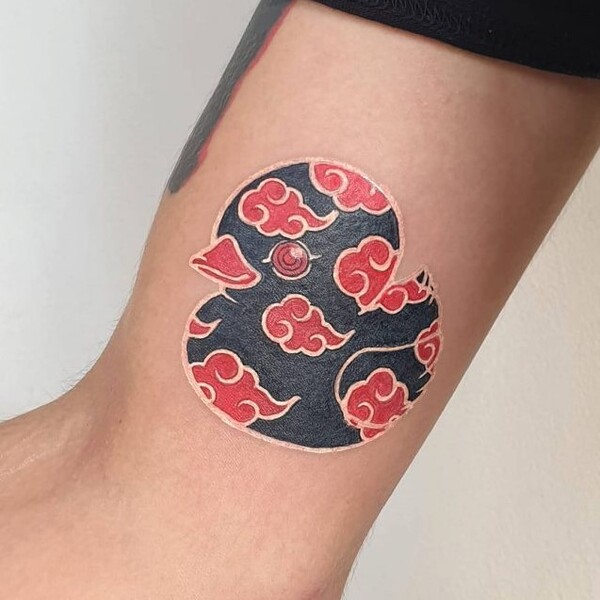 #23: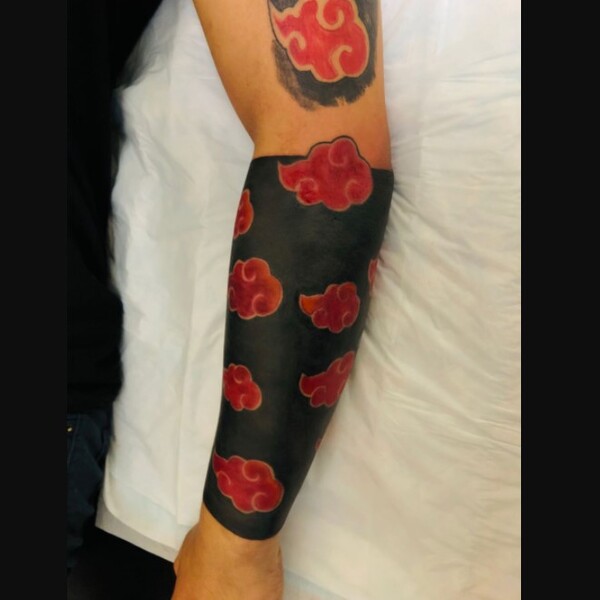 #24: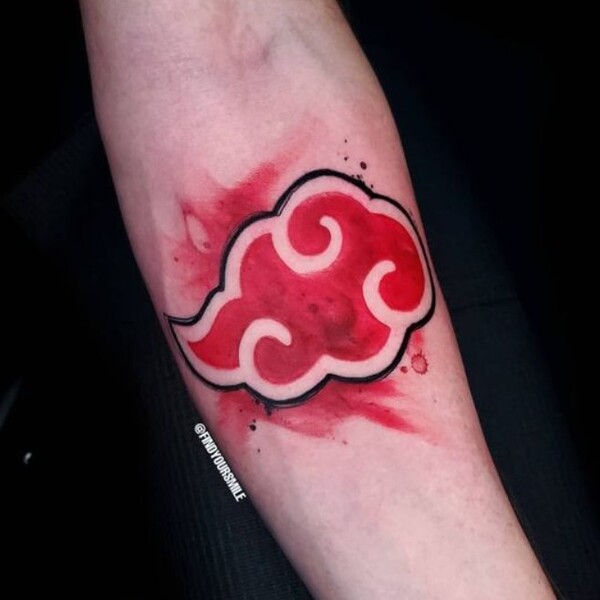 #25: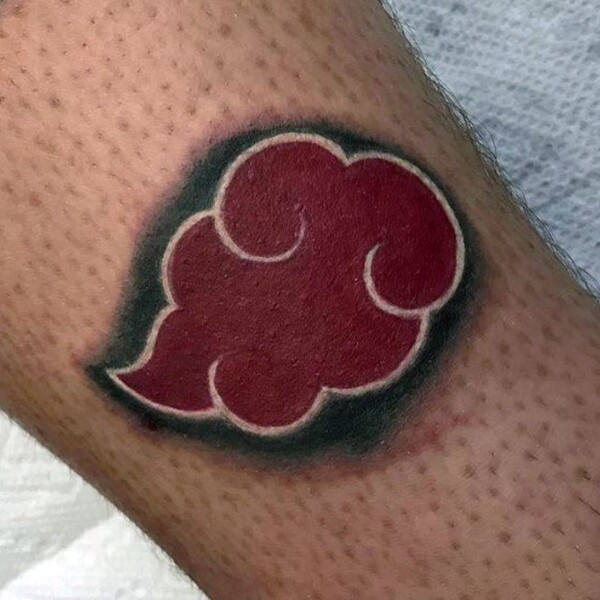 #26: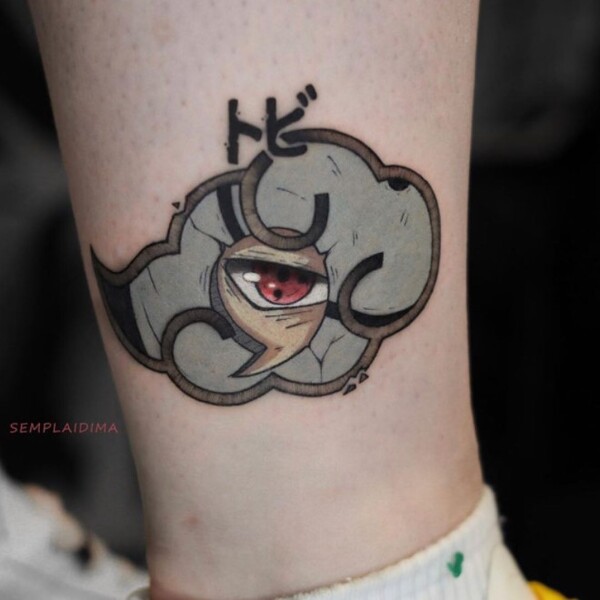 #27: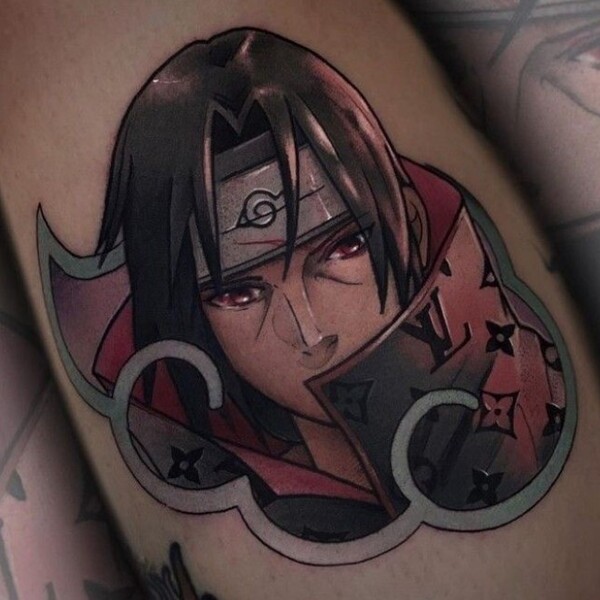 #28: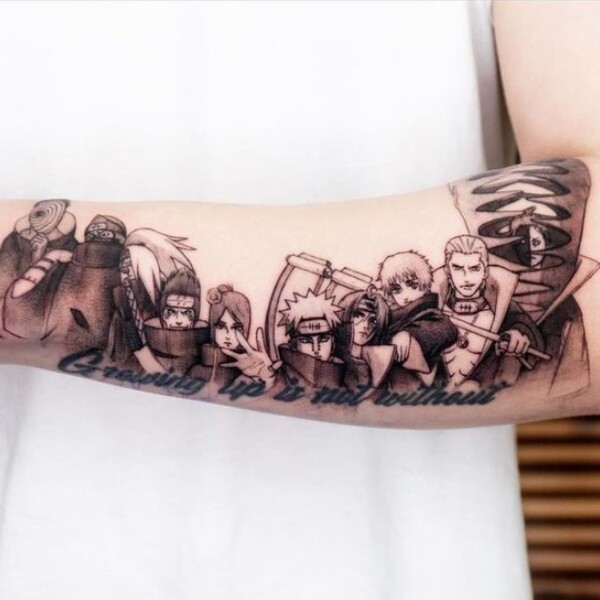 #29: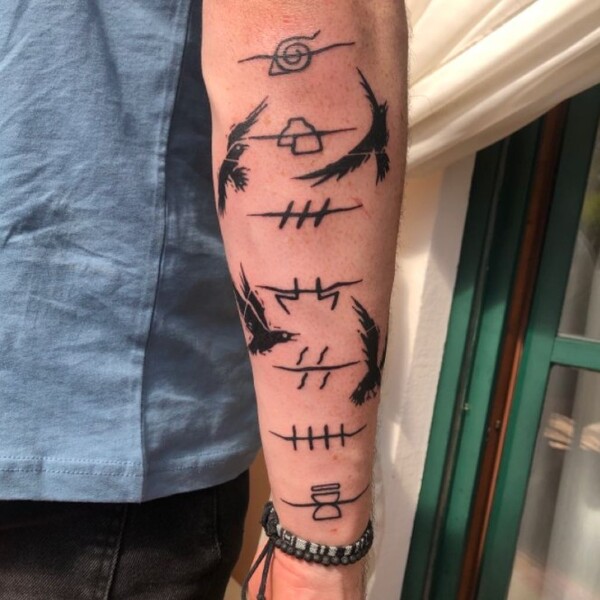 #30: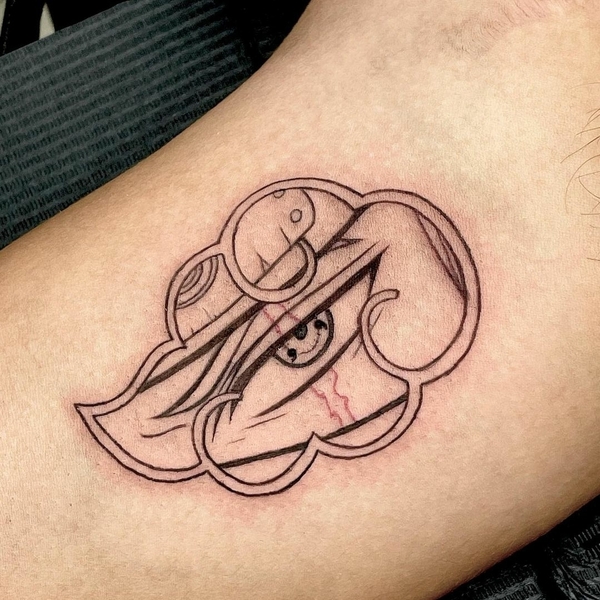 History Of The Akatsuki Tattoo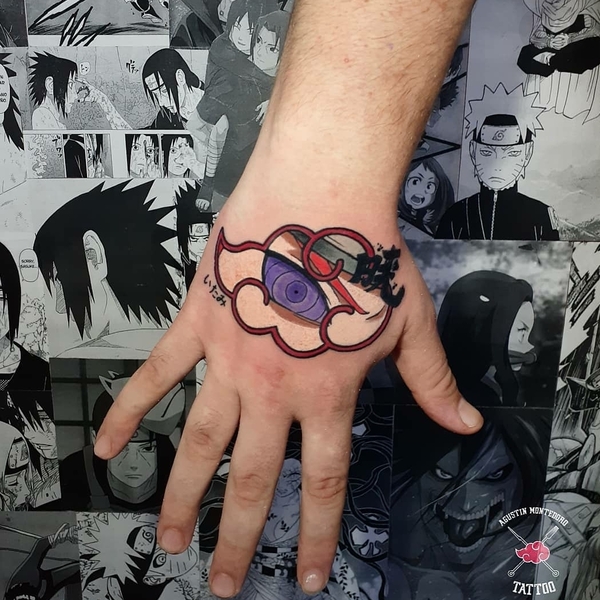 Although it's difficult to pinpoint exactly when the Akatsuki tattoo came to tattoo wearers' attention, it would be safe to say that these tattoos became popular after the craze of Naruto began to spread worldwide.
The first episode of Naruto aired in Japan on October 3, 2002, and with a long stream of episode collections in different languages, it soon became popular worldwide.
Fans began to identify with different characters of the show, and that led Otaku (people who love manga or anime) to ink their favorites on their bodies to show their love for the series. 
Along with fans of Naruto (the main character of the show), many people found themselves attracted to the system and beliefs of the Akatsuki clan, along with their motivation to bring peace to the world (by whatever means necessary).
These fans then wanted to showcase their appreciation for this group by inking an Akatsuki tattoo on their bodies.
In terms of the most popular design for Akatsuki fans, most people choose to get the Akatsuki symbol of a red blood cloud tattooed.
This blood cloud symbolizes justice for the Akatsuki since it represents the blood rain that fell upon the Amegakure village (the hidden rain village that hosts the leaders of the Akatsuki) during its wars.
So, Akatsuki fans get this rain cloud as a reminder to uphold the values of justice, peace, and resilience. And they use this to motivate themselves to move towards a directed goal.
Which Celebrities Have An Akatsuki Tattoo?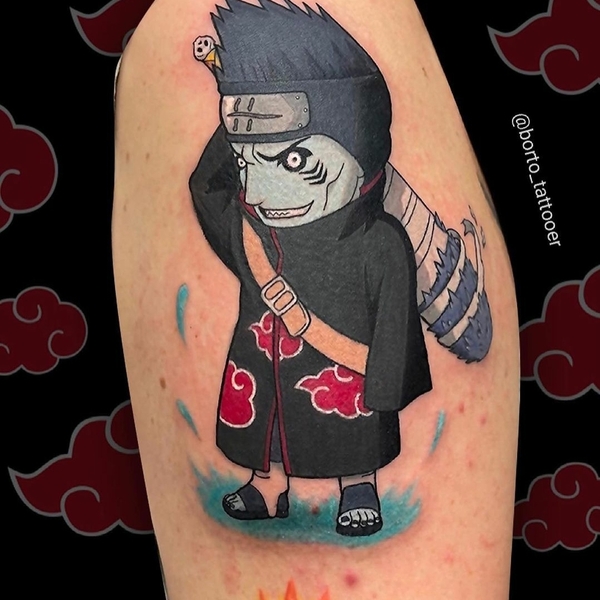 With the general public so in love with these anime characters, the celebrities couldn't possibly stay behind on the trend wagon.
Many celebrities, like Ariana Grande, have anime characters tattooed on their bodies to show their love and admiration for these dynamically written roles, along with their appreciation for whatever values these characters portrayed in the shows.
In fact, one confirmed case of Naruto fever is Slim Jxmmi from the Rae Sremmurd rap group, who has an Akatsuki tattoo of a blood cloud on his neck.
This blood cloud represents his love for Naruto and the Akatsuki clan. Also, considering the tattoo is on his neck, it gives off that 'love of rebellion from society' vibe that is a common image most rappers portray. 
It's safe to say, then, that the characters of Naruto—especially the Akatsuki clan—became valuable to all regardless of their social status in society.
Just as the Akatsuki organization brought out the best in rogue ninjas, the Akatsuki tattoo reminds people to bring out the best in themselves.
So, people might think of the Akatsuki tattoo symbol as a way to pay homage to a group that seeks to bring purpose and peace to the world—something most of us search for in our individual journeys.
---
Looking for more inkspiration? Say no more:
The Best Sasuke Curse Mark Tattoo Ideas
Get Access to Exclusive Deals
Subscribe for free to get exclusive deals in your inbox. 100% privacy