30 Best Kakashi Tattoo Ideas 
About Kakashi Tattoos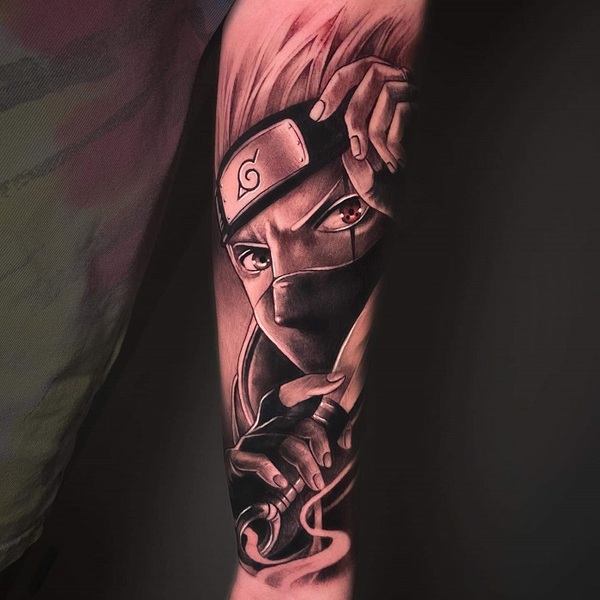 If you were to ask any anime addict, Naruto is a prime piece of television.
In fact, the popular series was once voted 38th on IGN's Top 100 Animated Series, and the New York Times claims that it's much better than American animation for children.
And with all the fanfare and critical acclaim, it's no surprise that the Kakashi tattoo is as popular as it is. 
Kakashi is a unique character who has garnered his own following. And while Naruto is the main character of the series with popularity all his own, to some Kakashi is more appealing.
This explains why there are so many Kakashi tattoos etched onto bodies all over North America and Asia. 
Whether you're a Kakashi fan or a Naruto fan, there are lots of things to learn about the Kakashi tattoo. Luckily, this guide has all the info you need to know.
We'll be giving you the breakdown of the tattoo itself, showing you several Kakashi tattoo ideas, and explaining the Kakashi tattoo meaning. So let's get started! 
What Do Kakashi Tattoos Mean And Symbolize?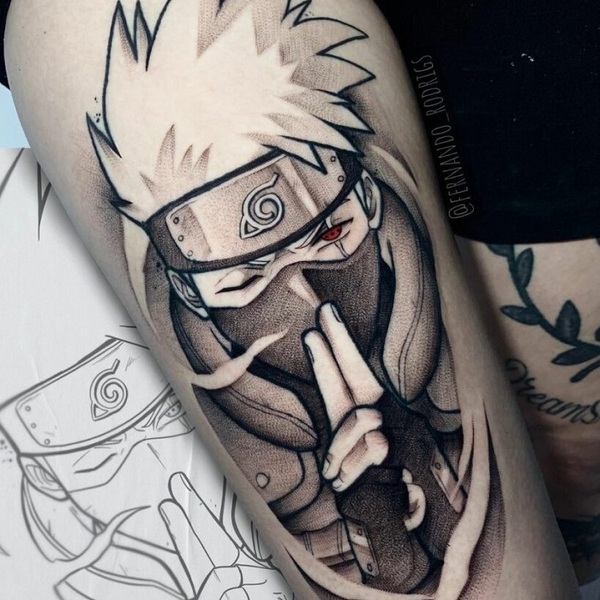 If you're looking for a deeply profound Kakashi tattoo meaning then you may be out of luck.
Depending on what you find deeply sincere, the Kakashi tattoo would symbolize various things. Here are a few things the tattoo could mean:
The most obvious reason you might get a Kakashi tattoo is that you love the Naruto series or manga in general. It's a common design idea to tattoo your favorite piece of media on your body and anime/manga is no different.
Since Kakashi is one of the most compelling characters in the series, it makes sense that he has many fans who want a tattoo of him.
Kakashi is a ninja and teacher who, despite his apathy and dry demeanor, values teamwork and encourages his students to work together.
These personality traits aren't exclusive to cartoon characters, and people who relate to this side of Kakashi may get a tattoo to honor these values since they're important to them as well. 
You're a big anime/manga fan
Maybe you like Naruto but it's only among your top 5 or 10 favorites. You may be so inclined to get a slew of anime-related tattoos and have your Kakashi design set amongst your other favorite characters.
Where To Get A Kakashi Tattoo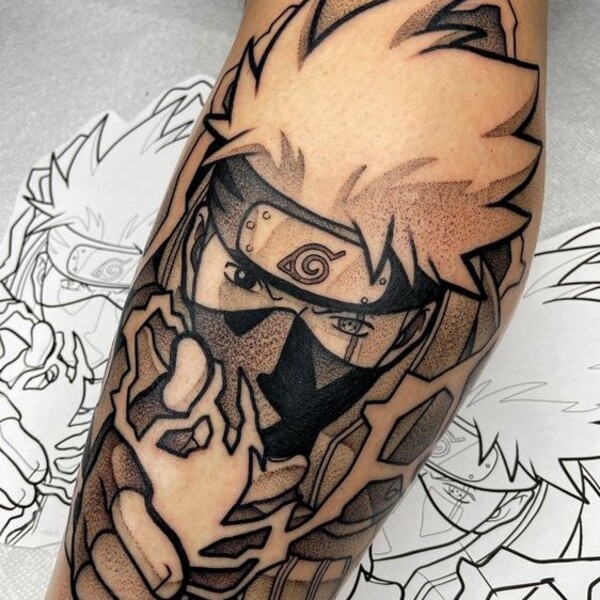 Tattoos are an investment best taken seriously. Since these designs are meant to be permanent fixtures on your body, you're going to want to keep them in good condition.
The best way to get the intended lifespan out of your tattoo is to listen to the aftercare advice of your artist.
It's also important that you keep the skin hydrated and protected from harmful UV rays by utilizing SPF daily. 
Now that you've gotten an idea of how to care for your Kakashi tattoo, you can start thinking about placements. Where you place your tattoo will have a long-lasting effect on the design and how you feel about it.
However, you don't need to make this decision alone since most artists will have a consultation with you before any work is performed.
During the consultation, you and the artist can talk about various Kakashi tattoo designs and decide how big or small you'd like your tattoo to be. 
Extra-large pieces are often reserved for the back since there is optimal space for larger tattoos in this location. Large designs are also perfect for the arm or leg because they both offer a plethora of space.
When tattooing your arm or leg, you have the option to do an entire sleeve design which can work out to be really intricate and storytelling.
Do keep in mind, however, that the larger and/or more detailed your tattoo is, the more expensive it will be. 
Other places you can tattoo your Kakashi tattoo are:
The neck is a common spot for tattoos. It's a placement much loved by entertainers and can host a variety of designs. Depending on the size of your design, your Kakashi tattoo can look pretty sweet on your neck.
"Head, Shoulders, Knees, and Toes" is a popular nursery rhyme that points out another great placement for a Kakashi Tattoo: the shoulders. With two shoulders it's easy to get really creative with your tattoo design.
Since this spot has an optimal amount of space for any tattoo, it would be a major misstep to overlook it.
The lower back grants you the creative freedom to get really cheeky with your design or create an unconventional tattoo that stretches down to your derrière.
How Much Do Kakashi Tattoos Cost?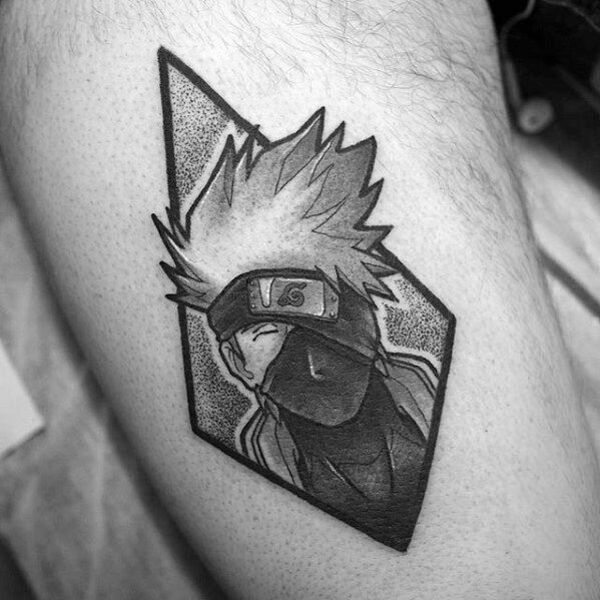 I would love to give you a set price range for a Kakashi tattoo but, unfortunately, it's not that simple. Like any permanent piece of body art, the final price of this tattoo is highly dependent on a list of factors.
Unlike buying a new shirt or book, purchasing a tattoo requires more planning, research, and budgeting. While the cost of tattoos varies from artist to artist or parlor to parlor, the bottom line remains that tattoos have a rather versatile price range.
Every independent artist operates with a set price list they create themselves in addition to the deposit. The deposit is sometimes a percentage of the final price but some artists create their deposits differently.
These deposits are required before any work is done and are not refundable in some cases. In addition to this, the following factors also affect the price of your Kakashi tattoo:
The artist: As we've mentioned, the artist will determine the price of your tattoo. The number they quote is often based on their skill level and experience in the industry.

Size: Like most things, the bigger it is, the more expensive it is. This also applies to tattoos. Larger tattoo designs require more work and time which will lead us to the next deciding factor.
Time: Some tattoos require more than one appointment to complete and adding color will increase this time. The more time a tattoo artist spends on your tattoo the more money you'll be required to spend.

Color: If you'd like to add some color to your Kakashi tattoo, you may be looking at a more expensive piece of work. Colored tattoos often require artists who are skilled in colorwork so be mindful of that when looking for a tattoo artist.
Getting a colored tattoo will increase the final cost since this work often adds to the time it takes to complete the design.
30 Best Kakashi Tattoo Designs
#1: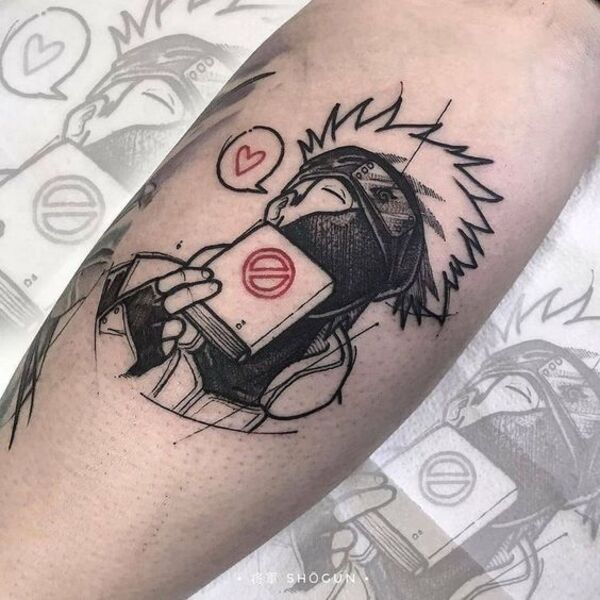 #2: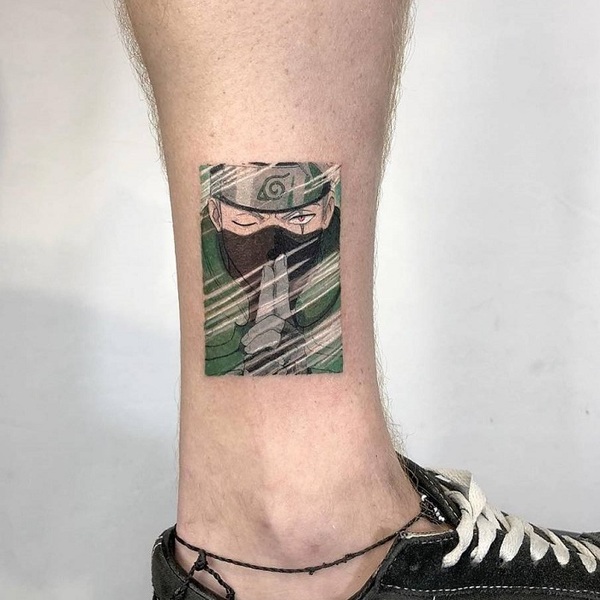 #3: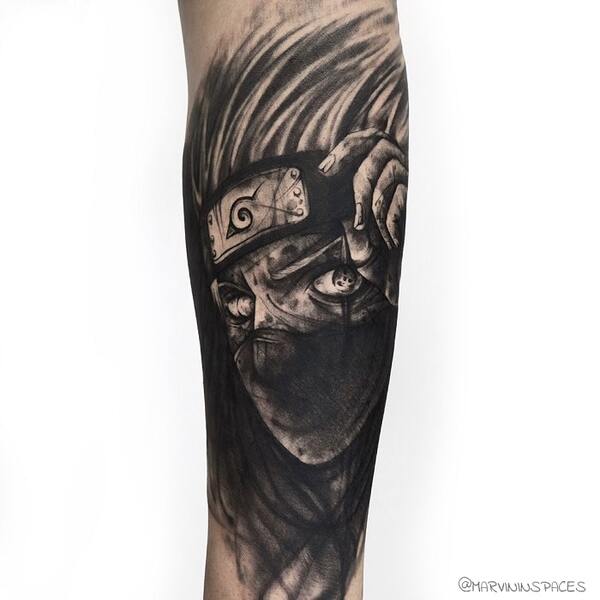 #4: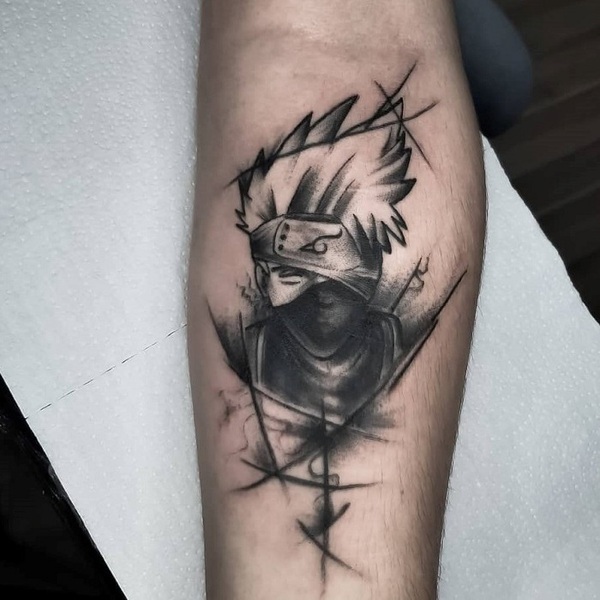 #5: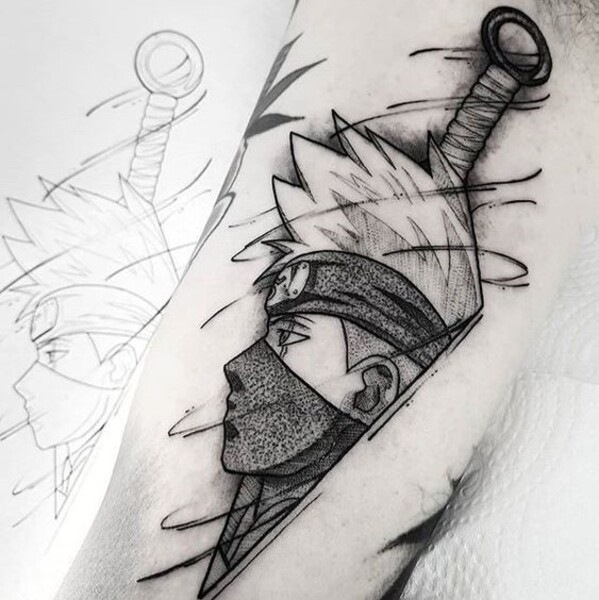 #6: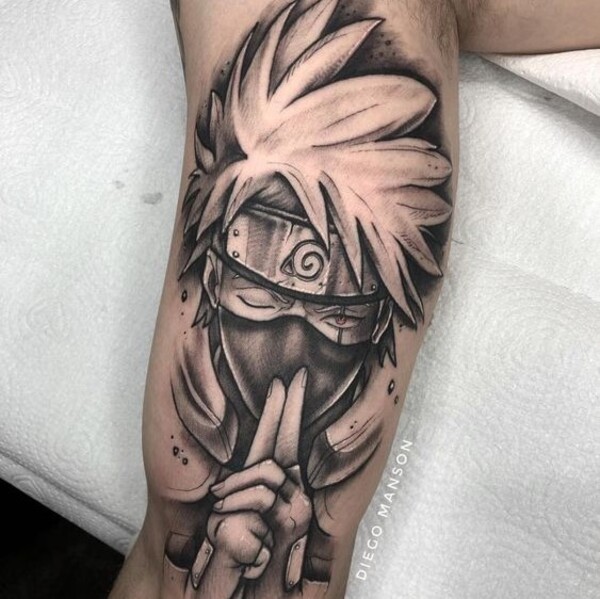 #7: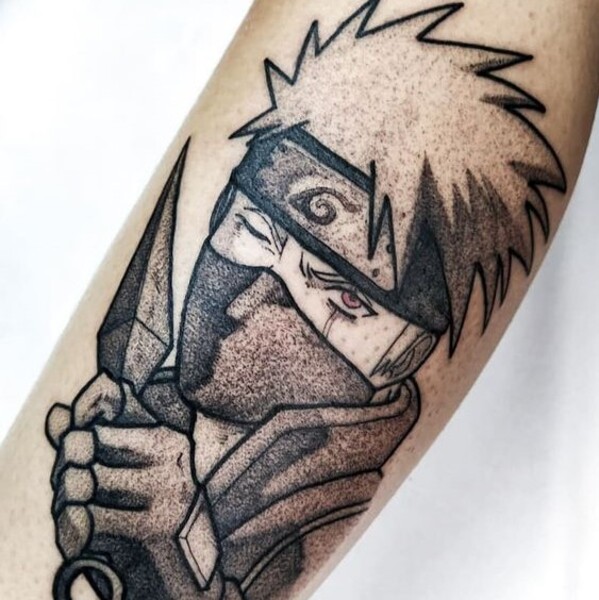 #8: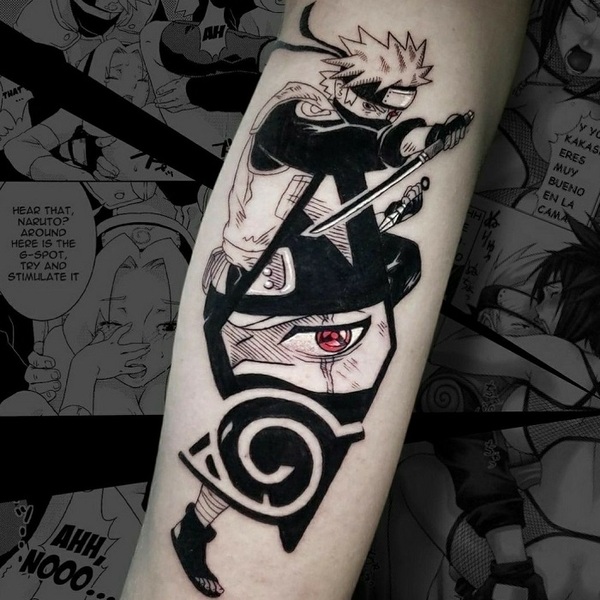 #9: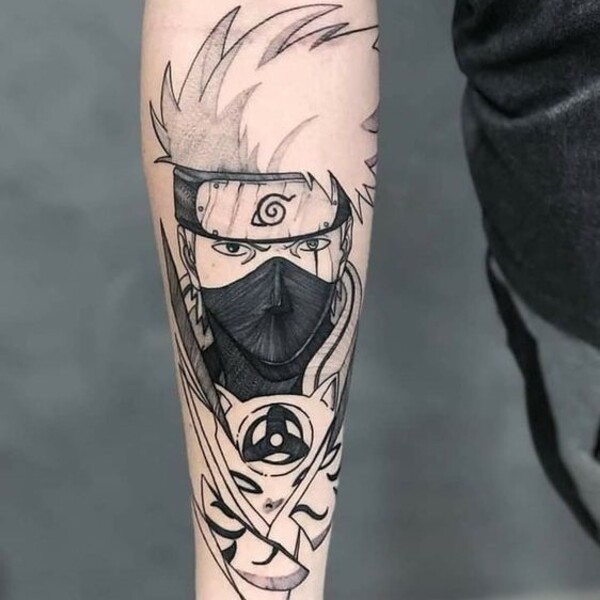 #10: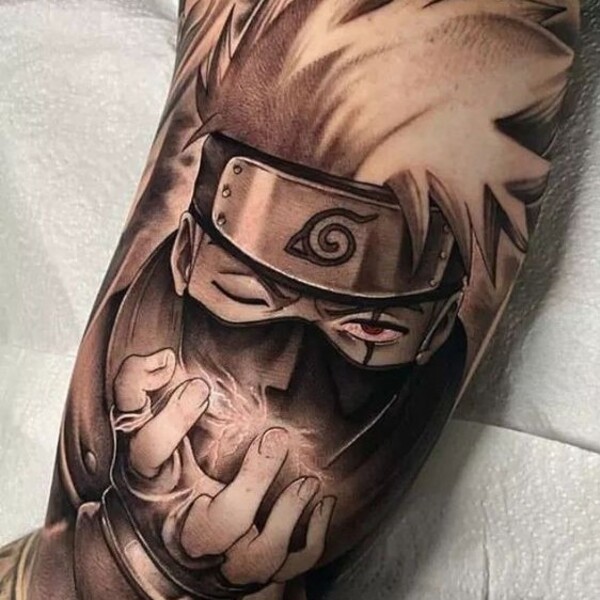 #11: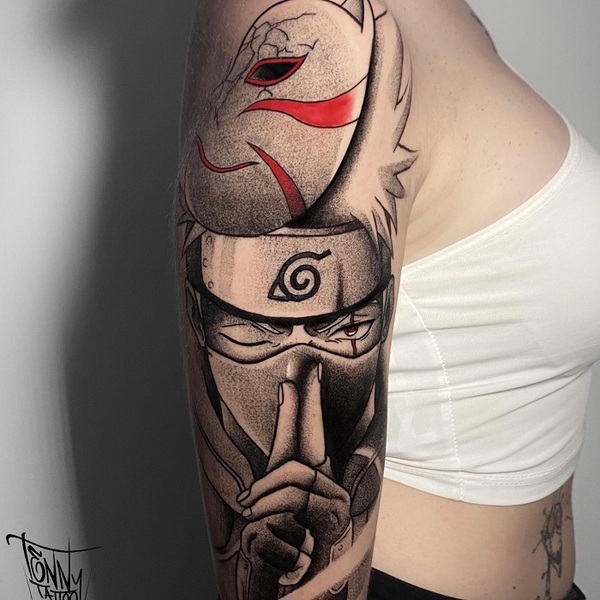 #12: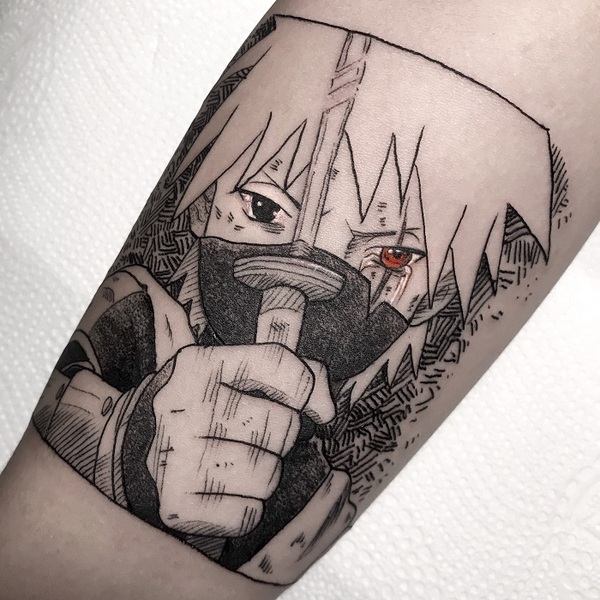 #13: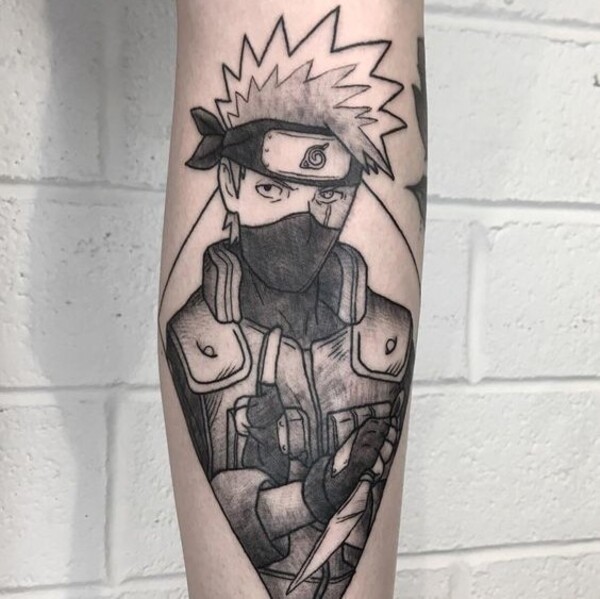 #14: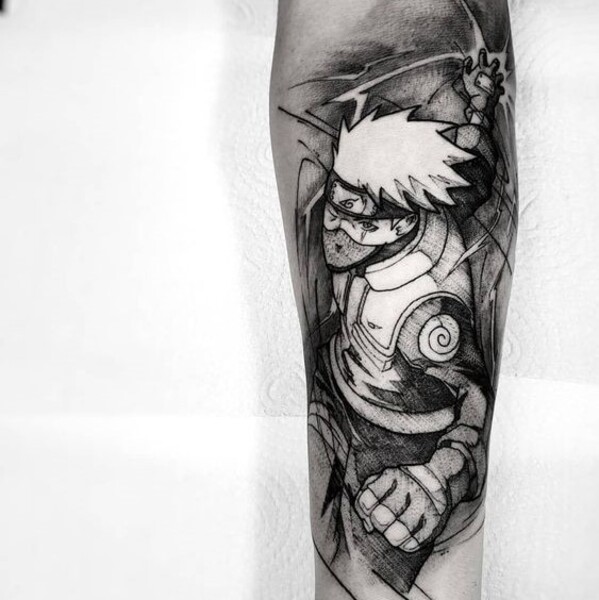 #15: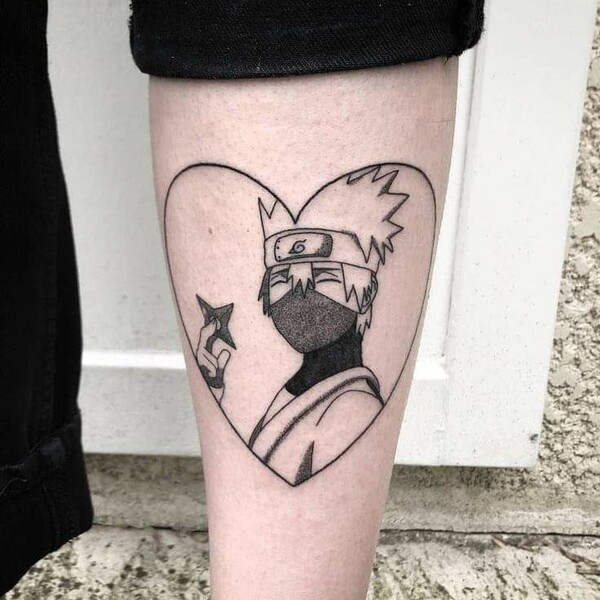 #16: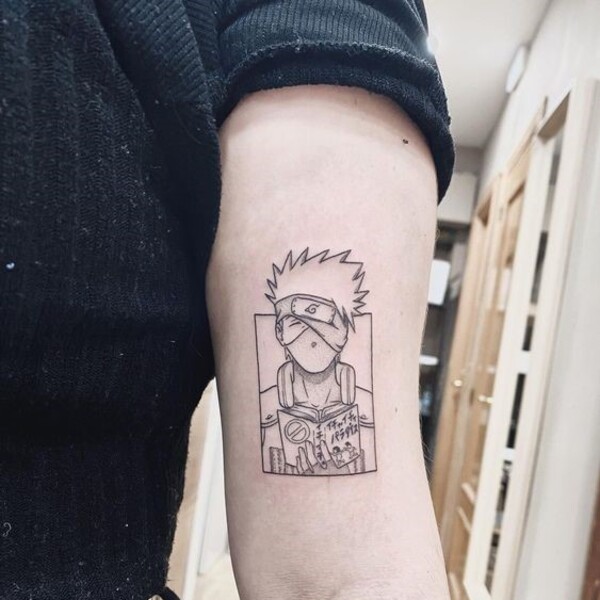 #17: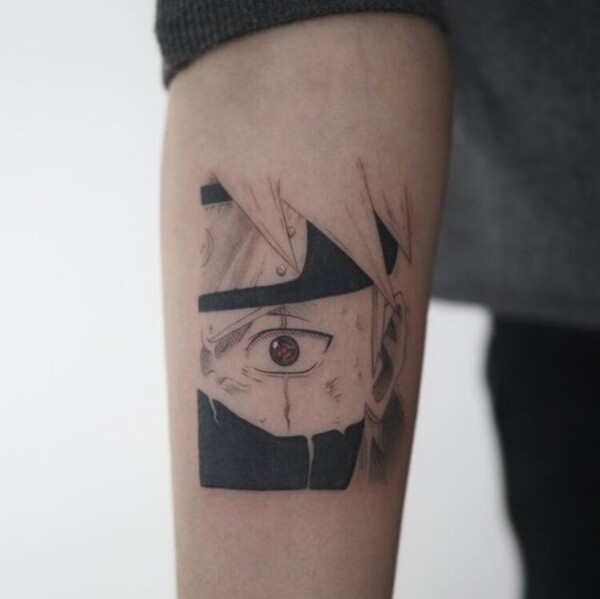 #18: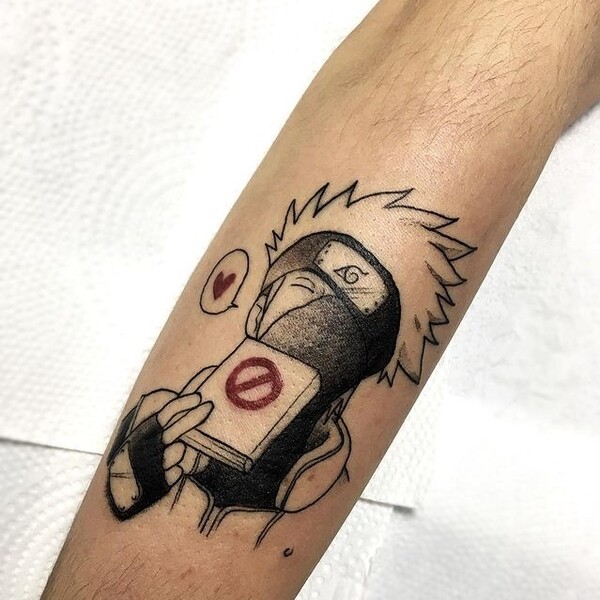 #19: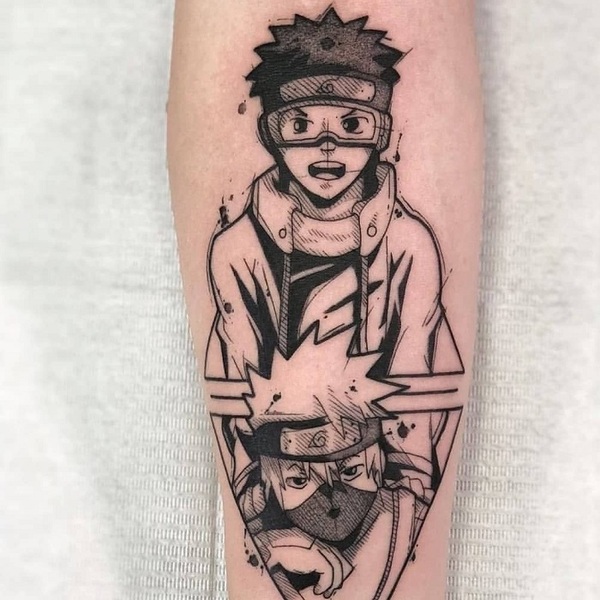 #20: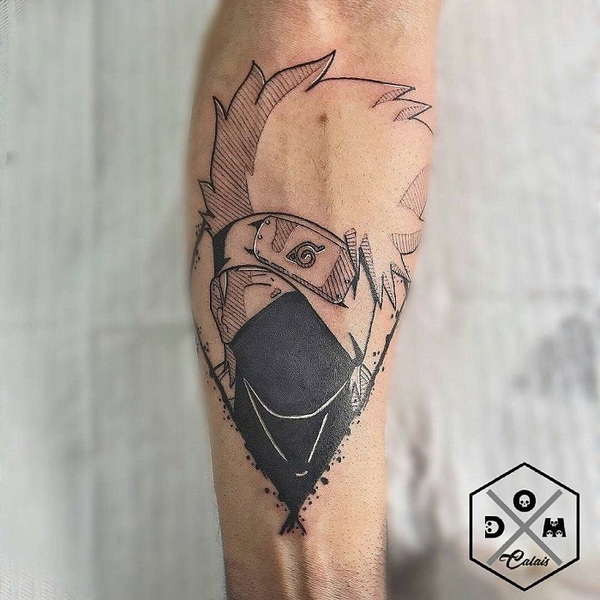 #21: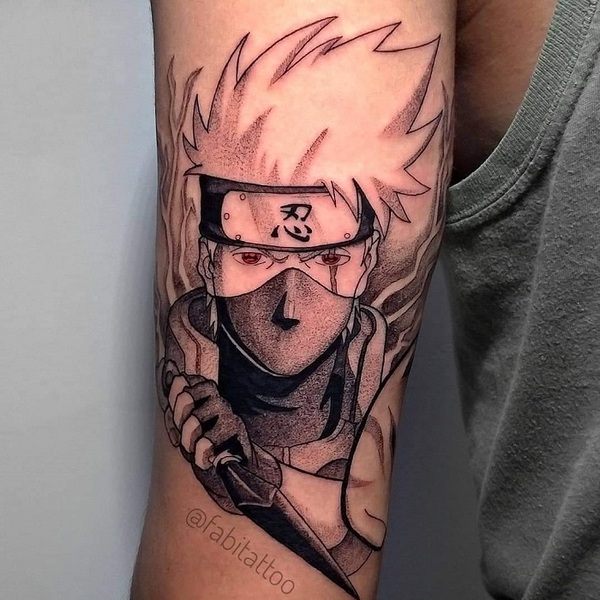 #22: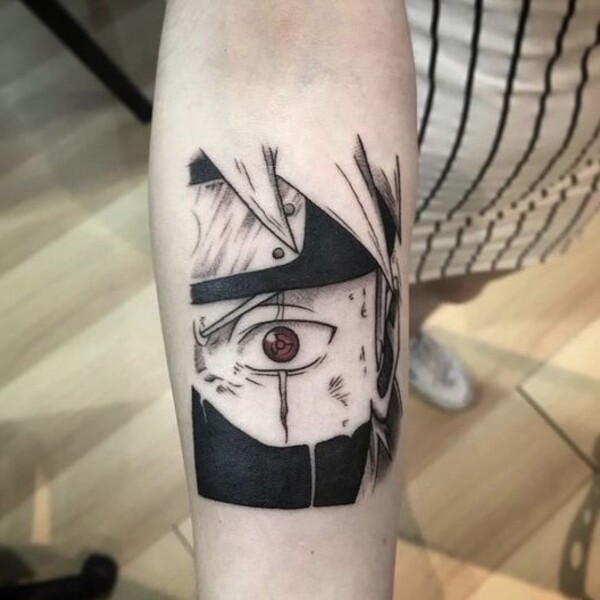 #23: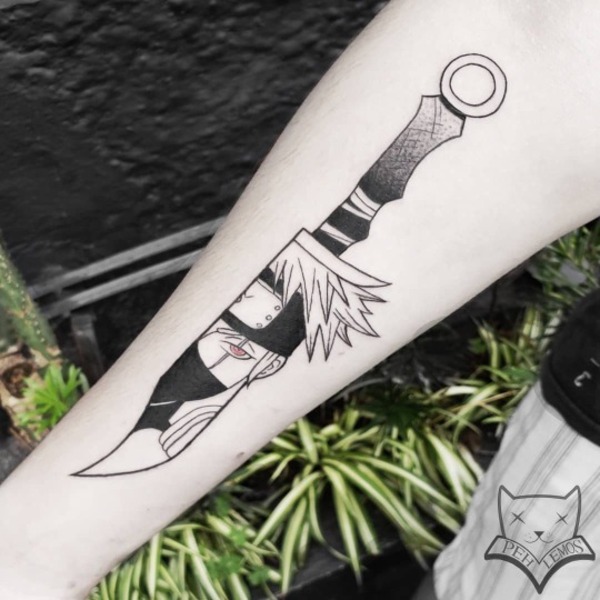 #24: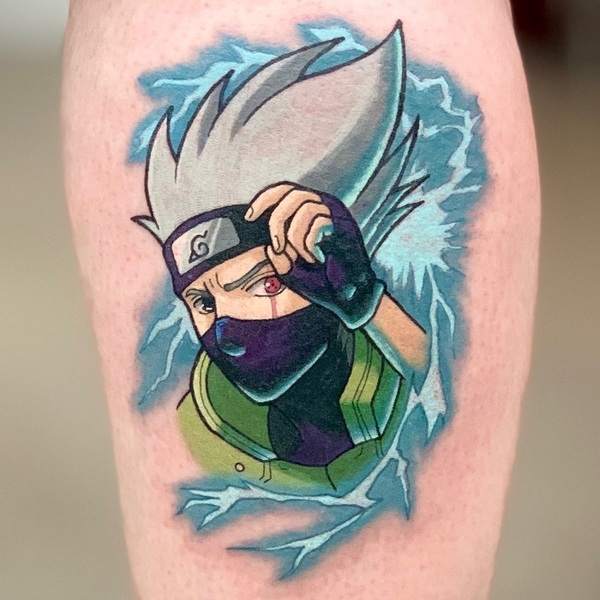 #25: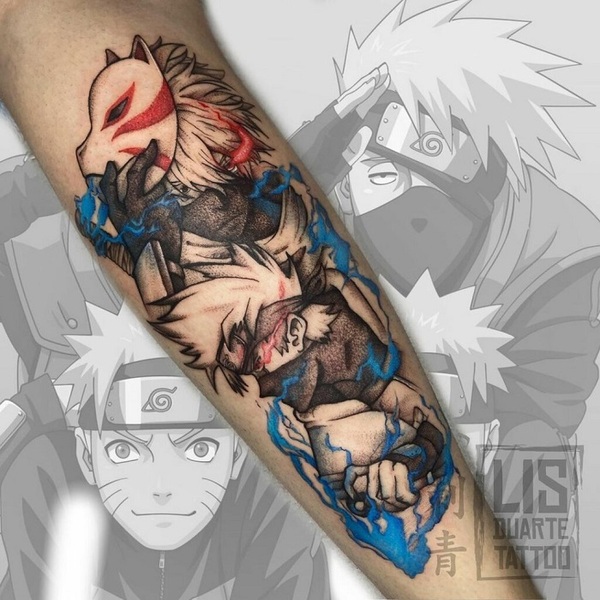 #26: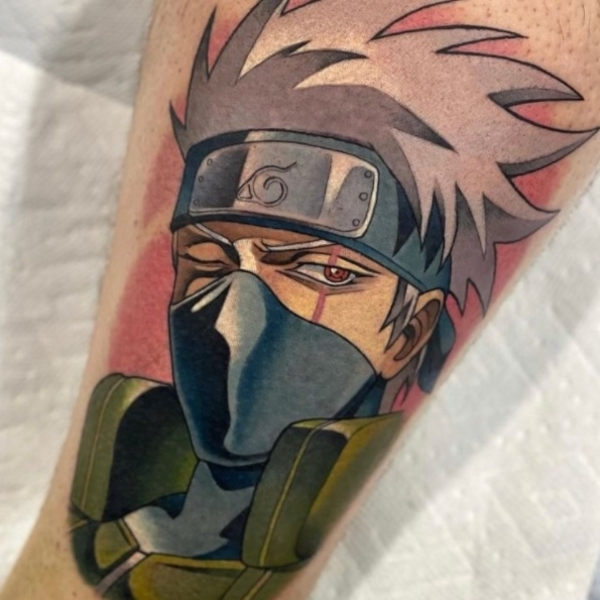 #27: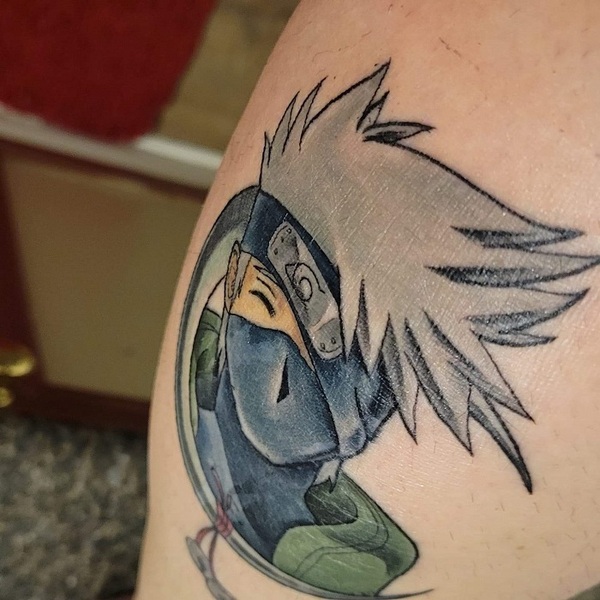 #28: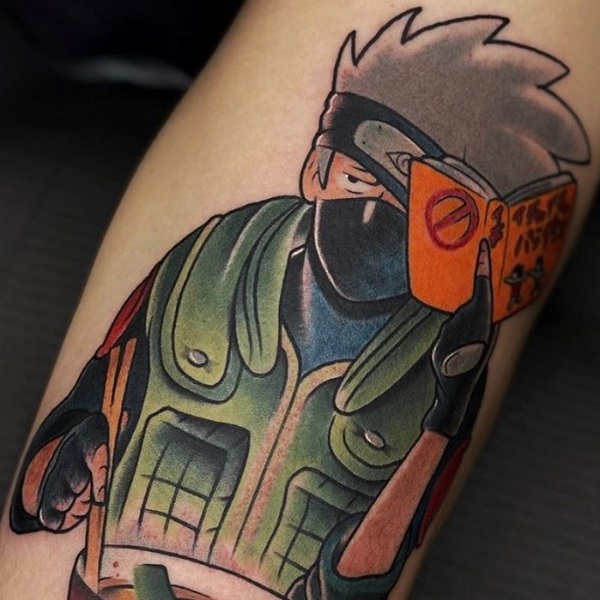 #29: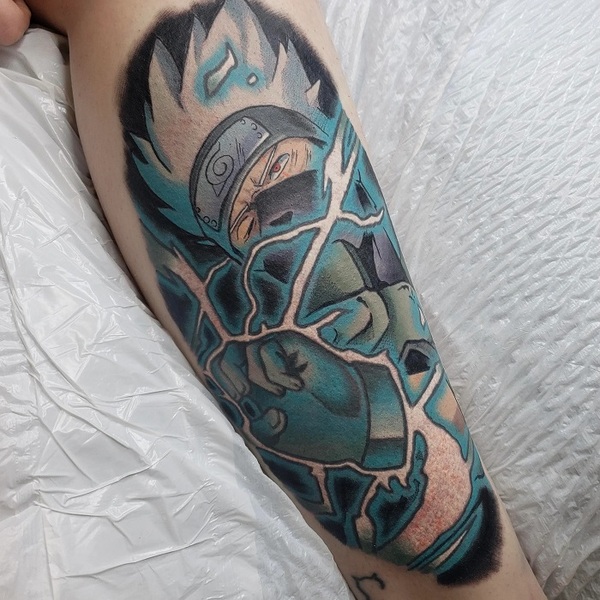 #30: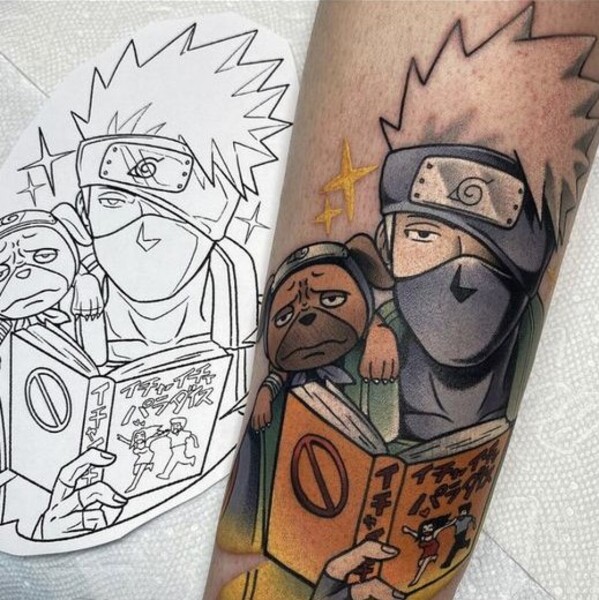 History Of The Kakashi Tattoo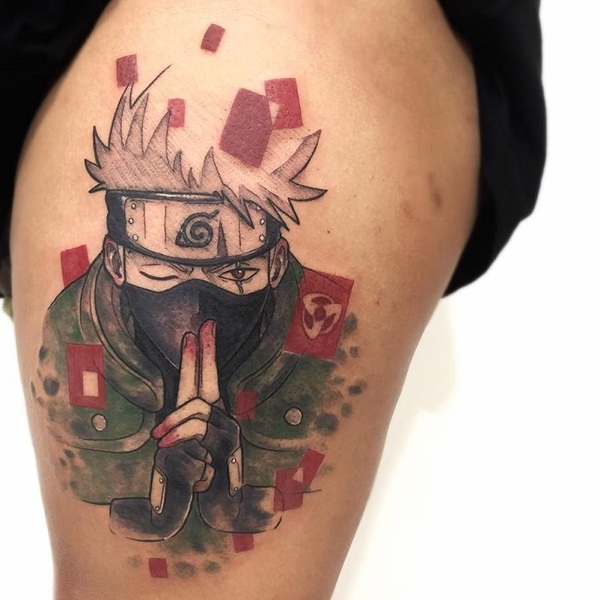 Although there is no official history of this particular tattoo, we can only assume that it's as old as the manga itself. Fans of the manga know that Naruto first came to be in the late 90s before it became a hit series in the early 2000s.
It would be an educated assumption to believe that the Kakashi tattoo gained traction once the show became an international phenomenon.
Although the series ended in the spring of 2017 (with a total of 500+ episodes!), it still has a ton of devoted fans as well as new ones that have dived into the series recently. 
With a hardcore following to this day, it's clear that this tattoo may still be popular in upcoming years.
Which Celebrities Have A Kakashi Tattoo?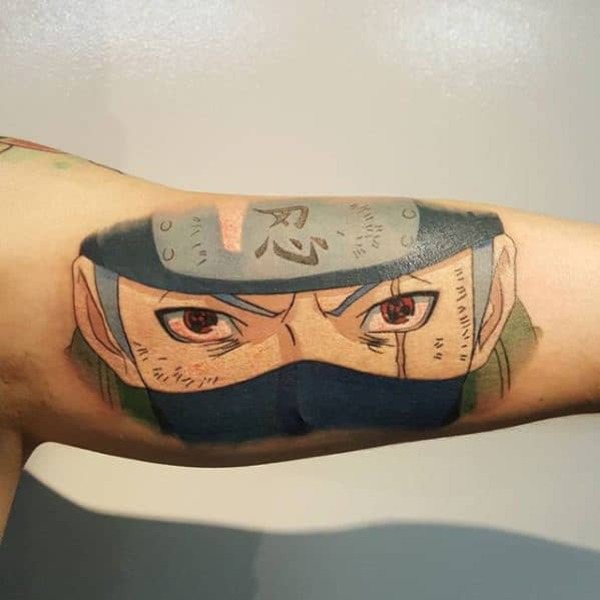 While Naruto is a popular show, and Kakashi a popular character, the Kakashi tattoo doesn't seem to be too popular in Hollywood circles. However, that's not to say A-listers don't indulge in anime or manga series.
When it comes to anime, there are a few celebs who have honored their favorite series and a small group with Naruto-influenced work.
Nevertheless, if you're moving forward with a Kakashi tattoo but need a little celebrity inspiration, the following stars have anime-inspired body art:
Slim Jxmmi: The other half of rap duo Rae Sremmurd, Slim Jxmmi seems to be the only celebrity with a Naruto-inspired piece. The American rapper has a tattoo of the Akatsuki symbol—the logo of the series' main villain organization.
Ariana Grande: The child actor turned songstress has been vocal about her love and appreciation for Asian culture—more specifically Japanese culture and media. If that wasn't apparent with her Japanese character hand tattoo, it's definitely obvious with the Chihiro tattoo on her forearm. The singer also has a tattoo of the Pokémon Eevee.
Ruby Rose: Australian actress Ruby Rose has two anime-related tattoos. One of which is Polly Esther from Samurai Pizza Cats alongside an Astro Boy tattoo on her forearm. 

Both tattoos are a part of Rose's signature tattoo sleeve which also includes other animated characters like Leonardo from the Teenage Mutant Ninja Turtles. It's clear the actress has an appreciation for crime-fighting heroes. 
Kreayshawn: West coast rapper Kreayshawn is known for her colorful rhymes and unique personal style. So it should come as no surprise that the Go Hard rapper has a colorful Sailor Moon tattoo on her forearm.
Manny Gutierrez: Makeup artist Manny Gutierrez is known for his blending skills and controversial social circle, but the popular MUA also has an appreciation for anime. The contour connoisseur has a pair of anime eyes tattooed on his forearm. 
---
Looking for more inkspiration? Say no more:
The Best Sailor Moon Tattoo Ideas
The Best Demon Slayer Tattoo Ideas
Get Access to Exclusive Deals
Subscribe for free to get exclusive deals in your inbox. 100% privacy