30 Best Sasuke Curse Mark Tattoo Ideas 
About Sasuke Curse Mark Tattoos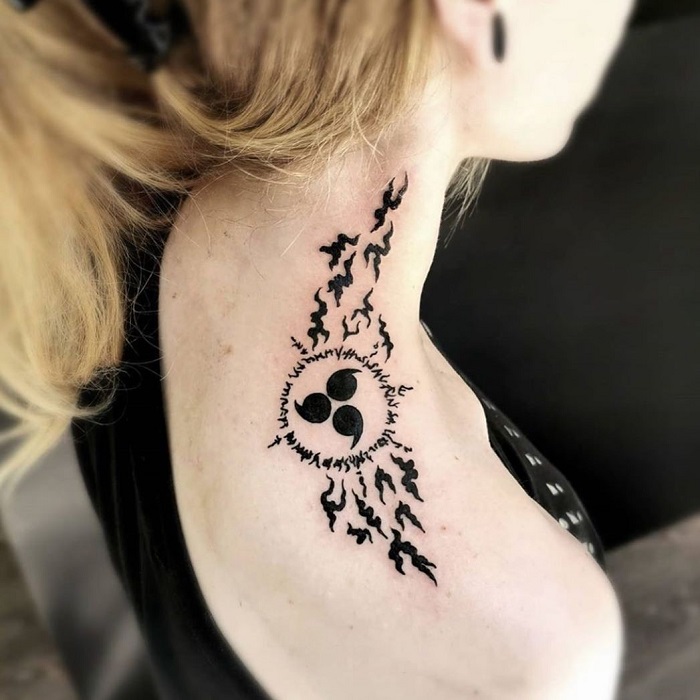 The Sasuke Curse Mark is a symbol composed of three identical comma-like dots surrounded by a circular pattern. But to the dedicated fan base of the Naruto series, the Sasuke Curse Mark tattoo has represented more than just that. 
There are several variations of this tattoo, but they each attest to the loyal fandom of the Naruto series and pay tribute to the Japanese art form. This post will elaborate on a few different tattoo designs to provide inspiration for your next Sasuke Curse Mark tattoo.
What Do Sasuke Curse Mark Tattoos Mean and Symbolize?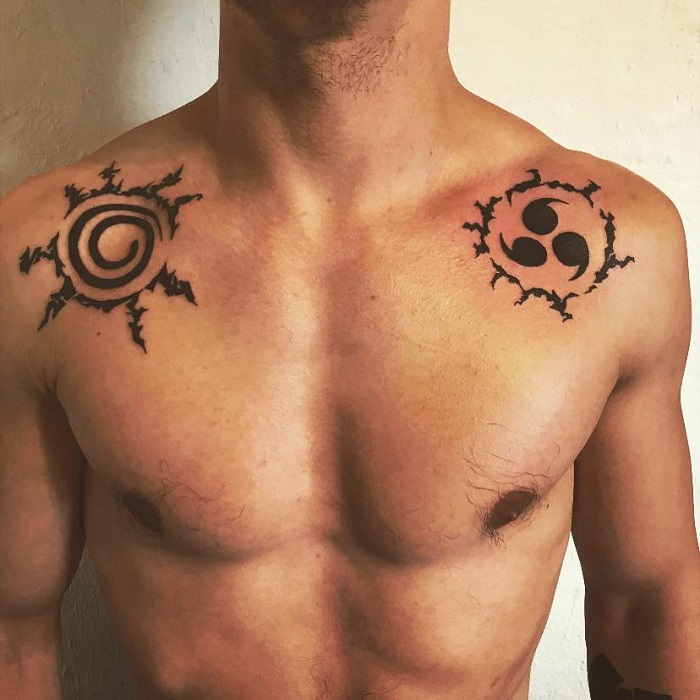 Since the show's original release in 2002, the Naruto series has been a part of anime and manga culture. It aired for over 15 years and gained a large fan base over that time period.
People show their love for the series in many different ways, such as buying merchandise, re-drawing characters, and getting tattoos like the Sasuke Curse Mark tattoo.
In the Naruto series, the curse cast on Sasuke leaves him with a mark on his neck called the Cursed Seal of Heaven. The curse has a powerful spiritual meaning since it illustrates the relationship between these three energy forces: 
The design of the Sasuke Curse Mark tattoo is known as 'mitsudomoe' in Japanese culture. It's often used to illustrate the connection between the different celestial energies that form the cosmos.
On the spiritual level, it's also believed that it holds the spirits of the underworld, and grants the ones that own it their strength. Also, this design is often seen in traditional Japanese homes.
In the series, the curse is a symbol of Sasuke's complex nature. For Sasuke, the mitsudomoe symbolizes power that, if misused, could be dangerous and evoke darkness and chaos. So, the Sasuke Curse Mark tattoo meaning is quite multilayered.
Where to get a Sasuke Curse Mark Tattoo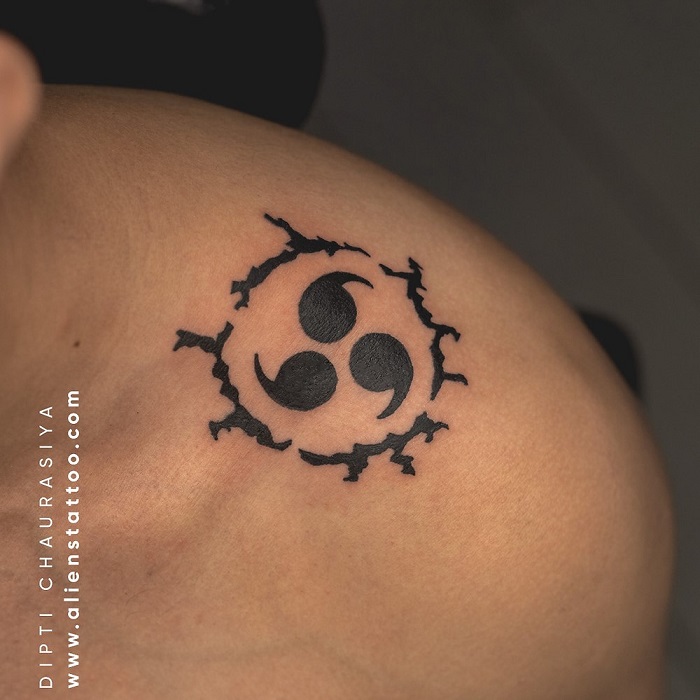 There are a couple of different places on your body where a Sasuke Curse Mark tattoo might seem fitting.
It will all depend on the size of your tattoo, and how visible you'd like it to be. Some Sasuke Curse Mark tattoo designs might take one appointment, but you might need to book a couple of sessions for touch-ups and corrections. 
Depending on the tattoo design, size, and coloration, tattoos in certain places may also take longer to complete.
Some body parts might be a bit more sensitive or awkward to reach, so the tattoo artist must spend more time making sure that the design remains intact.
Our recommendations for the best spots for a Sasuke Curse Mark tattoo would be:
Inner forearm
Upper Back
Back of the neck
The inner forearm is a great placement for a Sasuke Curse Mark tattoo. The flat surface of this area allows the artist to tattoo with a bit of ease, and without worrying about hitting any bones or bumps.
This would also be a relatively painless surface to get inked. And, if you're contemplating getting a full sleeve, the forearm is a great spot to place a Sasuke Curse Mark tattoo.
For both bigger and more detailed designs, a Sasuke Curse Mark tattoo can also look good on your back. Larger pieces of body art are usually best done on the back.
The artist needs a lot of space to work out the finer details, and the upper back offers a larger, flat area of skin that allows space for big tattoos, but also smaller ones where there's more detail involved.
For a smaller tattoo, the neck is always a great spot, which is another common place for a Sasuke Curse Mark tattoo. The downside of a neck tattoo is that the neck is one of the most painful places you can get inked because the skin in that area is incredibly fine and sensitive.   
How much do Sasuke Curse Mark Tattoos Cost?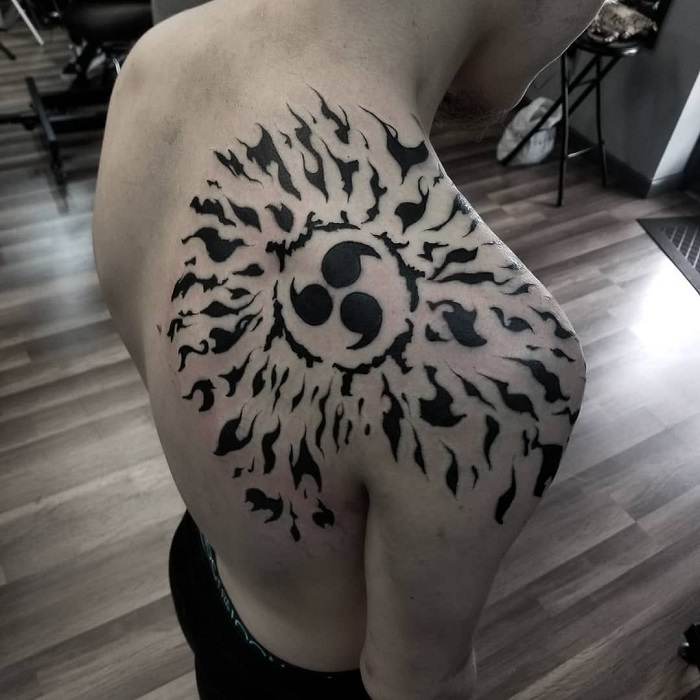 One of the main factors (other than the design) when deciding to get a tattoo is the cost. The total cost might vary depending on the location of the tattoo on your body, the size of the design, as well as the individual tattoo artist and their pricing. 
A tattoo is a big commitment, mainly because it's permanent. So you might be willing to splurge a little to make sure you get a good-quality tattoo.
The cost of a Sasuke Curse Mark tattoo will ultimately depend on the size, how detailed you'd like your tattoo design to be, and how long it will take to get inked. So the price range could vary greatly depending on these factors.
If you opt for a smaller tattoo design, you probably won't have to go out of your way to afford it. On the other hand, if you choose a bigger or more detailed tattoo, you might have to budget more to cover the cost.
The price of your Sasuke Curse Mark tattoo will depend on whether you want it in black and white or in full color as well. Black and white tattoos tend to be a bit less expensive, while the colored ones are usually on the pricier side.
The price will also all depend on how elaborate your Sasuke Curse Mark tattoo will be (regardless of the color). The more elaborate tattoos will always be pricier.
30 Best Sasuke Curse Mark Tattoo Designs
If you're an anime fan and you love the Naruto series, you might be thinking about getting a Sasuke Curse Mark Tattoo. But, you may be wondering which tattoo design is best for you.
We've scoured the Internet and found the best tattoo designs out there. So, if you need some Sasuke Curse Mark tattoo ideas, read on.
#1: The Black and Gray Tattoo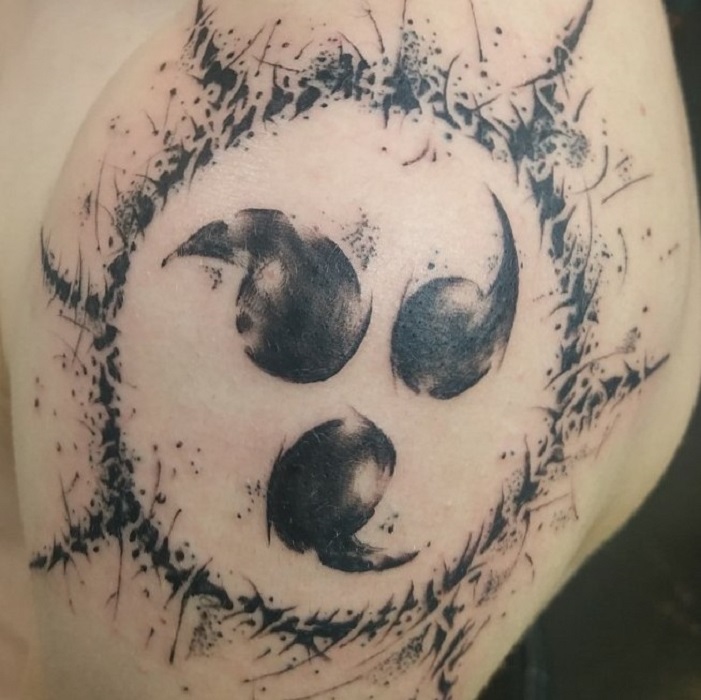 This is the most common Sasuke Curse Mark tattoo among the fans! Featuring the simplest form of the design, it also gives the tattoo artist more creative license to come up with variations.
Here is the technique behind this tattoo: black ink is watered down to make a spectrum of shades to produce a very powerful design. You can decide whether you'd prefer to keep it minimal or play around with shades and details a bit more.
#2: The Stick and Poke Sasuke Curse Mark Tattoo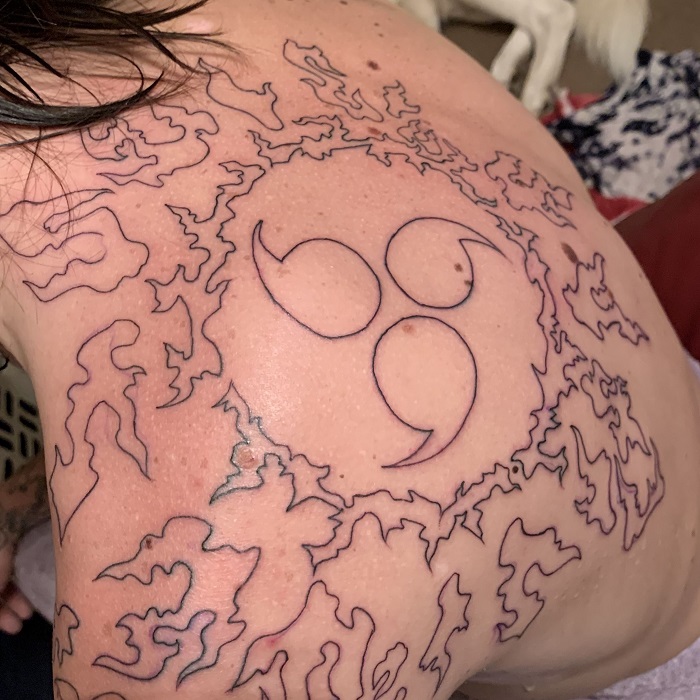 This tattoo is popular among DIY tattoo artists. The artists use a single needle to create simple designs. The designs are created using thick and bold lines most often in black ink and can include small decorative patterns. 
#3: The Geometric Sasuke Curse Mark Tattoo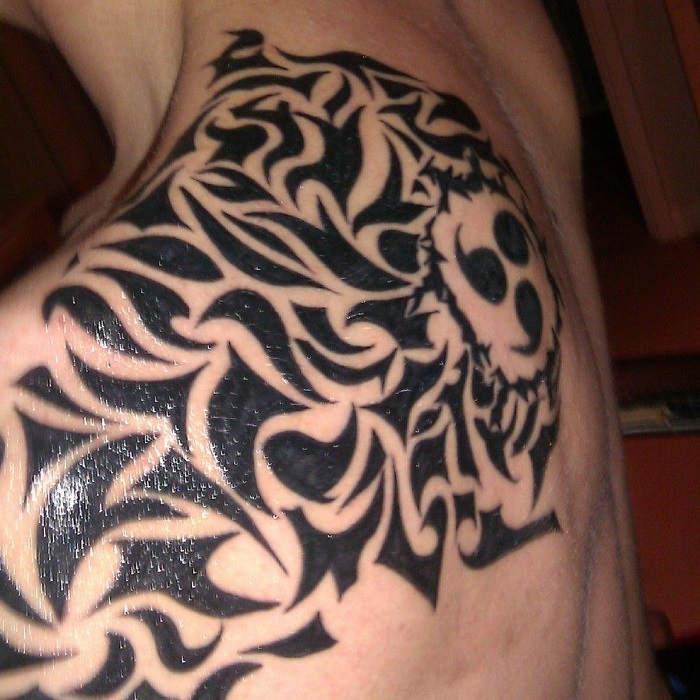 It can be a really timeless and classic design when executed well. This tattoo can either feature geometric elements only or have a mix of geometric patterns and other details. 
The variations between the exact, sharp, geometric lines of this tattoo design and the other shapes produce a pretty neat image. In this case, a larger design can be more complex and detailed. Taking the time to figure out how well it flows with the shape of your body is crucial. 
#4: Abstract Designs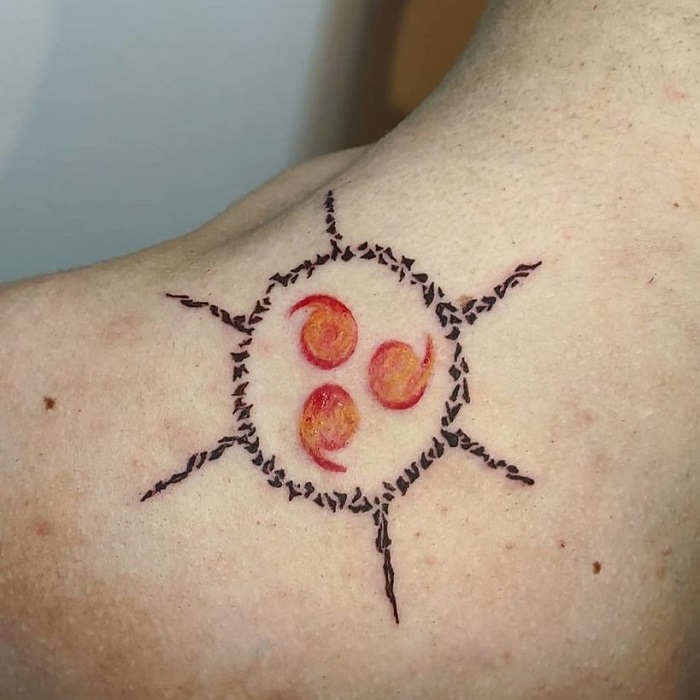 These designs tend to play more with shapes, colors, and textures. The abstract Sasuke Curse mark tattoo design also focuses on more aesthetic imagery, such as experimental shapes, splashes of color, and varying line techniques.
This design could turn out amazing—especially if the tattoo artist collaborates with you to create a unique and meaningful image based on your own interpretation of the Sasuke Curse Mark.
#5: Old School Style Sasuke Curse Mark Design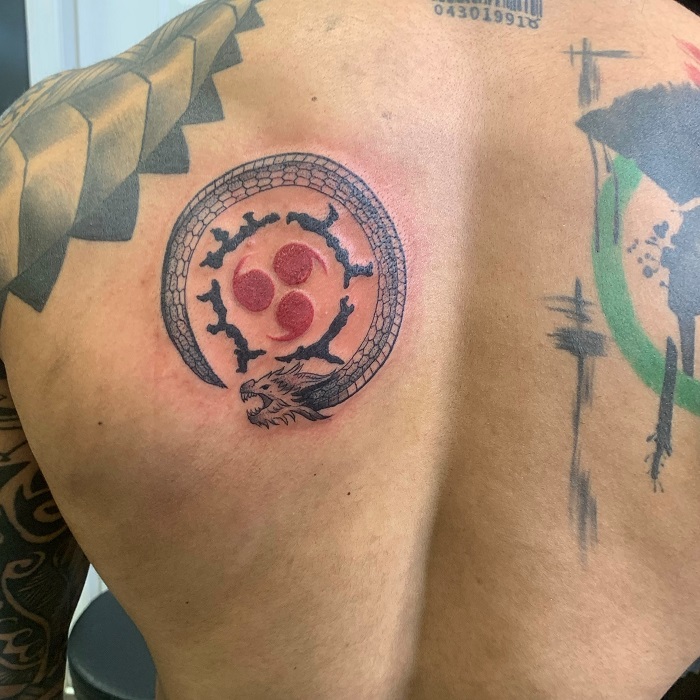 It features bold black outlines and heavily saturated colors, such as red, green, and yellow. This tattoo design is a great choice if you want to accompany your Sasuke Curse Mark tattoo with other illustrations, especially if this is the start of your full-sleeve tattoo.
With this design, you can also create a more elaborate version of the tattoo with bold outlines and solid colors. In general, it allows you to experiment with lines and colors. Plus, if you'd ever like to add other elements from the series around the design, it wouldn't look awkward.
#6: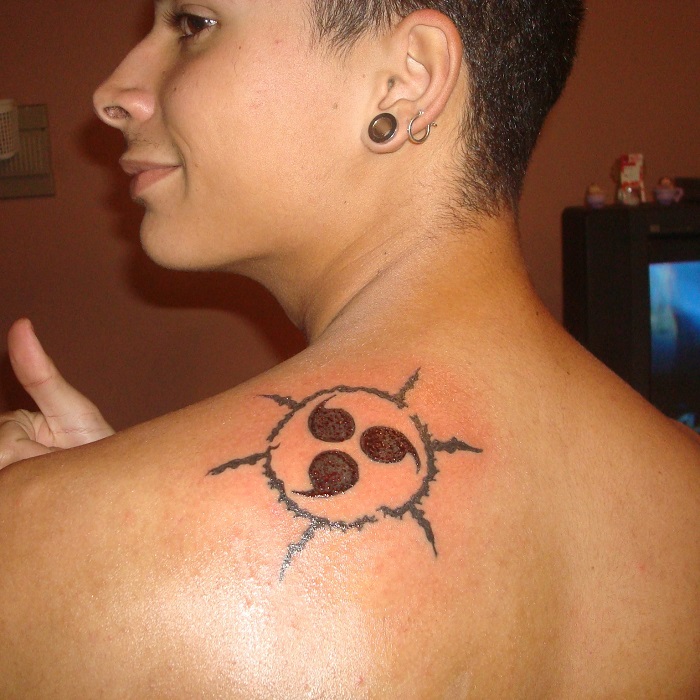 #7: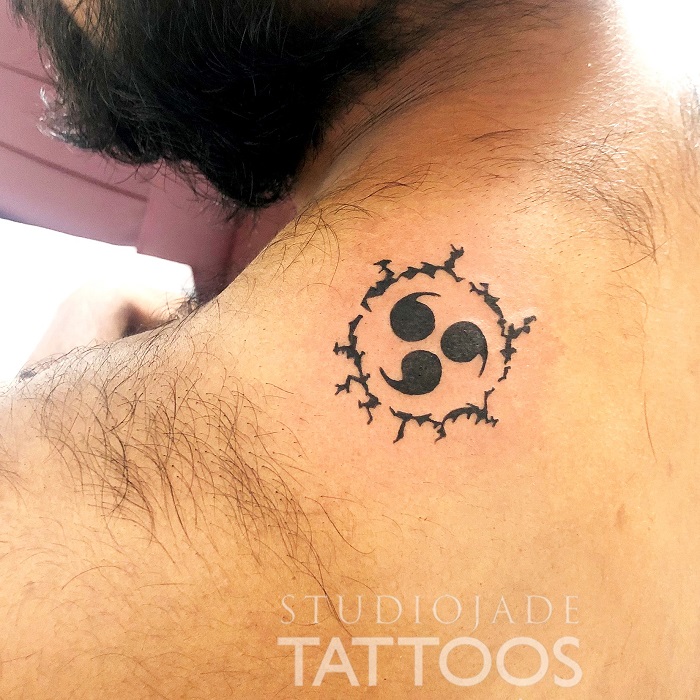 #8: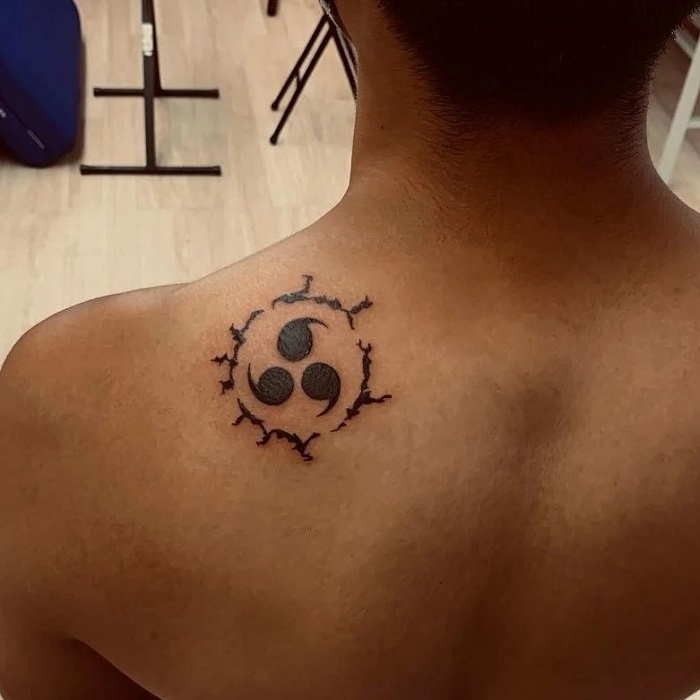 #9: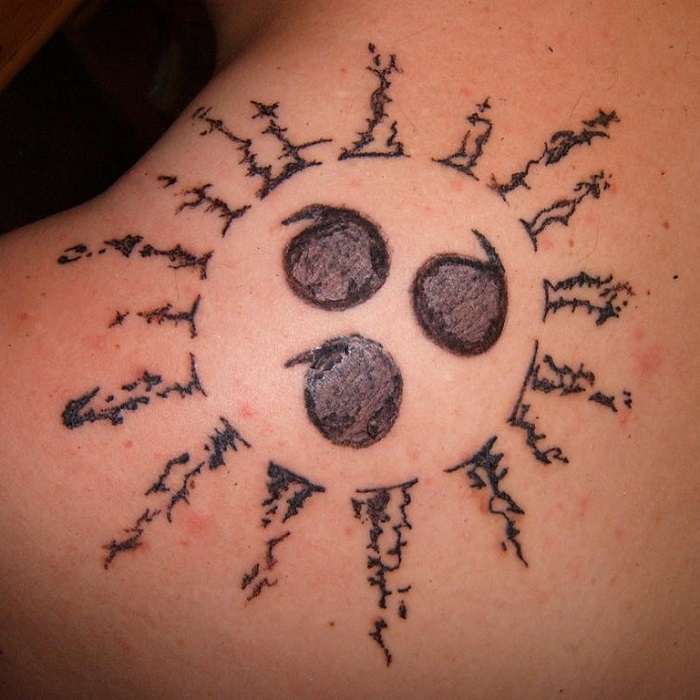 #10: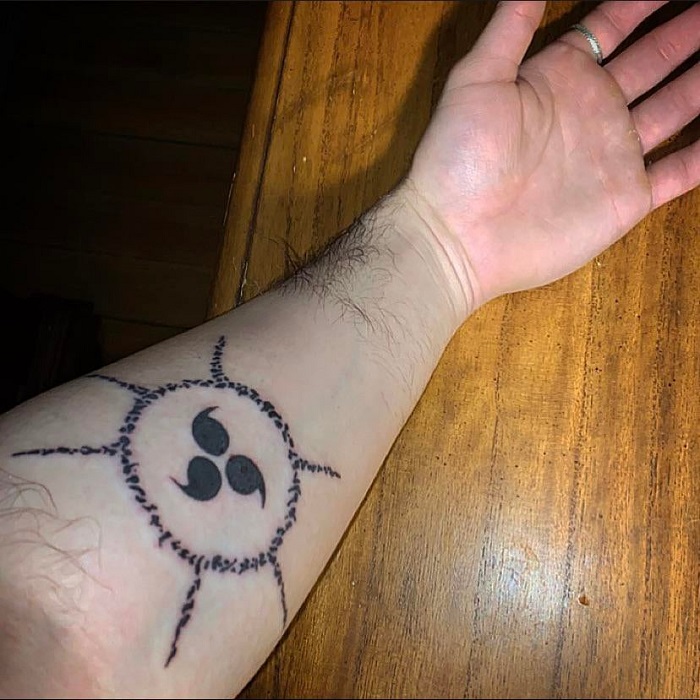 #11: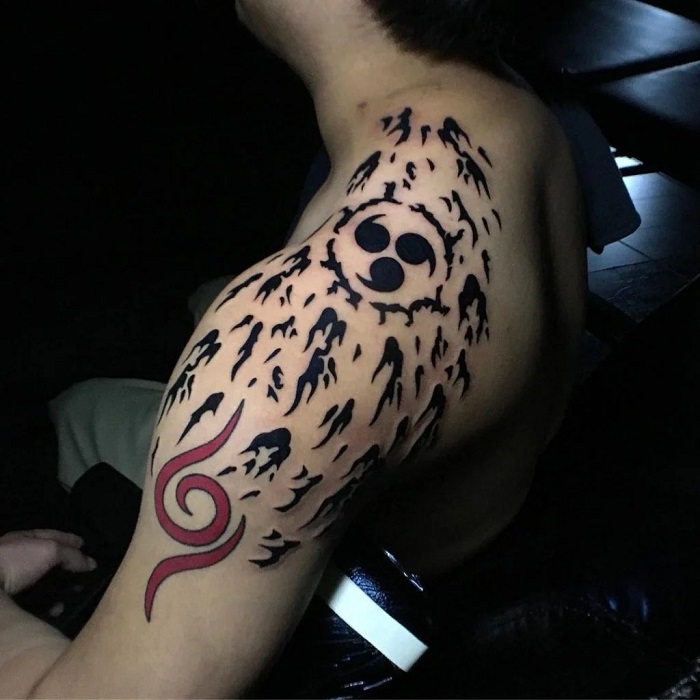 #12: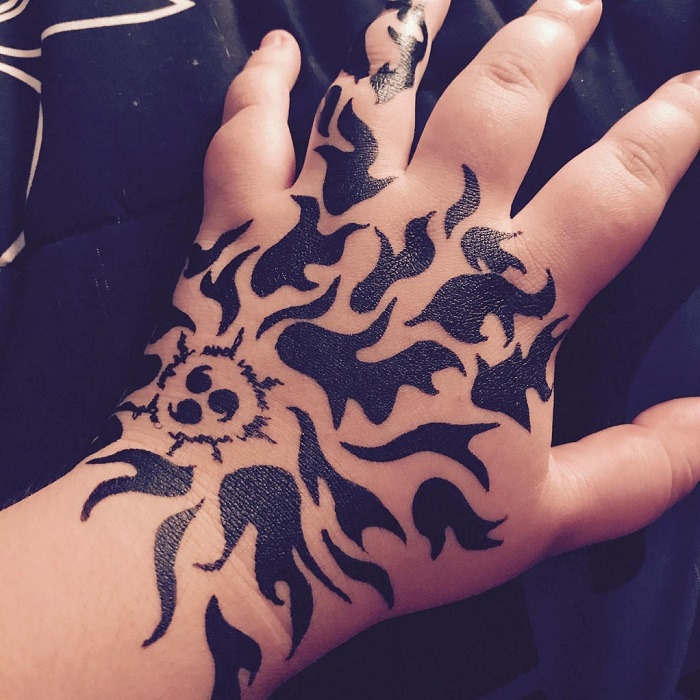 #13:
#14: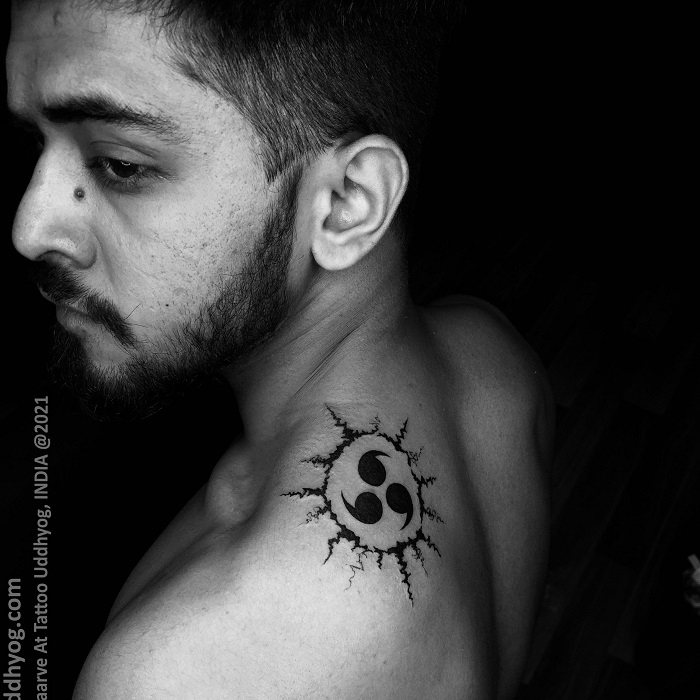 #15: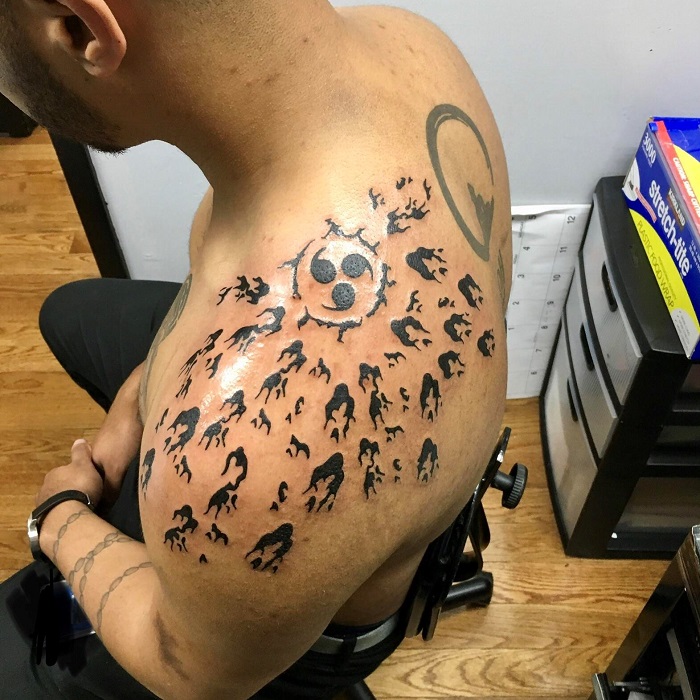 #16: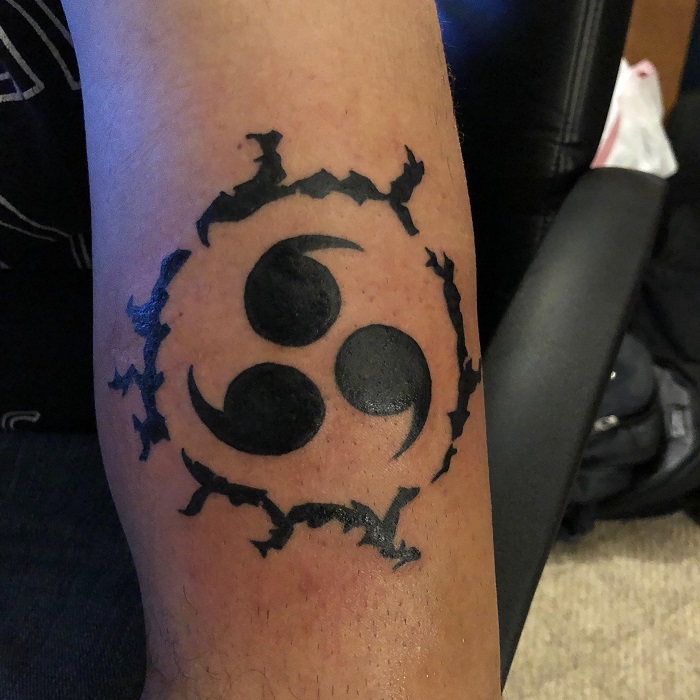 #17: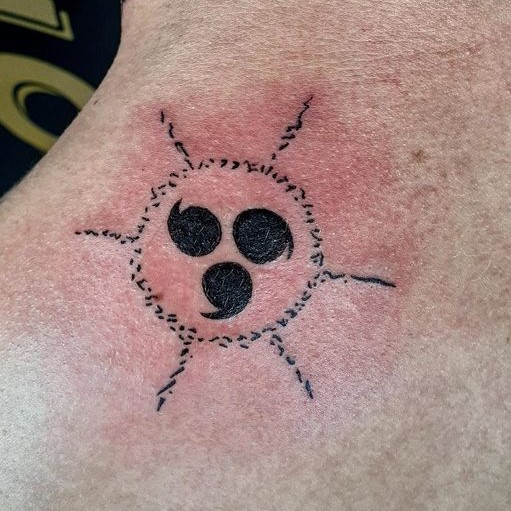 #18:
#19: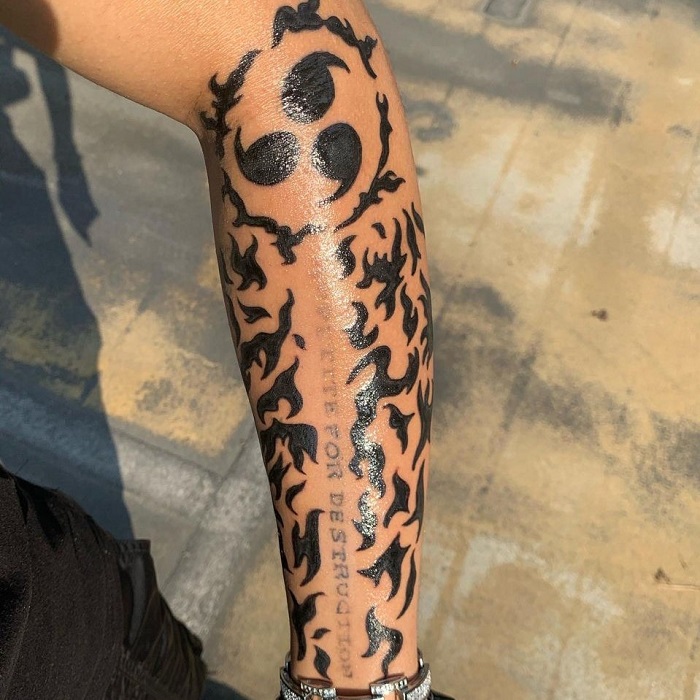 #20: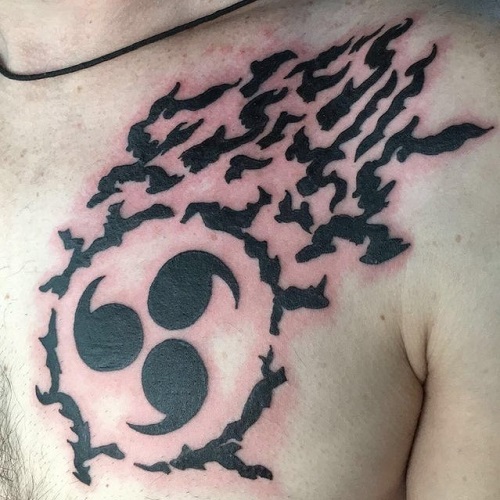 #21: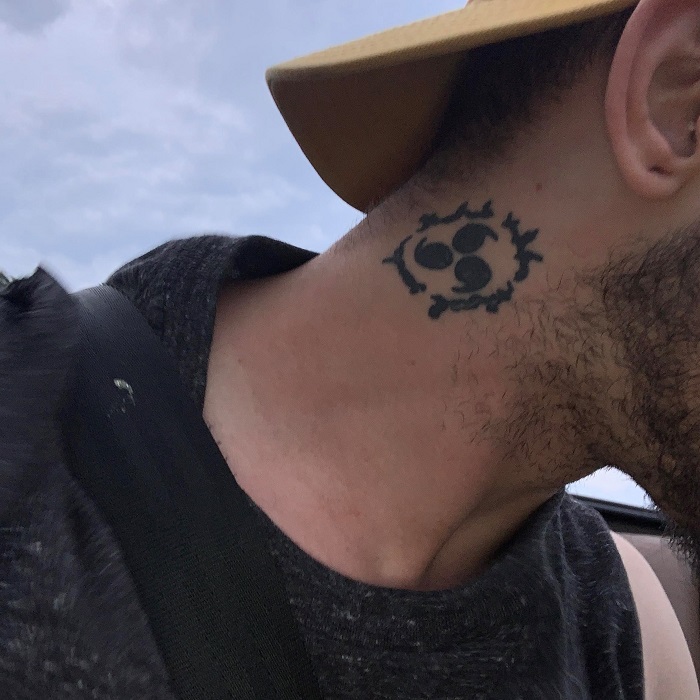 #22: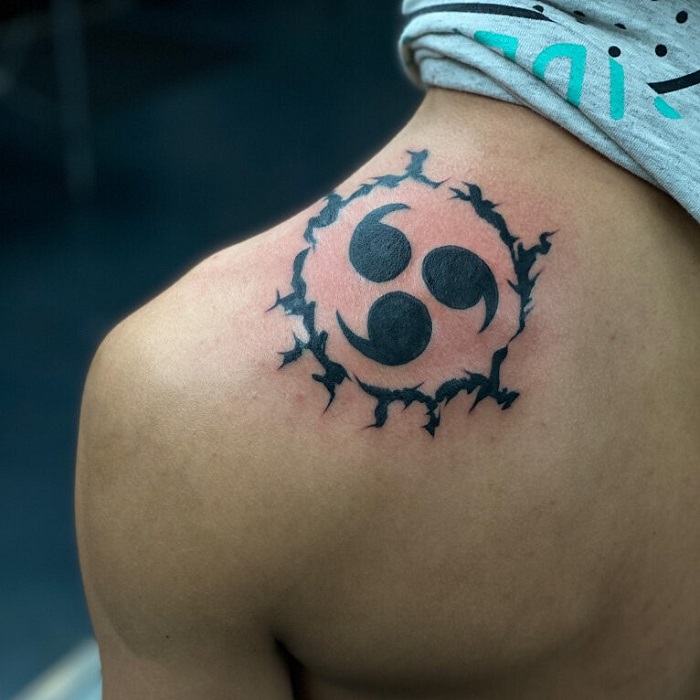 #23: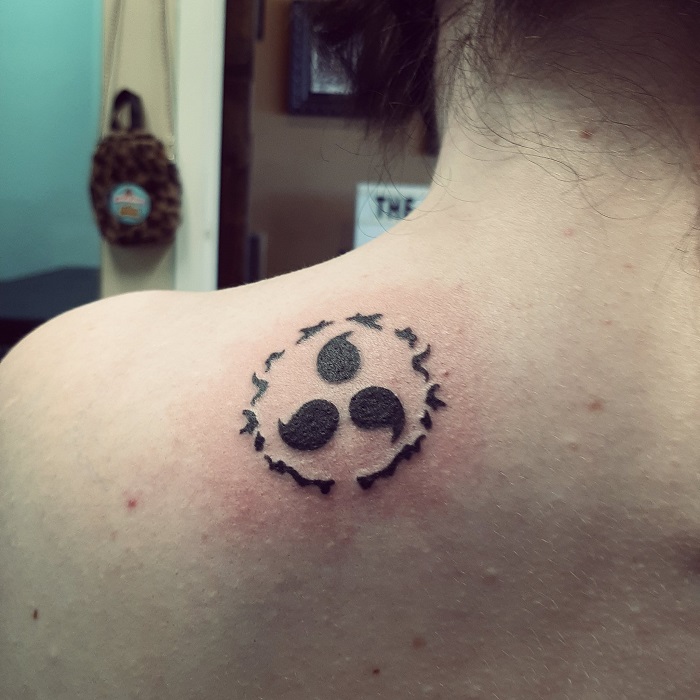 #24: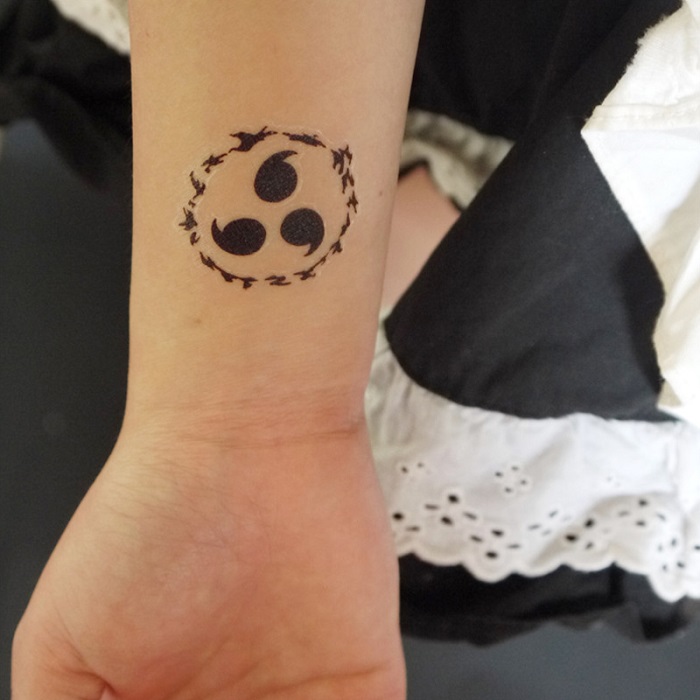 #25: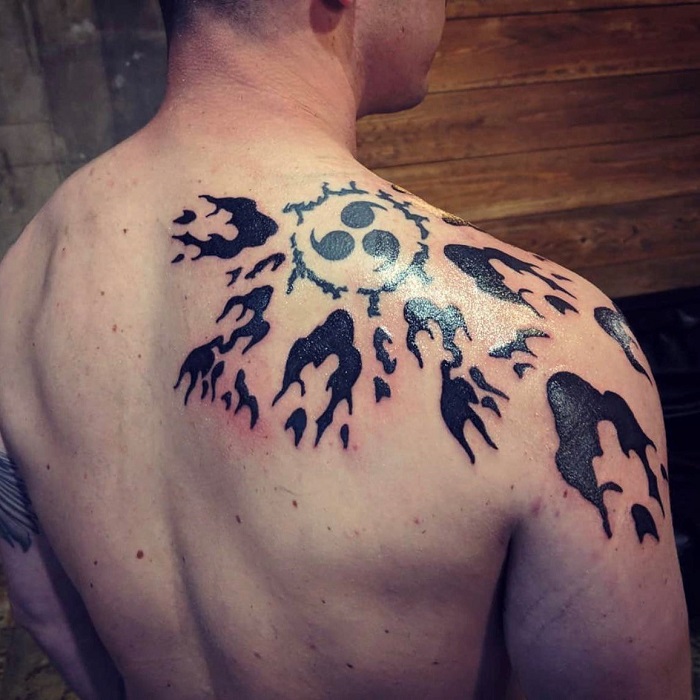 #26: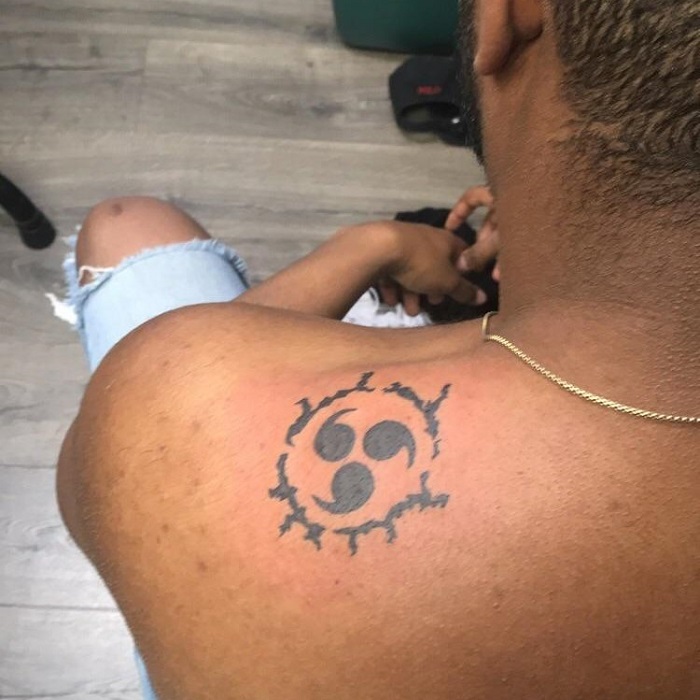 #27: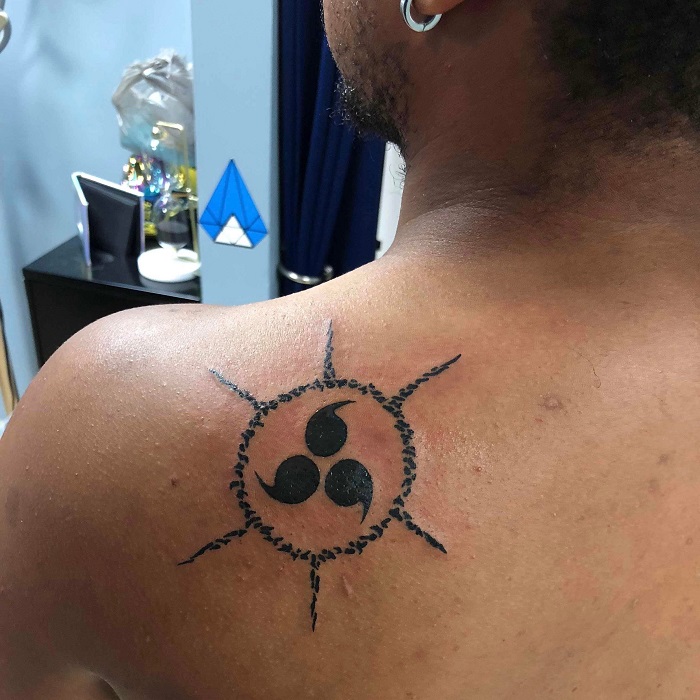 #28: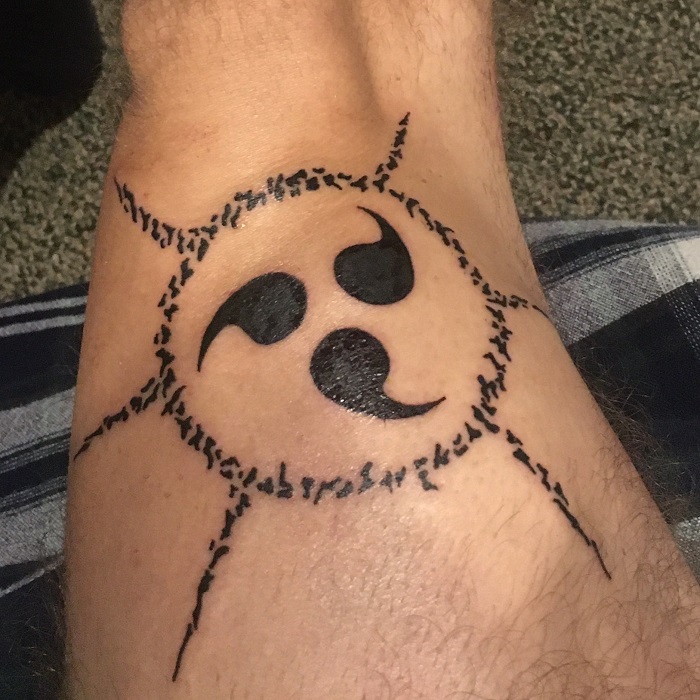 #29: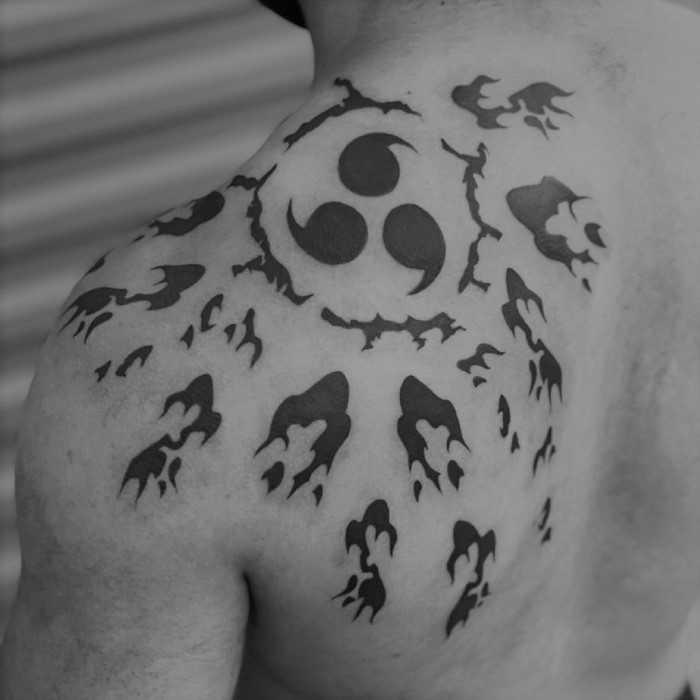 #30: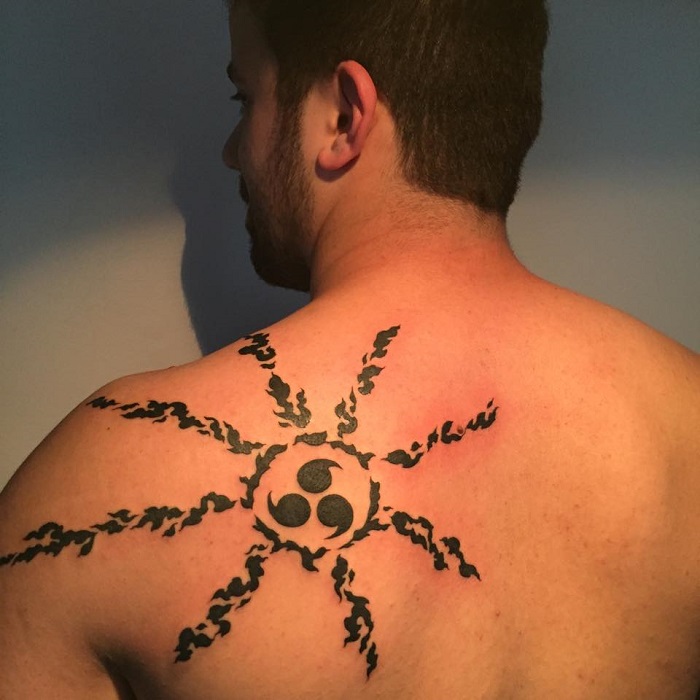 History of the Sasuke Curse Mark Tattoo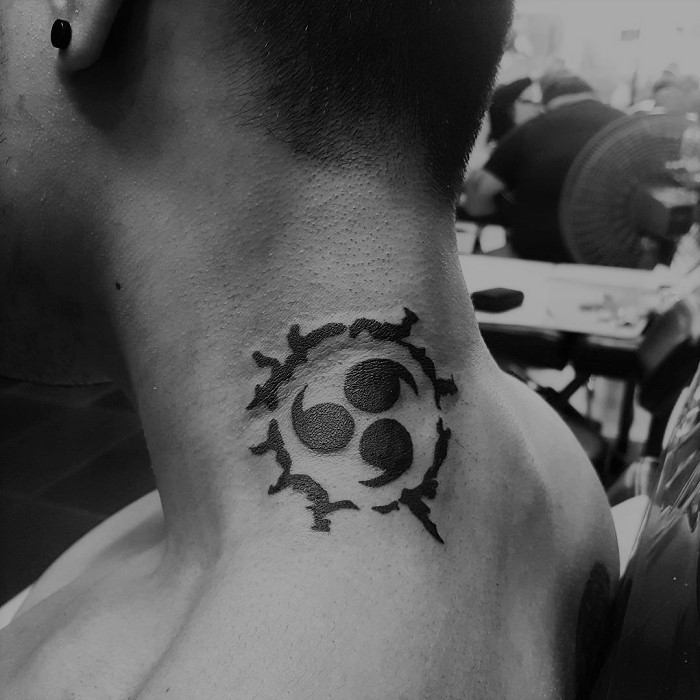 Despite Sasuke's villain-like traits in the Naruto story, many fans have developed an admiration for the character. So, it's no surprise that the Sasuke Curse Mark tattoo has become one of the more popular anime tattoos. But even people who have great admiration for Japanese art and culture are getting this tattoo. 
A lot of fans admired Sasuke's personality and how he was able to venture deep into darkness and come out of it as well, even when others saw him as someone who is beyond saving and forgiving.
The Naruto and Sasuke rivalry has a lot to do with the popularity of a Sasuke Curse Mark tattoo because their opposing forces are captured in this image and the tattoo design is a tribute to their clash. But it also showcases how their relationship comes to a full circle when Naruto saves Sasuke from the underworld.
The Sasuke Curse Mark tattoo design is full of history and nuanced with meaning that goes way beyond the Naruto series—especially since the design existed in Japanese art and history even before the show was created.
The history of the curse mark design has deep roots in traditional Japanese culture. The ancient symbol dates back thousands of years in Japan. It's also a very common design element in Japanese family signs. It has long been linked to the samurai and martial arts as well.
The original meaning of these symbols is unknown, but many historians speculate that the symbol is deeply connected to the three cosmic forces that create the entire universe.
These three forces are heaven, earth, and the underworld. The Sasuke Curse Mark resembles this emblem since it's frequently used to symbolize the connection between these forces. 
Which Celebrities Have a Sasuke Curse Mark Tattoo?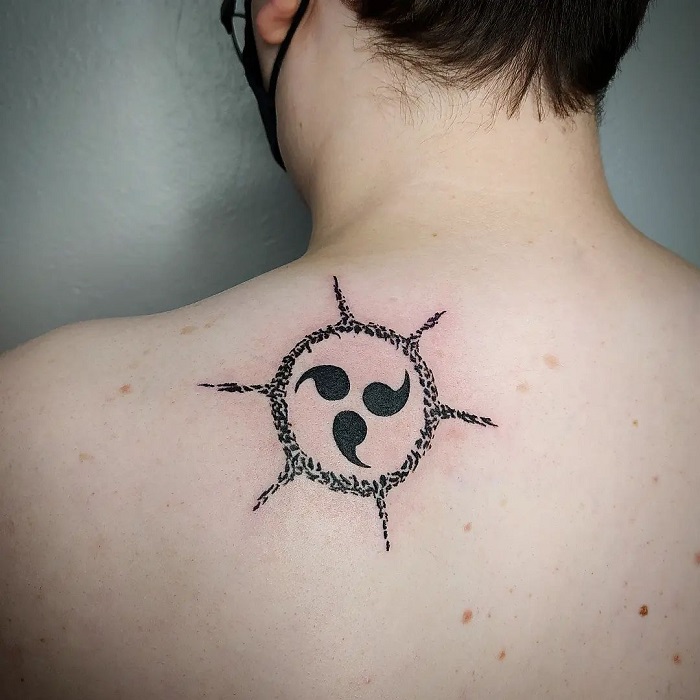 While the Sasuke Curse Mark tattoo is pretty popular among the fans of the show, no celebrities have been spotted with a Sasuke Curse Mark tattoo. However, anime and manga tattoos are popular among celebrities!
The world's biggest pop star, Ariana Grande has a tattoo on her forearm of the Spirited Away character Chihiro. She's also spoken about how much she relates to the main character as her main motivation to get a tattoo from this particular anime.
Model and actress Ruby Rose is also a big fan of anime and manga tattoos, and she has the image of the Japanese manga character Astro boy tattooed on her forearm.
---
Looking for more inkspiration? Say no more:
30 Best Demon Slayer Tattoo Ideas
30 Best Attack on Titan Tattoo Ideas
30 Best Sharingan Tattoo Ideas
Get Access to Exclusive Deals
Subscribe for free to get exclusive deals in your inbox. 100% privacy