Stores Like Aritzia
Overview Of Aritzia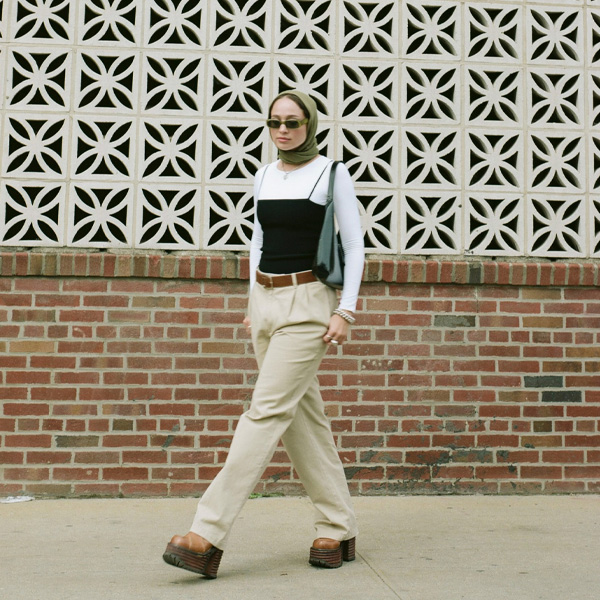 What's a store that makes luxury fashion accessible for all? It's Aritzia! Aritzia carries a wide range of styles and exclusive brands of clothing that make you want to find other stores like Aritzia that offer a similar collection. 
Even though it's difficult to match the style portfolio that Aritzia has developed, we've compiled a list of stores like Aritzia that offer similar fashion and selections of items.
But before we take a look at that list, first, let's find out why Aritzia is such a popular name when it comes to trendy clothing brands.
Highlights
Here are some reasons why Aritzia is such a popular brand for fashionable clothing items:
Aritzia is a global fashion company with a lot of trendy, individual brands under their umbrella
They create and maintain their own brands and treat each brand as an independent label
They sell luxury clothing items at affordable prices, along with providing a shopping environment that offers exceptional customer service
They aim to provide you with a highly personalized shopping experience both online and in-store
Their core values include "creativity, loyalty, excellence, good judgment, integrity, and teamwork"
They are all about creating timeless designs that prioritize people and the planet 
Now that we've established why Aritzia is so popular with shoppers, let's take a look at some of the criteria that we used to choose other stores like Aritzia.
How We Chose The Best Stores Like Aritzia
Price
Aritzia offers everyday luxury items at affordable prices—so you never have to feel like you must go over your budget to look and feel fashionable. 
Style
From casual to contemporary, Aritzia ensures that all of your wardrobe needs are covered under one roof. You can shop for a variety of styles from their plethora of in-house brands, each of which carries various types of collections.
Quality
Aritzia creates clothes from high-quality materials that last well beyond one occasion, even one season. Both their fabrics and designs are timeless which allows you to treasure their items for a long time.
Selection
They are all about creating "beautiful products" in "aspirational environments." So you can purchase a selection of items that will become statement pieces in your wardrobe.
Plus, each individual Aritzia brand offers a different collection of clothes, so you never run out of options.
Convenience
They provide free shipping within the United States if you are signed in to your Aritzia account. Otherwise, standard shipping is free, but there is a charge for express or priority shipping.
Diversity & Inclusion
Aritzia hosts community initiatives to ensure that they do their part and contribute to organizations that empower and educate women. They also offer an inclusive work environment where differences are both welcomed and respected. 
10 Best Stores Like Aritzia
#1 – Mango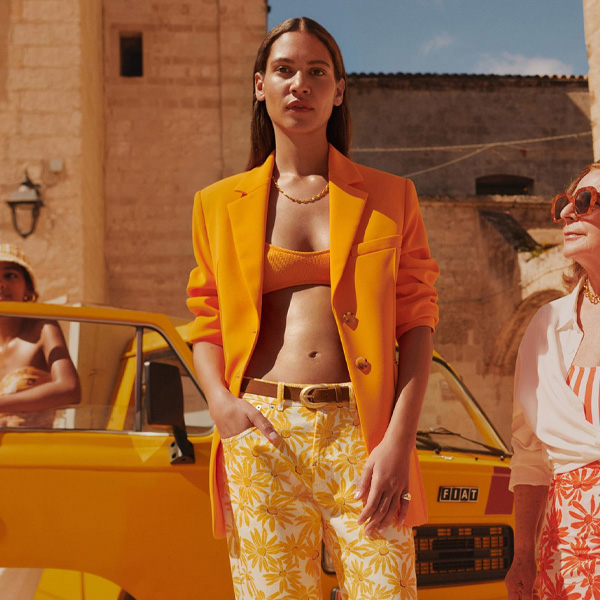 Whether you're looking for select styles or a bit of cultural oomph, Mango is a great company to consider. Their style is inspired by Mediterranean culture and a desire to focus on detail.
They work on creating timeless designs that people can wear either every day or for various occasions.
Their collections and prices are very similar to Aritzia's. Plus, they offer unique styles at affordable costs.
#2 – Storets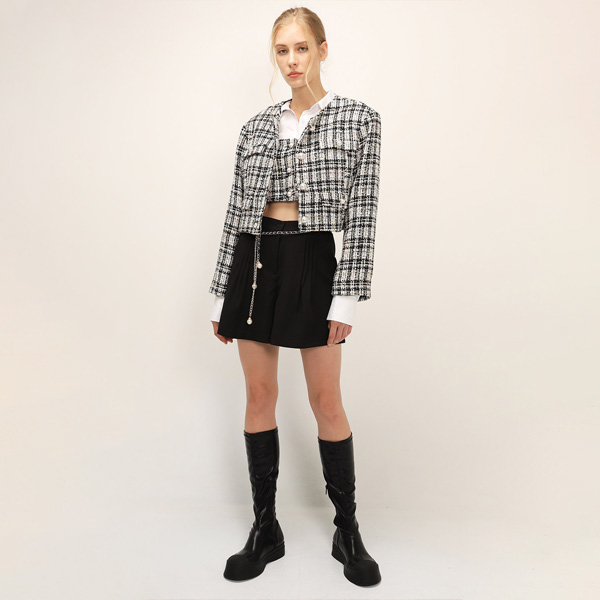 For the ones who know exactly what they want and are looking for clothes that make them feel like themselves, Storets is another one on the list of stores like Aritzia that allows you to choose your style and flaunt it exactly your way. 
They believe in offering fashion trends to women in the best way possible—through social media fashion influencers rather than being influenced by runway fashion.
So, you have the option to choose whatever style you'd like to rock. And the best part?
They offer free expedited shipping worldwide on orders over $100, which is definitely not a difficult amount to go over when you have so much variety available at your disposal. 
#3 – Madewell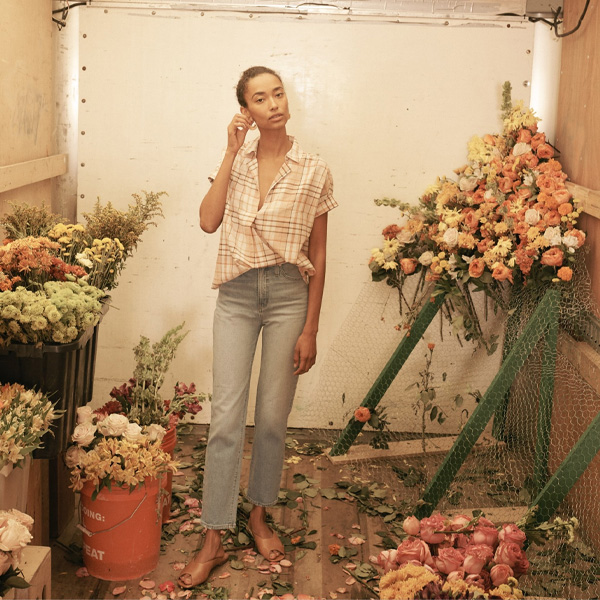 If you're a fan of denim and anything and everything that goes with denim, then Madewell is a brand that you must check out.
Similar to other stores like Aritzia, they make high-quality products with long-lasting designs, so you don't have to worry about going through the pain of chucking out your favorite jeans anytime soon. 
What's more? When it comes to sustainability, they practice what they preach.
They have a Preloved collection where you can bring your old clothes and accessories for them to be redesigned and resold, in an attempt to reduce clothing waste in the environment. 
#4 – Petite Studio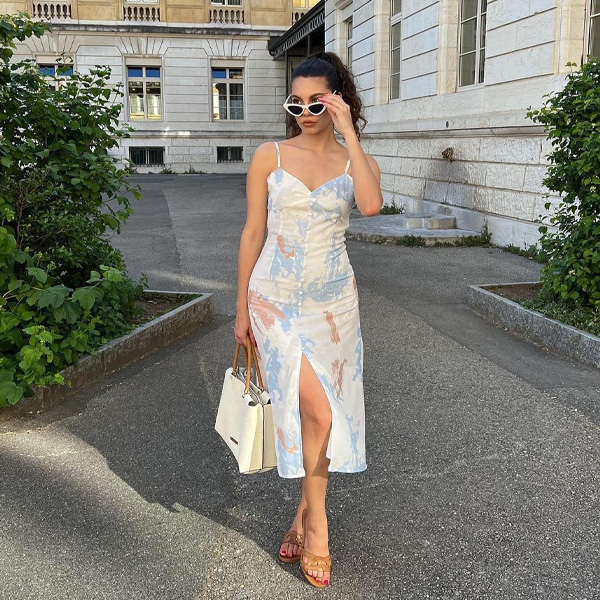 Petite Studio's goal is to make select items that will remain cherished pieces in your closet for a very long time. In fact, they are totally opposite to your everyday fast-fashion retailers, since they focus on details and create their products with longevity in mind.
They design and produce everything in-house, ensuring that their clothes are form-fitting in all the right places.
Plus, like some of the other stores like Aritzia, they source fabrics of the highest quality to ensure that pieces stay in excellent condition for a very long time.
#5 – Reformation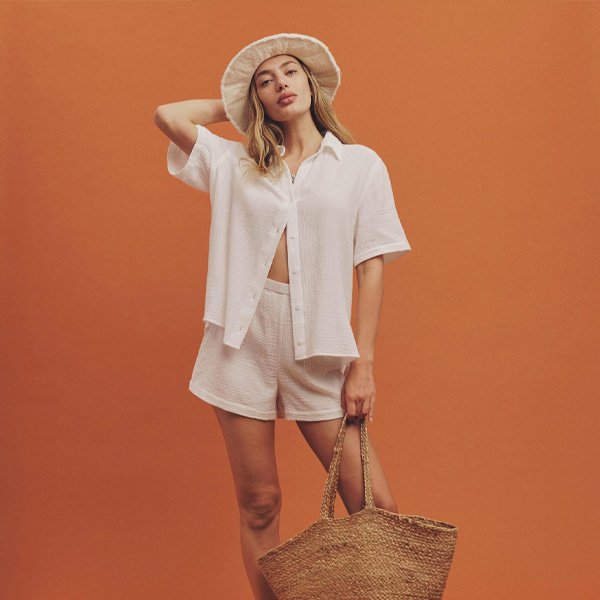 Another retailer on the list of stores like Aritzia is Reformation. This brand supports the practice of shopping sustainably without sacrificing style.
They make all of their apparel from low-impact and sustainable materials, and ensure that only a set number of items are made each week (unless customers want more of something) in order to reduce waste.
Even though their prices are slightly higher than other affordable stores like Aritzia, their collection of styles is very similar to Aritzia clothing.
So, if you'd like to shop for a completely sustainable 'Aritzia-like' collection, then Reformation is a great choice for you. 
#6 – Totême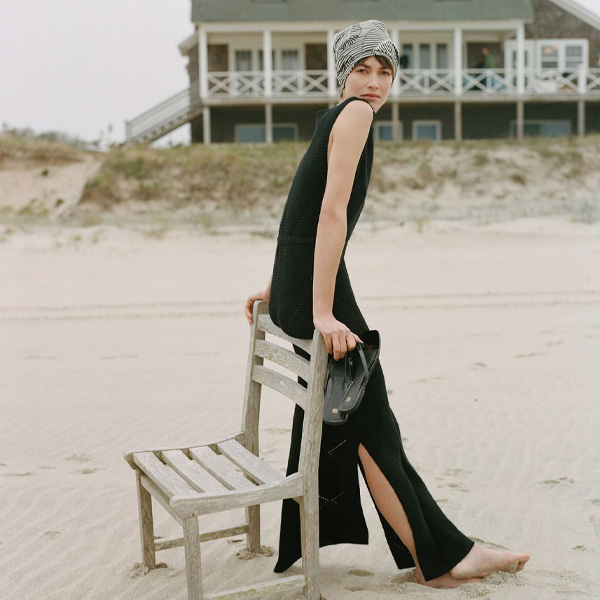 If you prefer classic, signature styles for the modern 'you,' then you must check out Totême on this list of stores like Aritzia.
This brand focuses on women's lives and their needs in order to offer apparel that showcases their understanding of who their customers are and what they wish to wear.
This store is definitely more expensive than Aritzia, but they do offer several nice clothing brands, so you can spend every day and every occasion dressed in style.
#7 – & Other Stories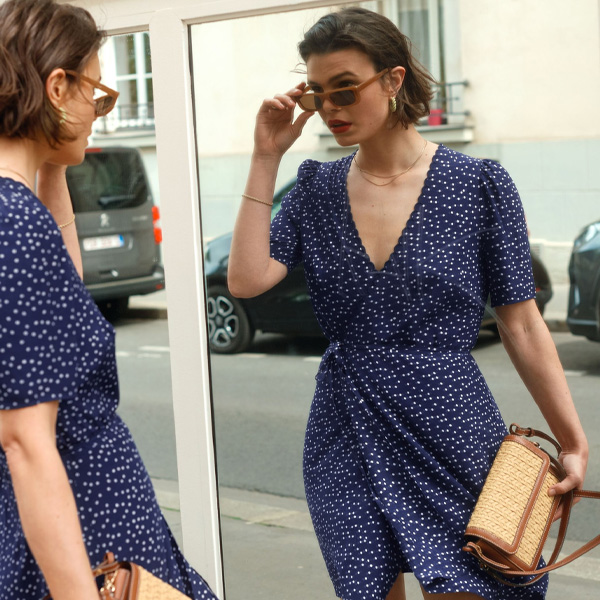 There are some brands like Aritzia that take fashion to the next level by telling stories through their collections.
& Other Stories is one brand on the list of stores like Aritzia that does this by incorporating a narrative for each piece in their timeless collection. 
They design their collections in three different cities—Paris, Stockholm, and Los Angeles—in order to ensure what they call "style diversity."
Plus, they offer products made of high-quality fabrics such as silk and organic cotton. This is why they attract customers that want to buy authentic, luxury pieces for their wardrobe without spending way beyond their budget.
#8 – Eileen Fisher
If you're looking for cute clothing brands that are also environmentally conscious, then you must give Eileen Fisher a chance.
They have a "renew and waste no more" philosophy and they ensure that all of their products are eco-friendly. 
They are certainly more expensive than other stores like Aritzia, but they do have fine statement pieces that could be great additions to your wardrobe.
#9 – Oak + Fort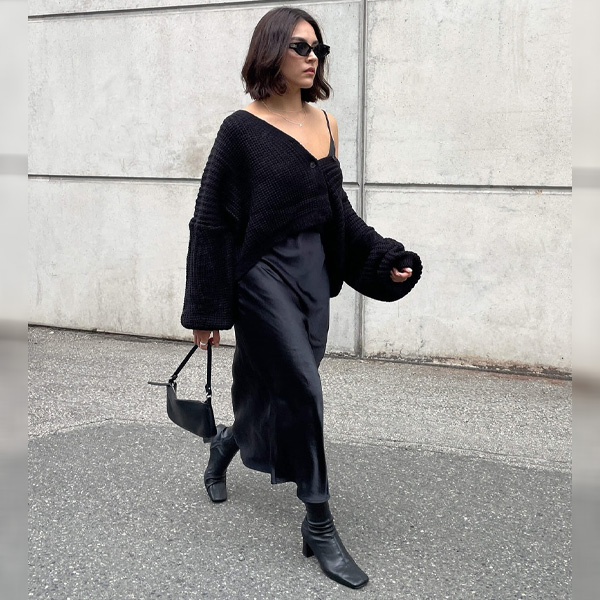 If you have spent days surfing the internet for "stores like Aritzia but cheaper," then our list of stores like Aritzia has one to help solve all of your budgeting dilemmas.
Oak + Fort is a great brand that makes trendy and comfortably chic clothing and doesn't charge you hundreds of dollars for a blouse, or even a whole outfit. 
They're all about letting you explore your personal style, and find pleasure in being completely and uniquely yourself. And, they ensure that they keep sustainability in mind by creating all of their products from low-impact materials. 
#10 – COS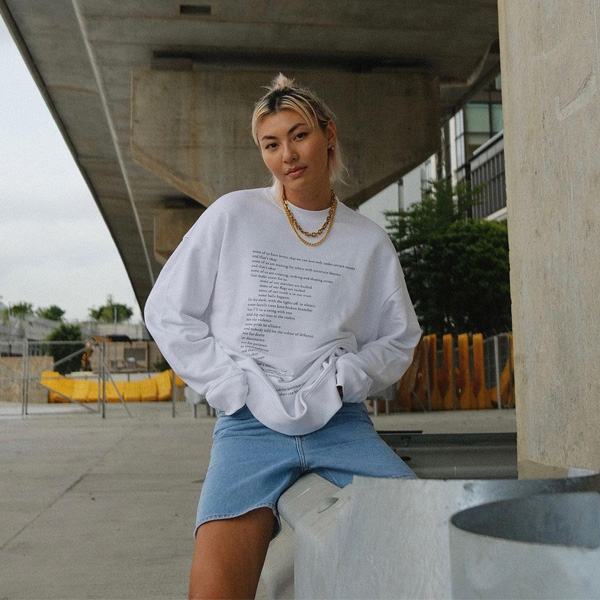 Another retailer offering timeless designs, COS ensures that every item is created to last for a long time.
They are all about creating modern pieces for your wardrobe that showcase world-class craftsmanship. So, you can show off your high-quality and sustainably sourced statement pieces for many years to come. 
Both their prices and collections are similar to Aritzia's style, which makes them a perfect addition to our list of stores like Aritzia.
What's more? They care about the planet as much as they do about their customers. So, you can feel good in their clothes and about the environment.
Which Stores Like Aritzia Are Closest In Comparison?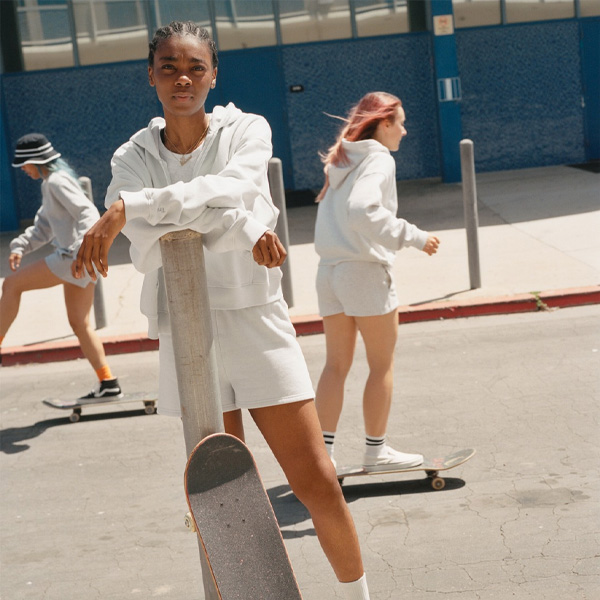 Although all retailers in our list of stores like Aritzia carry similar styles and collections, there are some that are more similar to Aritzia than others.
These stores include Mango, Storets, & Other Stories, Oak + Fort, and COS, which all have similar collections and pricing to Aritzia.
Which Stores Like Aritzia Are The Most Affordable?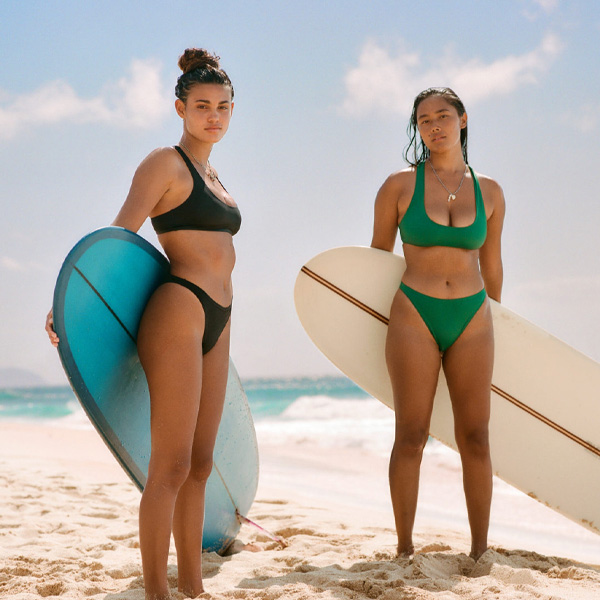 With the range in prices for each brand listed above, there are some stores like Aritzia that are more affordable than others. These are Mango, Storets, Madewell, and Oak + Fort.
Which Stores Like Aritzia Offer The Best Quality?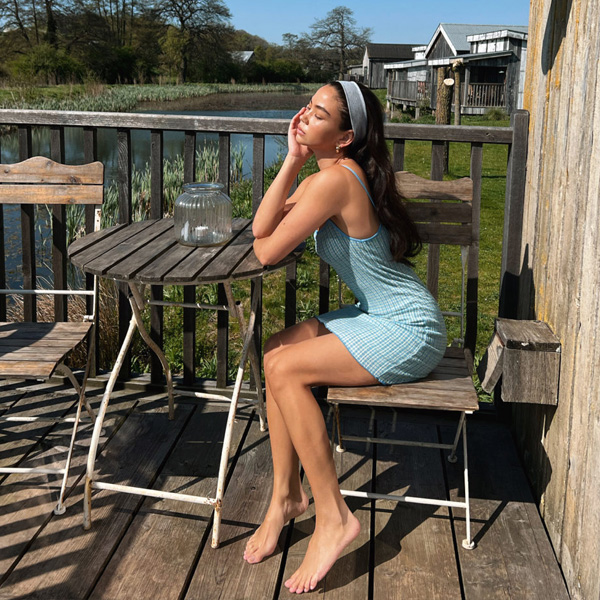 Despite the high-quality materials used for each product by retailers listed above, there are some stores like Aritzia that offer the best quality items.
Along with that, they ensure that they're using either low-impact or sustainably sourced materials and fabrics. So, there is no compromise when it comes to the health of the environment. 
These stores include Petite Studio, Reformation, Toteme, & Other Stories, Eileen Fisher, and COS.
Final Thoughts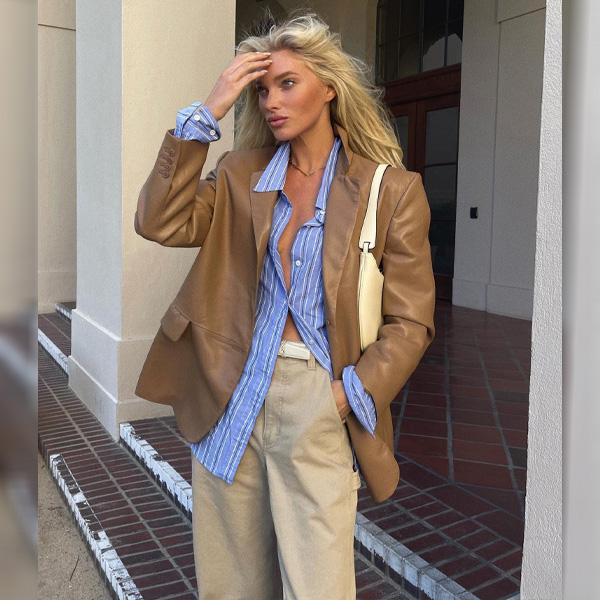 Aritzia sells a wide collection of trendy and affordable clothing that you can wear both every day or for a special occasion.
They offer the finest quality fabrics for you to choose from in every style. So you can create the trendy look of your dreams without breaking your bank. 
With all of these wonderful perks, it's only logical that you'd want to find other stores like Aritzia. So, using our list above, you can shop for Aritzia-style clothing without ever feeling like you'll run out of options! 
---
Looking for more store alternatives? We've got you covered:
Stores Like Pretty Little Thing
Get Access to Exclusive Deals
Subscribe for free to get exclusive deals in your inbox. 100% privacy