10 Stores Like House of CB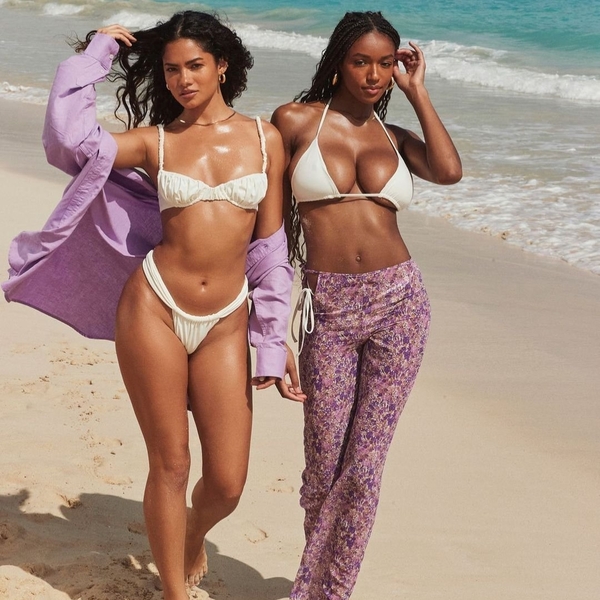 The one word I'd use to describe House of CB would be ultra-luxe. House of CB and stores like House of CB combine elements of femininity and boldness to create both tailored and relaxed styles and give their designs that ultra-chic feel.
In this post, we'll look at House of CB and House of CB like stores that celebrate bold and feminine looks. This guide will help you decide what to buy when you're looking to introduce or add a bit (or a lot) of glam to your wardrobe.
Overview of House of CB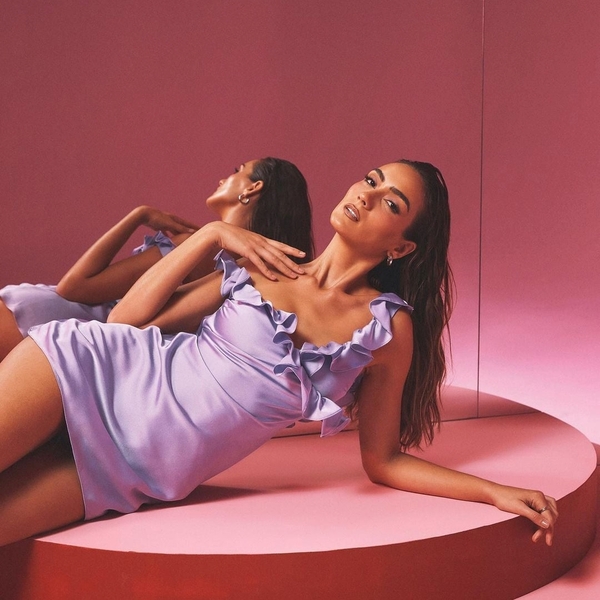 House of CB is an online clothing store based in London, UK. They design everything in-house and by hand in their studio in London! The products they sell are fun and trendy clothes you can wear on a night out.
You could also shop for daytime looks at House of CB—the brand has evolved from the signature bodycon dresses to garments that are in step with the times like matching tracksuit sets, for example. Below are a few brand highlights:
Highlights
Great selection of color
A mix of form-fitting and relaxed fits
International shipping
Next day delivery options (UK only)
How We Chose the Best Stores Like House Of CB
Our shopping tendencies are usually informed by factors such as price, selection, and quality—which help us decide what clothes and accessories we can add to our wardrobe.
In the next section, we'll go over a few of those deciding factors: how much to expect to spend, style, quality, selection, and customer care. And you'll need to take all these into consideration when shopping at House of CB and stores like House of CB.
Price
The average cost per product at House of CB is around $100. The brand has regular sales and the sale section is pinned right at the top of the House of CB's webpage.
The sale section seems easily accessible on other websites like House of CB as well and it's meant to prompt shoppers to take advantage of their discounts and special offers.  
Style
House of CB features form-fitting clothes that accentuate your body's shape. They are well known for their bodycon dresses, but other trendy styles are available as well, such as ultra-luxe athleisure.
Quality
Quality will be another deciding element when shopping at House of CB and stores like House of CB. All House of CB products are made in-house and by hand, which means the brand value's quality.
Selection
House of CB and stores like House of CB offer a lot of variety. While basics and essentials are available year-round, House of CB also creates collections inspired by different holidays and seasons.
Convenience
Sites like House of CB are quite user-friendly and fairly easy to navigate. So you don't need to spend a lot of time to find what you need. Products are split into sections and everything is categorized in a way that makes finding the right items easy and straightforward.
Diversity & Inclusion
Dresses like House of CBs promote body positivity and celebrate all body types. The brand has also met industry standards for diversity and inclusion.
10 Best Stores Like House of CB
It's time to talk about luxe fashion retailers in more depth. In this next section, we'll take a look at the list of the 10 global, online stores like House of CB that make looking and feeling glamorous an everyday thing.
#1 – In The Style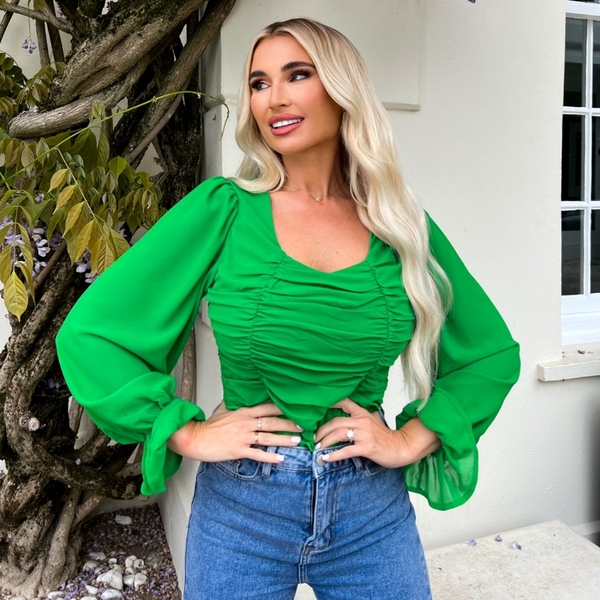 This UK-based brand designs trendy clothes like ultra-chic dresses, tops, and even lingerie. You can shop by fit, trends, and occasions, which makes the shopping experience enjoyable.
Their selection is notable and quite large—especially because of the number of collaborators they work with to widen their style options. Their apparel also comes at prices that are extremely accessible. Shoppers can get free deliveries for all orders over $60 as well.
There's a level of commitment to using recycled materials, like polyester and cotton for example, at In The Style to promote sustainability and production practices that are more eco-friendly.
#2 – Missguided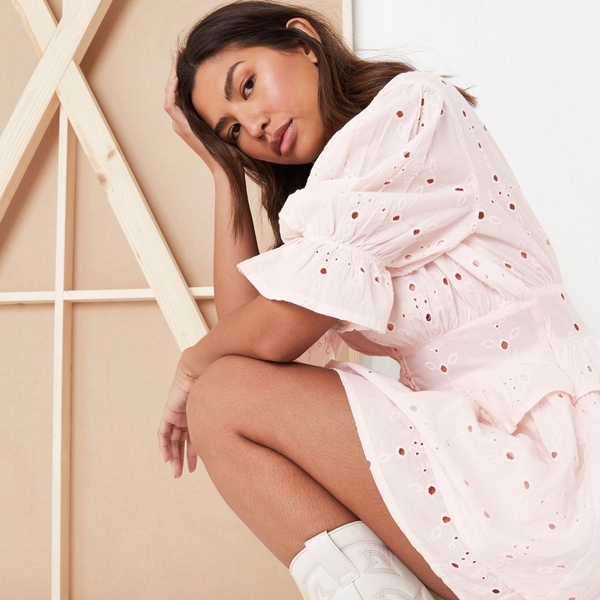 Missguided's designs are inspired by confidence, boldness, and girl power. They sell affordable ready-to-go outfits and their clothing is designed in-house.
1000 brand new styles are dropped every week with sizes running from petite to plus size. This brand's wide selection also includes a maternity line.
Plus, Missguided offers student discounts to make their products work for a student budget as well, which means they're looking for ways to accommodate their diverse customer base.
#3 – Hello Molly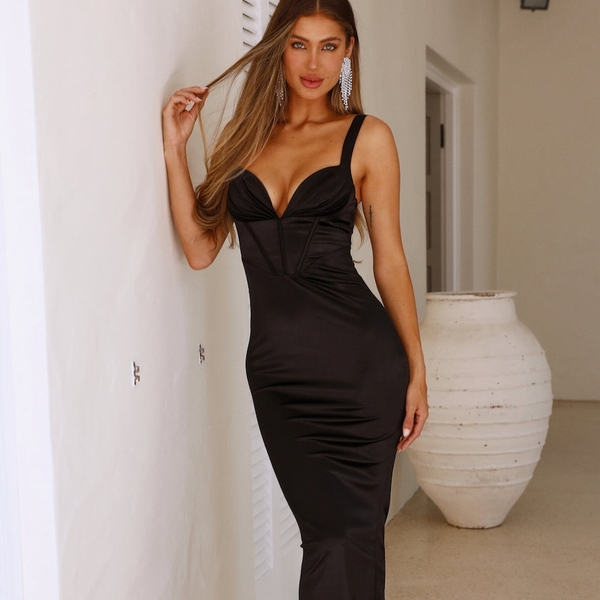 Hello Molly's mantra is believing that life is a party and their designs prove they live by this belief.
They sell on-trend wardrobe basics and essentials at affordable prices and release more than 100 new designs every week. In addition to party looks and basics, shoppers can also find luxe activewear at Hello Molly.
In June of 2020, they launched a Self Love category and were one of the first Australian fashion retailers to do so. They cited that the brand's intention with this campaign was to become a safe and progressive space for women.
#4 – Akira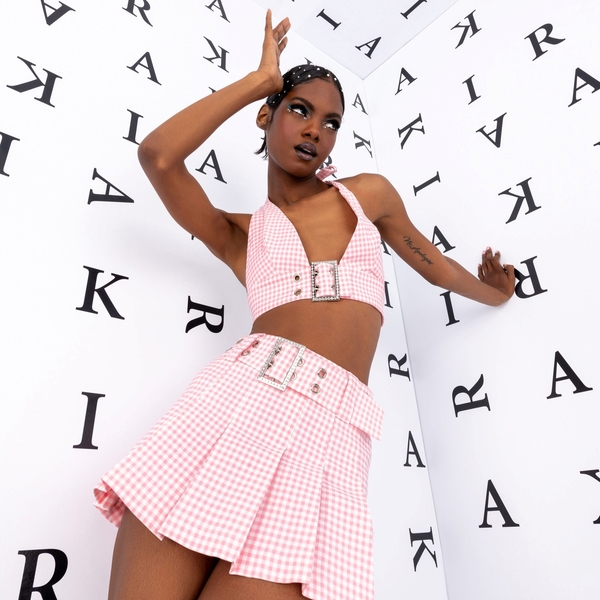 AKIRA is a Chicago-based store that designs edgy and bold going-out looks. They offer a lot of statement pieces, rather than basics or essentials, and feature eccentric colors.
You can find a great selection of both colors and styles at AKIRA at prices that don't seem out of reach—so you don't have to tap into your savings account to own their products.
Their website is super user-friendly and pretty easy to navigate, which makes the whole shopping experience quite pleasant.
#5 – Showpo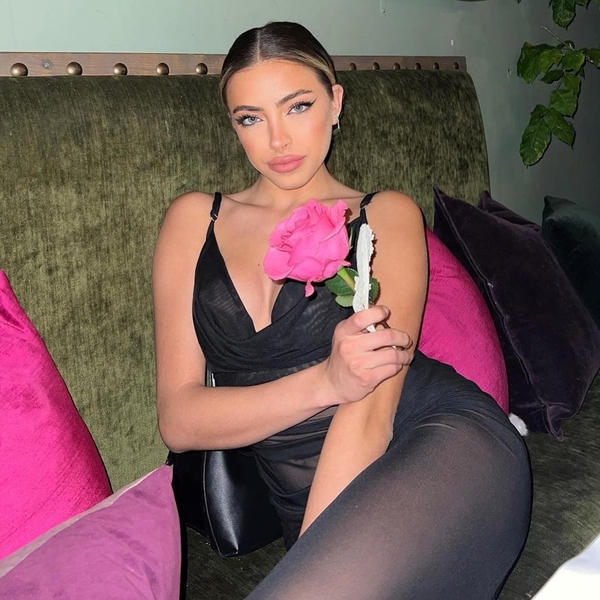 Showpo carries over 100+ new styles that drop on a weekly basis. They sell women's apparel, accessories, footwear, and beauty products inspired by the latest trends and women themselves!
You can expect to find clothes from various brands they carry like Levis, Calvin Klein, WeWoreWhat, etc. And their selection ranges from basics to going-out dresses.
Their clothing is modeled by women of all body types, which means Showpo makes its clothes accessible to a diverse customer base.
#6 – Meshki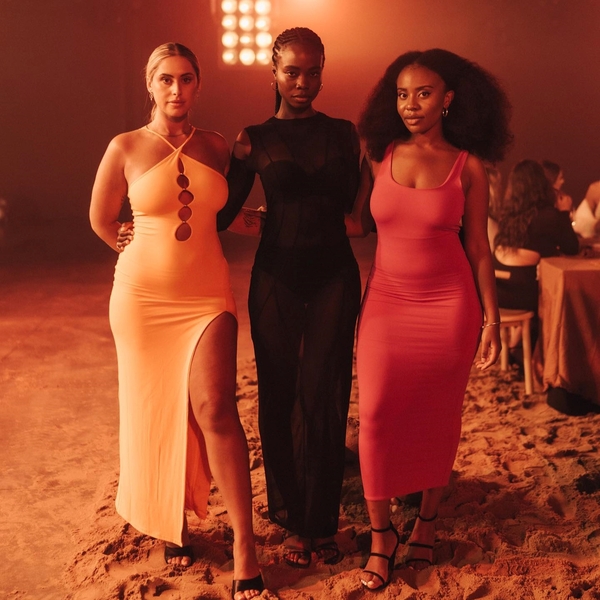 Meshki's products are designed in Sydney, Australia, and feature a wide range of styles, from basic to super glam looks. Their clothing is inspired by the 'LA It-girl style' and they adapt trends into affordable pieces for modern women.
Their luxe dresses come in a lot of cool colors, like neon green, for example. The average price per dress is around $100—which is similar to some other stores like House of CB we've seen so far.
Finding your way around their website is super convenient and makes shopping for specific products pretty effortless. For example, their sale section is categorized by how much you're looking to spend, whether it's under $20 or $200.
#7 – I Saw It First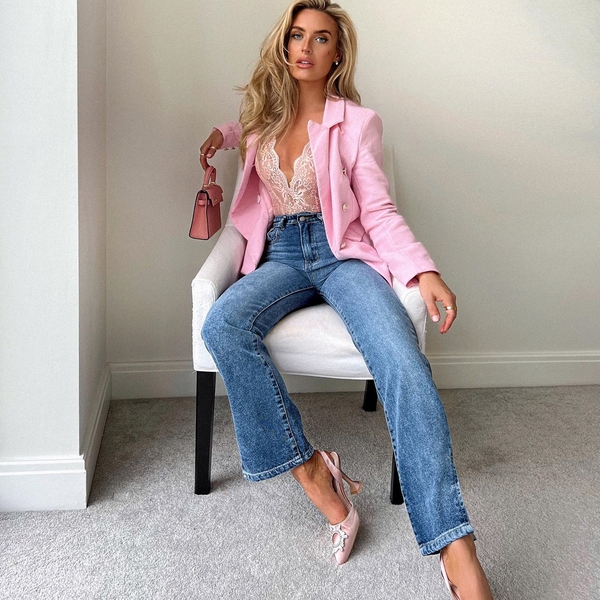 A self-proclaimed 'fastest fashion website,' I Saw It First also offers menswear in addition to womenswear, which we haven't seen on this list of stores like House of CB yet. Besides clothing, they also sell homeware, shoes, and accessories.
What's interesting about I Saw it First is that their prices can be quite low, which almost makes it enticing to shop in bulk. They also run regular sales and you can use discount codes for special offers.
Additionally, the brand has teamed up with ReGain to help their shoppers donate their unwanted or used clothes, this is an attempt to move their brand closer to sustainable fashion.
#8 – Superdown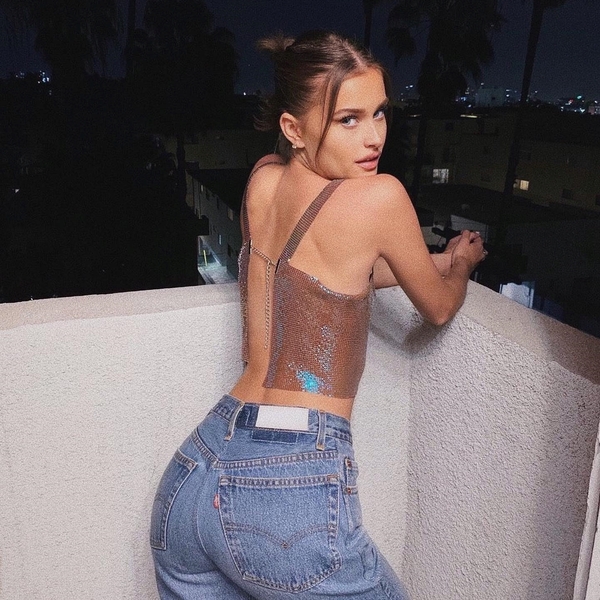 If you like denim more than any other type of material, Superdown is your store. They sell everything denim—from shorts, skirts, to pants, and overalls. They're also a great spot for finding ultra-luxe essentials.
Their prices are a bit on the high end though. Like some of the other stores like House of Cb, their products are priced at around $100 and up.
The brand has made several strides towards improving its sustainability practices as well, first by acknowledging the impact that e-commerce retailers have on the environment.
They also feature environmentally conscious and sustainable styles from third-party brands on the REVOLVE website to further promote ethical fashion.
#9 – Fashion Nova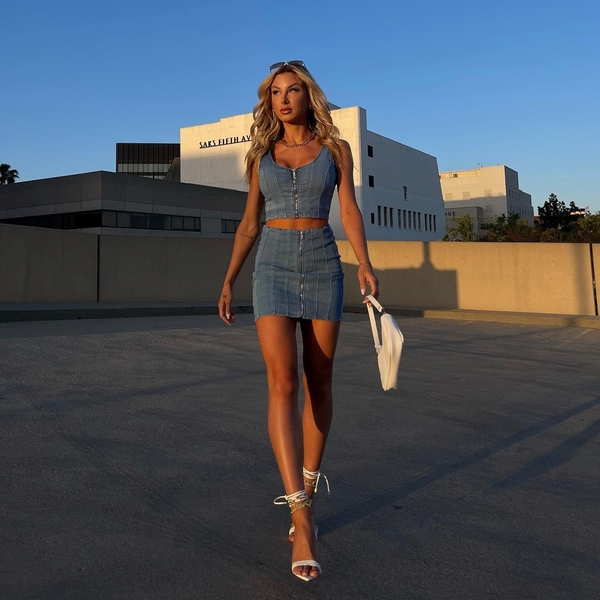 By now, you've probably seen Fashion Nova outfits countless times on your Instagram feed and it does seem like Fashion Nova is where you go to get the 'influencer look.'
Fashion Nova sells affordable fashion and—as if it wasn't already super affordable—you can get further discounts by signing up for their email list. Much like I Saw It First, even though the prices are super accessible, you can still find a lot of products on sale.
Fashion Nova promotes body positivity. Their designs are form-fitting, and their sizes run from petite to plus size, which might be another reason behind the brand's steady popularity.
#10 – Club L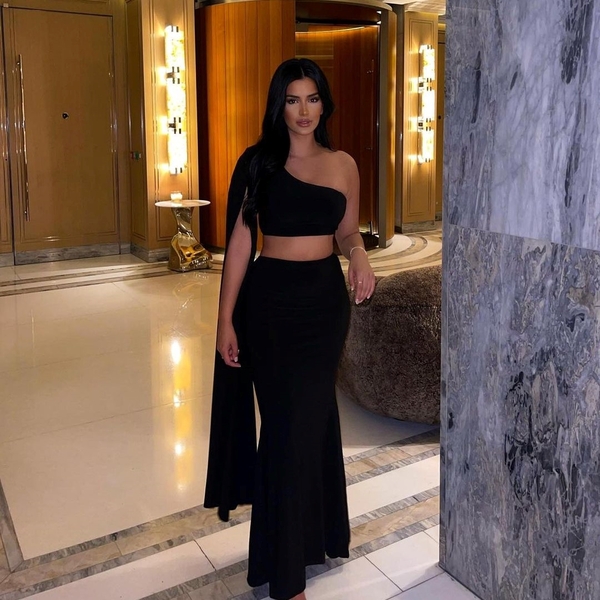 Another London-based retailer, Club L is the definition of glam! They sell everything from dresses to maternity wear and statement pieces, like feather bandeau tops, for example!
If you choose to shop at Club L, expect to splurge a little bit since their prices can feel a bit out of reach compared to some other stores like House of CB. But you can find dresses under $100 as well, so that's the good news.
They've started several initiatives to demonstrate the need for fast fashion to move more towards sustainability. For example, they use a paperless returns system.
Which Stores Like House of CB Are Closest In Comparison?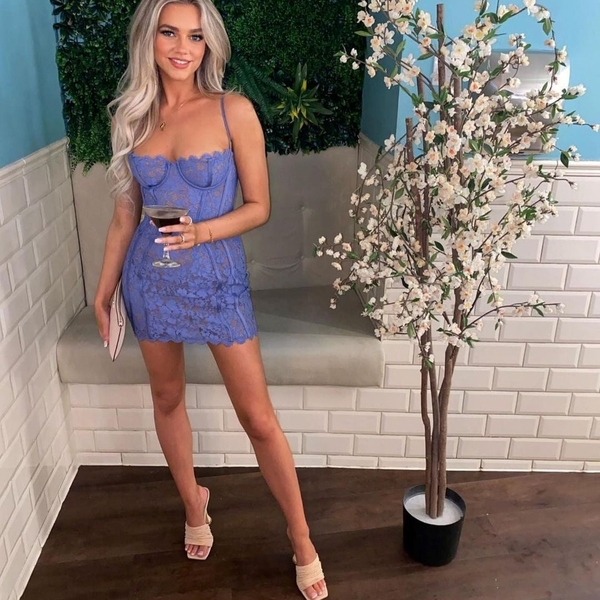 Club L is the store that stylistically matches House of CB the most. They share a similar aesthetic that favors neutral and pastel colors as well as form-fitting, ultra-chic designs. So you can shop for this look at both of these London-based brands.
Which Stores Like House Of CB Are the Most Affordable?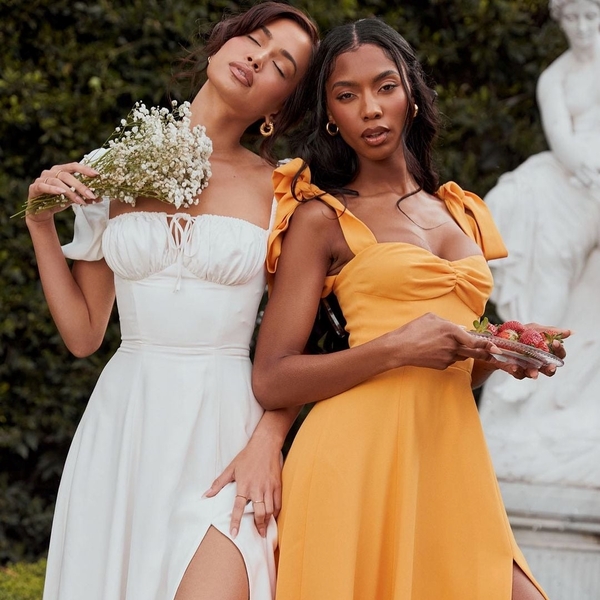 We've seen a couple of pretty affordable retailers on our list of top 10 stores like House of CB. However, when it comes to affordability, I Saw It First knocks it out of the park. Their regular price items are often reduced and you can end up buying a top, for example, for up to 70% off.
Which Stores Like House Of CB Offer the Best Quality?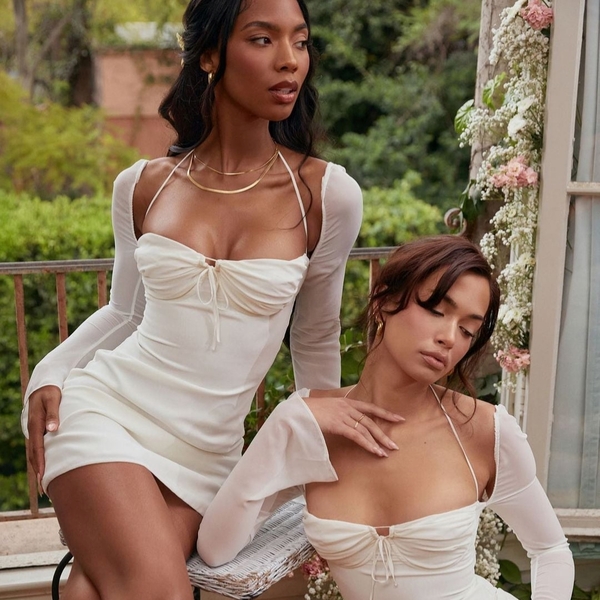 One of the stores like House of CB that has the best quality is In The Style. This brand uses recycled polyester and cotton, as well as natural-based fibers sourced from certified sustainable forests to produce trendy clothing with low environmental impact.
Final Thoughts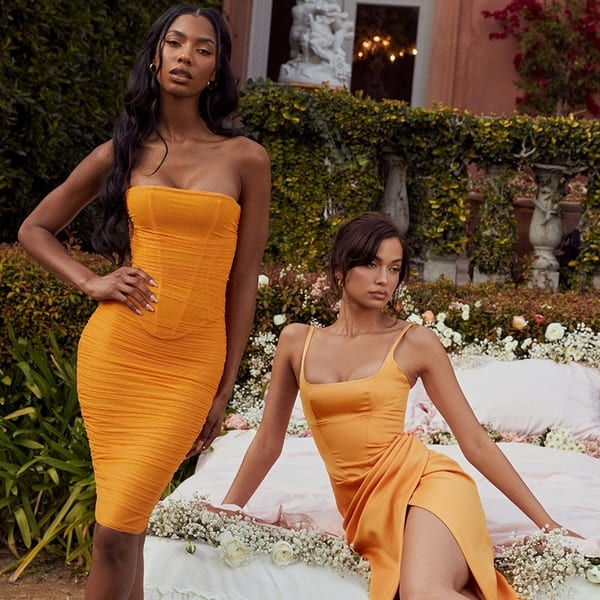 House of CB and stores similar to House of CB have a way of making every occasion seem like a special one through the designs they create for people. But it's the overall environment that they foster that makes them stand out.
They create a space for feminine fashion to not only exist but to thrive and inspire us all. Ultimately, Stores like House of CB promote the idea that feeling bold, feminine, and glamorous is something we can all afford.
---
Looking for more stores like House of CB? We've got you covered:
Stores Like Pretty Little Thing
Get Access to Exclusive Deals
Subscribe for free to get exclusive deals in your inbox. 100% privacy