13 Stores Like Pottery Barn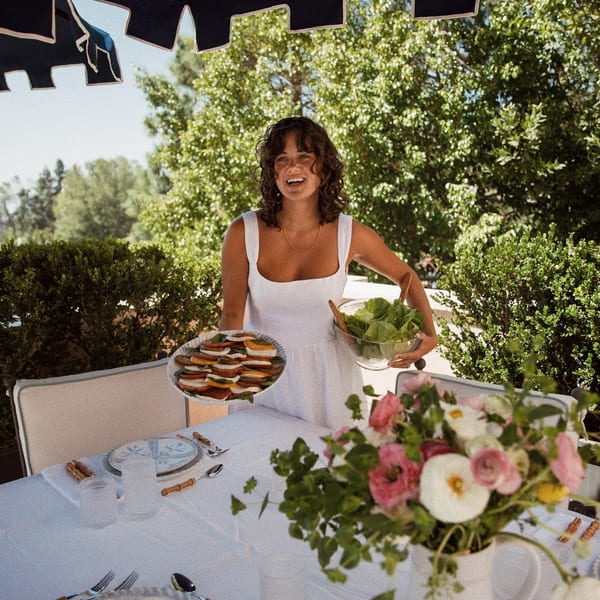 If decor is your meditation and design is your therapy, then you've probably visited Pottery Barn and stores like Pottery Barn for a much-needed therapeutic session.
Pottery Barn caters to all of your home decor needs and wants by offering a wide selection of detailed and handcrafted items—designed for any space in your home. 
It's obvious that all the beautiful furniture and delicate pieces this brand sells will make you want to find stores like Pottery Barn that offer similar quality and selection.
This is why we've put together a list of Pottery Barn-like stores for you to consider. So you can refer to the list the next time you wish to shop for wonderful home decor and furnishings.
Highlights
Before we can take a look at the list of stores like Pottery Barn, first, let's learn why Pottery Barn has become a popular name and its products are found in so many homes today:
Pottery Barn is accessible around the world through its website, catalog, and international store locations
They work with original designs and high-quality materials to create long-lasting products
Their items are handcrafted by skilled artisans using methods and techniques that are tried and tested through many generations
They utilize sustainable practices to bring you products that are "responsibly made and ethically sourced"
They also have a Pottery Barn Renewed line for restoring and repairing items that were either returned or made imperfect to prevent them from ending up in a landfill
How We Chose the Best Stores Like Pottery Barn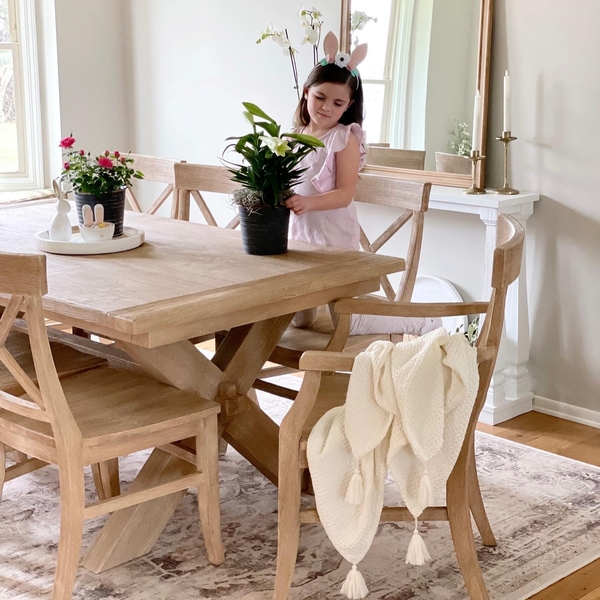 In order to choose the best furniture stores like Pottery Barn, we kept the following criteria in mind:
Price
Pottery Barn offers prices and price ranges that are affordable for middle and upper-middle-class families. 
Style
It sells original, handcrafted designs inspired by everyday modern living.
Quality
Pottery Barn works with high-quality materials such as kiln-dried wool and 91% responsibly-sourced cotton for furniture and other home decor items.
Selection
It carries a wide selection of furniture and home decor pieces that you can customize in terms of color and fabric to suit your individual taste and home decor needs.
Convenience 
Pottery Barn provides multiple options for pick up in-store or shipping to a home delivery address. In fact, it even offers shipping (with an applicable charge) all over Canada, the United States, and Mexico.
Diversity & Inclusion
Pottery Barn takes on the task of maintaining a brand that's socially responsible by creating fair and healthy working conditions for all.
13 Best Stores Like Pottery Barn
#1 – Modshop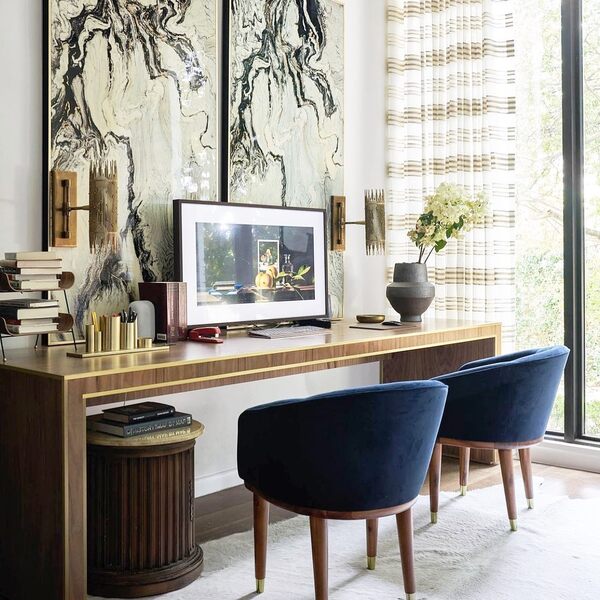 If you're looking for websites like Pottery Barn, then you should definitely check out Modshop. Similar to other stores like Pottery Barn, Modshop focuses on design, craftsmanship, and customization to create furniture that is lovely and unique.
It's a store that's more expensive than Pottery Barn, but the options for customization are truly endless. Plus, shipping is available all across the continental US and Hawaii.
#2 – One Kings Lane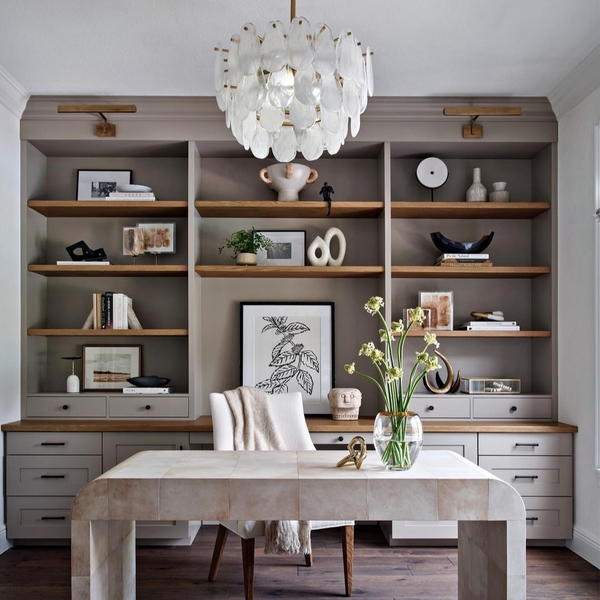 If you'd like to find stores like Pottery Barn but cheaper, then check out One Kings Lane for all of your home decor and furnishing needs.
It provides you with both inspiration and motivation to buy affordable furniture that suits your personal style. With personalized design assistance offered both in-person and virtually, this retailer provides you with the opportunity to create furniture of your choice.
#3 – The Citizenry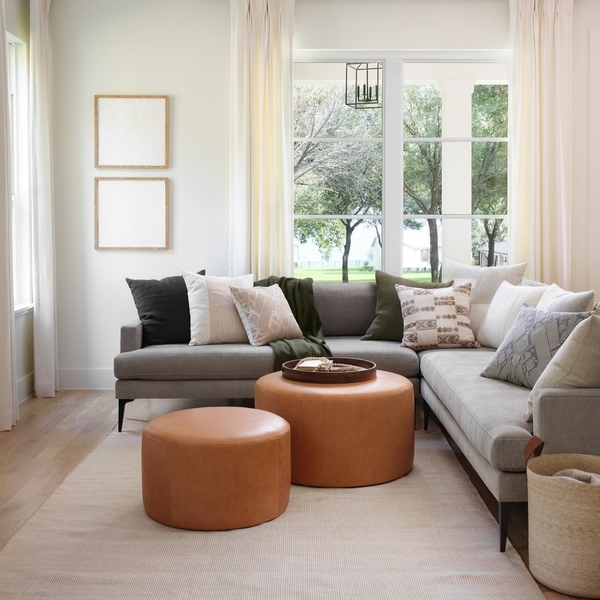 If you're asking the question, what stores are like Pottery Barn? The Citizenry is the answer. This retailer believes in creating designs that have "a soul, a story, and a purpose."
They keep in direct contact with their artisans and sell directly to you online, so you never have to worry about paying unreasonably high prices for good-quality home decor.
In fact, they offer free shipping across the US, to ensure that you're not paying additional fees for getting your dream decor delivered to you.
#4 – Wayfair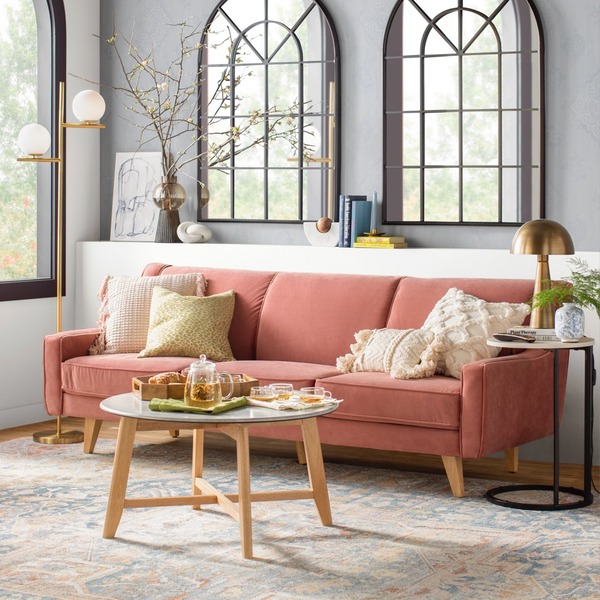 Wayfair is another great option to consider when you're looking for stores like Pottery Barn. It offers an excellent selection of items that suit your taste and meet your needs.
Their online shopping network gives you access to an abundance of products to decorate any space in your home or office. Additionally, their prices are more affordable than Pottery Barn and they offer shipping across the US and internationally—which makes shopping at Wayfair an even better experience.
#5 – The Company Store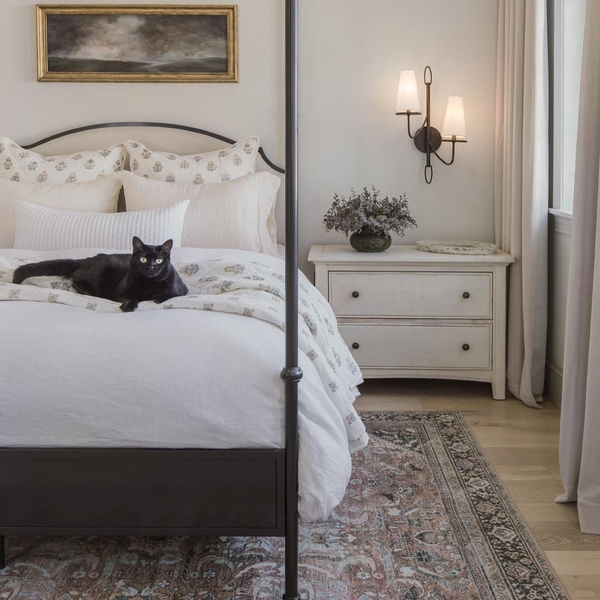 Rooted in tradition and expertise, The Company Store is a great retailer for you to consider—especially if you want to purchase home furnishings that are all about the quality and craftsmanship involved in manufacturing each piece.
Their signature down products (i.e. down comforters, down pillows) have a "lighter-than-air feel" to them which so many love. Their high-quality products draw customers into the brand—including their premium fabrics and materials—and keep them shopping at this store for a long time.
#6 – Joss & Main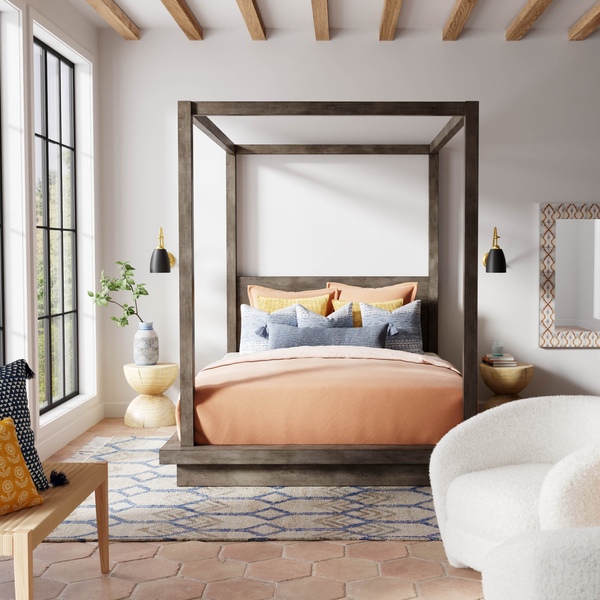 Joss & Main, just like its parent company Wayfair, offers an excellent selection of home furnishings for those that want contemporary and trendy styles to decorate their home.
They believe that your space should be styled according to your preferences, so they offer a collection that has items for all types of spaces and decor styles. Plus, their prices are on the affordable spectrum when comparing different stores like Pottery Barn.
#7 – Terrain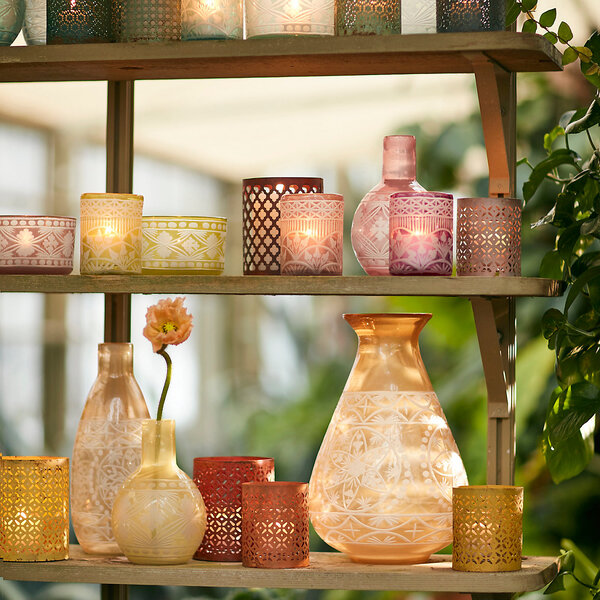 Terrain is a great brand that sells nature-inspired decor products that focus on both beauty and utility. Although it is a little more expensive than some of the other stores on our list, it has a great collection of home and garden decor that invites nature into every space that you call your own.
With three convenient shipping methods for you to choose from, Terrain is the perfect retailer to consider when you wish to find stores like Pottery Barn.
#8 – H&M Home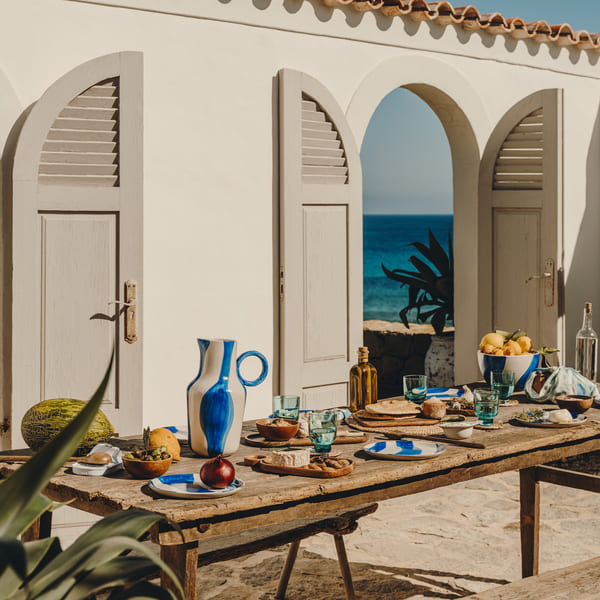 We're certain you've heard of H&M the clothing brand, but did you know that they have a separate, intriguing selection for your home as well?
H&M Home is a great option to check out when you're looking for stores like Pottery Barn. With a focus on using more sustainable materials like organic cotton and recycled polyester, this brand creates products that are good for both you and the planet.
#9 – West Elm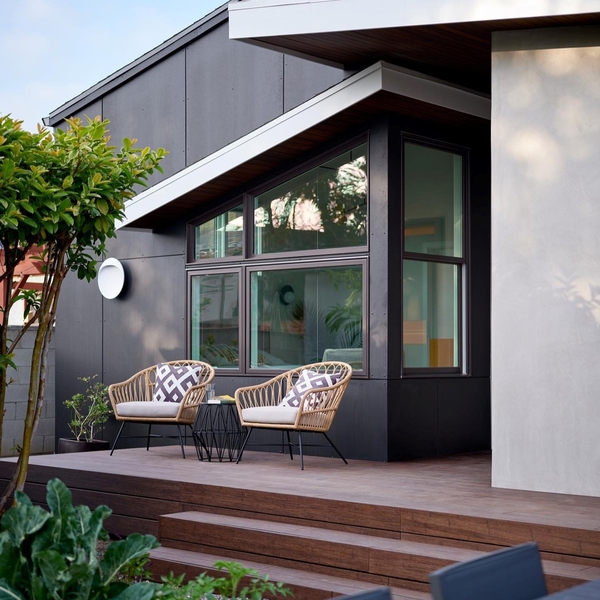 Another retailer on our list of stores like Pottery Barn is West Elm, which also focuses on sustainability and the environment. With their movements to create handcrafted original designs and support small businesses, they're able to sell their products at a reasonable price point. In fact, their price range is most similar to Pottery Barn.
To top it off, they ship their products across the United States and internationally to countries such as Canada, Australia, the United Kingdom, and Mexico.
#10 – Pier 1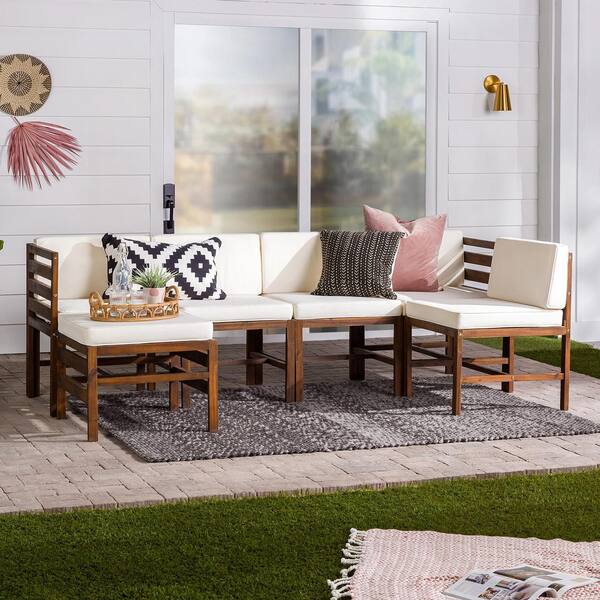 Another name that comes to mind when thinking of stores like Pottery Barn is Pier 1. They're all about fashion-forward trends and unique handcrafted designs that get you drooling over their furniture and home decor pieces.
Plus, their prices are quite affordable and their online catalog is easy to shop from because it includes different filters for colors, prices, finish, and materials.
#11 – Crate & Barrel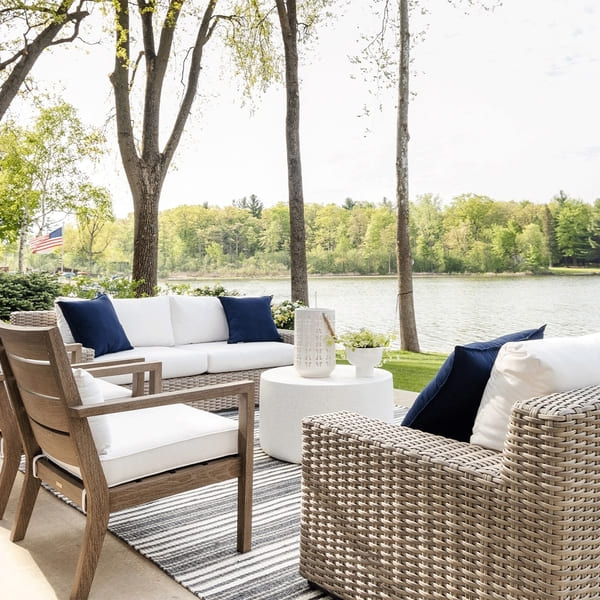 Crate & Barrel is another fantastic option for those looking for stores like Pottery Barn, especially since they have a similar selection and pricing.
They sell contemporary and modern furniture, houseware, and decor—so you can take your home decor to the next level. Their selection of high-quality products and unique designs allow you to decorate your space according to your style preferences and unique needs.
Worried about shipping to countries other than Canada and the US? Luckily, this brand offers express shipping to several countries around the world. Check out their inquiry form for more information.
#12 – The World Market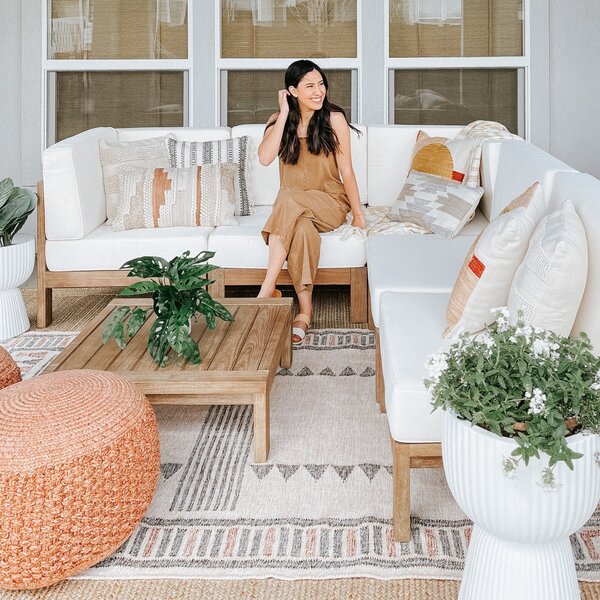 Featuring antiques and handcrafted items from around the world, The World Market is another retailer for you to take a closer look at when trying to find stores like Pottery Barn. They are, however, a little more expensive than Pottery Barn. Their high price range is a result of their efforts to gather a unique collection from across the globe.
What's the advantage though? This makes personalizing any space easier than ever before since you have the opportunity to choose from a collection that's inspired by various cultures from around the world.
#13 – Overstock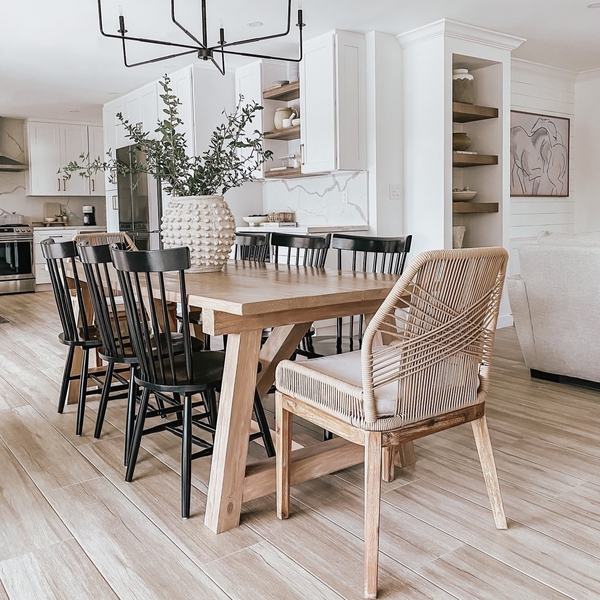 If you're on the hunt for high-quality products at affordable prices, then Overstock is an online retailer that deserves a closer look.
Their ideology for building connections, encouraging entrepreneurship, and maintaining the highest standards when it comes to social responsibility is what makes this retailer great.
And it's also why customers like yourself will fall in love with this gem of a retailer when looking for stores like Pottery Barn.
Which Stores Like Pottery Barn Are Closest In Comparison?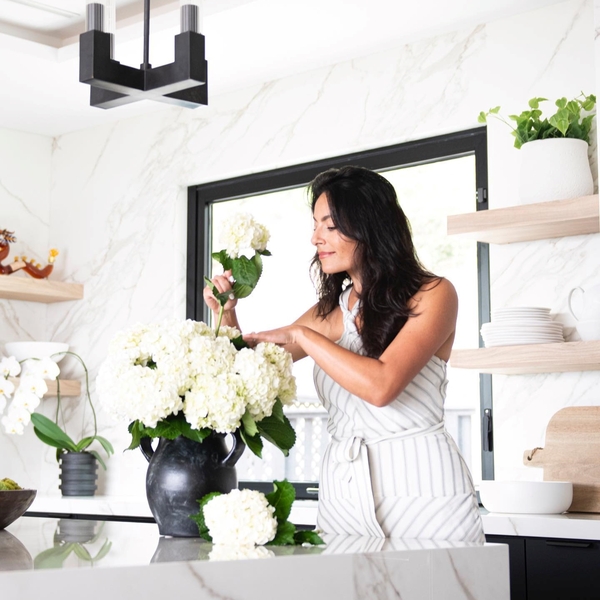 There are some retailers that are more similar to Pottery Barn in terms of price, selection, and styles than others. With the expanded list of stores like Pottery Barn above, it helps to narrow it down a bit.
So if you're wondering which stores offer a similar selection of products, and are most comparable to Pottery Barn, here they are: The Citizenry, Wayfair, West Elm, and Crate & Barrel.
Which Stores Like Pottery Barn Are the Most Affordable?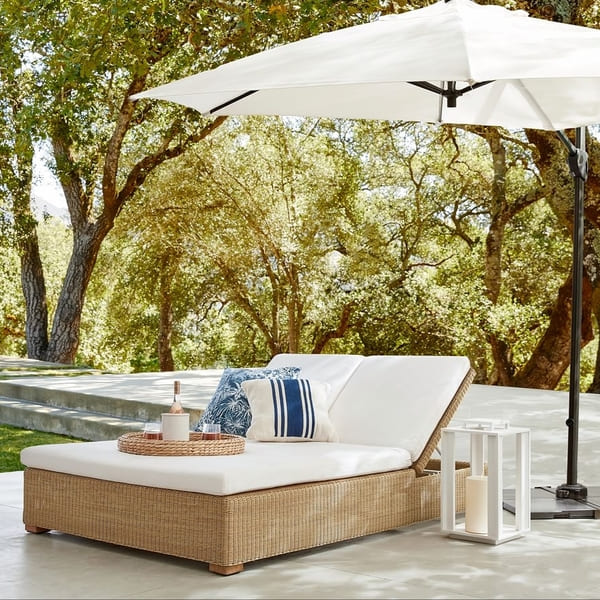 Of course, with so many stores to choose from, you'll want to know which ones are the most affordable. So we scoured the above list and found the most cost-effective retailers for you.
In order to help you make the best home decor decisions without going over your budget, it's a good idea to check out the following stores because they have the most reasonable prices: One Kings Lane, The Citizenry, Wayfair, Joss & Main, Pier 1, and Overstock.
Which Stores Like Pottery Barn Offer the Best Quality?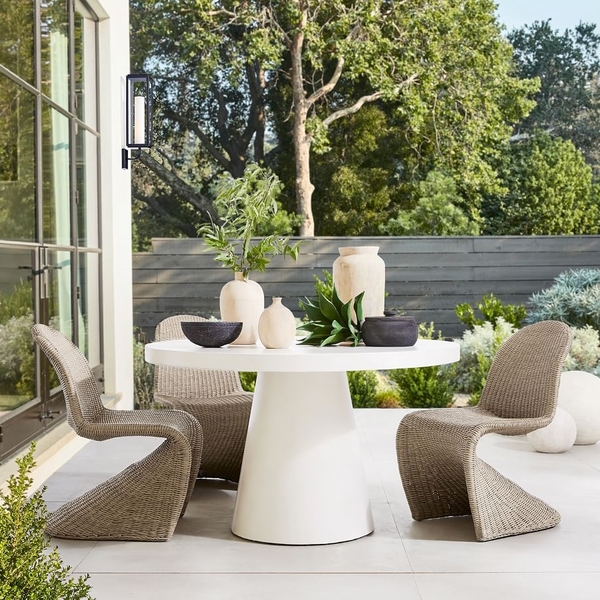 When looking at the list of stores like Pottery Barn above, the last but definitely not the least important factor to consider is quality. Of course, it's always a good idea to choose retailers that offer the best quality products.
And, based on our list, the stores that sell the highest quality products include Modshop (options for customization), The Company Store (high-quality materials), H&M Home (sustainable and recycled materials), and Crate & Barrel (unique designs and quality fabrics).
Final Thoughts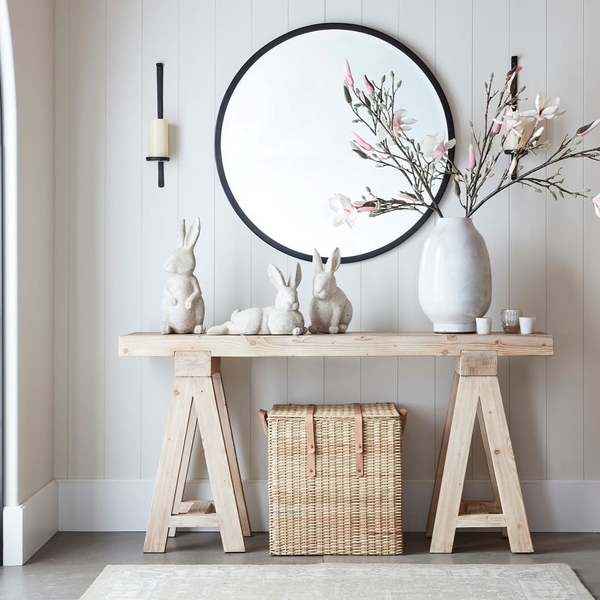 Pottery Barn is a great retailer for providing quality designs and excellent service—especially with its commitment to create products that are made responsibly and sourced ethically.
Plus, their careful attention to detail and the use of premium fabrics make them a popular brand for those looking for high-quality home furnishings and decor. This, of course, attracts a lot of customers like yourself to the brand. And it also makes many want to find other stores like Pottery Barn that offer a similar product selection and styles.
With our carefully created list of stores like Pottery Barn above, you can shop for the best home furniture and decor items based on all the latest trends. So, go ahead and shop for all your favorite products at the best Pottery Barn-like stores!
---
Looking for more stores like Pottery Barn? Check out these retailers:
Get Access to Exclusive Deals
Subscribe for free to get exclusive deals in your inbox. 100% privacy